"If punk was about getting rid of hippies, then I'm getting rid of grunge!"
Damon Albarn
Regional accents, a new upbeat form of rock, records which sold in their millions. The cultural movement of Britpop (in its key timespan of 1993–1997), is responsible for some of music's most triumphant scenes, fondly remembered by many who grew up alongside its rise.
Britpop's pop culture dominance came at a turning point for 90s music, a reaction to the emotional, riff heavy sound of 'grunge', Britpop was equally as guitar driven, but a more lighthearted aesthetic, relatable songwriting and infectious nostalgia. The genre's longevity and impact continues to be felt, as this summer, two of the most popular Britpop bands of the 1990s are set to reunite after more than a decade for massive live shows, Blur performing two sold-out concerts at the 90,000 capacity Wembley Stadium in July (+ a brand new album), and Pulp headlining outdoor shows and festivals across the country from May.
Whilst the feel good nature of the genre continues to resonate, our reflection of the Britpop days is not all sunshine and roses, with today's musical landscape very much evolved from spotlighting 'identifiably English' music from 'the boys in the band'.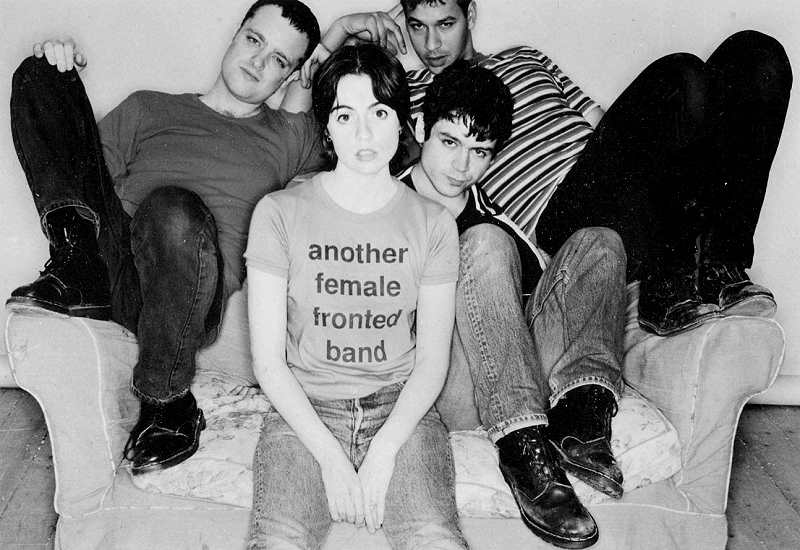 "Britpop's dead – it's a rotten corpse lying on the floor," she says. "I think it's good that it has gone and that everything's changing. It's really interesting to see what's going to happen next. That's why music's exciting."
- Lousie Weener from Sleeper for Say It With Garage Flowers
Alongside examining the defining artists of the era, we celebrate the legacy of Britpop by also considering the artists who were influenced by acts like Oasis and Blur but had something different to say,  perhaps fitting better within the post-Britpop category, a step away from the scene's romanticision of Britishness.
From brotherly feuds, rival bands, number one bestsellers, the first 'post-Britpop' album and being a female musician in the Britpop days. Here is our list of Britpop's Rough Trade Essential artists and it's definitive moments.
---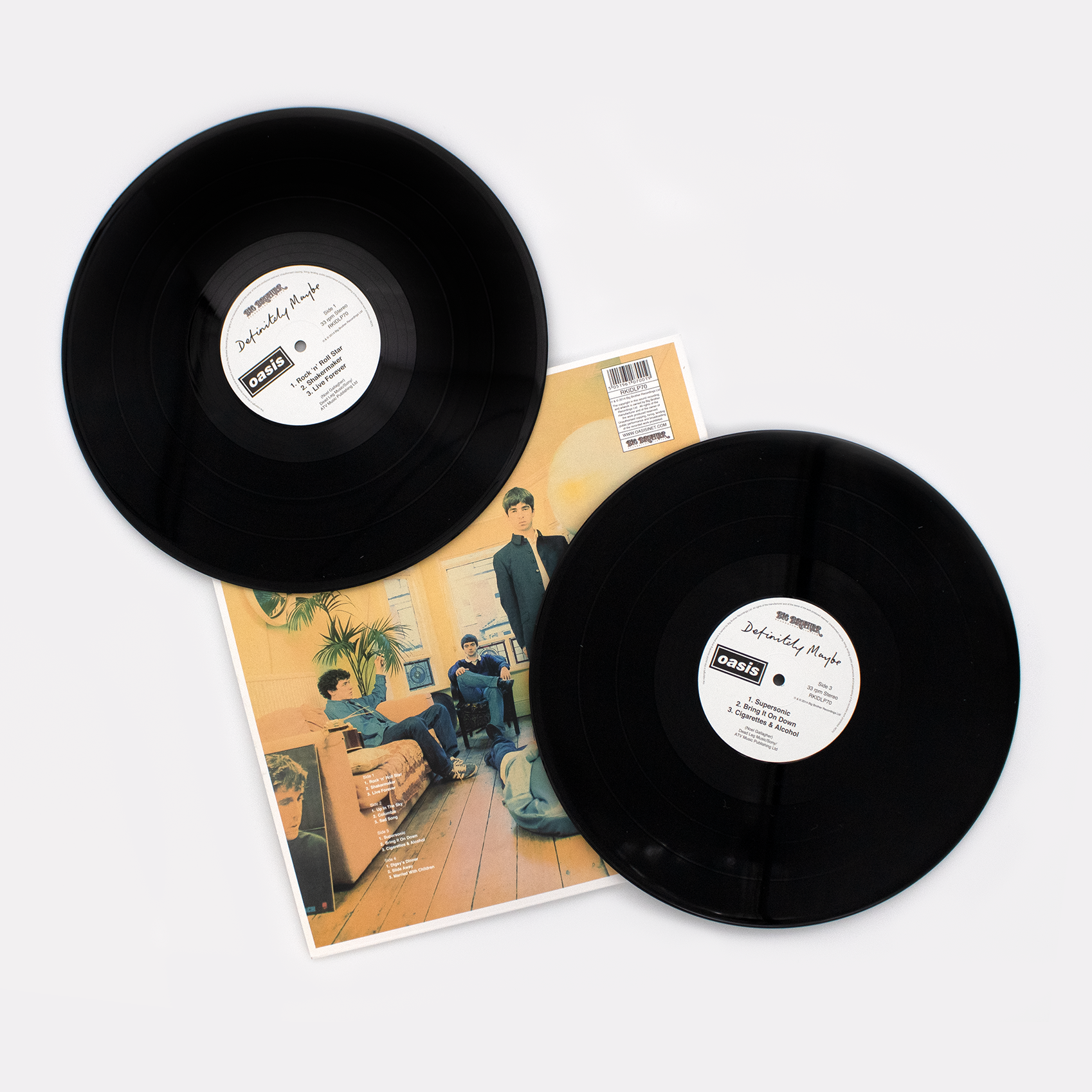 One of the fastest-selling debut albums in the UK at the time, Oasis' debut album went straight to No 1, selling 100,000 copies in 4 days. Speaking to the 'everyday man' with a punk-like quality and captivating charm, Liam and Noel Gallagher and the gang managed to set the blueprint for the buzz and confidence embedded in the Britpop genre.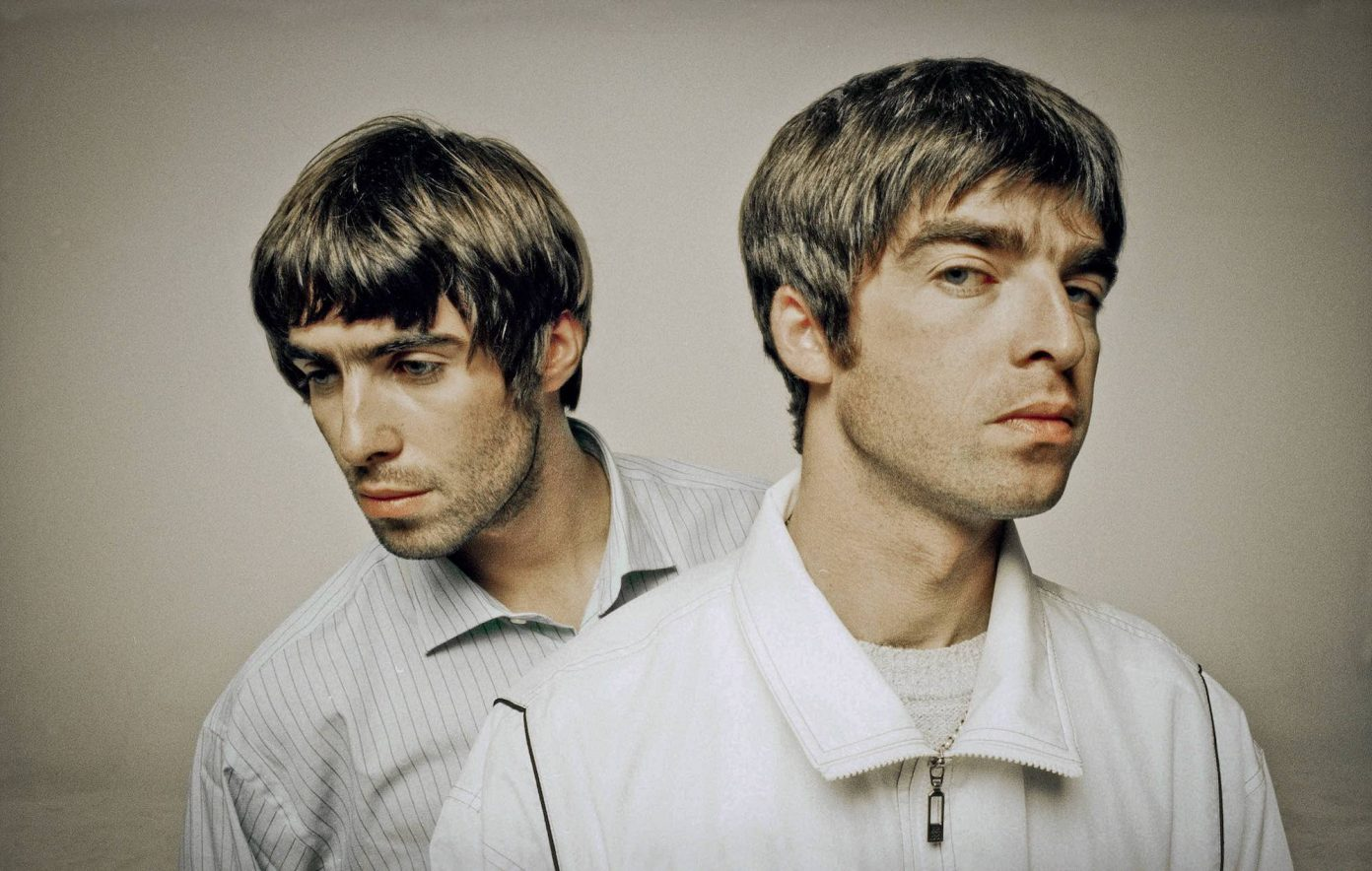 Equally as essential as their debut is Oasis' second album, coming in just as hot as its predecessor. On its first day in the shops What's The Story, Morning Glory was selling at a rate of 2 copies a minute through HMV's London stores. Despite the album's success its recording sessions and stories of its creation are very much associated with the Gallagher brother's early bust-up which would eventually lead them to implode in 2009.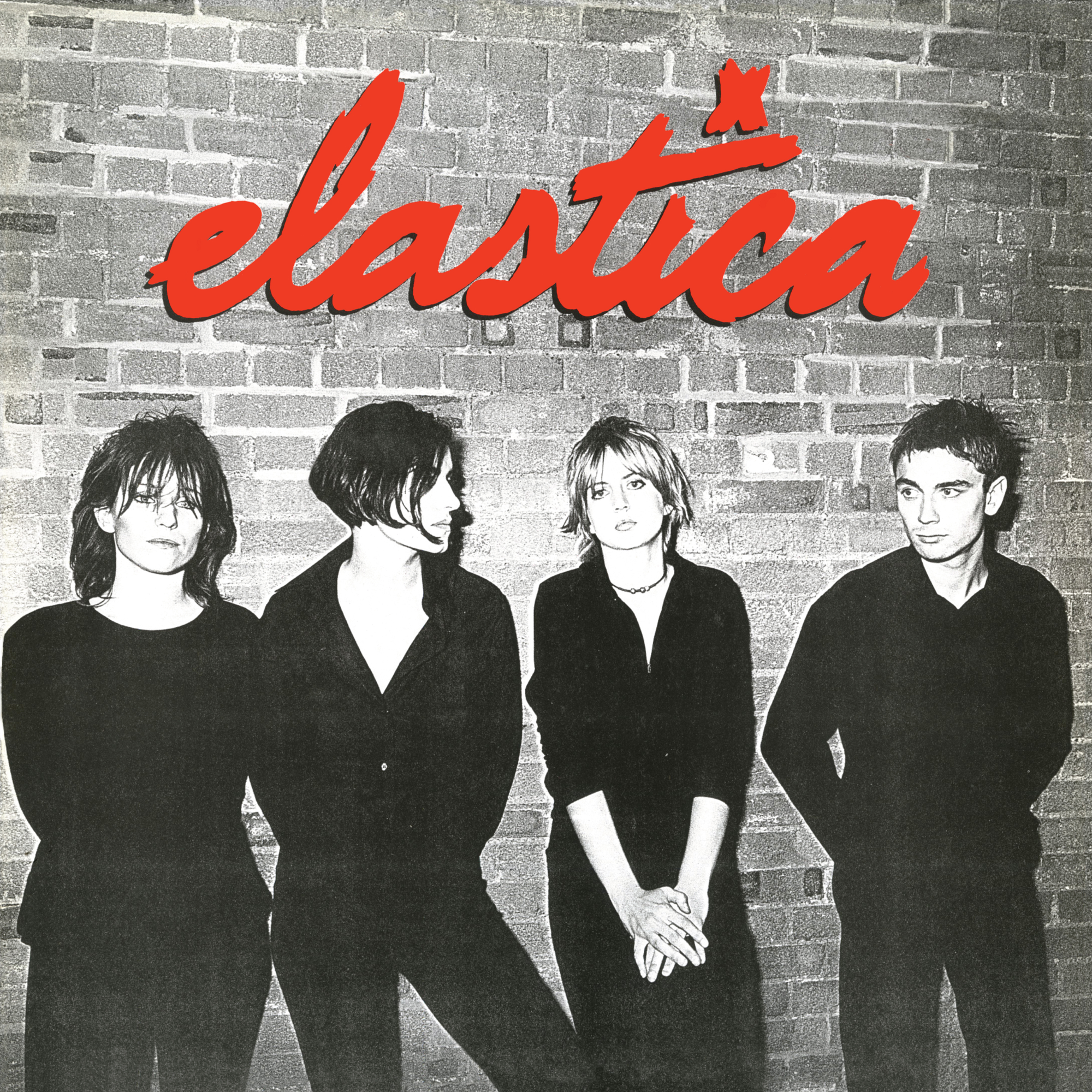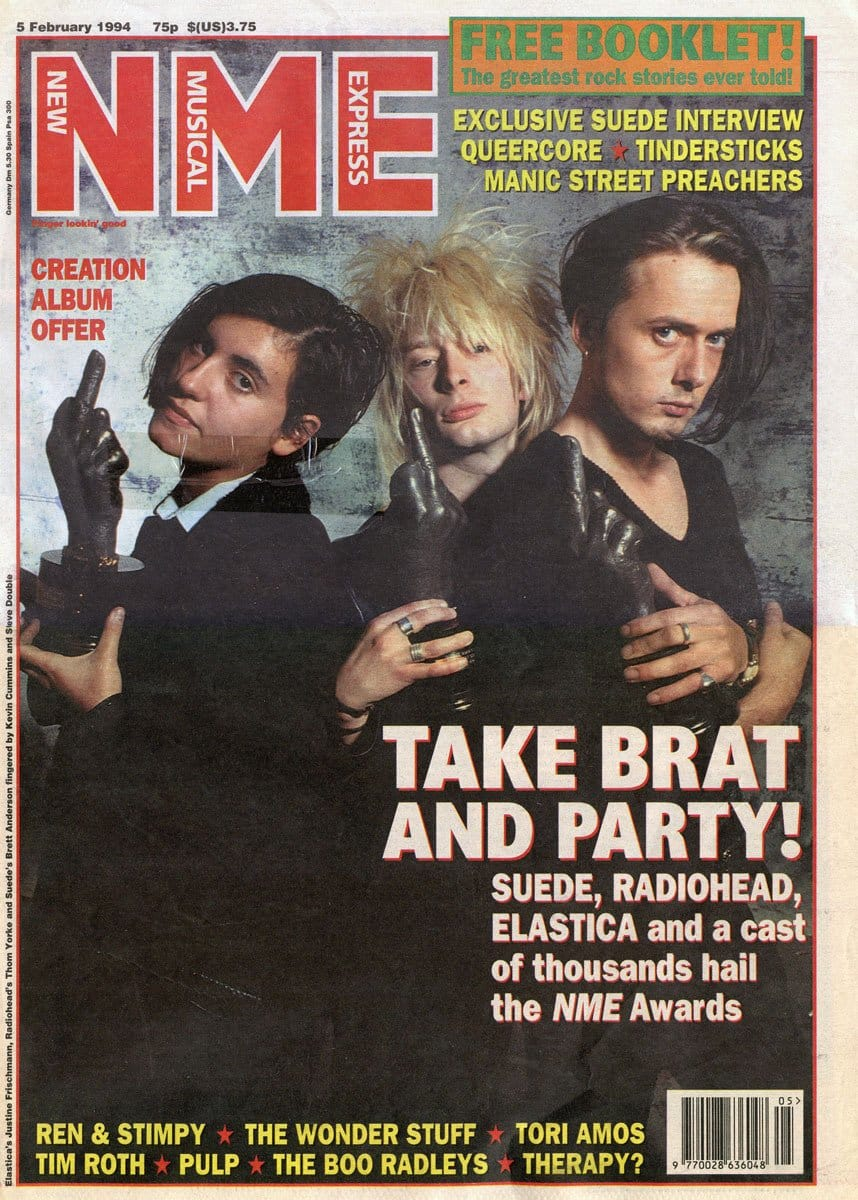 Although the Britpop scene of the 90's was largely considered a boys club, there were a number of female-fronted bands which should be remembered as key players defining the sound in their own unique way. Elastica was the brainchild of frontwoman and primary songwriter, Justine Frischman, alongside Justin Welch after originally founding Suede with Brett Anderson.
Looking to distinguish themselves from the existing Britpop titans Elastica honed a similar pop-punk sound but with more edge, more sharp-witted than the flowery, glam lyricism of Suede. In some ways musically andogynous Elastica was driven by women who could play, with Frischmann and Donna Matthews on guitar and Annie Holland playing the bass. A recipe for success, Elastica rocketed to the top of the charts in '95,  breaking the records for the fastest-selling debut album in the UK.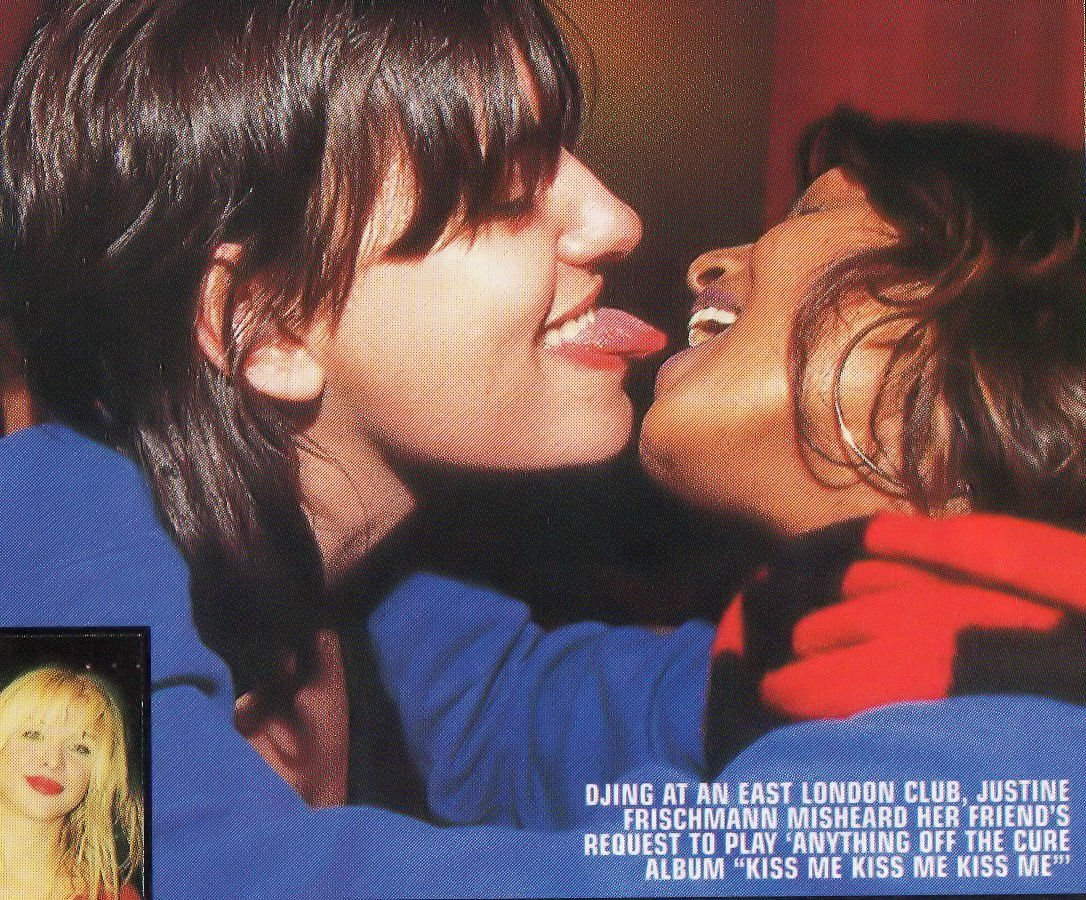 M.I.A (early 2000's, post Britpop)
Despite the instant success Frischmann's journey with Elastica was shortlived and in 2001 the band announced their breakup, stating that the band had run its course: "Believe it or not, Elastica have been together for almost 10 years which is probably as long as any band should be together." (Frischmann) The former frontwoman made way for a new voice in British pop, spending her next few years developing artist M.I.A. her friend and flatmate, co-wrote and produced M.I.A.'s demos for her first album, Arular. With an affinity to punk and the rough edges of Elastica, M.I.A was a very different version of British pop, but in many ways very much offspring of the scene.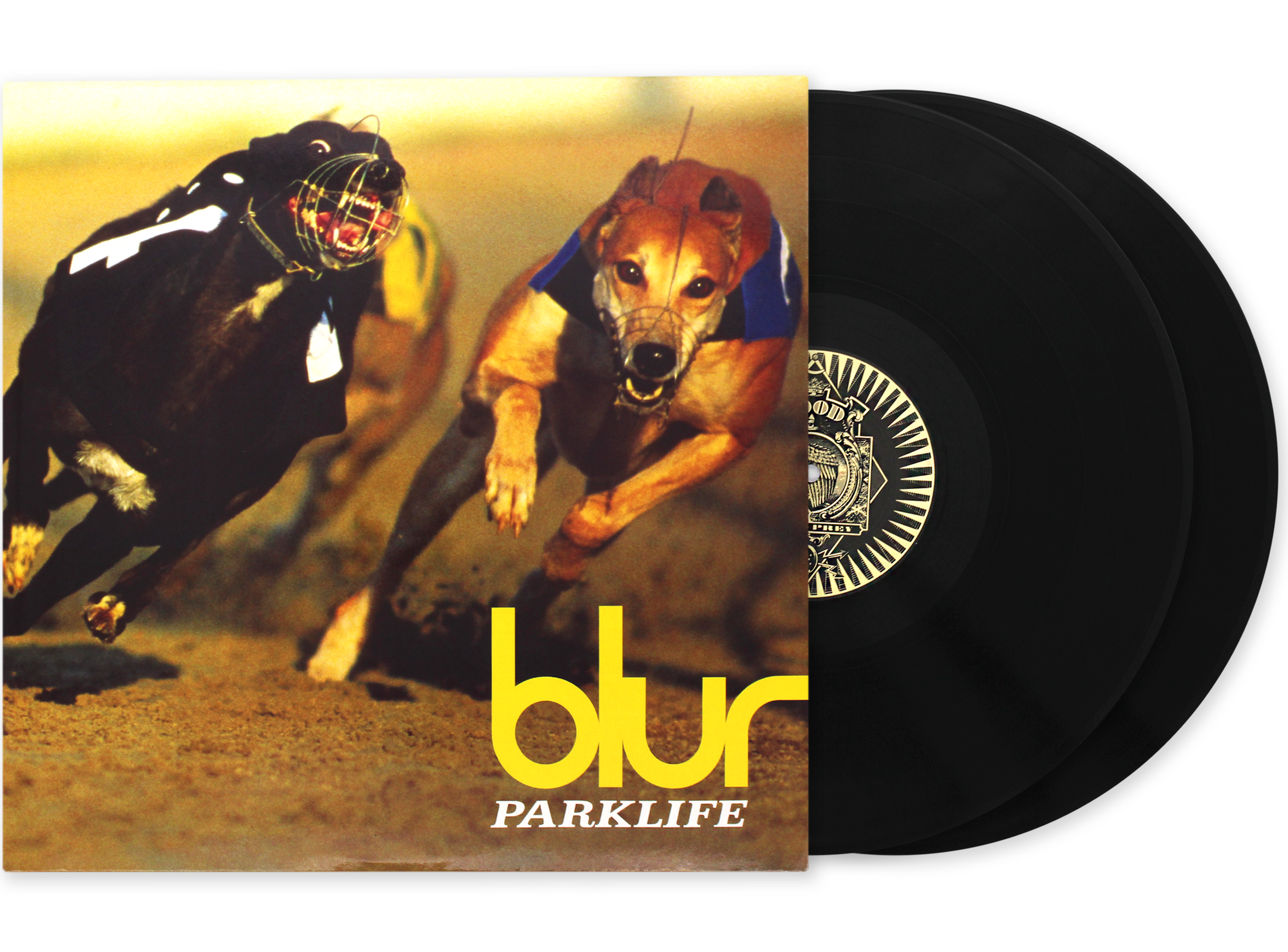 Damon Albarn, Graham Coxon, Alex James and Dave Rowntree. The four aspiring rockers met in Goldsmith university circles and never looked back. Heavily influenced by The Charlatans and The Stone Roses, their debut album Leisure (1991) is viewed by many as the beginnings of Britpop with its catchy hooks and pop fuzz. Three years later in '94 Blur made a huge commercial jump with Parklife, a time capsule of an album that's as "English as a rainy Sunday in front of the gas fire." After entering a chart battle with rival band Oasis in 1995, where "the battle of Britpop" began, and the two bands began to fight it out for chart posistions, perpetuating fundamental and perhaps contrived differences between their paths to sucesss, Blur the Southern "Art school wankers" and Oasis, the working class heroes.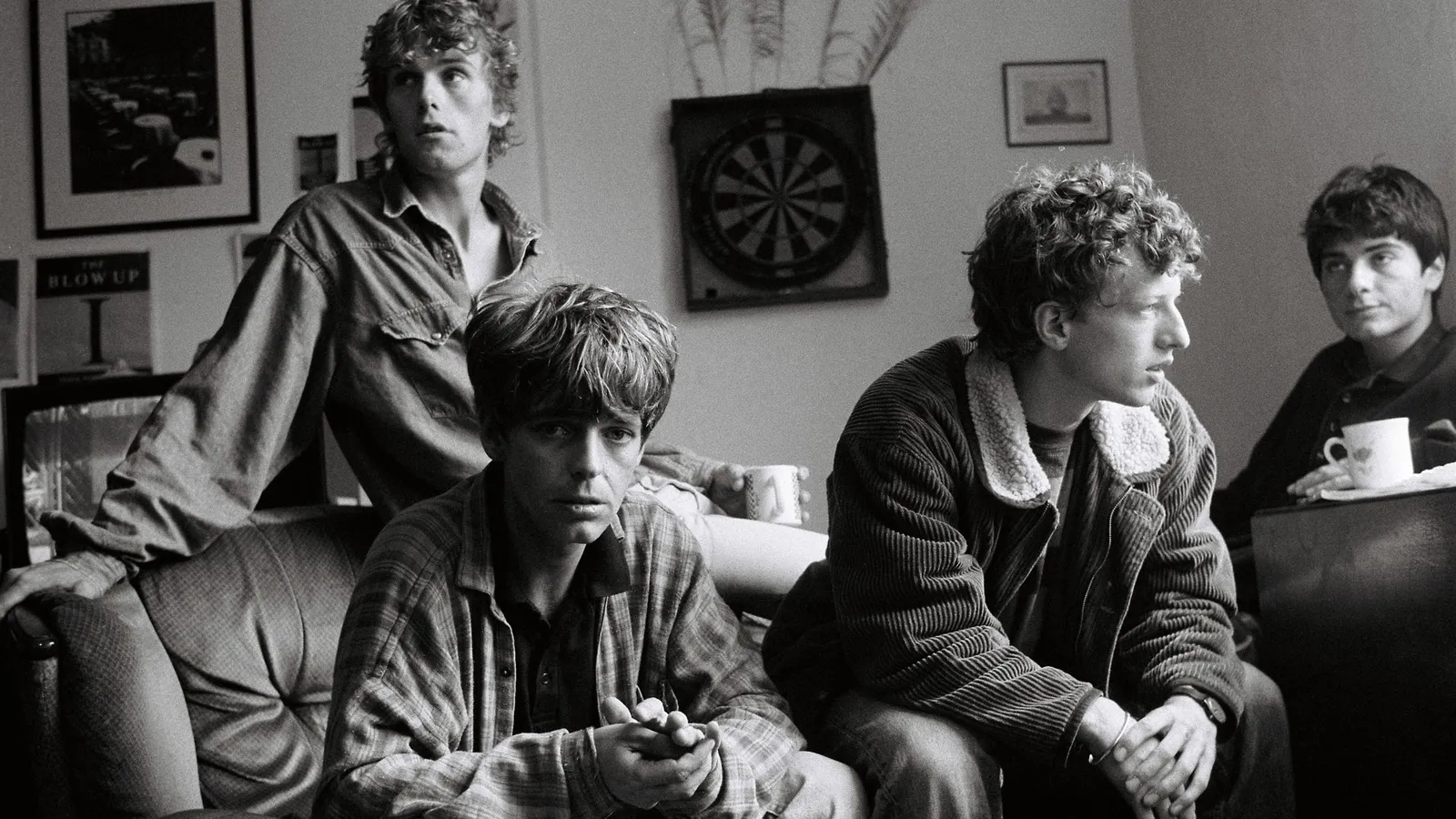 The La's - S/T (1990, pre-Britpop)
As previously mentioned The La's can be credited as early influencers of the Britpop sound. Although a short lived career (one studio release in 1990) the group created a real classic, jangly, well-crafted songs. There most famed hit There She Goes would not sound out of place in a Britpop compilation, yet also fit right in with the then fading Madchester scene, as Lee Mavers laid out a model for perfect melodies with timeless songwriting.
As Noel Gallagher once declared: "Oasis want to finish what The La's started."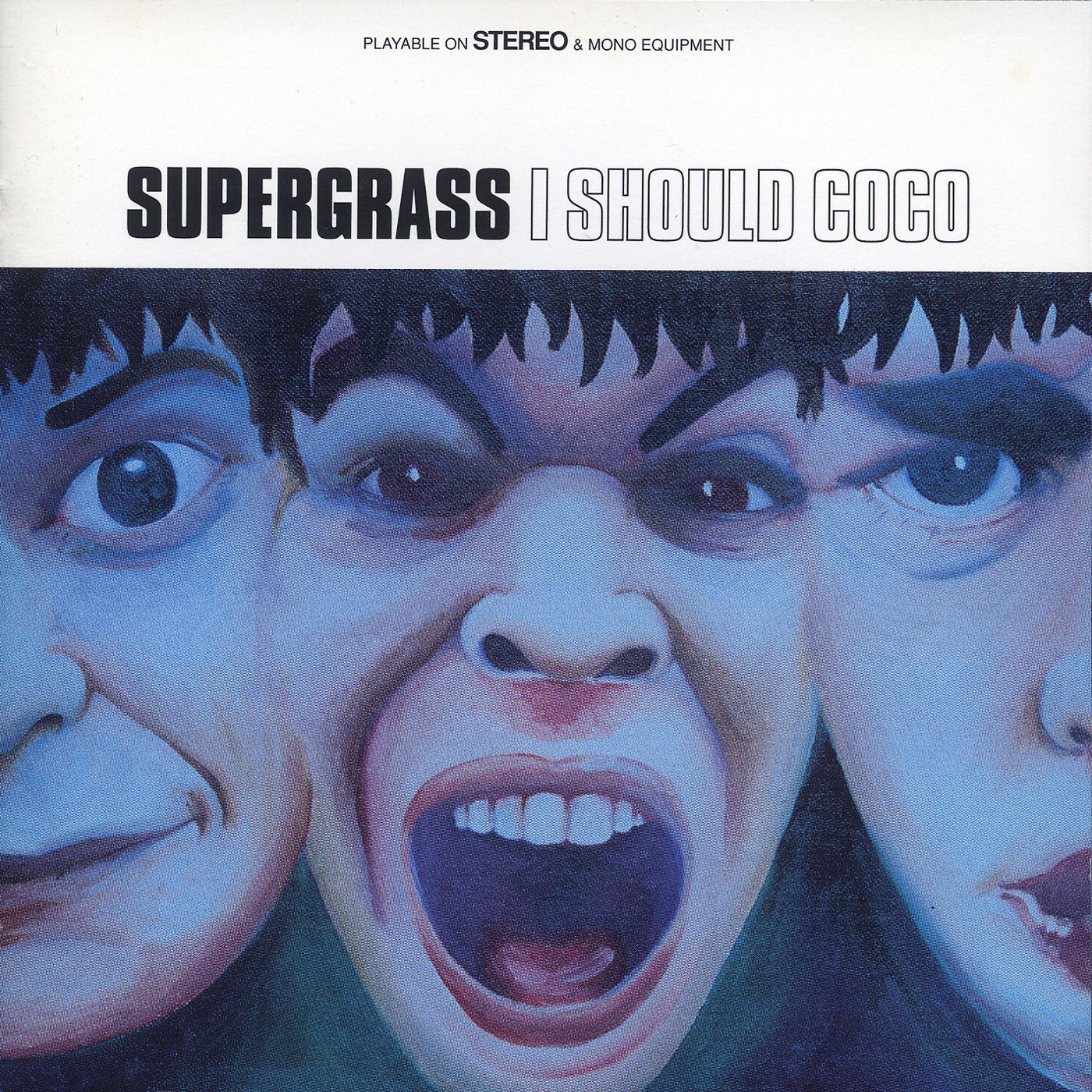 "We are young / we are free / Keep our teeth / nice and clean"

The perfect snapshot of adolescence, I Should Coco was Supergrass' most influential Britpop statement, representing the youth of today with the same exuberance as Oasis or Blur. The record scored critical acclaim across the board, topping the charts and bagging a Mercury Nomination. A Britpop successs if there ever was one.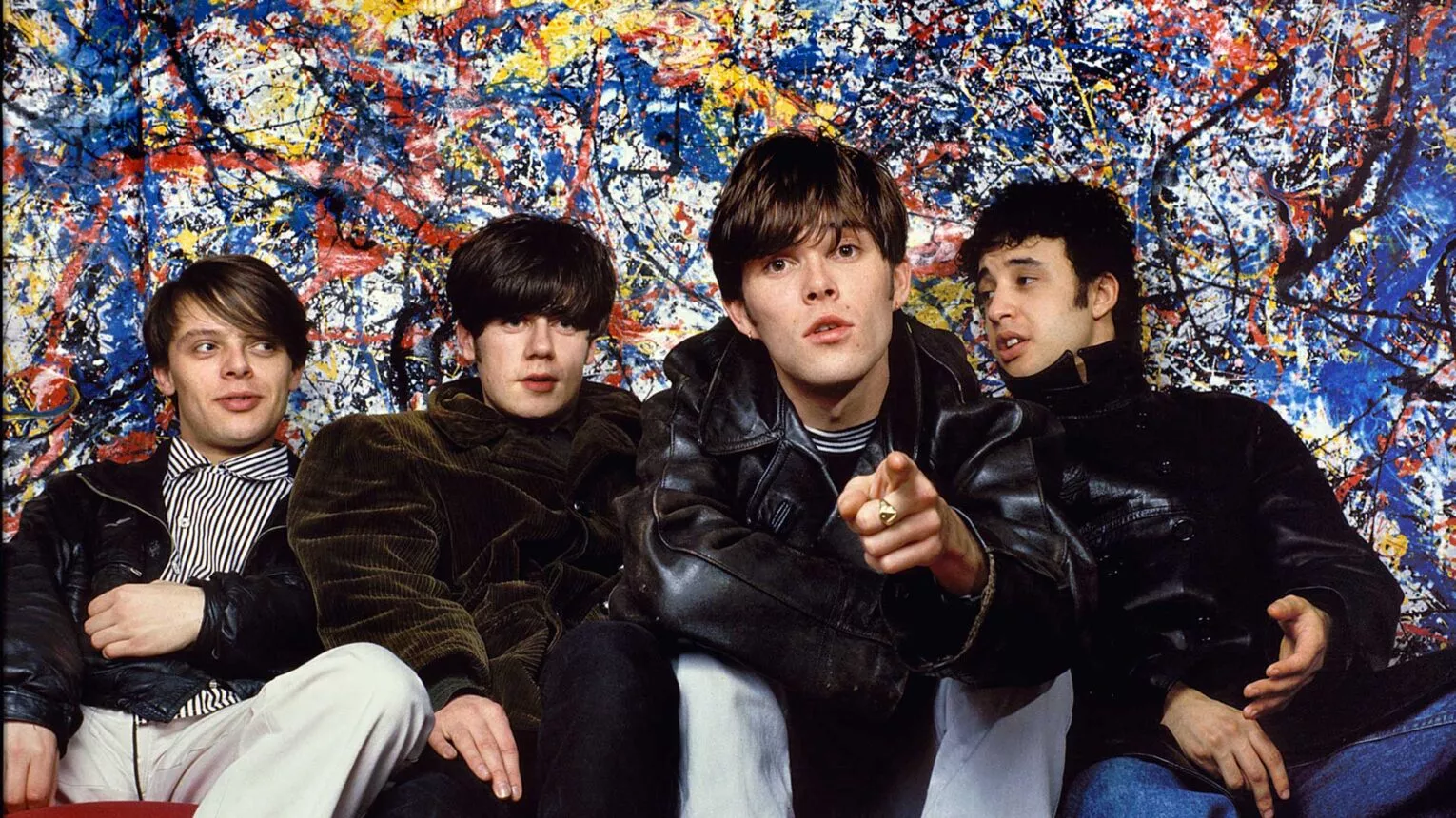 Another band that fit into the story of Britpop's evolution via Manchester, The Stone Roses more firmly sit in the Madchester scene, a psychedelic dance extravaganza that ushered in the era of  baggy trousers, Kangols, and the Hacienda. But with guitar driven music, unique take on 60s British pop and lyrics that challenged the status quo, it got the ball rolling for the slew of bands that would define the 90s Britpop era.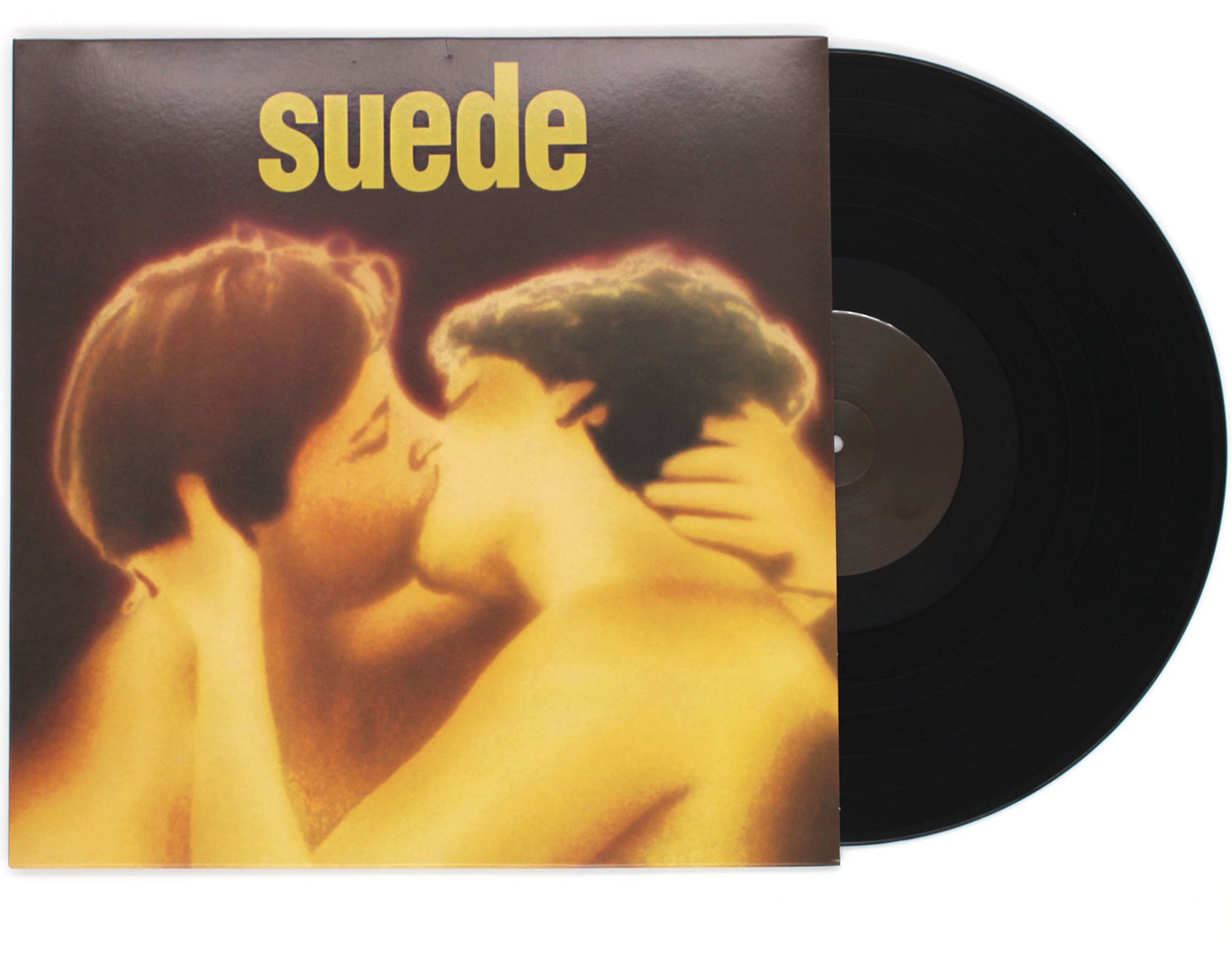 Very much part of the big four which defined the brand, (Oasis, Blur and Pulp) Suede were creative and fluid in their musical approach, refashioning the glam aesthetic of 70's Bowie. With much of their lyrics touching on the reality of life in London with its highs and its lows Suede came out as strong forerunners in the Britpop pack. Although they were later keen to not lean into the label, their debut presented the perfect pop songs, with an androgyny, attitude and irony that acted as a catalyst for the Britpop movement.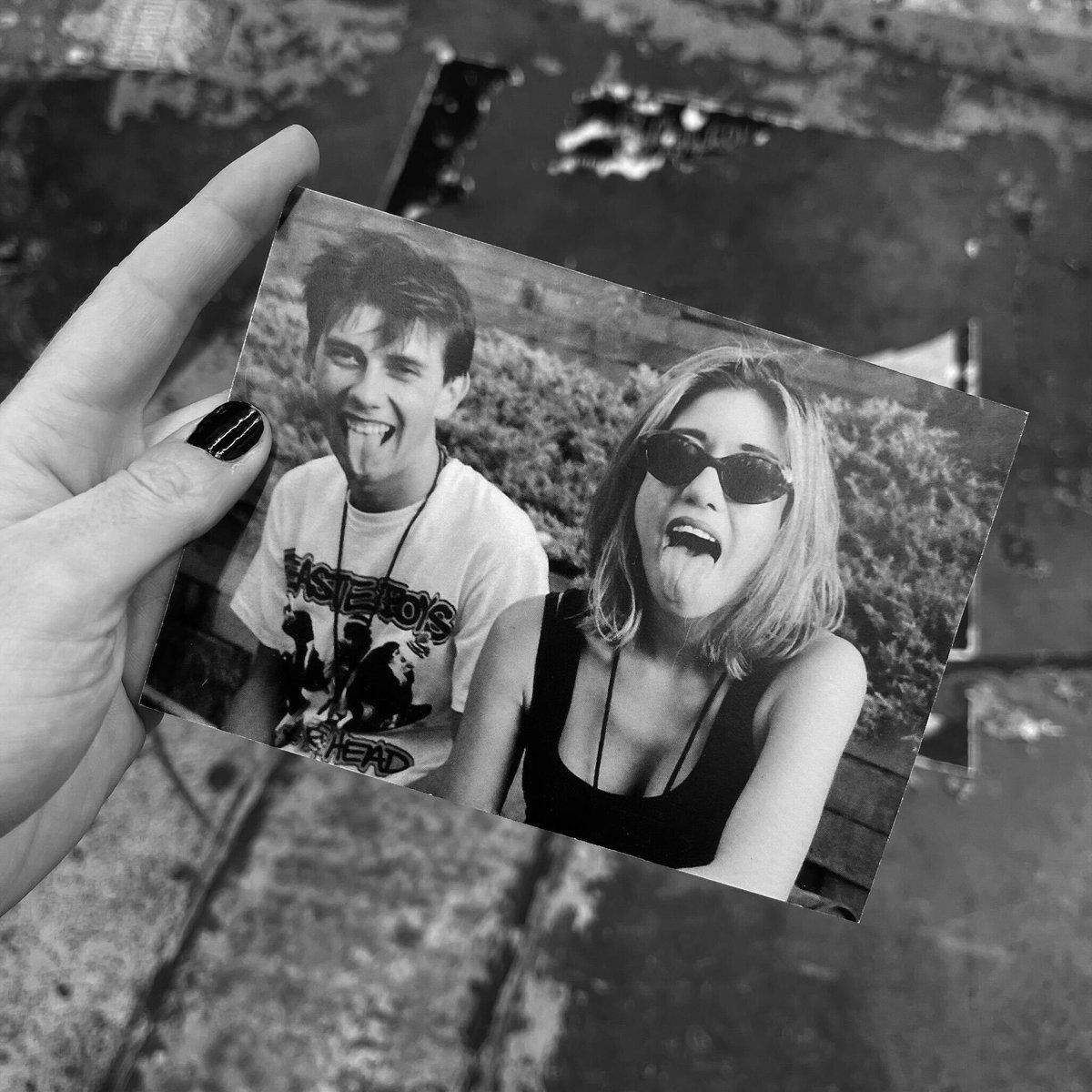 Lush (1987 onwards)
Britpop's story shouldn't be mapped out without mentioning Lush. Labelled both shoegaze and Britpop, the band formed and were active in the key Britpop years (1987-1996) Lush's sound contained anti-misogynistic themes, their most famous song, Ladykillers speculated to be a feminist anthem. With two female guitarits/vocalists Lush stood apart from the British bands of the time, the original line-up consisted of Miki Berenyi (vocals, guitar), Emma Anderson (vocals, guitar), Steve Rippon (bass guitar) and the late Chris Acland (drums).
With a brilliant singer in Miki Berenyi, Lush's success was largely tied together under her distinctive voice. Miki has gone on to provide an eye opening and alternative account of the glory days of Britpop, Fingers Crossed, which we have celebrated and poured over as our Book of the Year 2022.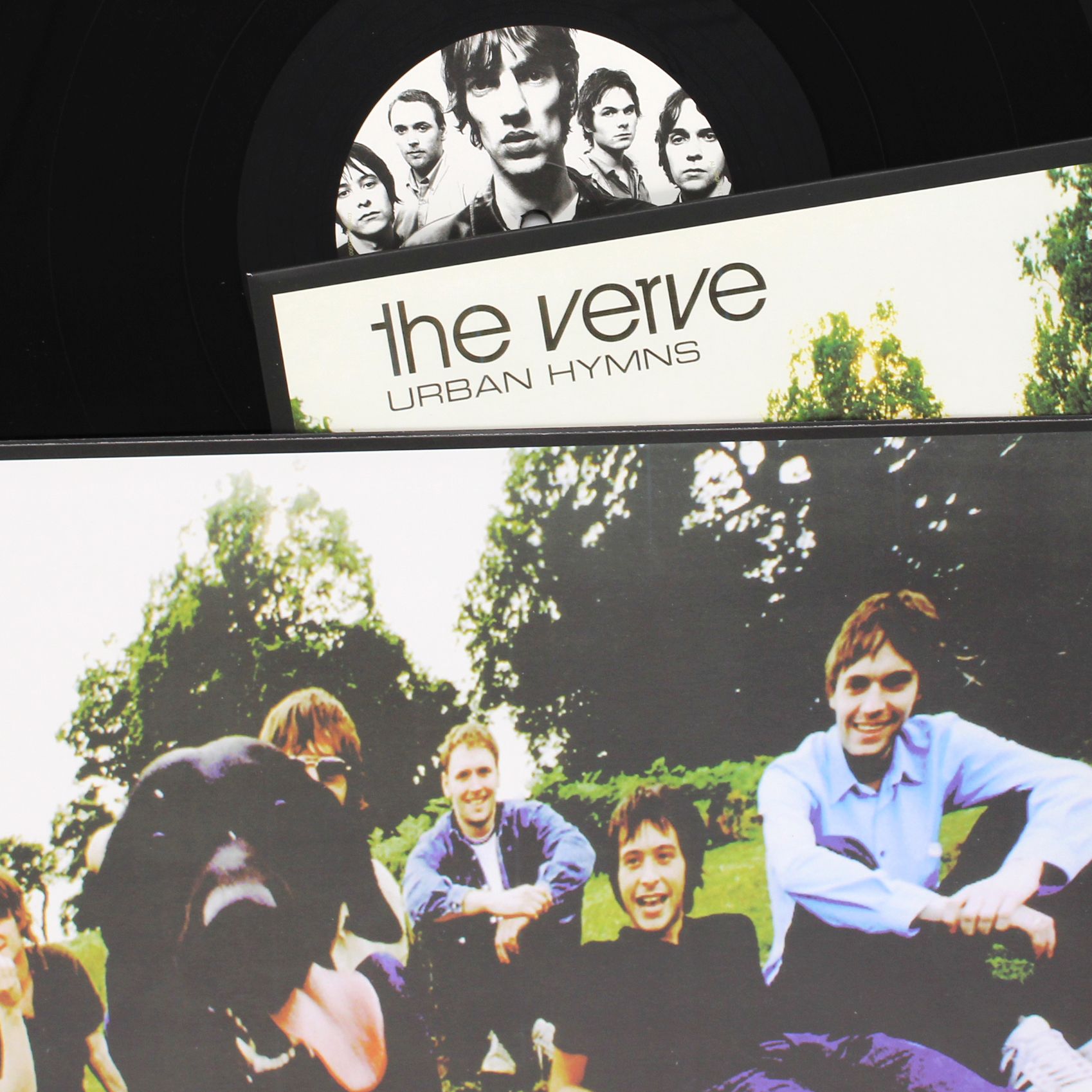 Urban Hymns set the bar extremely high for British music, with rousing rock dynamics a Y2K movie moment for the ages, based around the at-times tender song writing of Richard Ashcroft. It's hard to define their sound as their psych style anthems also lean into the shoegaze textures, yet their masterful existential pop harks back to the Britpop heyday.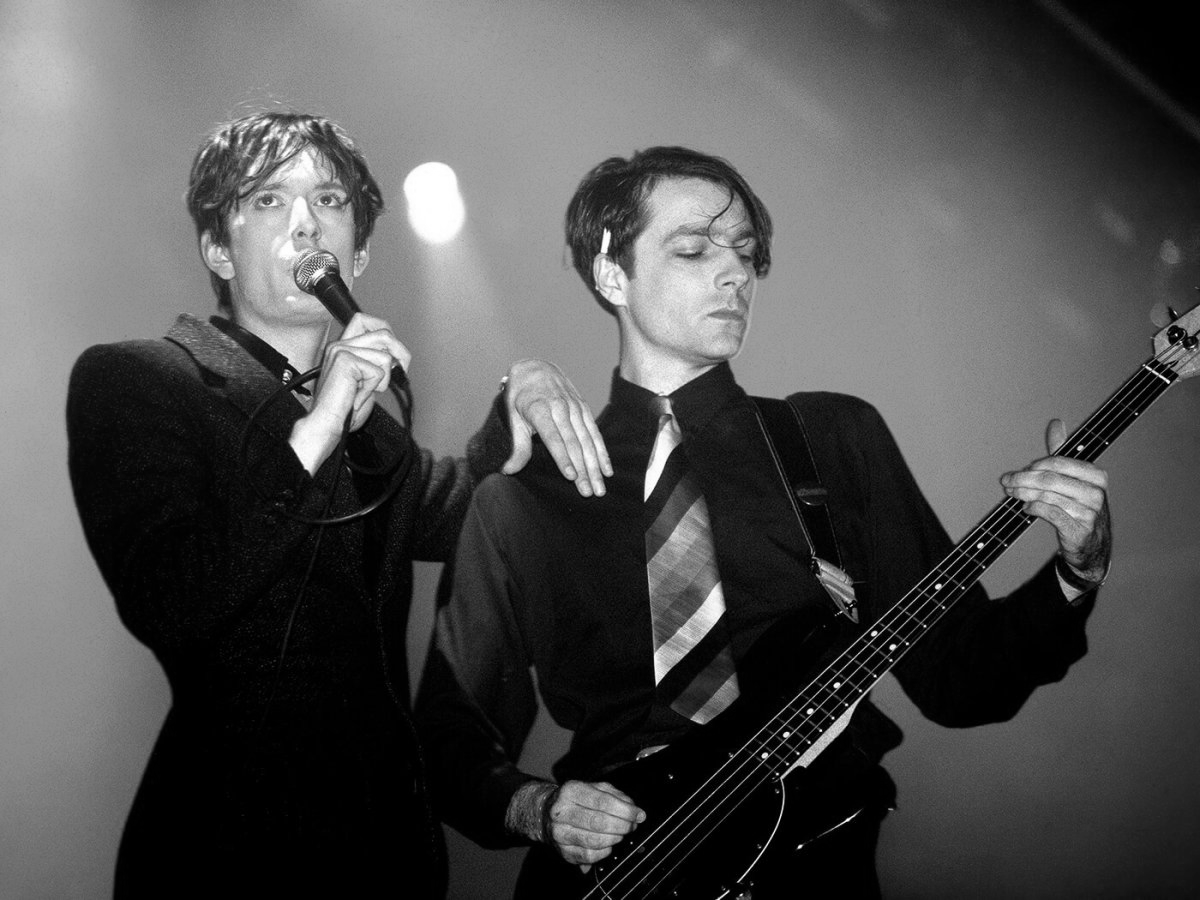 "I wanna live like common people / I wanna do whatever common people do"
With their classic Britpop anthems, Pulp lent into the Britpop essence of depicting identity, constructing the idea of us and them. Grandly theatrical, synth-spiked, kitchen-drama pop with new wave and disco flourishes, Different Class is a defining record of the period, its uplifting swagger a template for a nation about to be swept up by Euro 96.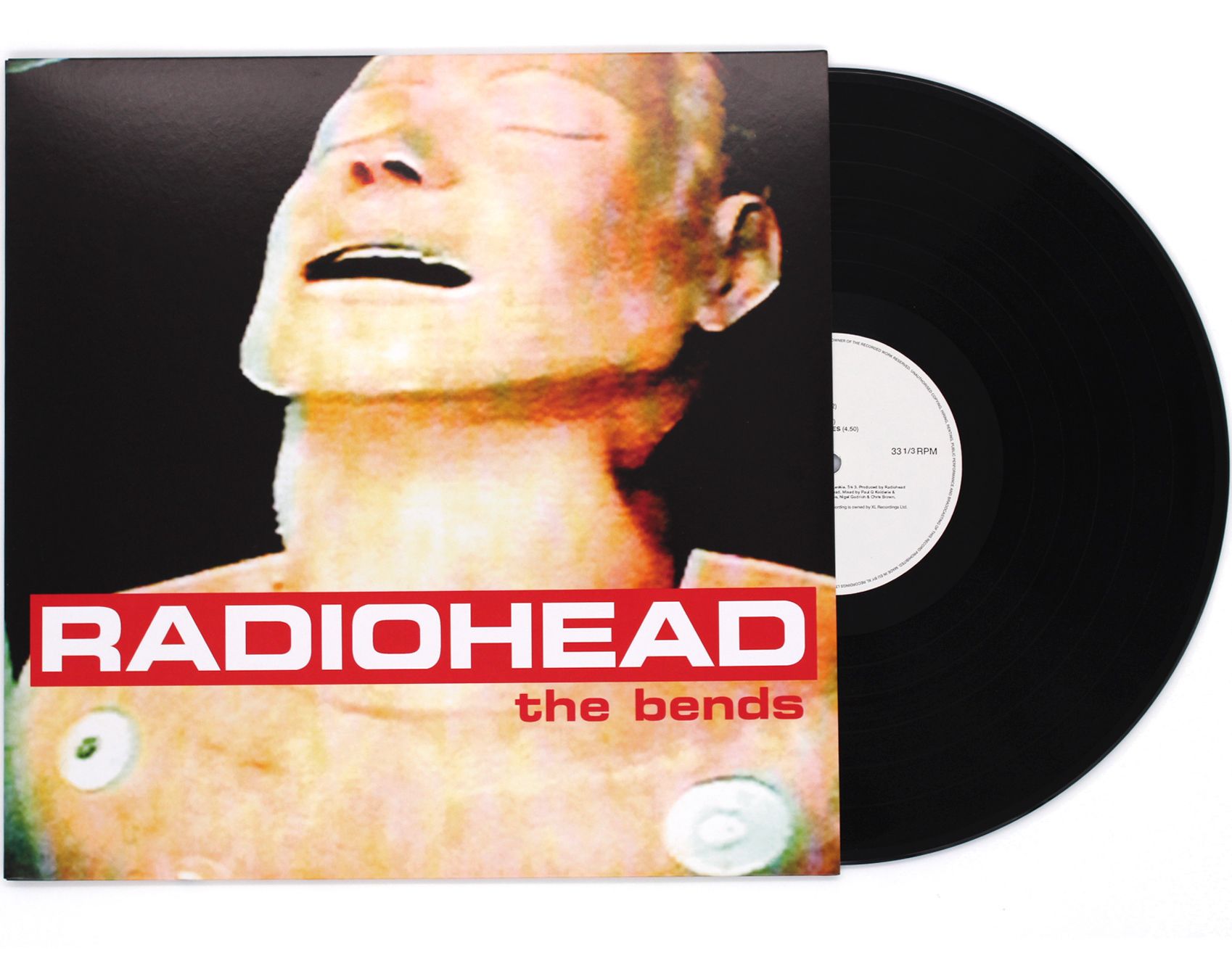 Whether this can be labelled Britpop is hotly contested, by both the band themselves and their fans. Compassionate and anthemic, Radiohead's second album falls into a few of Britpop's sonic traits. Yet the band's melancholic beauty was very much bolstered by more experimental, progressive and explosive stylisms, making it inaccurate to pidgeonhole to one genre. Either way, The Bends is one of the most essential albums of the 1990s, an early marker for one of the most enduring British bands of today.
"The whole Britpop thing made me fucking angry. I hated it. It was backwards-looking, and I didn't want any part of it."
- Thom Yorke, Rolling Stone, 2017
---
Other mentions...
Often overlooked but also responsible for some of Britpop's biggest hits Sleeper are a respected band of the time, fronted by Louise Weener, an excellent and charismatic songwriter whose talent was resented and misrepresented by the misogynistic industry of the era.
Also deserving of recognition is Dubstar, an indie dance duo comprised of Sarah Blackwood and Chris Wilkie whose seminal '90s albums offered something a bit different from their contemporaries but still stood alongside the best records Britpop had to offer.
A Britpop titan, starting out as the frontman for The Jam and developing the band The Style Council up until 1989, Paul Weller's solo works Wild Wood and Stanley Road were huge Britpop hits with bands such as Oasis, Blur, The Charlatans and of course Ocean Colour Scene, mentioning Weller as an influence or directly working with the ModFather himself.
The focused songwriting of Britpop was embraced by The Charlatans, Tim Burgess' sunny yet yearning vocals fitting right in with the Britpop pack, providing snapshots of modern life and its highs and lows. Reinforcing the simple yet effective guitar playing which Britpop was distinguished for, the shortlived career of The Seahorses (formed by former Stone Roses guitarist John Squire) should also be reflected on as a Britpop classic. Liverpool indie rockers Cast (formed by Peter Wilkinson and John Powers formerly of the La's) are another memorable band of the Britpop era, with their ballad Walkaway, the soundtrack to many Liverpool Football Club and England cup exits during the '90s (Euro 96 anyone?...). Solihull's Ocean Colour Scene were equally propelled to success in the midst of the Britpop craze, as OCS singer and guitarist Simon Fowler described:
"We were only well known around Birmingham at that stage and when the album came out we became pop stars overnight"
Britpop's second wave?...
Bloc Party, Franz Ferdinand, Kaiser Chiefs, Maximo Park and Arctic Monkeys, the bands which followed Britpop were still very much 'British pop' but revamped with razor-sharp guitarwork and disco beats. A new dawn and direction for British guitar bands?

Enjoy Ben Stanley's pick of the best music circa 1996 and travel back 25 years with our Britpop '96 playlist.
---