Rewinding histories of hip hop, shoegaze stardom, indie hedonism and the rebel chemistry of punk and reggae.

Whether it's detail-oriented accounts from learned documentarians or artists picking up the pen for the first time, 2022 has presented us with a wealth of new and extraordinary music-related reads. A due reminder that our passion for music and its broader histories are sometimes best examined beyond the needle. A tough but rewarding process, we once again shortlist a number of printed works which have been our favourite paper companions this year, celebrating an exciting list that we can firmly say has shaped our listening habits for the better.
An inside glimpse into the likes of Miki Berenyi, J Dilla, The Fall, Jarvis Cocker and Cosey Fanny Tutti, scroll on to discover 21 beautifully produced books, featuring an exclusive extract from our Book of the Year and a special Q&A with photographer Kevin Cummins. Explore Rough Trade Exclusive editions, signed copies, unseen photography, and limited edition fanzines.
---
Book Of The Year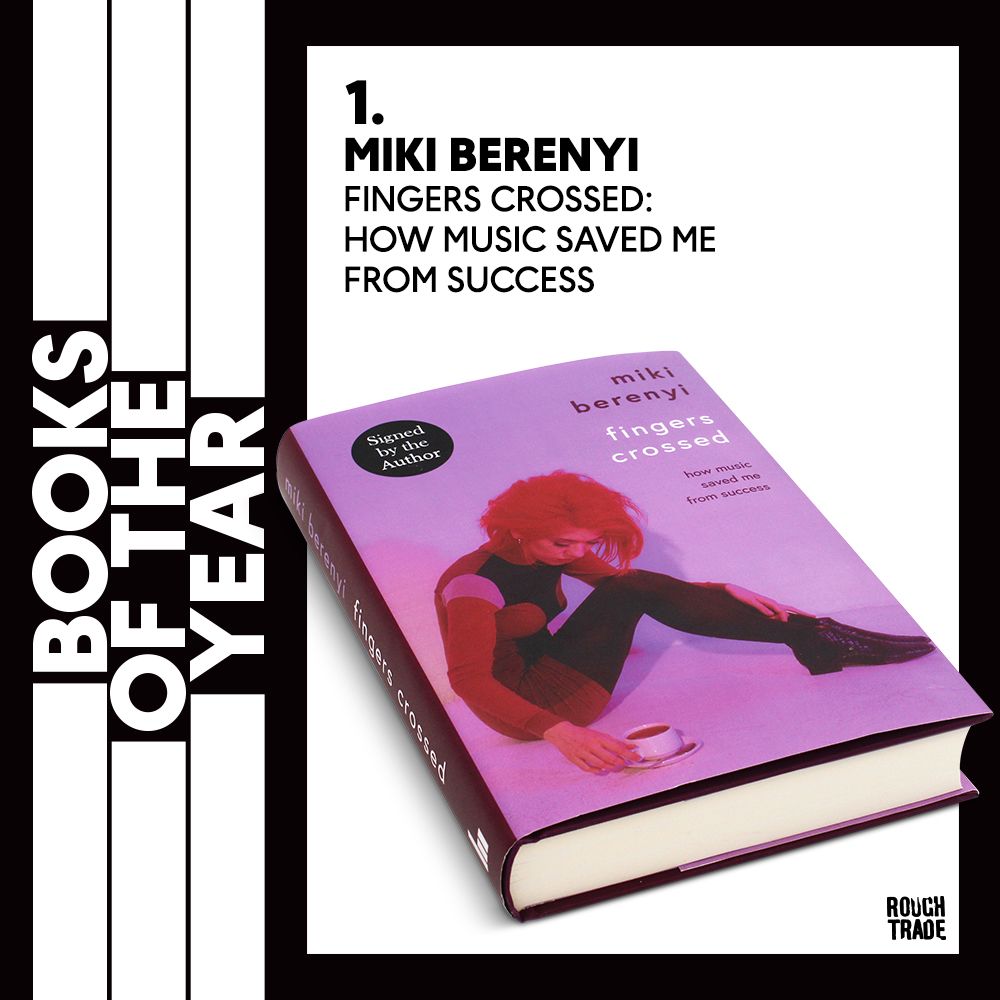 Signed copies plus limited edition fanzine.
A revelatory and important statement on the sexism of the 90s music industry, growing up through parental neglect and the wild highs and lows of the Britpop years. The Lush star is a trailblazer and here to remind us that success means different things to different people and that perhaps the traditional definition ain't all it's cracked up to be.

Penned by an excellent writer in Miki Berenyi, Fingers Crossed is not only our favourite book of 2022 but quite possibly one of the best autobiographies we've ever read.

Read an extract from the extraordinary memoir below.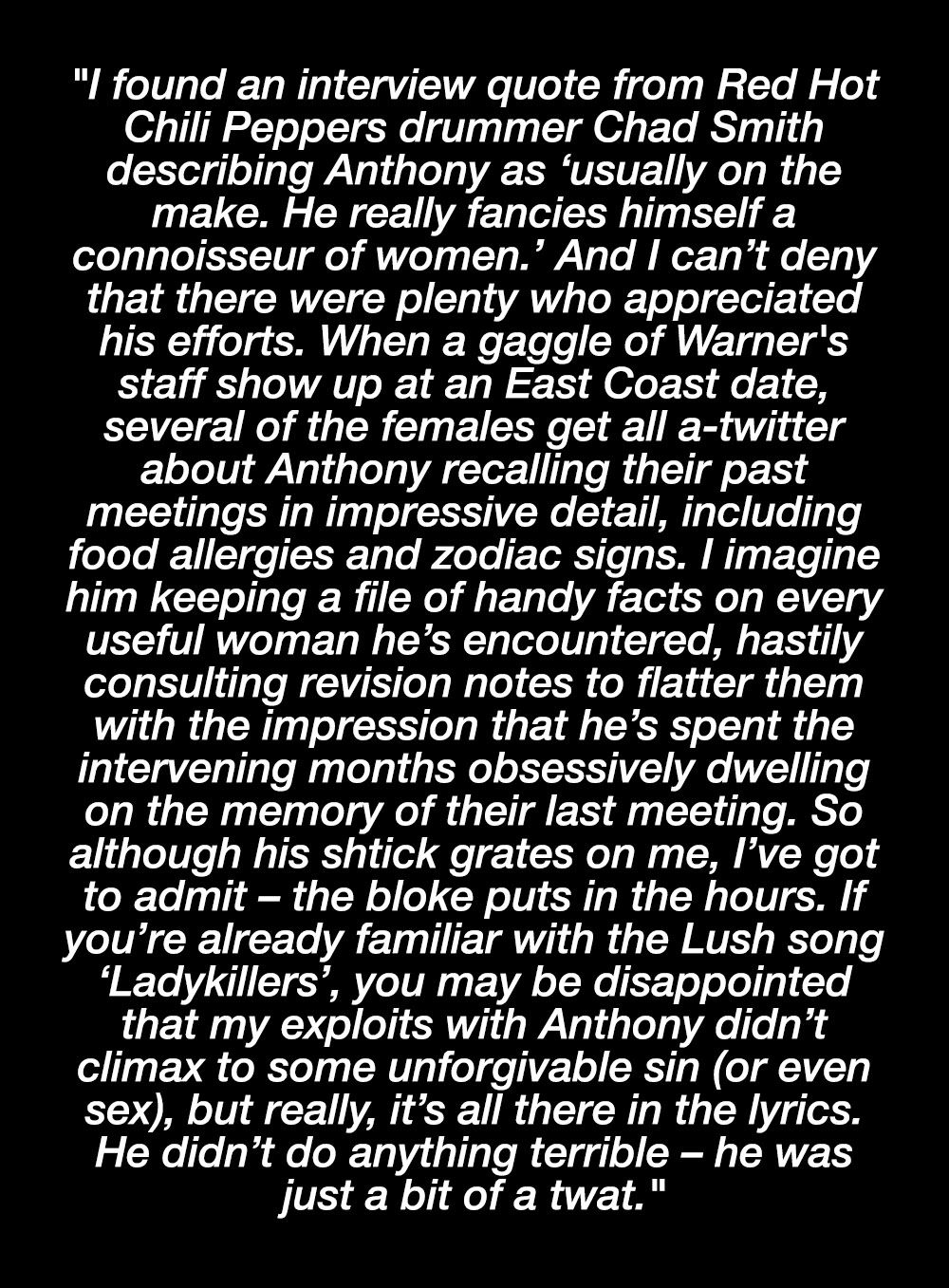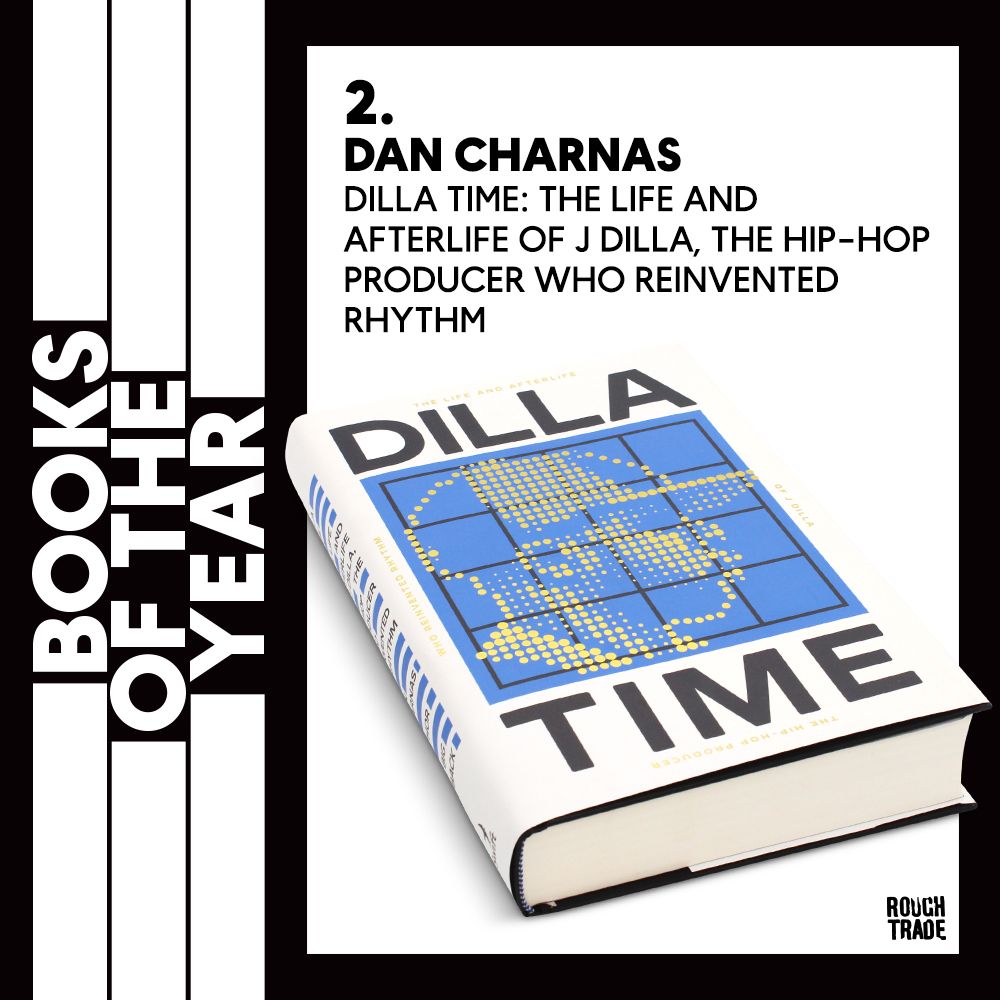 Swift Press
Rough Trade Exclusive limited edition postcard.
A rich and passionate mix of researched detail, careful curation and creativity. Dilla Time is a master class in Dilla, guided by true J Dilla devotee Dan Charnas. Giving the greatest hip hop producer of all time the attention his legacy deserves, to indulge in this book is the chance to follow Dilla's journey step by step. True insight into the creative hotbed of Detroit, Black culture in America, a man and his machines.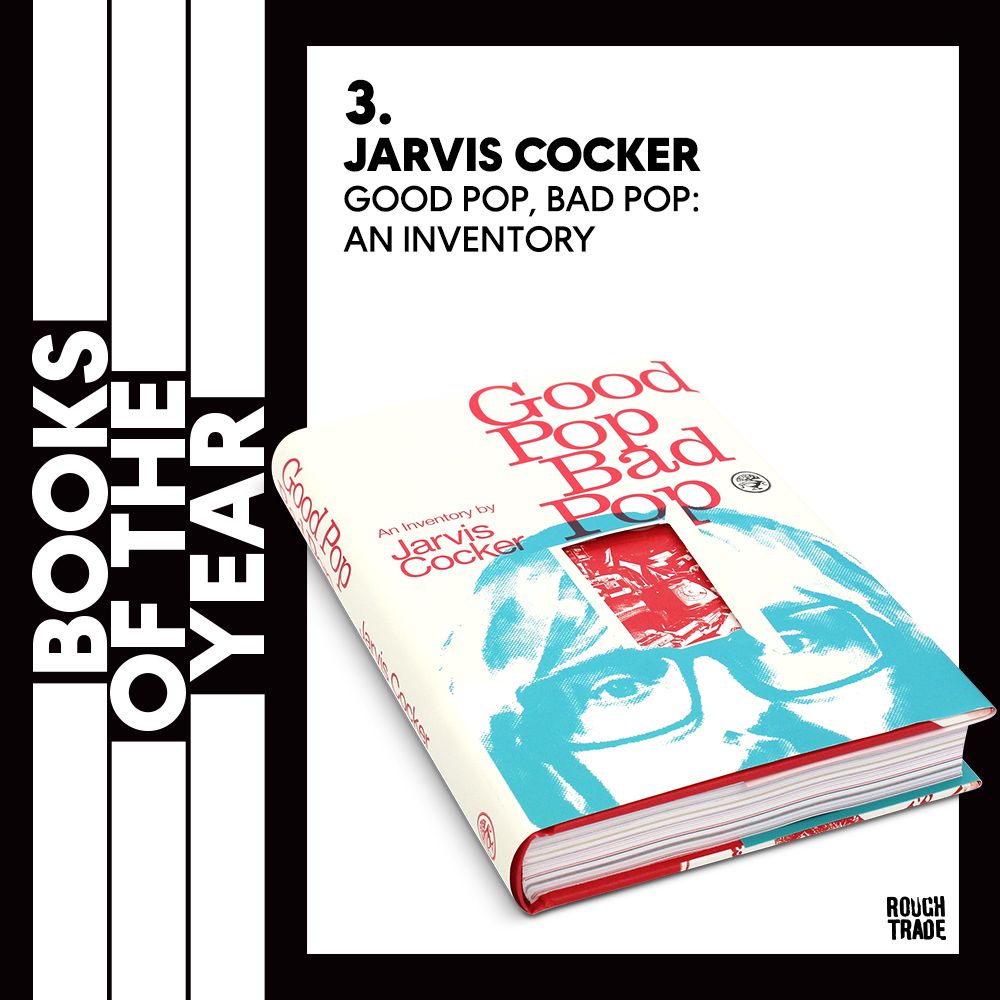 Penguin
Signed copies.
A good declutter will always lead to a trip down memory lane. Britpop figurehead Jarvis Cocker lays out a memoir through the unique vehicle of his personal junkyard, discussing his life through an examination of his hoarded away possessions and keepsakes. From a Gold Star polycotton shirt to a pack of Wrigley's Extra, from his teenage attempts to write songs. This inventory provides a personal glimpse into Jarvis' time with Pulp, 20th-century pop culture, the good times and the mistakes he'd rather forget.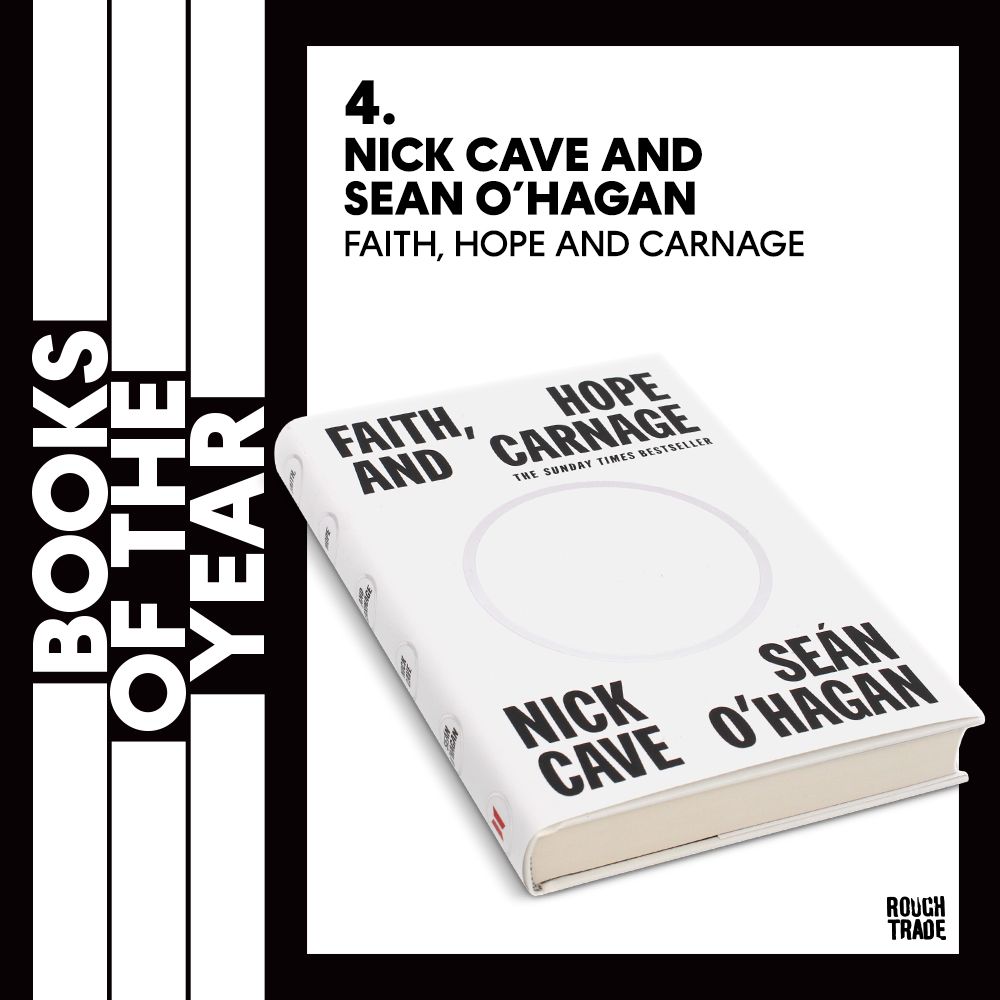 Signed bookplates.
"Sometimes songs feel like little triumphs over your misfortunes. Little acts of revenge!" - Nick Cave
A profoundly thoughtful exploration, in Cave's own words, of what really drives his life and creativity. Guided by O'Hagan, we are directed to take a unique deep dive into Nick Cave's outlook on life, posing and embracing all the hard questions to provide a bridge to a deeper and complete understanding of the artist himself.  A complete picture of his creativity and thoughtful individuality.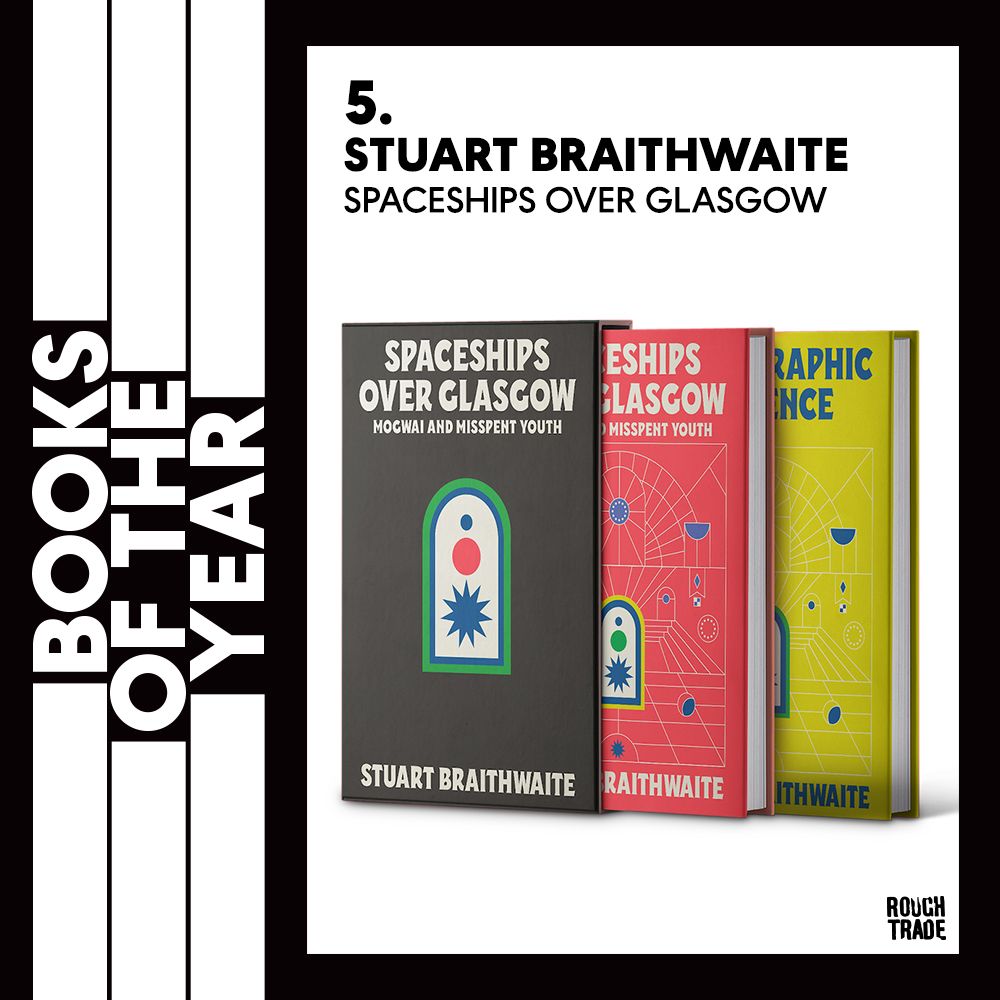 Rough Trade Exclusive special edition with slipcase, an exclusive colorway. hardback folio and unseen photographs.
Traversing the frontiers of space and alternative music, Stuart Braithwaite tracks his childhood days with an open honesty of the excess of a lifestyle in rock and roll. An insight into the unique experience of his late father being Scotland's last telephone maker, Braithwaite reflects on growing up in Scotland and the impact this had on his career in music. Paying detail to the musical milestones of Mogwai, this book provides a welcome look into the post-hardcore and grunge influences which fed into the band's groundbreaking sound.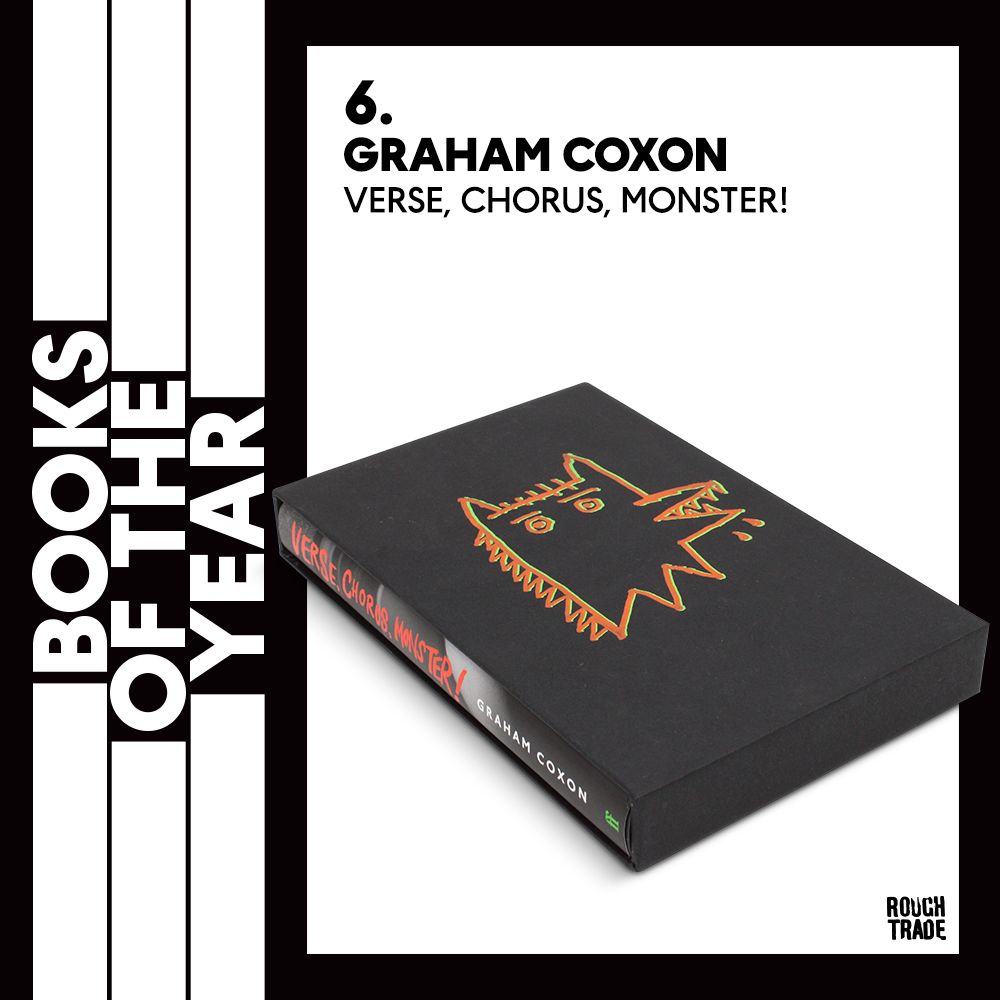 Book of the Year edition with a Rough Trade Exclusive additional plectrum and postcards.
The highly anticipated but heavy tale of Blur co-founder, guitar legend and artist Graham Coxon's journey to stardom in the Britpop era. Detailing the band's struggles with addiction, Coxon's take on the Blur years lay bare all its monsters, with a forthcoming and refreshing approach. Peppered with the technical side of the band, Coxon's musicianship and intimate anecdotes, this is the perfectly balanced biography to get fully stuck into.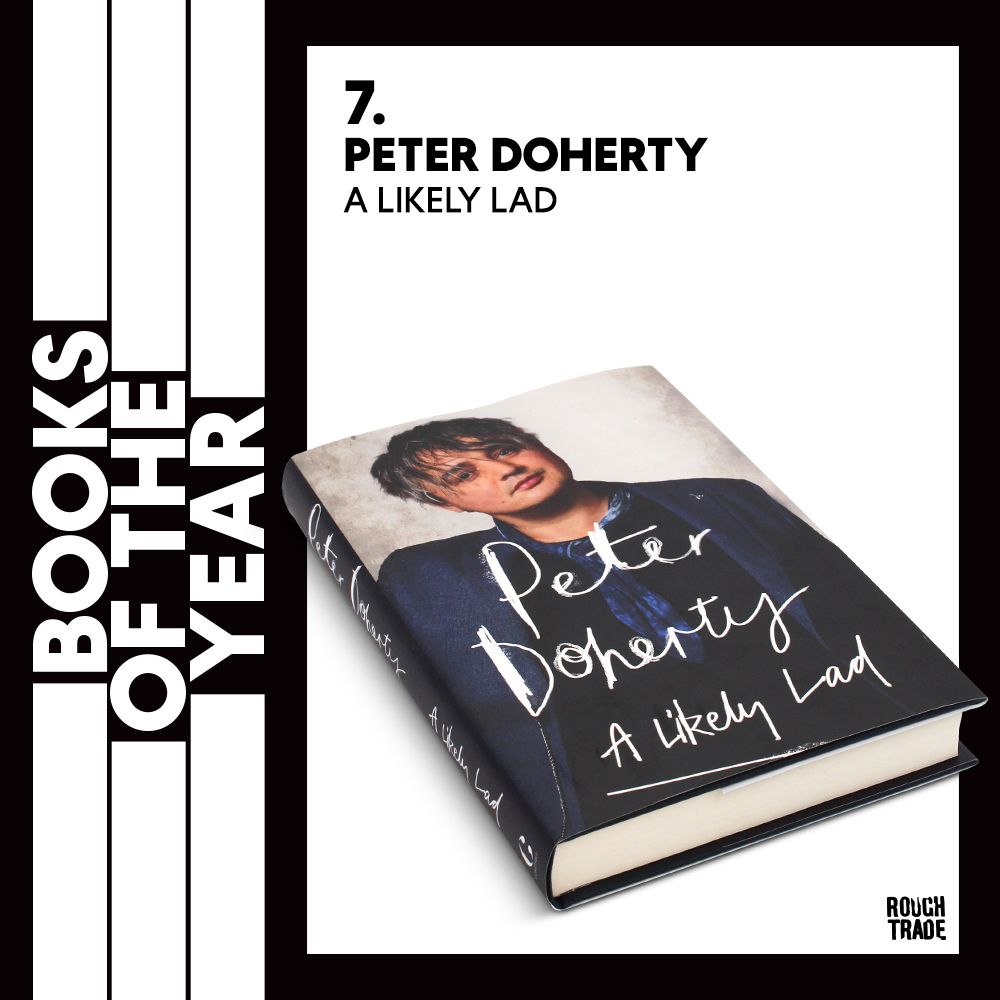 Rough Trade Exclusive postcard.
Co-written with Simon Spence after sharing extensive interviews A Likely Lad, is Peter Doherty's version of his story. Delving into his life of incredible highs and incredible lows, unpacking his rise to international fame with The Libertines and the scandal which followed. Compelling stories of the music industry's most intriguing characters, Doherty's relationship with Kate Moss, getting signed to Rough Trade Records and further antics with The Libertines, this rocky ride will leave you gripped.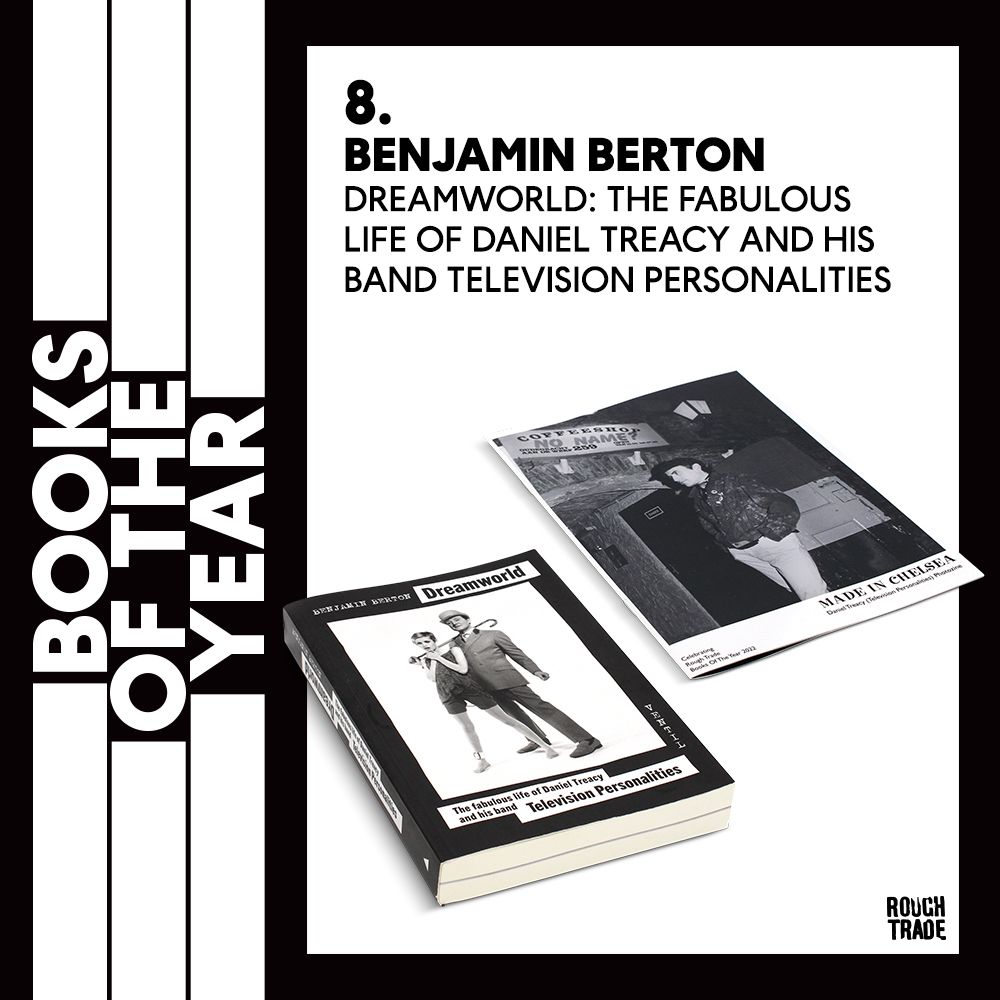 Rough Trade limited edition fanzine.
An in-depth look into Daniel Treacy and Television Personalities, chronicling the ups and downs of the quintessential English music icon. The French novelist and committed fan of British pop music shares the very real and absurd story of Treacy's genius, alongside brilliant illustrations and photography of the 60s indie pop era.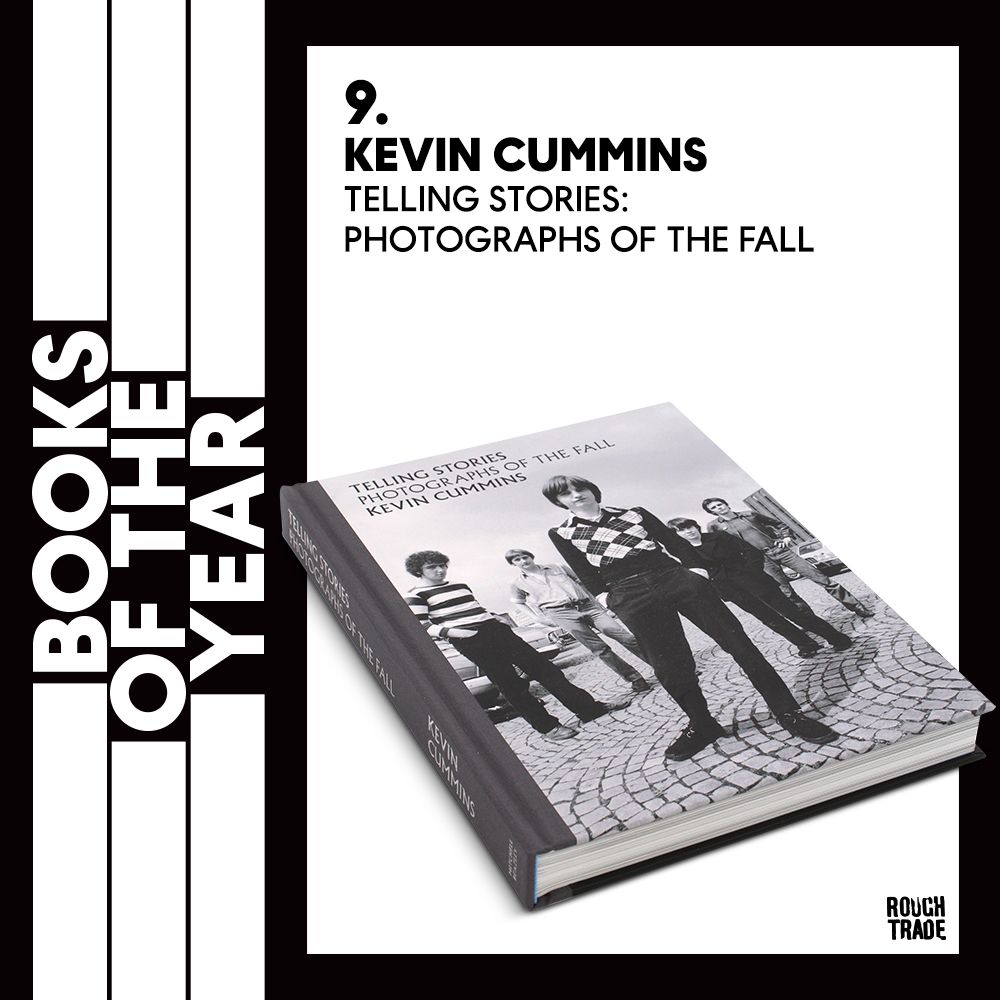 Signed copies.
The renowned NME photographer provides a unique perspective on cult favourites The Fall. Featuring an interview with Eleni Poulou, Mark E. Smith's former partner and a wealth of unseen photographs, Kevin Cummins captures the inner stories and soul of the band with this remarkable document.
Five Minutes with Kevin Cummins
Future aspirations, the Manchester music scene, and a life in photojournalism. We catch up with the renowned photographer as he stops by to sign copies of the brilliant Telling Stories.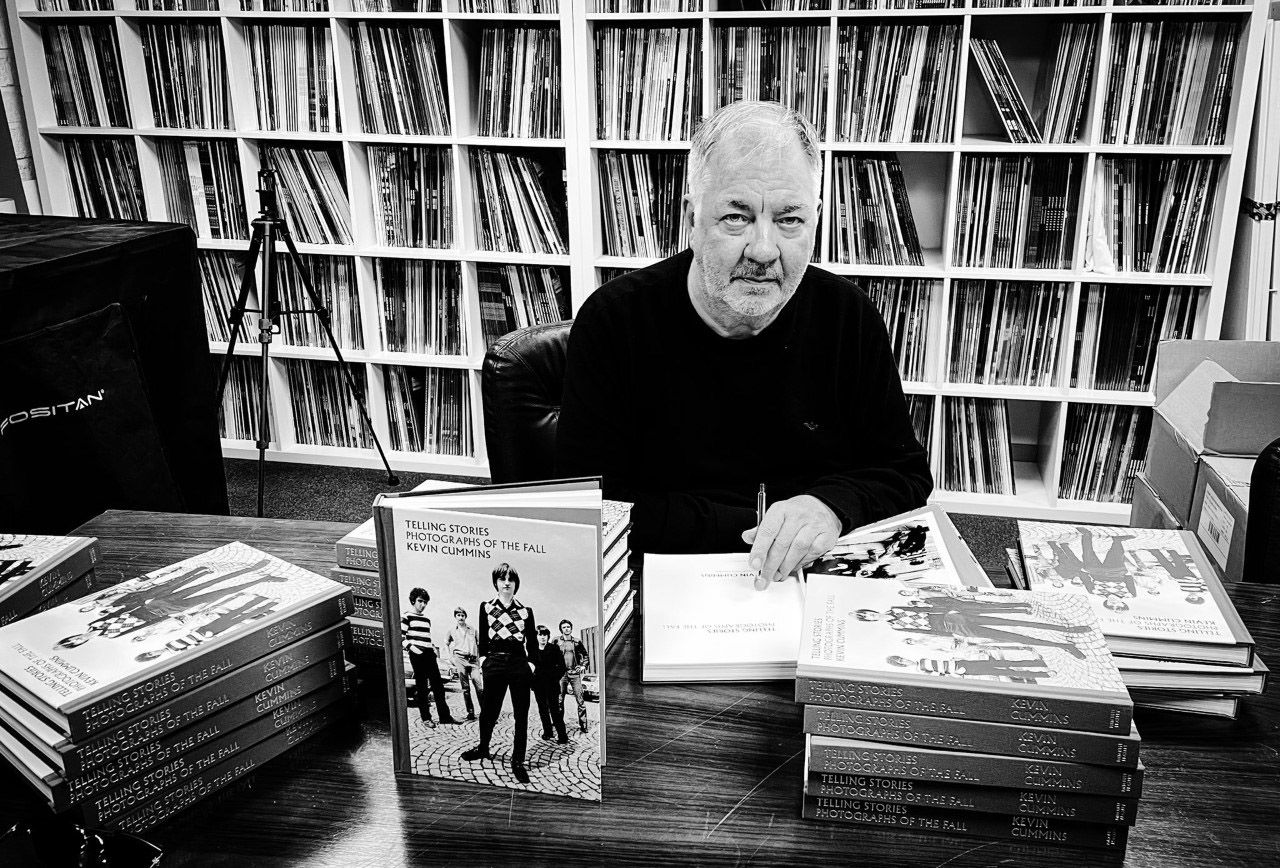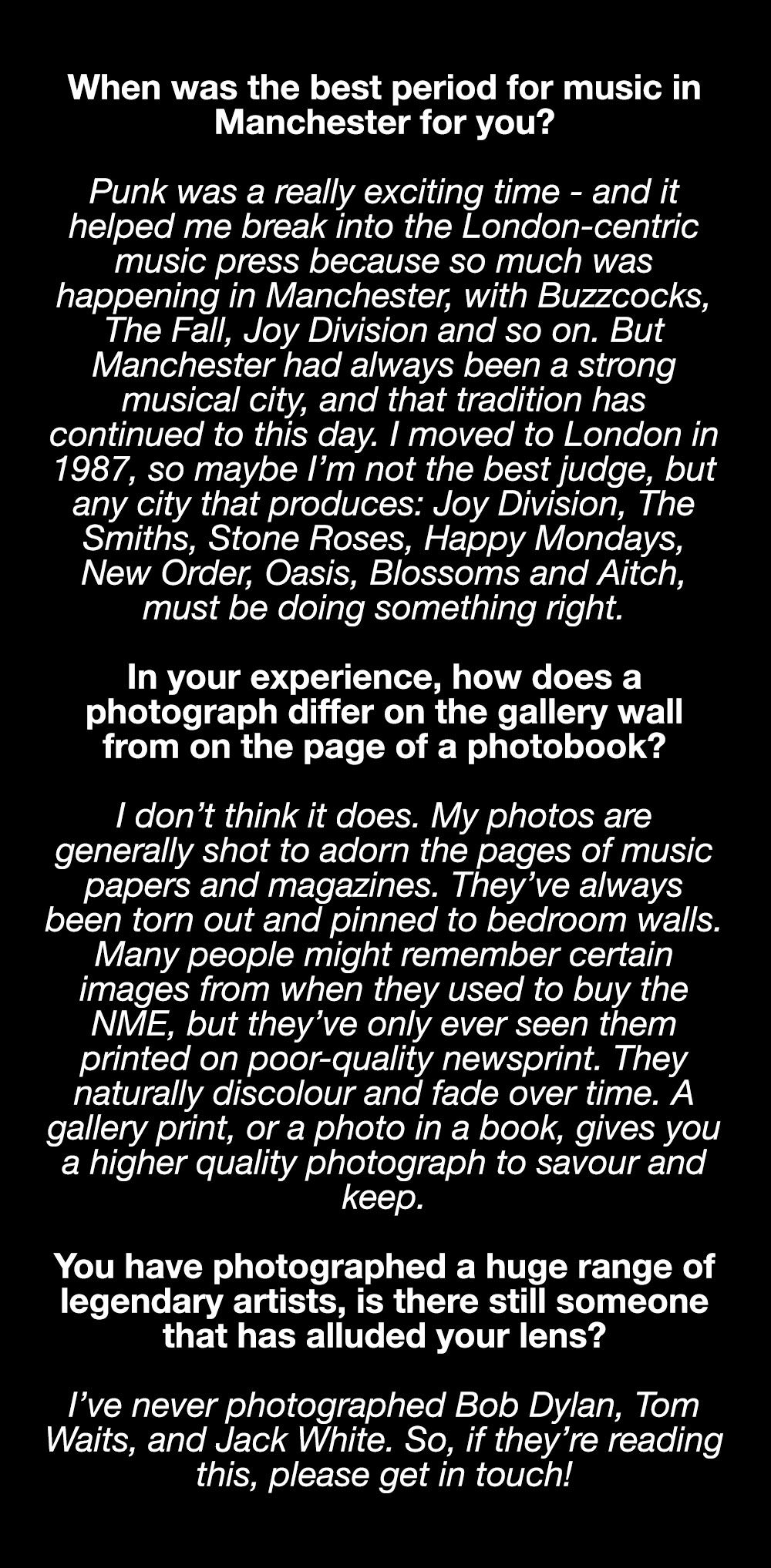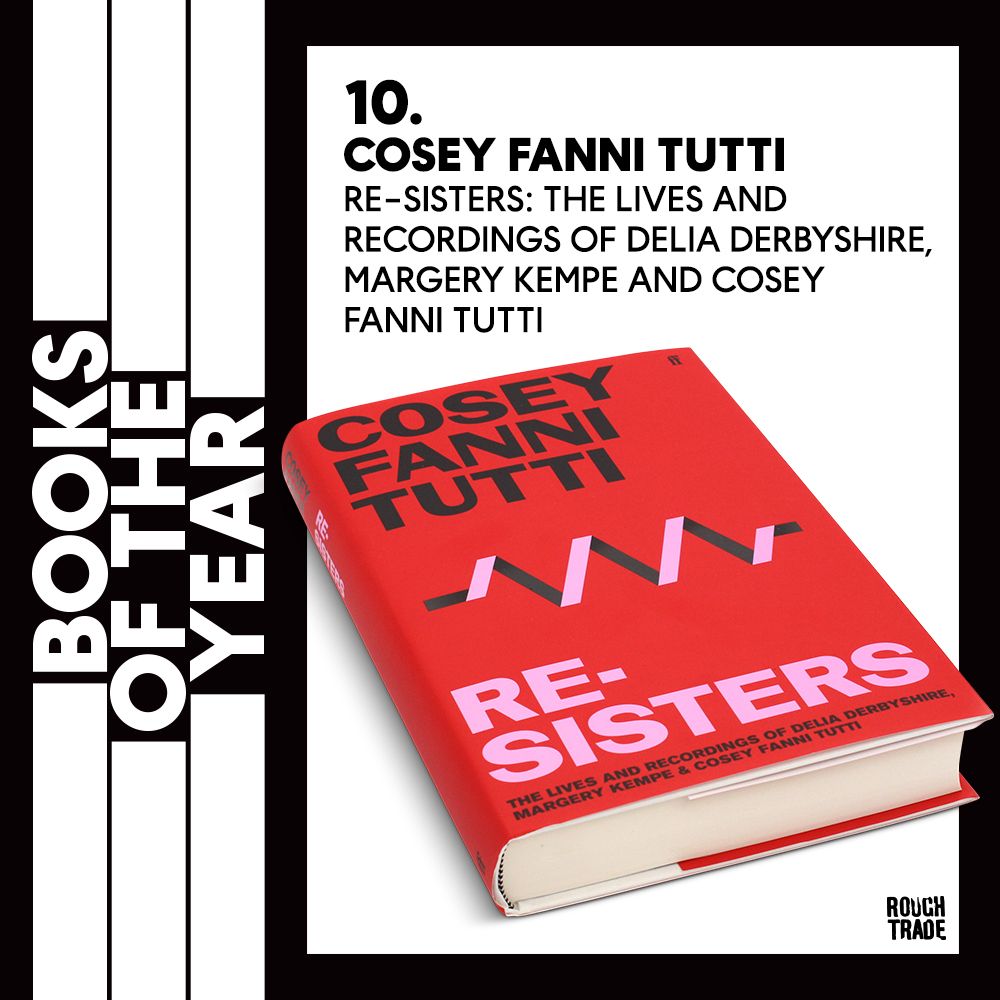 Signed copies.
Delia Derbyshire is best known for arranging the original Dr. Who theme music, only receiving the proper credit and recognition she deserved for it 50 years later. Throbbing Gristle extraordinary Cosey Fanni Tutti now gives her legacy its warranted limelight, sharing her inspiring works and the impact they have had on Tutti's on personal artistic vision.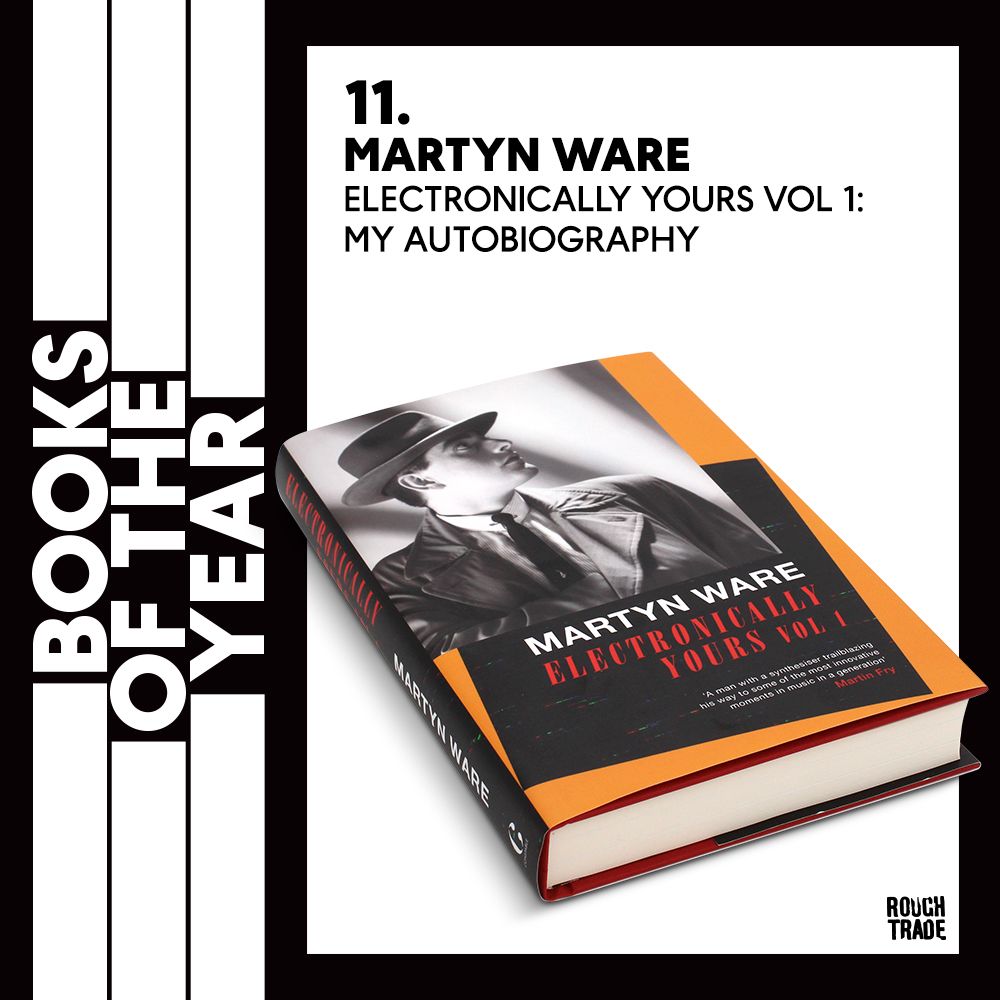 Signed bookplates.
A warmly told pageturner, Martyn Ware digresses on his role in pioneering 80s bands The Human League and Heaven 17.  Eye-opening whilst down to earth Ware's story is an authentic Sheffield story, sharing his passion for socialist politics alongside the fearless creative journies taken at the forefront of the 'Synth Britannia' era.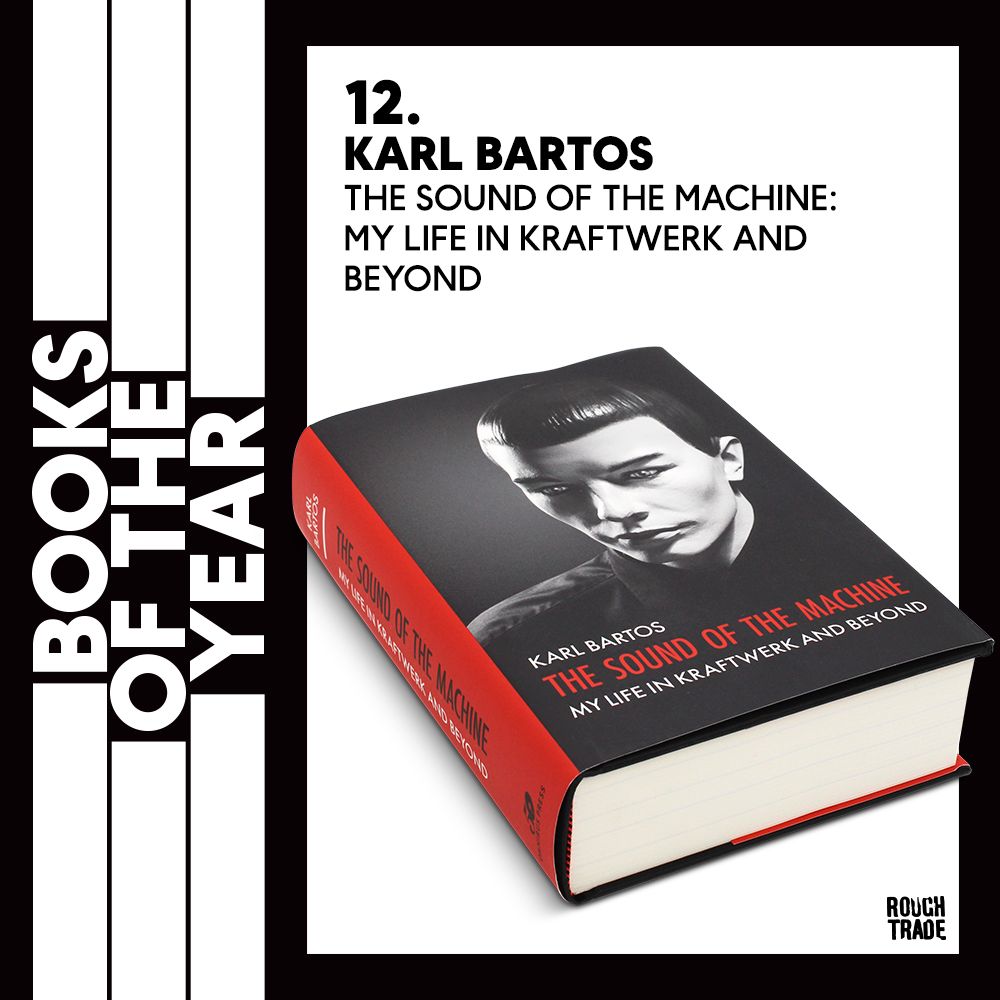 Signed bookplates.
A distinguished autobiography recalling the heyday of the internationally celebrated electronic pioneers. An insight into their first influences, their conflicting relationship with technology and Bartos' hopes and fears for today's musical culture. With vivid recollections of the recording days, this is the closest experience of stepping into the studio to watch these masters at work, and one which we have reveled in taking.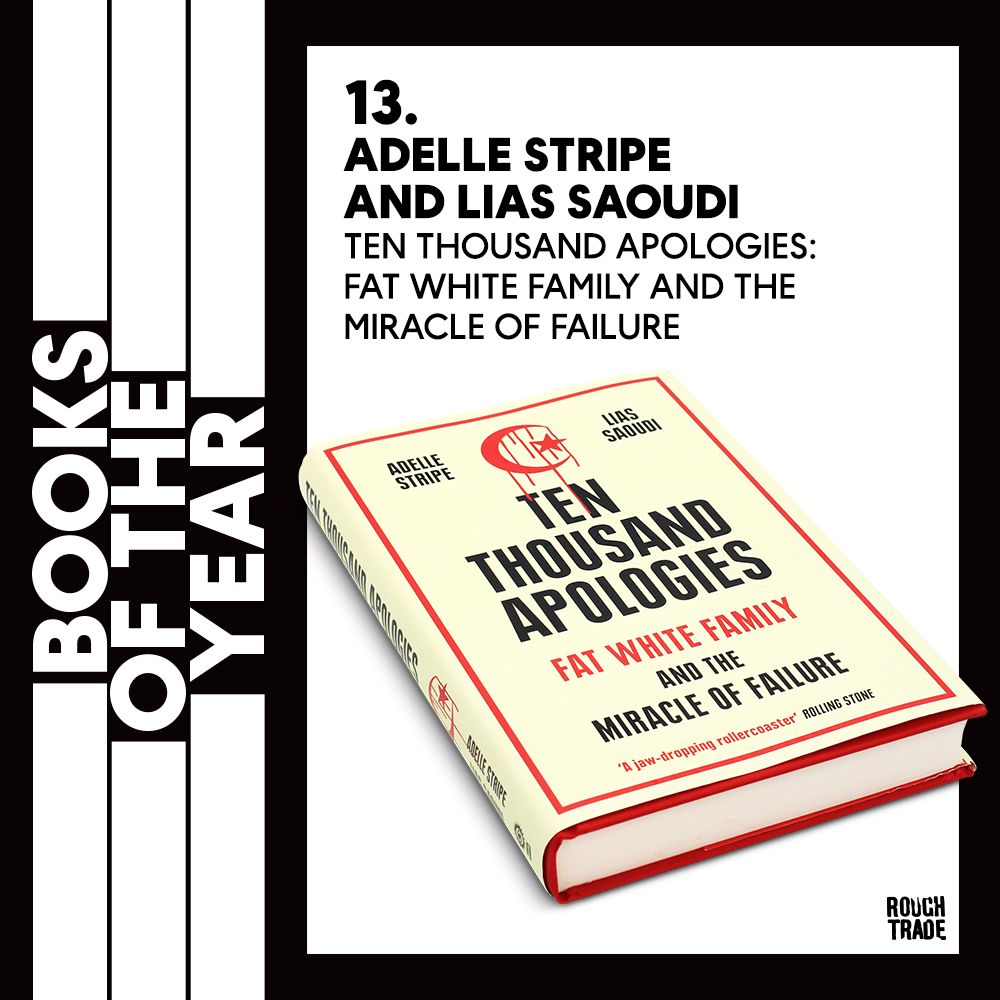 Very limited signed copies.
Co-written with lucidity and humour by singer Lias Saoudi and acclaimed author Adelle Stripe, Ten Thousand Apologies is the definitive account of Fat White Family's sordid affairs.  A very literary novel, Lias Saoudi tells Adelle Stripe about the time he met Mark E. Smith, his childhood moving around, and the band's course to success. In classic Fat White style, this story is ashamedly honest, sweating dysfunction, debauchery and chaos.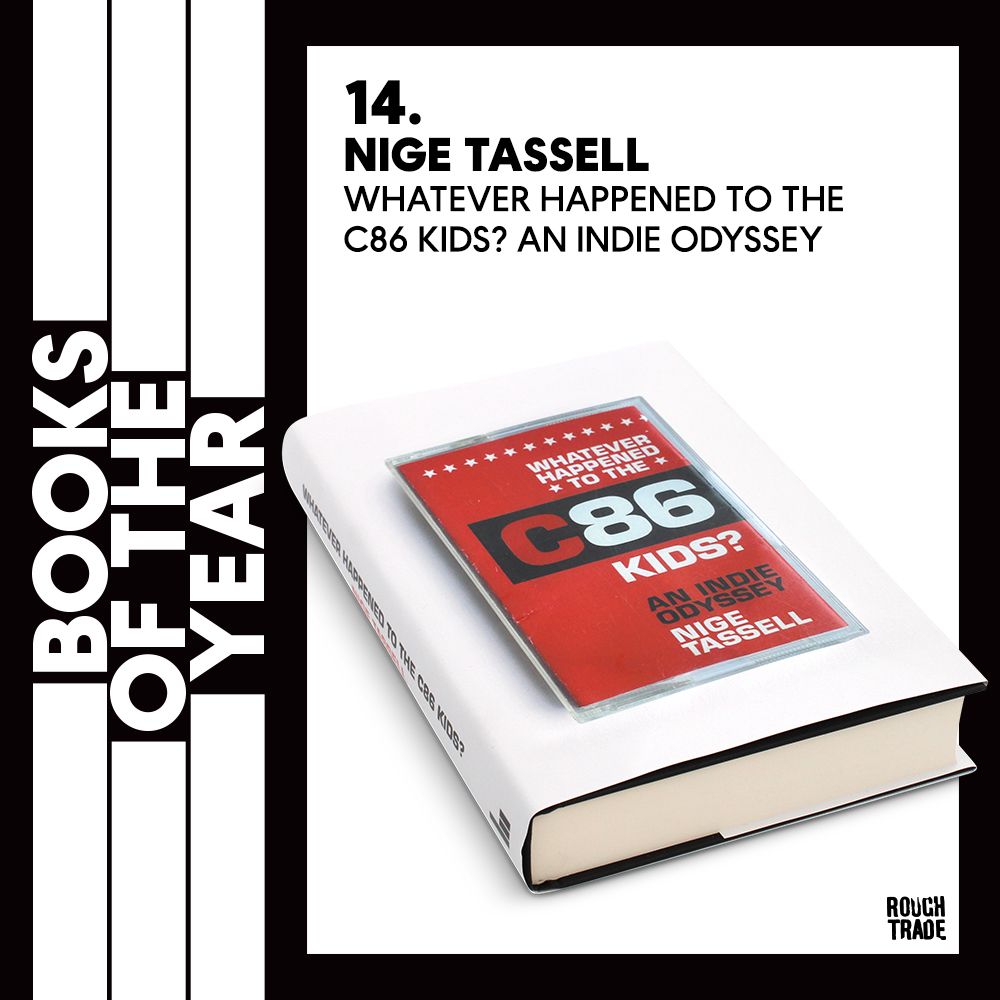 Signed copies.

More a pursuit and mission story than the standard biography, journalist Nigel Tassell takes a trip down memory lane to NME's C86 tape compilation. With the influential 1986 tape introducing 22 independently signed guitar bands, amongst of whom were Primal Scream, The Wedding Present, Half Man Half Biscuit, Tassel examines where the class of C86 are now, sharing the stories of success and those who slipped of the radar. A beautifully researched book transporting you back to the youthful dreamers who birthed the ethos and sound of indie.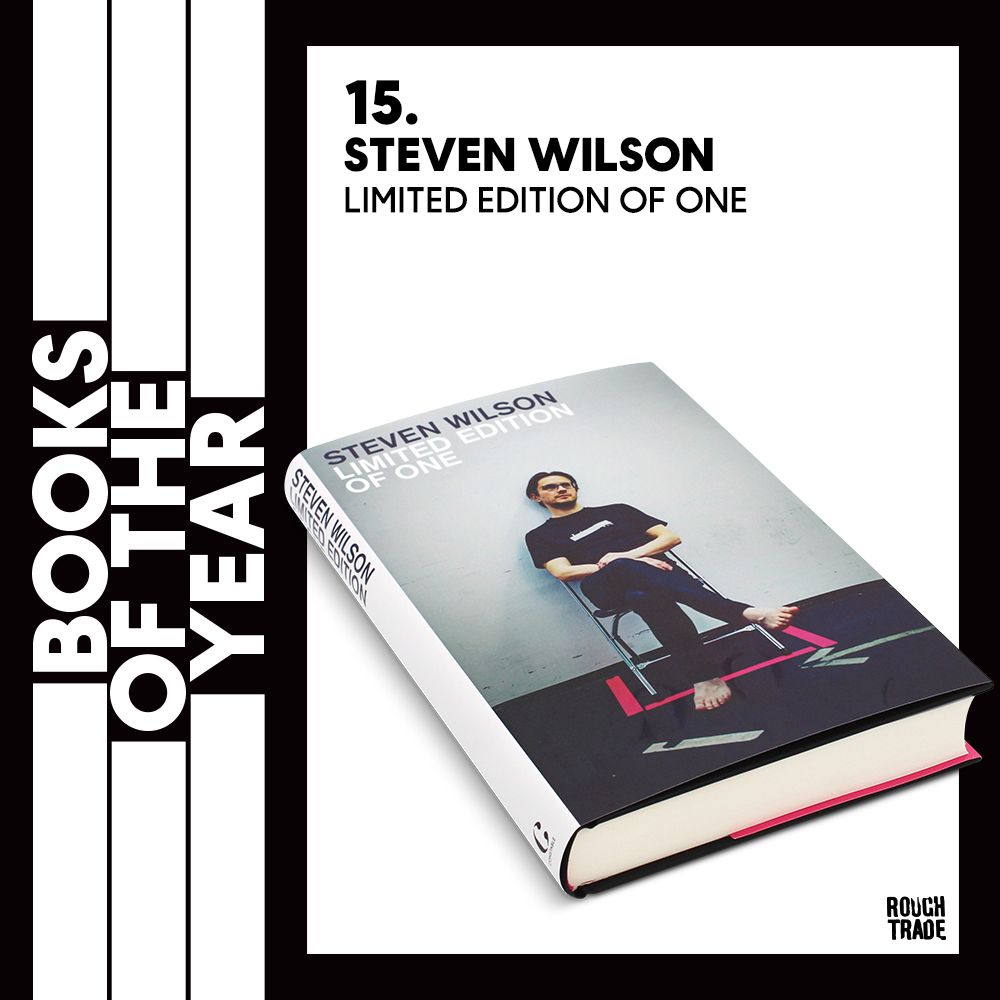 Signed bookplates.
The Porcupine Tree frontman reflects on his formative years with a scrapbook-style approach. A collection of conversations thought pieces and lists, Wilson collates his loose threads to present the journey of his unconventional route to stardom. Spanning his 30-year career, his decision to disband at a high point of success, his views on music and more, this rare autobiography is a true treat for Porcupine Tree fans, with crucial snippets of the private life of 'the king of prog rock' himself.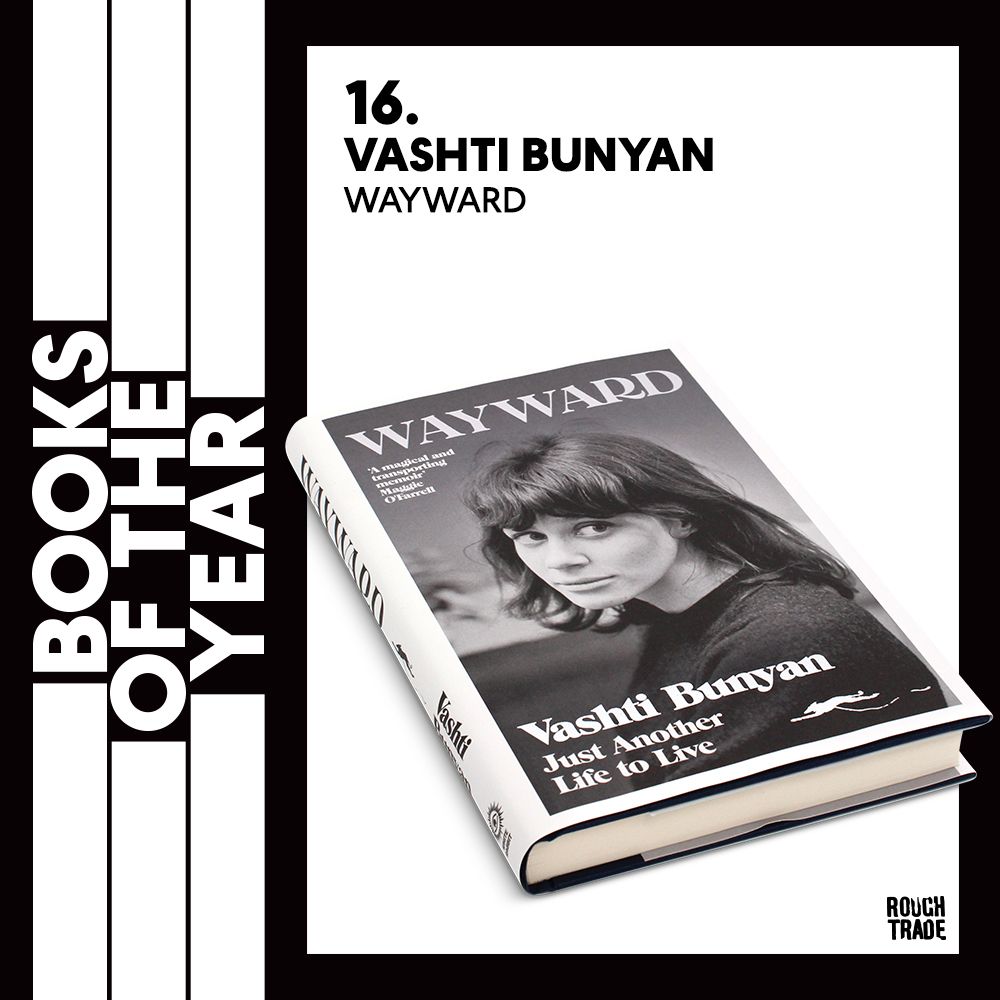 Signed copies.
The famed singer-songwriter shares her unique quest to become a musician, the brilliant backstory to the songwriting of her iconic 70's album Just Another Diamond Day. Bunyan recounts her journey away from London by horse and cart to the Scottish Islands, where she sought to discover her direction in the wonder of the world around her. A narrative as drifting and dreamy as Bunyan's music itself.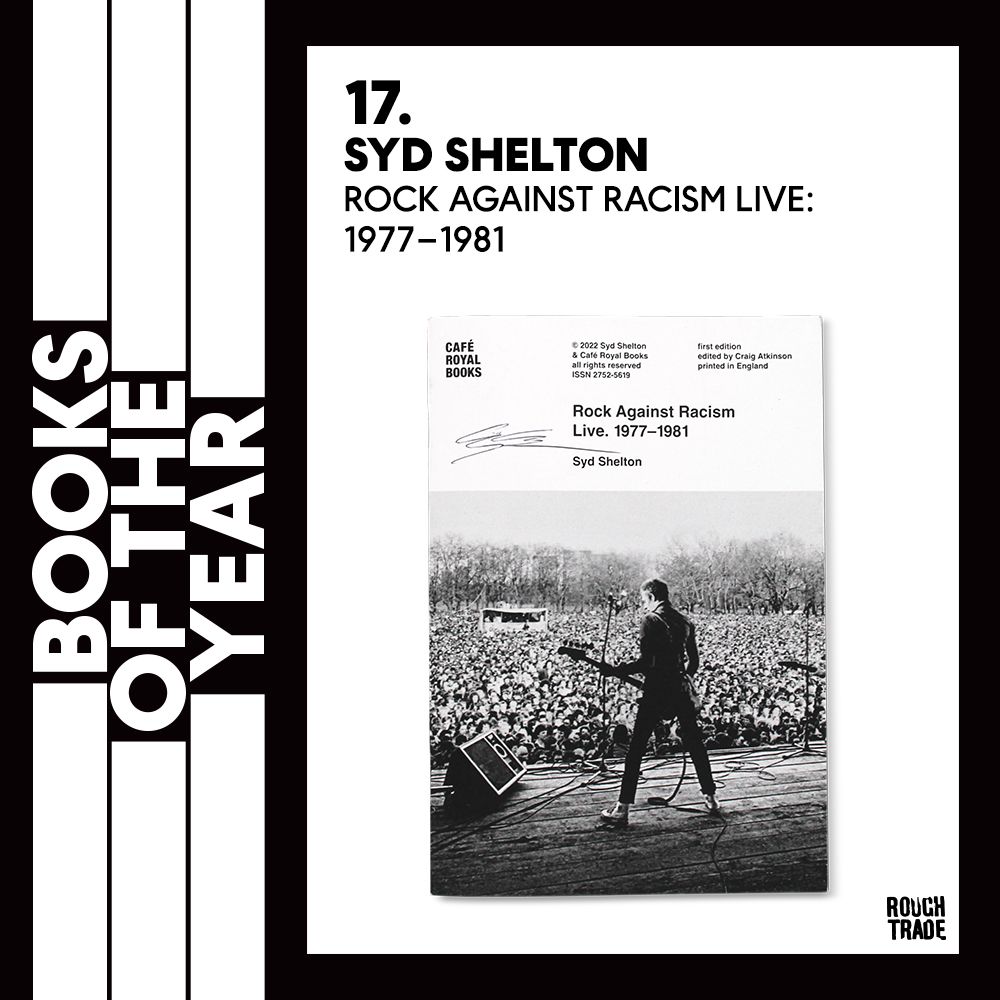 Signed copies.
Aiming to preserve and gather a style of unique documentary photography, Cafe Royal Books are the perfect home for Syd Shelton's Rock Against Racism collection. Spanning five carnivals and hundreds of gigs Shelton acts as a cinematic fly on the wall for the Rock Against Racism movement, with vivid photos and up-close portraits of the mish-mash of groups involved at the time. A stunning and explosive snapshot of the rebel chemistry of punk and reggae bands, and the British youth who absorbed this at the time.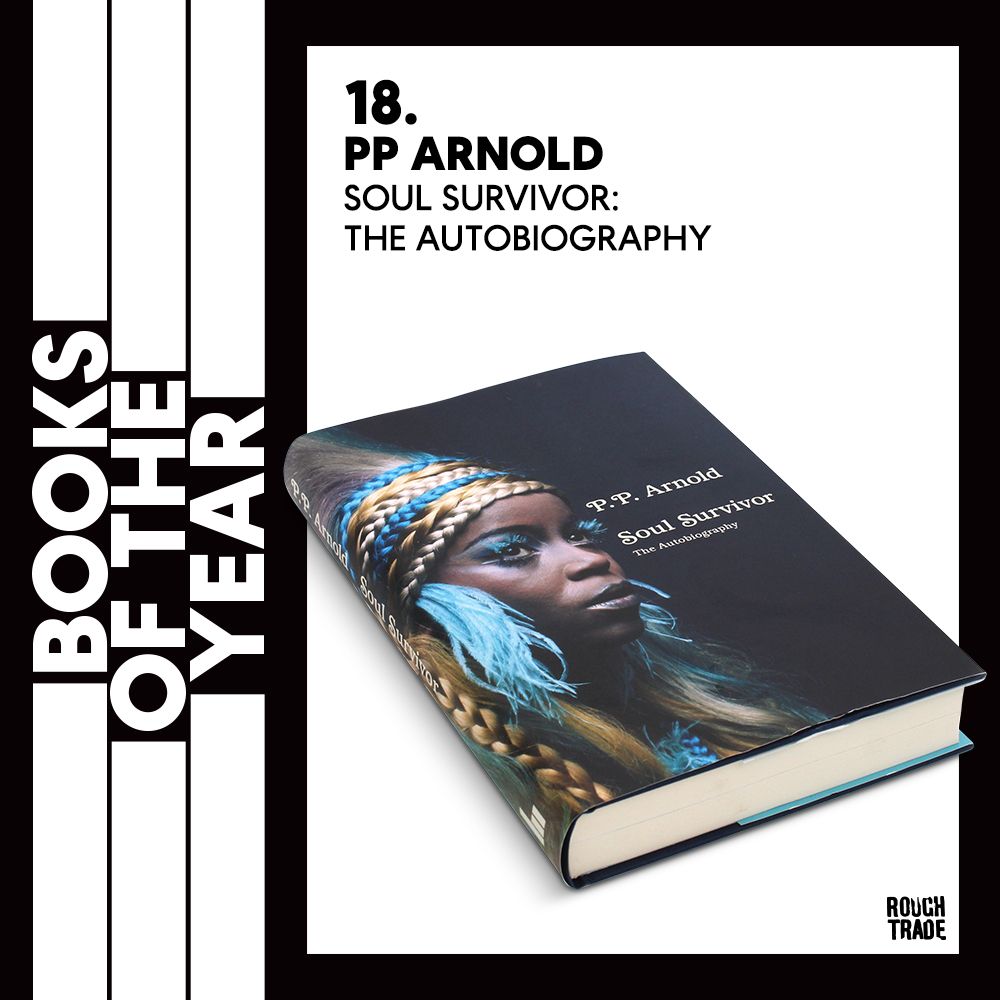 Signed copies.
A remarkable story of resilience, the renowned pop and soul star recounts both the successes and tragedies which have built her today. Taking it back to where it started, being catapulted to fame at a young age after joining the Ike & Tina Turner Revue, PP Arnold divulges her relationship with Mick Jagger, integrating as a Black American woman in London and the devastating abuse and loss she suffered throughout young relationships and motherhood. Taking a triumphant tone through tragedy, Arnold's powerful memoir is an inspiring read all music fans should get behind.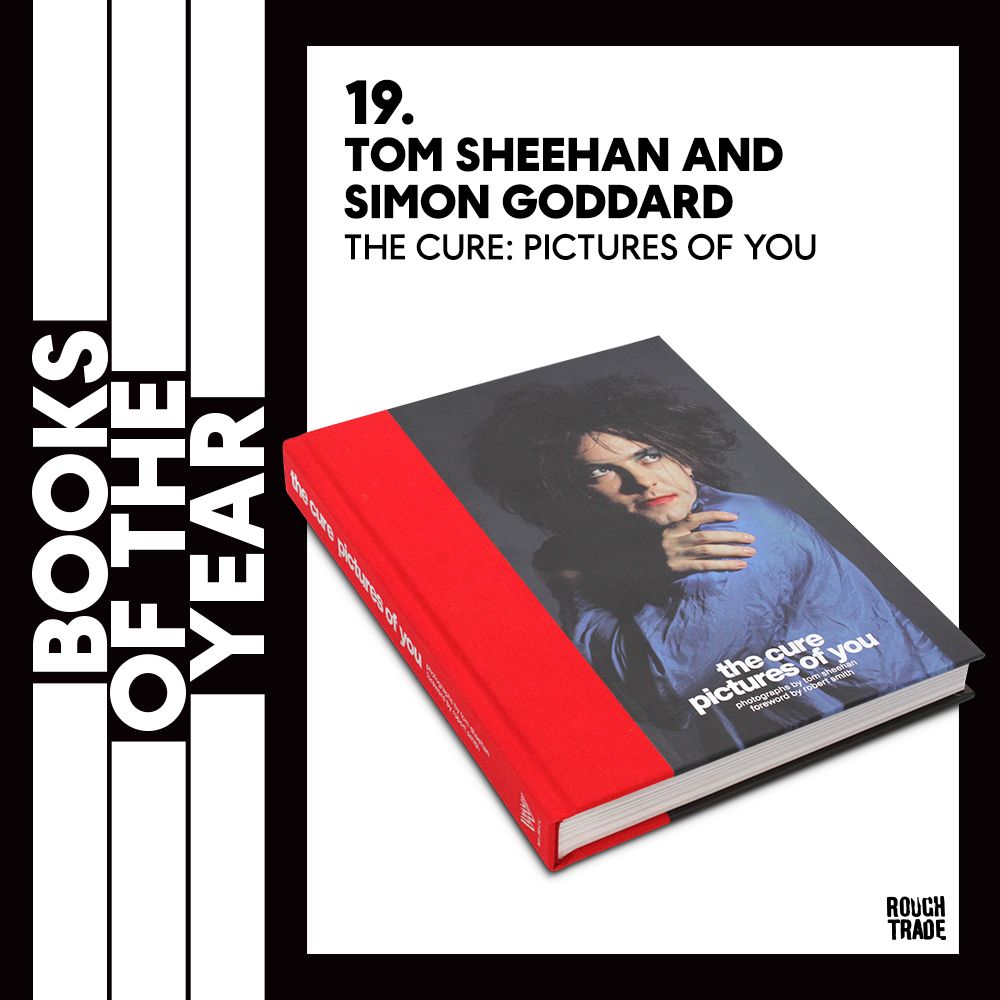 Signed copies and a Rough Trade exclusive postcard.
'I've been looking so long at these pictures of you That I almost believe that they're real'
Capturing the band's journey from cult heroes to global rock stars, Tom Sheehan's photography book is a breathtaking visual chronicle, featuring studio sessions, the highlights of touring, live shows, and never seen before photos. Including essays by acclaimed author Simon Goddard and a foreword by Robert Smith, this book is indispensable to any The Cure fans, a definitive collection spanning the most crucial three decades of their storied career yet.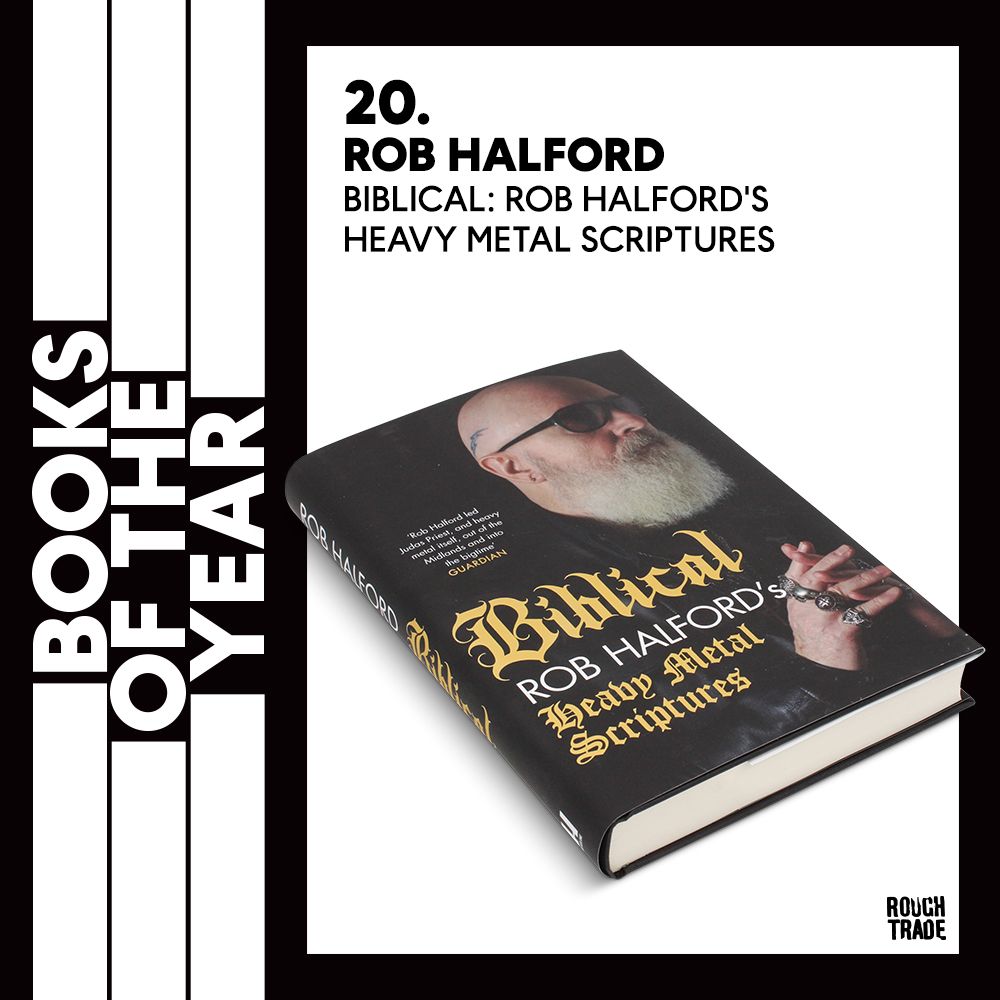 Rough Trade Exclusive signed copy and postcards.
The renowned vocalist of Judas Priest delivers a bible of heavy rock and heavy metal in his enlightening one-of-a-kind voice. A frank and open invitation into Halfords most profound opinions, anecdotes and reflections regarding every element of the rock and roll work and lifestyle from tours to tattoos, riffs to riders, and drugs to devil horns.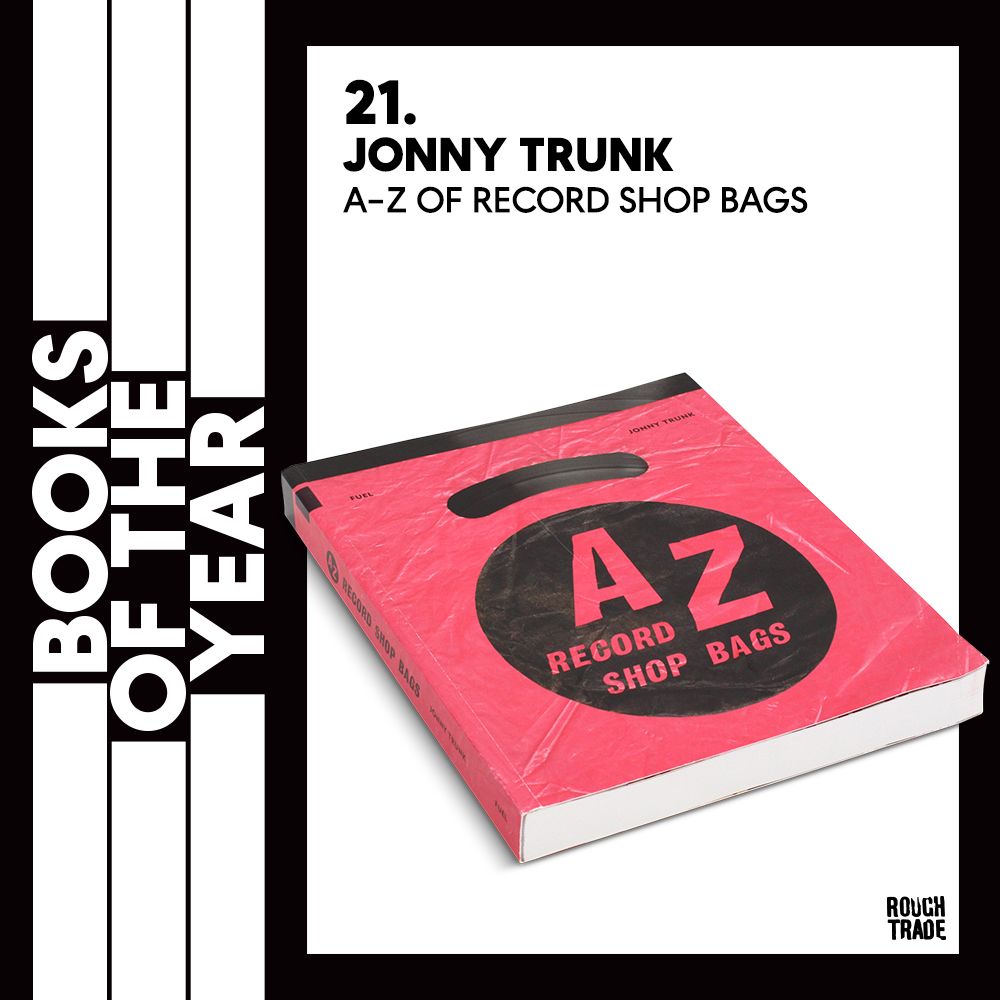 Signed books featuring two exclusive postcards.
Steeped in nostalgia, Jonny Trunk takes us on a graphic and historic ride of the UK's record stores (from the 1950s onwards) via their paper and plastic shop bags. With each bag comes a story, from infamous store owners, musicians, vinyl entrepreneurs and more. An amazing collection of overlooked stories from behind the scenes of the music industry and a beautiful homage to the history, culture, and visual language of record collecting. Essential.