The most influential, seminal and timeless releases, transforming the boundaries of genre, paving the way for artists to come.
Rough Trade Essential. The title awarded to a core selection of diverse and brilliant albums that every record collection should be proud to house.
You spoke and we listened...
Following fantastic feedback from our customers and after careful consideration between our staff, we have refreshed our Rough Trade Essential range, inducting 50 additional titles from both heritage and contemporary artists including Taylor Swift, The Verve, MF DOOM, Alvvays, ESG, The Sugarcubes, Fugazi and many more.
You can explore our extensive Rough Trade Essential album range in store and in full online.
Check out our #VinylChallenge Rough Trade Essential Edition.
Take a deeper dive into the most influential work of some of music's greatest voices, as guided by our wonderful staff...
---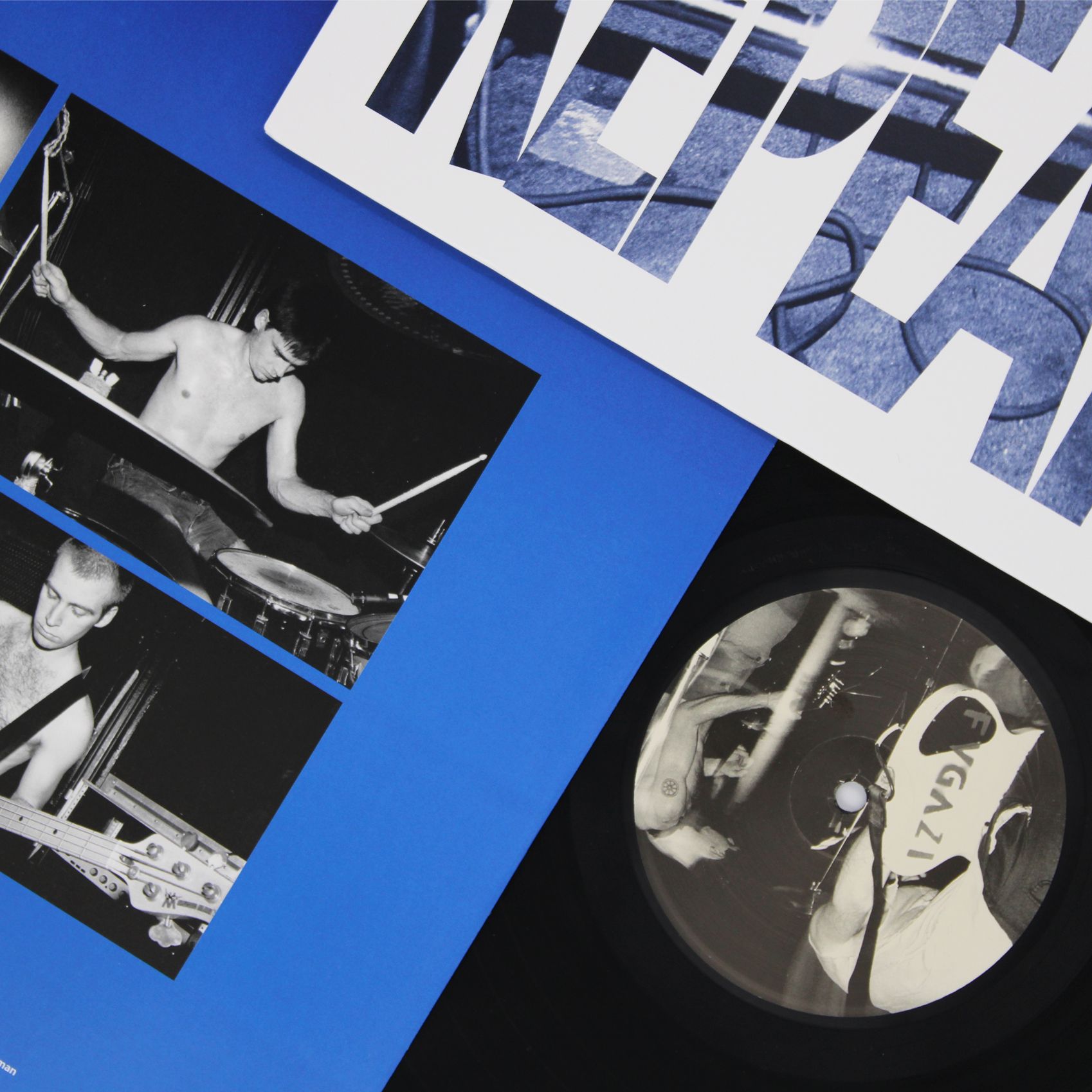 Washington D.C.'s finest swept away everyone in their path with their debut LP and pretty much changed what some people thought of punk and hardcore forever. Built on one of the finest rhythm sections ever (Brendan Canty and Joe Lally), Ian MacKaye and Gui Picciotto aka Fugazi deliver a double pronged attack of jagged guitars, angular melodies and THAT vocal attack! Completely essential.
- Chris Summers, Rough Trade West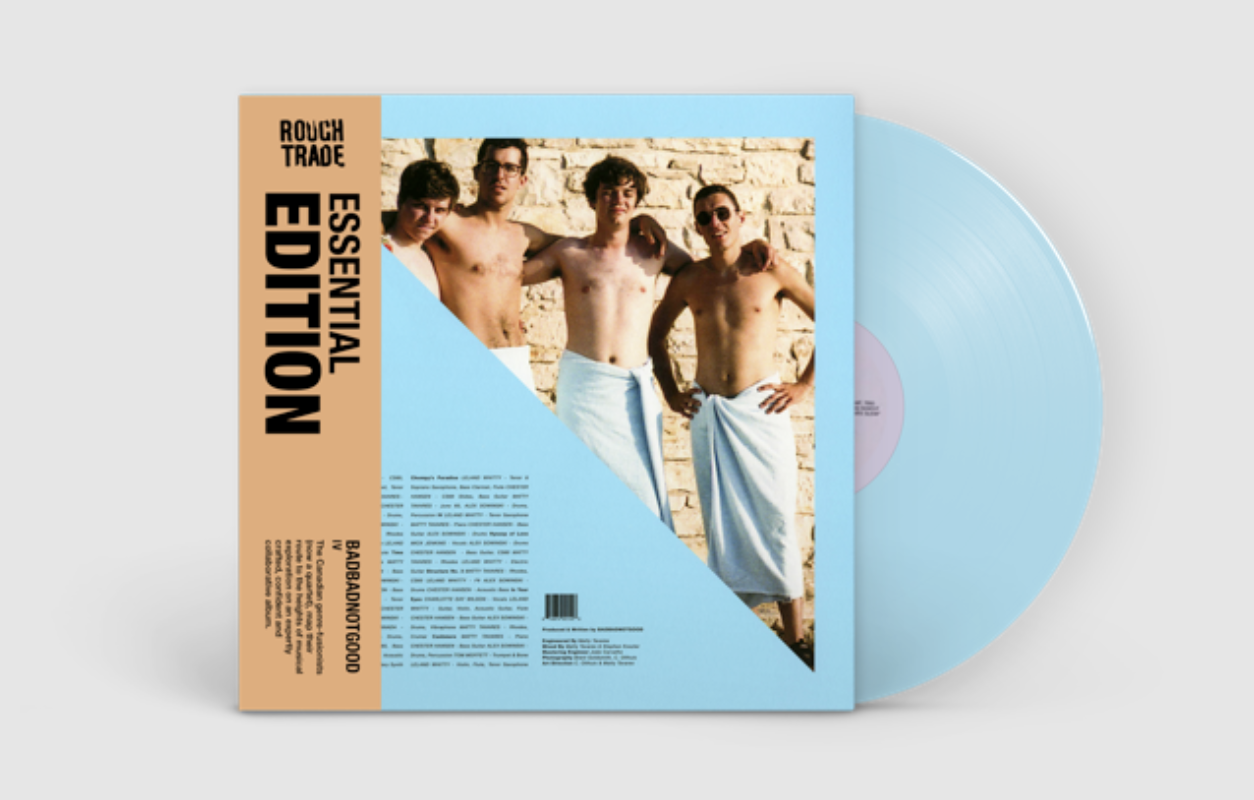 After putting the 'mental' in 'instrumental', Canadian jazz/hip-hop quartet Badbadnotgood set their phasers to 'funk' with their fourth full-length LP. Featuring more collaborations than a Gorillaz EP and twice as much soul, this is the sound of pure musical confidence. Fresh off the back of Sour Soul with Ghostface Killah, which blended 60s spy thriller soundtrack, modern hip hop and their freeform jazz sensibilities, the boys recruited saxophonist and frequent collaborator Leland Whitty as a full-time member and got to work. Singles such as In Your Eyes and Time Moves Slow are simultaneously attention-grabbing and relaxed- combining classic soul and modern production styles into something altogether fresh, warm and somehow familiar. This album is a must-have for the budding jazz enthusiast, the oldhead soul fanatic or even your cooler-than-thou cousin who enjoys a beer in the sun and a lounge on the beach. These guys have been up-and-coming for what feels like a lifetime, and with IV, they made it very clear why. Don't miss out see what all the fuss is about.
- Henry, Rough Trade East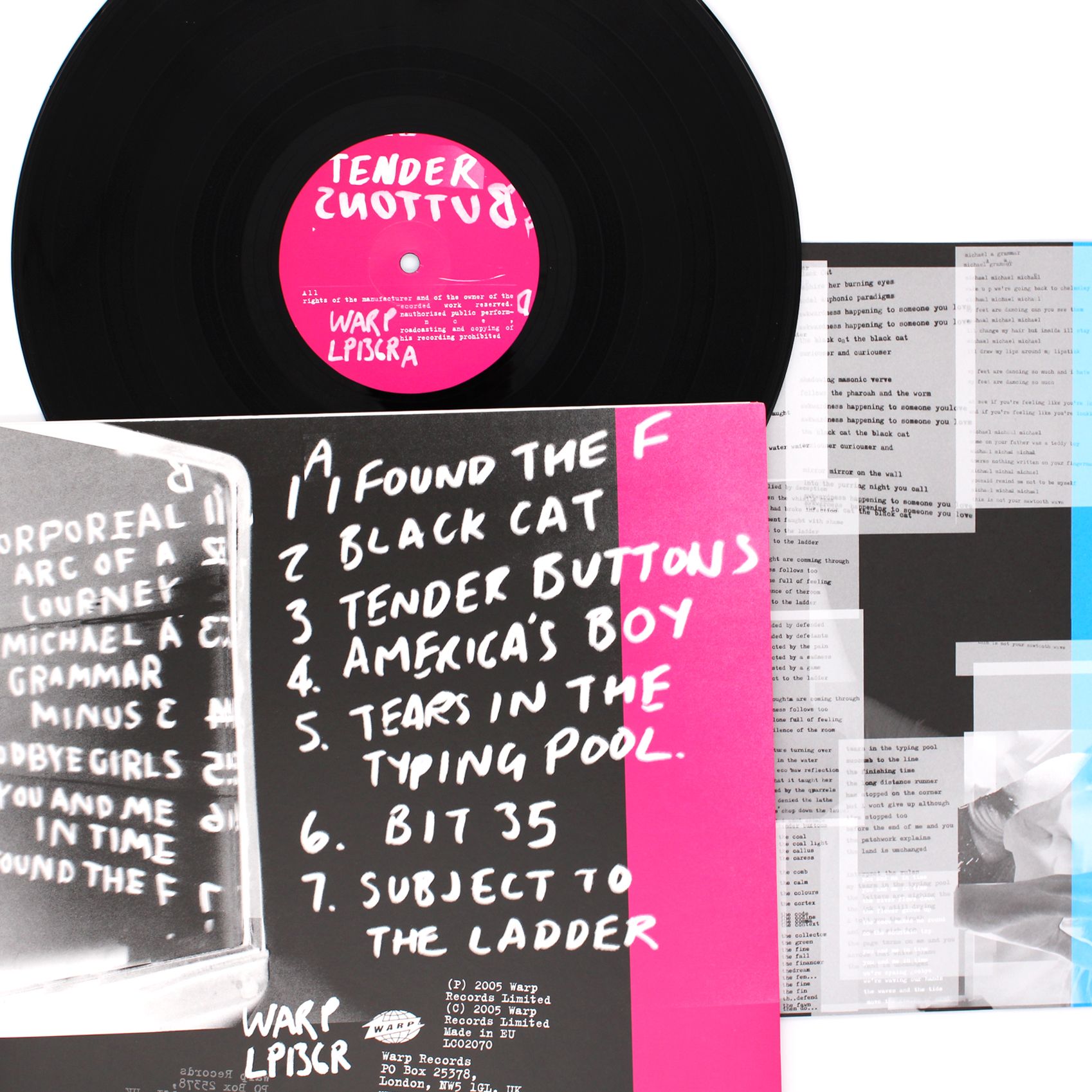 Birmingham birthed 2 of the best space pop bands you'll ever hear in the late 90's - one being Pram, and the other being Broadcast. Tender Buttons is Broadcast's best project. Working as a two-piece yielded the best results - culminating in a true encapsulation of what Broadcast and Trish Keenan were all about - discovery (check out Trish Keenan's Mind Bending Motorway Mix for proof). As a band who were seemingly always pushing their own envelope forwards, Tender Buttons feels like the perfect album to close out their main discography with - an experimental, fragile and gorgeous project that is truly close to my heart, and will soon be close to yours.
- Noah, Rough Trade Bristol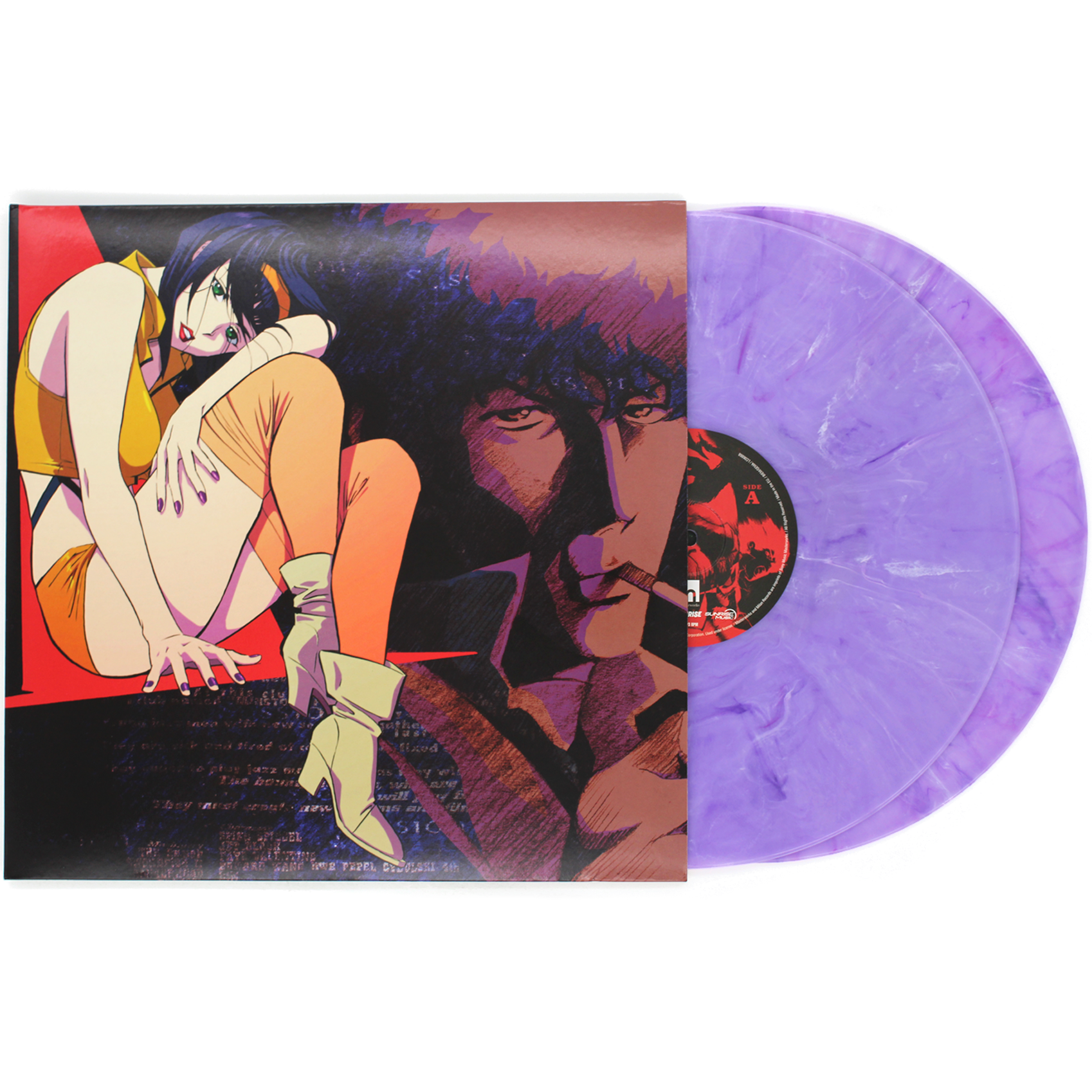 Featuring the distinctive jazz, rock, j-pop, bossa nova sounds of Japanese band Seatbelts, Cowboy Bebop, is an epic adventure with an eclectic blend of genres and scintillating brass music that makes you want to jive and dive. The suave jazz theme tune Tank is a album highlight and the emotional Steve Conte track Rain. The coolest anime soundtrack around.
- Georgia, Head Office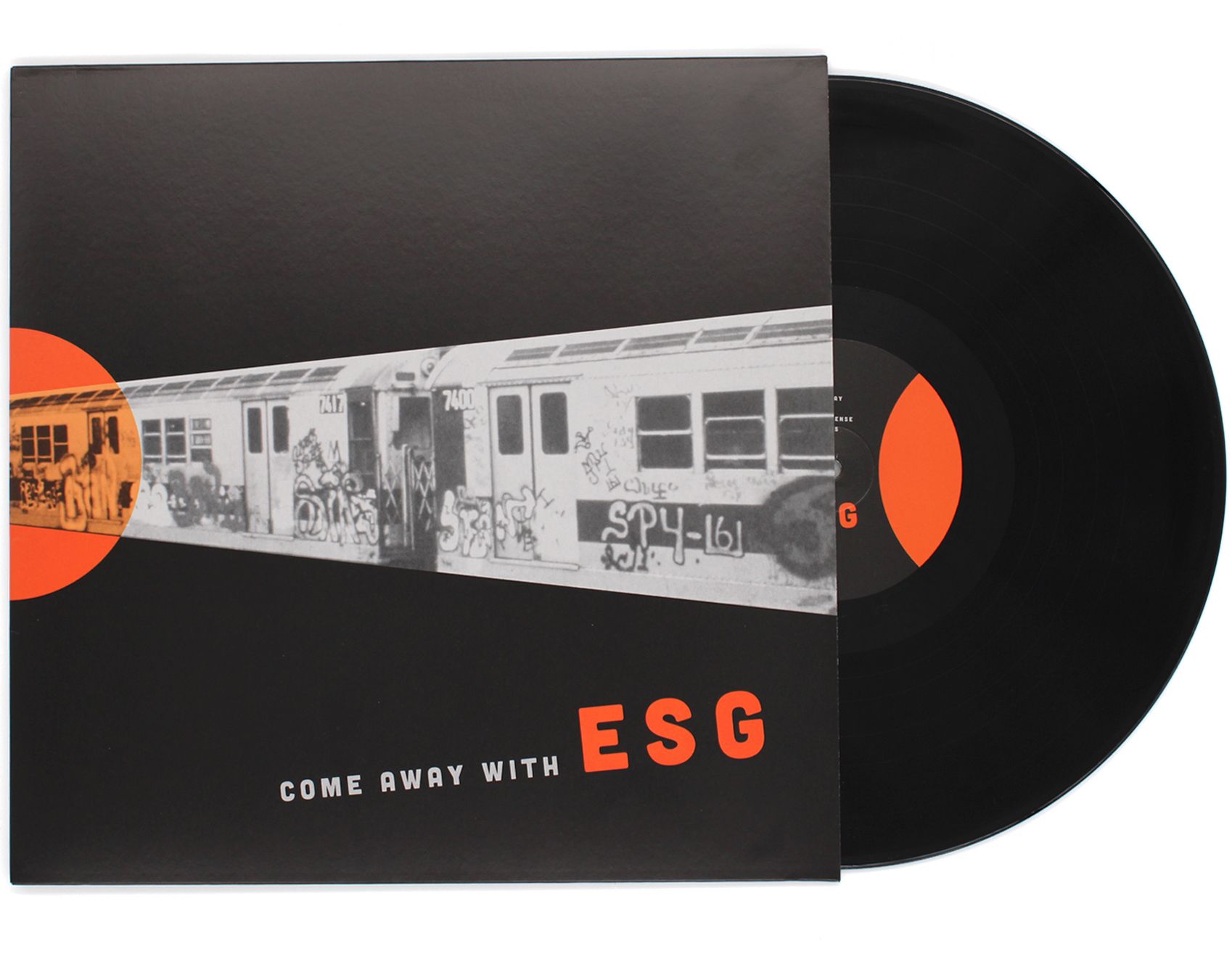 You know who it is as soon as you hear any of the basslines off of this 1983 powerhouse; an album of back-to-back foot moving tracks that would pave the way for funk to infiltrate the post-punk movement, resulting in a scene that produced the godfathers of house music. Those first few seconds of Moody will always be a highlight of any living room DJ set.
- Matt, Warehouse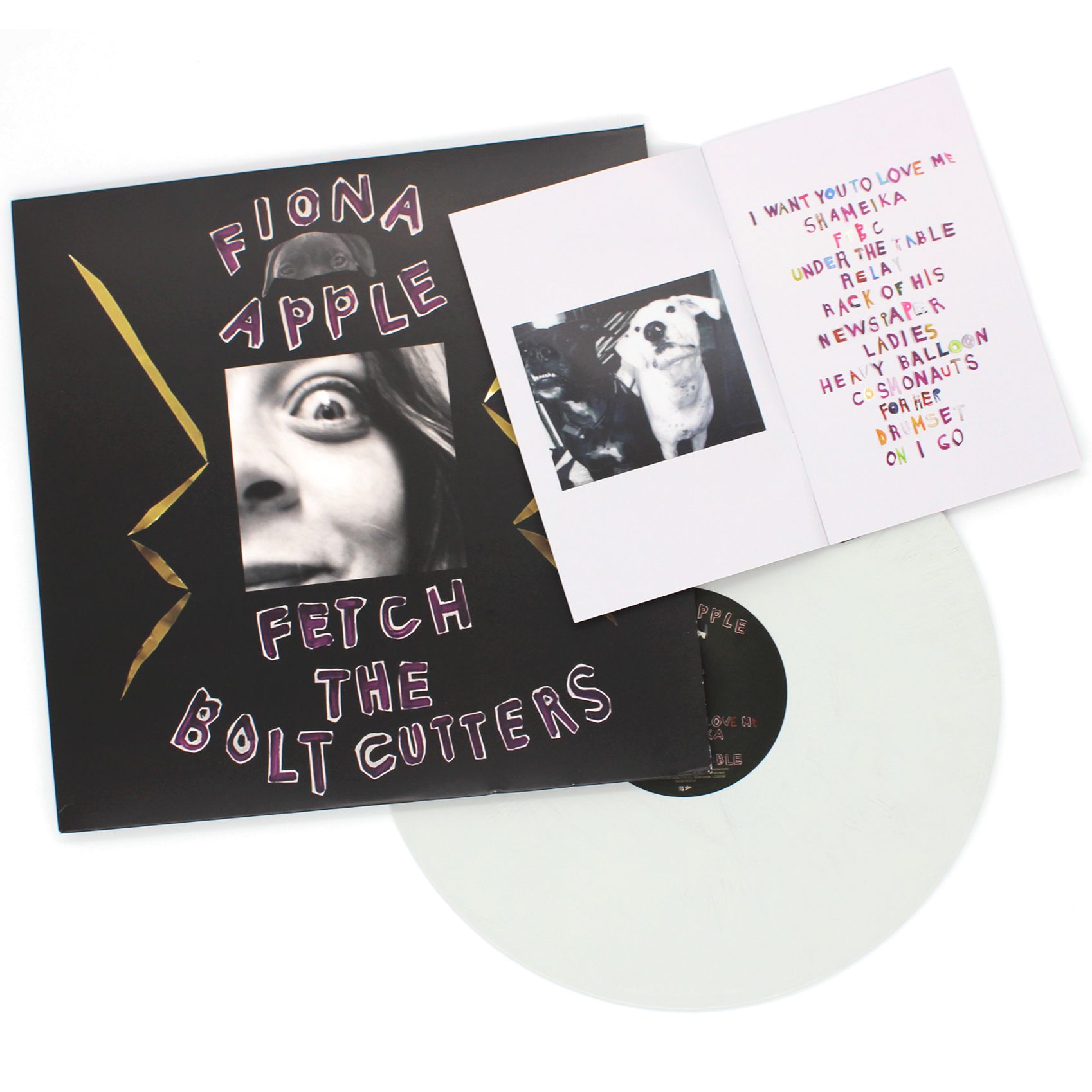 The fifth studio album from the queen of weird and wonderful came as a beam of hazy and crazy light in early 2020. These tracks sound as if they are being played to you in Apple's drawing room, on a beat up steinway. Unapologetic piano ballads build this record with enchanting stories and conversations. With original and extremely fun production, Fiona Apple doubles down on the eccentric on this Grammy awarding-winning album. Wonderful, clever, essential.
- Immy, Rough Trade Bristol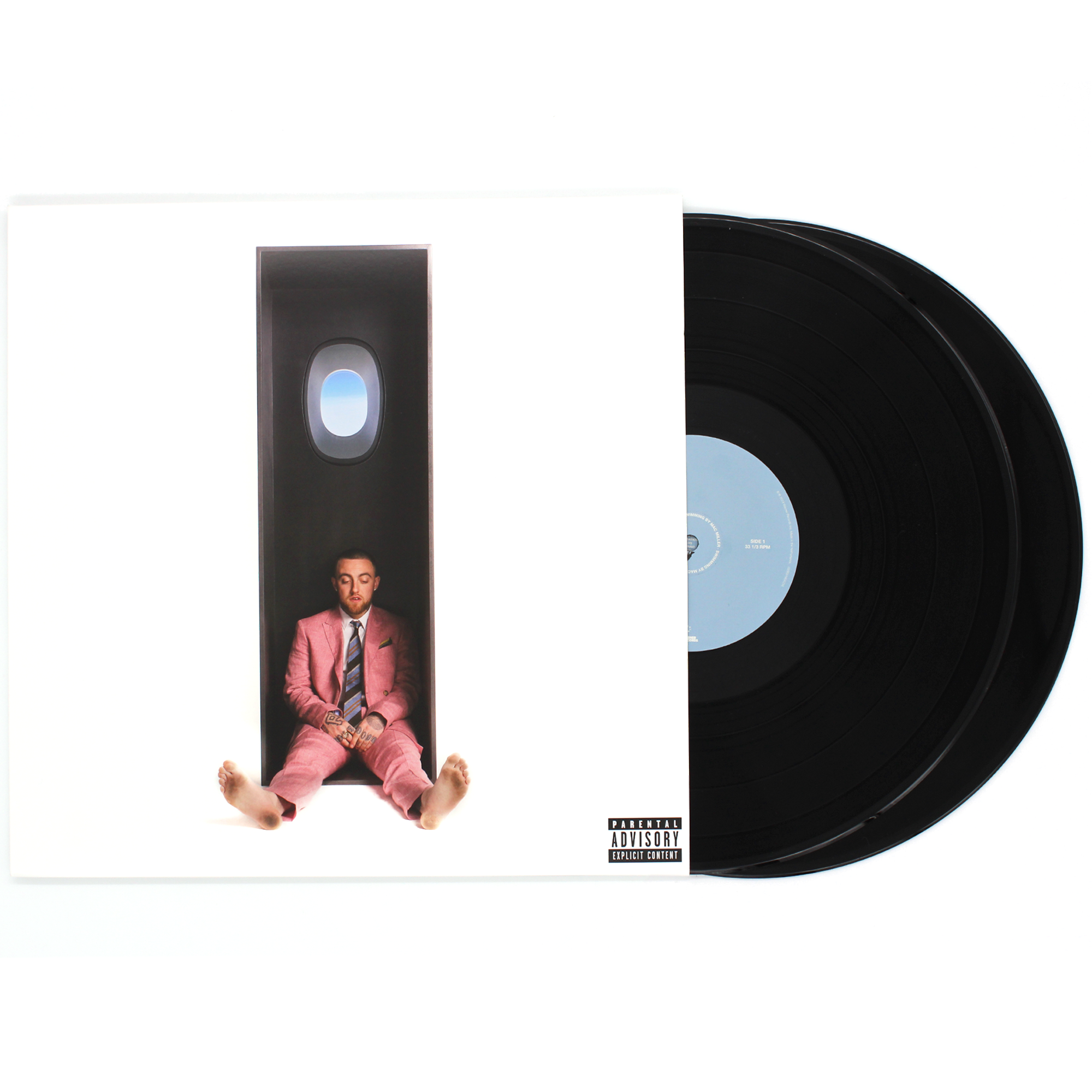 An honest and inspiring personal statement from the talented rapper who left the stage far too soon. Both buoyant funk (What's The Use?) and jazzy drum patterns, Mac is both lilting and gritty, raw and reflective, leaning further into his singing and melodies than in any previous work. Although the sad introspection of the album hits hard you can't help but fall in love with the personal nature of this album, as with Mac's truth comes optimism and ambition to always keep on creating: 'Now I'm in the clouds, come down when I run out of jet fuel / But I never run out of jet fuel'.
- Georgia, Head Office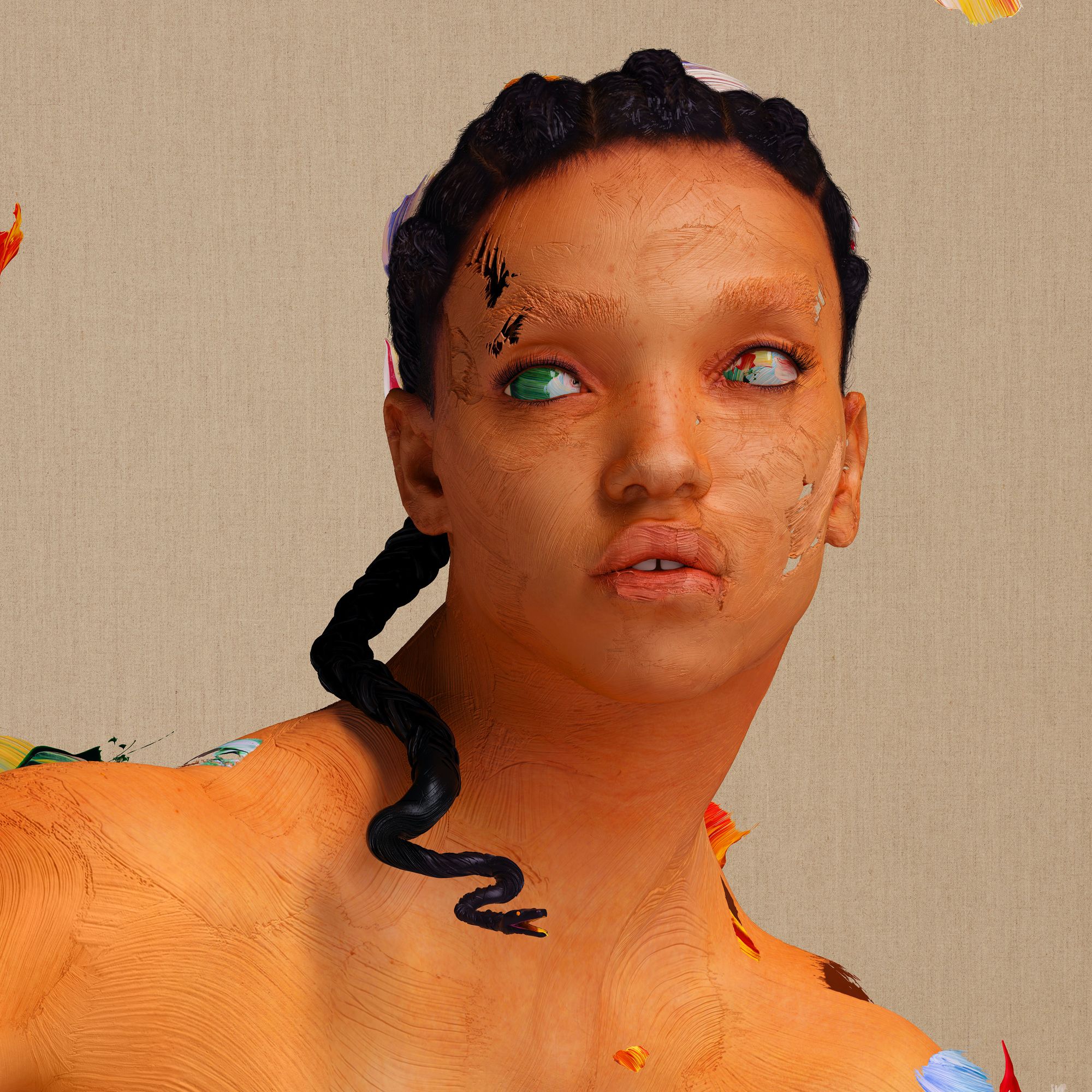 Twigs' cinematic sophomore is still her best album to date. Visceral and distinctive soprano vocals paired with club beats and operatic instrumentation, wonky avant-garde bangers equally as magnetic as unsettling. Magdalene demonstrates an artist who is about providing a whole damn production. Featuring major contributions from Nicolas Jaar alongside a host of other collaborators, Twigs creates a new artistic universe, making her innovative work of essential standard.
- Georgia, Head Office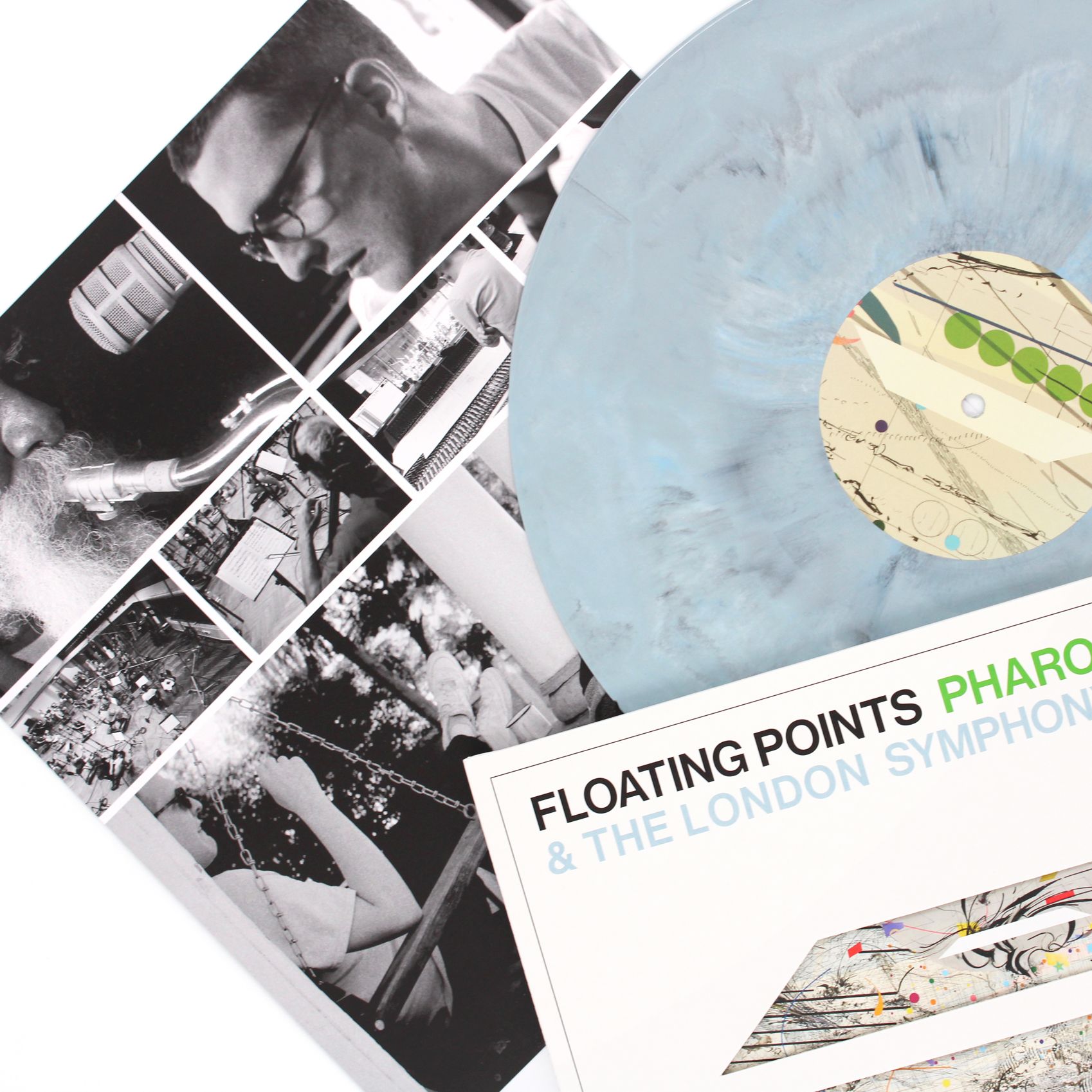 What I love most about this album is that it is essentially a musical dialogue between two titans from totally contrasting backgrounds. Pharaoh Sanders, a spiritual jazz great who hadn't released music in over ten years united with one of today's foremost electronic talents, Floating Points. At points the conversation sounds tentative and uncertain, which makes the moments of intensity and conviction even more forceful. Best listened to whole rather than divided into parts.

A Rough Trade Album of the Year in 2021.
- Will, Head Office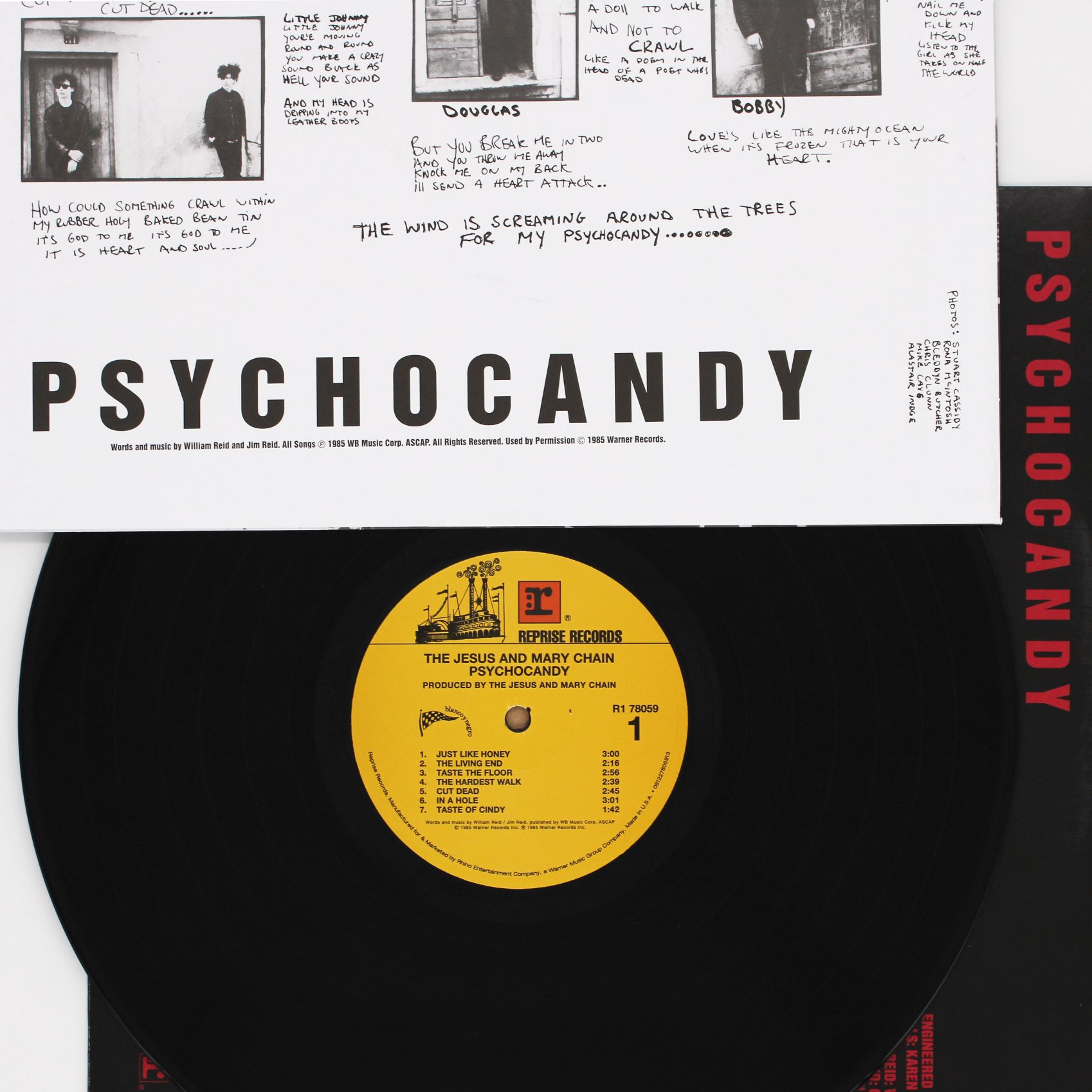 Released in 1985 and its style, melodic-pop-swagger and wanton noise are all influences still being very much felt in 2022. Psychocandy, TJAMC's debut album, following a stint on Alan Mcgee's Creation Records, is a beautiful, pure aural-assault from brothers Jim and William Reid, and a pre-Primal Scream, Bobby Gillespie. Mixing Phil Spector-esque pop, the Stooges/Velvets and 60's garage-fuzz into high-frequency, minimalist, sweet melody-drenched, beauty. Just like honey*.
- Phil, Head Office

*Read more about this track in our piece dedicated to the musical pillars of Y2K cinema.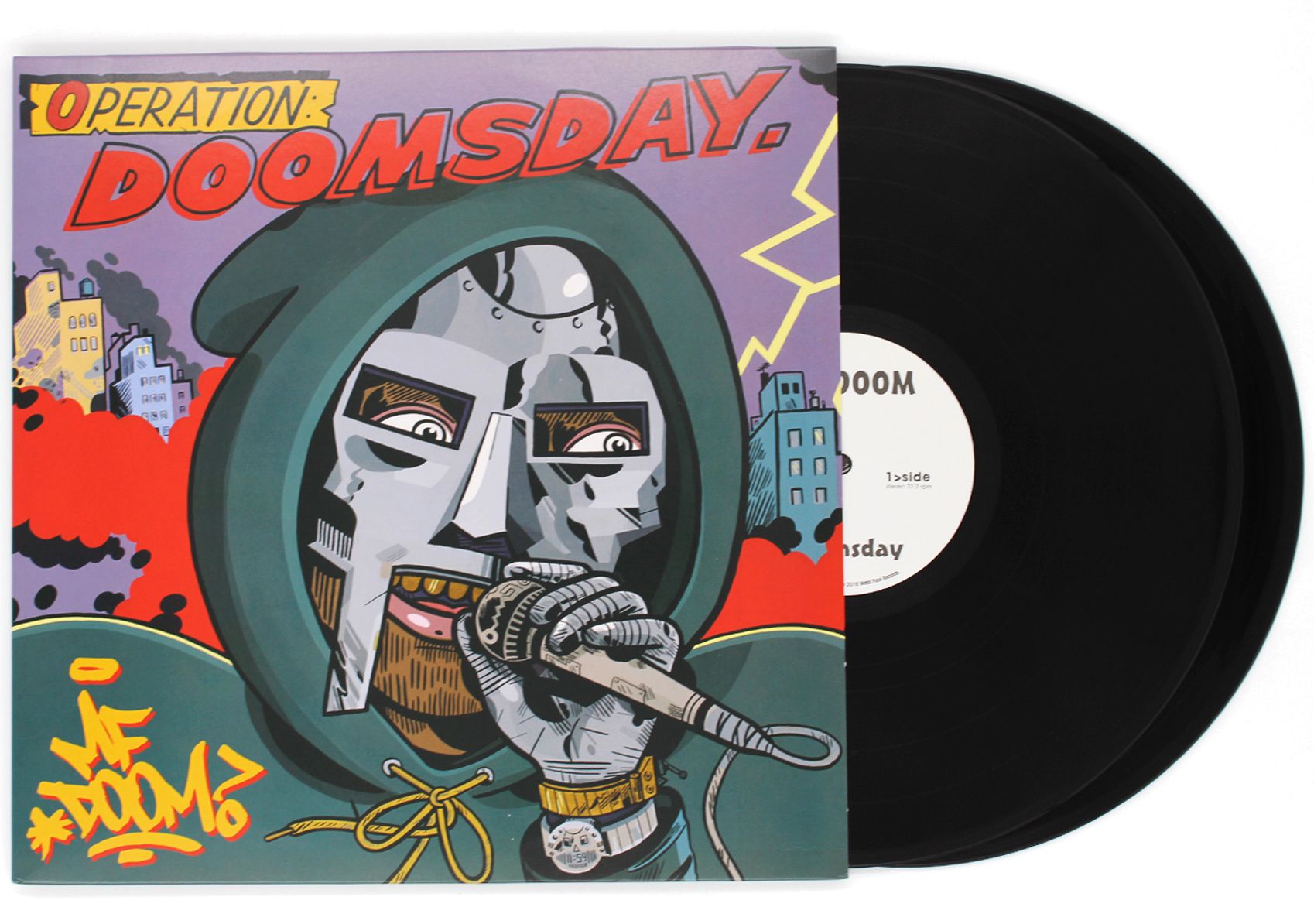 The man, the myth, the mask. Daniel Dumile aka MF DOOM aka your favourite rapper's favourite rapper appears for the first time as the masked villain MF DOOM. This record set the tone for what was to come from DOOM in the years to follow, full of lyrics and punchlines that will have you scratching and laughing your head off! Doom shows an ability to express himself comically while dealing with themes of loss stemming from the death of his brother Sub-Roc. Along with Mm..Food this is one of DOOM's most comical records. Samples come from such classics as Sade, The Beatles, Quincy Jones and more. Just remember, ALL CAPS when you spell the man's name!
- Frankie, Warehouse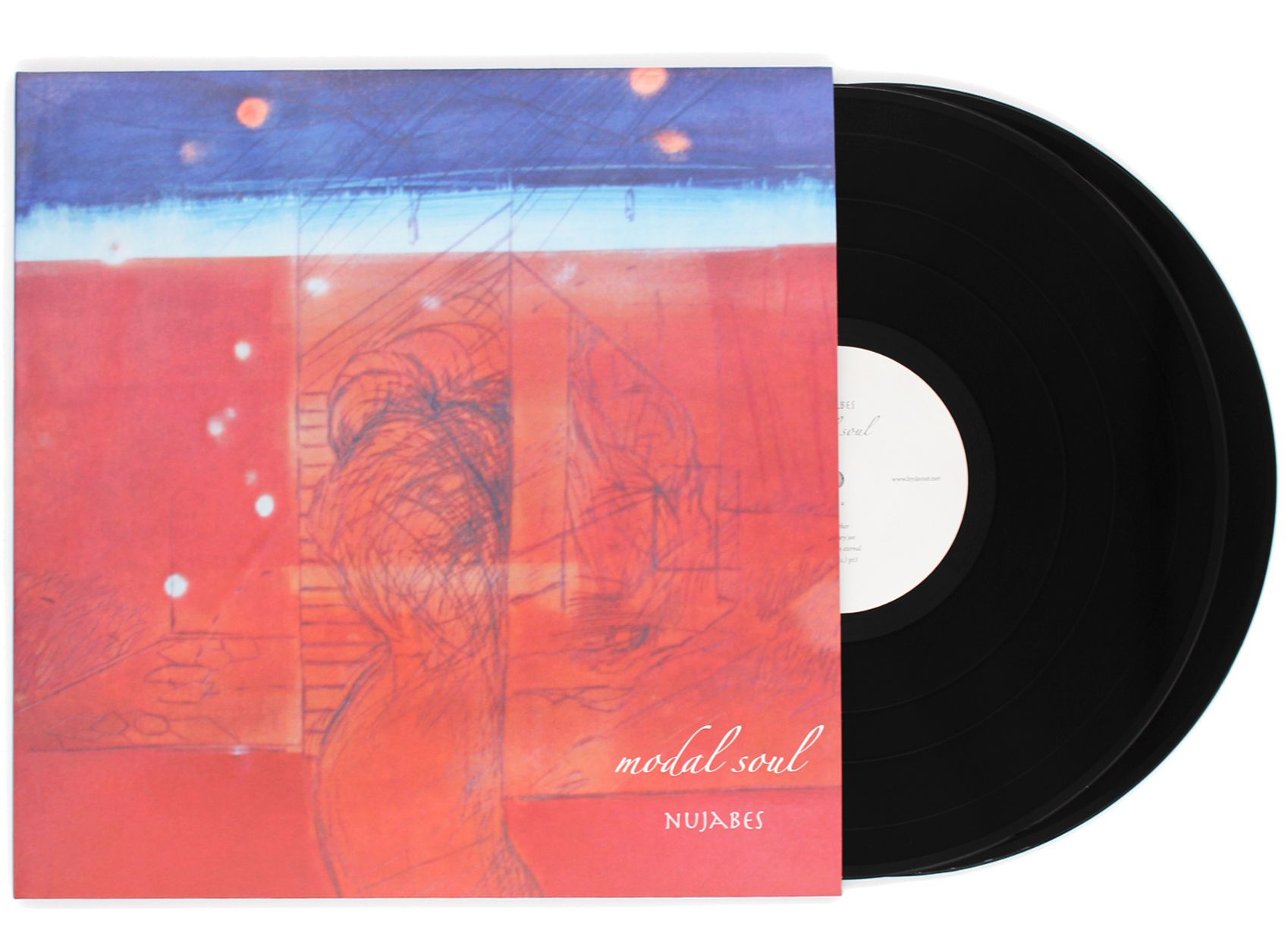 Nujabes' second album is a mind-melting hour of audial enlightenment. The transcendental harmony between Western disciplines (jazz, hip hop and electronica), and Japanese spiritualism, naturalism and tradition is a healing experience. Free your mind, body and soul with the ultimate release in lo-fi beats.
- Paddy, Head Office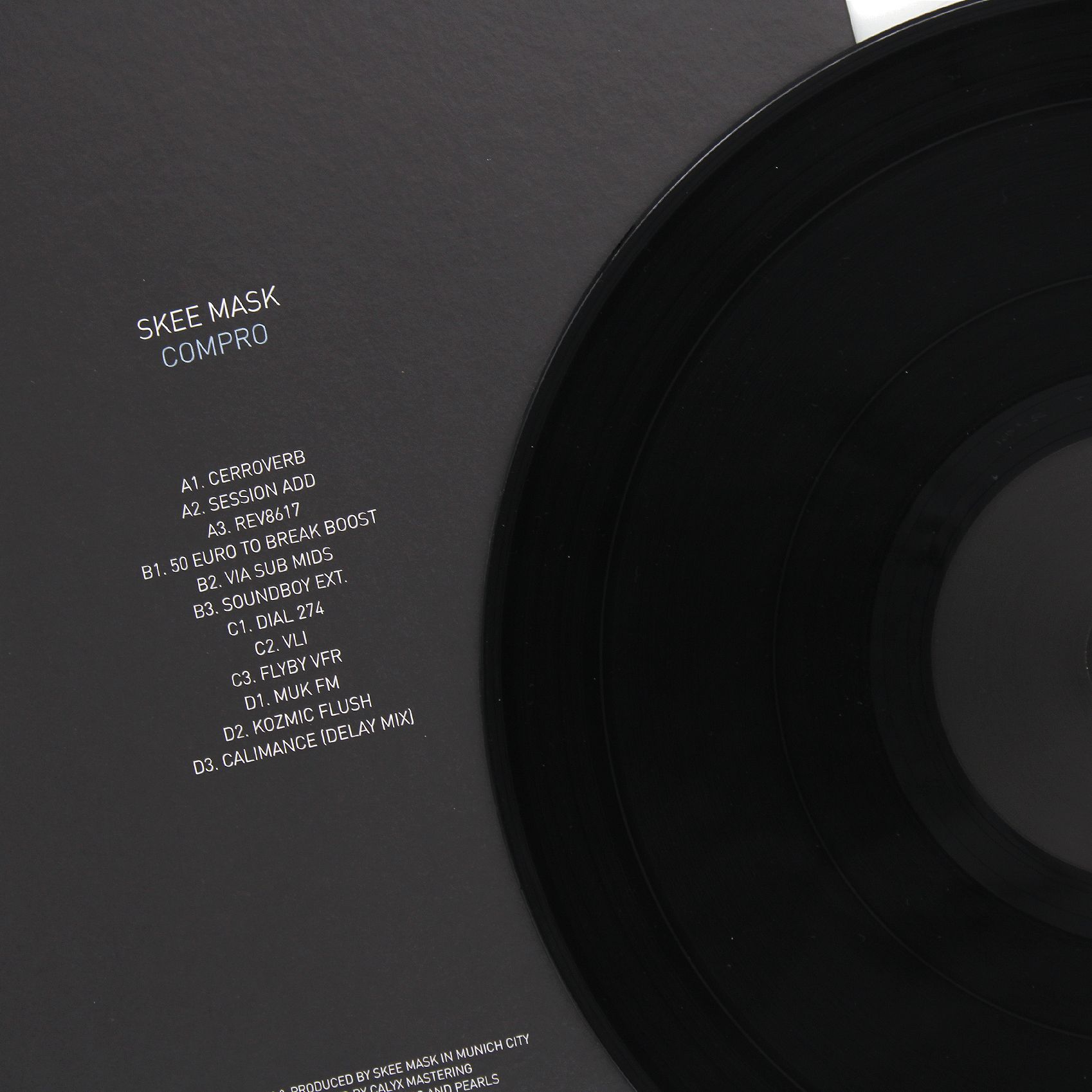 The second album released by Bryan Müller on the fantastic German label Ilian Tape, is one of the best dance records of the 21st century. The pace and structure of Compro is unbelievably great, showcasing a journey through the classic techno records of the 1990s, blended with his own brand of chaotic breakbeats and lush, reflective ambience, that really takes things to an even higher level following his previous release Shred.
- Dylan, Rough Trade Nottingham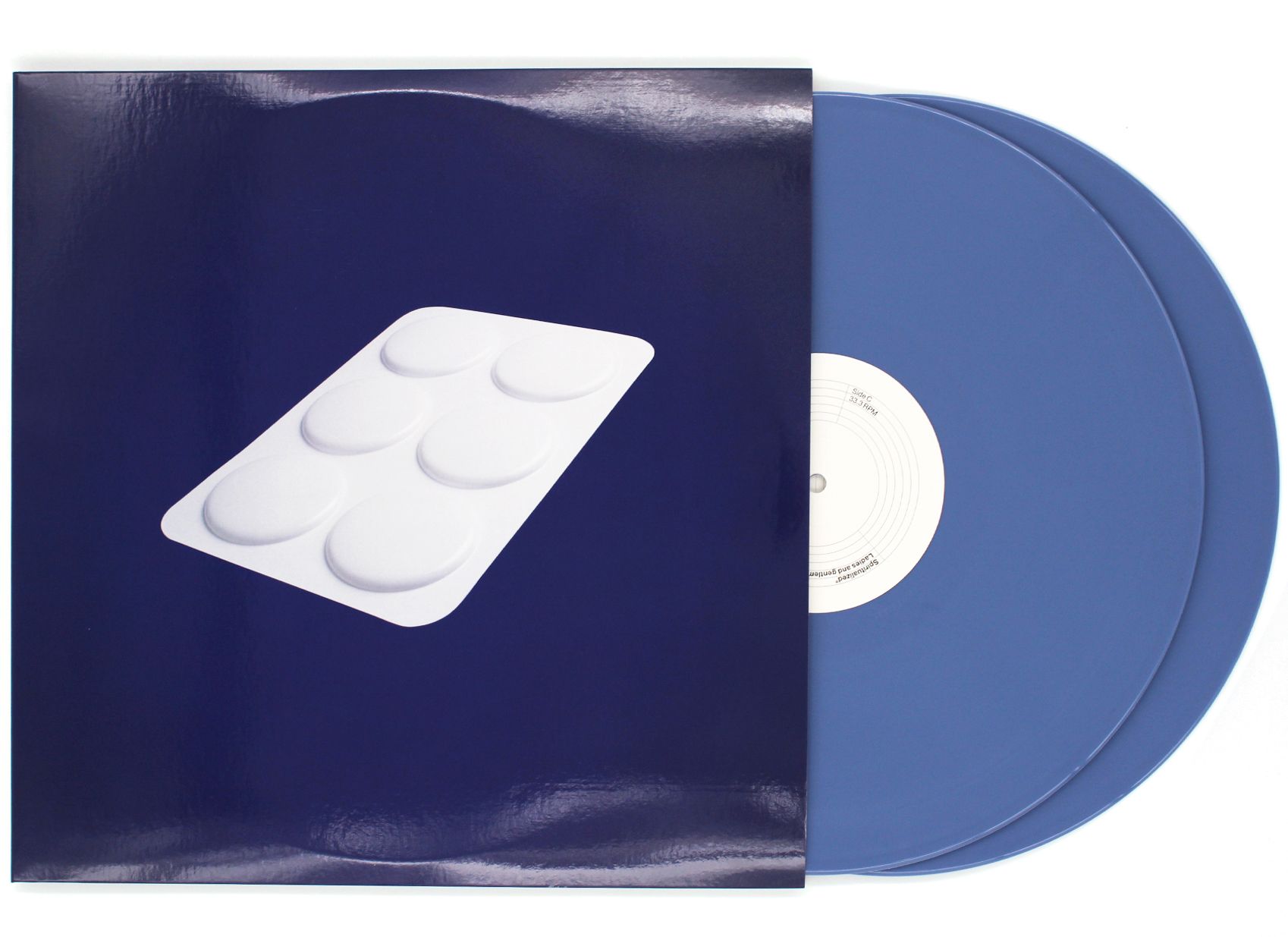 It's 1997, Radiohead and The Verve have just released two of the biggest albums in the world, but in the end of year lists, including NME's once esteemed Album of the Year honour, it's a different band that's coming out on top - Warwickshire's finest export, Spiritualized. This album is beyond perfect in every way; the walls of sound, the opening and closing tracks, the artwork, the backstory. It is still spoken about regularly as one of the best and most influential albums of all time, and rightly so.
- Dylan, Rough Trade Nottingham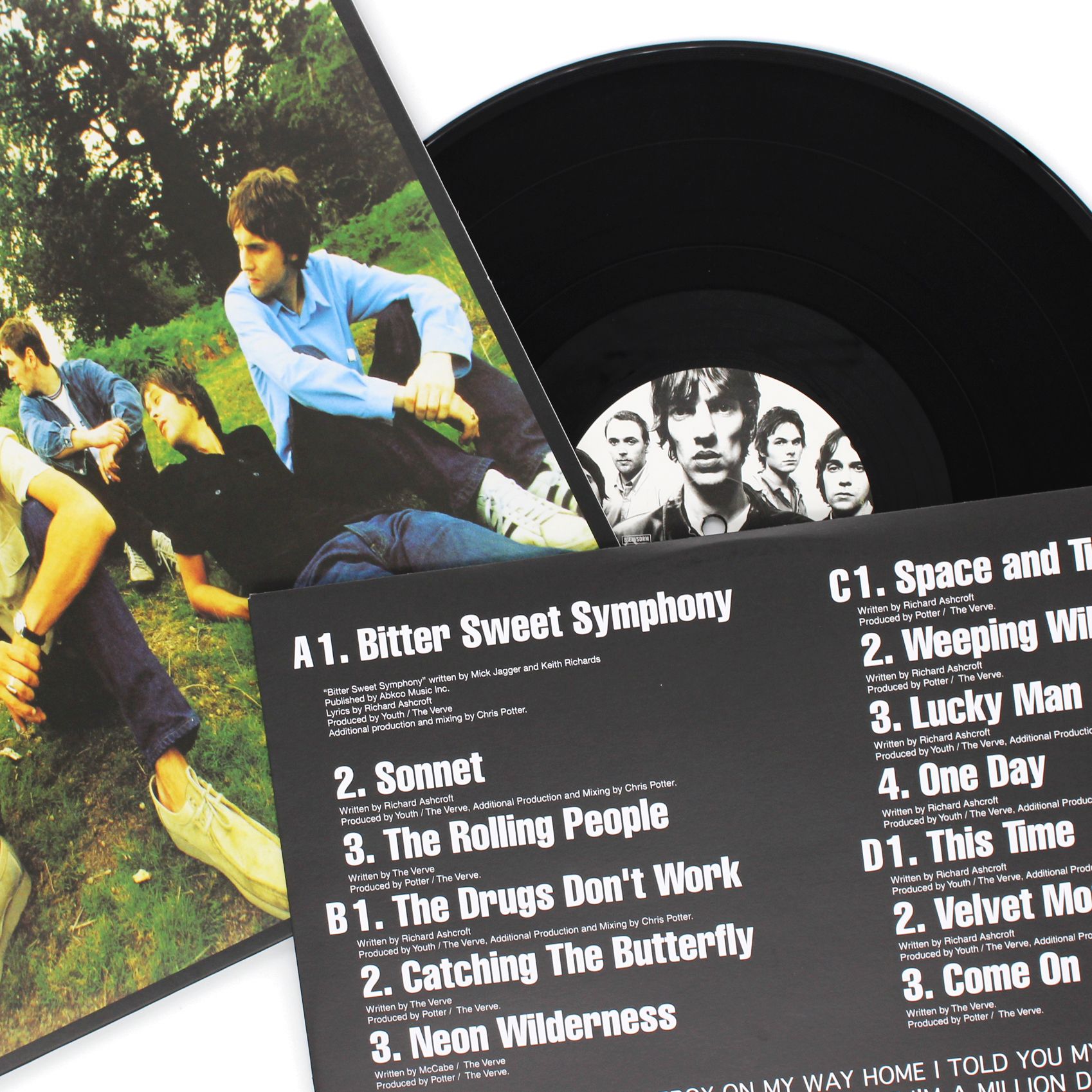 But how many corners do I have to turn?
How many times do I have to learn
All the love I have is in my mind?

If you're a millennial like me, then this album likely weaved its way into the soundtrack of your youth, be it either deliberate or accidental (hello Cruel Intentions*). An anthemic, nostalgic and spirited album, Richard Ashcroft's affecting songwriting is at the helm of one of the defining records of the mid-90s. Spawning three massive singles, including the Grammy-nominated Bittersweet Symphony, these are signature songs from an alt-rock band whose legacy lives on way, way beyond their relatively short career. At 25 years old this September, Urban Hymns remains deserving of repeat plays, from the die-hard Verve veteran to newfound fan.
- Emily, Head Office

*Read more about The Verve's cultural poignancy in our piece dedicated to the musical pillars of Y2K cinema.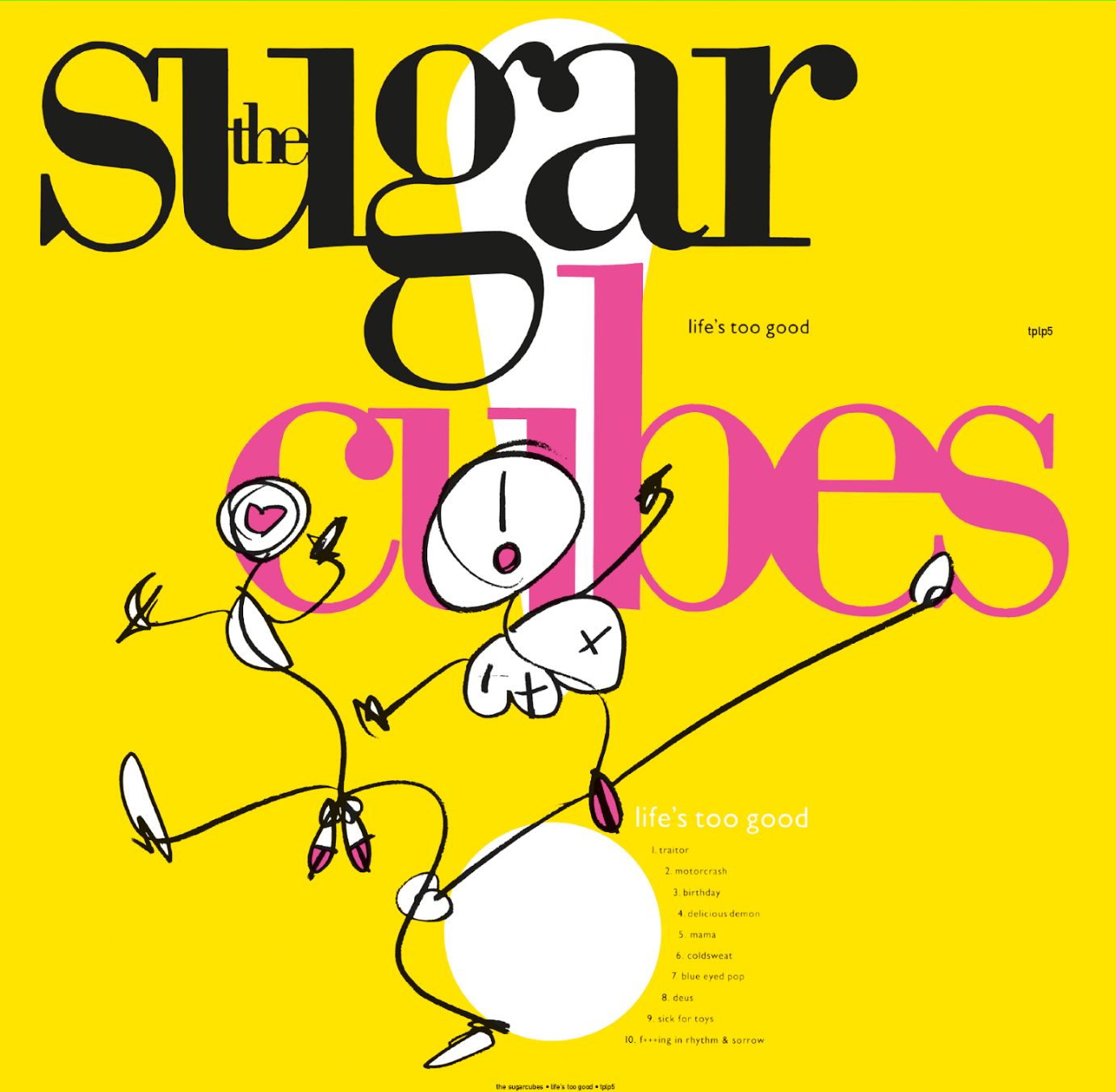 Life's Too Good was the first album by The Sugarcubes, which brought fame to lead vocalist Bjork. The legendary idiosyncratic Icelanders proved that post-punk could be playful and seriousness could be silly. Bjork's piercing shrieks, jagged guitar lines, seemingly cryptic lyricism, the album is a blur of pop brilliance and dark chaos.
- Georgia, Head Office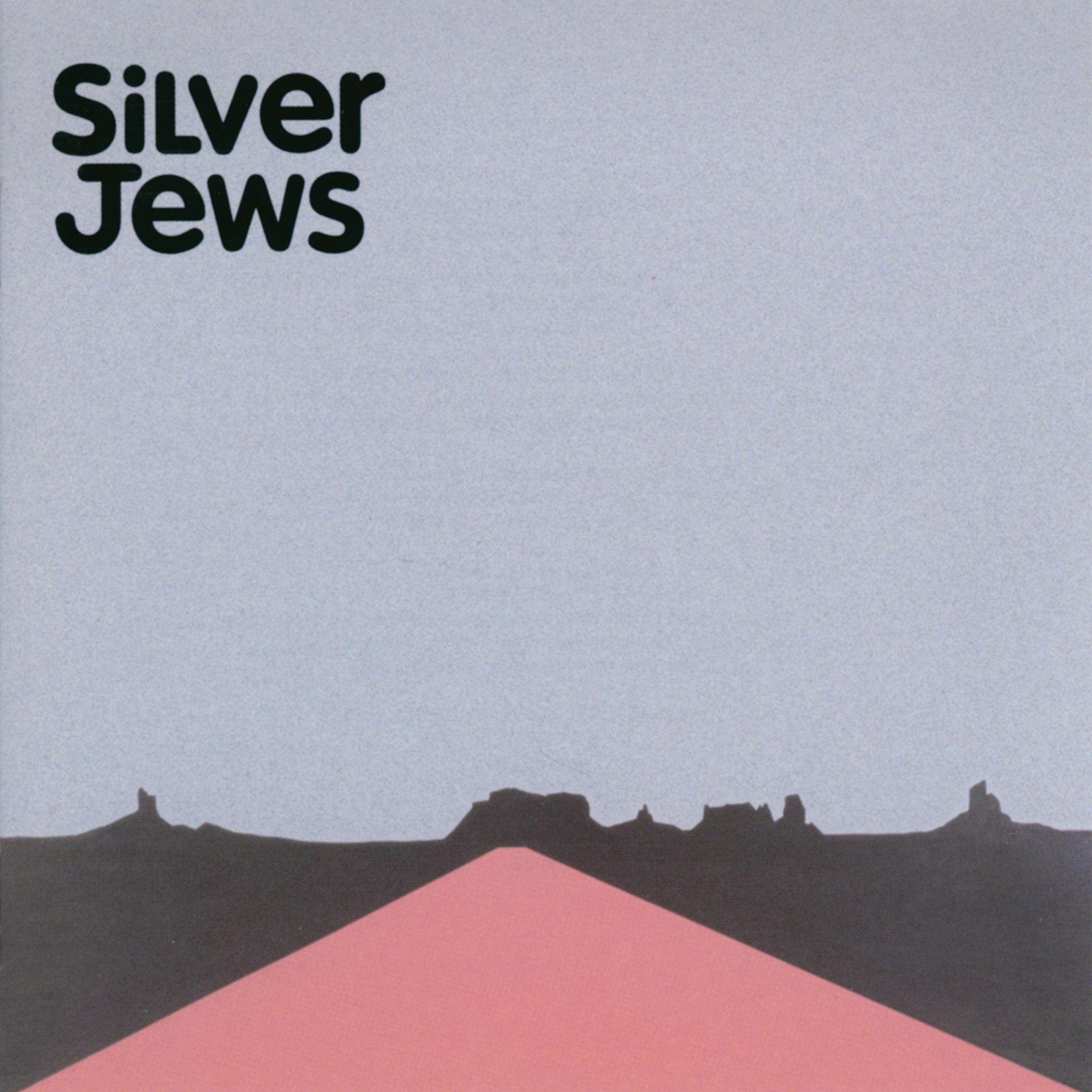 With an opening lyric to rival Philophobia, Silver Jews' opus American Water is a prime example of a band with great/unique ideas and the skill to bring them into fruition. Led by David Berman's laconic vocal delivery and abstract yet highly evocative lyrics, the album takes you on a long drive through a landscape of your choosing- with Stephen Malkmus' endlessly creative guitar parts and occasional vocal contributions reclining in the passenger seat. Join the convoy and honk if you're lonely tonight!
- Louie, Warehouse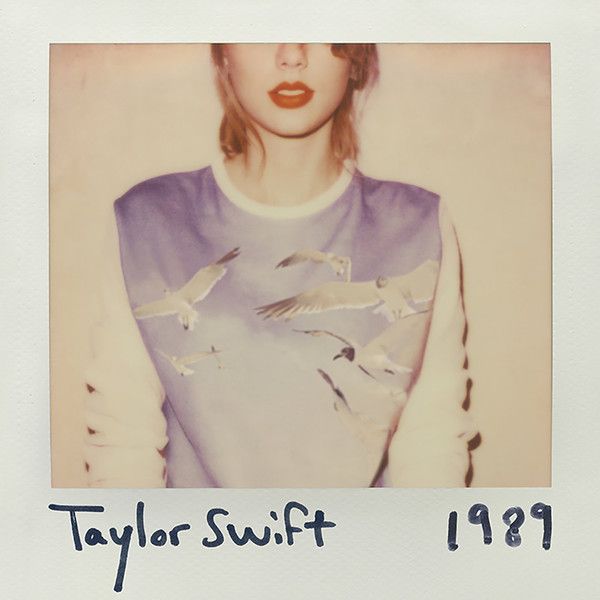 After 5 acclaimed albums, Taylor makes the huge decision to put down the guitar for good and pick up the Juno 60, resulting in one of the most celebrated and influential albums of all time. Smothered in drum machines, polysynths and layer upon layer of vocals, this is the record that would divide her fanbase clean in two, thrust synth-pop back into the mainstream, propel the career of multi Grammy-winning producer Jack Antanoff and define her forevermore as one of the most important artists of our lifetime. It's nostalgic, it's cathartic, it's full of hooks, it's a zeitgeist stamp in our finite time on this earth - whatever your taste, I truly believe this is not only our greatest new Essential - but perhaps even the most Essential album of the last 10+ years. An icon, and your Record Store Day 2022 Ambassador - Taylor Swift.
- Tilah, Warehouse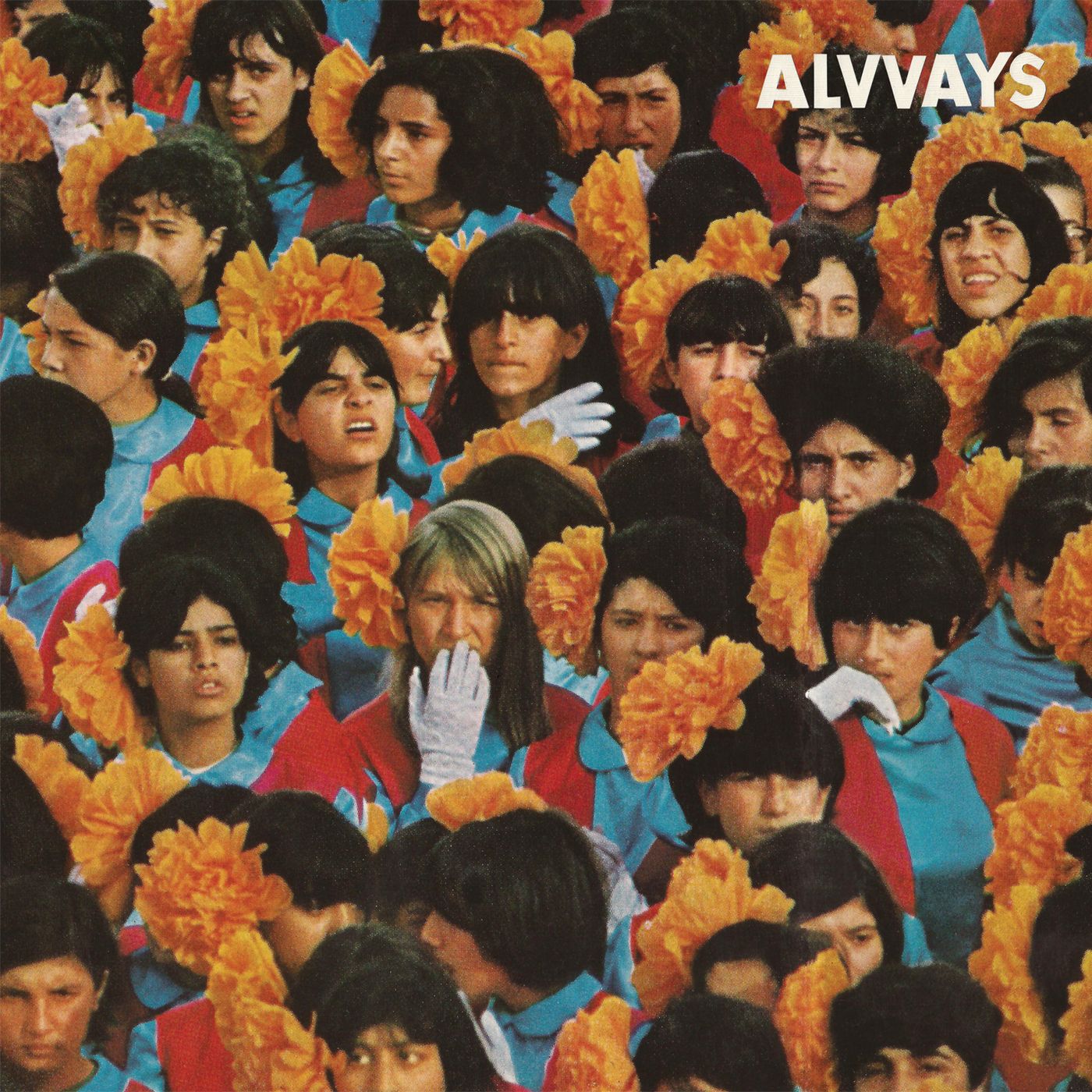 Sometimes things are perfect to begin and feel like they've been there forever since arrival. Effectively completing indie pop's end of level boss the first time out, they're two for two on classic albums. They're getting bigger by word of mouth and by the next album they won't be (y)our band alone anymore, but this album is trapped in amber as a moment in time - perfection.
- David, Head Office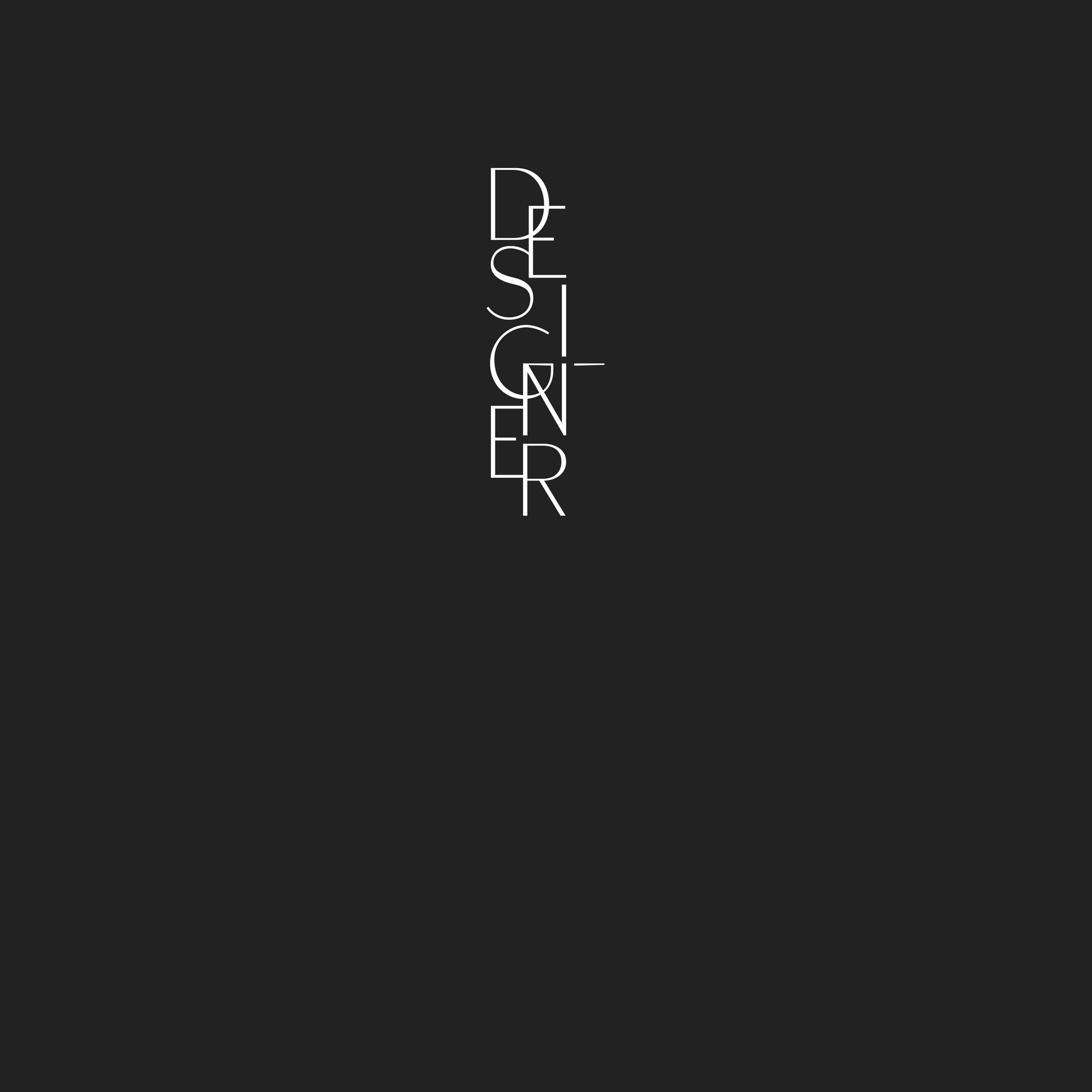 A Picasso-like masterpiece of expressionist lyricism and sublime melody, this album only gets better with age. From the deliciously infectious The Barrel, to the arrestingly beautiful Pilot, Aldous constructs, dismantles, conjures, teases, weaves her dry, mischievous, oblique tomfoolery - using lyrics and enunciation- to mesmerising effect.
- Stephen, Head Office