Hotly anticipated solo works, righteous returns and new classics. It's shaping up to be an exciting year of new music with releases from the likes of Caroline Polachek, Young Fathers, Bar Italia and Gina Birch, soon to be gracing our racks.

Whether you dug the double album release from musical mastermind Jack White, the emergence of brand-new Radiohead supergroup The Smile or the cyber-orientated glitch pop of yeule, 2022 was a great year for new music and a seriously tough act to follow.
From familiar favourites to fresh new faces, 2023 is shaping up to be just as jam-packed, with anticipated sequels, awaited debuts and some of our favourite artists finding newfound self-expression.
Expect rock 'n' roll gusto, DIY duos, hypnagogic rock and hyper-pop maximalism. Here's some of the best sonic works anticipated in 2023.  
---
Welcome returns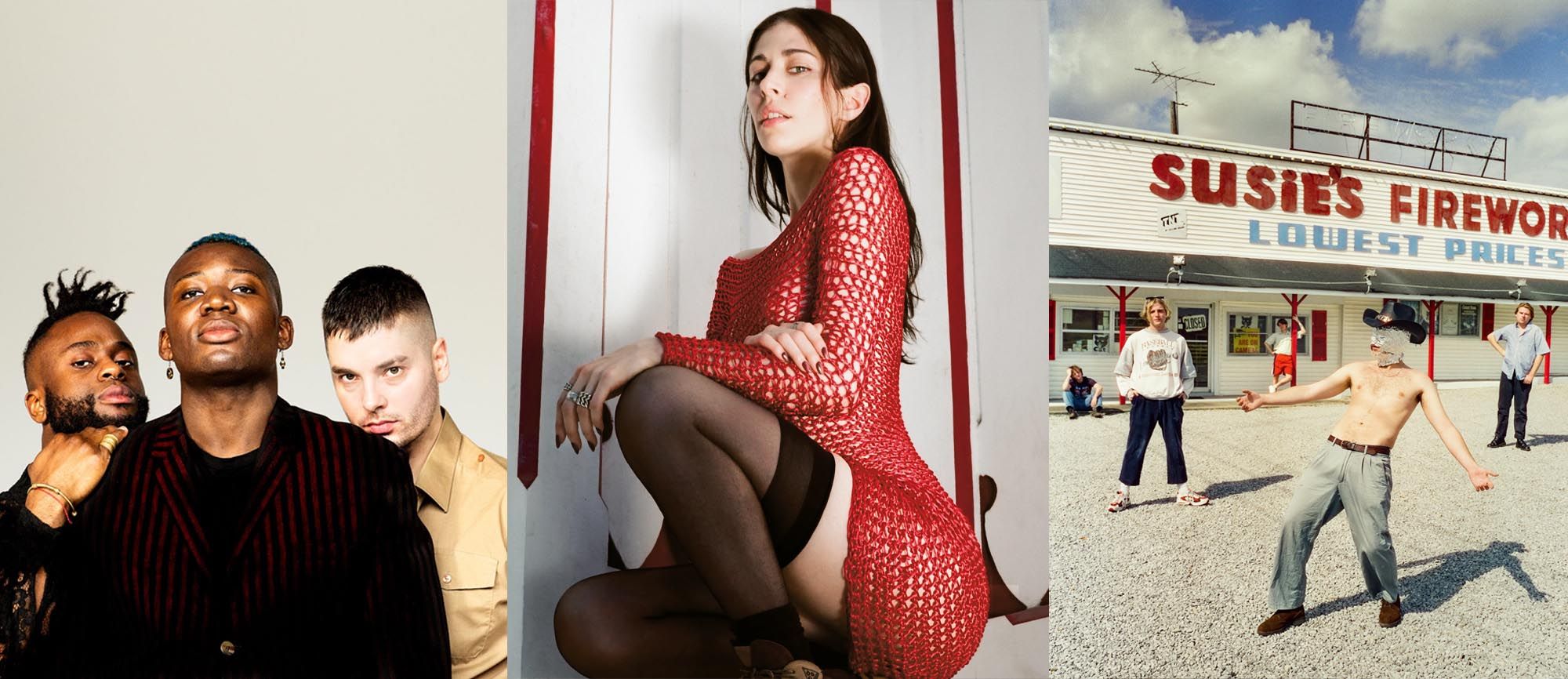 Back and better than ever. This year we're eagerly awaiting sequels, comebacks, and new material from a range of much-loved artists returning with a refined sound and maybe their best work to date.
---
Changing the face of hyper pop forever with her sweeping debut Pang, the former Chairlift star's solo work has been very much adored at Rough Trade so far. Reuniting once again with producer Danny L Harle, we expect big things and new directions from Desire. With the album arriving on Valentine's Day, it's safe to say we are more than ready to fall in love with Caroline's expansive sound alllllll over again.
"The Lamborghini of Shame albums", according to frontman Charlie Steen. In a real left turn for the much-loved post-punkers, third album Food For Worms addresses themes of friendship whilst abandoning their post-punk beginnings for more eclectic influences.
The latest incarnation of Lawrence, formerly of Felt. Moving away from the idea of Mozart as a B-side band, the indie pop legend is set to present a full-length pop masterpiece, a better-equipped model for today's hazardous roadways, and firing straight into the heart of the new year.
Nocturnal proto-punk meets a timeless, all-guns-blazing rock'n'roll gusto. Scuzzy rockers The Men are back with a record that doesn't stop moving for a second, packed full of the kind of energy you can only really capture in a live setting. Now onto their ninth album, we welcome the punk heavyweights to remind us how it's done.
The next record from madame of melancholia and modern queen of Hollywood, Lana Del Rey. Album number 9 and we expect nothing less than her unwavering magnetic power, this time bolstered by a star-studded collaborative cast of Father John Misty, Tommy Genesis, Jon Batiste, Bleachers and more.
Our appreciation for Lana's already extensive catalogue has not gone acknowledged, find out where your favourites stack up when Rough Trade Bristol LDR superfan Adrian ranked her catalogue.
It's been four years since the eclectic Edinburgh trio's last offering (Cocoa Sugar) and we are more than ready to see what else they have up their sleeve. Signed to Ninja Tune imprint Big Dada, the label are proud to say that Young Fathers' new project is exactly what the label was founded to release. Thought-provoking lyricism, soul and intricate percussion. We expect this to be as incendiary as their previous works.
New and rising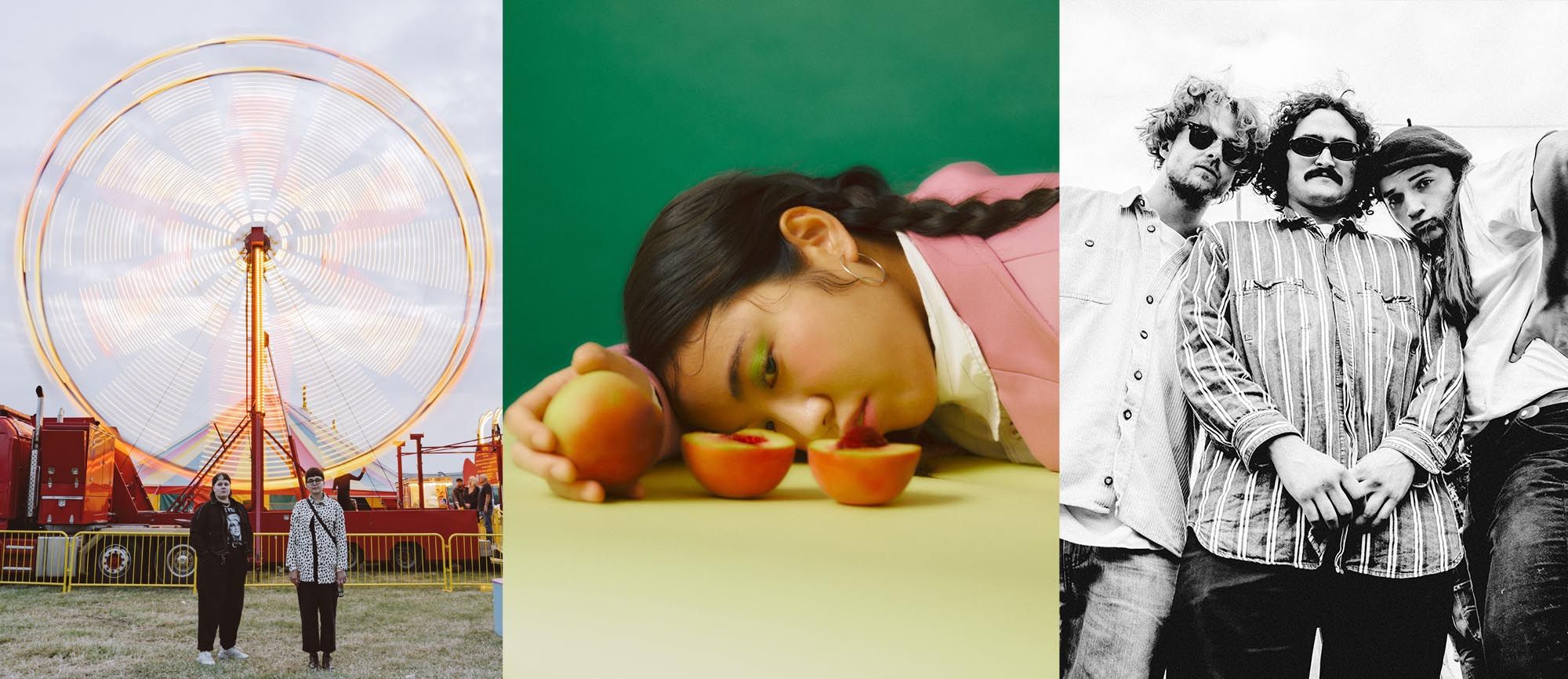 Essential to keep an eye on in 2023, these are some of the faces on the new music block who have been making impressive statements so far and show no signs of stopping.
---
The Melbourne five-piece have been on our radar since their raw and ready debut Future Forecast back in 2021. The garage rockers have a serious energy to channel and we can't wait to share it with you on their visceral sophomore Taken By Force, via our friends at ATO.
One of our most anticipated newbies. ARXX present their authentic selves in storied songs, told through a queer lens. The alt-rock duo join our growing Rough Trade On The Rise family and we can't wait to dig into their first full-length project, previewed by a string of already killer tracks.
One-third of London/Glasgow indie rock trio Dama Scout, Eva Liu aka mui zyu expands on her musical beginnings towards submersive soundscapes. Chopped-up beats, delicate industrial ambience and sweet pop melodies. Another On The Rise inductee, mui zyu's sound intrigues us and we predict the singer-songwriter is set to impress this coming year.
The trusted Speedy Wunderground continue their flair for finding and nurturing new talent, introducing the world to much-tipped South London two-piece O. There's a real buzz around this band, having already played at the legendary Windmill pub, supporting Gilla Band, PVA and going on tour with black midi, all with no studio material out. We expect the talented DIY instrumentalists to make their mark in 2023, bridging the gap between jazz, live improvisation and alternative music.
Fat riffs, lush three-part harmonies and tight beats. The Welsh rockers firmly captured our attention with their instantly catchy Real to Reel EP in 2022, so much so we hosted them in our tent at Wide Awake and a coveted Rough Trade Recommends slot last year. One of our most exciting On The Rise artists to date, we can't wait to indulge in more of their timeless 60's meets 70's sound.
A new project from Blur's Graham Coxon and The Pipettes' singer Rose Elinor Dougall. Signed to Transgressive Records, we eagerly await the eponymous debut from these two creative forces which promises to step outside their comfort zones to uncover "the blood, guts, sex and nastiness of English folk music".
2022 saw the start of an A&R scrum for the signature of Bar Italia who have records released on Dean Blunt's World Music label. Understated and delicate lo-fi bedroom jams with twists that keep you going back for more.
Long awaited...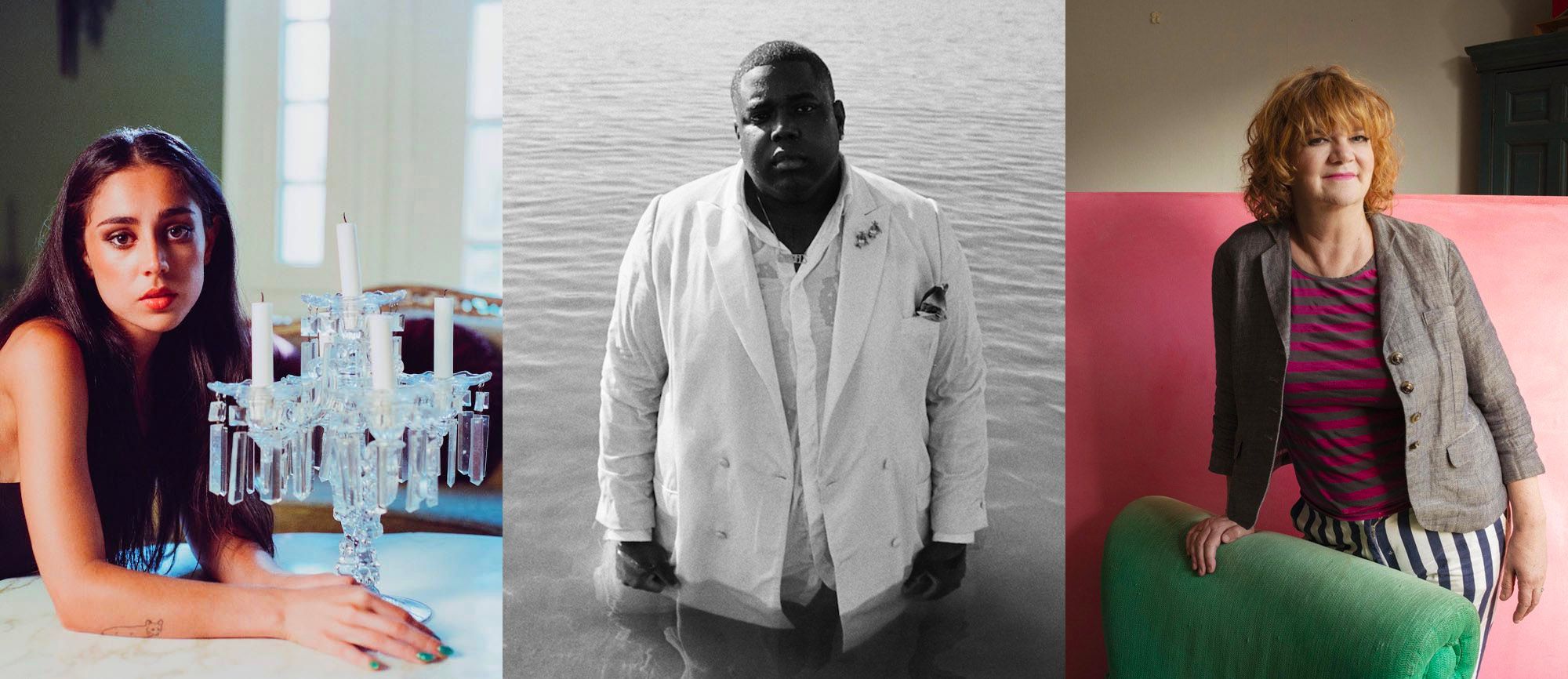 Whether a much-anticipated debut full-length or a return to the game after years away, these are some of most hyped and most talked about releases we know will be sure-fire hits.
---
Hotly tipped to be one of the biggest releases of 2023, the emo legends are back after a four-year-long hiatus. One of the most influential bands of their era we predict this new album will present Hayley Williams and co. at the height of their powers, their trademark post-punk riffs now accompanying wiser lyrics for today's generation.
After delivering us part one back in December, the full release of Gabriels' debut album is one we await with bated breath. The debut marks a new chapter for their already renowned charismatic soul sound, produced by fellow Compton local and Kendrick Lamar producer Sounwave. This record is set to fly out via a Record Story Day exclusive vinyl pressing in April.
Gloriously infectious pop and atmospheric indie, the Grand Jury-signed artist saw huge success with debut album The Baby and 2021 EP Scout.  Building on the soaring indie rock she's established a name with, Honey is set to be a more textured, gritty and vulnerable record. A follow-up full length we are more than ready for.
As one-half of The Raincoats' core duo since 1977, Gina Birch is a punk icon. The artist continues in her stride after releasing her first-ever solo single, Feminist Song, on Third Man Records (a further celebration of the opening of their new London location) now set to release a debut full-length on the renowned label. Expect bona-fide anthems.
One of country's finest, we've been close followers of the uninhibited artist since her debut, an Albums of the Year Top 10 title in 2016. Margo Price's latest offering spans rock 'n' roll, psychedelic country, rhythm & blues and glistening, iridescent pop. Strays will also be Price's most collaborative record, with additional vocals from Sharon Van Etten, Mike Campbell and Lucius. The acclaimed artist is on a roll, as Strays follows the release of her debut memoir Maybe We'll Make It, a revealing look at Price's struggle to build a career while trying to maintain her singular voice and style.
Ryuichi Sakamoto releases his first original album in six years, since async released in 2017. The album 12 is a collection of 12 songs selected from the musical sketches he recorded like a sound diary, during his two-and-a-half-year battle with cancer. This incredibly poignant release was motivated by Sakamoto's inspiration through illness. "I found myself reaching for the synthesizer. I had no intention of composing something; I just wanted to be showered in sound. I'll probably continue to keep this kind of 'diary'."
---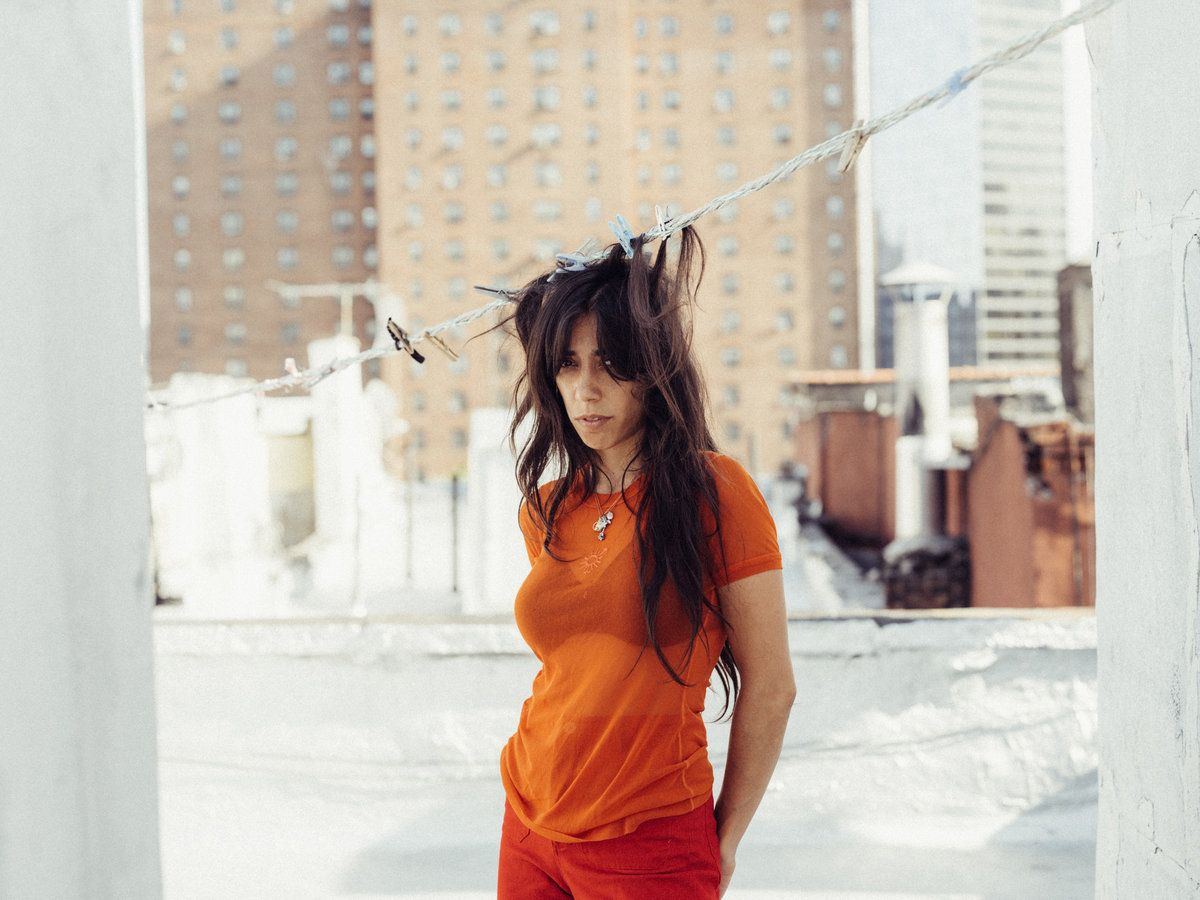 Ears to the ground
Outside of our highlights of anticipated pre-releases, there has been a number of new music murmurings setting our tongues waggin'
Keep a look out for Iranian- American singer-songwriter Rahill, a new signing to Big Dada and an absolute gem. The main vocalist to the NY-based band Habibi who have previously released on Kill Rock Stars and Burger Records. If you love 90's trip hop - this is a must-hear.

Partisan-signed New Yorker Sabrina Teitelbaum aka Blondshell also joins our list of ones to watch - the energy and rage of Dry era PJ Harvey.
Canadian punks Home Front with a love of all things 80's will finally release their debut album on La Vida Es Un Mus. If you love soaring melodies, 80's pop and New Order and The Cure - look no further.

The brilliant Tracey Thorn and Ben Watt are set to unite their talents once more for the first Everything But The Girl album set to release in 24 years, which was elusively announced on social media back in November.
---
Keep up to date with the best new music we are following in 2023 with our Counter Culture playlist, kicking off afresh in January. Updated weekly, these are the tracks we are loving right here, right now.