"These songs cut deep and don't heal, NFR is an ESSENTIAL album. You should all own it. Like Joni's Blue this record will be a call to arms for women for generations to come."

Madame of melancholia and a modern queen of Hollywood, Lana Del Rey captured the hearts of many when she stepped onto the scene back in 2005, with her unique brand of hazy noir steeped in nostalgia. Rough Trade Bristol manager, illustrator and musician Adrian Dutt takes us through his own love story with the American singer-songwriter. A difficult task when looking at a catalogue with such magnetic power, here are all nine of LDR's albums ranked in order of greatness. Find out how your favourite stacks up.
My name is Adrian and I am addicted to Lana Del Rey.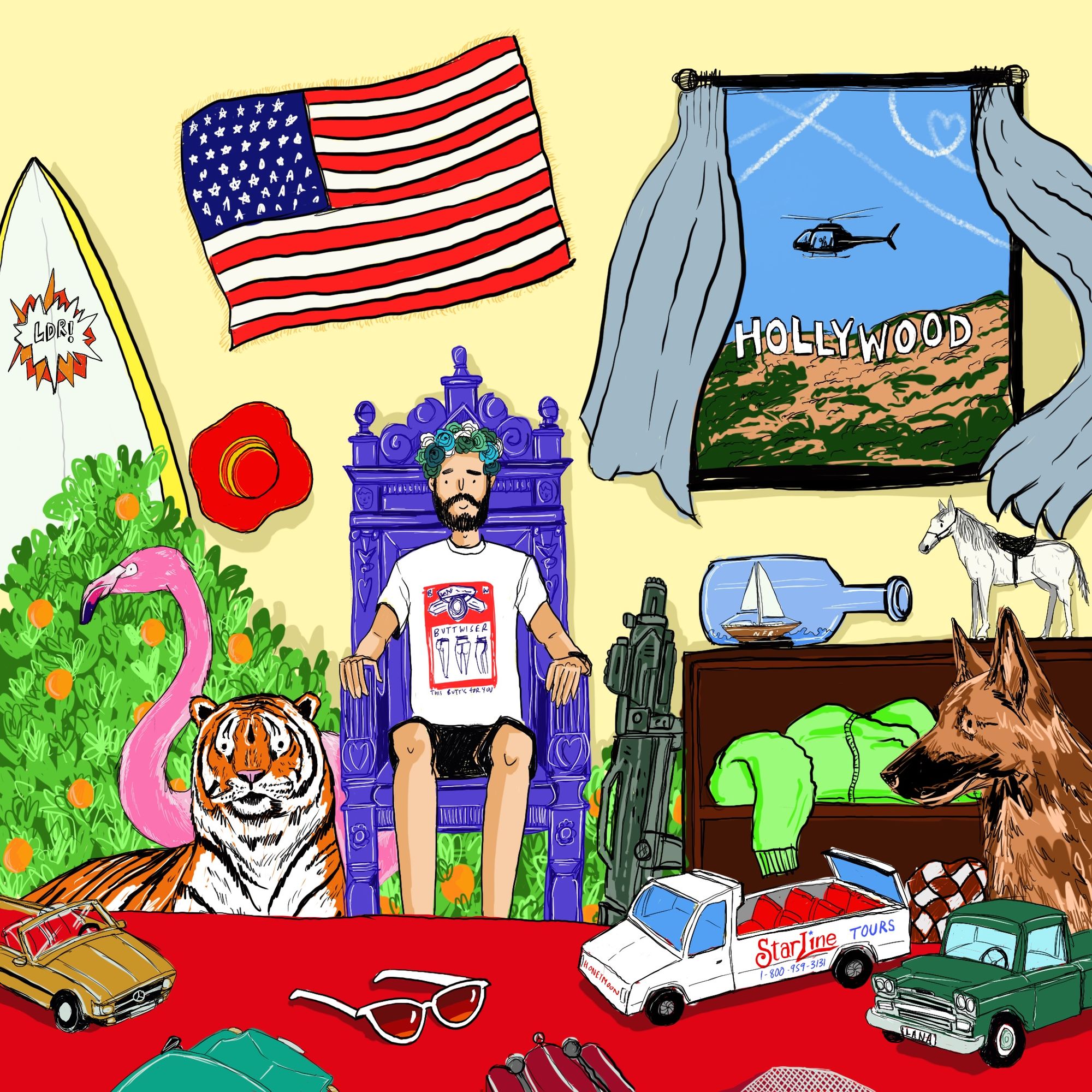 "Lana Del Rey is one of, if not the, greatest songwriter and lyricist of our generation. In the space of a decade she has released eight stone-cold killer records plus a record of her spoken word poetry. She is prolific and essential, an artist, a filmmaker, a story teller, basically a creative powerhouse. Her cultural influence is insurmountable, she practically invented Instagram with her use of nostalgia, lo-fi imagery and pop culture references. I was first introduced to her music way back in 2011 with Video Games, a friend at the time working for Stranger Records a subsidiary of Universal (I think?!) sent us all the video and gave us the tip off on a 7" pre-order coming imminently. Completely bewitched by what I was hearing and seeing, I've never looked back. I collected everything as it came out, all the early 7"s, box sets and perched her records at the top of my year end lists on multiple occasions. I somehow, still, haven't seen her live though (thanks Covid), maybe 2023 will be my year?
I've been laughed at for wearing my Lana love on my sleeve, entrenched in the Bristol DIY music scene, in a noise-rock band challenging some upper-echelons of the music industry, yet declaring my undying allegiance to a major label pop monolith. Over the years I've watched as all those nay-sayers have finally realised that she is a genius and I was right all along. Sweet, sweet retribution, especially in regards to Rise alumni Andy, who called me a bedwetter for playing Born To Die in the shop. Who's wetting the bed now eh? I guess we've both got soggy sheets. I'm always happy to rank her discography to any poor soul who didn't ask for it, so here it is in writing, forever to be used against me. I hope it starts a conversation, or gets you to listen again to an album you skipped past. But, please don't @ me because you loved Blue Bannisters and you think I'm garbage, because hunny, you are wrong. Enjoy!"
---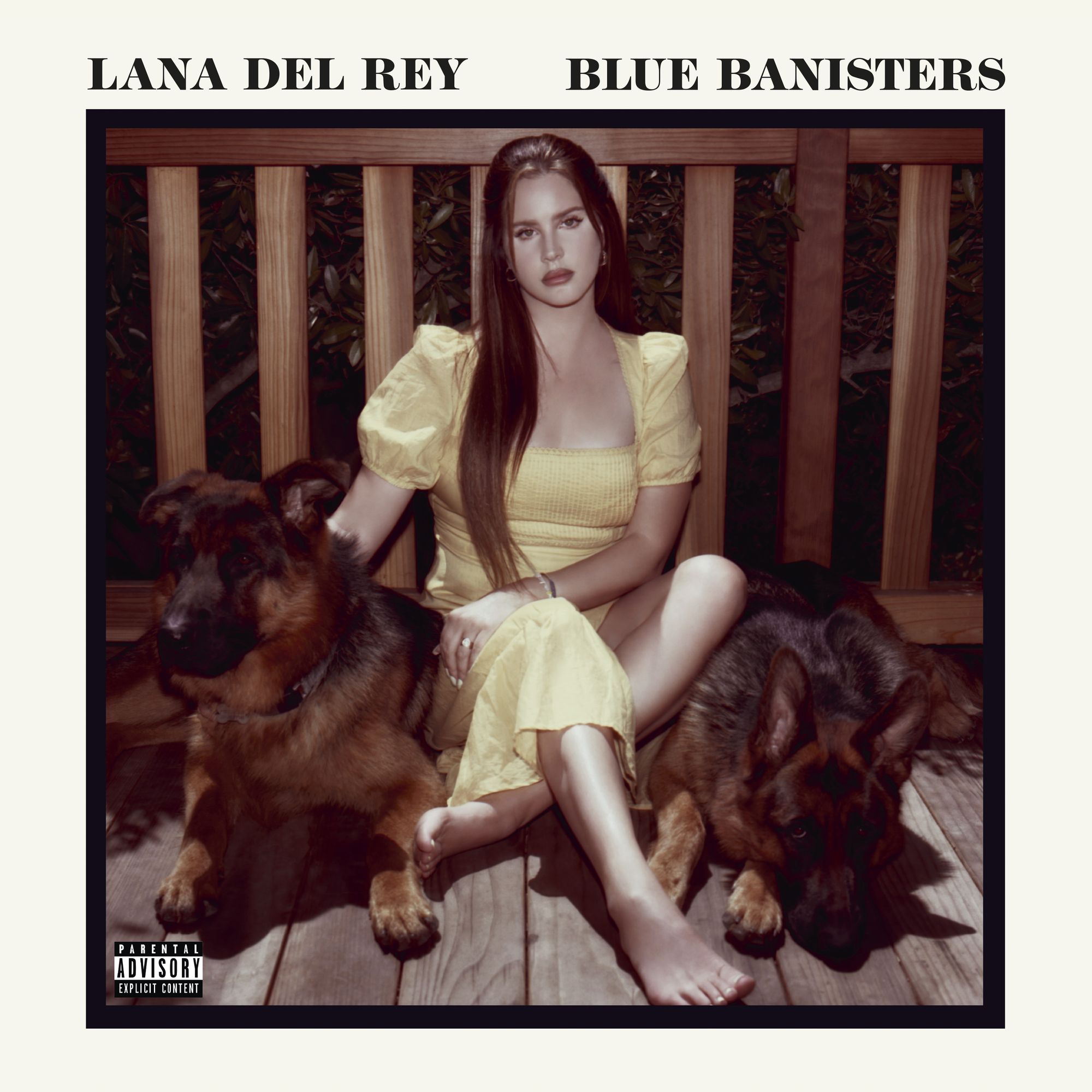 Forgive me Lana, but I'm yet to connect with Blue Bannisters. I don't know why, maybe I will in the future, but for now it sadly props up my ranking list. It's full of soul and amazing songwriting, perhaps there just wasn't enough time between Chemtrails and this, so I didn't give it enough opportunity. It's a slower, more introspective version of Chemtrails, full of intimacy and tenderness, but not bringing anything new to the party. It's totes still great though, obvs, just maybe the offcuts of the Chemtrails sessions?
Also...shout out to Lana Del Ray A.K.A. Lizzy Grant which is a great record if you can find a copy of the bootleg. A lofi-pop taste of what was to come.
Best track: Arcadia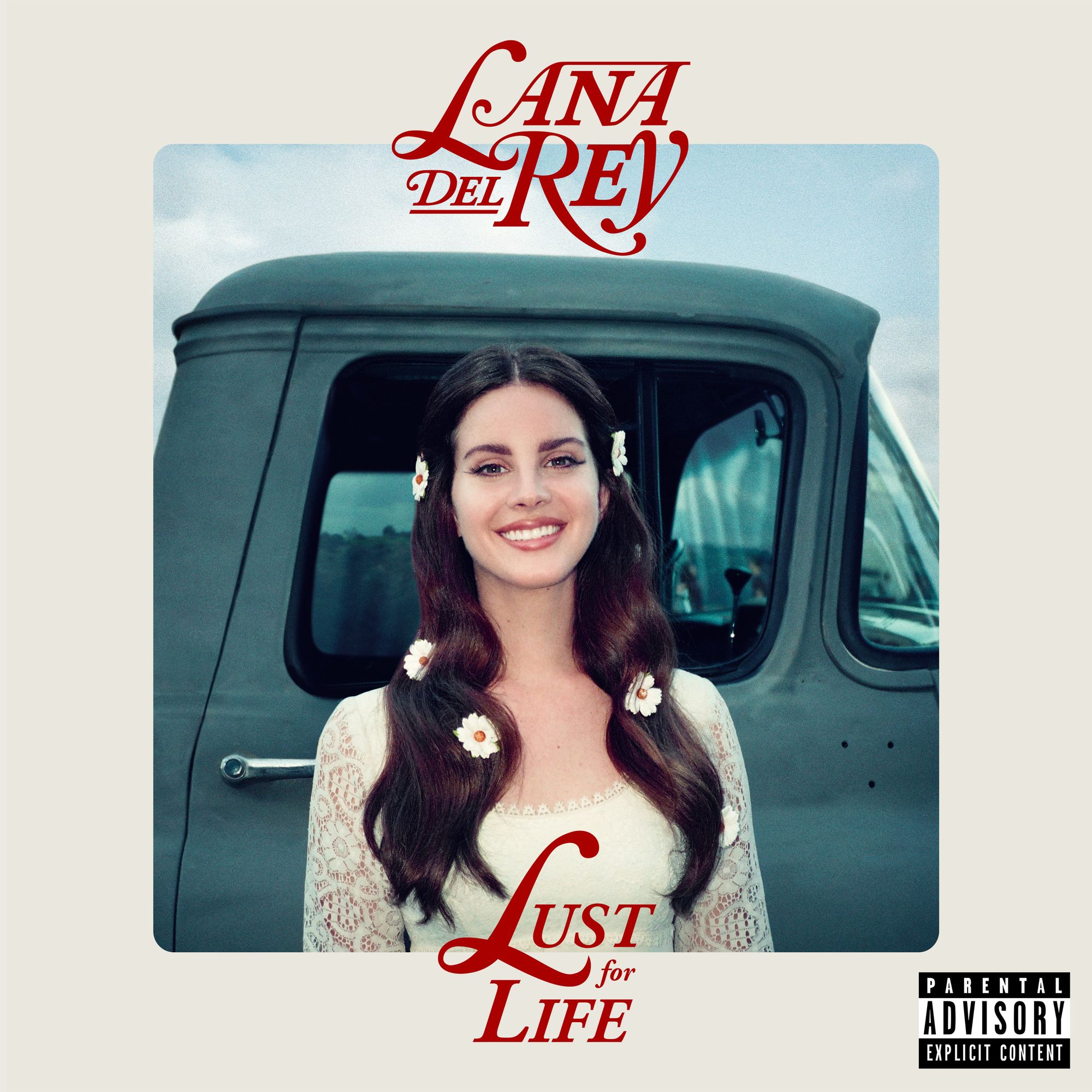 After the big strings of Honeymoon, Lana delivered the R&B tinged, pop focused, Lust For Life. Lots of collaborations with the hip hop stars of that moment, (hello The Weeknd, A$AP Rocky, Playboi Carti etc) keep it exciting, but for me it all felt a bit too 'try hard'. A lot of people have this as their favourite LDR record, so it obviously does something right, but it's no Ultraviolence. Lots of slow jams, hip-hop production and iconic Lana lyricism. A solid record.

Best track: Heroin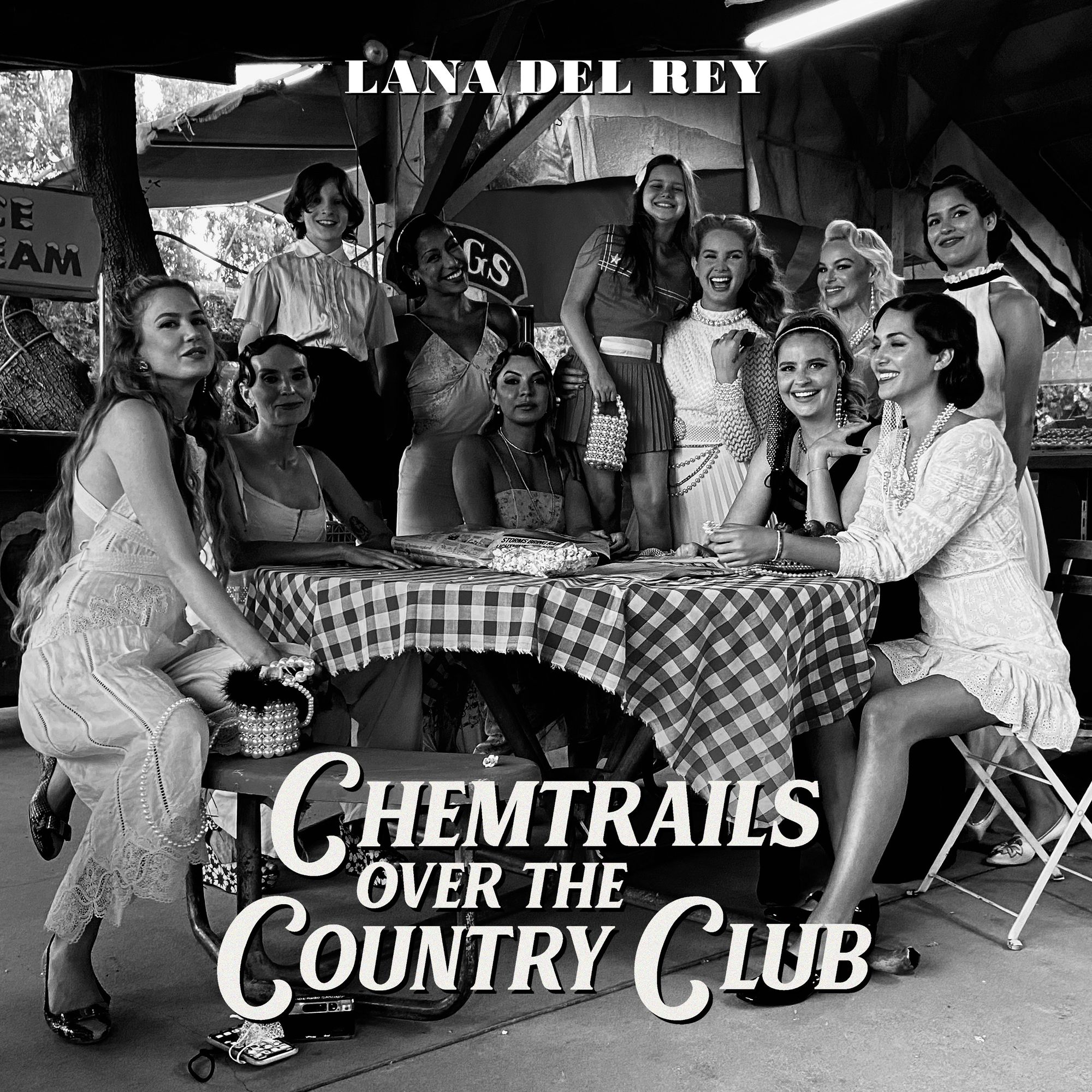 Chemtrails had a hard job following NFR, so it wasn't surprising that it took an even more stripped back approach to its songwriting. If I'm updating this list in a couple of years, I wouldn't be surprised if this record ascends to the dizzying heights, it's a grower, getting under the skin whilst also tucking you in beneath a safe and warm blanket. Her disassociation with fame and everything it stands for, is on show for all to see. On Let Me Love You Like A Woman she tells us she's leaving LA and wants us to come. This is Lana more vulnerable and open than ever before, just her and a piano. It's empowering to listen to and one big love letter about self care and acceptance. If you're looking for pop banger-Lana, you won't find her here, this is all melancholy and inwards facing.

Best track: Let Me Love You Like A Woman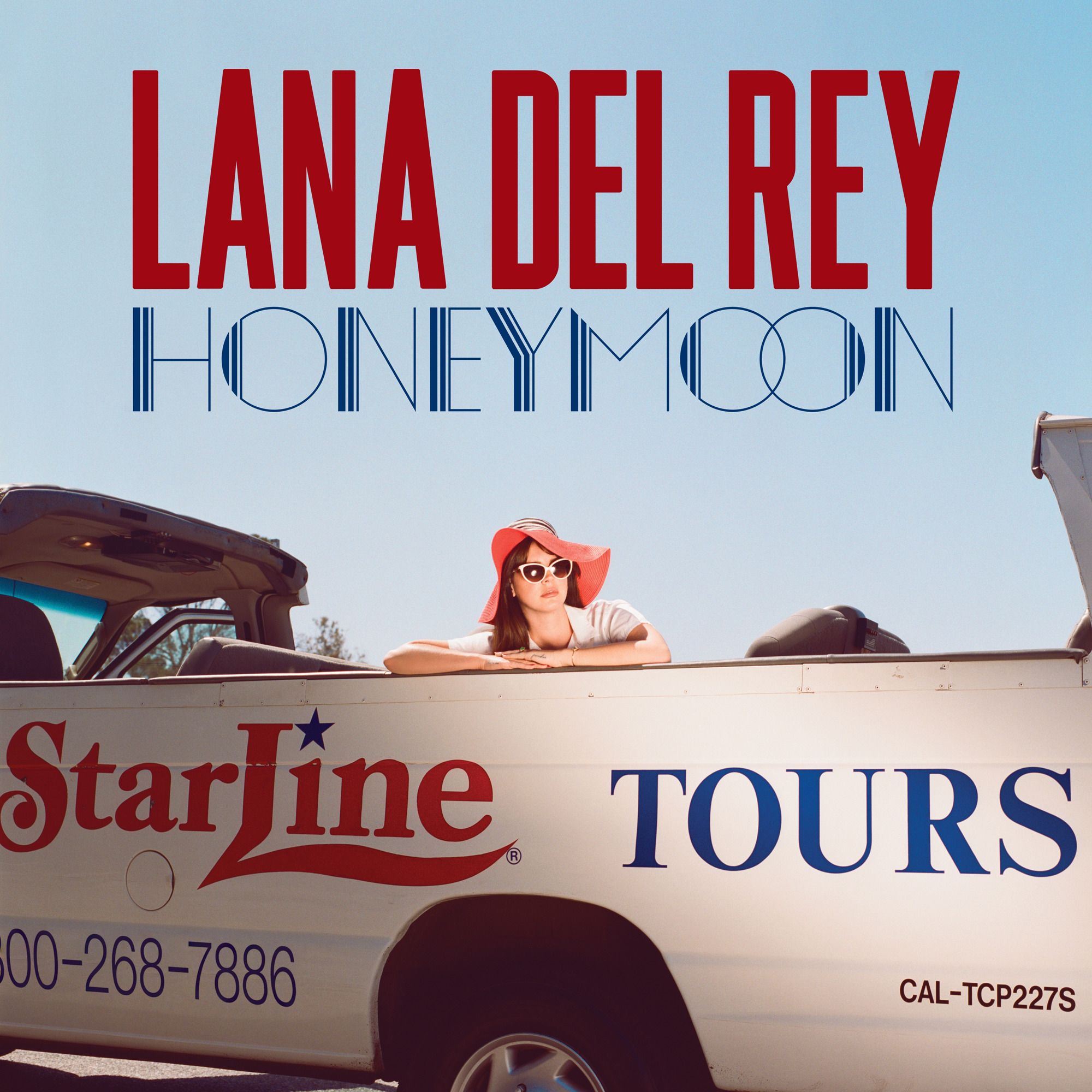 The cinematic masterpiece. From the quivering strings of it's opening title track through to the serene rendition of Nina Simone's Don't Let Me Be Misunderstood that brings the curtain down, Honeymoon is full of grandiose string arrangements, nostalgic crescendos and moments that feel like we're all in Lana's own personal biopic. It's also the first time we encounter her spoken word poetry, Burnt Norton - Interlude floating dreamlike into our ears and giving a tantalising taste of what Violet would bring in 2020.

She's still lost, still chasing something, but there's a hope deep rooted throughout the narrative which trickles into the listener's consciousness. Lines like "But I've still got jazz, when I've got those blues…" are flippant but genius, tapping into our collective sadness and letting us know we aren't alone. Essentially this whole record could soundtrack Bond films for the next decade, quite how someone hasn't come a knocking with that offer yet is mystifying.  
*Interesting fact. Lana came to Rough Trade East and signed some copies of Honeymoon for her adoring fans. Yes, I got my record signed. Might frame it one day.
Best track: Terence Loves You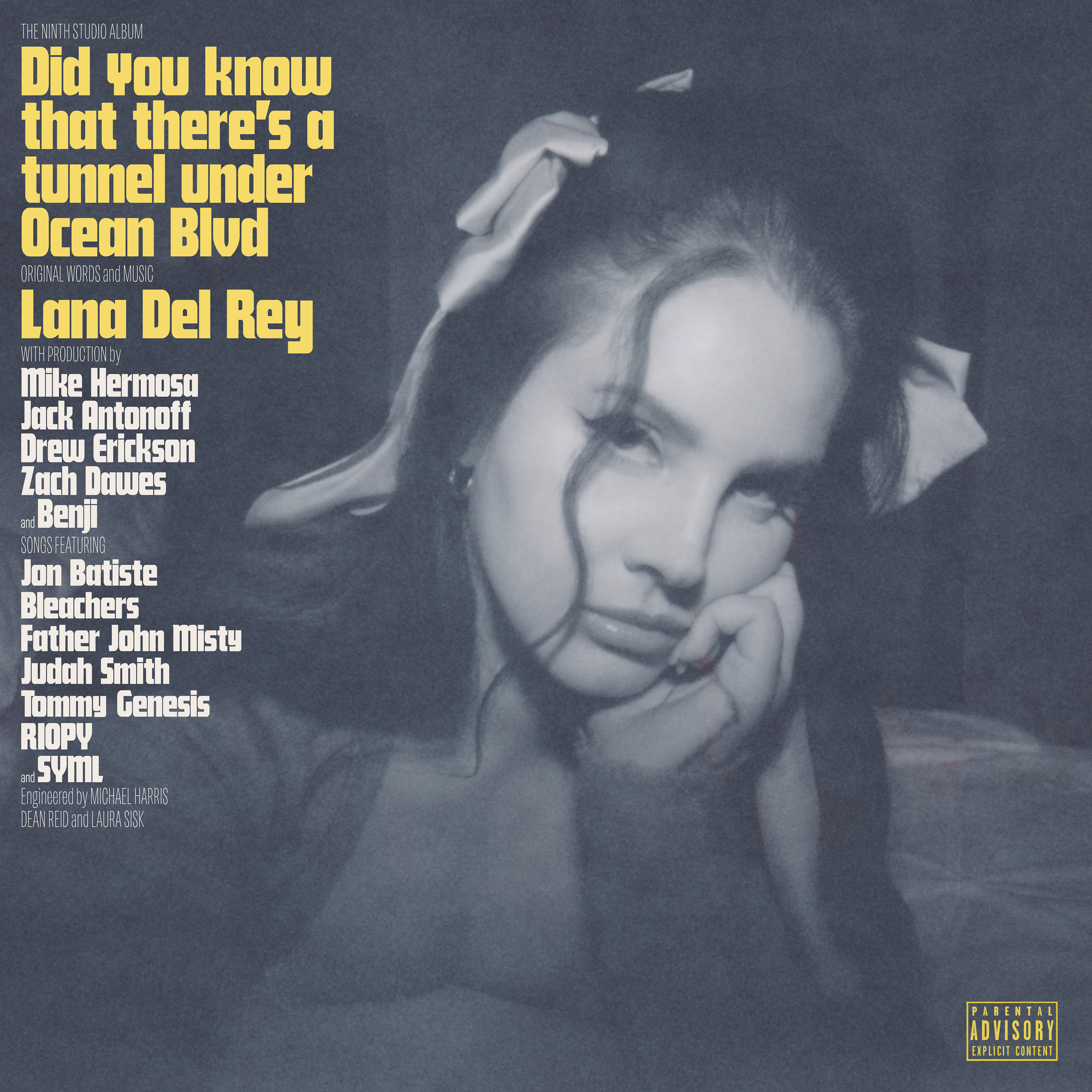 Lana's ninth album arrives perfectly in-sync with the Spring Equinox, warming us all with its dappled sunlight, all dreamy and fresh, the perfect soundtrack to new beginnings. It has smashed into my top 5, easily, but I'm pretty confident it's going to spin its way up to top 3 and legendary status as the seasons change. At the core, it's a postmodern piano album, Lana laying herself bare, again, musing on death and lust, like we love her to, and yet again proving she is a master of songwriting and composition. Even the interlude vignettes feel like intimate moments where we are really in Lana's world, sitting next to her in the pews as her Pastor preaches, catching her stifled laughter floating atop the piano.

Best track: I'm only three listens in, but I know it's a keeper. Current faves are Candy Necklaces, A&W and Paris, Texas (those piano melodies), PLUS the finale of Taco Truck x VB, where Lana samples one of her best from NFR, turning the record on its head and reminding us that we never needed to worry.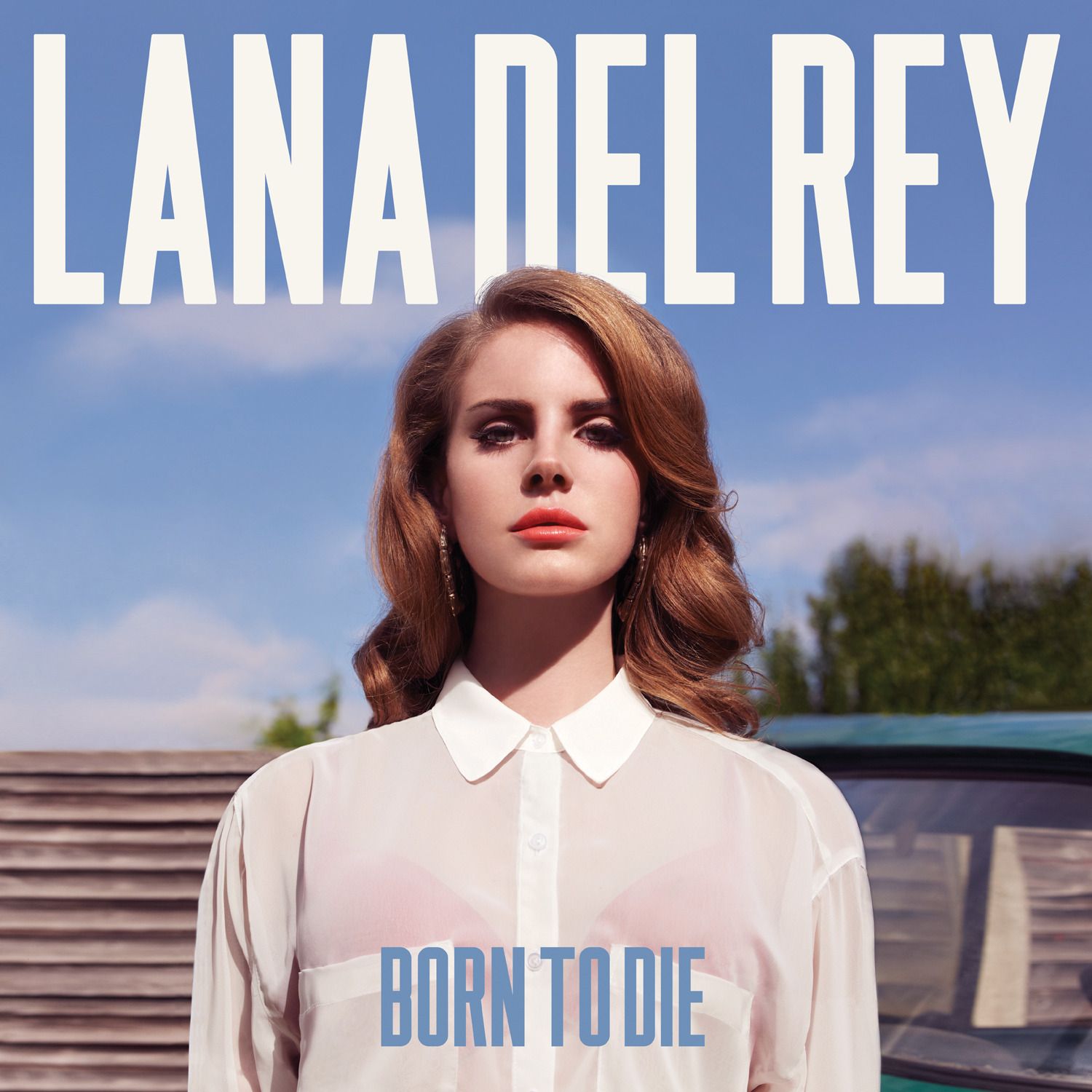 Remember when you first watched Twin Peaks, and heard the theme? I'm pretty sure Lana Del Rey walked straight out of that show. When she exploded into the world with the enigmatic Video Games, nobody could look away. When this record dropped it firmly put her on the path to stratospheric fame. Her self assured songwriting, but vulnerable nature, all oozed out into the music. She was personifying the American dream, a new Marilyn Monroe or Jackie Kennedy. She was the girl next door, becoming a star and singing about love, life, kissing in the rain and asking to be the next national anthem.

Born To Die is a melancholy pop record, spacious in its production it sometimes feels like it is from a different time, or place. Her vocal has an intoxicating break to it every now and again, ranging from almost speak-singing, 'eyelash fluttering' bubblegum pop femininity to her iconic Brooklyn drawl. It's full of hip hop influence, with cinematic strings and infectious beats. It sounds as good today, as it did 10 years ago, which means it'll still sound excellent in another 10 years.

Her Jools Holland performance for Video Games is just as much an iconic cultural moment. Stepping into the spotlight with no big production, just a voice and a personality. Equally as amazing was her debut Glasto show. On The Pyramid Stage, just her and a band, barefoot and smoking in the Sunday sunshine, she stunned a hundred thousand people into silence.

Best track: National Anthem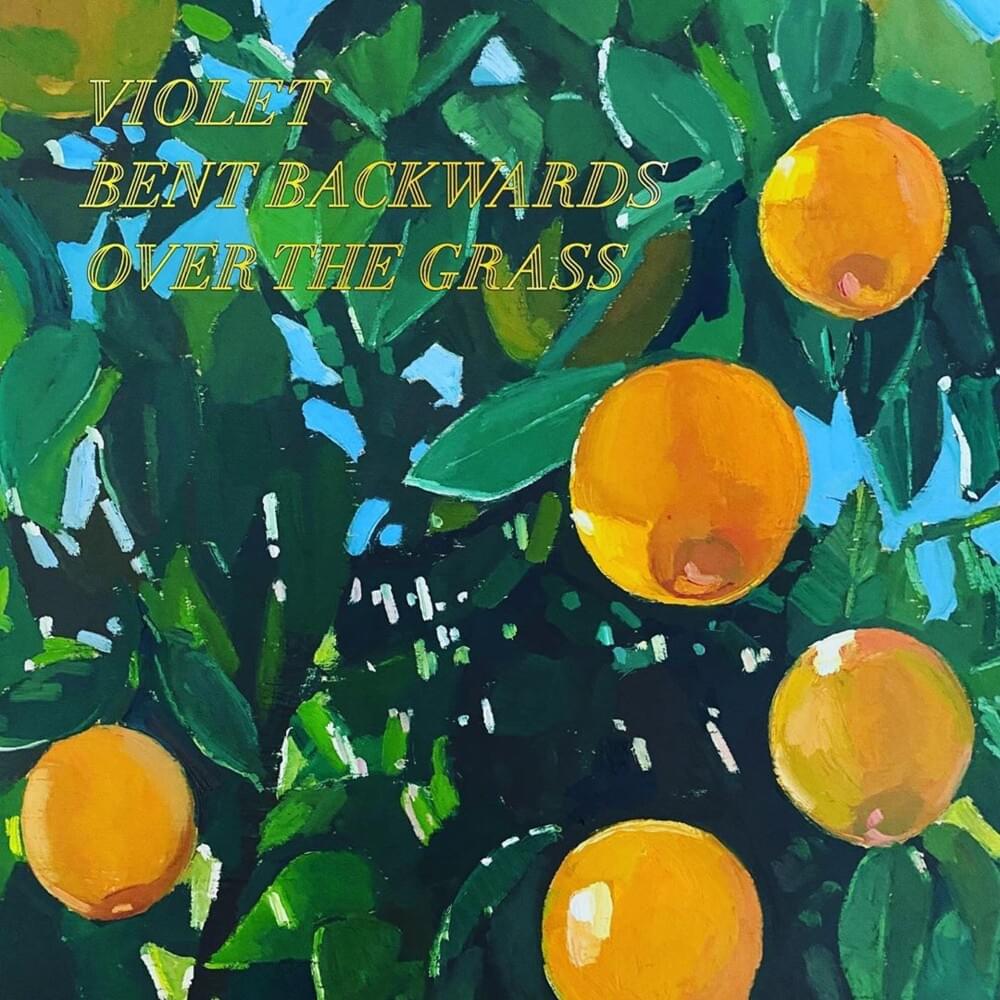 The curve ball, a spoken word album, poetry sitting atop musical vignettes. A brave and bold statement which gave us a glimpse into the soul of an artist. Yes, *maybe* it could be seen as pretentious to publish your poetry collection and twin it with a recorded edition, but I'm here for it, because frankly, it's incredible. It sounds like it was recorded directly into an old phone, or a tape recorder from the seventies, but that's where the charm lies. Feeling like we've picked up the phone on someone else's conversation, listening in as secrets are spilled, pictures are painted, chairs creak in the background, gasps of breath are caught and lip smacks echo throughout. It's almost like a Grouper record! Beat poetry whispered a-top sparkling, jazz filled movements. I guess maybe it's therapy for her, for us, for everyone. Vulnerability laid bare. Beautiful.
Best track: SportsCruiser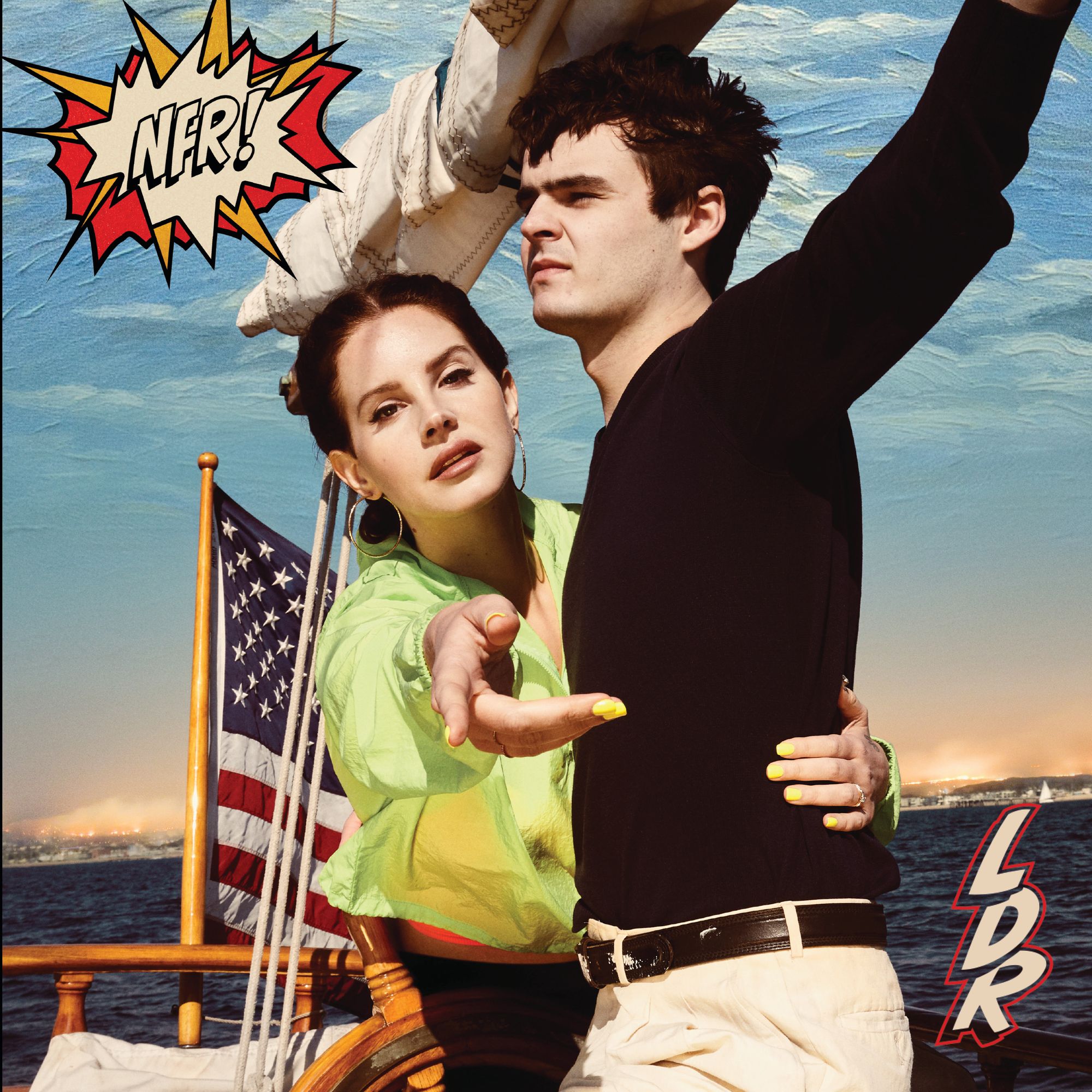 It's a sassy and headstrong affair, Jack Antonoff's production is front and centre, reducing Lana to just her INCREDIBLE voice, strings and a piano. It's impossible to not hark back to the Laurel Canyon songwriting legacy here, there's an almost folk-tip to the narratives. We're eased in with the title track, and then smacked in the face with Mariner's Apartment Complex, a self assured anthem introducing us to the real Lana. Following the collab heavy Lust For Life it would be expected that we'd get another slab of paint by numbers Lana-pop, but thankfully there's none of that here. The whole record is so introspective, staring longingly out a window, waving goodbye to chasing the idealistic American dream, (the one portrayed so perfectly by Norman Rockwell), and accepting that life is about love, friendship and family rather than the $$$. It's one big eye roll at the idea of fame and making art for the sake of pandering to the industry, perfectly narrated on The Next Best American Record.

Some of the best melancholy and poetically lovelorn lyrics are in here, "If he's a serial killer, then what's the worst that could happen to a girl who's already hurt" from Happiness is a Butterfly or "tearing around in my fucking nightgown, 24/7 Sylvia Plaith, writing in blood on the walls cus the ink in my pen don't work in my notepad, don't ask if I'm happy because you know that I'm not, but at best I can say I'm not sad" from Hope is a dangerous thing for a woman like me to have - but i have it. These songs cut deep and don't heal, NFR is an ESSENTIAL album (literally for us), you should all own it. Like Joni's Blue this record will be a call to arms for women for generations to come. To be honest it is probably the best LDR record, but Ultraviolence has been in my life longer.

Best track: The whole thing, start to finish, no skips.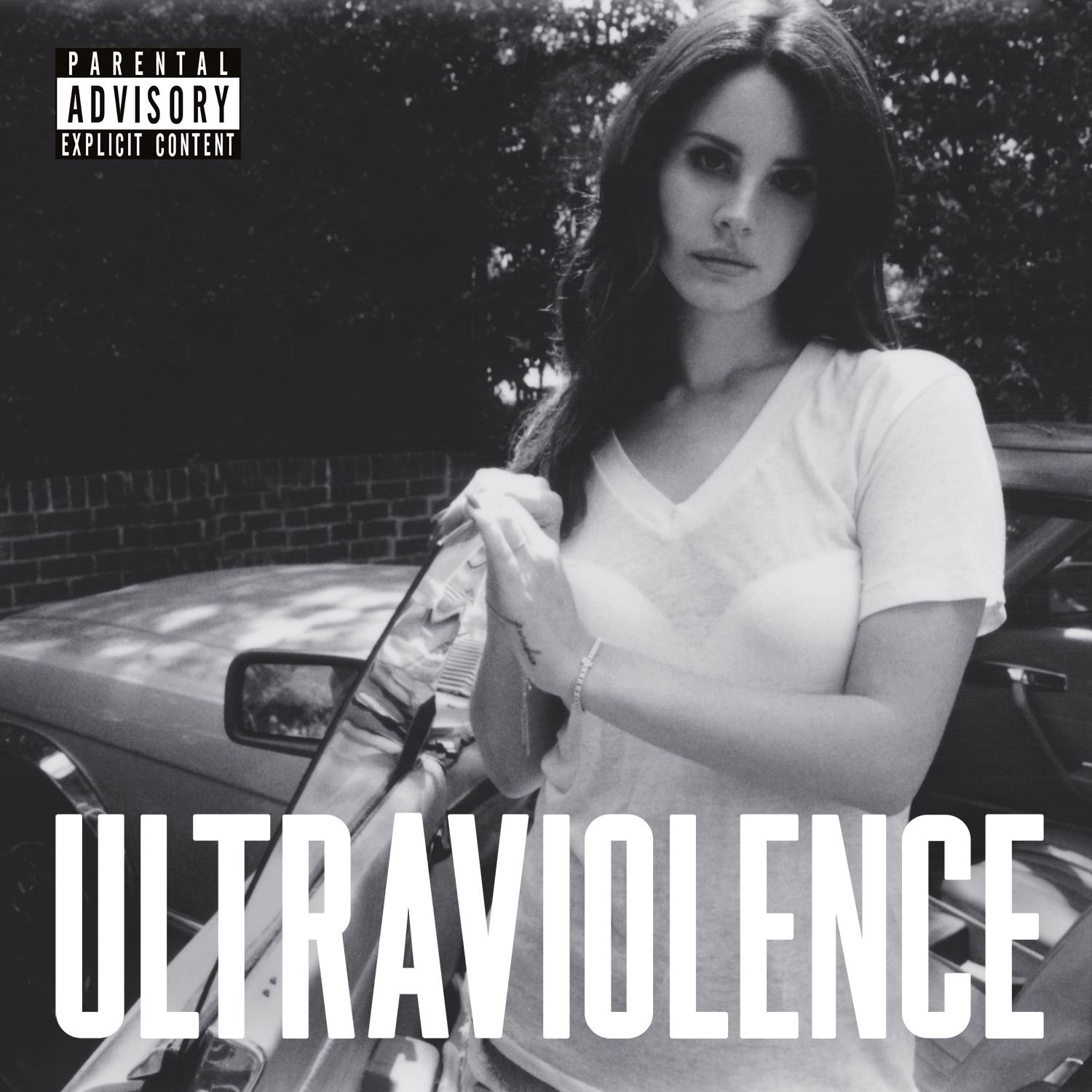 The monochromatic imagery of Ultraviolence sums the record up perfectly. Hyper-cool, all neon lit and smoky, it's a sexy and woozy masterpiece. Like one long montage driving through the city and the desert, it's 51 minutes of perfection. Opening with the heartbreak opus of seven minute Cruel World, we're introduced to the blasé and dangerous new space that Lana inhabits. The glamour of dying young, drugs, sex, pumped into our veins via guitars that sound like sirens and drums that sound like your pulse. Title track Ultraviolence switches the lights off and drags us, as listeners, into a seedy and dark corner of America. Those Dan Auerbach 'Twin Peaks' guitars, and that snare sound, are to die for, as is Lana. This whole record feels like we're invincible, we're on a motorbike, arms wrapped around Lana's waist and she's driving with her eyes closed and laughing maniacally.
The first single was West Coast, if I remember correctly, and it was markedly different to anything on Born To Die. Funky and effortlessly cool guitars, that breathy vocal drawl and an anti chorus. It was an exciting time to be a Lana fan. The whole album is unapologetically sensual, veering between slow jams and pulsing grooves, all topped with Lana Del Rey's impeccable lyricism and songwriting. Untouchable. The best Lana Del Rey album.
Best track: Ultraviolence