A beguiling lo-fi pop delicacy.
---
Video Premiere
mui zyu - Ghost with a Peach Skin
Produced and filmed by CLUMP Collective.
---
Hong Kong British artist Eva Liu finesses her prior work to conjure a spirited and sonically succulent collection of songs as mui zyu on debut album Rotten Bun for an Eggless Century.
One third of London/Glasgow indie rock trio Dama Scout, Eva first emerged with music under the moniker of mui zyu in 2021 with warmly received EP a wonderful thing vomits that showed off her carefully crafted penchant for sugary, haunting melodies. Co-produced with Dama Scout bandmate Luciano Rossi, Rotten Bun expands on this sound world and evolves it into an entirely submersive musical realm - one that by Liu's own admission "zooms in emotionally". Filled with lush, often delicate and exquisitely eclectic instrumentation and paired with affecting songwriting, it's a record that envelops the listener almost completely, vying to whisper distortedly into your ear.  
"Songs are full of secrets, even to the writers - I know some of the secrets in my record, but there's new ones revealing themselves all the time."

With Rotten Bun for an Eggless Century, mui zyu is primed to nurture the fantasist deep within all of us, all you have to do is let her in.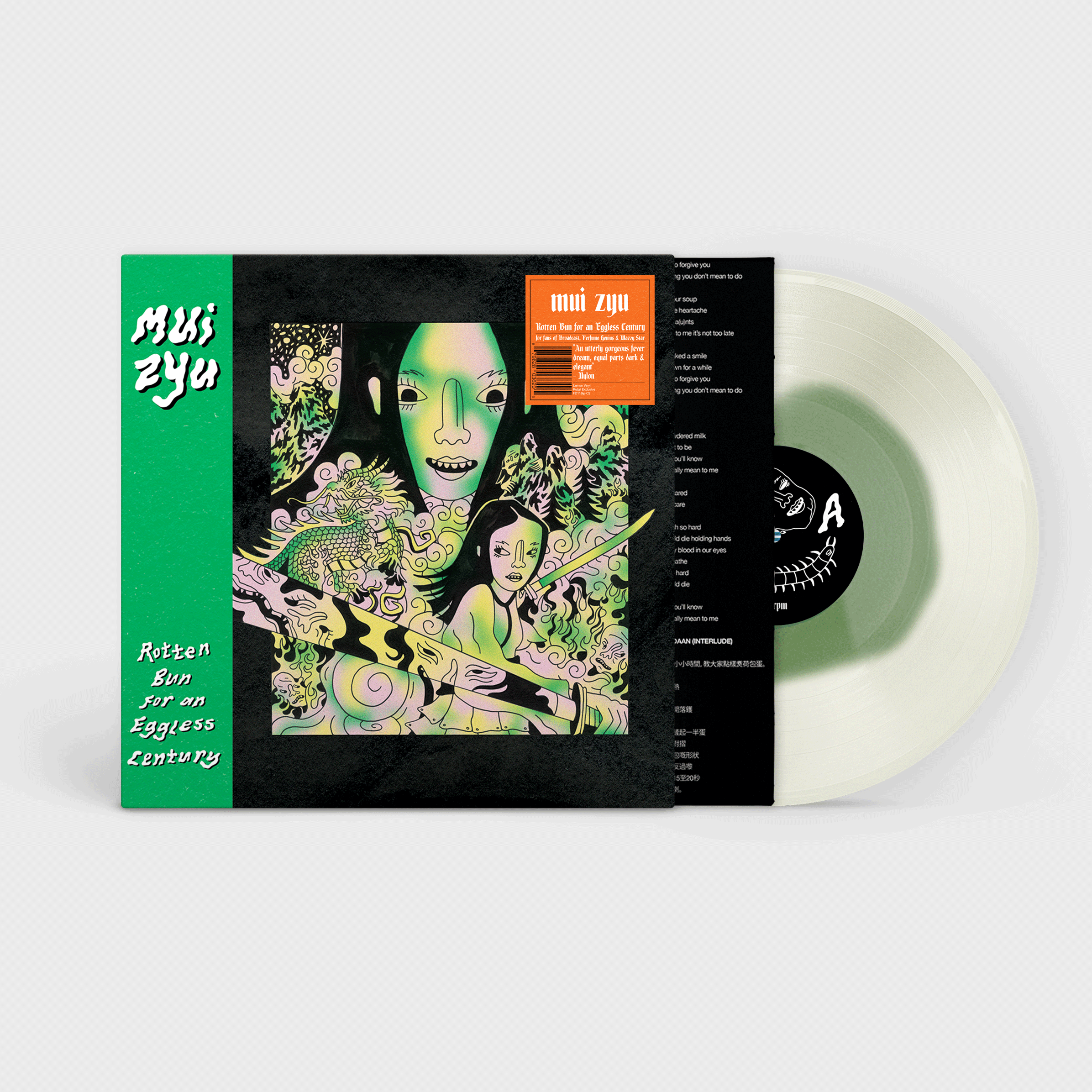 Mui Zyu - Rotten Bun for an Eggless Century
Rough Trade Exclusive vinyl.
BUY NOW
For fans of: Hana Vu, yeule, Tirzah, Yves Tumor, Mitski, Westerman.
We're excited to announce mui zyu as part of Rough Trade On The Rise, our dedicated curation putting a spotlight on the emerging music we are the most excited for you to hear, to follow and become a fan of. Read on to discover more about the artist in their own words and make sure you check out forthcoming album Rotten Bun for an Eggless Century released on Father/Daughter Records.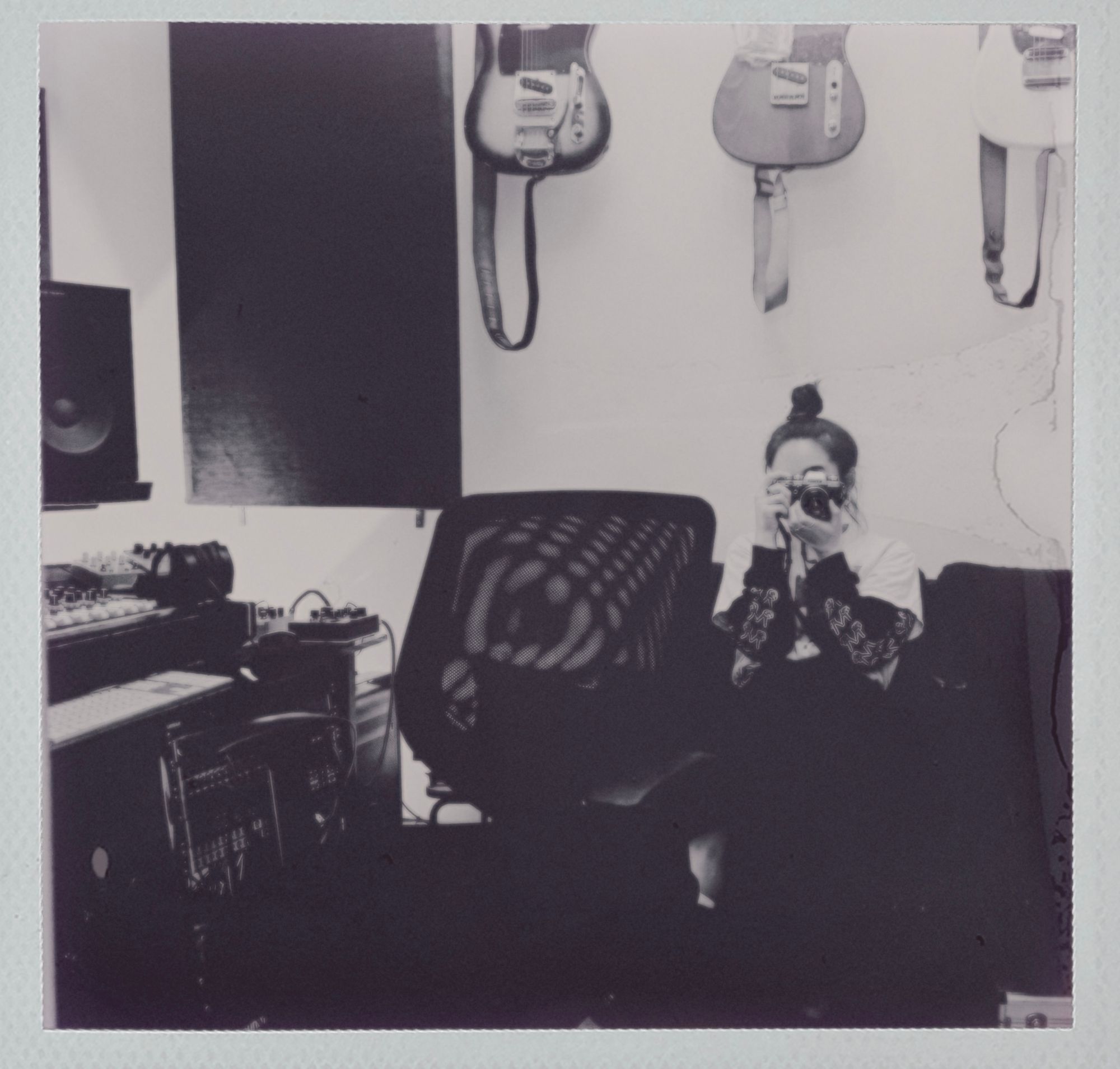 ---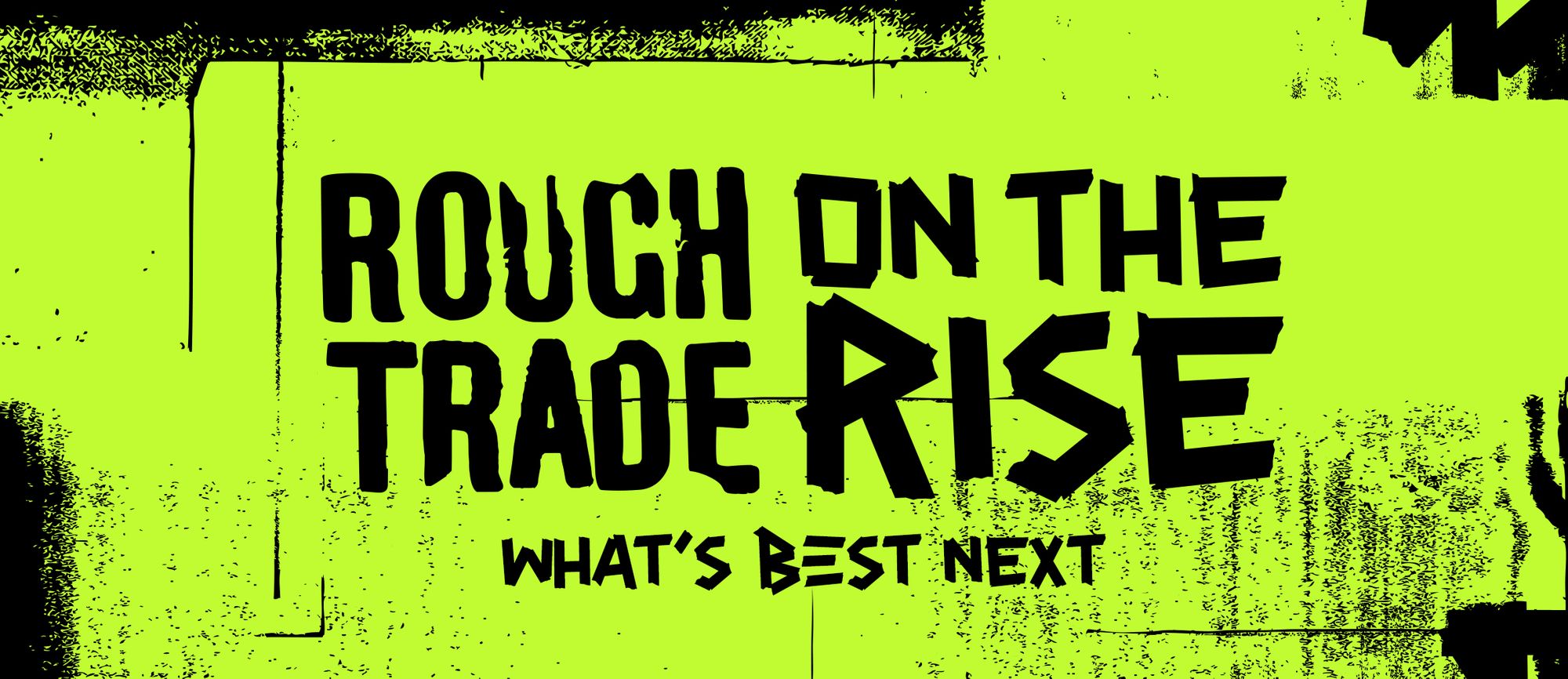 mui zyu on mui zyu
A self-penned bio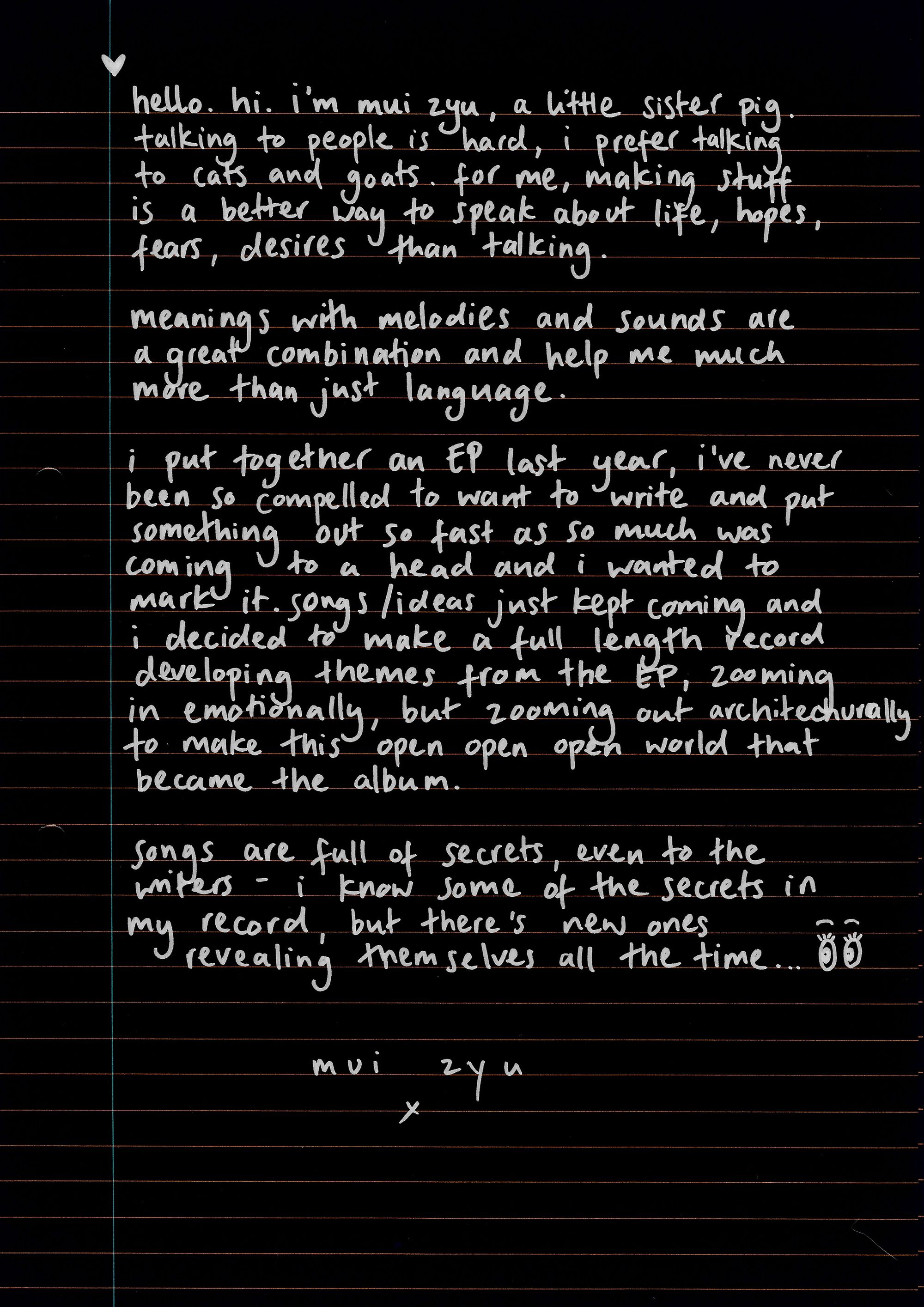 ---
Five by Five
Qs & As
Describe mui zyu in 5 words.
Nobody laughs at my jokes.
5 records you listened to prior to making your album?
Scott Walker - Scott 3
Oneohtrix Point Never - Magic Oneohtrix Point Never
Broadcast - Tender Buttons
SAULT - Untitled (Black Is)
Ataraxia & Mort Garson - The Unexplained
Top 5 career moments since forming?
Having the confidence to say goodbye to music/songs, sending them away into the void.
Getting to work with my favourite label - Father/Daughter Records.
Duetting in Cantonese with Emmy The Great at St Matthias Church.
Making the decision at shows to take off my guitar, stop hiding behind it and dance.
Performing at the ESEA Sisters' curated evening at Somerset House.
You host a pre-release listening party for the album. Who are your 5 VIP guests (dead or alive)?
Anita Mui
David Lynch
Prince
Anthony Bourdain
Anna May Wong
Top 5 essential tour snacks?
Chrysanthemum tea
Nin Jiom Pei Pa Koa Throat Syrup
Satsumas :) that have been reduced to the name 'easy peelers' :(
A block of cheese, preferably cheddar or edam
Is 'sleep' a snack ?