No shits given, profound pop punk and promise aplenty.
Heads up y'all, this one packs a real punch. Far from the superficialities of select indie rock songs of old, ARXX's Hanni and Clara pen and play deeply authentic, storied songs, told through a queer lens.

In 2023, the Brighton duo arrive with a spirited debut album that boasts a killer title track, a guest appearance from excellent Irish indie rockers Pillow Queens and some seriously addictive hooks.
Produced by the band's long-term collaborator Steve Ansell (Blood Red Shoes), and mastered by Katie Tavini  (Arlo Parks), this is an accomplished, infectious exploration of raw emotion and life experience. Released in March of next year, we could all benefit from exiting winter with a decent dollop of sonic catharsis and a kick-ass collection of songs with true heart, so look no further.
'Our pal Tony once said we're like "Taylor Swift if she'd only ever listened to Nirvana."'

Need we say more.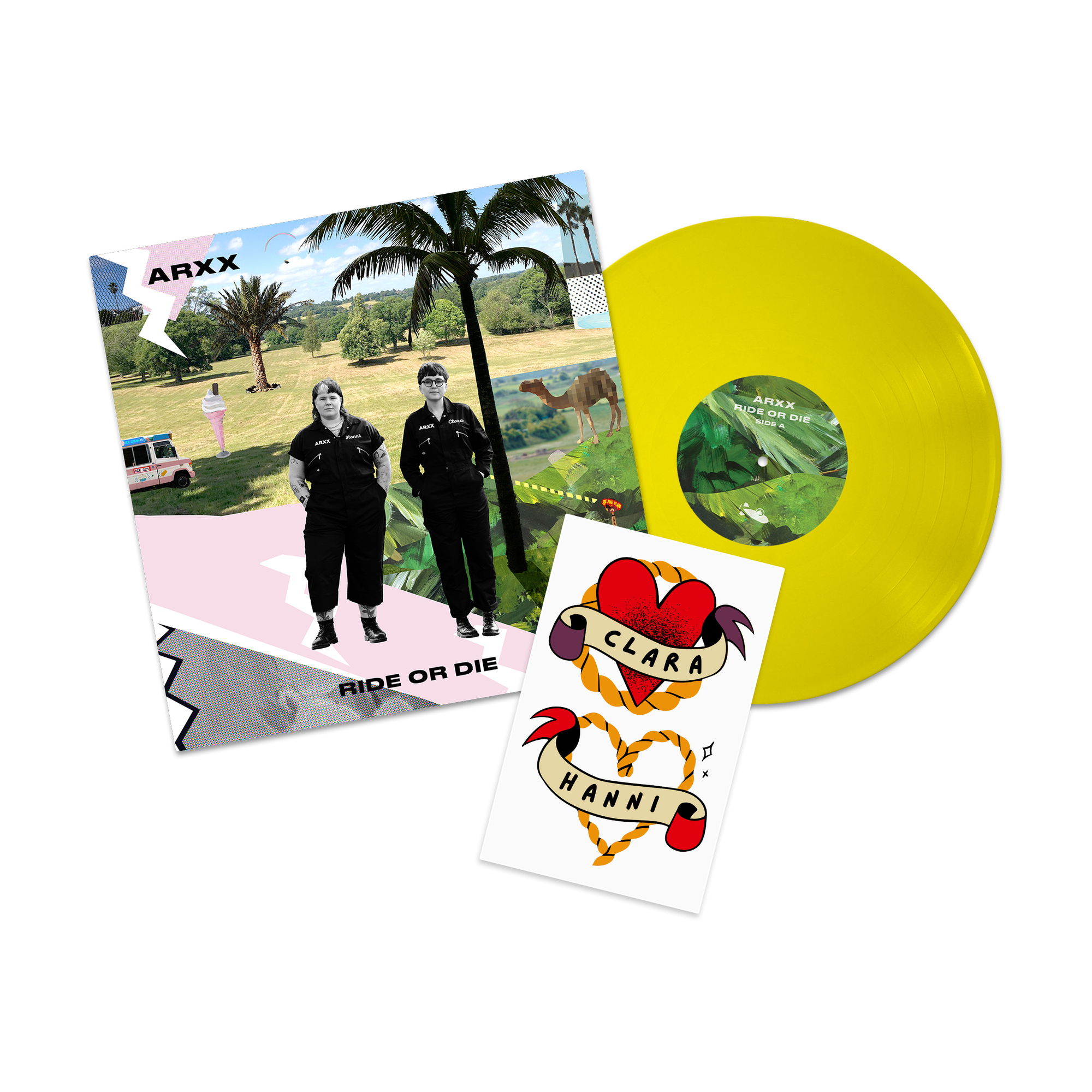 ARXX - Ride or Die
Rough Trade Exclusive vinyl + temporary tattoos.
BUY NOW
For fans of: Peaness, The Big Moon, Charli XCX and Haim.
We're excited to announce ARXX as part of Rough Trade On The Rise, our dedicated curation putting a spotlight on the emerging music we are the most excited for you to hear, to follow and become a fan of. Read on to discover more about the band in their own words and make sure you check out forthcoming album Ride or Die released on Submarine Cat Records.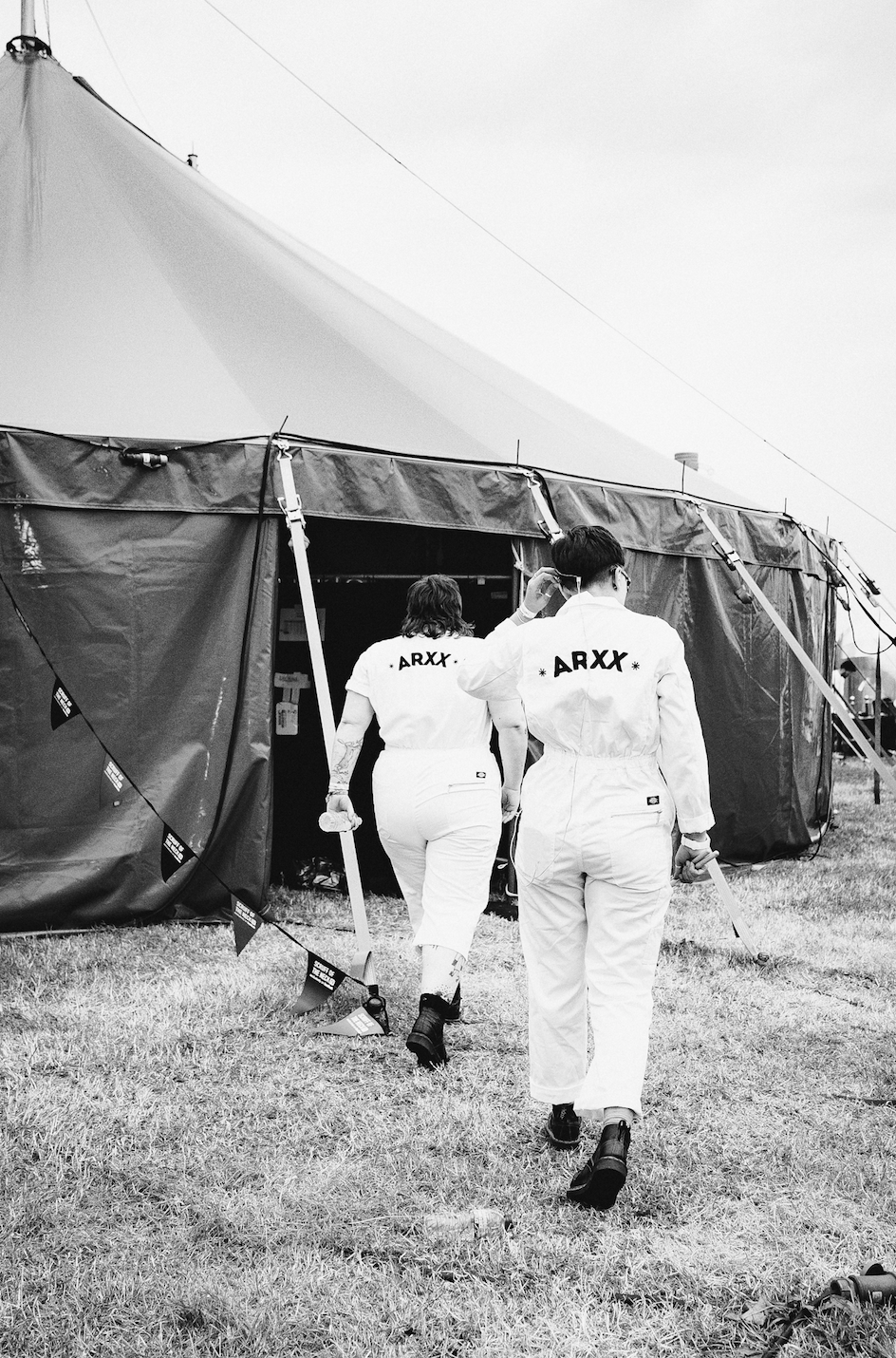 ---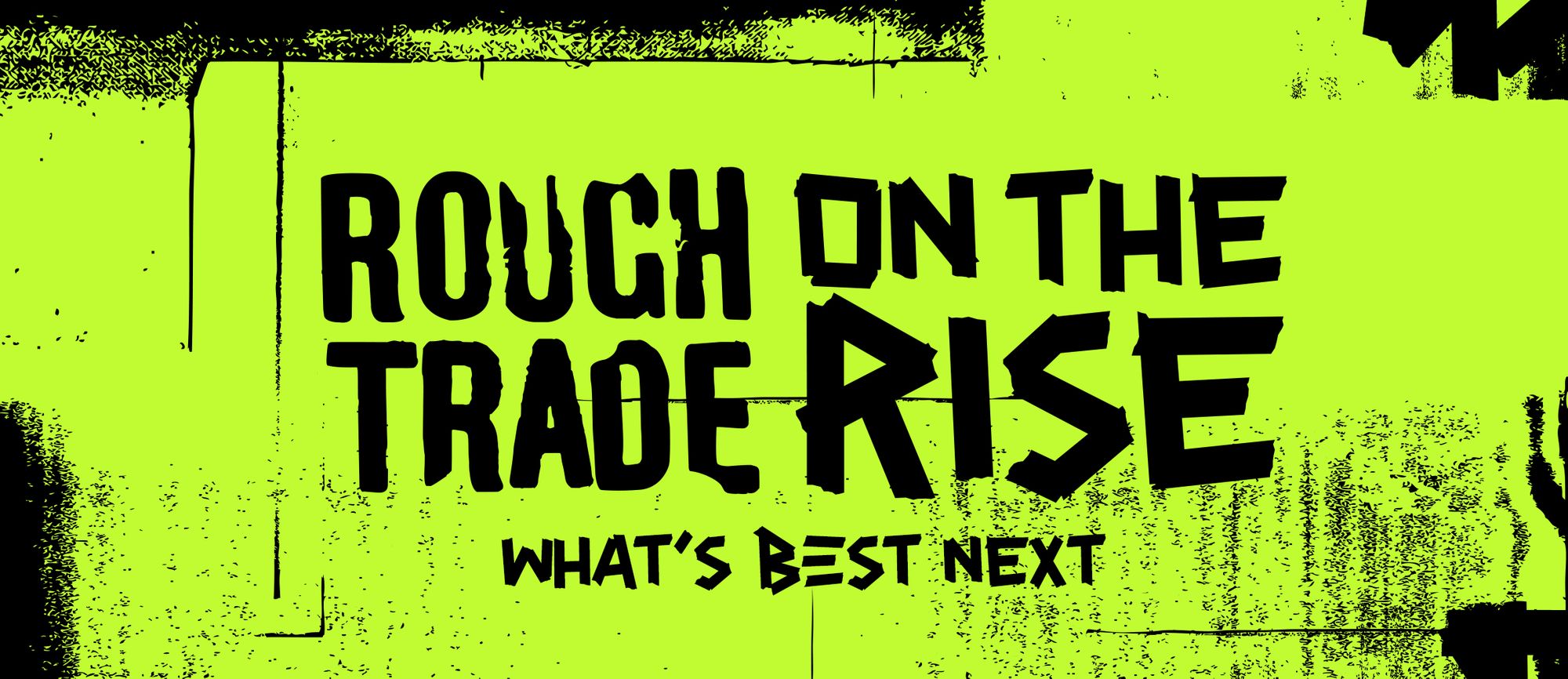 ARXX on ARXX
A self-penned bio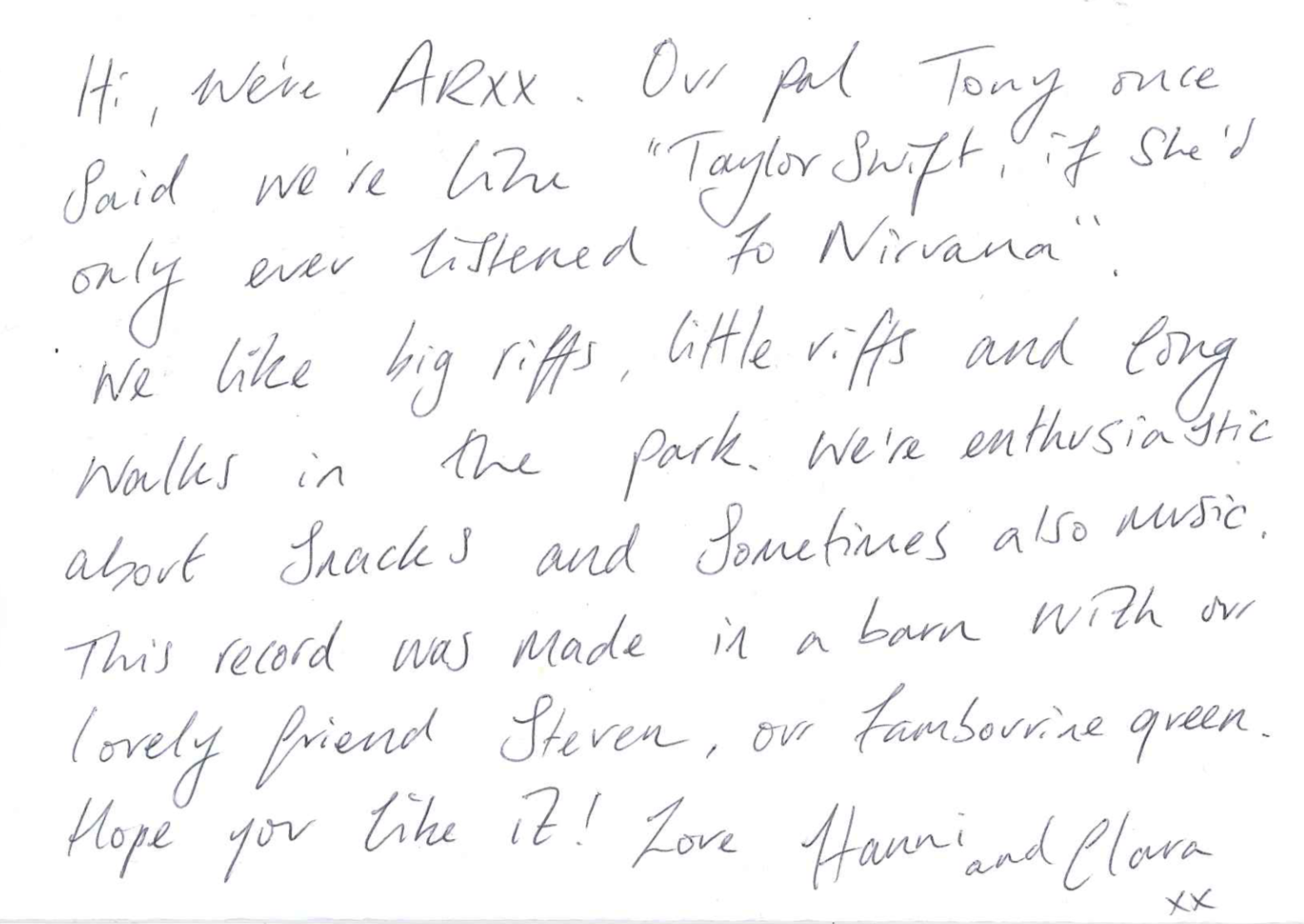 Five by Five
Qs & As
Describe ARXX in 5 words.
Tinky Winky, Dipsy, Lala, Po, Teletubbies
5 records you listened to prior to making your album?
Little Simz - Sometimes I Might Be Introvert
Liz Lawrence - The Avalanche
Haim - Women In Music Part III
Taylor Swift - Reputation
St Vincent - Masseducation
Top 5 career moments since forming?
Playing House of Vans.
Releasing this album.
Playing with our favourite bands (eg Pillow Queen and The Big Moon).
Playing in a deserted Swedish Prison and getting locked in, waking up on the floor to a snow storm outside.
Surprising Clara with a trip to Cadbury world whilst in Birmingham.
You host a pre-release listening party for the album. Who are your 5 VIP guests (dead or alive)?
Dolly Parton
Courtney Barnett
Sister Rosetta Tharp
Danielle Haim
Luisa (from Encanto)
Top 5 essential tour snacks?
Easy peelers
Cheese Strings
Grapes
Freddo
Croissants