The music that hit and the music you missed.
It's been a hell of a year so far for new music, so it feels only right to pause and reflect on the exciting debuts, anticipated comebacks and beloved familiar returns that have graced our racks, stages and pages to date in 2023.
Below, (in no particular order) explore 30 albums we've lived and loved, as reviewed by our staff.
Did your favourite make the cut?
---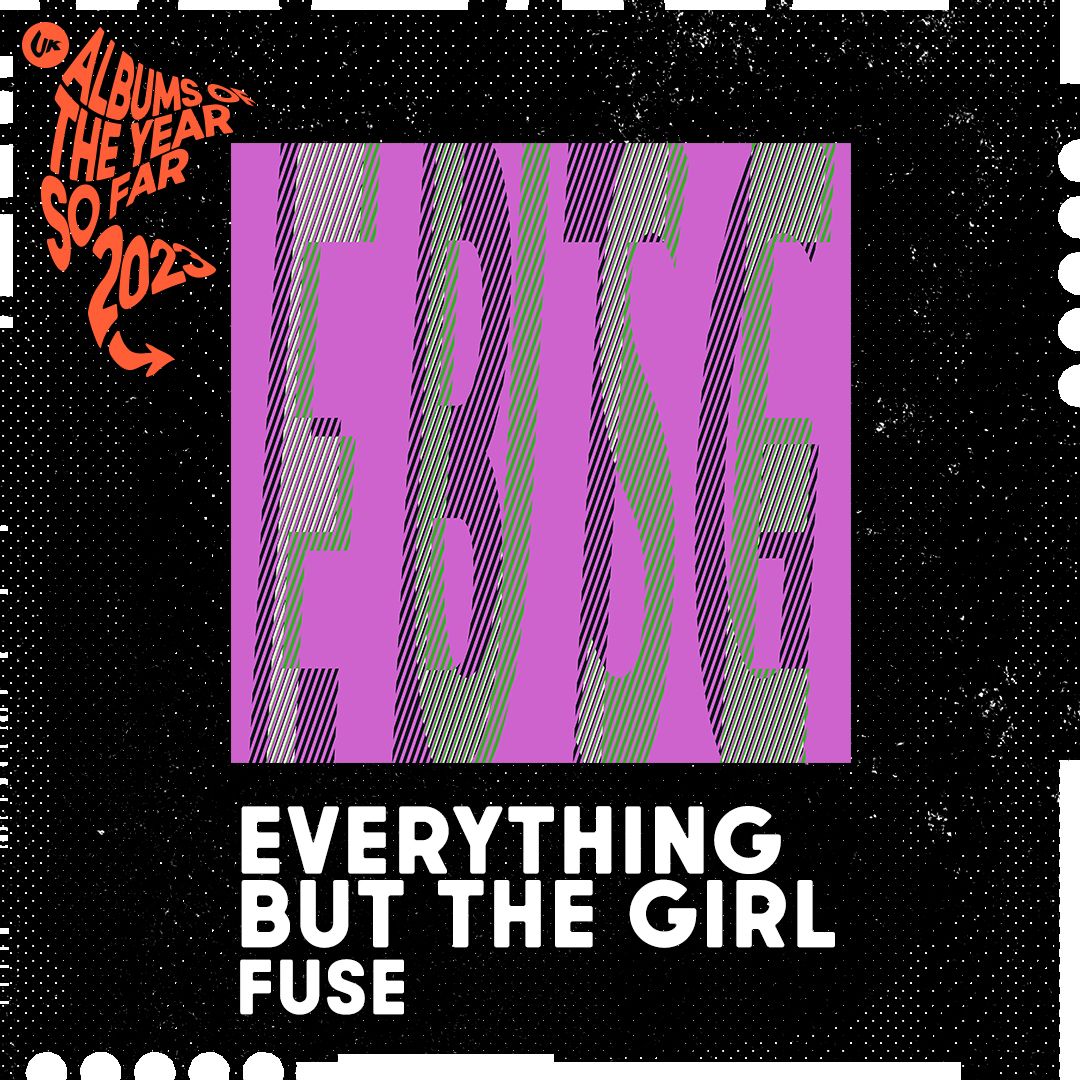 We've been really lucky to have been gifted with so many incredible comeback albums over the past 10 years; Slowdive, A Tribe Called Quest, My Bloody Valentine, to name a few. However, I don't think anyone could have predicted that we'd be hearing a new Everything But The Girl album in 2023. I have to admit that I was pretty nervous when Tracey Thorn first announced the 'reunion', but that quickly subsided once I'd heard the thundering, dubstep-infused, and aptly-titled lead single Nothing Left To Lose. Both Watt's production and Thorn's voice have completely stood the test of time, with the duo embracing contemporary techno sounds that soundtrack their most vulnerable album yet.
Dylan, Office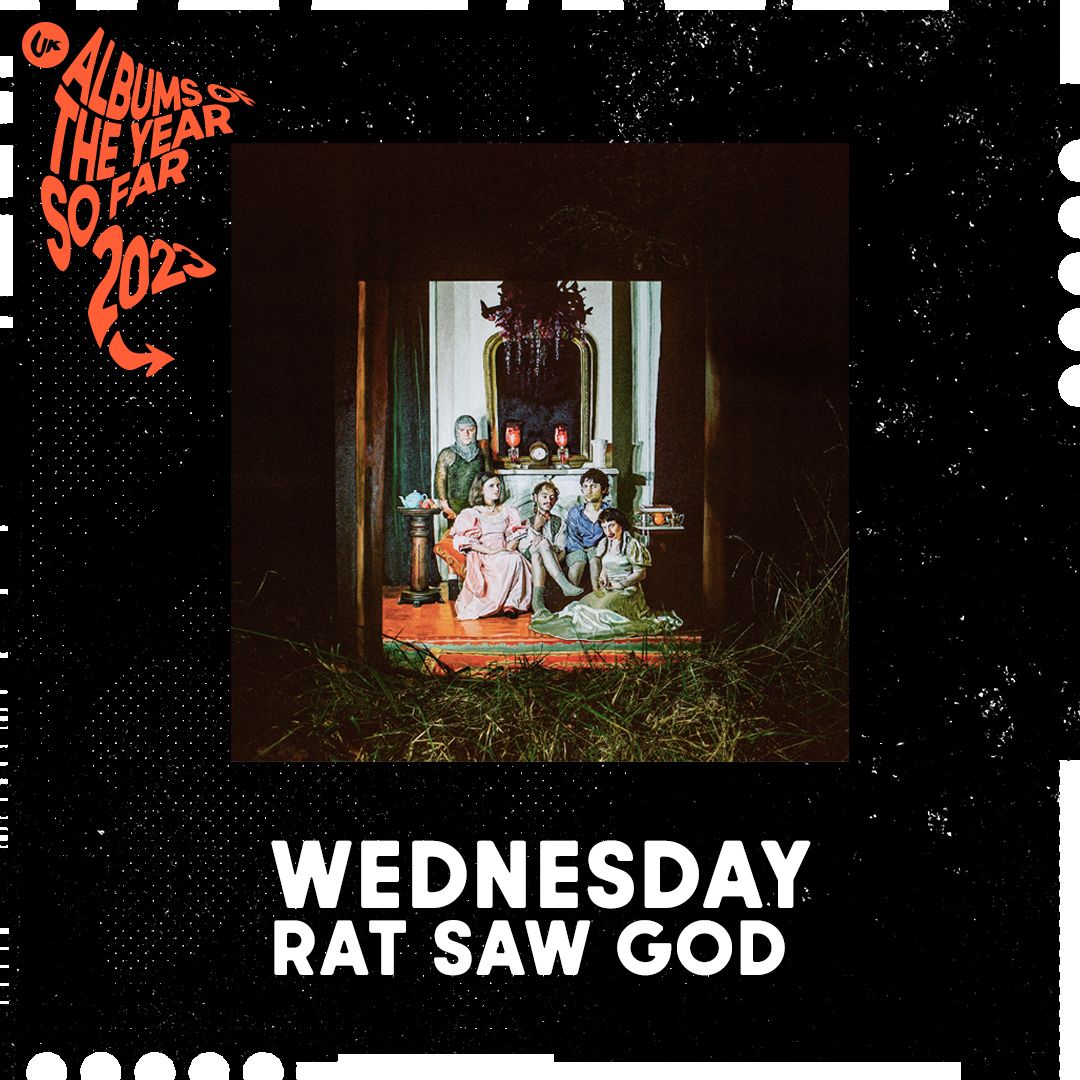 Our shop Spotify algorithm would always play Wednesday after we listened to anything shoegaze, emo or just great, so obviously we fell in love with their records. When Rat Saw God dropped it was like all my alt-country dreams had come true. Equal measures of bedroom emo angst, buzzsaw shoegaze guitars and killer melodies, that make me want to sit in the middle of a cornfield in the sun, drinking coke from a glass bottle and finally indulging my midlife crisis. They recently played here at Rough Trade Bristol, on a Wednesday, and I couldn't go. I will never forgive myself. Anyone want to start an emo-noise band with me?
Adrian, Rough Trade Bristol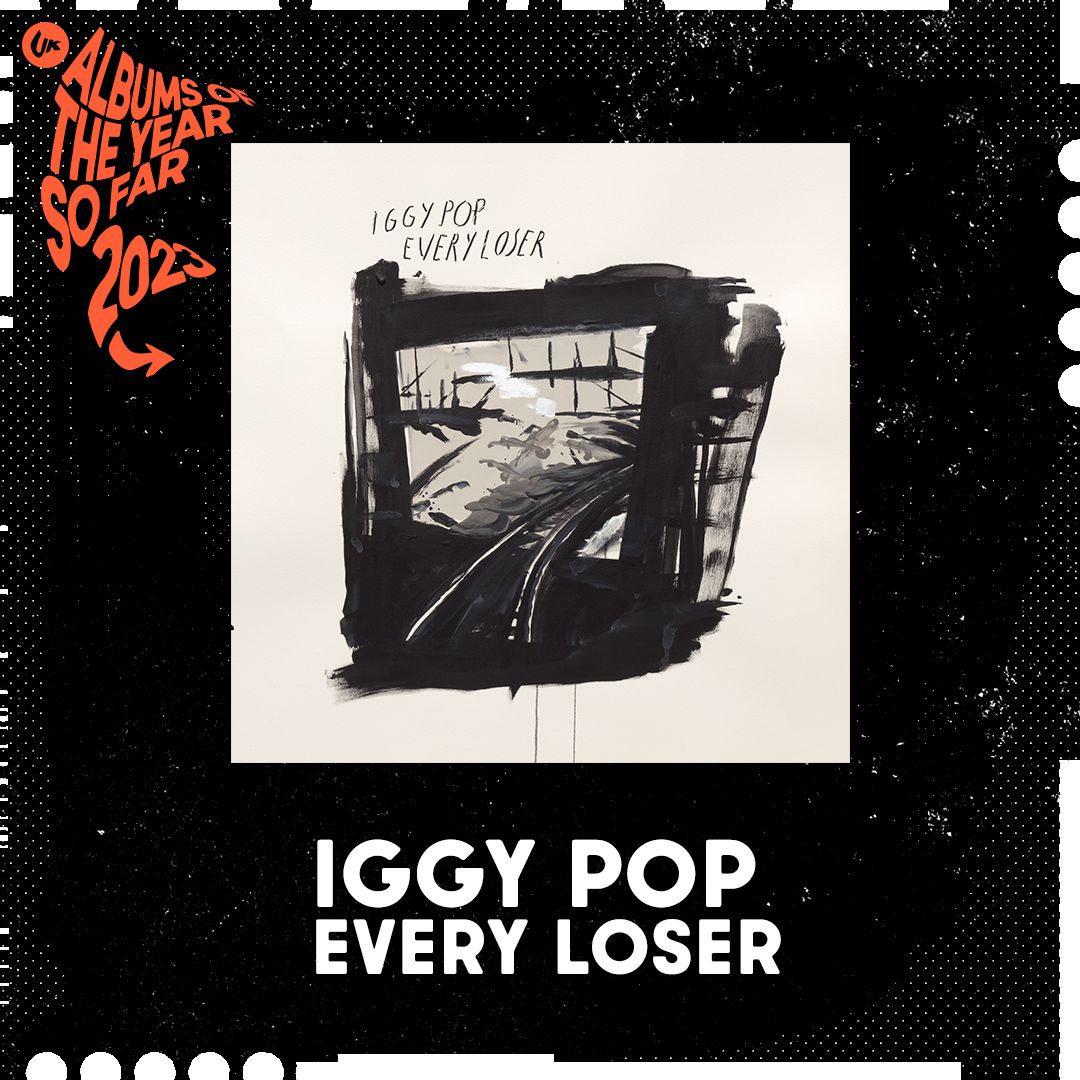 Iggy Pop shines as fearless as ever with an exemplary album of primal rock 'n' roll. With his imitable voice showing no signs of scaling back, Iggy's sound is contemporary whilst still maintaining its raw and riotous punk power. Expressing anger, love, fame, and romance, Iggy leaves no stone unturned to deliver this new output, which although now 19 albums in, finds a more refined and diverse style for the 75-year-old rocker.
Office Dog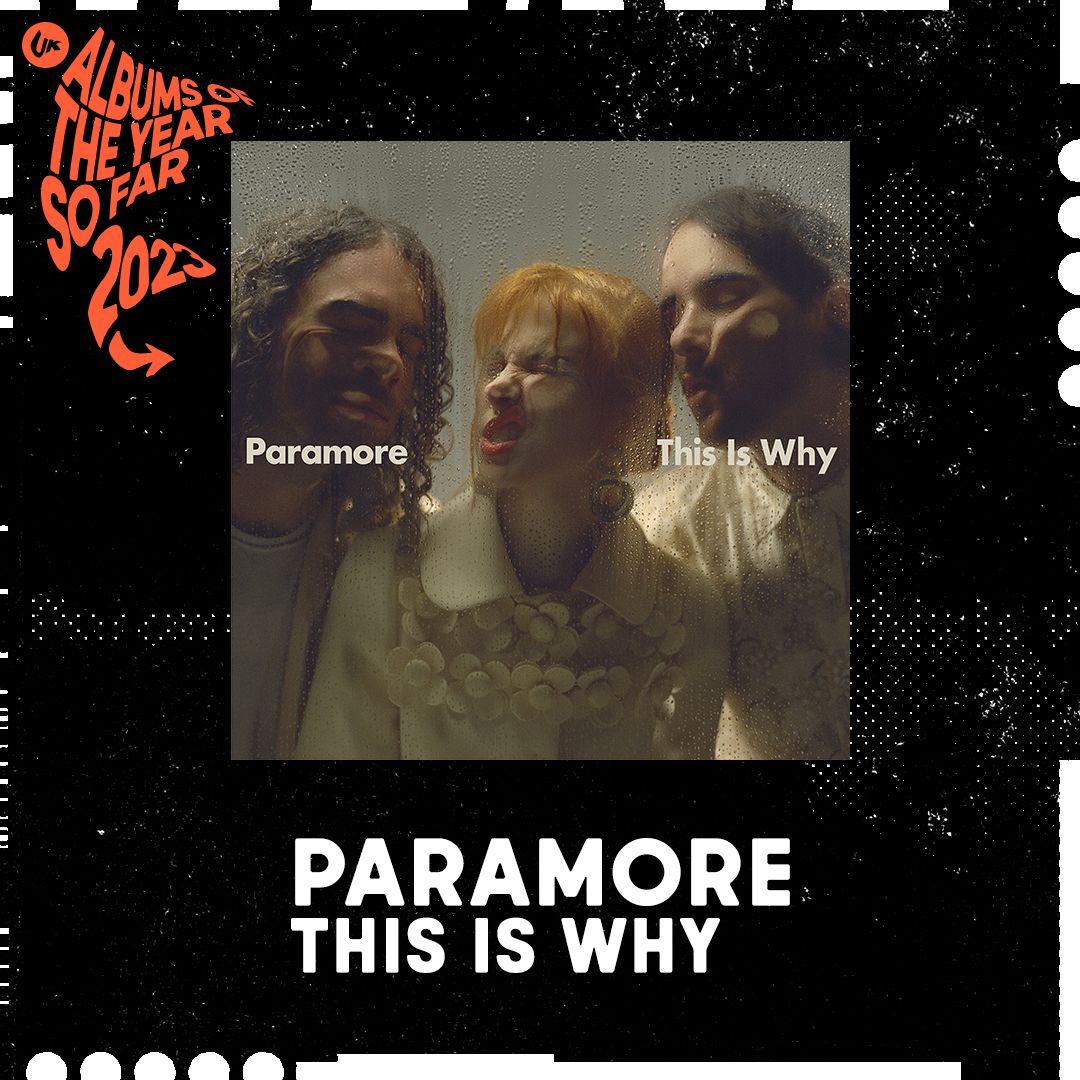 As someone who dyed their hair orange when they were 16 (and again 10 years later) because of Hayley Williams, the release of this album made me truly insufferable. This is Why sees Paramore's triumphant return to guitar music after their synth-pop 2017 release After Laughter. Their new sound sparks a certain angsty nostalgia for lifelong fans and yet still brings us something new. They've definitely given themselves space during their 5-year break to experiment when writing for this album and it brings me so much joy that it has influences from so many UK bands such as Bloc Party, Dry Cleaning, Foals, Yard Act and even up and coming acts like Lime Garden. This is Why also marks the end of their 8 album contract with Atlantic, I definitely get a vibe that this album draws a line under this part of their career and nods to an exciting new era.
Kat, Rough Trade Bristol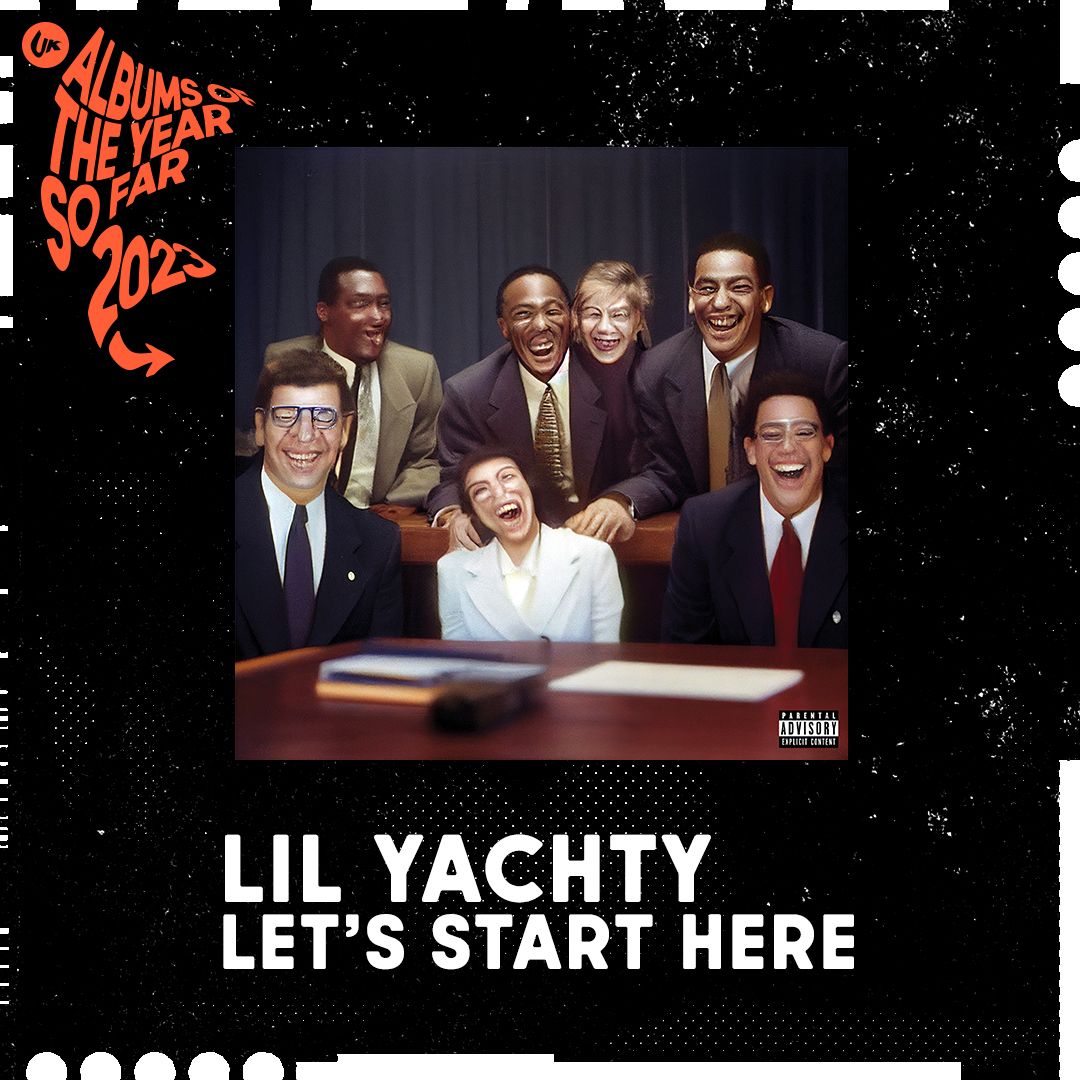 Lil Yachty is one of those artists whose music is such a pleasure shot to the brain - songs such as Broccoli and Poland being some of the most infectious music I think I've ever heard, and this album is no exception. Though now, his sound is now tinged with somewhat darker, psychedelic tones; a very welcome shift. If anyone could pull off a left turn like this it would be him. Best songs: Pretty, Reach The Sunshine.
Noah, Rough Trade Bristol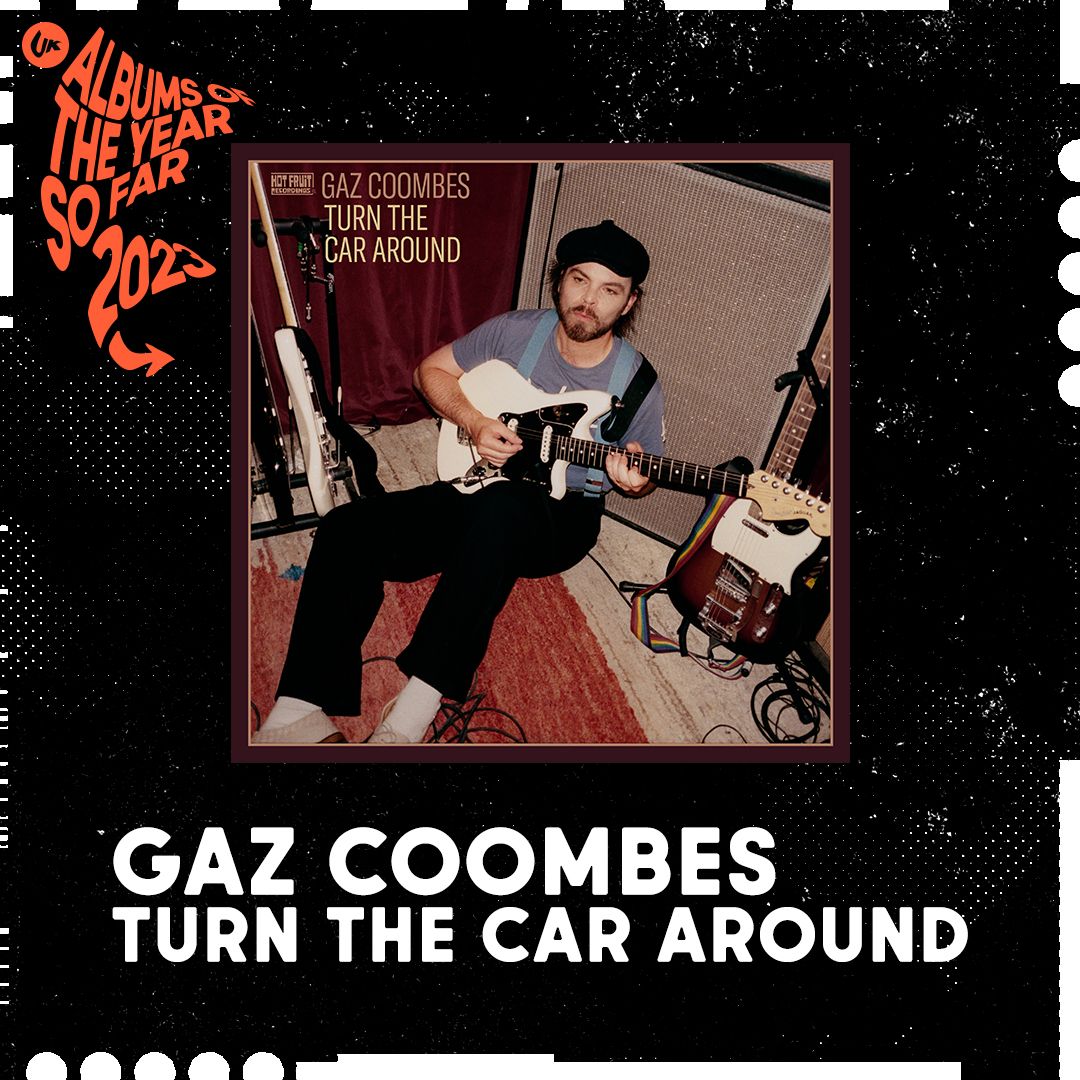 Ploughing the lonely furrow after being in a huge band is a tale often fraught with danger in the pop world, but Gaz is out the other side, and all the more stronger for it. Bonus credit is due to never relying on past glories during a live set (see also Gruff Rhys) - there's a time and place for a Supergrass banger... at a Supergrass gig. But this is Gaz, and Gaz is on it. There's a rightful swagger in Feel Loop, classic song smithery afoot during the infectious title track and Long Live The Strange, whilst Sonny The Strong swells with anthemic, life-affirming pride. Gaz may still not know the answer to why the sun hits the sky, but it's time for us all to bask in the sunshine of this gem of an album.
Jamie, Office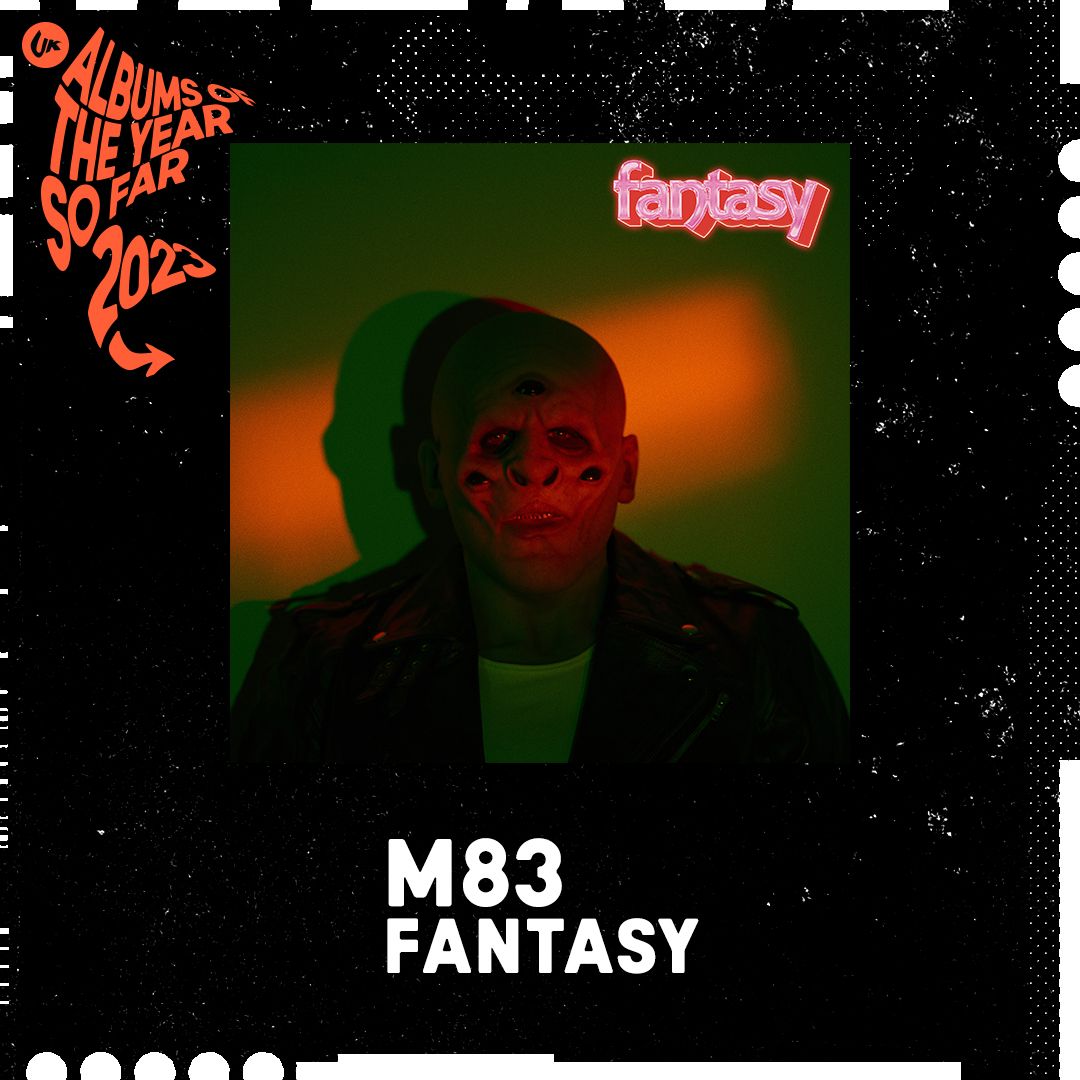 A sensory, world-building experience, M83 return with an album bursting with synths and the band's trademark cinematic power. Underpinned by a pure, unadulterated energy Fantasy does what it says on the tin, immerses you in the soundscapes of dreams and then pulls you out again.
Georgia, Office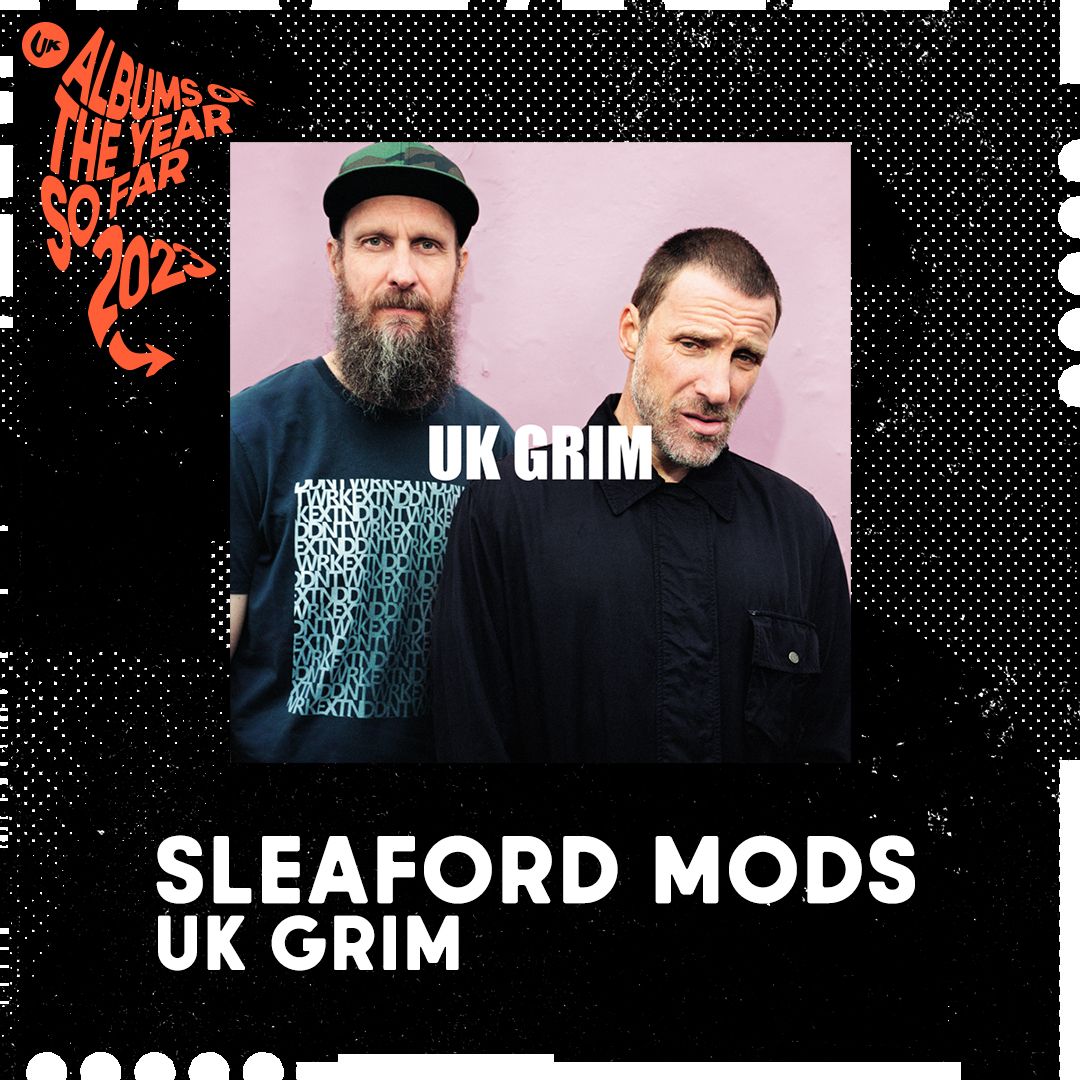 Love or loathe their music, you cannot deny there is something special about Sleaford Mods. Flawed, brilliant individuals making art, being real and having fun on their own terms. It's not always easy in this business, but it's worth it when you can create powerful moments like Jason and Andrew have done with the release of UK Grim. Innovative, engaging and truly music both of and in the moment. Mercury Prize watch out?
Emily, Office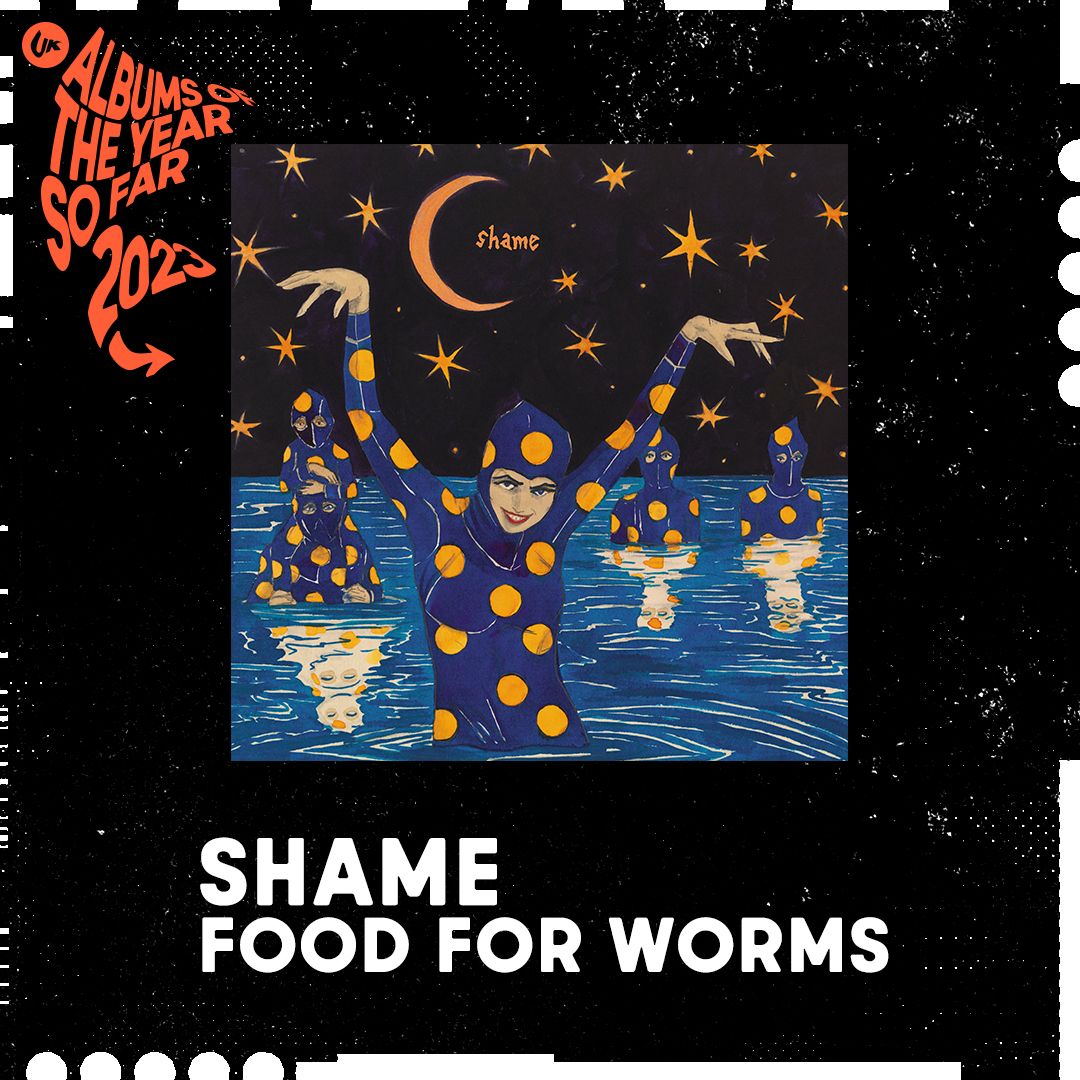 Headbanging punk meets sensitive moments. South London rockers Shame return with new tricks, keeping us just as locked into their upwards trajectory as ever. Their familiar raw energy meets more melodic work making for beautiful tracks you will be sure to have on repeat. A special mention for the highly entertaining karaoke parties accompanying the album launch shows.
Georgia, Office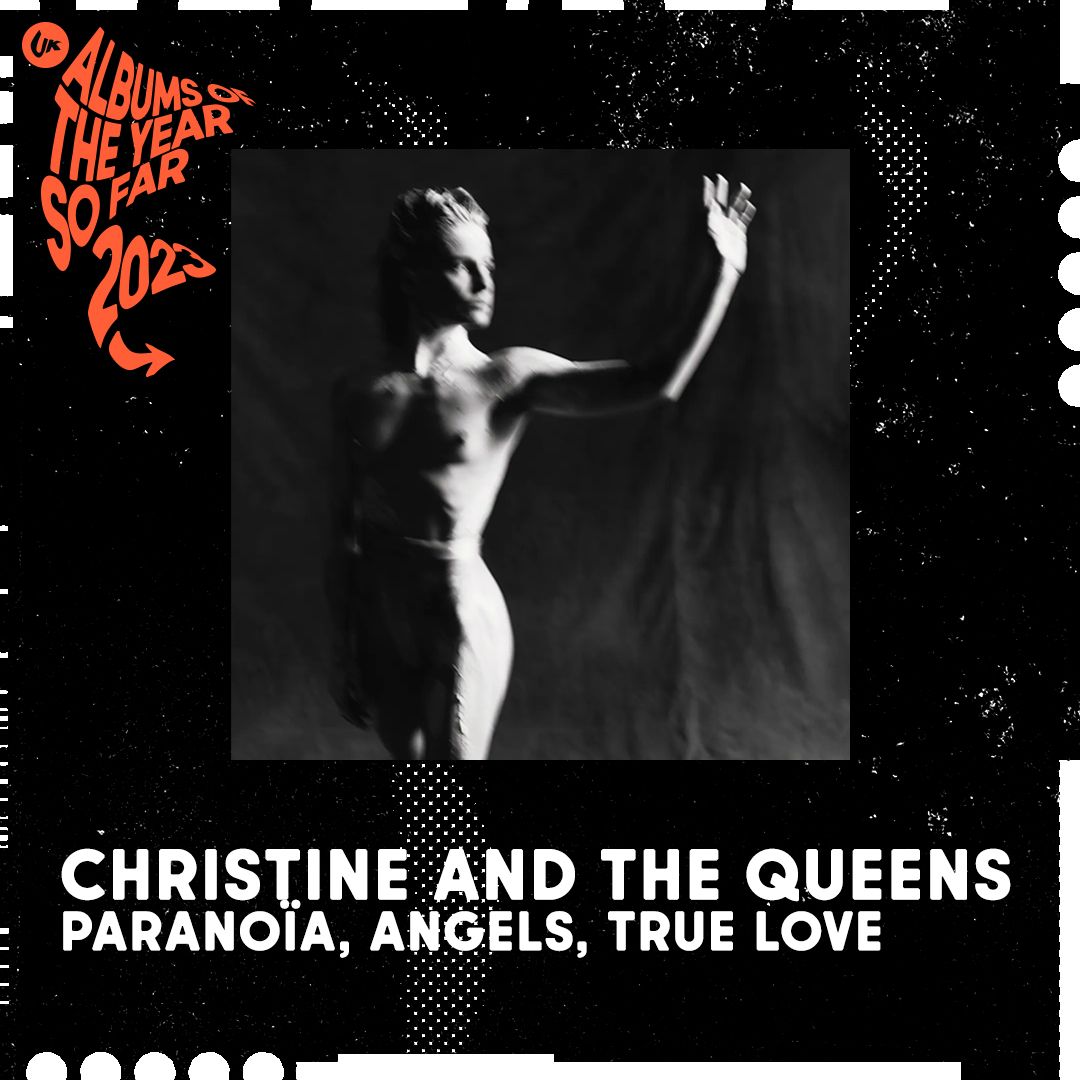 Red invites us to the Opera on his latest album. Decorated in distorted drums and draped in sustained guitars that dramatically pull across a song like curtains after a final act. Red clearly fights to the surface, his voice sounding as immense as ever, finding cracks of light and beckons to the angels. But ultimately finds peace through a 1-hour 37-minute ritual of music and words. Count on him to always push the boundaries of pop and performance.
Mathilde, Office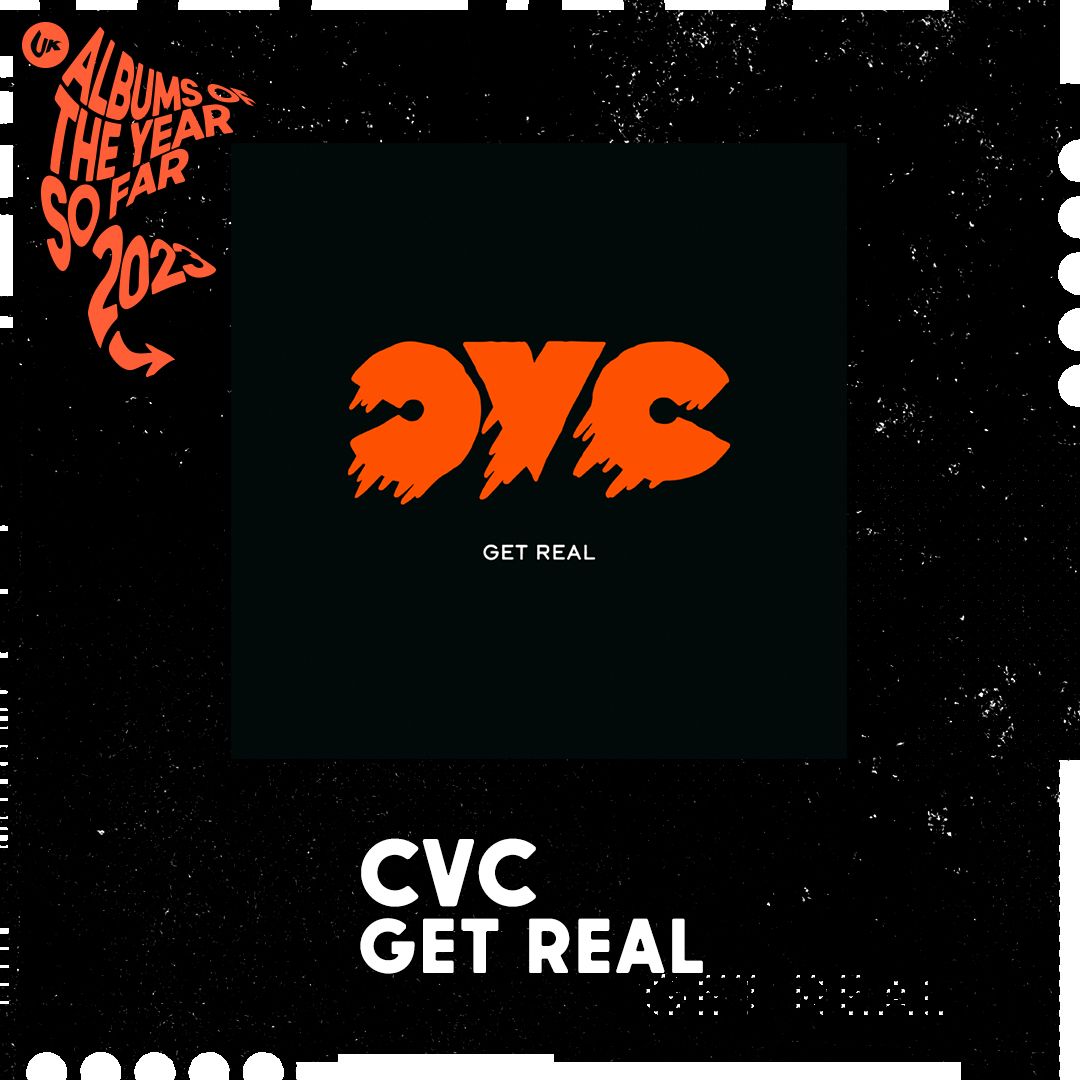 Your favourite new forerunners of retro rock. Our love affair with On The Rise alumni CVC first began with Real to Reel EP last summer. Funk-filled jams, sweeping Laurel Canyon harmonies, and swaggering riffs, this tight-knit band appear destined for greatness, exhibiting a natural showmanship and instinctual flair for the timeless big band sound.

Office Cat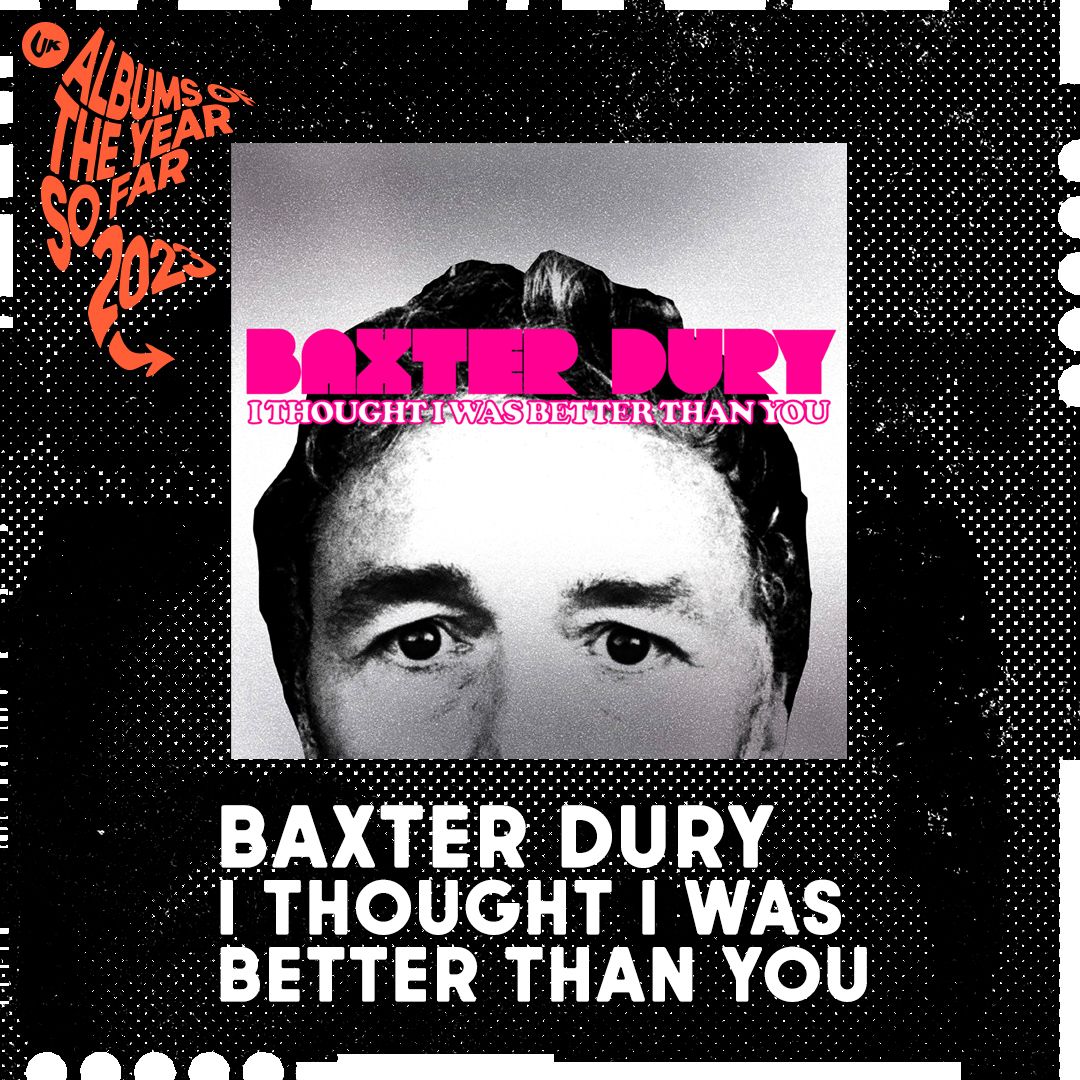 Every time Baxter releases an album I never know if he can top the last one - once again, he's only gone and proven me wrong. With deeply personal lyrics over some of the best instrumentals he's produced so far, you never know if you're going to laugh, cry or just lock into the groove...All of this combined in under half an hour? You really can't ask for much more!
Matt, Rough Trade East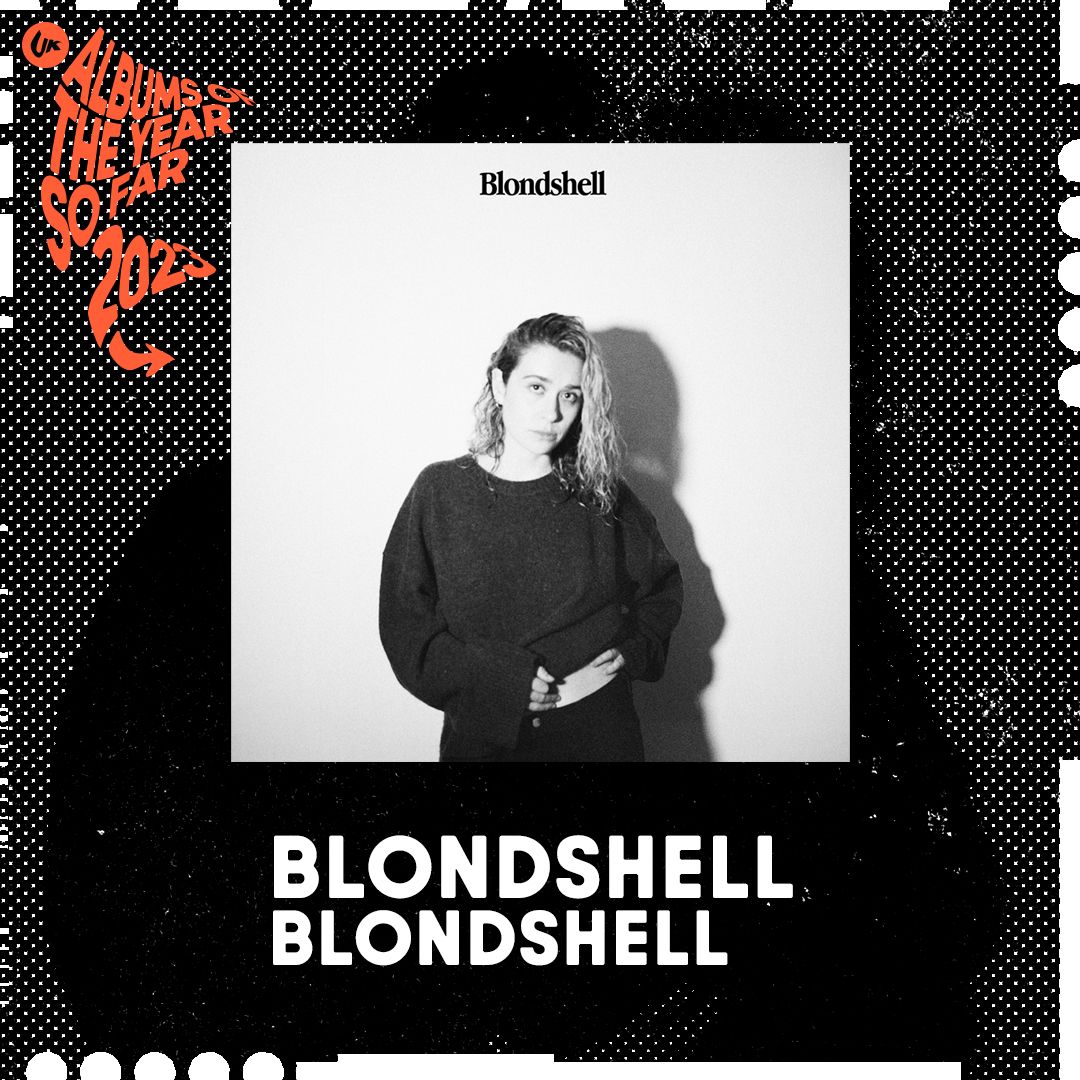 In a world where Phoebe Bridgers-esque singer-songwriters seem to have overpopulated my already saturated playlists, Blondshell came at the wrong time. I was completely apathetic and bored. OR SO I THOUGHT. Turns out the hooky, reminiscent songs she writes were just the antidote to indifference that I needed. And you need it too! Learn from my mistakes! Trust me!
Alex, Office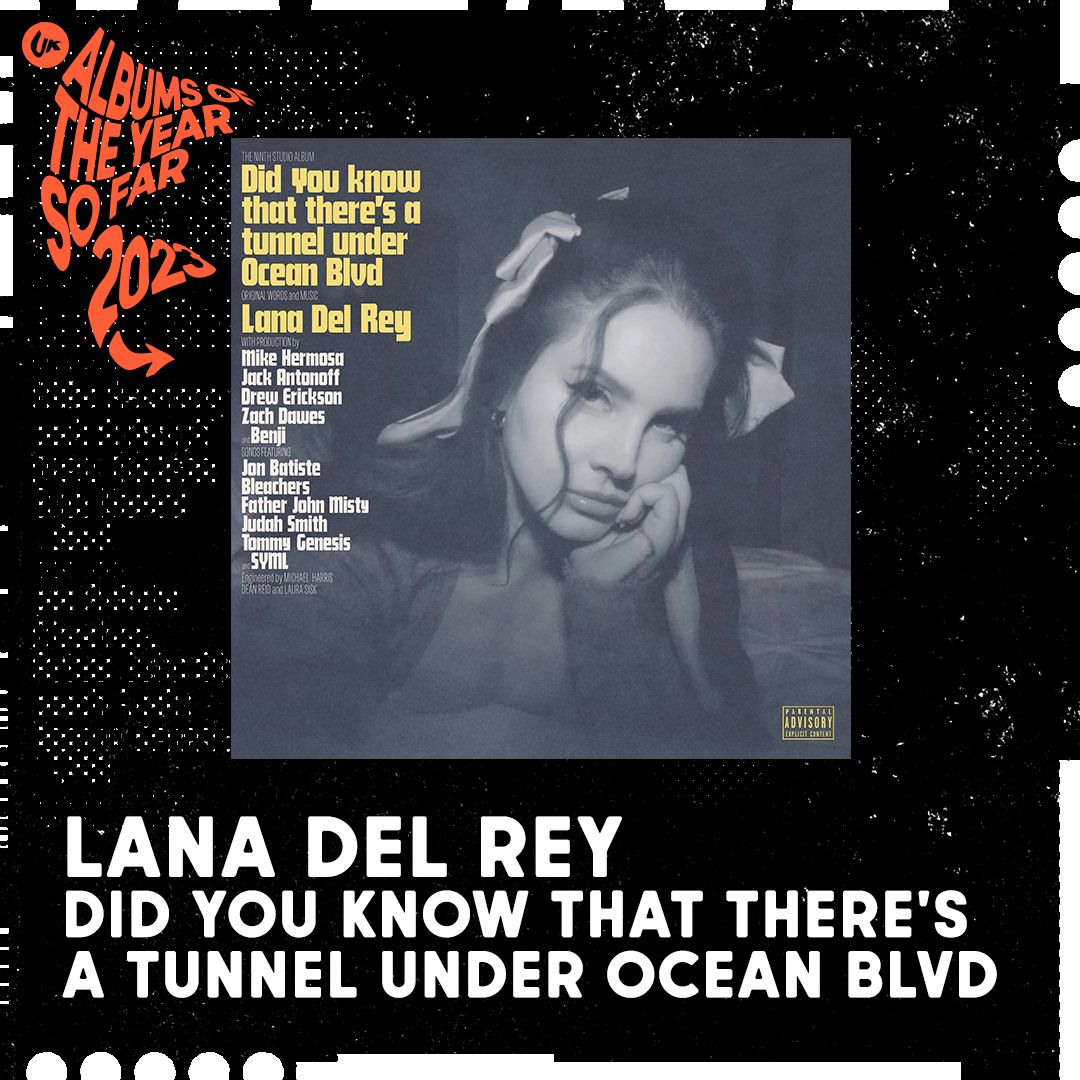 Lana's ninth album arrived perfectly in-sync with the Spring Equinox, warming us all with its dappled sunlight, all dreamy and fresh, the perfect soundtrack to new beginnings. At the core, it's a postmodern piano album, Lana laying herself bare, again, musing on death and lust, like we love her to, and yet again proving she is a master of songwriting and composition. Even the interlude vignettes feel like intimate moments where we are really in Lana's world, sitting next to her in the pews as her Pastor preaches, catching her stifled laughter floating atop the piano.
Adrian, Rough Trade Bristol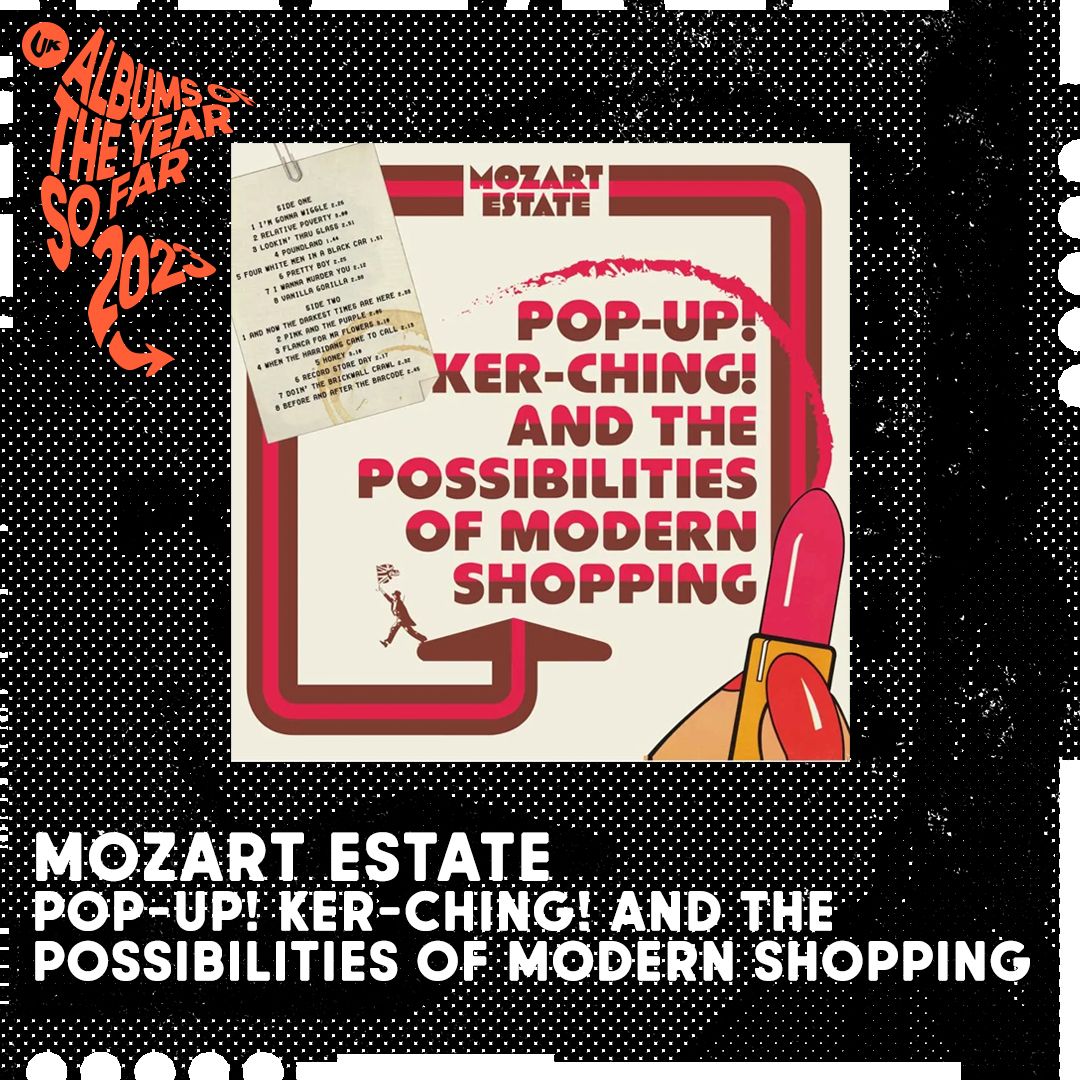 The latest iteration of Lawrence from Felt and the indie legend continues to strive for pop perfection. Musically upbeat yet thematically gritty, Lawrence's well-polished shiny 70s pop sound is brought into the now, informed by the politics of today with astute commentary on the cost of living crisis. Sonically, treat this album like a sweet shop, bright, catchy, and at times beautiful. A real array of sounds, styles and overt pop sweetness. Straightforward yet affective, one of the album's strongest earworms is Record Store Day, which should amuse any participants of the event and music industry people alike.
Georgia, Office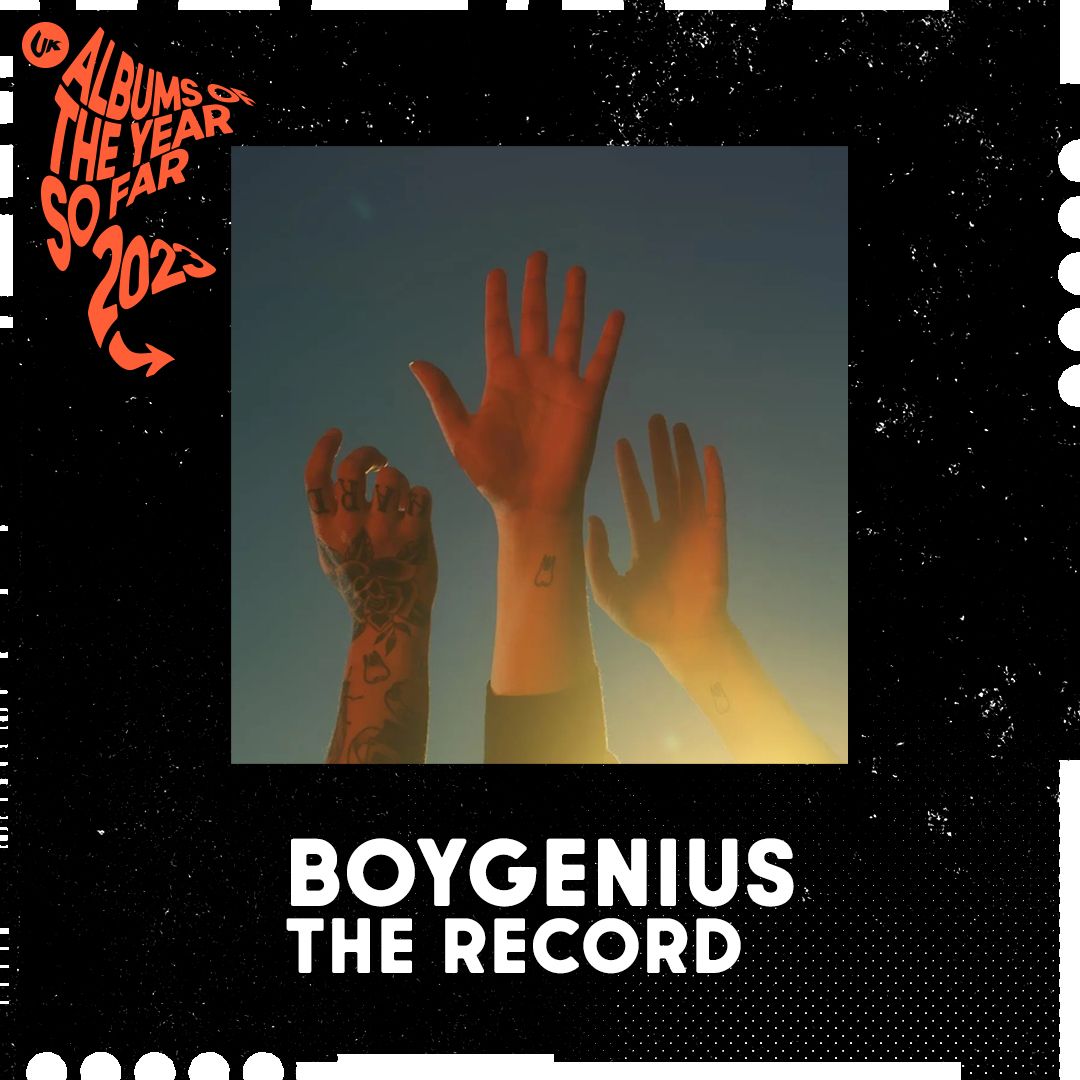 We thought this could be a special record when the shop floor in Bristol became a sea of Doc Marten wearing cool kids on a rainy Tuesday in March for our album listening party. The stillness of cross-legged fans sat on the floor from the front doors down to the café felt like someone had stopped time. Complete calm as Without You Without Them played out, casually and completely devastating listeners for the first time. What followed in those 42 minutes changed the course of music in 2023. boygenius surely must know the power they hold; homely and tender lyrics followed by a swift punch to the gut with unmistakable riffs. There is no stopping the supergroup, there are no brakes, and there's no equal to make it a fair fight. All hail boygenius I say.
Immy, Rough Trade Bristol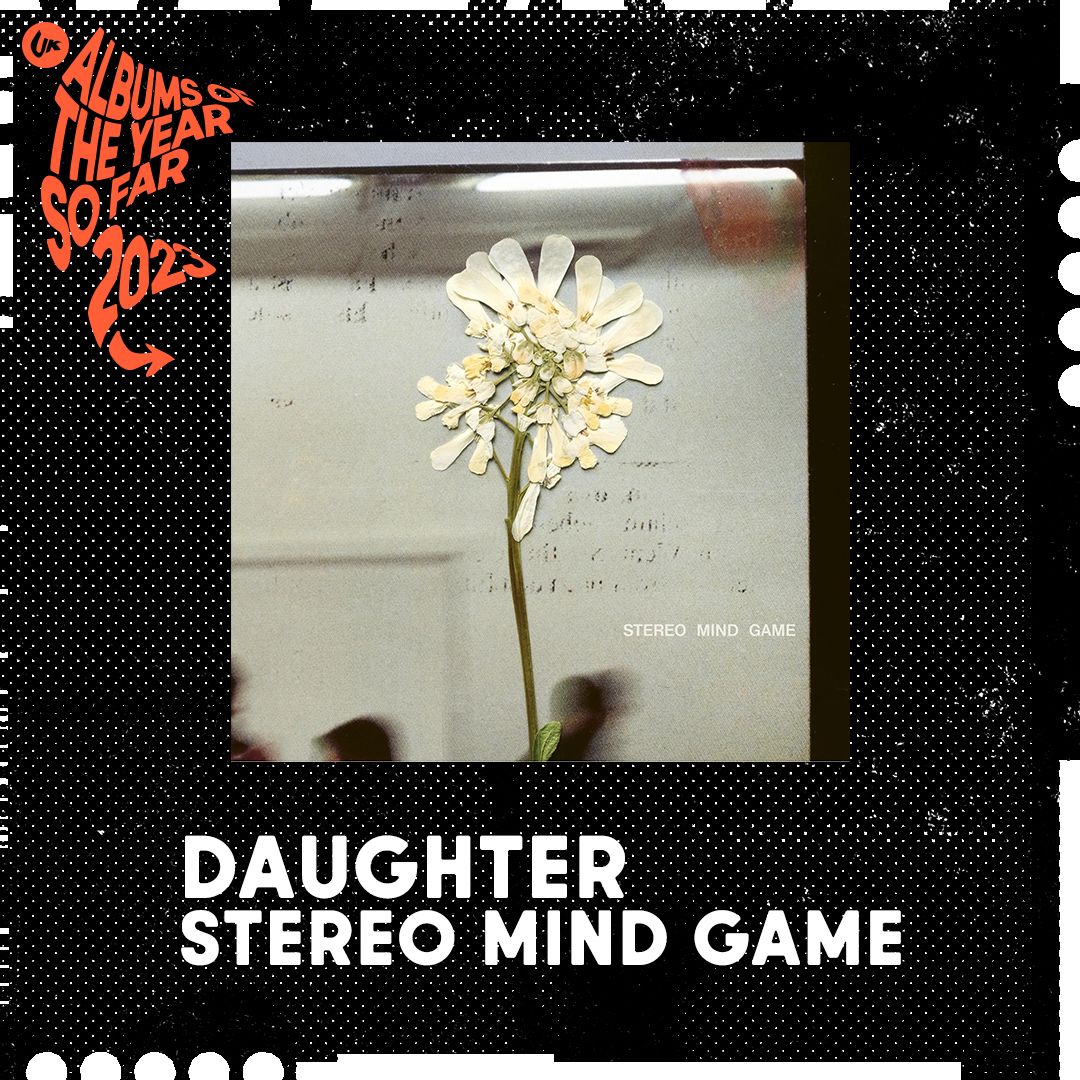 In 2011 Daughter emerged with an EP that would define the adolescence of soft singer-songwriters in the making as we entered a new musical era of USB mics and bedroom recordings. 12 years after its quietly generation-defining song Youth hit Tumblr blogs, Daughter's Stereo Mind Game has found a perfect pocket of sound somewhere between dense rhythmic production and deep atmospheric longing that looks into the future like a door and unlocks the past like a key. This is my favourite Album of The Month in recent years and stands out as a marvel in human growth and creative refinement.


Tilah, Warehouse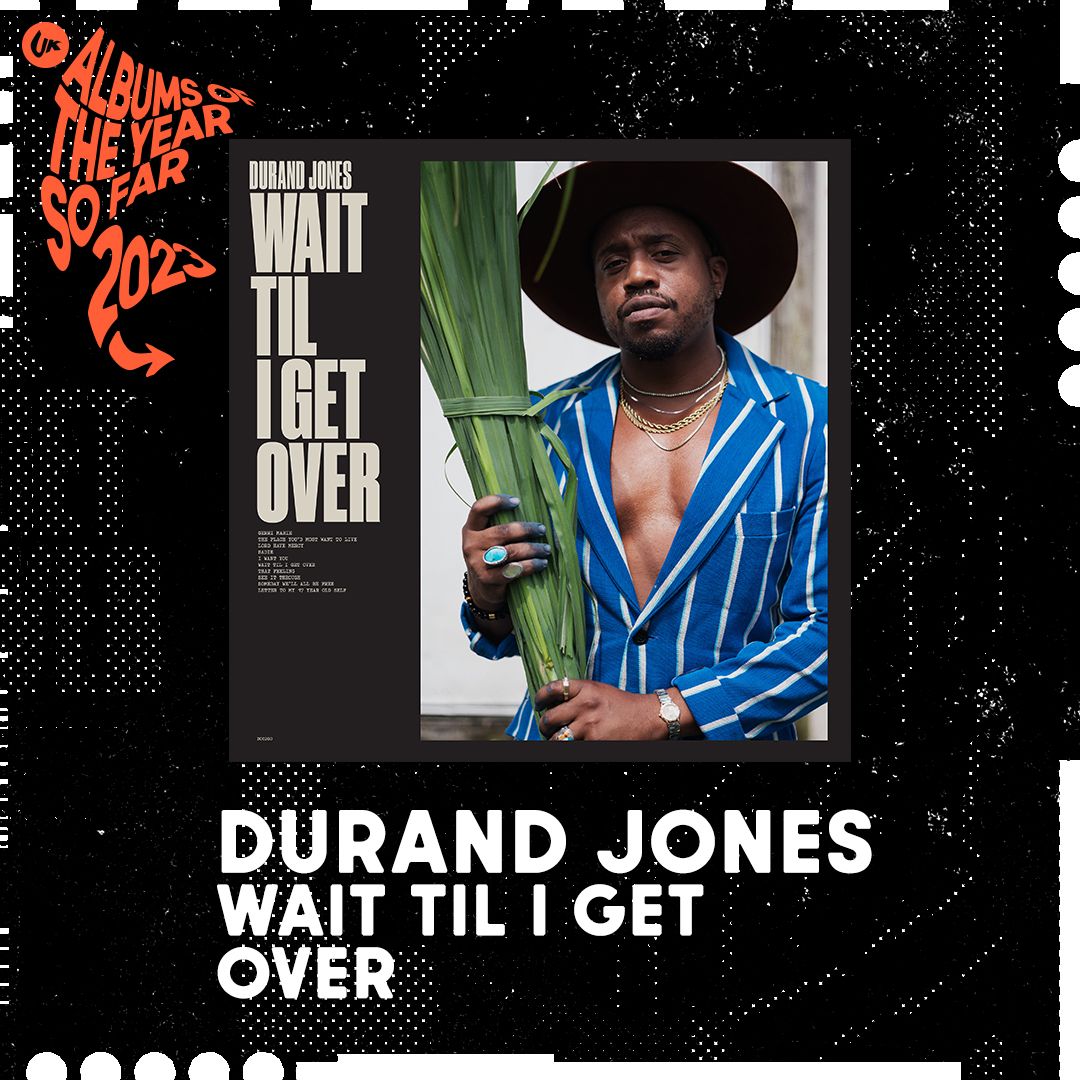 An introspective journey provides a biological imprint of Durand Jones, blending intrinsic yet raw influences of gospel, soul, blues and hip hop, nestled comfortably under a blanket of neo-soul pulse, it does not dampen the singer's ability to impress on every level. This album lowers the mask, stripping bare the flesh to gorge on the succulent marrow, bleeding with passion, beauty, and personality; it allows the listener to bolster their connection with Jones whilst being a perfectly blended palette for any fans of a soulful nature. Recommended tracks - Sadie, Wait Till I Get Over
Matt S, Warehouse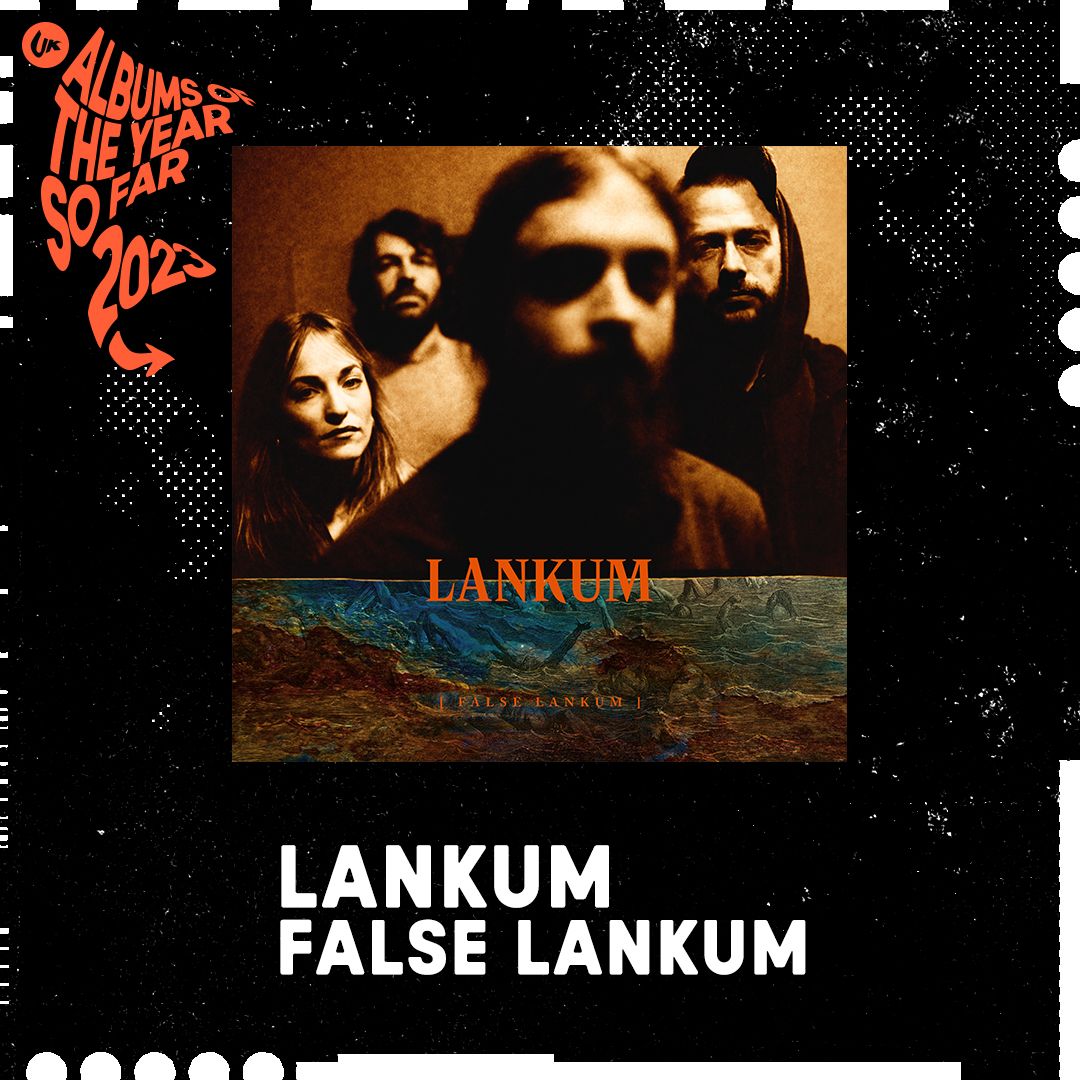 False Lankum, an enchanting creation by the Irish mischief-makers Lankum - a bewitching concoction that defies expectations. With each track, they whisk you away on a whimsical journey through misty folklore and rebellious melodies. The haunting harmonies and hypnotic instrumentation effortlessly transport you to a mystical realm where ancient tales dance with modern sensibilities. False Lankum is a charmer, luring you deeper into a sonic labyrinth. Get lost in its embrace and let Lankum's playful sorcery mesmerise those ears.
Dave, Rough Trade East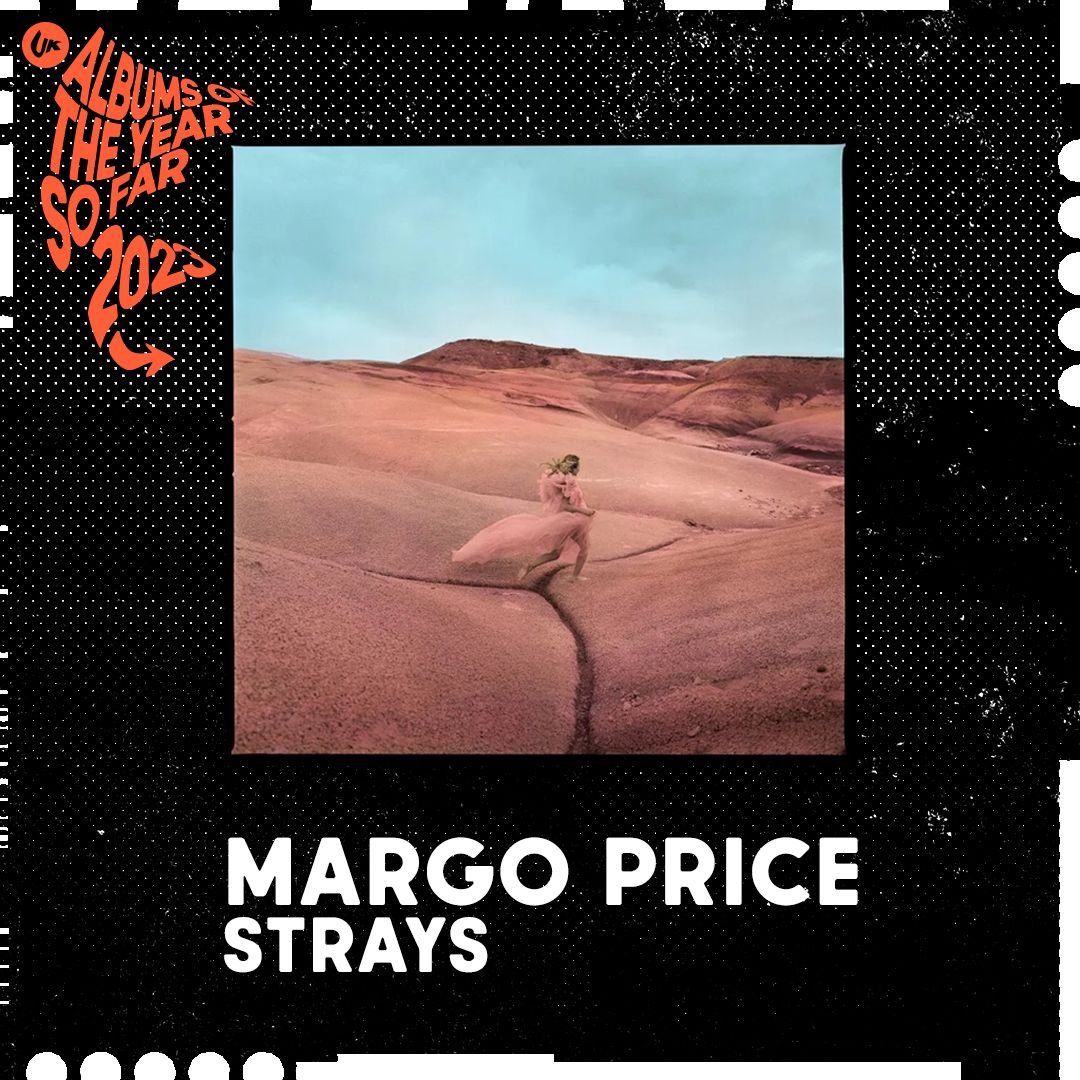 The Nashville songwriter brings country a new pulse with her magic-mushroom filled trip of an album Strays. Trying a new songwriting process since deciding to go sober, Margo expands her creativity, taking a six-day trip to South Carolina, where alongside her husband she spent six days writing whilst channeling inspiration from hallucinations on mushrooms. Adding not just a shiny pop edge this album thrives with its psychedelic country sounds built from strings and synthesisers, and Margo's openness to experiment.
Georgia, Office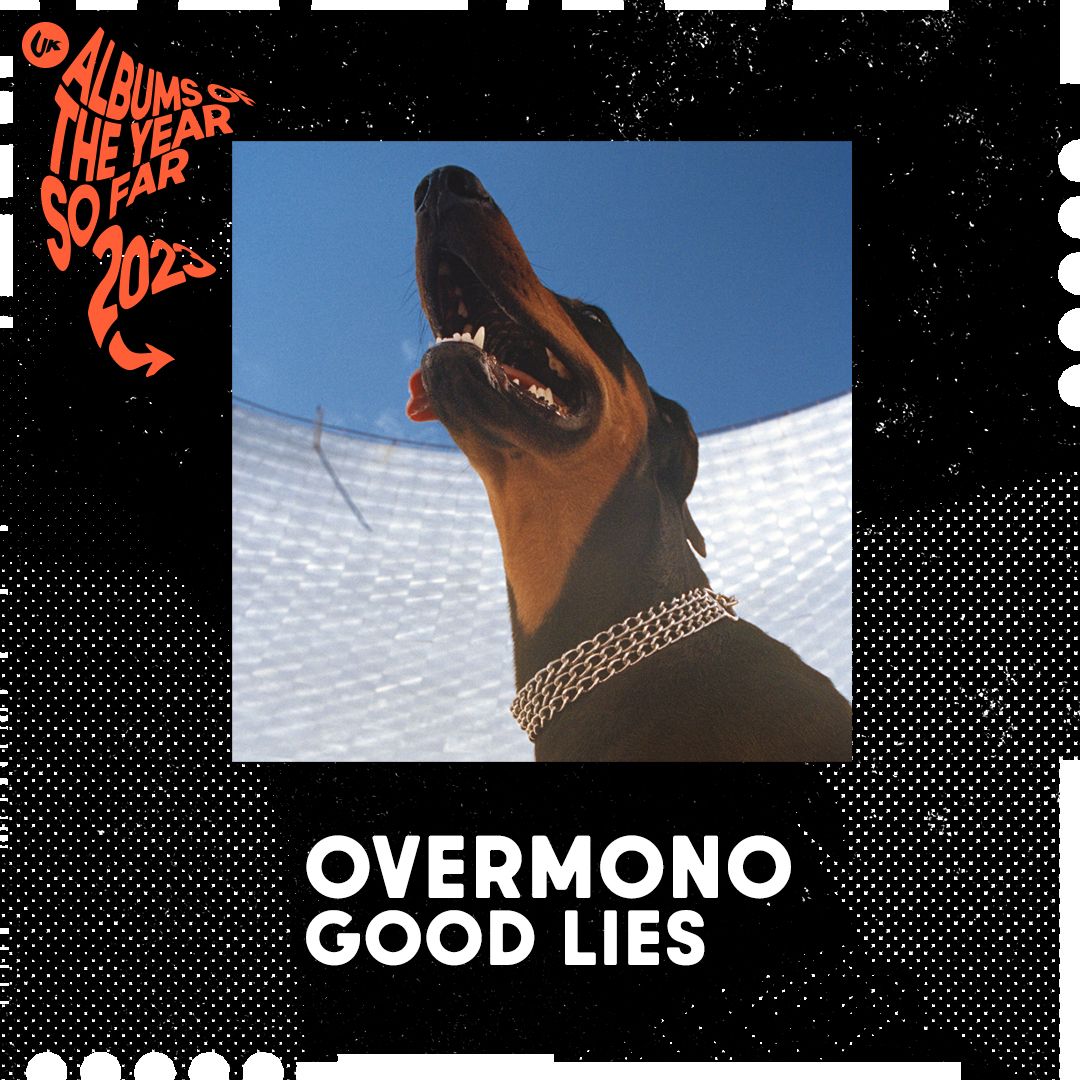 Considering their dance-floor-ready output since 2020's Everything U Need, Overmono could have easily dropped an album full of So U Kno-esque heaters and everyone would have been happy - instead, they mix that anthemic sound they've mastered over the past few years, with lush, psychedelic, dark, bass-y and slow-burning instrumentals, held together by masterful vocal sampling, bringing new life to tracks by Tirzah, Smerz and more. This is essential listening.
Dylan, Office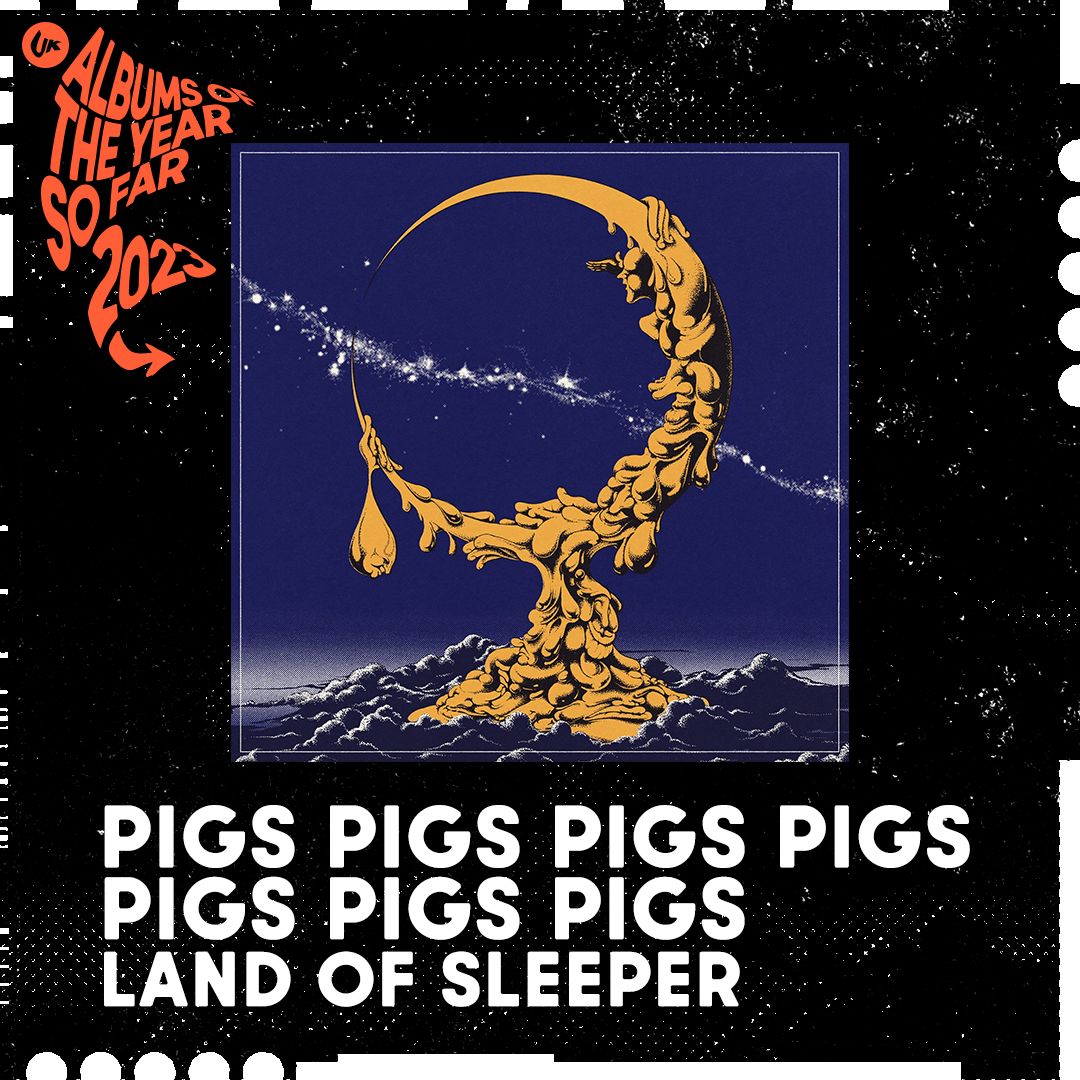 If you thought the pulsing bass of Pigsx7 couldn't get any heavier then think again. Allow yourself to be drenched with burning riffs, roars, and howls, where sharp songwriting still cuts through. The Newcastle quintet's reputation for a raucous live show this album pushing forward a doom-metal inspired sound, perfectly polished with perfect reference to its roots in acid rock and psych. A killer album to get lost in during these times.
Georgia, Office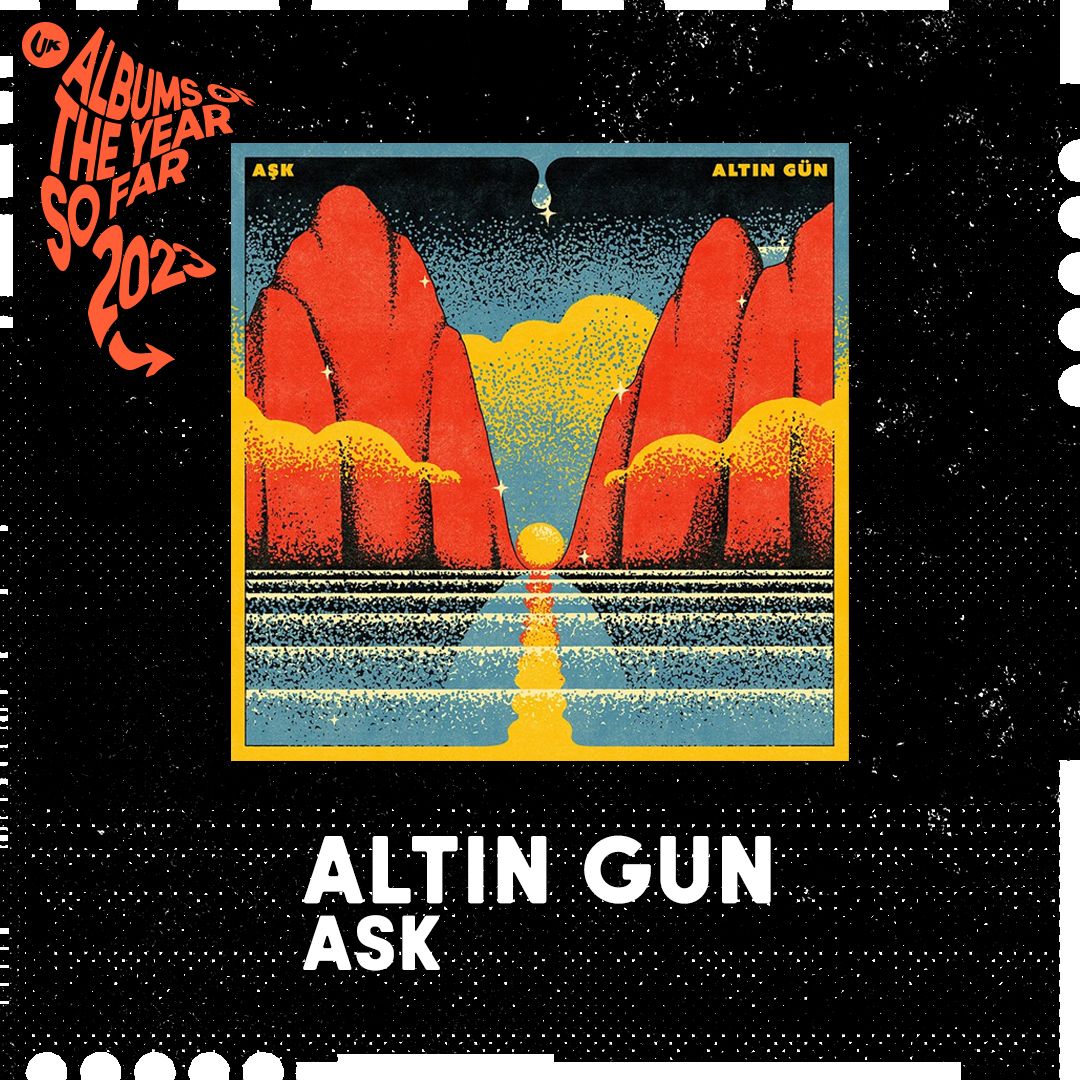 Continuing their hot streak of banging albums over the past few years, Altin Gun continue to bring the 70's vibes with this year's Ask. Turkish psychedelia at its best, from the first track to the last you will find yourself dancing up a storm. I love how Altin Gun immerse themselves in Turkish heritage - this album includes a beautiful reinterpretation of the 1937 Turkish short story Ses on the track Lelim Ley. For fans of Goat, Los Bitchos & Gaye Su Akol.
Leila, Rough Trade Bristol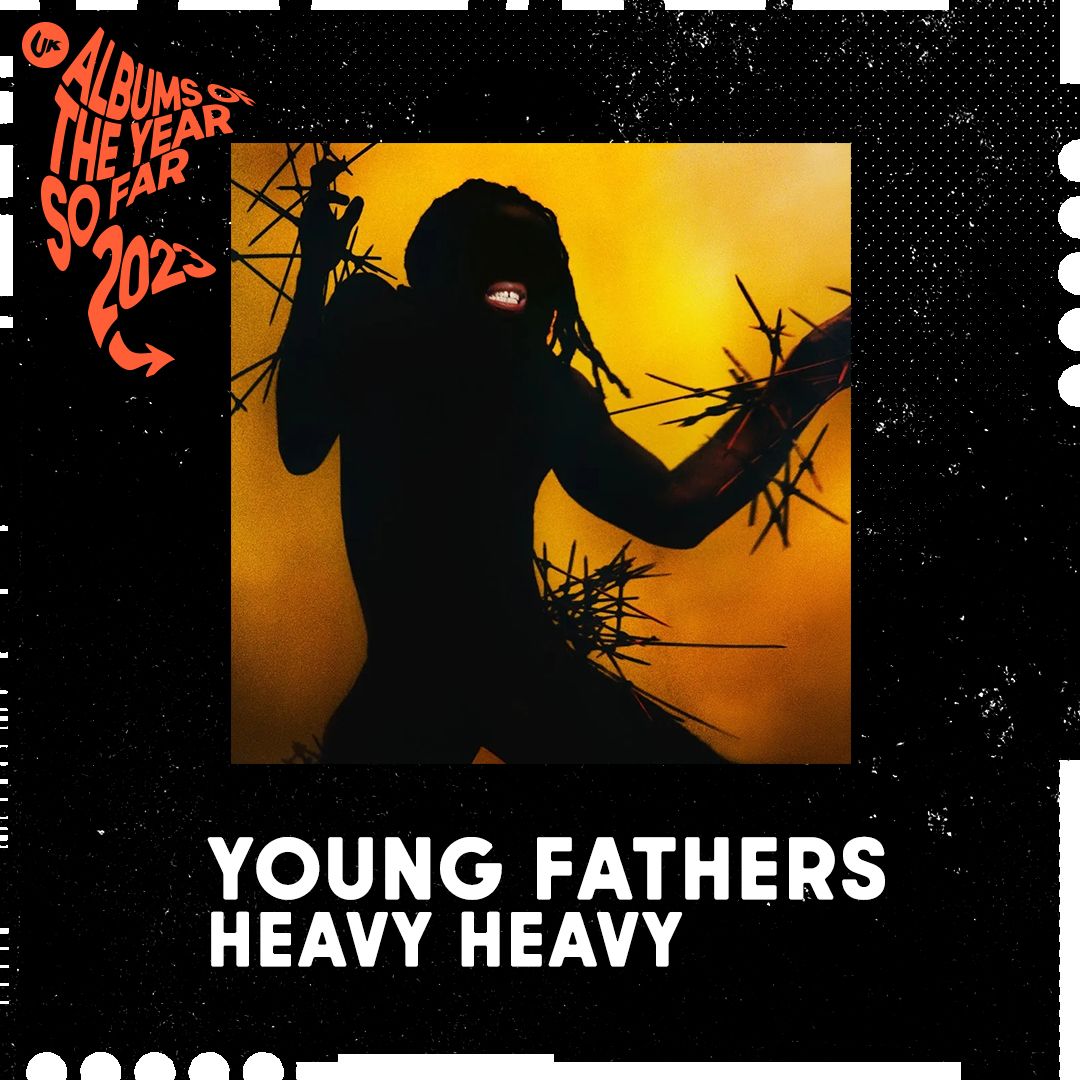 An absorbing, joyous, cinematic collection of tracks, with renewed soul and the same kaleidoscopic energy we fell in love with at this band's beginning. Young Fathers continue to make music which sounds incredible live - if you get the chance to see them with these new tracks, take it.
Georgia, Office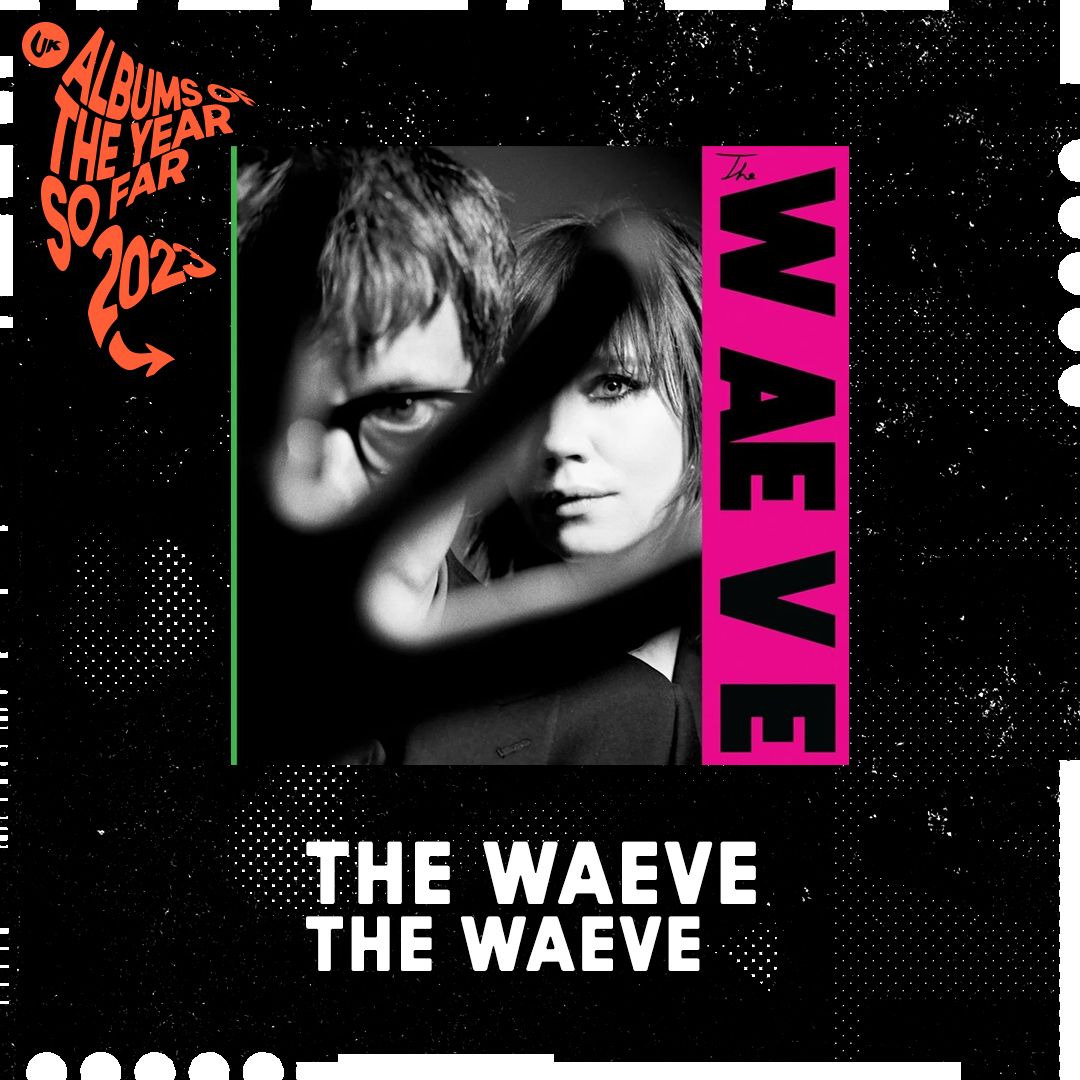 A dancing interplay of two unique voices merge with absorbing motorik beats, clattering found sounds and sparkling synths. All eyes should be locked on The WAEVE. A definite strong contender for Albums of the Year 2023.
Georgia, Office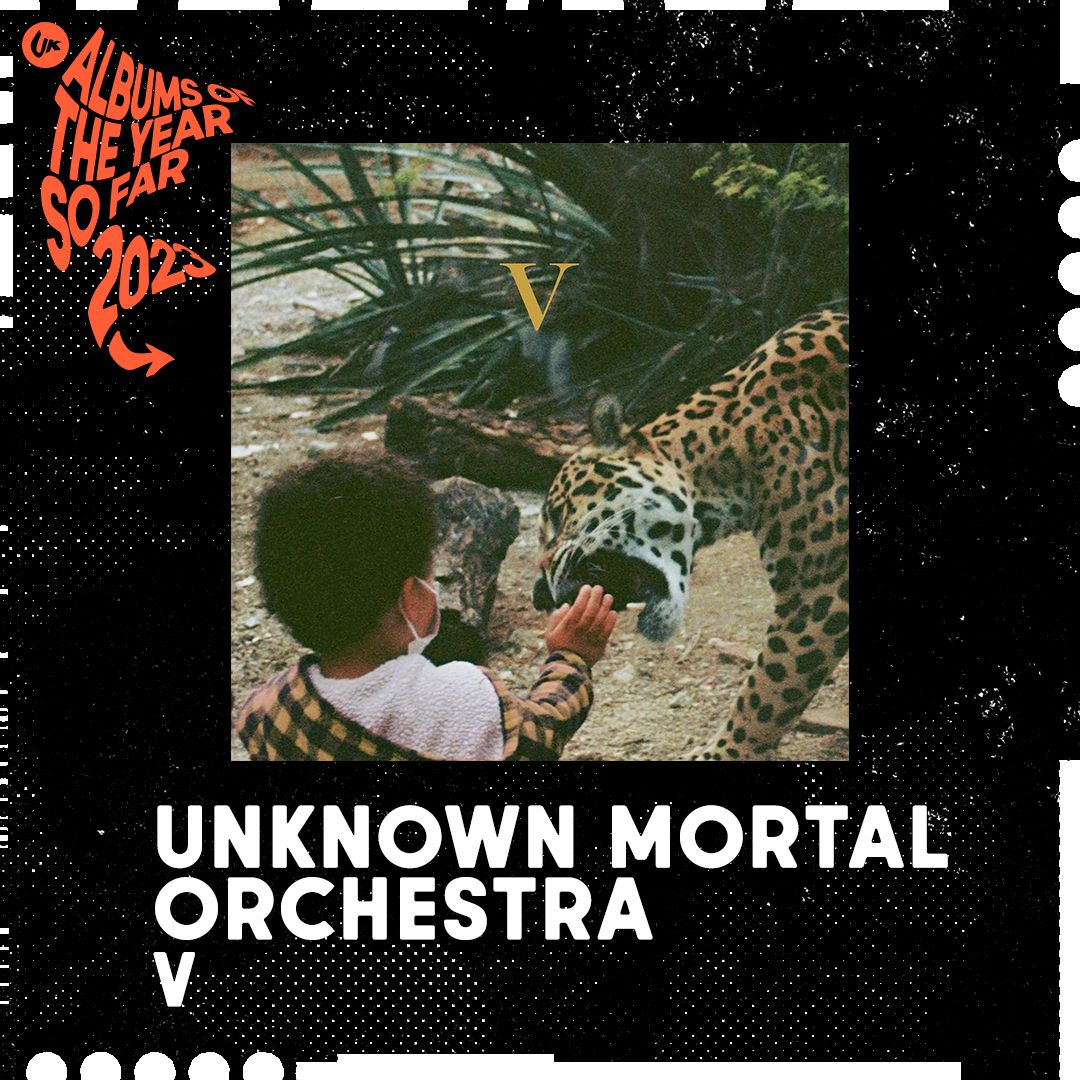 The long-awaited fifth studio album by Unknown Mortal Orchestra V is the perfect summer soundtrack to 2023. Sunny and mellow, but with a somewhat bittersweet lyrical element. V is a carefully curated double album recorded in Palm Springs, California and Hilo, Hawaii - capturing the essence of a feel-good summer. Whether it's the driving, cheery but all the same mournful guitar riffs that pull you in, or the catchy hits alongside somewhat unusual productional elements, the evolution of Unknown Mortal Orchestra can be seen here, with their most absolute album to date.
Kerenza, Rough Trade East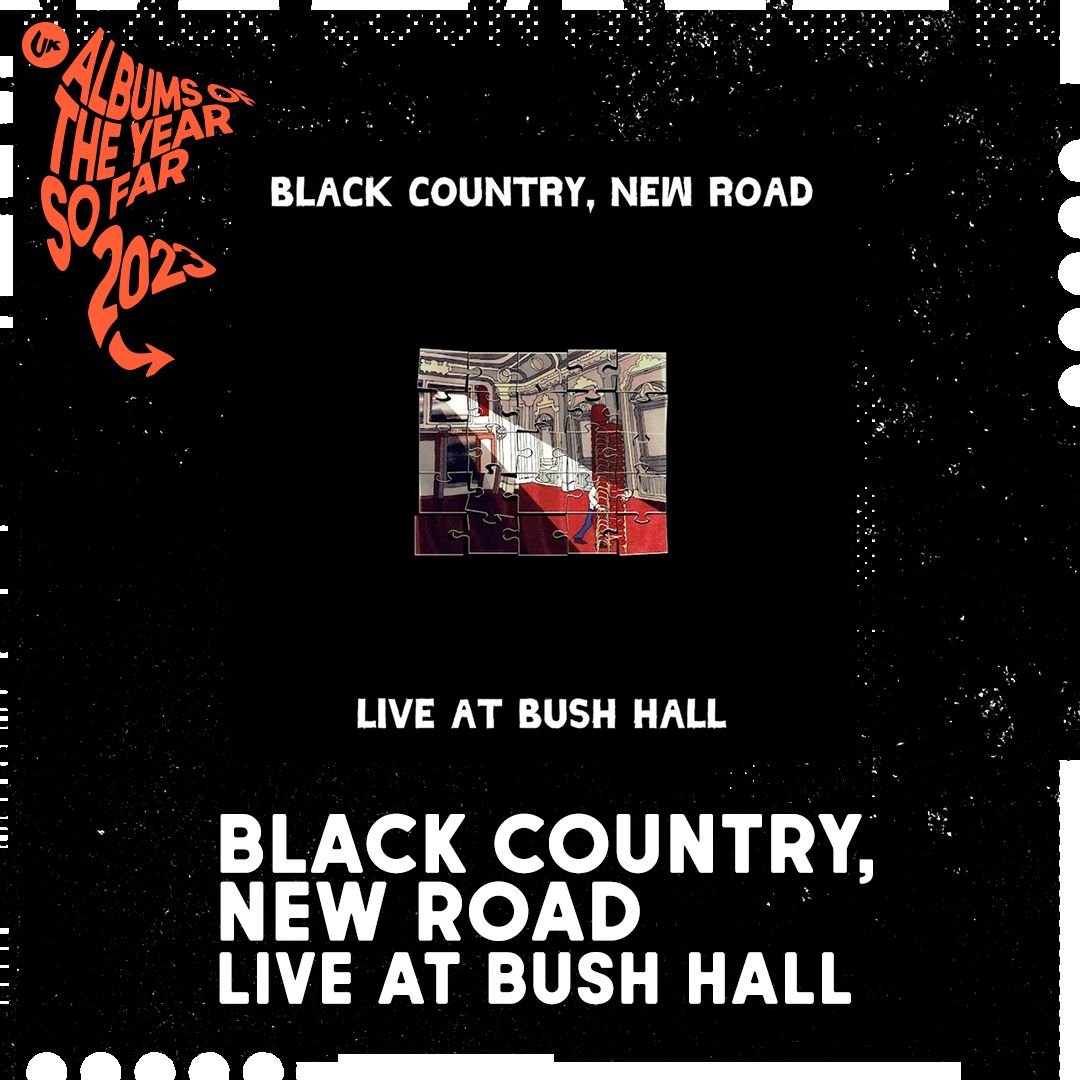 Poignant jazzy chaos. Live at Bush Hall perfectly captures the most recent work by Black Country, New Road since the departure of lead singer Issac Wood. Known for their captivating fusion of post-rock and jazz, the live album boasts BCNR's unique ability to create immersive musical landscapes with narrative undertones. Being a live album, this release is coated with an extra layer of intimacy, certain to leave a lasting impression on any listener – dedicated fans to first-timers alike. This release does not miss a beat, with major heights including I Won't Always Love You, Laughing Song and The Wrong Trousers.
Adam, Warehouse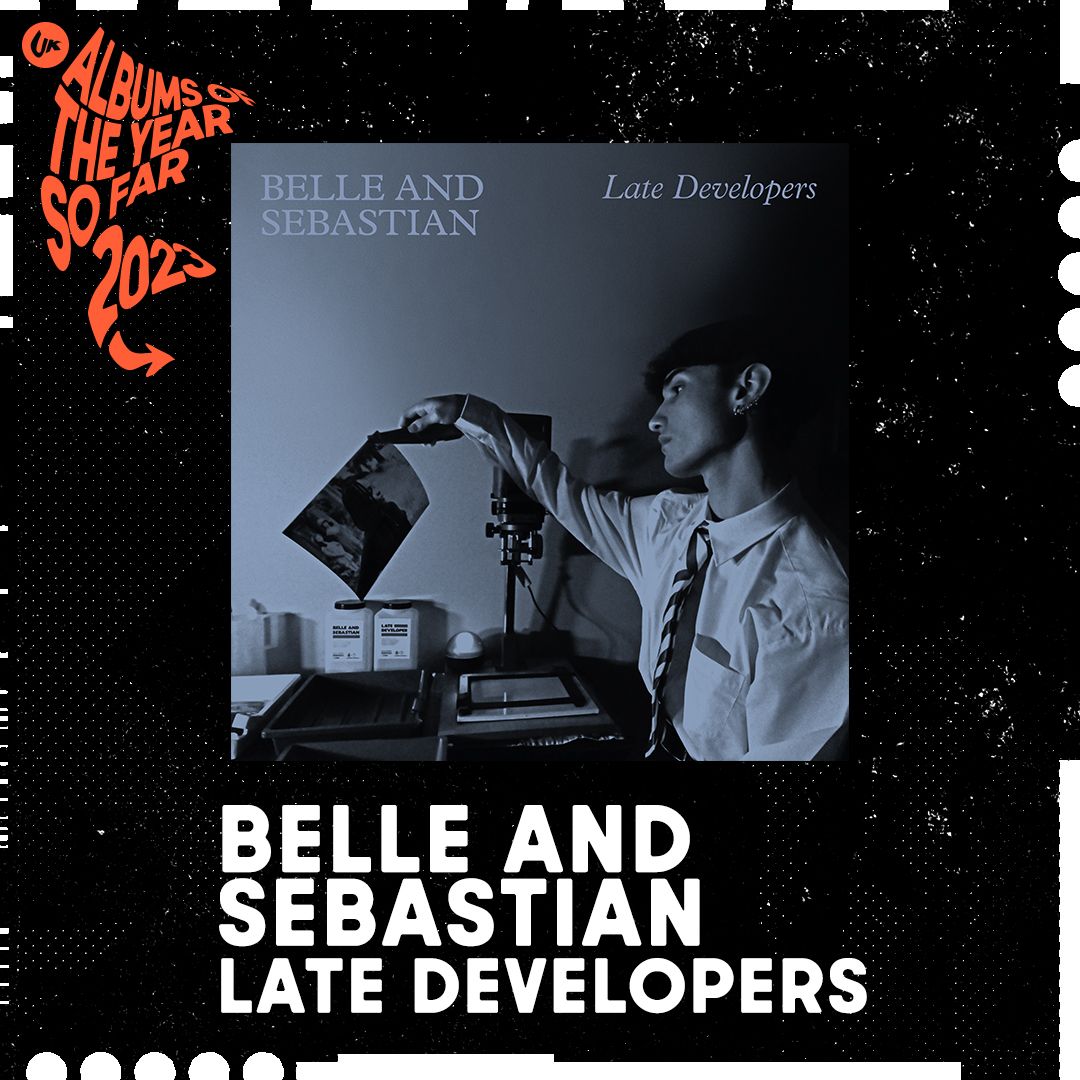 Dropping two albums within a year could be a mess in most hands, but Belle & Sebastian are such a well-oiled groove machine - they're true masters of the pop nugget. The Zombies echo loudly over Will I Tell You A Secret, soundtracking a scene plucked from a lost British kitchen-sink sit-com from yesteryear, whilst So In The Moment returns us to the band's Dear Catastrophe Waitress and Buggles produced era. Bags of Scottish confectionary (Irn-Bru bars, Desperate Dan bars, Highland Toffees, tablet, tablet and more tablets) are consumed and then audibly transformed into the pop monster that is I Don't Know What You See In Me - a song that would befit representing an independent Scotland in the Eurovision Song Contest (one day?). It's this line Belle & Sebastian straddle with such gay abandon and ease that makes them continually cherished, the world over.
Jamie, Office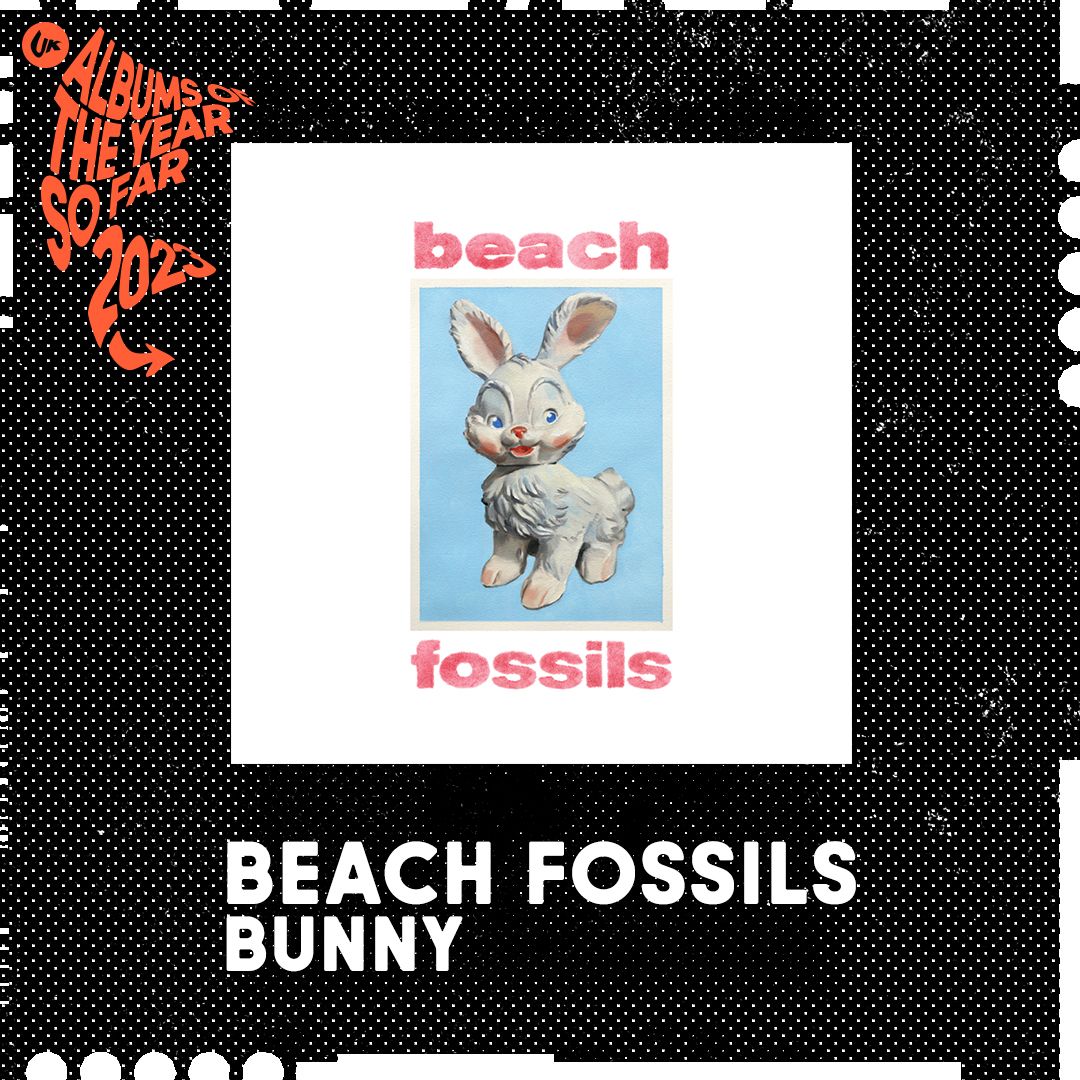 This whole album is a mood. Bunny could soundtrack many things from your daily commute to summer highlights. For the familiar Beach Fossils fan, it feels as dreamy as you'd hope whilst harnessing an album-wide, cohesive softness compared to previous releases like Somersault. Like all of us over time, Beach Fossils have mellowed, with a sound that gels the tracklisting together and I love it for that! For the newbies out there, if you're a fan of Denuo, Turnover or Day Wave then give this a spin!
Sam Heaton, Rough Trade Nottingham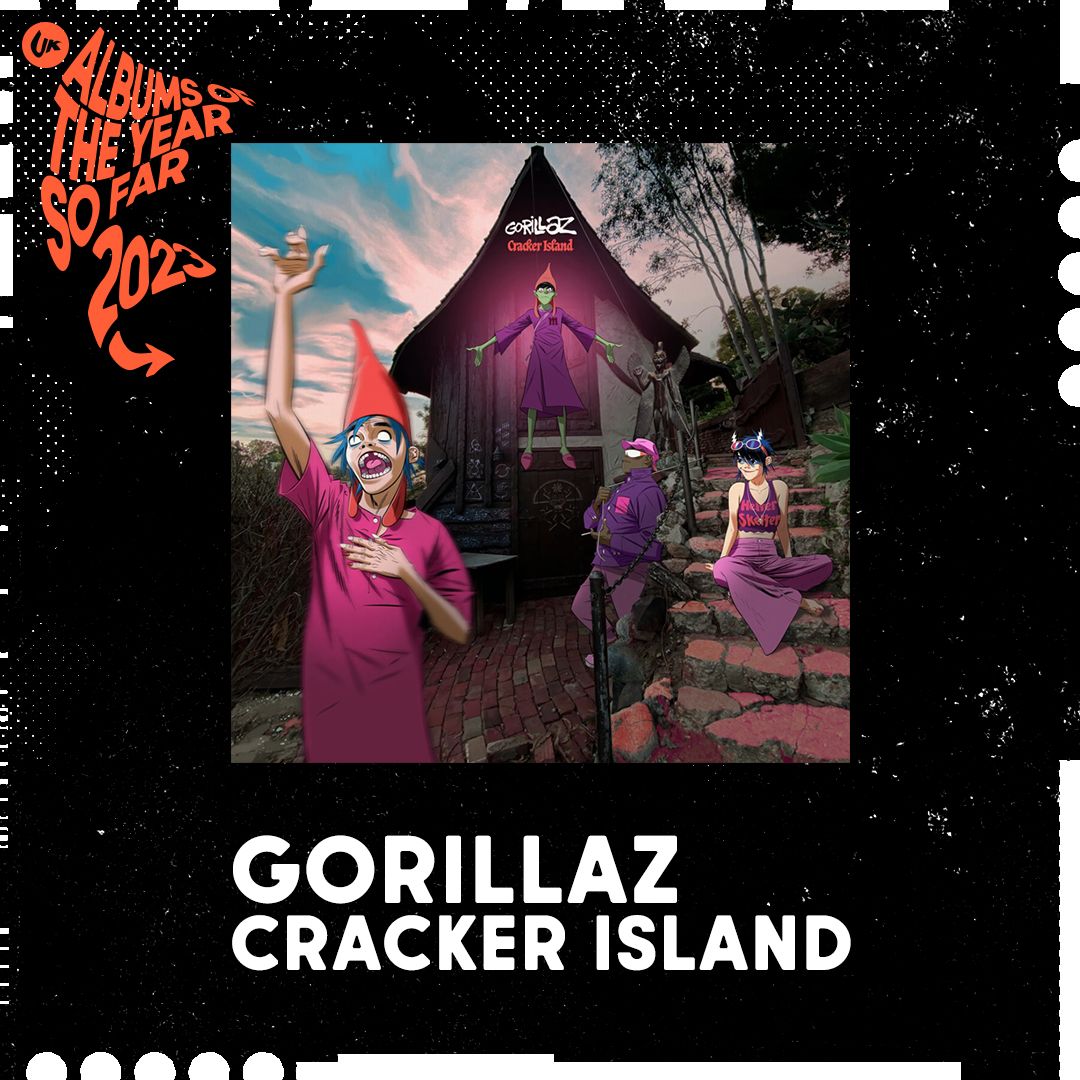 The cogs in the Gorillaz machine have been turning for well over 20 years now - and show no sign of grinding to a halt anytime soon. Pop hooks? Tick. An abundance of melody? Tick. Touring the entire planet? Tick. Posing for a billion selfies? Tick. Mega-star guest appearances? Tick. Gaining an endless conveyor belt of young fans? Tick. Satisfying and inspiring the once-young fans of previous albums with dollops of nostalgic reminiscing, whilst simultaneously developing the character arc of animated creations - tick! It all sounds rather easy, doesn't it? And that's Damon's greatest gift. The hardest-working man in pop. Graft, graft, and graft some more.
Jamie, Office
---