"We were not aware that punk was going to happen. We were aware that what we wanted to do was commit some act of violence upon what it was to be a musician and what music was."
Charles Hayward
Founding member of This Heat (from Totally Wired: Post-Punk Interviews And Overviews by Simon Reynolds)

Words by Huw Thomas, Rough Trade Warehouse
Post-punk is a thorny old subject. Where does it begin? What does it mean? The original punk explosion was a democratisation of art, but it was brief; the fun was over and the boundaries dictated before you could say Splodgenessabounds. It is this narrowing that gave rise to post-punk's powerful first wave. Some of the pioneering acts took advances from record labels eager not to miss the punk gold rush but refused to play ball, while others created new worlds from the ground up, recording DIY albums with little concern for an audience. Many of post-punk's prime movers share a sound but the genre is really about an experimental approach, free of embarrassment or restriction. It may be a broad term, but post-punk has given us some of the most influential music of the past half-century.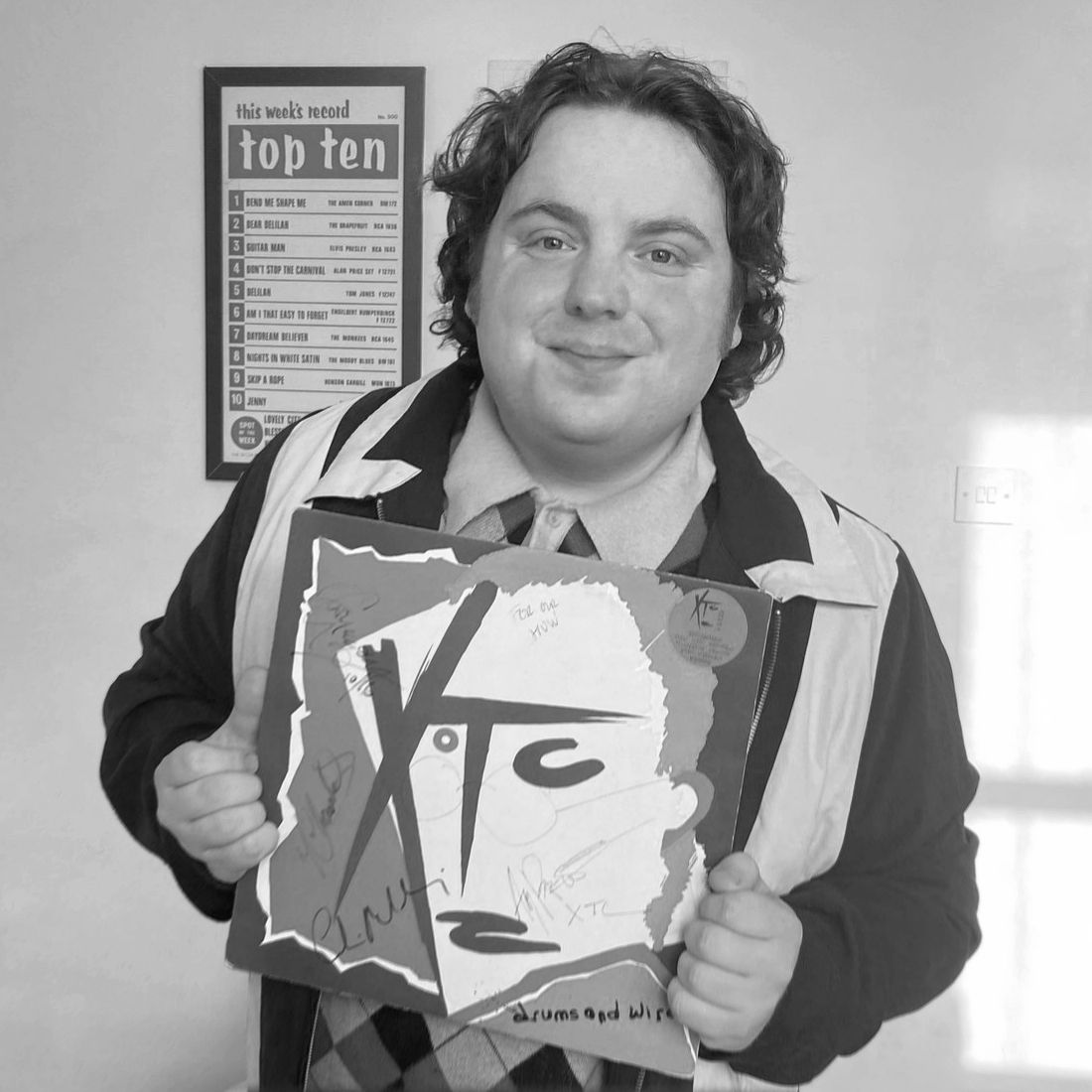 A genre which skyrocketed during Rough Trade's coming-of-age years, our longstanding relationship with the post-punk genre is exemplified by our goldmine of titles, from legends like XTC and The Slits, or more contemporary names in Interpol and Fontaines D.C.
Here to remind us of our favourites of the incendiary genre is Rough Trade Warehouse post-punk aficionado Huw, taking us through a tidy ten Rough Trade Essential post-punk albums.
---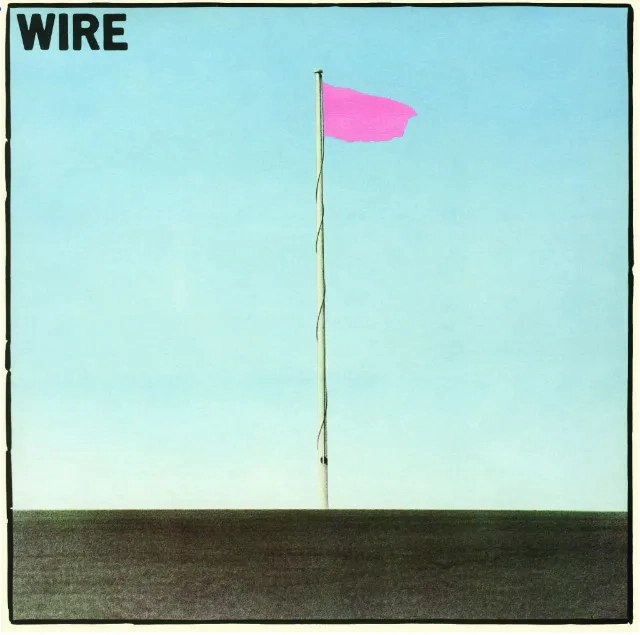 "We're more critical of ourselves than anybody else, and we've gone through all the labels so far. We've been called a punk band, a new wave band, and now we're a new musick band, or the ice warriors who are to come in '78!" - Graham Lewis, ZigZag, 1978
London's Wire, like Television, were pushing the envelope before 1977 was over. Led by singer/guitarist Colin Newman and bassist/lyricist Graham Lewis, their first effort Pink Flag sounds like punk collapsed in on itself. Few songs here pass the two-minute mark - they do the job before promptly self-destructing in a fragmented 35-minute suite. Pink Flag may appear simple on first listen, but pristine pop songs like Three Girl Rhumba, Fragile and Mannequin point towards the melodic ambition of the group's following albums Chairs Missing and 154, records which left punk behind almost entirely. "Next week will solve your problems / but now, fish fingers all in a line" Newman sings on Ex Lion Tamer, foreshadowing the mundanity Britpop bands would explore years later.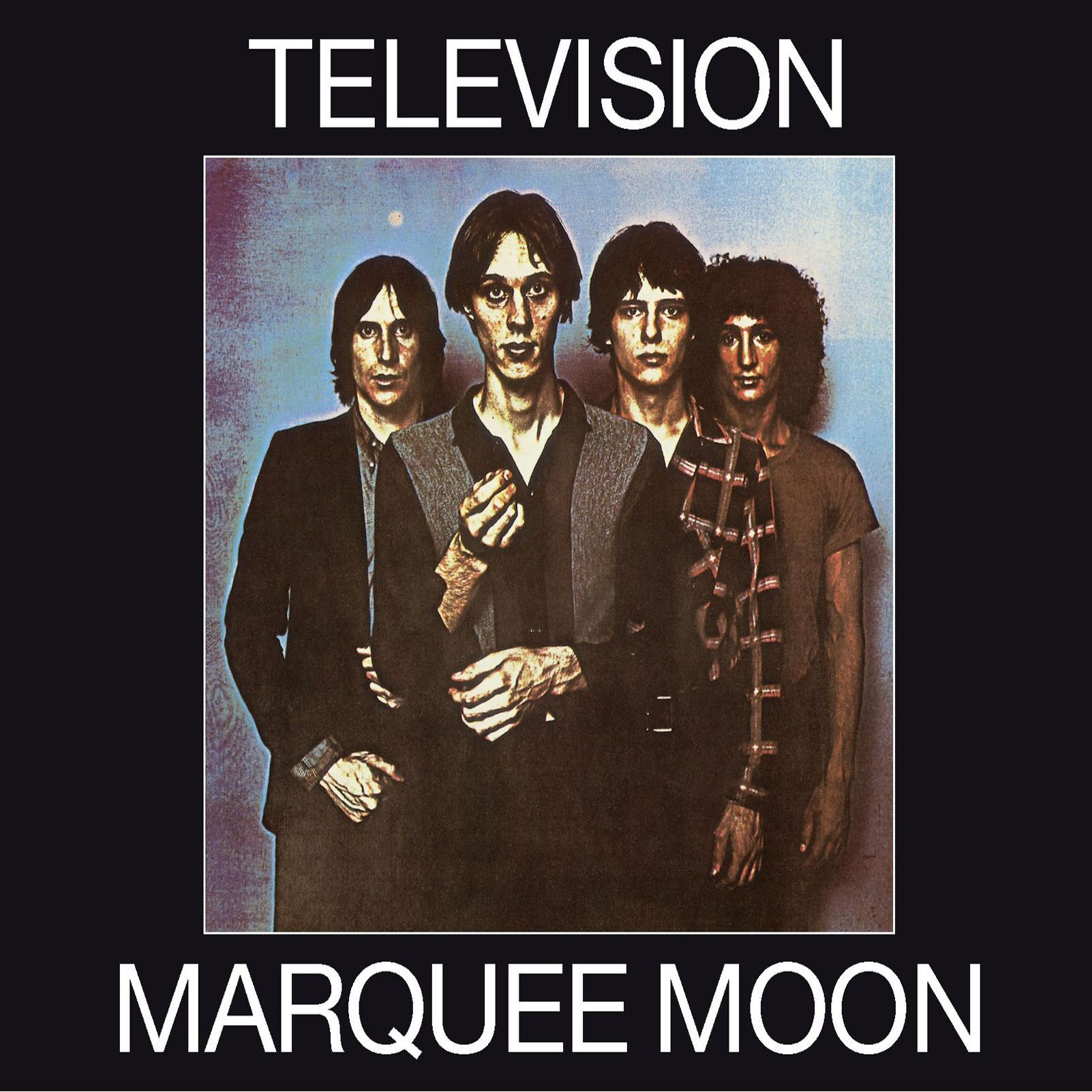 "We were ahead of the curve. Marquee Moon still sells — it's never been out of print. And it's still on top records of all time lists, which makes me proud and happy." - Richard Lloyd, KEXP, 2017
It is undeniably strange that an album released in early 1977 is a classic of post-punk. New York's Television predated the punk movement, even; they were playing Marquee Moon's ten-minute title track in sets at CBGB in 1974, breaking out of punk's conservatism before it had even solidified. By the time the album emerged, frontman Tom Verlaine suspected he was already being ripped off by British bands who'd heard Television's demo tapes, but if he'd needed time to perfect his vision, it was worth it. Not a moment is wasted on Marquee Moon as Verlaine and Richard Lloyd weave guitar parts that belong to some endless night. Exploratory arrangements, emotive vocals - it's all here. One devastating song after another.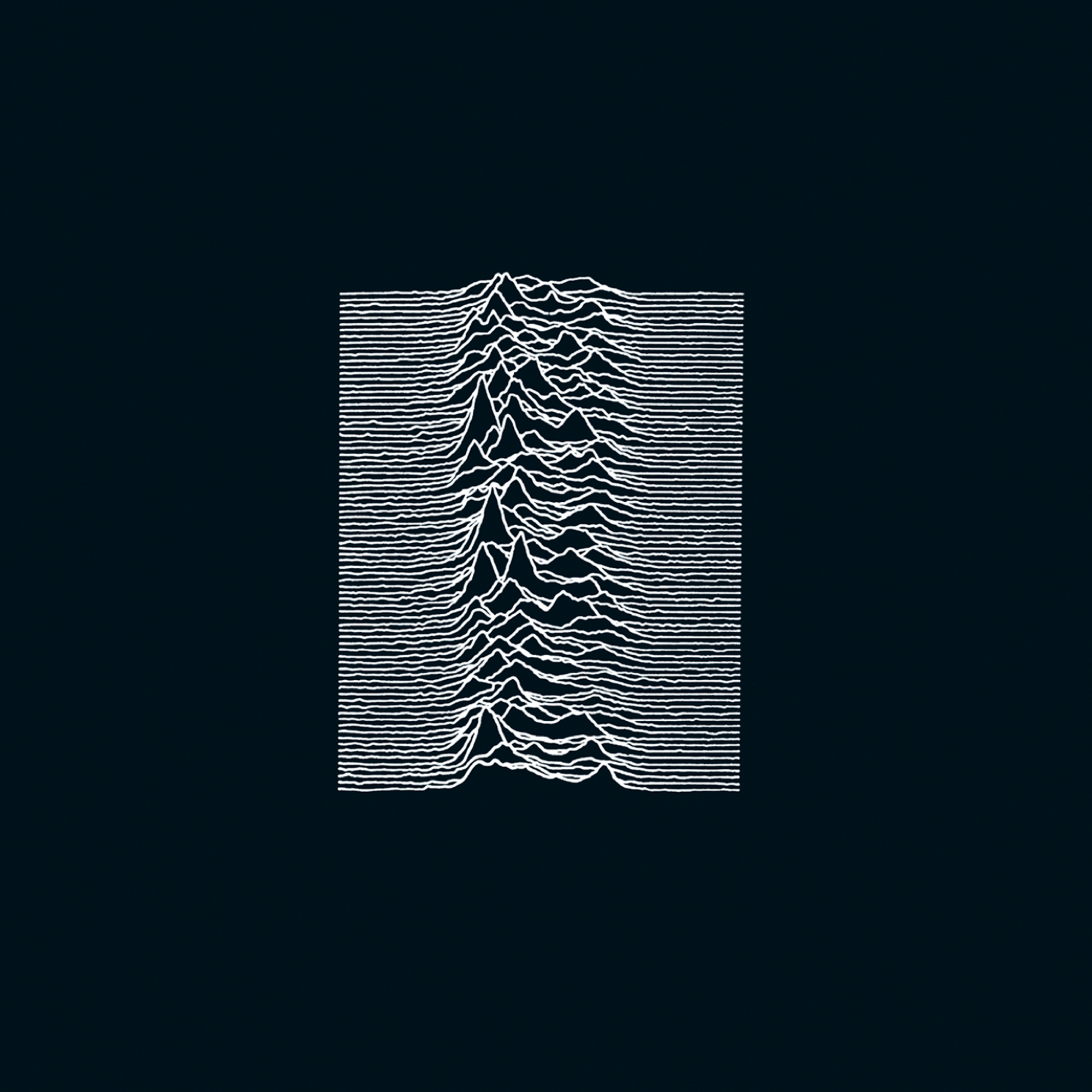 "If you've got some sort of frustration, something eating you, something you perhaps couldn't talk to anybody about – you can get it out just by playing." - Stephen Morris, NME, 1979
Few people go into Joy Division's Unknown Pleasures without preconceptions. The Manchester band's debut casts a huge cultural shadow, one that is impossible to ignore, but it has weathered the legend well. Producer Martin Hannett's cavernous sound world is key to the album's enduring appeal - to use a cliché, it contains multitudes. Each member - frontman Ian Curtis, bassist Peter Hook, guitarist Bernard Sumner, drummer Stephen Morris - is given space to redefine the rock band dynamic; just take the dead-eyed She's Lost Control, where no one plays as expected. Curtis, a sort-of cryptid Jim Morrison, is the band's desperate paradox, spiritual and impenetrable. His words are heavy, but few albums soar like this.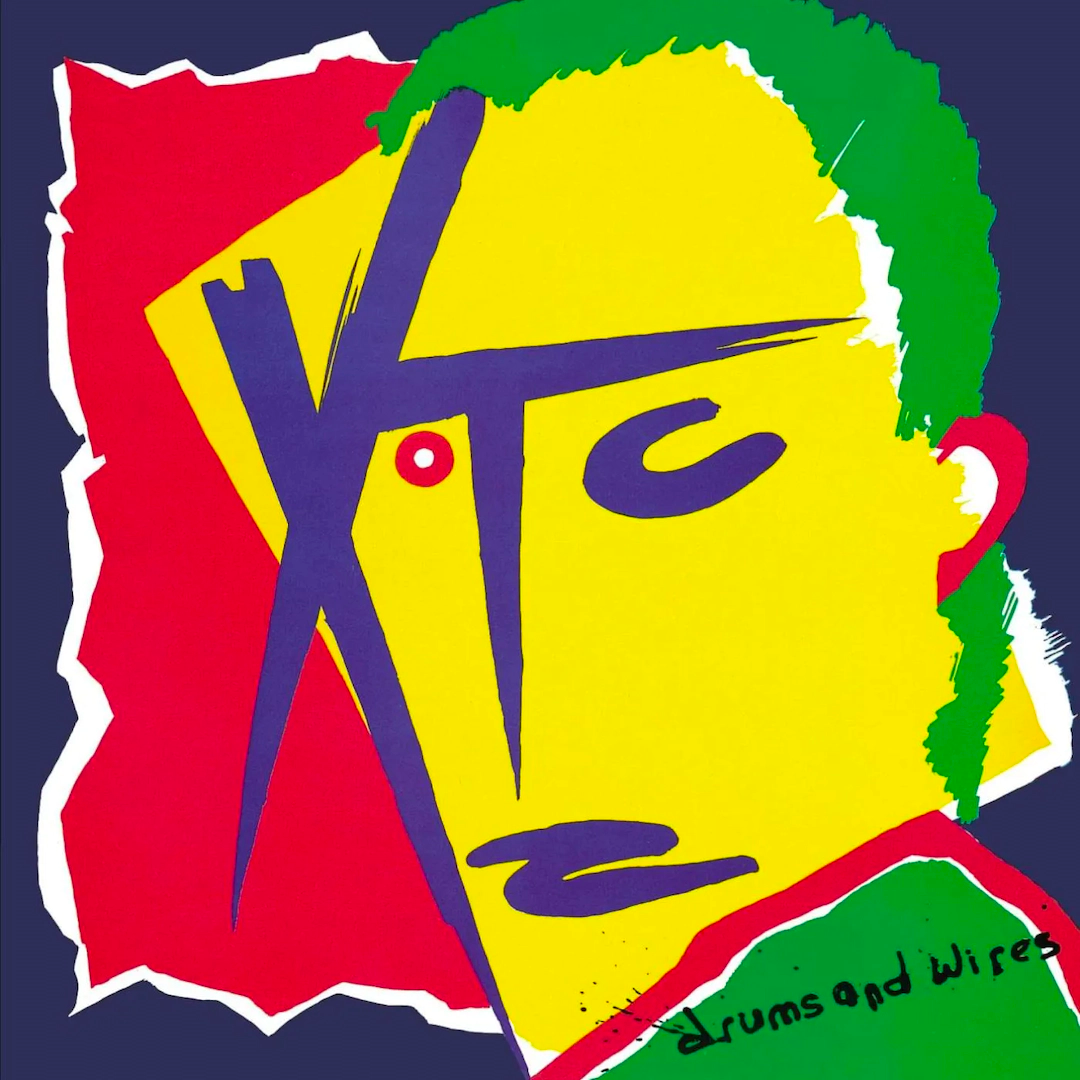 "I loved the energy of punk, but I didn't like the year-one, Pol Pot bullshit that said there'd been no music until then... to me it was all pop music, whether you heard it on Top of the Pops or went round to a mate's house, put a record on and sat there in the dark for two or three hours." - Andy Partridge, Loudersound, 2016
The third XTC album was a jolt forward for Swindon's angular Saxons. Newly recruited guitar ace Dave Gregory, liberated from pub gigs and under instruction to avoid rock frippery, fattened the band's sound, duelling with seal-barking leader Andy Partridge on wonderfully wonky classics like Roads Girdle the Globe and Millions. Songwriters Partridge and Colin Moulding never wrote together, but they are at their most harmonious here, taking potshots at overbearing parents (Making Plans for Nigel), mass surveillance (Real by Reel), the working week (Day In Day Out), and just about everything else (Complicated Game).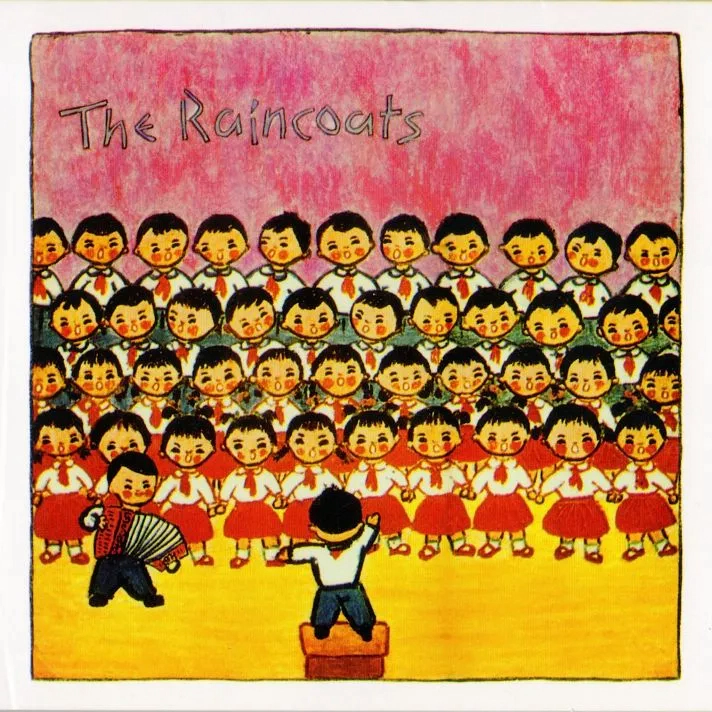 "Ana knew a couple of chords, and I could sing along with a few hymns and rock'n'roll tunes." - Gina Birch, the Guardian, 2009
Inspired by seeing The Slits, Crouch End oddballs Ana da Silva and Gina Birch formed The Raincoats in 1977 and were joined by Slits founder Palmolive the following year. Their self-titled debut often sounds delightfully wrong, with screeching violin parts, ramshackle rhythms and conversational vocals. Comparisons to the Shaggs are a little off the mark, as the Raincoats could clear the clouds when they felt like it (like on the anthemic chorus of Off Duty Trip), but this is still one of the most individual post-punk albums of all, and the Raincoats' influence can be felt on everything from folk-punk to riot grrrl.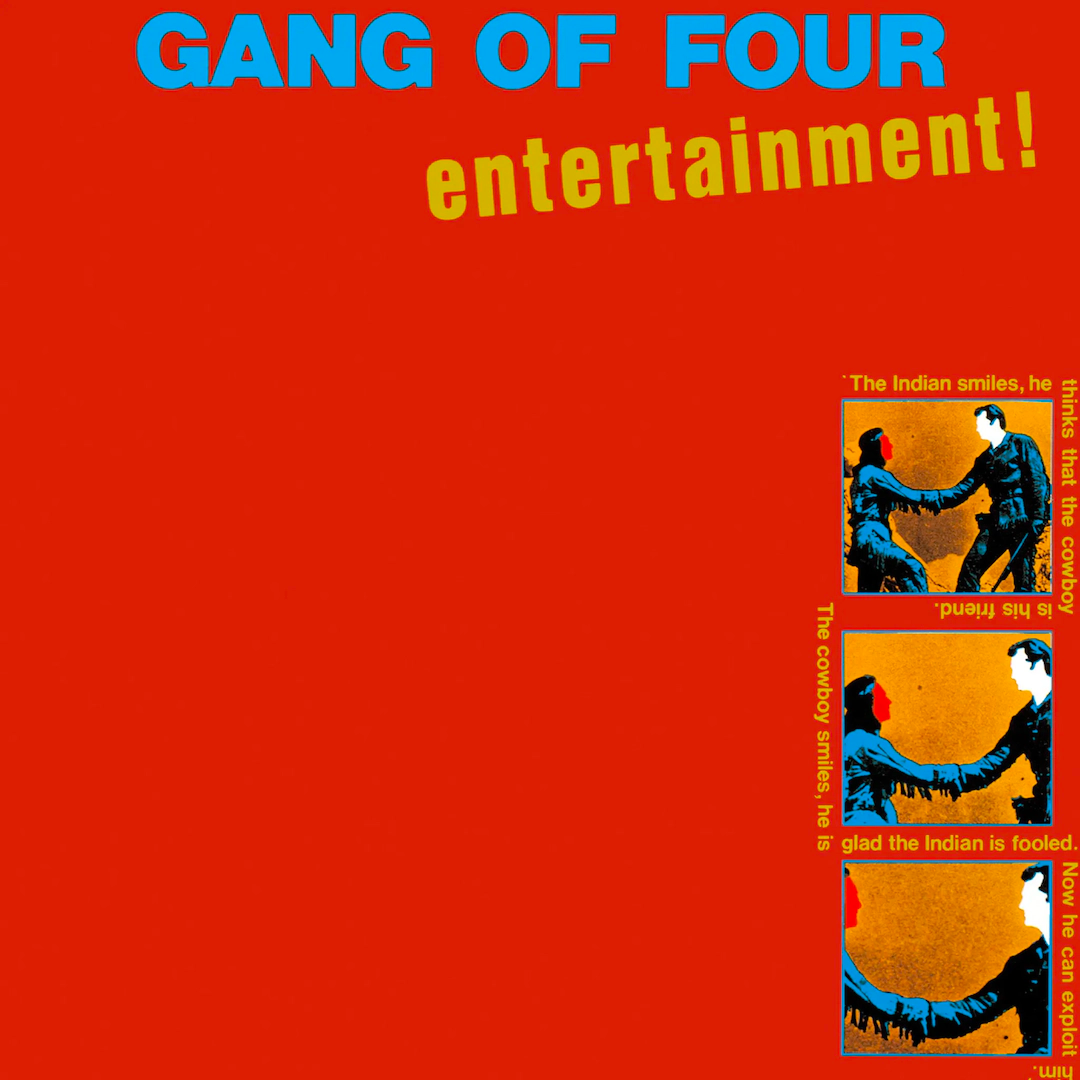 "We've probably got more to do with James Brown than the Sex Pistols." - Jon King, Sounds, 1979
If there's a blueprint for the current post-punk sound, it might be Entertainment!. Leeds outfit Gang of Four, led by guitarist Andy Gill and vocalist Jon King, have been frequently imitated, perhaps because their musical framework is so simple - spartan dance-punk with jagged guitar. Their situationist lyrics are harder to ape - the album's best-known track, Damaged Goods, compares the end of a relationship to a financial transaction, while Not Great Men tackles the 'great man' theory and Ether concerns events in Northern Ireland. Entertainment! is an album to dance to, or to ponder about, or both.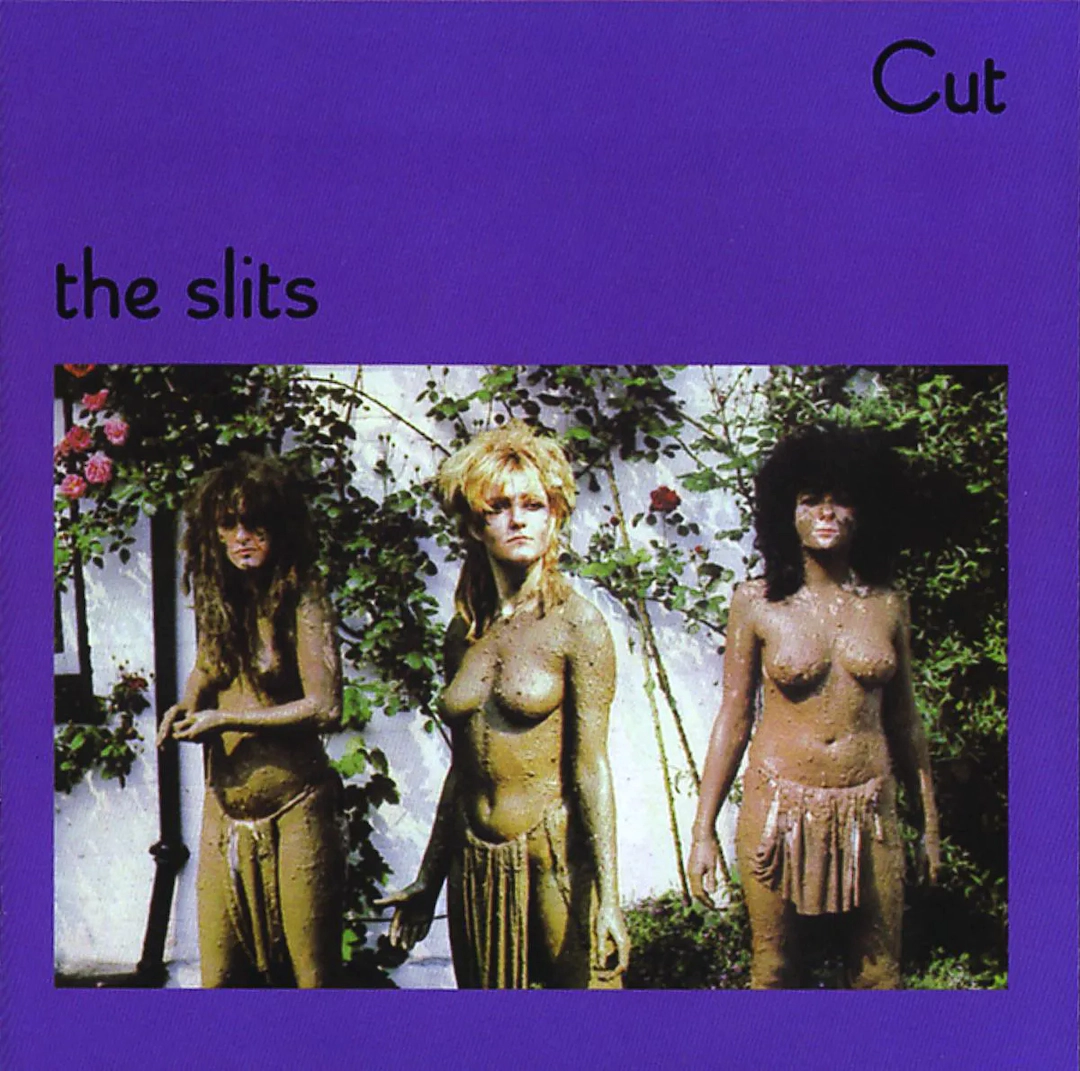 "We were genius, I guess, 'cos we were little girls, we weren't even grown women, we were fucking teenagers." - Ari Up, The Quietus, 2009
From the opening guitar scratches of Instant Hit, The Slits' first album is a fierce march into the unfamiliar. Over an abrasive fusion of punk and reggae, the band - Viv Albertine, Tessa Pollitt and Ari Up - kick back at a sexist society and create fresh identities. When Ari sings "Who invented the typical girl? Who's bringing out the new improved model?", you know The Slits are taking matters into their own hands. The band have cited the Bacharach-David catalogue as an influence, but its footprint is invisible; Cut is a deconstruction site where the Brill Building has been knocked down.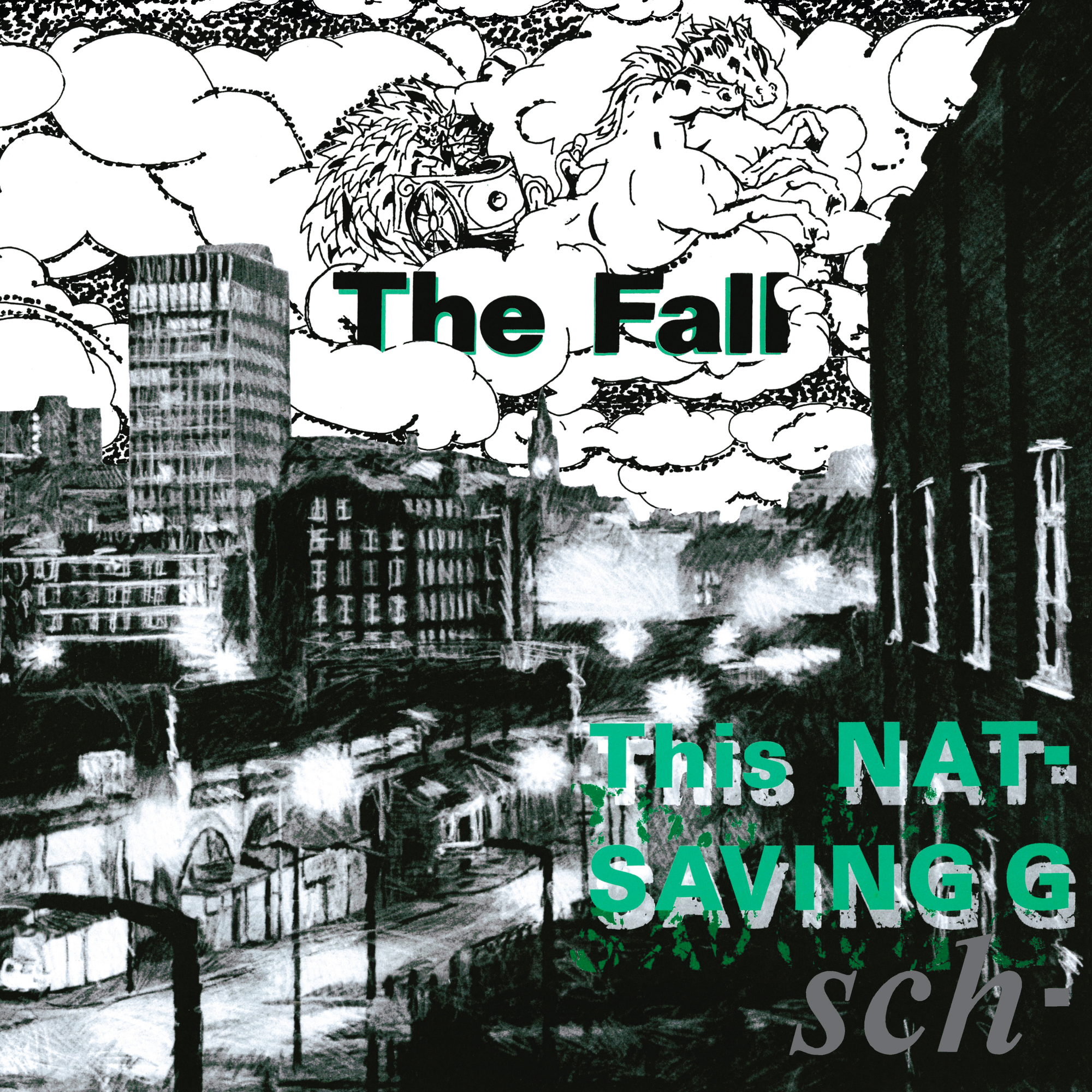 "[Mark] came at everything from multi-dimensions and odd angles, outside every box. Forget about pushing the envelope – there was no envelope." - Brix Smith, The Guardian, 2018
In the mid-80s, The Fall inexplicably threatened to break into the mainstream. The Manchester band, a sort-of post-punk football team captained by Andy Capp doppelgänger Mark E. Smith, had spent the best part of a decade as uncompromising outsiders, but their eighth album This Nation's Saving Grace is one of their most accessible works. Tracks like the Monkees-derived Barmy and galumphing Can tribute I Am Damo Suzuki are classics in the Fall canon. The lyrics here are typically arcane, encompassing fragments from kitschy old films ('this is my happening and it freaks me out') and science documentaries ('main sequence stars were no good for making carbon in this way'). If you like MES spluttering absurdist proclamations over deceptively dumb riffs, there's another thirty albums where this came from.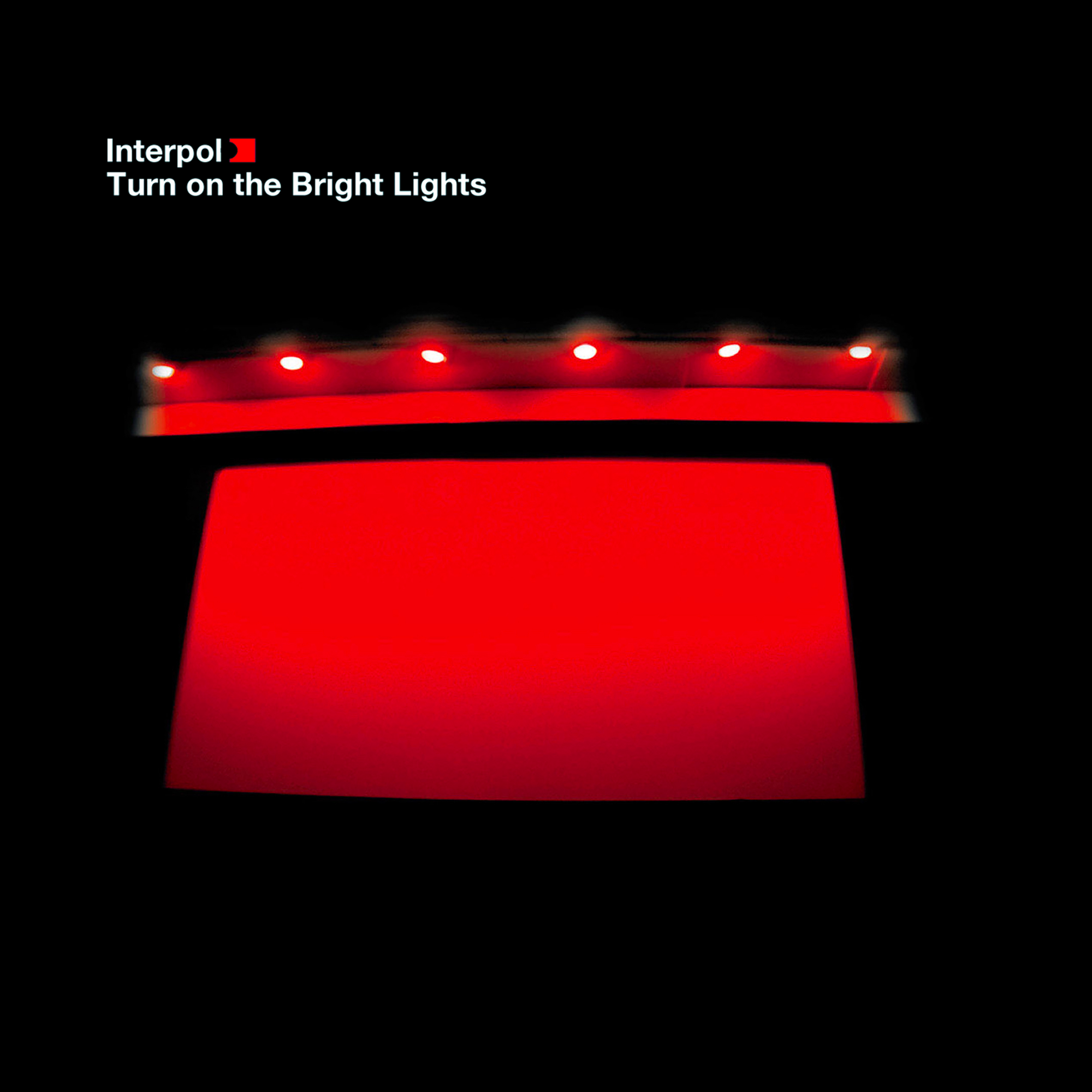 "I don't listen to my old work - I've heard it enough. But the other day, something from Bright Lights came on at a restaurant, and you know what? I'm really proud." - Paul Banks, Pitchfork, 2012
The early 2000s saw a major post-punk revival as serried disciples took cues from the likes of Television and Gang of Four. Once a genre all about the future, post-punk had become about reenactment. Turn On the Bright Lights by New York's Interpol, though, more than justifies the new movement. It's an airtight debut album - its eleven tracks carry vitality and gloom in equal measure, and frontman Paul Banks' serrated croon has become a touchstone for many performers since. On tracks like Obstacle 1, there's humour beneath the melancholia, too. "Surprise, sometimes, will come around", indeed.
"The whole thing is essentially an experiment in authenticity. If it ever falls short of being authentic, that's it – we'll kill it dead." - Grian Chatten, NME, 2018

If post-punk is about ambition, about transcendence, then Fontaines D.C. typify the genre on their debut album, exploring the dichotomy between place and self. On opener Big, sprechgesang frontman Grian Chatten declares "my childhood was small, but I'm gonna be big", a mantra that contrasts against the album's many allusions to the band's hometown of Dublin - its cab drivers, its pubs, even James Joyce. The band are on fire throughout, deploying moody riffs with the urgency of a boulder racing down a ravine.
Dogrel was crowned Rough Trade Album of the Year in 2019.
Casting a look at how post-punk has manifested itself today...
We can pick out a variety of bands behind its continued boom. The sardonic voices of Leeds outfit Yard Act, the equally essential wry commentary of Notts duo Sleaford Mods, the gritty Irish post-punk poetry of Sinead O'Brien or the danceable post-punk from the likes of Goat Girl and PVA. Also leading the increasingly experimental side of the genre are the genre-flipping Squid and the artsy Black Country New Road, black midi and caroline.
Future Essential albums in the making? Watch this space...
---
Honourable Mentions...
Post-punk is a deep river, from tentpole acts like Public Image Limited, Siouxsie and the Banshees, Killing Joke, The Smiths and Echo and the Bunnymen to more cult propositions like A Certain Ratio, Magazine, Alternative TV and the Nightingales. The Godmother of punk Patti Smith should be noted, as a crucial influence for the post-punk to come. Simple Minds, the Cure and Ultravox are examples of huge acts with their roots in post-punk, while lesser-known bands such as This Heat, whose Deceit may be the finest post-punk album of the 1980s, and the excellent Swell Maps have received overdue acclaim in recent years.
Bristol's The Pop Group, whose frontman Mark Stewart took "the power of arrogance" from punk, were one of the most unique and expressive post-punk bands. Datblygu, led by David Edwards, forged a truly independent path as the most electrifying, and incendiary, Welsh-language band of the 1980s and beyond. Cardiff's Young Marble Giants were a quieter proposition, releasing minimalist classic Colossal Youth in 1980 before disappearing, while Manchester's Durutti Column created smooth, balmy masterpieces despite the famously uncooperative sandpaper sleeve of their debut album The Return of the Durutti Column.
On the more jangly side, there's the Soft Boys, delayed psychedelic hatchlings incubated in Cambridge and led by Robyn Hitchcock, a venomous Syd Barrett on their early recordings. Fellow 60s disciples Television Personalities remain one of Britain's finest cult bands, while the Feelies' shimmering jangle pop seems to come from some mythical suburbia. Other great American acts include New York no-wavers James Chance and the Contortions, Cleveland provocateurs Pere Ubu and Portland's Wipers, who proved influential on the grunge scene.