Revealed! Rough Trade Albums of the Year for 2019!
Discover our Top 10 below, alongside numerous special exclusive editions and releases. You can also browse the Top 100, or listen to the Rough Trade Podcast Albums of the Year 2019 Special.
It goes without saying every single album in our list is outstanding and, as always, it's a pleasure being able to collaborate and shine a light on such amazing and diverse music.
Enjoy.
Rough Trade
Tell us your favourites and keep the conversation going #RTtop100
Fontaines D.C. - Dogrel
Partisan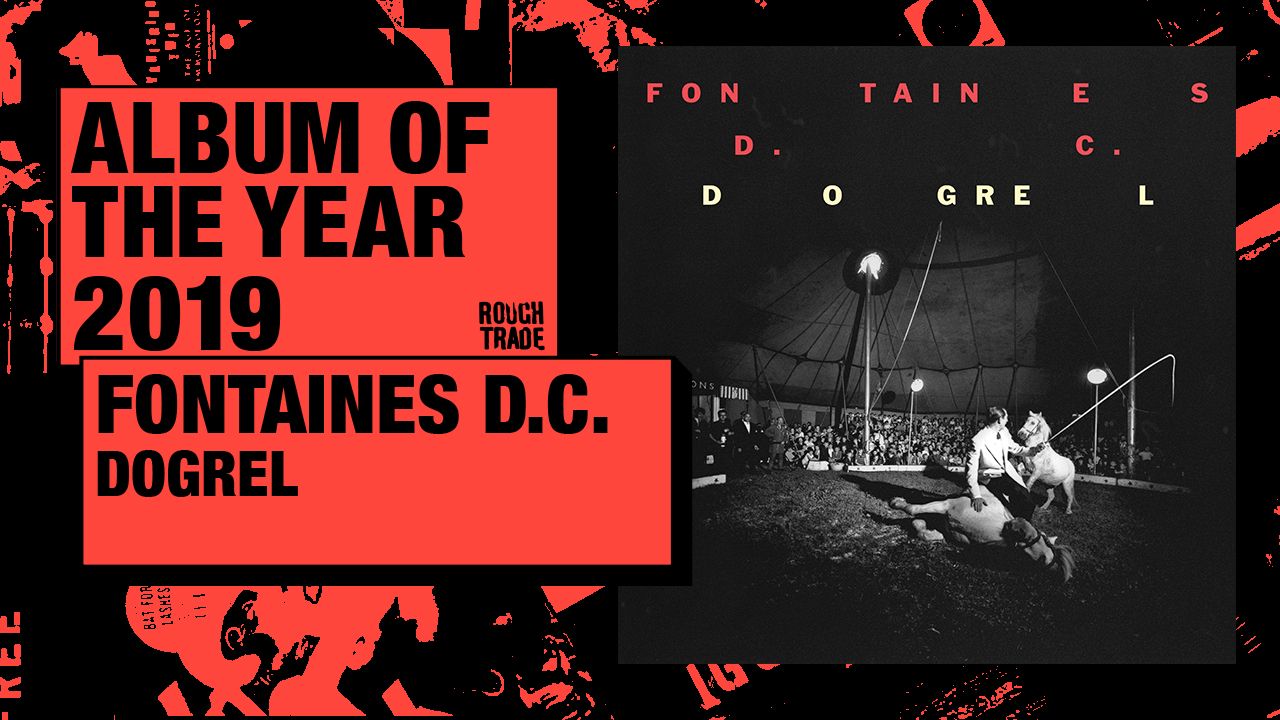 We'd heard murmurs, we'd hung onto every single that came before it, but the arrival of Dogrel sparked something special, not least igniting the hearts of several die-hard fans at Rough Trade.
An urgent, insistent, powerful and prominent album. A poetic brawl, a slick-witted masterpiece. A self-assured, perfectly structured set of songs from five guys who know exactly how to pull you close and when to let you loose.
It had to be Fontaines. A band that feel like they've been around forever already. Absolutely unmissable.
Dogrel Rough Trade Exclusive transparent red/solid black marble swirl vinyl (limited to 2000 copies)
Darklands Versions bonus CD, also available as a standalone Rough Trade Exclusive 12" including two never-before-heard tracks (limited to 2500 copies)
Weyes Blood - Titanic Rising
Sub Pop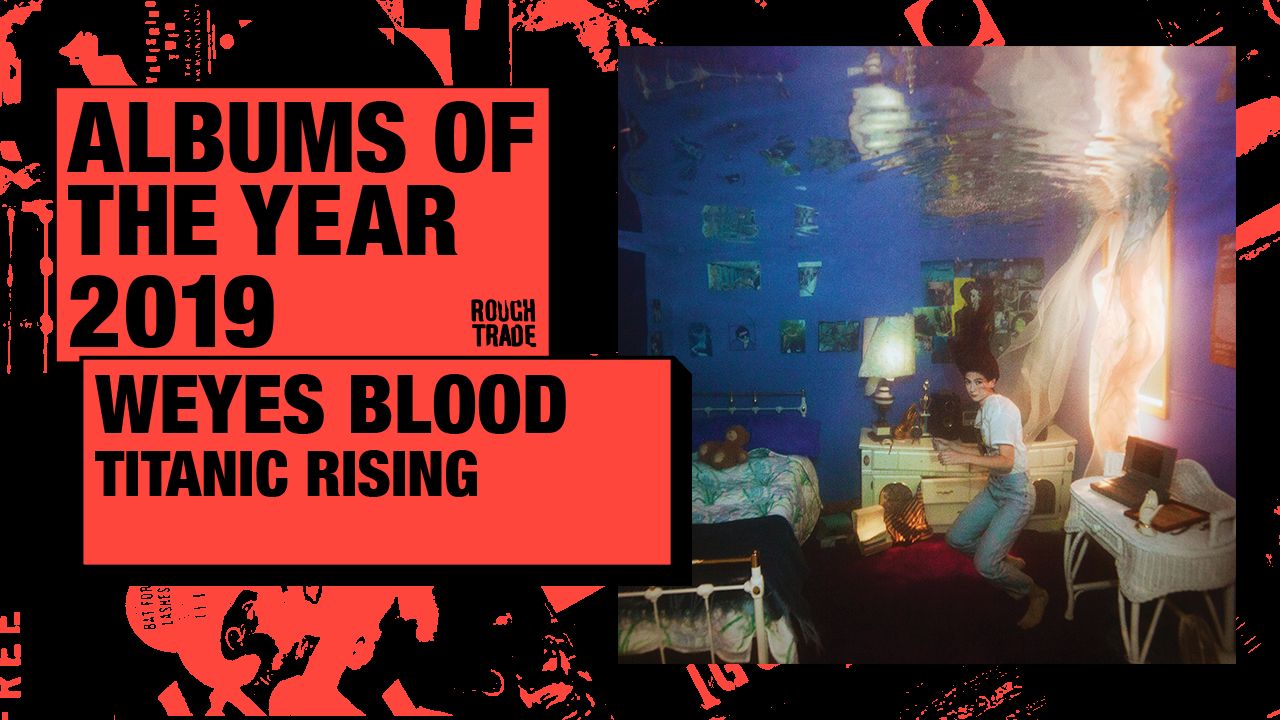 This year, many artists felt pressed to address the climate change crisis - a global catastrophe that no one can or should ignore - but none as vulnerably as Weyes Blood aka Natalie Mering on her debut for Sub Pop.
Mering has been a Rough Trade favourite for some time now, however this record took it one step further: poignant, gorgeous, atmospheric, almost sacred and effortless. It left us on the edge of our seats, awaiting the end of the world with a soundtrack to match.
Titanic Rising Rough Trade Exclusive mint vinyl
Rough Trade Session 12" maroon vinyl (limited to 1000 copies)
Angel Olsen - All Mirrors
Jagjaguwar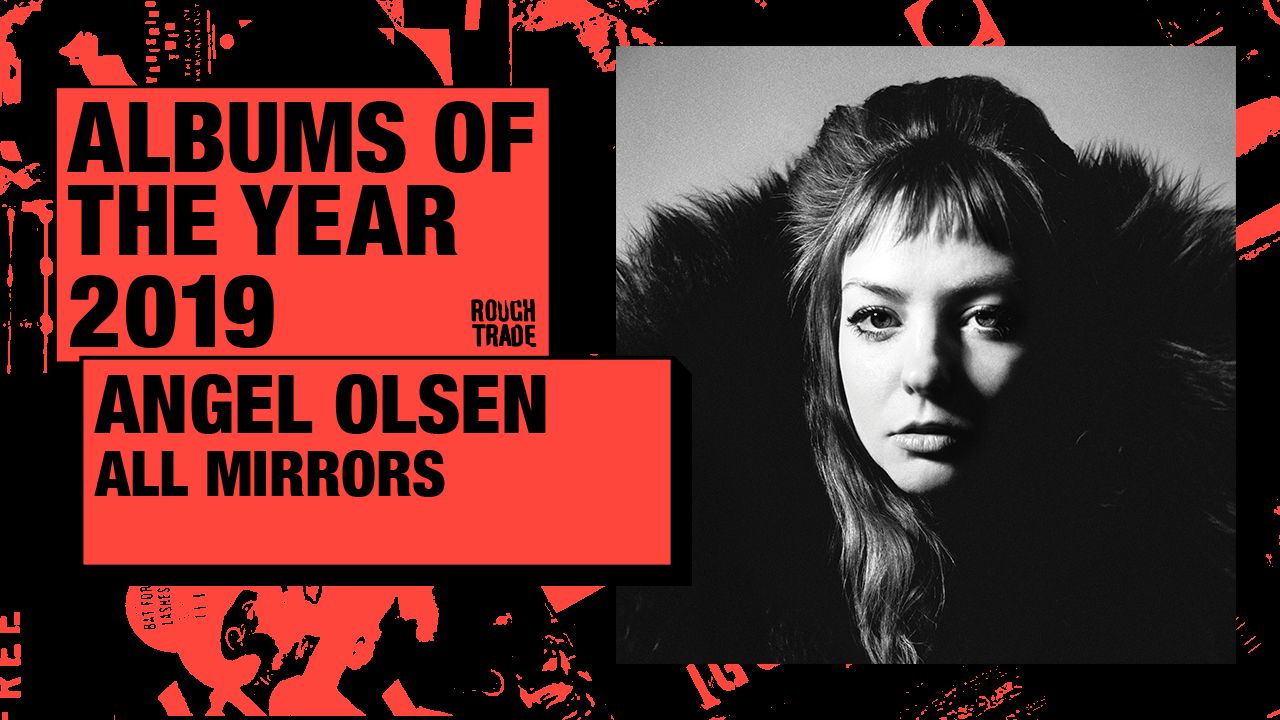 Angel Olsen stretches out her feelings like clean sheets across a tight rope, to air out and catch the fast winds that paint the fabric into milky dancing shapes, changing by the second. She oscillates between high drama, tongue-in-cheek musical nods and deep fragility. A work that promises to impress itself into the global subconscious for the coming months and years.
All Mirrors Rough Trade Exclusive white vinyl
Three Covers Rough Trade Exclusive 12" featuring three never-before-heard covers (limited to 1000 copies)
Little Simz - Grey Area
Age101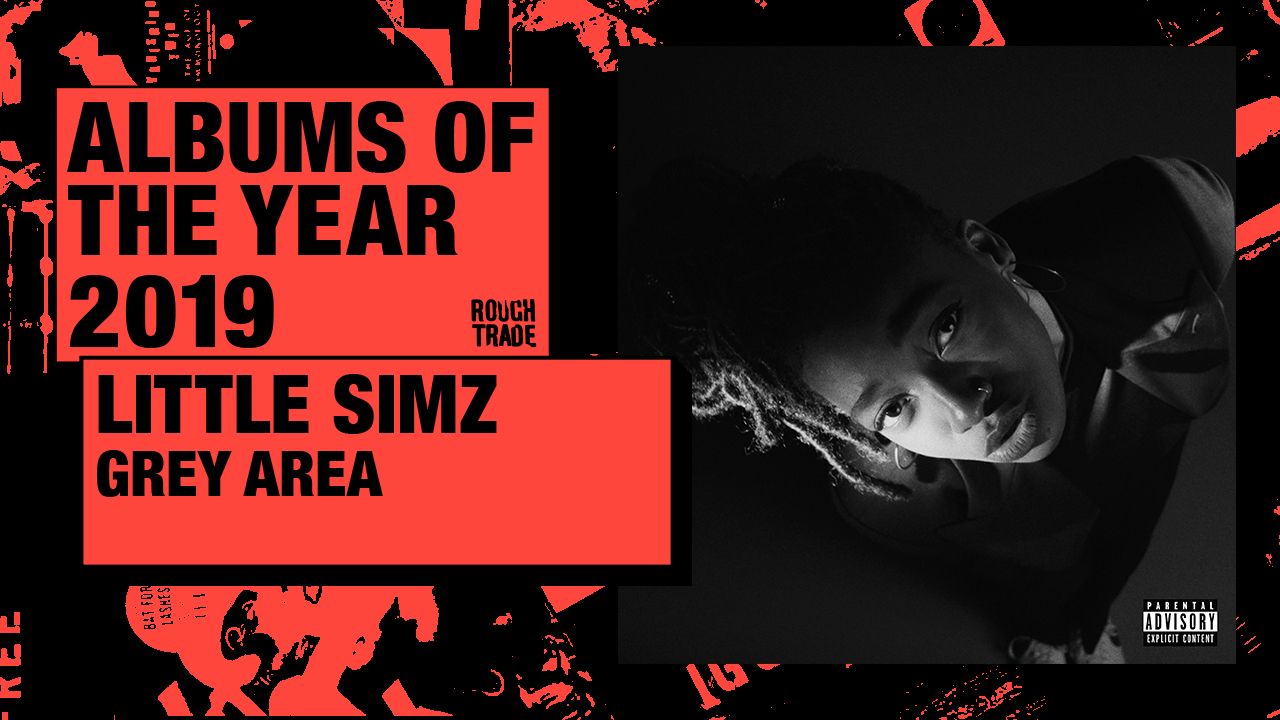 The opening drum beat hits harder than a slap to the face. The bassline follows like a punch in the gut. Before you know what the hell just happened Little Simz spits at you, "Me again, allow me to pick up where I left off". But she doesn't, she picks up several levels higher. On Grey Area, Little Simz is so evidently at the top of her game, fulfilling the potential of her early albums and mixtapes.
Whether it's her highly rhythmic flow, the gymnastic flare (flipping tempo or internal and off-centred rhymes) or her infectious and admirable character. No hubris or hollow posturing, she backs herself with talent and principles, doesn't shy away from honest takes on mental health, the black experience in Britain or gender politics, whilst incorporating a myriad of lyrical styles, from anecdotal and philosophical to battle ready punch-lines. Are we looking at Britain's answer to Kendrick Lamar?
Grey Area
A Curious Tale of Trials + Persons Rough Trade Exclusive vinyl pressing (previously only 500 pressed)
black midi - Schlagenheim
Rough Trade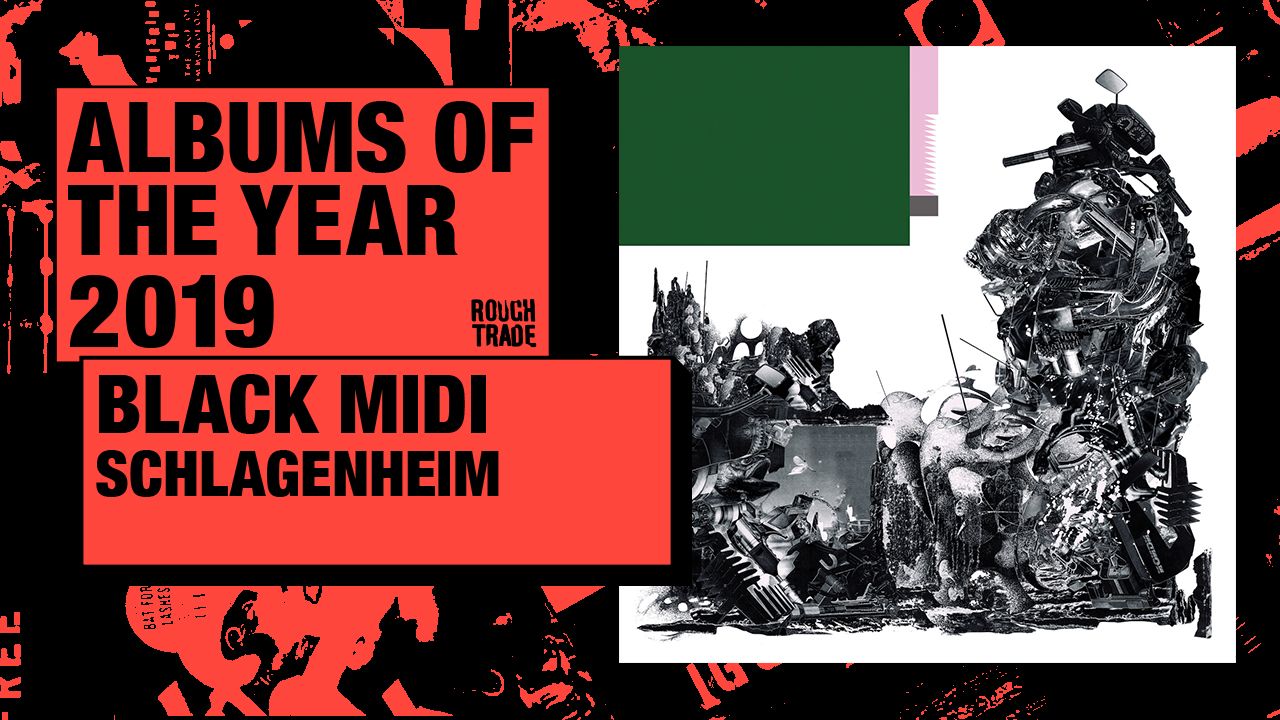 Rip it up and stick it back together in whatever order you wish. To some people this album should be unlistenable (wrong!) but this extraordinarily bold effort is fascinating and thrilling self-destructive pop.
Jamming their way through post-punk, math rock, krautrock, jazz, metal and dance-punk (seriously, we could go on). Schizophrenic guitars, maniacal screeching, absurd lyricism and explosions of raw energy. Geordie Greep's perversely tortured voice is engrossing but it's the drums of Morgan Simpson that are legendary - frenetic but tight and always fast, always ferociously fast, encapsulating all of black midi's talent and experimentalism within limited confines.
This anti-pop record has captured the imagination of millions through sheer skill, egotistical flare and youthful disregard. The best art is polarising. You stand up when this record comes on, either to turn it off or to turn it up.
Schlagenheim
black midi Live on Canal St, NYC Rough Trade Exclusive 12" (limited to 1500 copies)
Sleaford Mods - Eton Alive
Extreme Eating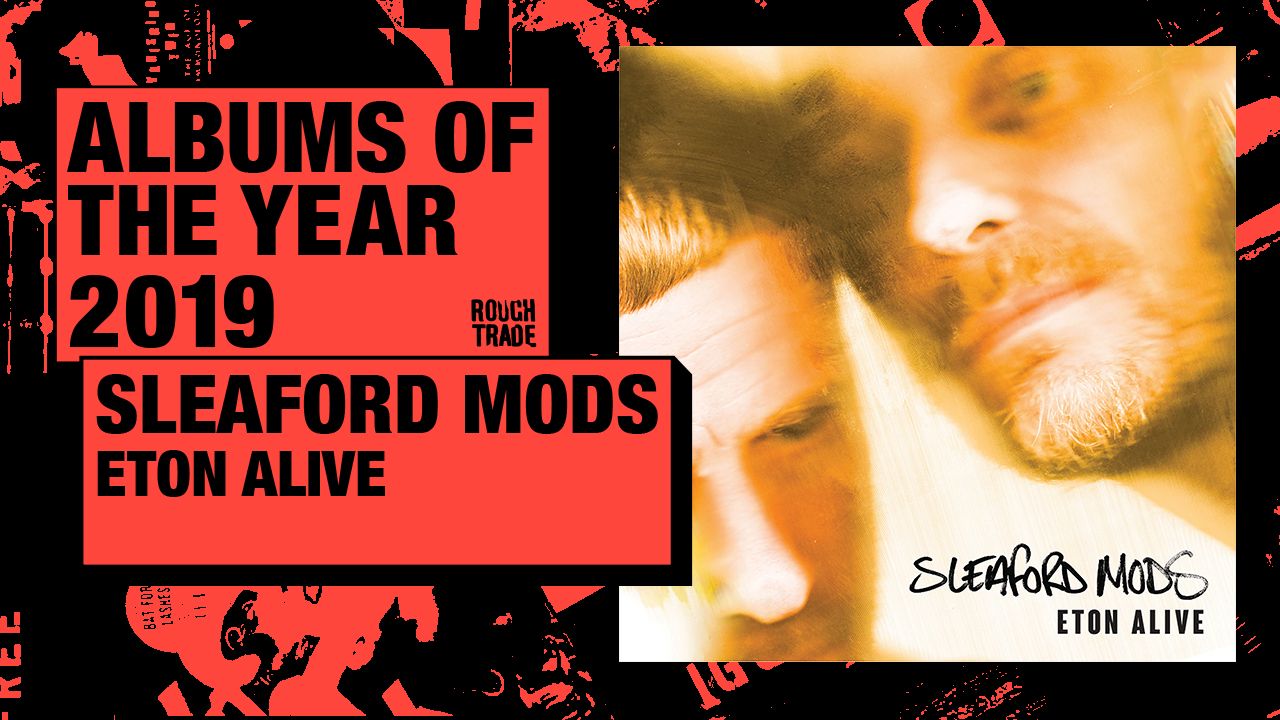 The first single from the album, Kebab Spider is Jason Williamson's first hand parable about being rejected for not towing the line of mediocrity. After listening to Eton Alive, you'll be thankful they never did. On their fifth studio album, the East-Midlands duo produce some of their funniest and most discerning songs to date.
No one's safe, from failing media and appropriative rock bands to the hate spewing churches and manipulative politicians. "Graham Coxon looks like a left-wing Boris Johnson" is probably the best line of the year. And just to cap it off, Andrew Fearn's broken laptop rock has grown, painting the perfect tobacco stained backdrop to Williamson's can-kicking swagger, even making the kazoo sound gritty on OBCT.
Eton Alive pink (UK) / green (US) vinyl
Eton Alive Extras - B Sides and Demos Rough Trade Exclusive white vinyl (limited to 1000 copies worldwide)
Cate Le Bon - Reward
Mexican Summer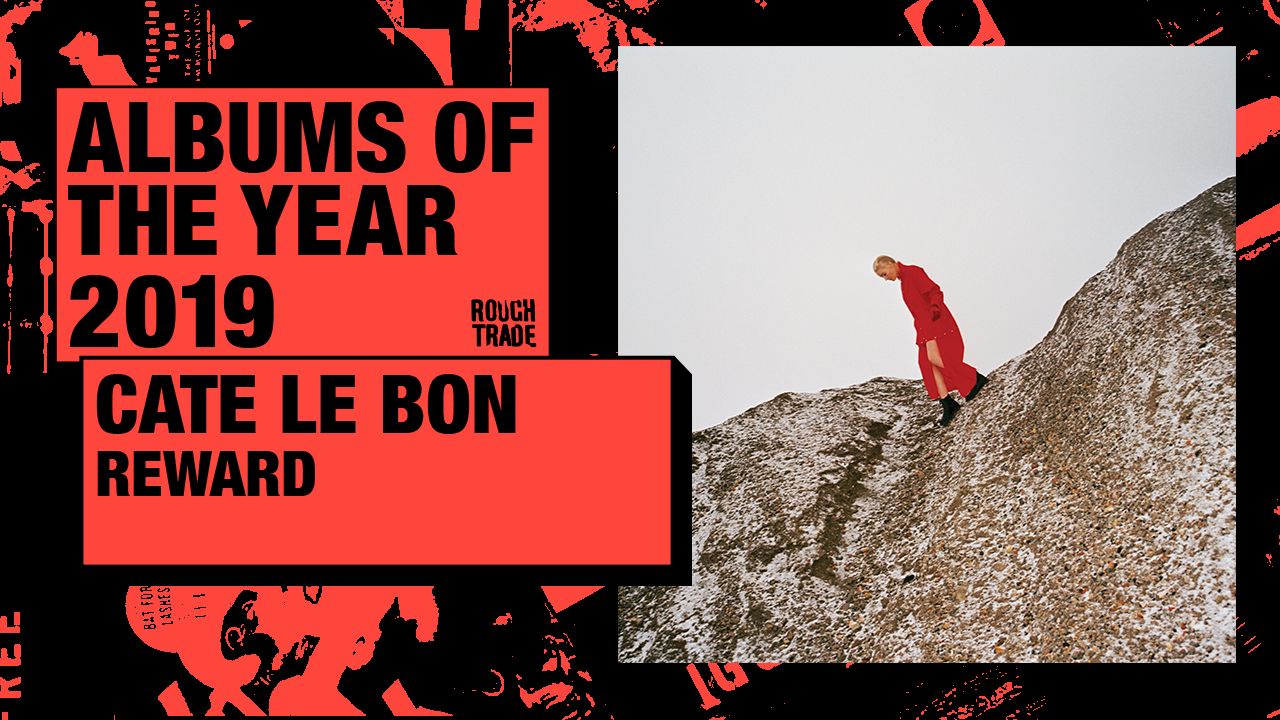 Living in a cabin in England's Lake District, Cate Le Bon attended furniture-making school where she painstakingly learnt to make solid wood tables, stools and chairs from scratch by day, and accidentally poured her heart out sitting alone at her piano at night: creating her most introspective and profound work to date.
The surrealistically-inclined, tactile and multifaceted nature of Le Bon's art is evident, even down to its title, Reward, a word the artist hears as a sinister term for the relationship between the giver and the receiver.  Swooning, sweet, sophisticated, sad and solitary, persistent, captivating. A truly beautifully crafted album that gets under your skin.
Reward
Here It Comes Again Rough Trade Exclusive EP, a reimagining of five tracks from Reward (limited to 1000 copies)
Vanishing Twin - The Age of Immunology
Fire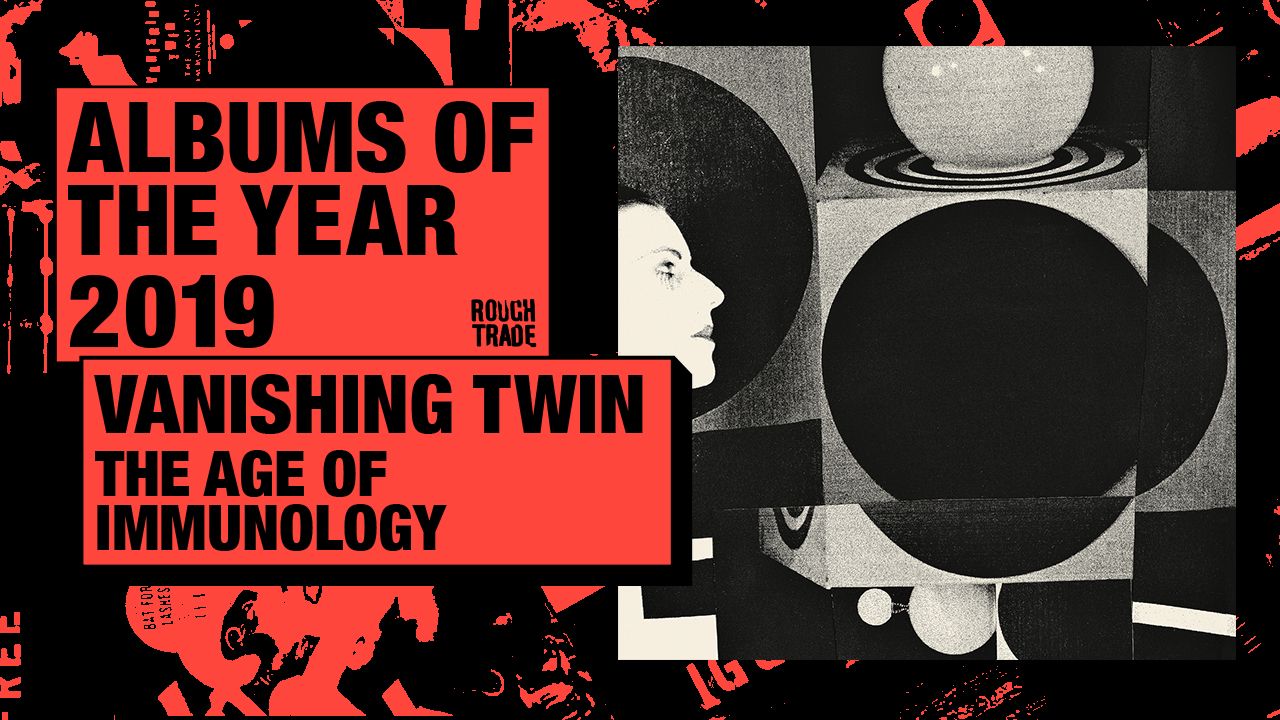 A hive mind of sonic alchemists, summoning spirits (those of Sun Ra, Stereolab, and Ennio Morricone to name a few) and swindling each of their essence to diluted into their idiosyncratic, surreal, science fiction-tinged creation, The Age of Immunology.
References to esoteric symbolism and 1940s cinema are peppered throughout, layers of strings, marching rhythms, glitchy vocals and bird chirps. If you didn't already believed in magic, the British experimentalists of Vanishing Twin might make you change your mind.
The Age of Immunology Rough Trade Exclusive silver vinyl (limited to 300 copies)
Cryonic Suspension May Save Your Life (Extended Life Version) / Who Wants to Live Forever? Rough Trade Exclusive 12" (limited to 500 copies worldwide)
Ex:Re - Ex:Re
4AD / Glassnote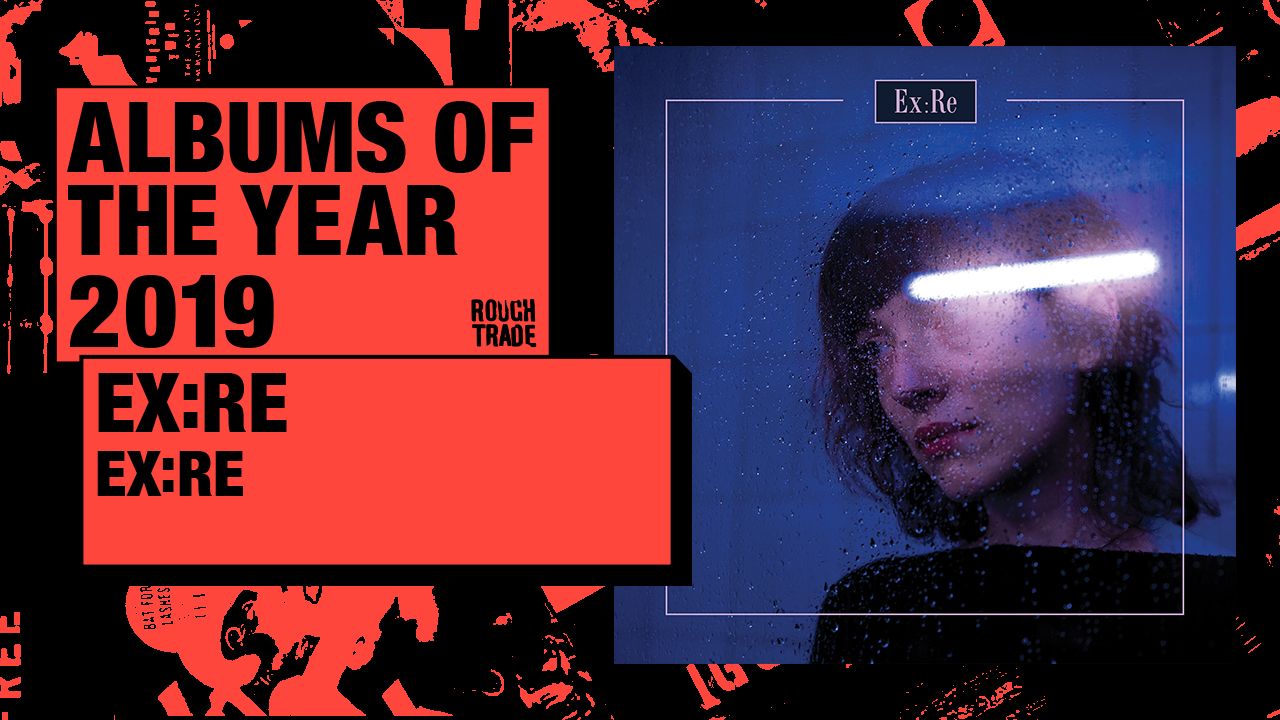 A tender, honest and human break-up album that stands amongst the best.
The first solo album from Daughter's Elena Tonra came early in the year. A time for feeling fucking terrible. A time for a break-up album. But unlike the standard, Ex:Re is not about anyone else except Tonra. Her fallout. Her comedown. Her failure to recover. We all love an "I don't need you anymore" anthem but who lives like that? We deal with it badly. Angrily. We don't want to leave the house. We dream of cinematic ways of winning them back. We dream of changing. We dream of moving on. We forget about them, then we remember them.
The cushion soft instrumentation and her hushed vocals wrap around you like a sympathetic blanket that tells you "don't go out, stay in bed today". We WILL get over it and sing a fucking Beyonce medley but for now let us have this beautifully fragile moment. You won't find a break-up album this unflinching for years to come.
Ex:Re
Ex:Re (Live at Hoxton Hall) Rough Trade Exclusive blue vinyl (limited to 1000 copies)
The Comet is Coming - Trust in the Lifeforce of the Deep Mystery
Impulse!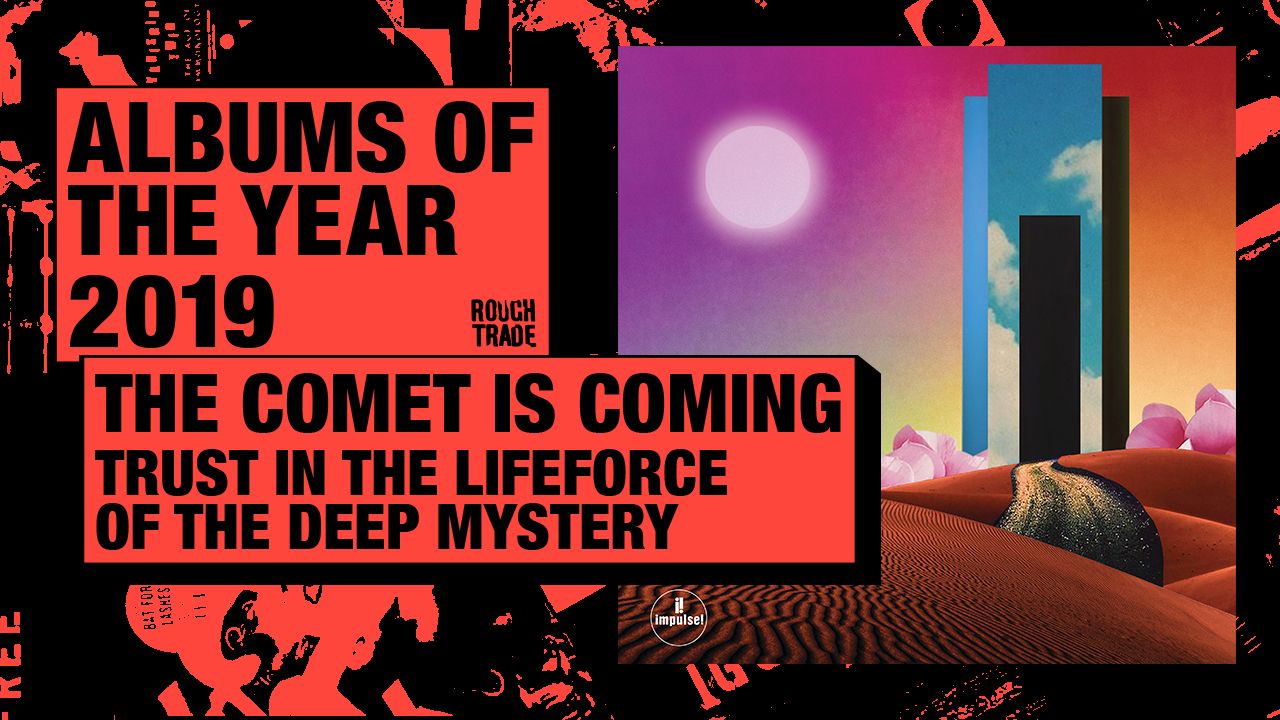 A flickering, neon-tinted answer to the darkness of these times, leading the disparates to the nearest dance floor to summon the greatest music across the spectrum: from upbeat 90s house music to dismal funk and from psych rock to space jazz. The trio led by sought-after saxophonist Shabaka Hutchings bring a sophomore that hits harder than a planet annihilating flying object.
Trust in the Lifeforce of the Deep Mystery Rough Trade Exclusive transparent orange vinyl (limited to 1000 copies)