The likes of Bauhaus, The Sisters of Mercy and The Cure summoned the darkness inside all of us through cold industrial sounds, gruesome imagery and lots of make-up and hairspray, but they were themselves only building a Frankenstein's monster of the grisliest aspects of pop music at the time...
Photo of Nico by Adam Ritchie/Redferns
The dark, mysterious and cerebral. The goth phenomenon began with music, a sound which derived from the blueprint of post-punk to embrace its own rules and aesthetic. Whether you strongly identify as part of the ghoulish tribe or dabble in goth's rebellious, punk spirit, you can be sure there is no shortage of music moving us to embrace our 'inner goth' or the 'darkness' buried in the deepest corners of our soul.
From forbidden desire to death, the maniacal to the macabre, we explore the Rough Trade Essential albums with a gruelling gothic vein running through them long before goths ever emerged from the black void.
Having a Halloween hoedown?
Hit play on our essential Goth Before Goth playlist on Spotify.
Fancy some phenomena-l reading?
Check out our comprehensive guide to occult books.

Looking to explore the immortal influence of goth on a deeper level?

Lol Tolhurst's Goth: A History explores creative giants like The Cure, Siouxsie and the Banshees, Bauhaus, Joy Division and many more great bands that offered a place of refuge for the misfits of the 80s and ever since.
Cathi Unsworth's Season of The Witch explores the enduring counter-culture of goth and how it was shaped by the politics of the era - from the miners' strikes and privatisation to the Troubles and AIDS ­­- as well as how its rock 'n' roll outlaw imagery spoke to a generation of alienated youth.
John Robb's Art of Darkness provides one of the deepest-dives into the enduring culture and the social, historical and political backdrop that created the space for the art of darkness to thrive.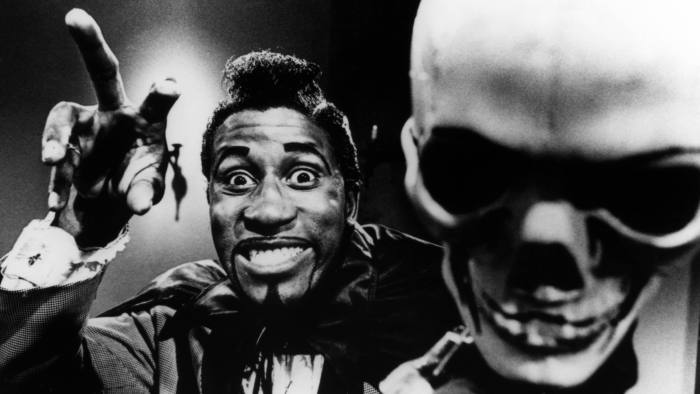 'I put a spell on you / Because you're mine'

One of the earliest pioneers of shock rock, Screamin' Jay was a voodoo rockabilly with a theatrical style and macabre aesthetic world. On At Home With Screamin' Jay Hawkins the howling crooner exudes smooth Ray Charles style blues hand in hand with a full band rhythm, and enough howls and groans to send chills down your spine. The album includes the hypnotising I Put A Spell On You where the bluesy ballader emerged larger than life performing the song from a coffin with a skull on stick.
Hawkins explained the unusual roots of his most commercially successful single originally recorded for Columbia Records in New York:
"[Producer] brought in ribs and chicken and got everybody drunk, and we came out with this weird version ... I don't even remember making the record. Before, I was just a normal blues singer. I was just Jay Hawkins. It all sort of just fell in place. I found out I could do more destroying a song and screaming it to death."

Top songs: Deep Purple, I Put A Spell On You, Hong Kong
'Lost in a Roman wilderness of pain / And all the children are insane'

The debut album from the American rock band fronted by visionary poet and vocalist Jim Morrison. Long guitar solos and the distinctive sound of the Vox Continental organ, The Doors, daringly expanded the boundaries of contemporary rock with their dramatic and melancholic melodies.
The dark and foreboding nature of Morrison's baritone vocals built influenced post-punk and gothic bands to come with The Doors reportedly being one of Ian Curtis from Joy Division's favourite bands. Delving into gothic tropes and themes, the album is famously remembered for its epic 12-minute finale track which undeniably addresses the theme of death and pain although allegedly written about Jim Morrison's break up with his girlfriend Mary Werbelow.
Top songs: The End, Break on (Through To The Other Side), Light My Fire
'And she turned around and took me by the hand and said / I've lost control again / And how I'll never know just why or understand, she said / I've lost control again'
The debut studio album by Mancunian post-punk outfit Joy Division, released by the iconic label Factory Records in 1979. Laying the groundwork for the post-punk gothic sound, the band embraced a step away from the standard punk sound crafting tortured lyrics inspired by primal and raw experiences (She's Lost Control was written after lead singer Ian Curtis observed a women with fits in a mental institution). The album artwork feeds into the inherent darkness, an enduring image of the post-punk era, a stark white-on-black line which has appeared on a million t-shirts since 1979, supposedly the radio emissions of an rotating neutron star (feeding into the gothic trope of existentialism).
The band's history is characterised with real macabre after the the tragic suicide of lead singer Curtis in 1980, marking the end of the band. Although only active for a short time their decision to delve into the gothic sound is a legacy which lives on and one they are proud of, as drummer Stephen Morris describes the experience of hearing his music being complained about as not easy background listening:
'I went out feeling quite chuffed thinking that it's not the sort of thing you can play in a sandwich shop.'

Top songs: She's Lost Control, Disorder, Shadowplay
'I lean from my window sill in this old hotel I chose/One hand on my suicide, one hand on the rose'

A haunting yet elegant collection of songs. Achingly romantic yet unmistakably miserable. Cohen's lugubrious voice drifts over beautiful melodies and deeply personal lyrics and a sense of existentialism pervades. Cohen's direct influence on the Goth scene is evidenced by English Goth band The Sisters of Mercy, who took their name from this Songs of Leonard Cohen track partly because of its inclusion in western film McCabe & Mrs. Miller.
Placing foundations for Goth's introspective aesthetic, Cohen slips easily from hallowed romance to depraved subject matters, of war, suffering and romance - making him the veritable Grandfather of Goth.
Top songs: Sisters of Mercy, Suzanne, So Long Marianne
'I was born in a trunk / Mama died and my daddy got drunk / Left me here to die alone / In the middle of Tobacco Road'

The Delta Sweete is Bobbie Gentry's most critically acclaimed album and until last year had not been pressed in the UK or US since 1972. Set in corners of the American South this concept album imports all the sounds of its setting: Blues, soul, psychedelia and Americana,
A sorrowful tale of southern life, Gentry's claim to goth can be found in the morose nature of her folklorish storytelling - a cast of doomed characters and symbolic imagery. Gentry's soft voice floats through a hazy soundscape of sad strings, hums, and ominous-sounding harmonica bringing her audience a distinctive type of goth - the southern gothic.
Top songs: Okolona Bottom Band, Tobacco Road, Jessye' Lisabeth
'Blank Frank is the messenger of your doom and your destruction'
Here Come The Warm Jets is Brian Eno's solo debut, released in 1974 preceding his famed ambient career. Eno's huge contribution to goth's sonic DNA stems from his love for synthesizers and abstract instrumentation, as shown on Here Come The Warm Jets.
The whole album is aggressively off-kilter, absurd lyrics, yet with a sacred tone, hymnal songwriting and flipped bible quotes. Stand out tracks are Blank Frank for its manic background organ chimes and perverse laughing and Baby's On Fire, where Eno's disturbing nasal vocal tone accompanies face-melting guitar solos.
Top songs: Blank Frank, Baby's On Fire, Needles In A Camel's Eye
'I don't know just where I'm going / But I'm gonna try for the kingdom, if I can / 'Cause it makes me feel like I'm a man / When I put a spike into my vein'

This album belongs in the canon of most influential rock works ever made, the stark, deadpan icy beauty of Nico's voice has long raised debate over whether Nico can be named the first-ever Goth girl.
Nico's voice, style and obsession with death could not have been more proto-goth in the 60s and 70s, and The Velvet Underground album was the start of her embracing the glam aesthetic. The Velvet Underground and Nico is truly essential listening for goths as Nico's droning vocals swallow you up. The two-chord flutter at the centre of the classic Heroin and sordid topic of heroin addiction which the star was afflicted with herself.
Top songs: I'll Be Your Mirror, Heroin, Venus in Furs

Check out the hypnotic documentary and the first major film to tell the band's legendary story.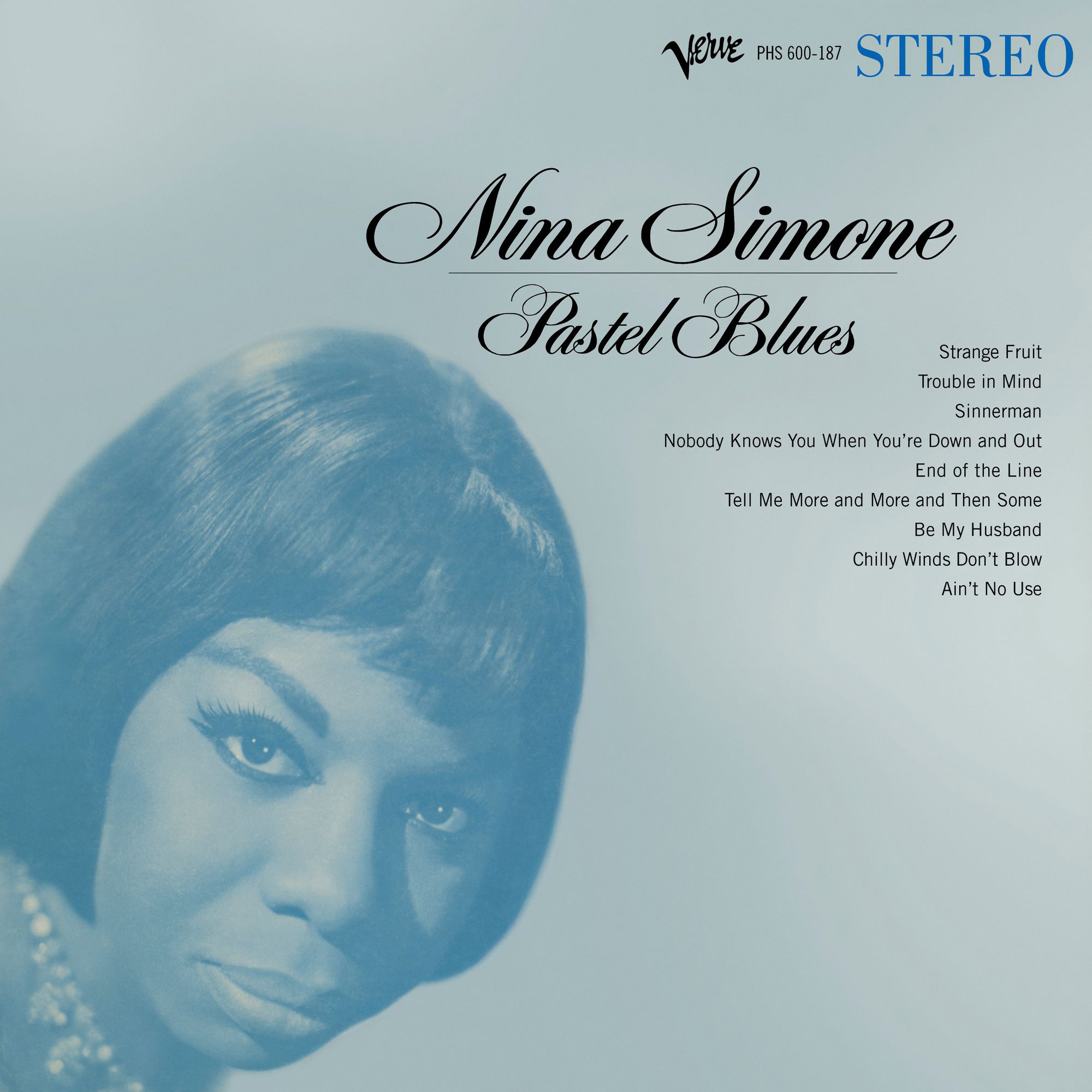 'Southern trees / Bearing strange fruit / Blood on the leaves / And blood at the roots'

As beautiful as it is eerie and haunting, Nina Simone's Pastel Blues earns its entry on Goth before Goth for its heavy symbolism of pain and suffering. Utilising solemn, piano instrumentation and her whiskey-soaked vibrato voice, the talented singer-songwriter carries pain throughout Pastel Blues.
The most shocking example of this is the famous anti-lynching protest song Strange Fruit. An absolutely unforgettable song drawing from raw observation of generational pain. Jumping octave to octave Simone crosses Jazz over into the gothic, painting such a true story of melancholy with her powerful voice to legendary effect.
Top songs: Strange Fruit, Sinnerman, End of The Line
'Waiting for the gift of sound and vision / Drifting into my solitude'

After years of living in Los Angeles enveloped in a lifestyle of partying and drugs, David Bowie moved to France in 1976 with his friend Iggy Pop to sober up. Grounded in art rock and experimental rock, Low features Bowie's first explorations in electronic and ambient styles, influenced by German bands such as Tangerine Dream, Neu!, Harmonia and Kraftwerk.
Critics have considered Low one of Bowie's best works and is credited for influencing numerous post-punk bands, including Joy Division. The dystopic washed-out post-punk sound crafted on Unknown Pleasures echoes the layered harmoniser-laden nature of Bowie's Low.
The second half of the album can only be described as a spooky avant-garde tantric meditation experience. Bowie takes his subject matter to an equally spooky, ominous gothic place - 'Baby, I've been, breaking glass in your room again / Listen / Don't look at the carpet, I drew something awful on it.' and the seemingly cheery Sound and Vision even has a hint of the melancholy - 'Waiting for the gift of sound and vision / Drifting into my solitude'.
Top songs: Warswaza, Sound and Vision, Always Crashing In The Same Car
'You think you are happy / I got news for you / Well, Satan found out / Little girl, you're through'

The second studio album from legendary American garage band The Sonics. An early template for punk with its combination of subdued vocals and piercing shrieks - giving off more than a few gothic twinges.
Woeful romanticism paired with fuzzy and furious guitars, Boom explodes with energy whilst leaning into the darker void with its slightly sinister lyricism - a starting block for the gothic if there ever was one.
Top songs: He's Waitin, Cinderella, Don't Be Afraid of The Dark