Everything you need to know about Record Store Day at Rough Trade...
Following two disrupted, though brilliant years, Record Store Day is back proper in 2022 with celebrations returning in April, as has been the tradition since 2007.
RSD 2022 Line-Ups Revealed
We are thrilled to be welcoming live music back to our stores as part of our Record Store Day 2022 celebrations. Starting in the morning and continuing throughout the day, enjoy music across Rough Trade from special guests including Theon Cross, Poppy Ajudha, Japanese TV (East), Jords (Nottingham), Skinny Lister, Lande Hekt (Bristol) and more, plus DJ sets and a book signing with Jonny Trunk (East).
View the full line-up at your local store and RSVP below on DICE.

Please note: if you are joining us for Record Store Day at Rough Trade East this year, you will find all our RSD stock for sale in a special RSD Pop Up in the Truman Brewery unit on the corner of Ely's Yard (two doors down from East).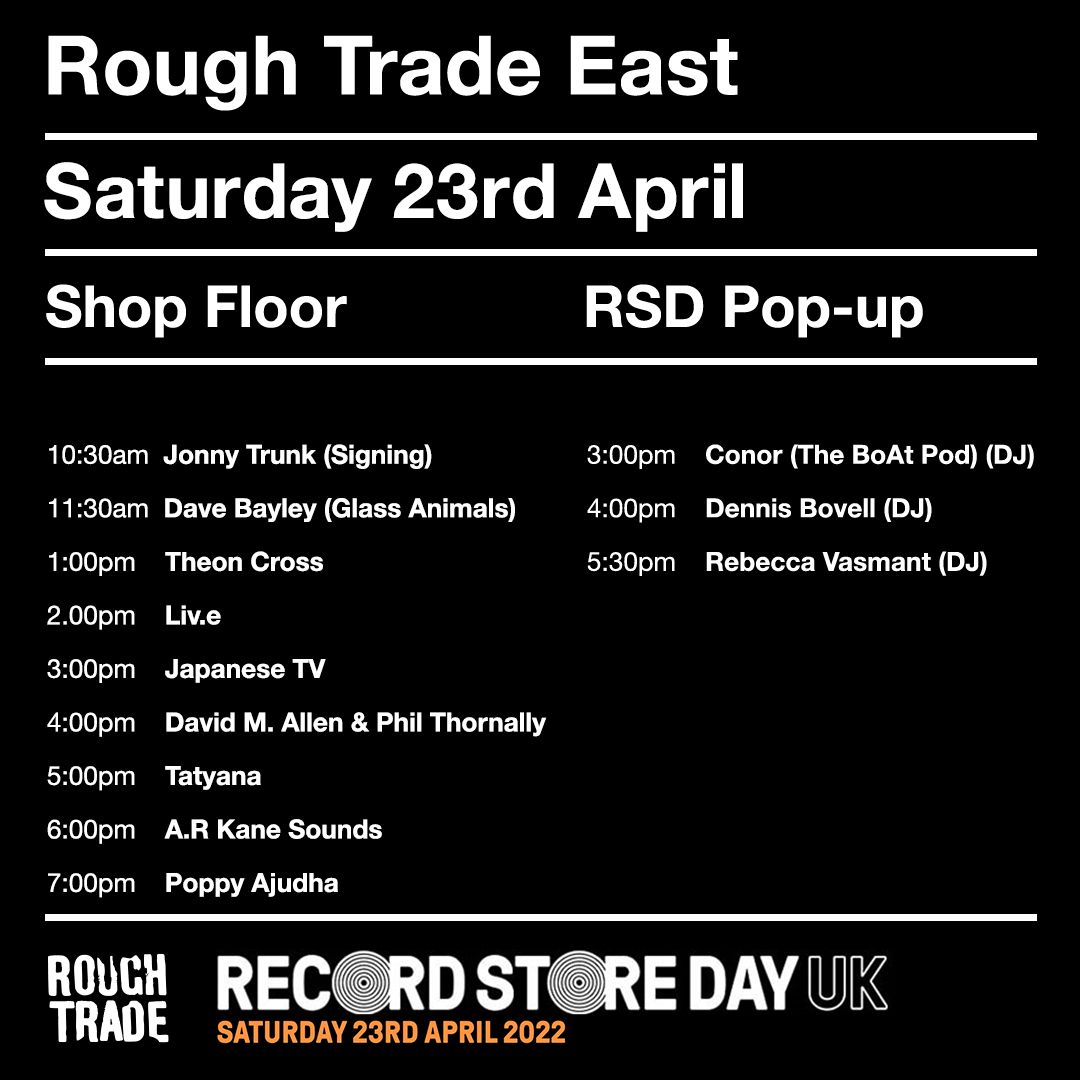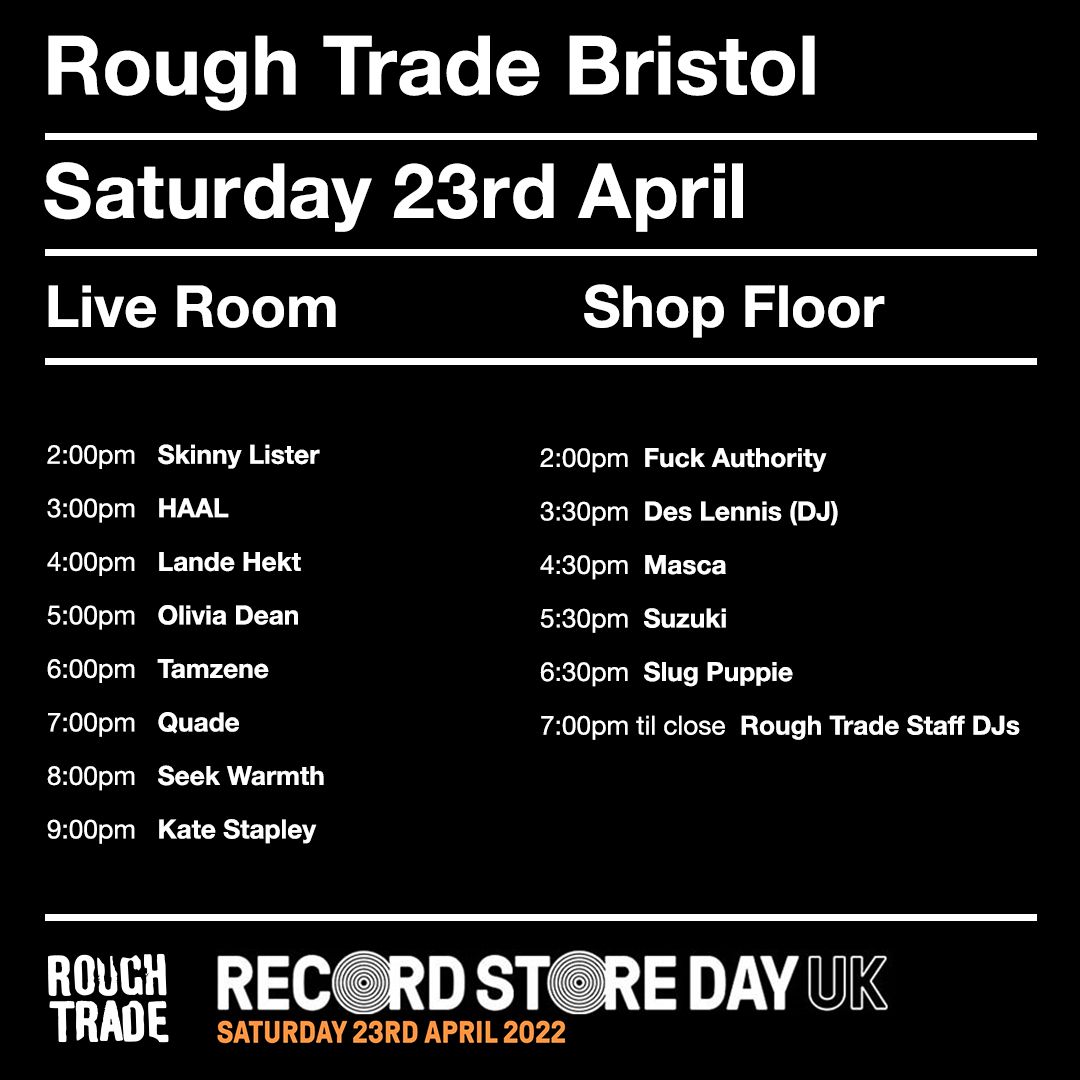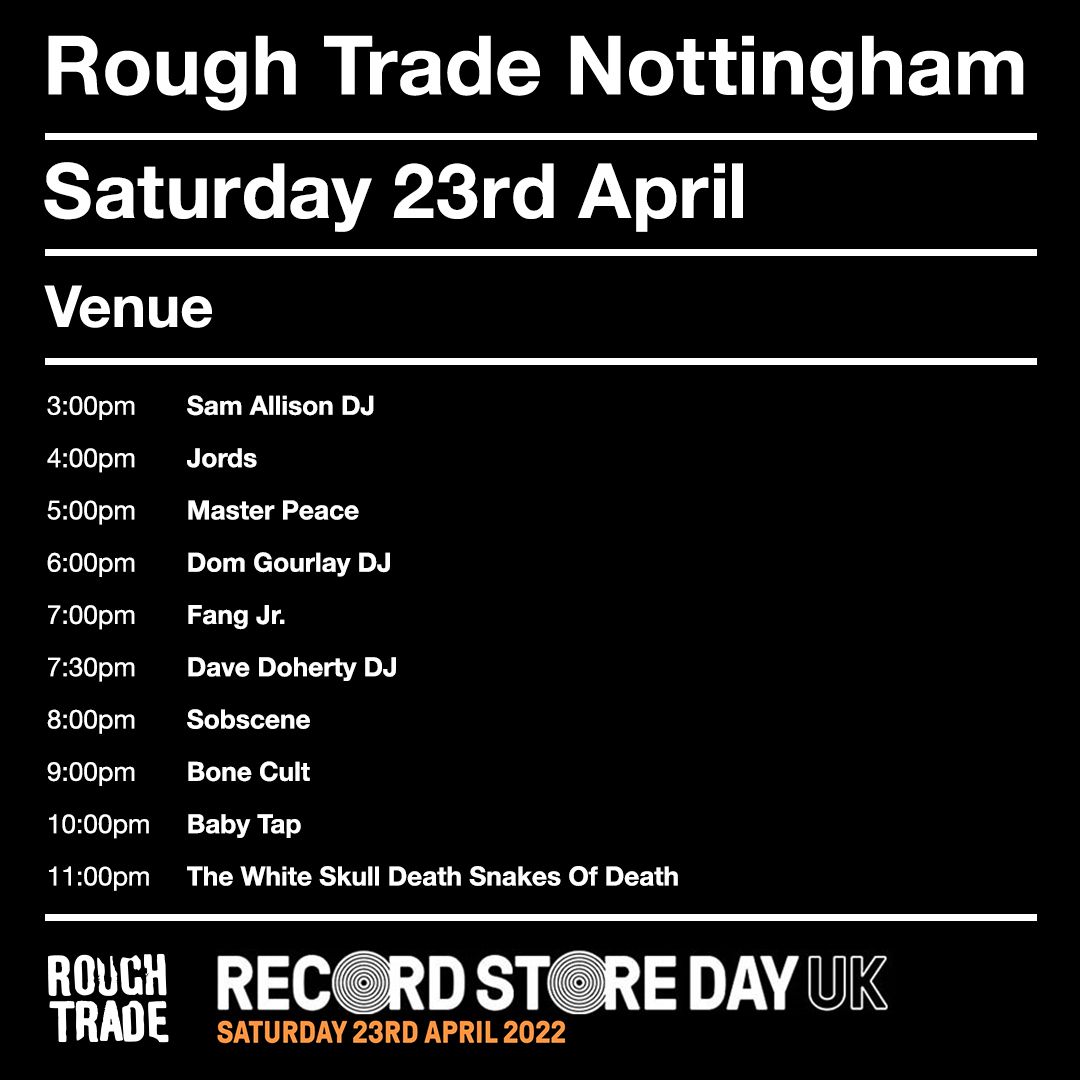 The List!
Feast your eyes on this year's range of limited edition vinyl, including great titles from The Maccabees, Joni Mitchell, Frightened Rabbit, Sam Fender, Childish Gambino, Weyes Blood, Albert Ayler, Nick Cave, Cypress Hill, Taylor Swift, Blur and many more.

Download and print your own pick list ahead of the big day. Just tick off the titles you are after, hand it to our staff once you reach the counter and they will do their best to supply you with your chosen vinyl.
All Points East - Golden Ticket Giveaway

As in years past we will have pairs of tickets to All Points East to give away on Record Store Day. Look out for golden tickets in the racks and in your shopping bags in-store on Saturday 23rd April.
Save The Date
Be sure to mark Saturday 23rd April in your calendar and join us in store at Rough Trade East, Rough Trade West, Rough Trade Nottingham and Rough Trade Bristol from 8am for another day championing a rich and diverse collection of releases and celebrating the continued importance of independent record stores, many of whom have had a very challenging time of it these last two years.
Thank you for your ongoing support and we can't wait to see you in April!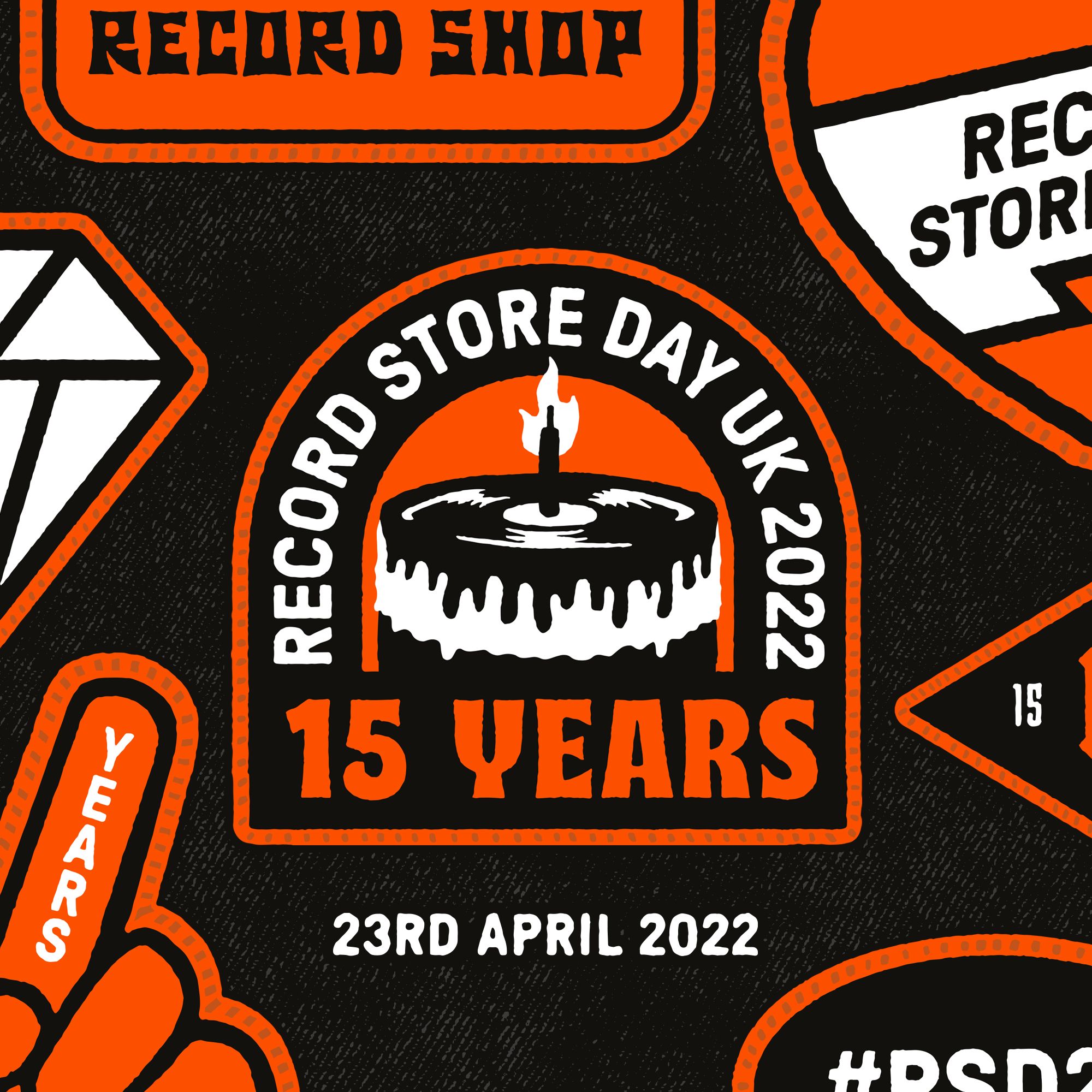 RSD 2022 Shopping Guidelines
Please note ahead of the day...
Stores open from 8am, including our coffee bars at East, Nottingham and Bristol.
As usual, one copy per person, only. For fairness sake, we have to prohibit multiple buys of the same release.
Strictly first come, first served - no customer reservations.
We will be providing a 'personal shopping service' for Record Store Day releases (as store access will be limited). So, please have your wish list ready prior to entering the store, and Rough Trade staff will look to obtain your selections for you.
To help us manage the safe capacity of the store, we kindly ask that you are prompt with your custom, helping us ensure everyone receives service, as fast as possible.
As it will be a busy day with unprecedented requirements, we kindly ask that you are patient and courteous to all our staff members.
Online Sale
Remaining titles will be sold online at roughtrade.com from 8pm on Friday 29th April 2022.
RSD 2022 Vinyl Highlights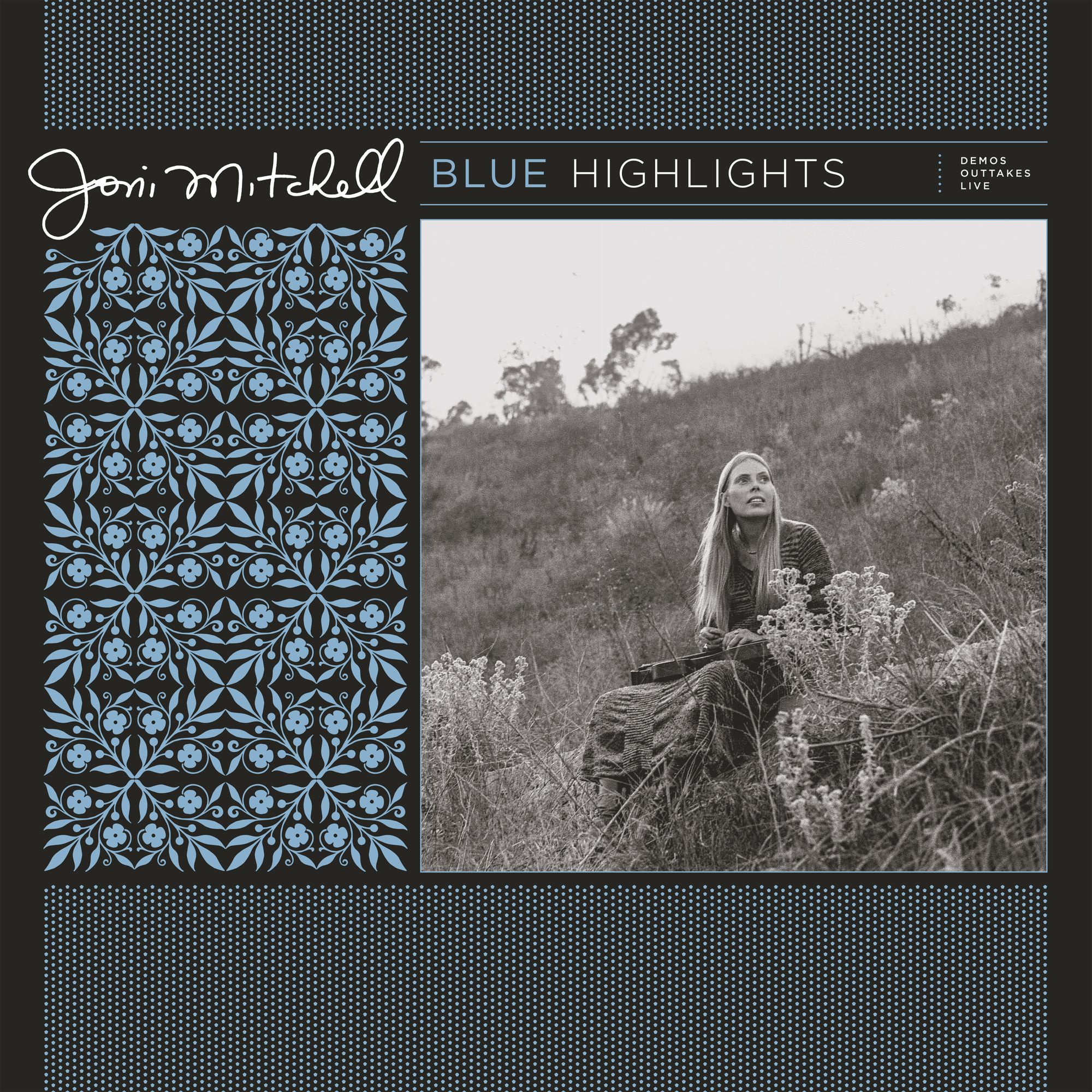 Taylor Swift - The Lakes
The Queen of country-pop and this year RSD ambassador Taylor Swift presents 'The Lakes' the bonus track from her masterpiece Folklore on RSD Exclusive 7".
Beth Orton - Central Reservation
Central Reservation makes a welcome return to vinyl having not been available outside the US since its release in 1999. Beth Orton expands the boundaries of trip-hop, stripping electronica to its core with a refreshing blend of folk. Flawless, emotional, haunting, belonging in rock, pop, electronica, and trip-hop collections alike. On limited edition pillar box red vinyl!
Childish Gambino - Kauai
Part two of the 'STN MTN/Kauai mixtape. Beachside vibes run rampant on the b-side, with a love-jones soaked narrative voiced by Jaden Smith AKA The Boy and polished '90s r&b-tinged productions The Pallisades and Sober.
Gabriels - Bloodlines EP
Following the breakout success in late 2020 with debut EP Love and Hate in a Different Time, the Gabriels return with four tracks of brooding nu-gospel on the Bloodline EP. One of Parlophone's one to watch for 2022. On 12" red vinyl!
Joni Mitchell - Blue 50: Demos, Outtakes And Live Tracks From Joni Mitchell Archives, Vol. 2
An exclusive LP, featuring highlights from the second volume of the ongoing Joni Mitchell Archives series. The release – consists of previously-unreleased, never-before-heard, extremely rare recordings from Joni's archives and the historic release is created entirely with Joni's insight, cooperation and creative input.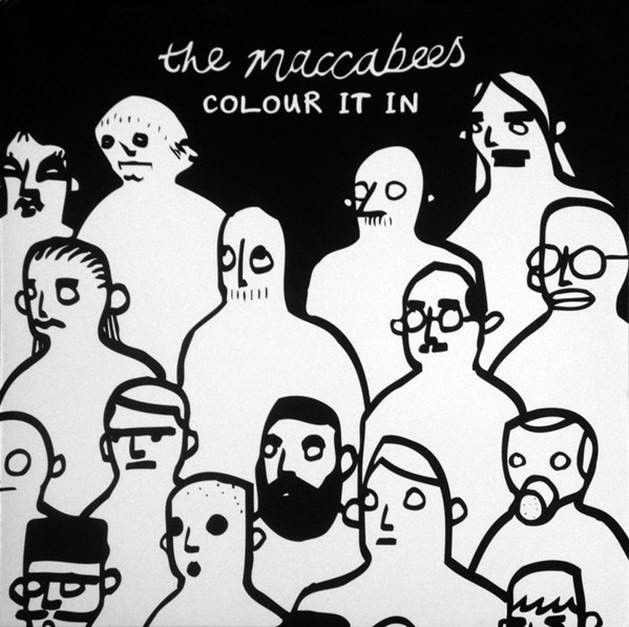 Jonny Trunk - The A-Z of Record Shop Bags: British Record Store Bags from the 1940s to 1990s
This unique book brings together over 500 incredible bags to document the fascinating story of British high street record shopping, written by English writer, broadcaster, DJ and owner and founder of Trunk Records, Jonny Trunk.
The Maccabees - Colour It In
A RSD return for the band's gold-selling, Stephen Street-produced debut album on its 15th anniversary. It will carry a new variant of the artwork that has never been used on the LP. Includes The Maccabees most popular tune, Toothpaste Kisses.
Scott Walker - Boy Child
This anthology presents 20 self-penned tunes by the avant-pop hero, French-influenced singer of dark-themed folk music Scott Walker. With other compilations surveying his more accessible material with the Walker Brothers, Boy Child is the ideal introduction to walker's fascinating solo work, which strongly influenced a legion of followers, including David Bowie, Morrissey, Pulp, and The Divine Comedy.
Lady Blackbird - Did Somebody Make A Fool Outta You/It's Not That Easy
Not much more can be said about Lady Blackbird's critically acclaimed album Black Acid Soul with it quite rightly being regarded as one of the best albums of recent times. Yet hidden in the vaults there was one final track from the Black Acid Soul recording session at Sunset Sound, LA that never saw the light of day. Did Somebody Make A Fool Outta You is now gifted to us on a limited edition heavyweight coke bottle green vinyl 7" for RSD 2022.
Viktor Vaughn - Vaudeville Villain
For 2003's Vaudeville Villain MF Doom took on yet another pseudonym. Where MF Doom drew from Doctor Doom, Viktor Vaughn drew from the Doctor's government name, Victor von Doom. The influence of superheroes and supervillains however goes much deeper than the nom de plume, the silver age sci-fi vibe is present, musically, throughout Vaudeville Villain. Long out of print on vinyl, Get On Down presents this landmark of Doom's career as a double gatefold LP for RSD 2022.