"...the two worlds and the two shops will forever be intertwined for me, and are such important places for so many people, culturally"
Alexis Taylor, Hot Chip
Rough Trade and Slam City Skates collaborate for Limited Edition range, featuring two new t-shirts designed by illustrator Fergus Purcell.
"Rough Trade and Slam City Skates coexisted for many years and our recent collaboration celebrates that relationship. Slam began life in the basement of Rough Trade's Talbot Road address in 1986. This brief two year arrangement proved to be enough time for the skate shop to outgrow this subterranean arrangement and in 1988 a new incarnation of both businesses would open in Covent Garden.
The new space in Neal's Yard flipped the script on the previous partnership and saw Rough Trade inhabiting the basement with Slam upstairs. We very much enjoyed sharing a building together, until both businesses expanded, and we parted ways in 2006. We have many fond memories of this time, some funny anecdotes, and many dear mutual friends.
These two new T-Shirts designed by Fergus Purcell recognise how important that union was to both of us. Today Slam and Rough Trade inhabit bigger spaces in East London but kismet has kept us in close proximity. We still enjoy welcoming mutual customers, and taking a few steps over the street to stop by for coffee, new releases, and recommendations. We hope you're as stoked on this team up as we are."
Jacob Sawyer, Slam City Skates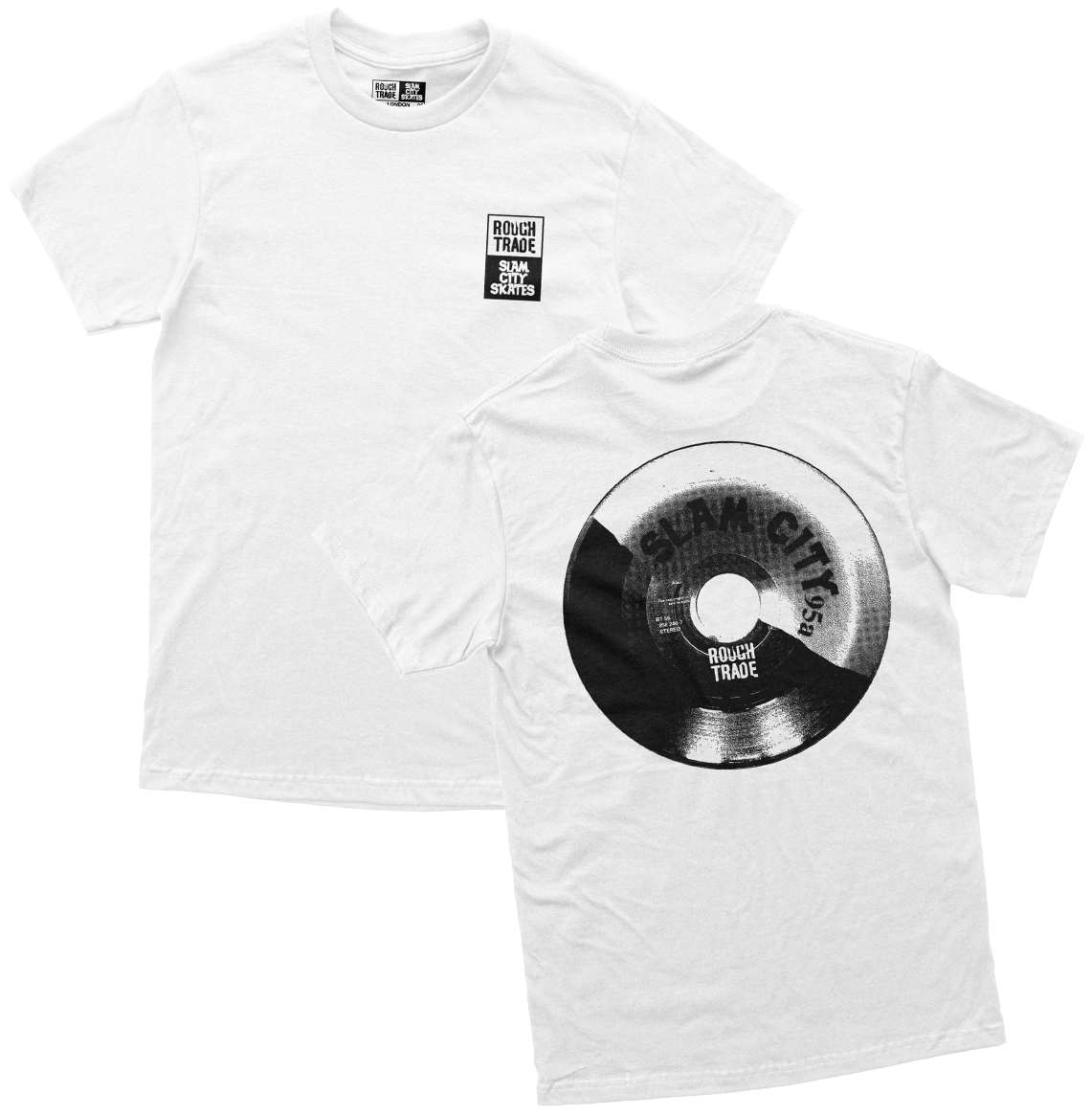 Rough Trade x Slam City Skates Lo-fi White - S/S T-Shirt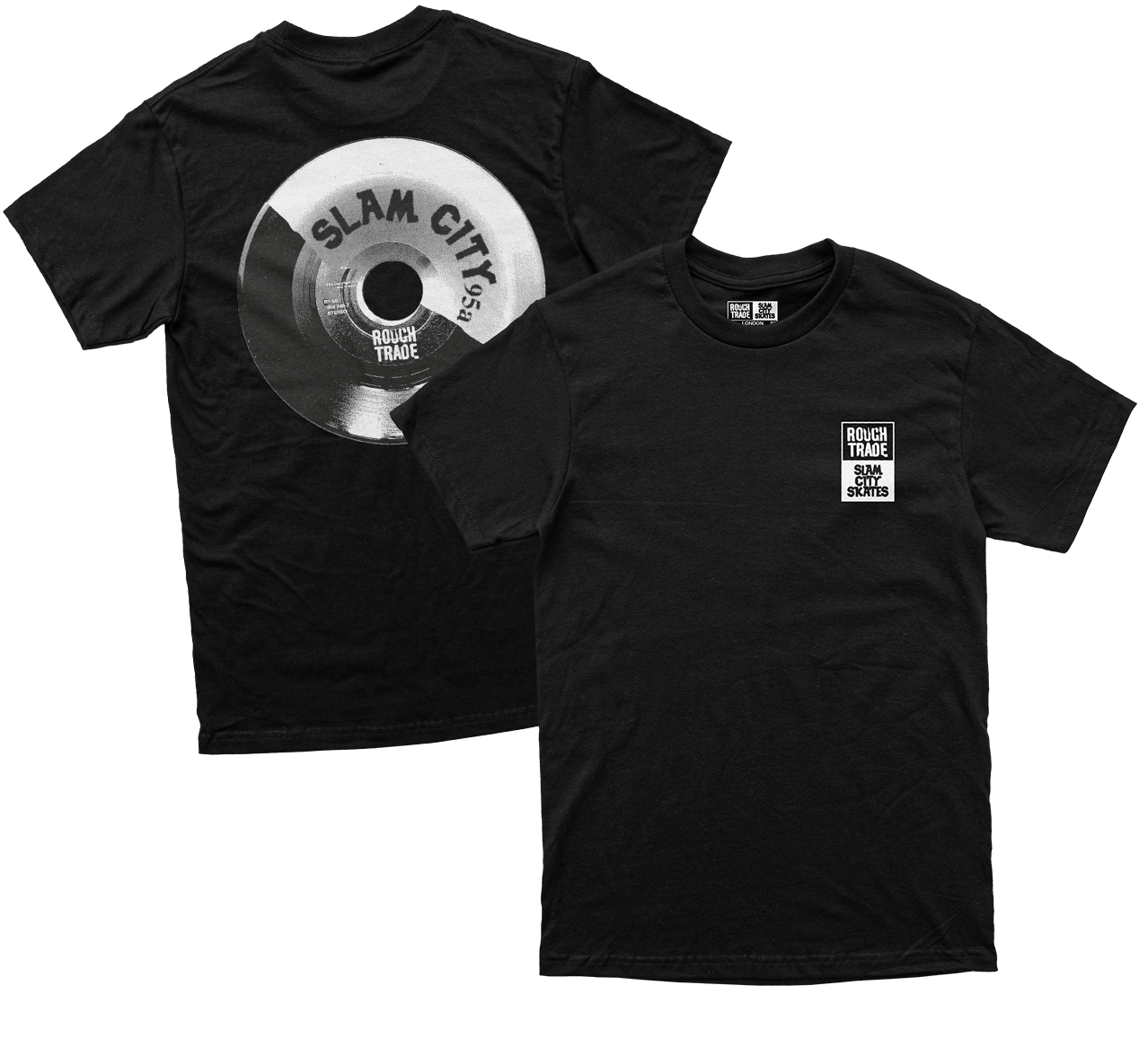 Rough Trade x Slam City Skates Inverted Black - S/S T-Shirt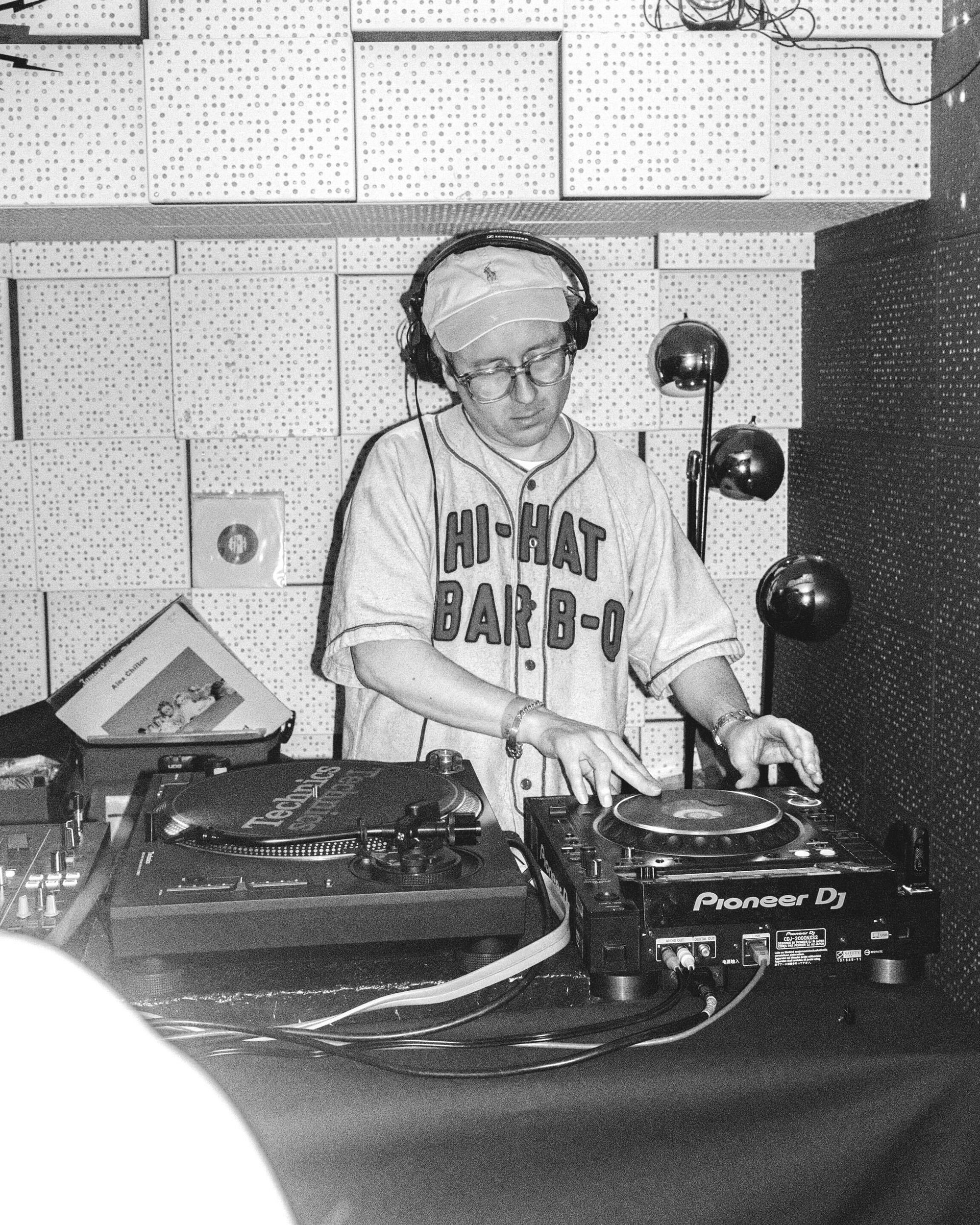 Hot Chip's Alexis Taylor on his special affinity for skateboarding and music and how Slam City Skates and Rough Trade nurtured both passions from a young age.
"When I was a kid my eldest brother got me into skateboarding and we watched lots of Bones Brigade videos together and skated around where we lived, with my stepdad building us a homemade ramp to use in the road behind our house - many older skaters came by to skate on it. I would go to Slam City Skates, underneath Rough Trade, on Talbot Road in West London, to buy my skateboard bits. On my 9th birthday (1989) I got a Neil Blender G +S deck which I still have today, and I skated it around a lot over the next several years, before having a break from skateboarding for a while after breaking my arm (playing football!)

That same shop - the upstairs part, Rough Trade - was where I spent many a teenage afternoon buying new music and discovering older records too, always helped by the friendly staff including Nigel House, and then some years later, Chris Summers formerly of Beggars Banquet, Putney.
Nigel at Rough Trade stocked 20 copies of Hot Chip's CD-R EP San Frandisco in 2002 - am not sure if they even all sold, but it meant a lot to us that he would distribute it in the shop. I recently bumped into him in Oxfordshire, talking about Nick Lowe LPs.
Rough Trade always had a Royal Trux poster on the wall, somewhere to listen to music, people who turned you onto obscure and strange releases, exciting new dance records, lofi records, Big Star reissues etc etc - and then - many years later - put on solo shows of mine, and Hot Chip and Joe Goddard release events, as well as hosting numerous shows I have attended over the years.
Rough Trade in Covent Garden was another branch I frequented a lot in the late 90s and then Slam above that became more of a hangout for other friends of mine as my music obsession took over from my skateboarding interest - but the two worlds and the two shops will forever be intertwined for me, and are such important places for so many people, culturally, and I have nothing but gratitude for what they have brought to London and all who have visited."