Words by Al Mills, Rough Trade West
Spanning a career of fourteen years, six-studio albums, and countless highly accoladed nominations and awards... as with all greats, there's bound to have been the occasional doozy here and there but fundamentally, nobody, pens stadium anthems quite like Jack and Meg White.

Storming globally as contributors towards an era of consistently alternative-mainstream, (Radiohead, Björk and Nick Cave amongst others), The White Stripes were for a while the next-generation innovators of white blues and perhaps at their core, relatively 'under-dog', garage-rock; a legacy which has undoubtedly inspired the hearts and souls of many acts to follow.

As a relatively angsty child of the mid 2000s, I can quite confidently say there's never been a time where The White Stripes weren't a subconsciously consistent fixture, in the impressionable braincells of myself, and adolescent rock 'n' roll purveyors everywhere.

In a definitely particular order, here's my (emphasis on) personal, ranking of The White Stripes Greatest Hits; "the first-ever official anthology of recordings from the iconic rock duo", with bonus points going to how much it resonates whilst stomping around my new coffee table, as that's what adults who dabble in emotionally unrestrained lockdown mannerisms, do now.
If all goes to shit... a quote from the big-boss himself might spark the inspiration we all need / forgiveness for my opinionated sins (?)
"Maybe we should all just listen to records and quit our jobs."
Jack White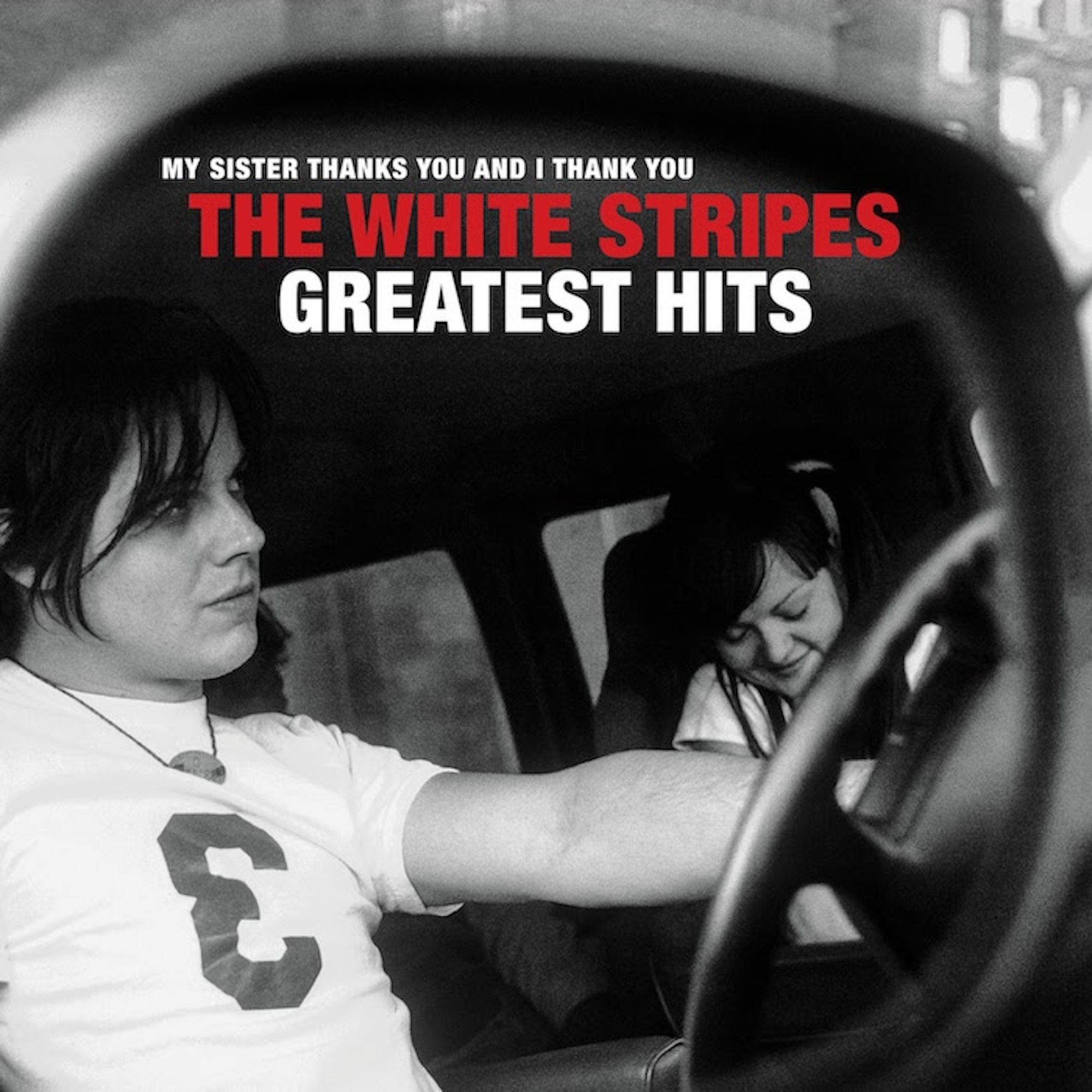 26. You're Pretty Good Looking (For A Girl)
From De Stijl
All good lists must start with a reality check. You're Pretty Good Looking (For A Girl), is a rapid pop song which, given its actual track-listing on this record, falls apathetically flat in comparison to its successor.
Whilst on De Stijl, this was a pivotal exemplar of Jack White's broader songwriting capabilities, You're Pretty Good Looking (For A Girl) is quite possibly the tamest track in 'The White Stripes Greatest Hits' catalogue and unfortunately, someone's got to take one for the team and accept bottom rank.
25. I Just Don't Know What To Do With Myself
From Elephant
I think perhaps sooner, rather than later, I should address that my attention span, and Jack White's occasional indulgence in narratively self-sympathetic screeching, do not always see eye-to-reason. This is also one of three covers in the comp and whilst on paper, Dusty Springfield meets strummed mope in a haphazard flirtation with the "alternative", might seem admirable... it's not.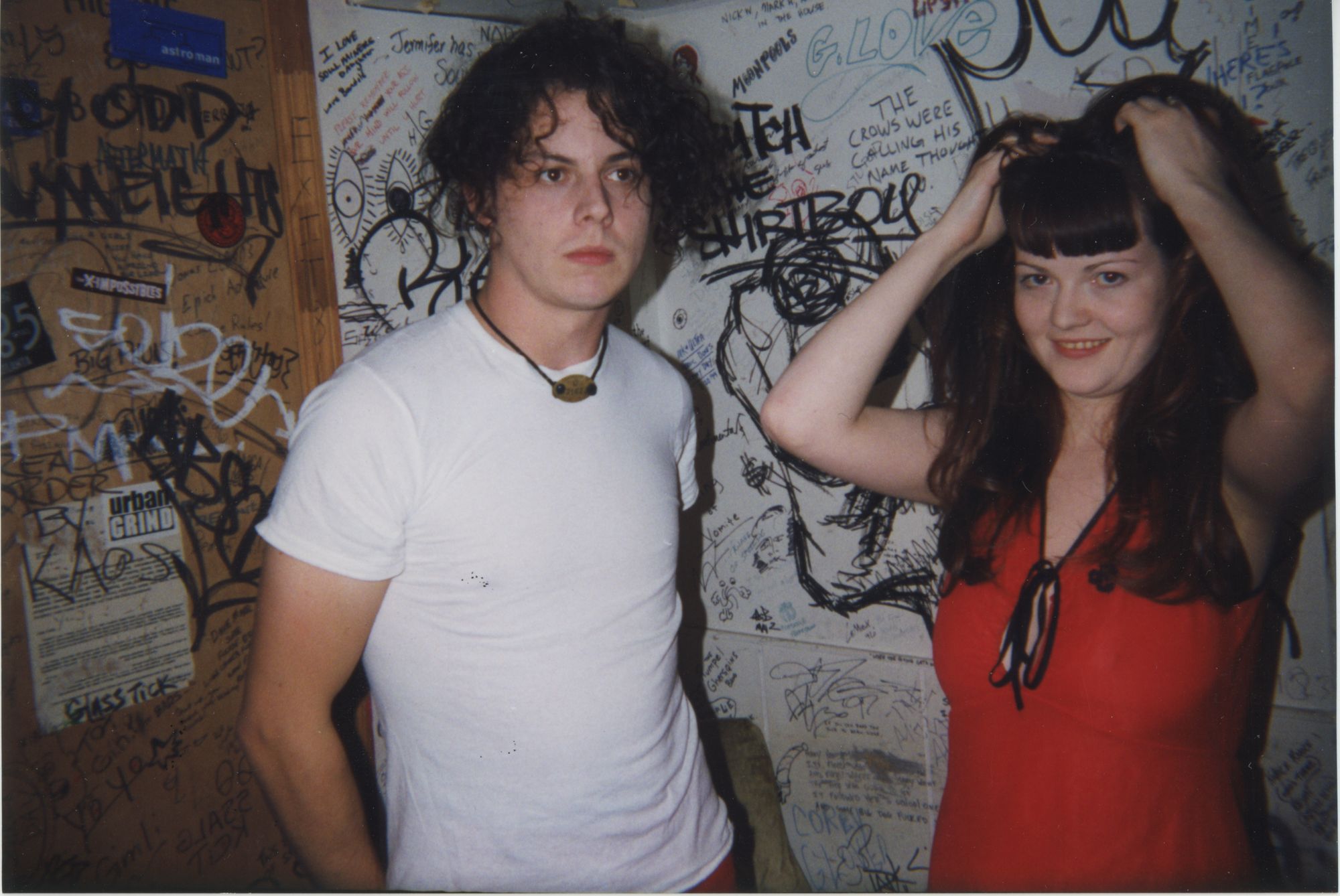 24. I Think I Smell a Rat
From White Blood Cells
The title itself says it all here really. A track off of 2001's White Blood Cells, I Think I Smell a Rat is a primitively unorganised shambles which does little to inspire, other than provide a straightforward one-liner to shout along with. It's okay. Who am I to turn down a shout-a-long?
23. My Doorbell
From Get Behind Me Satan
Jack White singing about ringing doorbells and pretty much nothing else. For some reason that was enough to earn them a 2006 Grammy nomination for: 'Best Pop Performance by a Duo or Group with Vocals'.
22. The Nurse
From Get Behind Me Satan
I'll be completely honest with you here, (which I do realise is the entire point of this feature) The Nurse is the least exciting number, on the relatively stripped-back Get Behind Me Satan record. That being said, The Nurse is a perfect song to soundtrack a bath to.
21. Hello Operator
From De Stijl
The second belter off of the sophomore De Stijl record , Hello Operator is perfectly crafted for public parading to. If you time the turning of your chosen street just right... you could potentially sashay to Jack White chanting "Hello Operator", or, the classic seduction of a pretty fine mouth-organ solo. What more can be said for a number which has more stylised tick's, than a Beatnik's typewriter.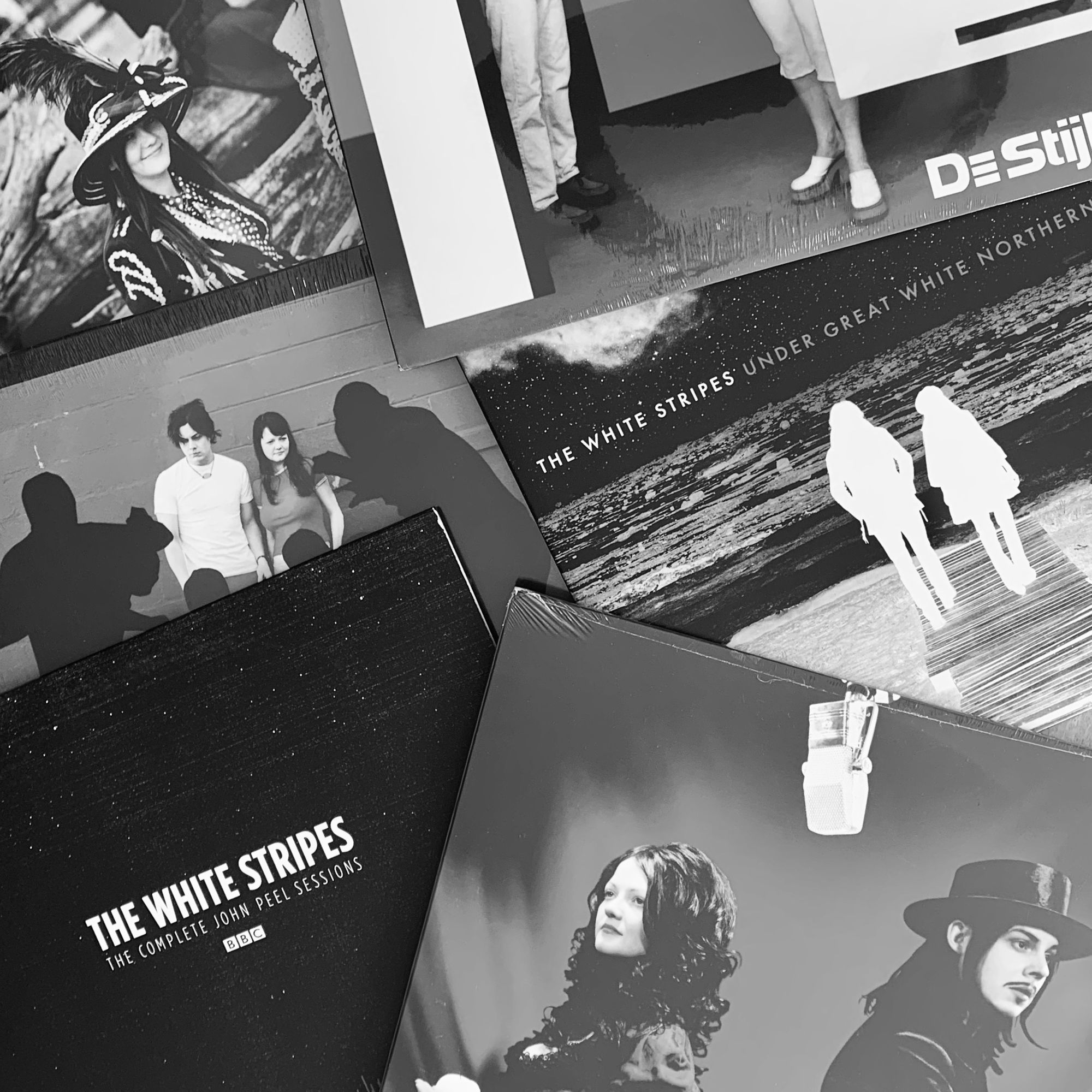 20. I'm Slowly Turning Into You
From Icky Thump
In terms of tramplin', I'm Slowly Turning Into You would by nature, get a pretty shoddy ranking... however, I make the rules I chose to break and this song slaps. Yes this is clunky as, has a very questionable squeak at 2:55 and a yelped fade-out which was all over the guitar-scene of 2007 (The Hives and Black Rebel Motorcycle Club I'm talking to you here too)... but fervidly, it does the job.
19. Screwdriver
From The White Stripes
Since their ground-breaking self-titled debut, The White Stripes have time and trial again demonstrated that sometimes all it takes to write a 'hit', is to chuck in a big fat riff in the key of D and call it an afternoon. The 12th spawn off of said eponymous record, Screwdriver, is the squawking love-child of Robert Plant's sex-appeal, and Jet's Cameron Muncey; and what a classically appealing babe it's grown to become.
18. Fell In Love With A Girl
From White Blood Cells

There are two tracks on this compilation which reference the word 'Girl' and both, break boredom at a timely one minute, fifty. I'm not exactly sure if that's a statement that will change the course of The White Stripes forever... in fact, I'm fully aware that I'm just filling in the gaps until something more profound springs to mind. Rolling Stone Magazine listed this as 'one of the forty songs that changed the world' so maybe that's something to go off of?
17. The Big Three Killed My Babe
From The White Stripes
One key element (of many) that make The White Stripes stand out from their young, and perhaps, anarchically driven 'stick it to the man' peers, is their intentional avoidance of almost all political matters. Such evasions went totally out the window however in The Big Three Killed My Baby; an anthemically howled protest song against the automobile industry which shows no signs of ever reaching standstill.
16. Conquest
From Icky Thump
For all of you expecting me to revert back to the initial idea of bonus points, a headspace which lost its novelty pretty early on in this game of ranking... then Conquest scores infinitely for provoking uncharted chaos, entirely of its own league. Whilst the Patti Page original might've been a tough act to follow, Jack White's rendition sounds like getting your hair caught in the eye-socket of a  mechanical bull. Great stuff all round.
15. Let's Shake Hands
From Let's Shake Hands
It was a nicely self-accoladed move on The White Stripes part, to kick off their Greatest Hits record with Let's Shake Hands. Whatever opener they went with would've inherently been a grand statement in itself but, launching in with the FIRST EVER White Stripes single? Now that's a career spanner done concisely. As for the song itself, it's a total classic.
14. We're Going To Be Friends
From White Blood Cells
Some of us are a bit more sensitive than others, such is true. What makes We're Going To Be Friends particularly companionable, is it's beautifully simple consistency; the kind that drifts over the toughest of critics with the easiest, breeziest, stream of consciousness.
13. The Hardest Button to Button
From Elephant
In The Simpsons parody of Michel Gondry's video for The Hardest Button to Button, Bart clashes with Meg White in an illustrative showdown of drummed fury. A seminal display which is only just, topped by Beck's guest-appearance in the real deal. Highlights here include naming a baby, Baby, and a tendency to subtly lean towards 'Psycho Killer', at any bass-y notice.
12. Hotel Yorba
From White Blood Cells
One of the more satisfying, of Jack White quips is certainly: "Well, it's one, two, three, four take the elevator at the Hotel Yorba I'll be glad to see you later." I can't speak for everyone here... but I'm pretty sure that any kid who nailed the words to Hotel Yorba in the school-yards of 2001, would've instantly amassed heightened levels of street-cred / self-gratifying glory. If you're a fan of this, you'll probably like anything The Black Lips have ever written.
11. Jolene
In a 2016 interview with Mark Guarino of The Guardian, everyone's favourite Mrs Dolly Parton was quoted saying: "The White Stripes did one of the greatest versions ever of Jolene." That will be all thank you.
10. Seven Nation Army
From Elephant
Rumour has it that all babies are born with the lyrics to this single imprinted in their psyche. Seven Nation Army you're iconic, and I'm not one to deny you of your genuine global significance. That being said...  I'll forever place you at a nice and even #10; largely out of a deep-rooted taste for mainstream rebellion that The White Stripes themselves nurtured.
9. Blue Orchid
From Get Behind Me Satan
Blue Orchid is so divine, legendary choreographer Wayne McGregor staged a ballet titled Chroma based on its rhythmically-isolated splendour (as well as The Hardest Button to Button). Extra points are awarded here for the 'potential to promote, conceptual athleticism' and Meg White's genius.
8. Dead Leaves and the Dirty Ground
From White Blood Cells
Part of me wants to rank this higher purely because it was filmed in Streatham... Dead Leaves and the Dirty Ground is another example of The White Stripes doing anthemic swagger at their best; it's loud, proud, gives a quick nod to Son House's Death Letter, and conclusively, it's everything Mr Schneebly and his School of Rock could ever possibly wish for.
7. Death Letter
From De Stijl
The White Stripes have never been ones to homage casually. Wearing the blues on their sleeves like it's something borrowed, something traditional, their debut record was dedicated to Delta hero Son House and they've covered the likes of Robert Johnson, Howlin' Wolf and even The Yardbirds. Perhaps there's something muddy in the waters of their hometown Detroit; John Lee Hooker and Bobo Jenkins are surely archetypes to name a few.
In contemporary practises, Death Letter, is undoubtedly a chunkier bite out of White's previously sliding cuts. A gloriously sultry; bruisy, bluesy, wild-ride which boom, booms with a skeletally raw self-control. If it's an uncut gem you're after, Death Letter is the one for you baby.
6. Astro
From The White Stripes
Astro is a classic do-gooder for many reasons but since we've more of these to get through... I've narrowed the reasoning's down to a pensive three. Firstly, Astro is effectively a long list of pretty solid names - a rock 'n' roll, roll-call in which The Ting Ting's could've learnt a thing or two from. Secondly, I'm a stickler for anything remotely cosmic and lastly, I'd like to take a moment here to remind us all that the secret to a life well stomped, is good old-fashioned music you can stomp to.
5. I Fought Piranhas
From The White Stripes
This track gets bumped up to #five purely because it's in Peaky Blinders. I'm sorry, but that's the way it goes.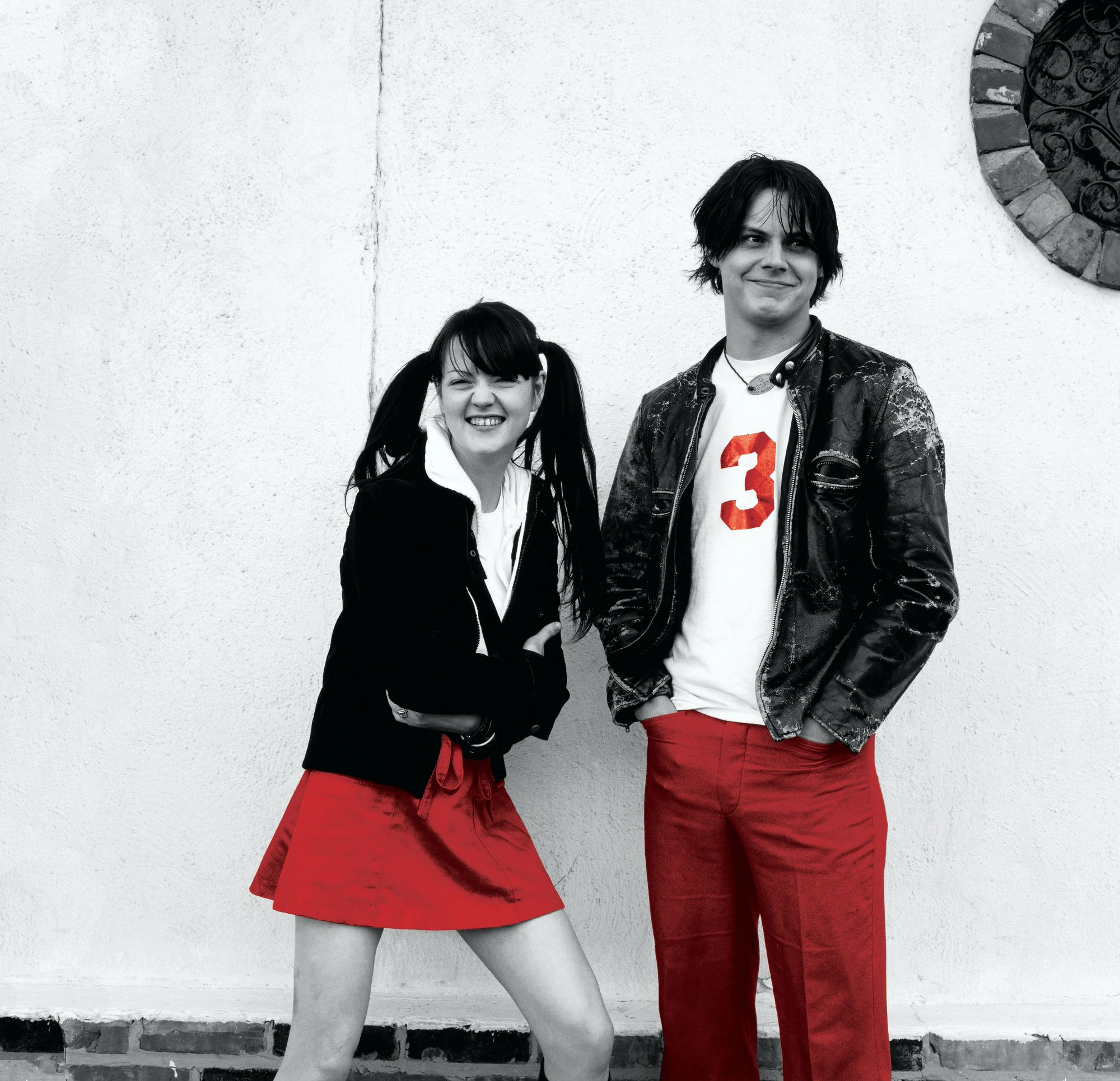 4. The Denial Twist
From Get Behind Me Satan
This track has one of my favourite openers ever and I'm going to let it speak for itself. "If you think that a kiss is all in the lips c'mon, you got it all wrong, man. And if you think that our dance was all in the hips, oh well, then do the twist"- try and top that.
3. Ball and Biscuit
From Elephant
Oh the 12-bar-blues, how Jack White loves you so, and how we love to hear it. Racking in at just over seven minutes, Ball and Biscuit is the longest track The White Stripes ever recorded and is timelessly, a lawless beast that roars Gospel to the high-hells of debauchery down below. Ball and Biscuit isn't just big, it's flawlessly brandished; it's the only song of the 21st Century which Bob Dylan has covered and is yet another shattering example of Meg White's notorious attention to divinity.
2. Apple Blossom
From De Stijl
In anticipation of this Greatest Hits record, The White Stripes released a Wartella animated video for Apple Blossom in their full, red and white palleted glory. Apple Blossom is one of those numbers which never fails to evoke pure delight. Jack White's six-stringed crooner at 1:05 in is a thing of total re-wind-able beauty, and, I'm a total sucker for ad-lib treats in songs so, the faintly audible "Alright" just before said solo, man that gets me smiling like no other.
1. Icky Thump
From Icky Thump
Well here we have it folks, that long-awaited number one spot. This all seems ever so slightly anti-climactic whilst sitting alone on my living room floor, but you've just trawled through twenty-five of these so it's about time we collectively struck gold.
If we're to view this Greatest Hits record as a set-list... then Icky Thump, sitting comfortably at an hour-ish in, is that last pyrotechnic dazzlement before the band leave the stage and the crowd chants "ENCOREEEEEE" (securely in the knowledge that Seven Nation Army is yet to grace our souls). However to quote my dad, a notorious gig-goer might I add, "I'd go home after they played this."
Buy now! The White Stripes Greatest Hits is out now on Sony/Third Man