"It makes me smile bittersweetly when considering that Taylor has been a superstar since day one but she would spend almost her entire career earning that title in the face of constant scrutiny, basically just for being a female country artist."
From small town country singer to one of the biggest pop stars on the planet. Musical icon Taylor Swift has been blazing through to meteoric success ever since signing her first record deal with Sony in 2004, becoming the youngest signee in the company's history.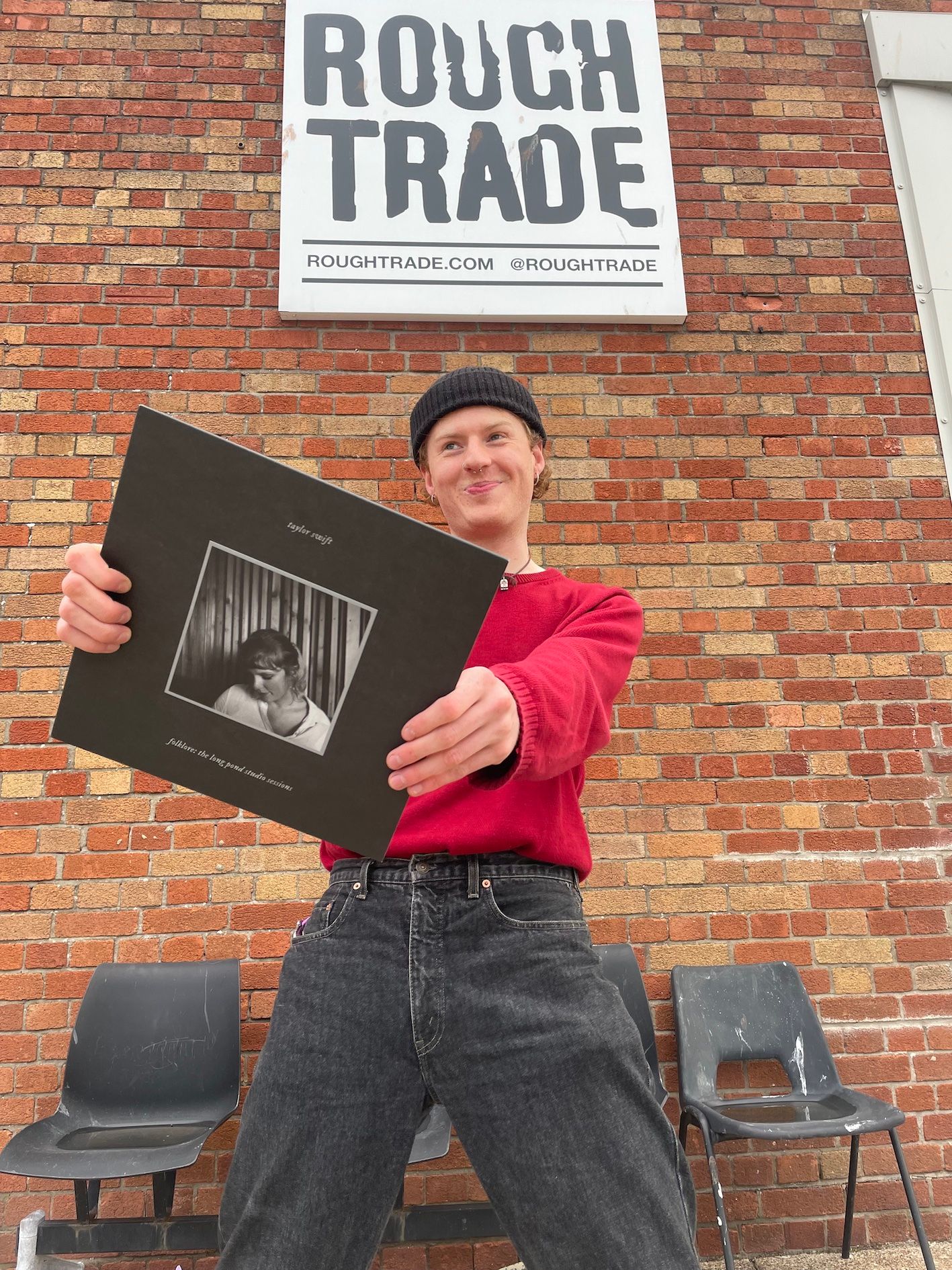 A career to behold, each of Swift's albums have seen the talented songwriter reinvent and expand her sound, ranging from country to pop electronica, indie folk and Americana. With each of Taylor's releases distinguished by a different visual aesthetic, her works transcend not only the presentation of genre to her fans, but bestow a whole concept, each time sharing the lessons she's learnt, the stages in her life and her evolution as a person.
With the release of Midnights in late 2022, 2023 sees Swift revisit her US top-selling lockdown album folklore with folklore: the long pond studio sessions, one of our most sought after Record Store Day 2023 releases. After recording the original album in 2019, The Long Pond studio sessions in September of 2020 marked the first time Taylor and her folklore collaborators Aaron Dessner (The National), Jack Antonoff (Bleachers) and Justin Vernon (Bon Iver) were able to play the album together.
---
Presenting "Tilah's Version". Our warehouse team member and product photographer Tilah Haken digs back through Taylor Swift's impressive catalogue, taking in her most iconic eras and standout success at selling records, to rank and review her greatest albums to date.
When I was 14 I moved to a new school. During the first period, the teacher made us do an icebreaker where we all wrote a fun fact about ourselves on a paper aeroplane and then threw it across the classroom, with the idea that you would go and pick up a random plane and try to guess whose it was. My plane took off beautifully at first before curling past the whiteboard and sticking the teacher right in the eye. Over an eruption of laughter, with one hand over her eye she opened it up and exclaimed "Alright! Who's the joker who 'un-ironically loves Taylor Swift'?" For quite a long time listening to Taylor Swift felt like social anarchy and even after 11 number one albums and 12 Grammys, it still kinda does to me. There are few artists that can make art on a universal scale and for someone that sells so many records, her music is easy to overlook.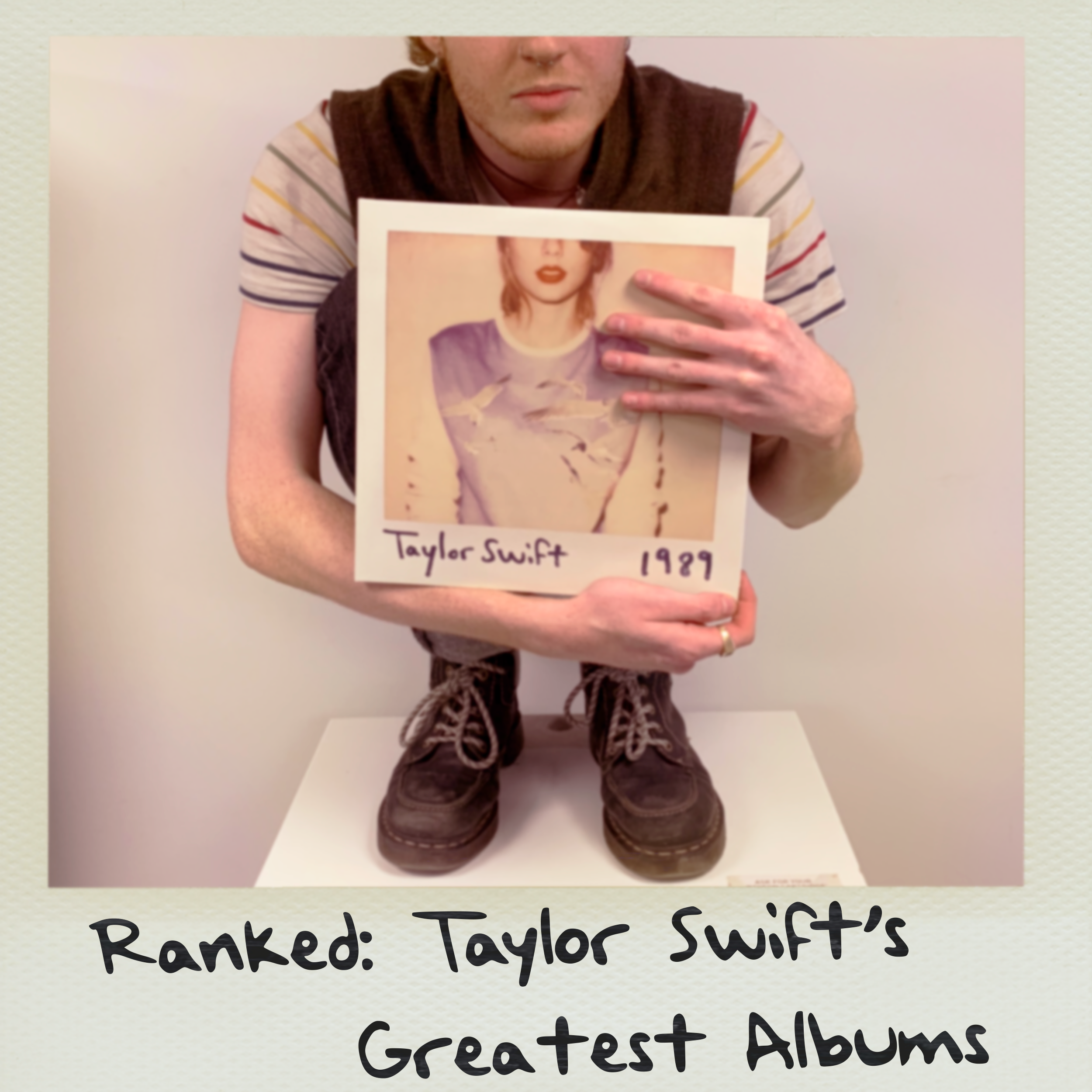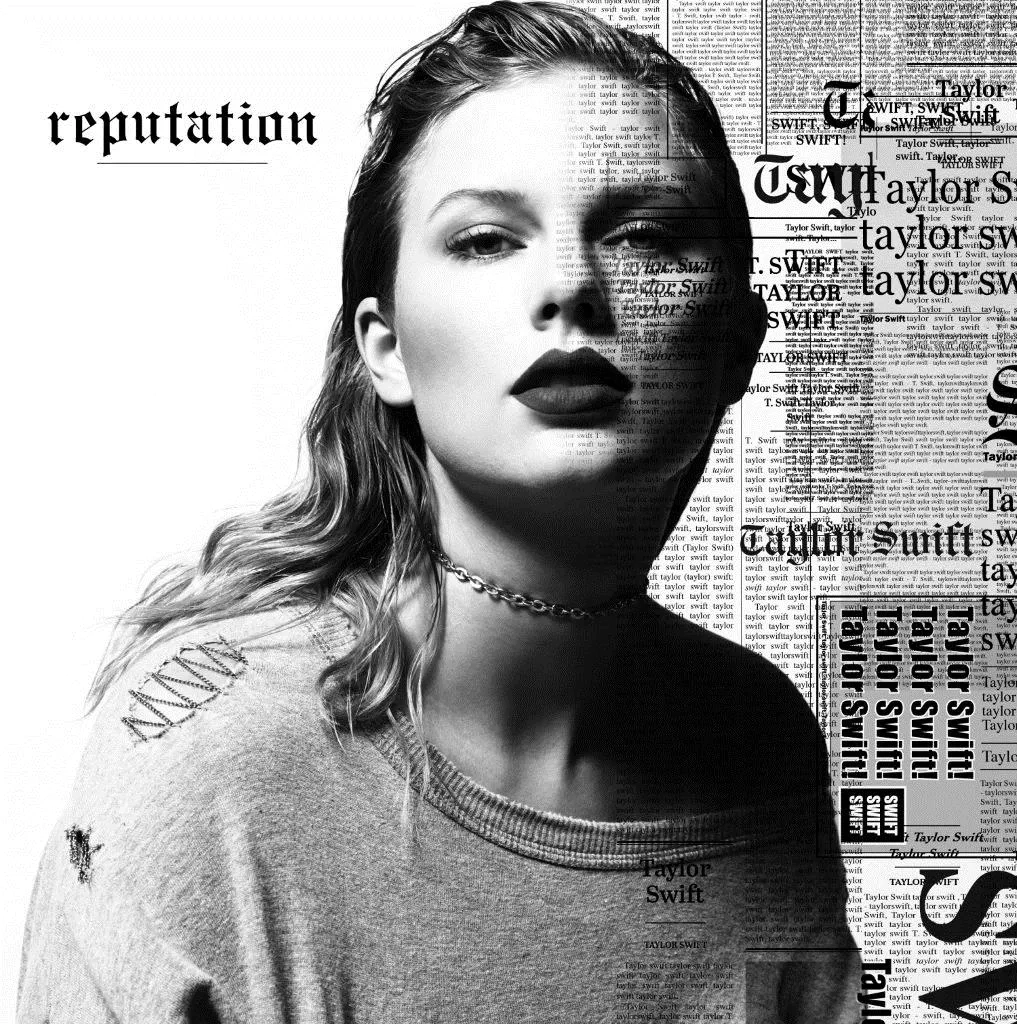 "I bury hatchets but I keep maps of where I put 'em."

Thankfully this is the album that killed off her girlboss era, defining her retreat from the limelight after the sensationalism of her last album (1989) and the onslaught of public backlash that followed. It was Taylor's last album for Big Machine, the label that had just been bought by Scooter Braun, the same guy that discovered Justin Bieber, the same guy that would not let Taylor use the masters from her six studio albums unless she signed a shitty deal. I love that this record is basically one big F U to tabloids, distasteful music journalism and anyone who criticised her for 'dating too many people'. I love the campy interpolation of Right Said Fred in Look What You Made Me Do and Antonoff's trappy production has never sounded this playful or aggressive. Although this one is yet to gel with me, this album is the musical catalyst that ultimately led to Taylor re-recording her back catalogue and for that, we rejoice.
Best tracks: Call It What You Want, Dancing With Our Hands Tied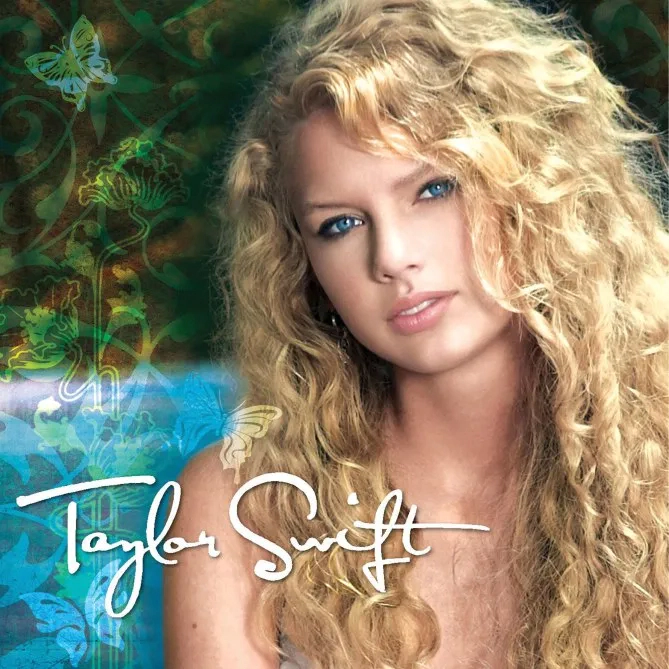 "So watch me strike a match on all my wasted time."
Sheryl Crow, move over. At just 16 years old, Taylor spent 24 weeks at number one in the country charts with her self-titled debut, making it the longest-charting of the 2000s and funnily enough, it's only as I get older that I begin to appreciate this era more and more. Inspired by Shania Twain and The Chicks, she had a clear vision that combined classic country twang and instrumentation with endlessly catchy pop/rock ideas. In some ways, she would help pave the way for the country renaissance we are currently experiencing in pop culture today. Even back then, Taylor's immense talent for vocal phrasing is evident in her songwriting, which would later become one of her strongest sensibilities and my favourite thing about her. Back in 2006 I was a big Fall Out Boy fan - Taylor later said that Patrick Stump's lyrics inspired her third album Speak Now, which I find hilarious.
Best tracks: Tim McGraw, Picture To Burn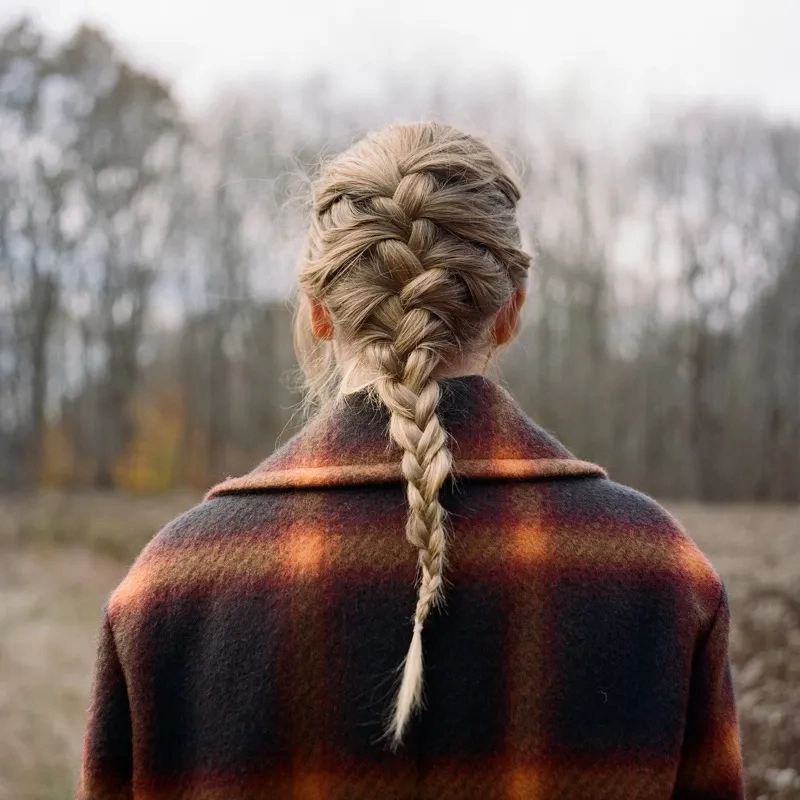 "I was dancing when the music stopped / And in disbelief, I can't face reinvention."
Before you get upset at this ranking - go home, look at yourself in the mirror and call yourself a doughnut. This is an album of folklore B-sides people! Yes, when this surprise album dropped I was shooketh and yes, Aaron Dessner of The National championed his chops as head producer on this album with fire features from Bon Iver and HAIM but no, it doesn't hold a candle to any of her other records and I don't see it as anything else but folklore pt. 2. But what this album did do is prove that Taylor isn't a one-dimensional, confessional writer. Influenced by impressionistic storytelling, this album plays out like an anthology and flexes her ability to explore deep character studies both lyrically and musically. Dessner really understands this dynamic on tracks like ivy and marjorie where we are reintroduced to Taylor's banjo/fiddle roots and guided by the album's constant celebration of low-end tones. This is partly achieved by LA native Reuben Cox's famous rubber-bridge guitar that we're hearing everywhere thanks to The National, but most notably on Phoebe Bridgers' Punisher, which I thought was an interesting crossover.
Best tracks: champagne problems, ivy

7. Fearless (2008 and 2021)
"In this moment now, capture it, remember it."
Our assistant manager at the warehouse, Jordan, was at a wedding last year and he said the DJ closed the night with Love Story. Everybody from the bride's nan to the groom's little cousin was screaming the chorus at the top of their lungs, tearing up the dance floor. When I heard Love Story for the first time I didn't dare play it out loud, fearing that people would take the piss out of me for listening to cheesy country songs. This album signified Taylor's arrival into the mainstream. What else is there to say? It refines that pop/rock/country crossover in ways her debut could not. It won a Grammy for Album of The Year and Best Country Album. It was the year Kanye infamously stormed the stage at the VMAs to denounce her win over Beyoncé which began a feud that would scurry along the undertones of every release since and arguably began her journey into mastering the art of the easter egg.
"It makes me smile bittersweetly when considering that Taylor has been a superstar since day one but she would spend almost her entire career earning that title in the face of constant scrutiny, basically just for being a female country artist."

These songs were made to be blasted at full volume and I will never confine them to my headphones ever again.
Best tracks: You Belong With Me, Fearless
(Enjoy the 2008 album Fearless in re-recorded form, now expanded to 26 songs and titled Fearless (Taylor's Version), available on gold vinyl at Rough Trade.)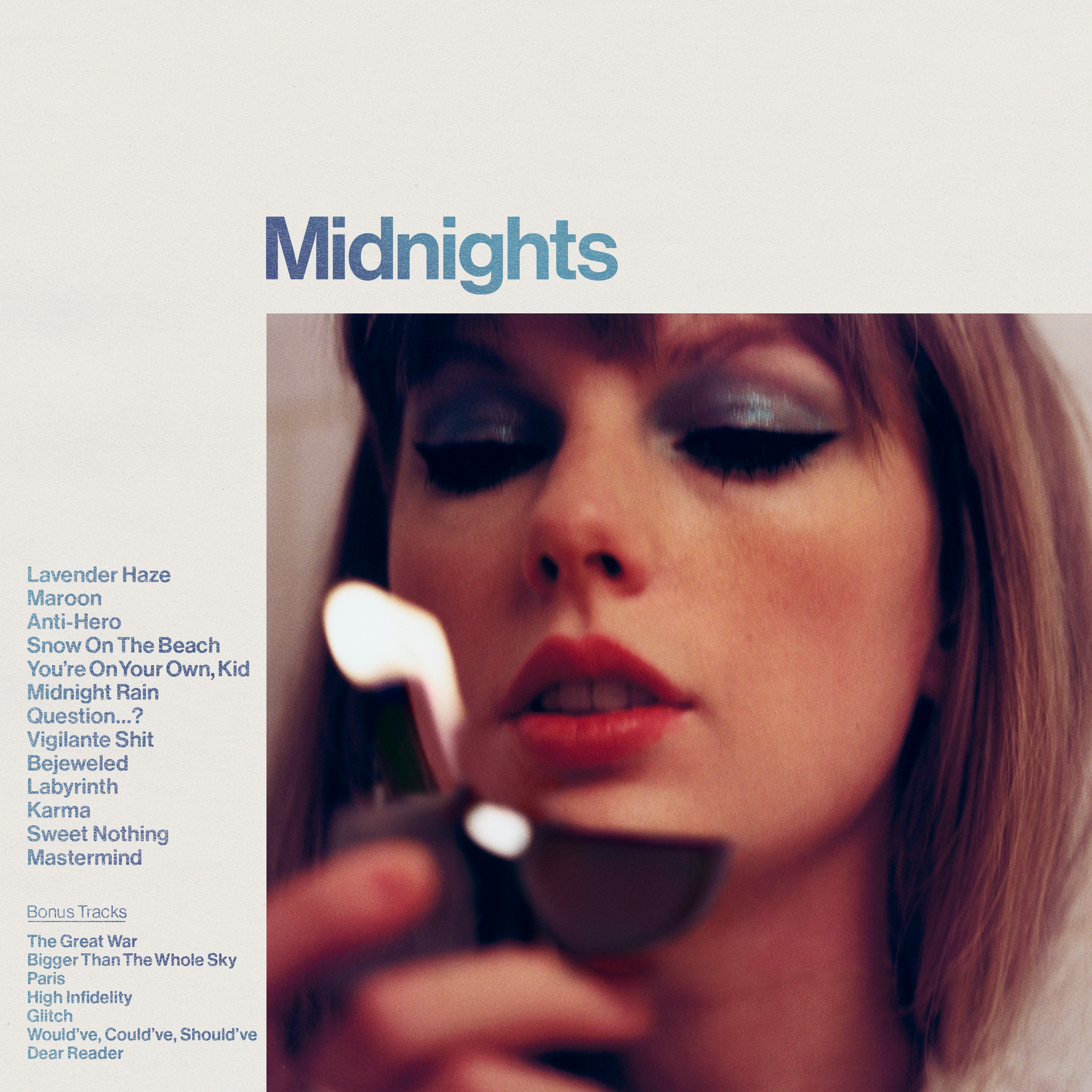 "Living for the thrill of hitting you where it hurts / Give me back my girlhood, it was mine first."
I made some TikToks leading up to the album's release for Rough Trade while Taylor was doing "Midnights Mayhem With Me", where she announced the name of one song every 5-7 days. I have never witnessed such a long and exciting album roll-out before and everything from the American Apparel-inspired cover to her Instagram posts were sending fans into an investigative frenzy. On the daily. Including me. This album is such a sweet spot in her catalogue. It's like a nostalgic nod to the freedom and finity of night time. It really has some unexpectedly emotional moments. Firmly rooted in synthpop, it offers a softer retreat from the scale of the 1989 era and allows her to be infinitely more playful with her phonetic lyricism style. With her main co-collaborator Jack Antonoff at the helm of its sound, this album manages to combine Antonoff's affinity for rich low-ends and synth modulators with Taylor's earworm songwriting to create a sonic universe that stays on track confidently through its 20 songs, half of which would fill up the billboard's Top 10 chart for the first time ever. What's really special to me about Midnights is the fact that she frequently samples her own songs, both to recontextualise their meaning and to make you feel like you're pacing around your house at night wondering where you are going next.
Best tracks: Lavender Haze, Would've, Could've, Should've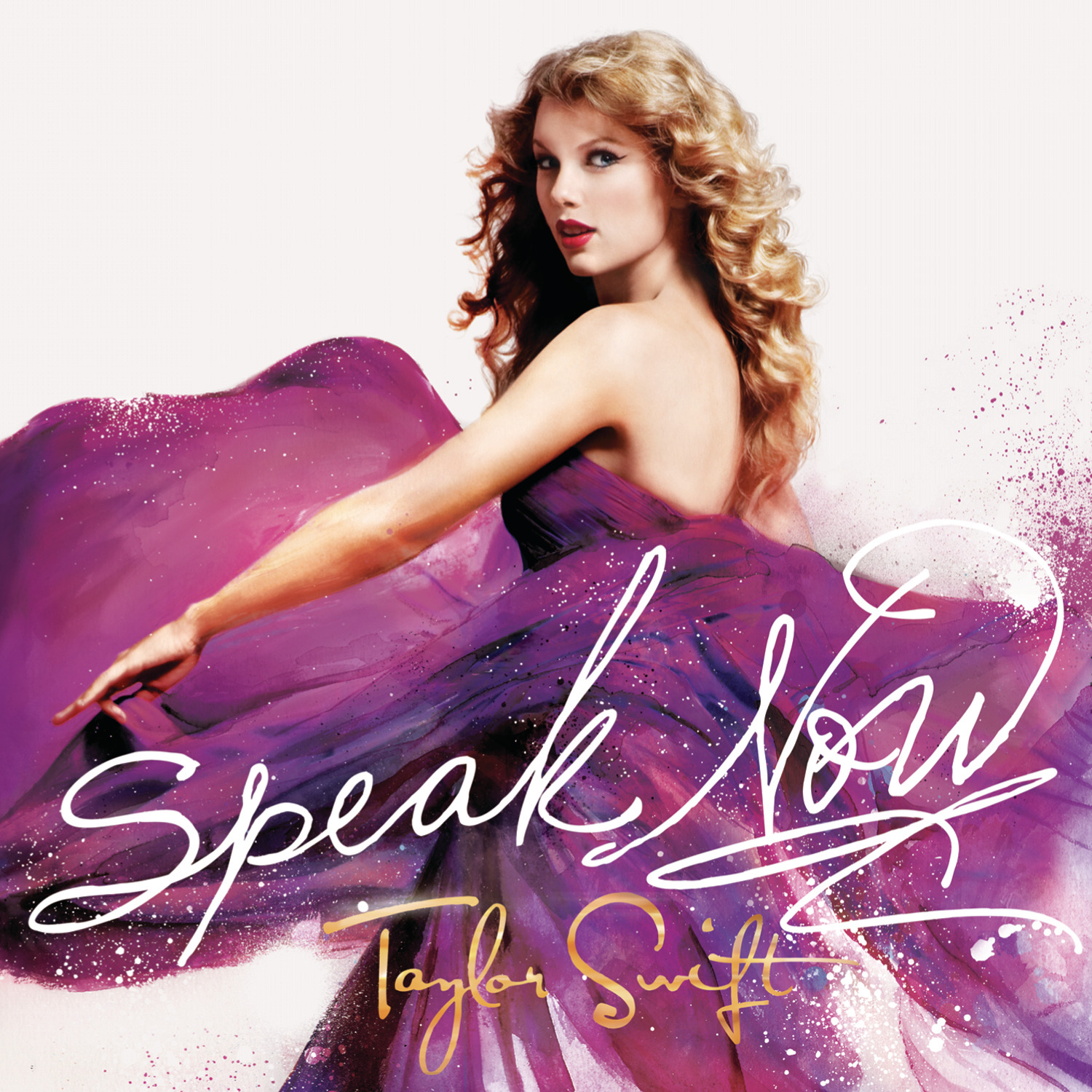 "I had the time of my life fighting dragons with you."
Maybe 50% of my reasoning for this ranking is because Speak Now is home to one of my all-time favourite Tay Tay tunes - Mean. I cannot stress with words how magnificent this song makes me feel. She plays the banjo on it for crying out loud! It is a cathartic triumph that feels akin to the experience of women in music and I am grateful that I was able to digest this as a rotten teenage boy, because it stuck with me. Perhaps her first song purposefully and loudly aimed at her detractors, Mean elevates the emotional turn taken after the more Springsteen-esque Fearless 2 years prior.
She wrote every song by herself and co-produced the album too, which is something I used to tell the cool kids at school who believed there hadn't been a good album out since Abbey Road. Speak Now was her slowing down and reflecting back on her growth, both as a person and as an artist, which is something she would continue to develop as a songwriting tool that I think cements her into the real world - her ability to reflect so earnestly.
Best tracks: Mean, Back To December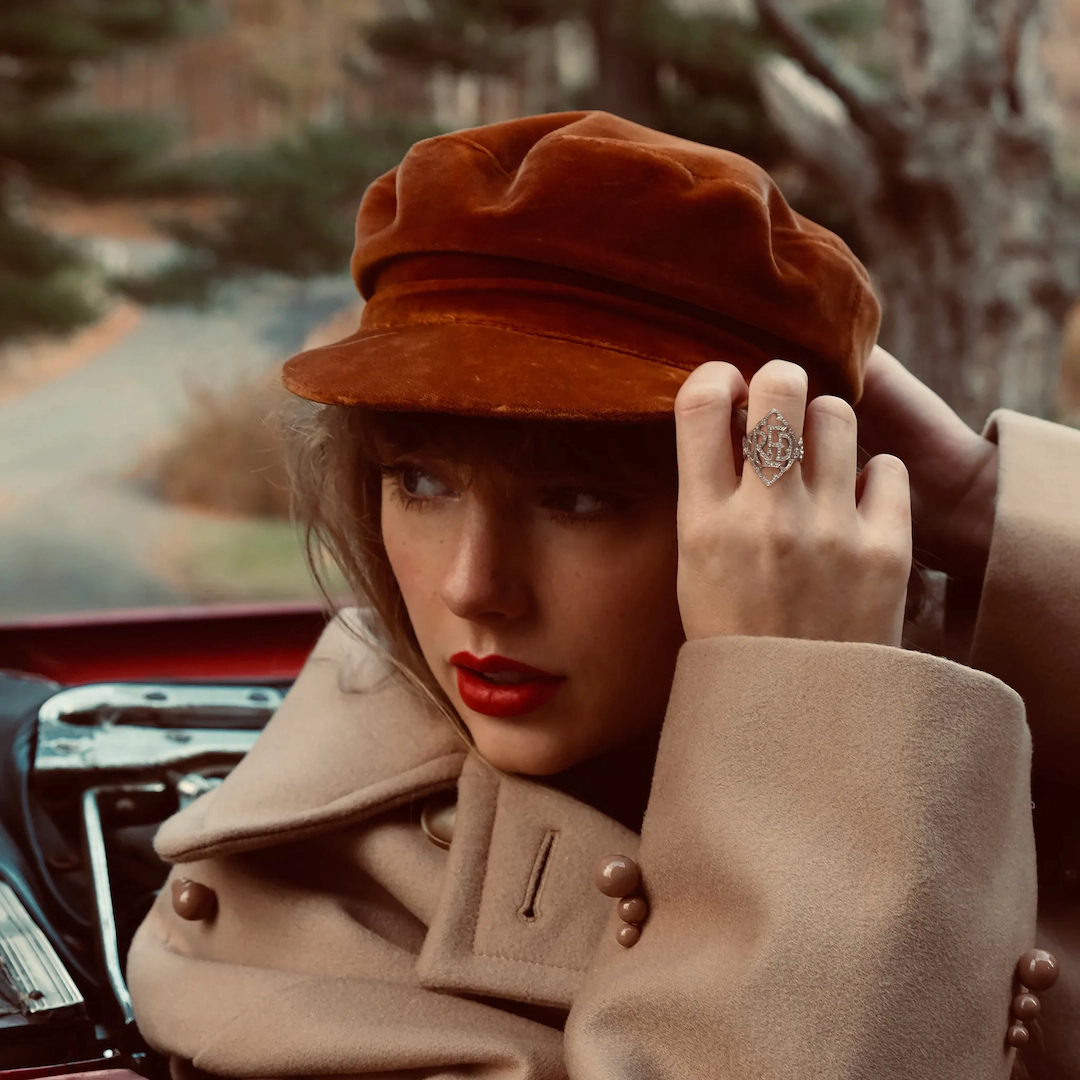 4. Red (2012 and 2021)
"How can a person know everything at 18, but nothing at 22?"
It is now impossible to talk about this album without talking about Taylor's Version first. It's the second re-recording of her first 5 albums, which mostly stays true to the original but is chronicled by the standout epic that is All Too Well. All Too Well is 10 minutes long and currently has just over half a billion streams on Spotify. That's an insane number for a song that length! She accompanied the release of her version with a music video starring TV's biggest Kate Bush fan, Sadie Sink, which Taylor made in her directorial debut.
"Somehow this song manages to scoop you up and yeet you into the Twilight zone, where you are flicking through a scrapbook under the hot sun, wondering where it all went."

I bought the CD of the 2012 version which my best mate and I would blare out of the car windows at stupid o'clock, driving around the trading estates of our hometown. I will never forget stopping at Macca's one night and singing our hearts out to the last chorus of Treacherous with the Swiftie drive-through employee, who gave us enough ketchup packets to paint the whole world red. By the time she has released all of Taylor's Versions, her act of creative retribution will stand as one of the most empowering and badass displays of artistic revenge ever.

Best tracks: Red, Treacherous, All Too Well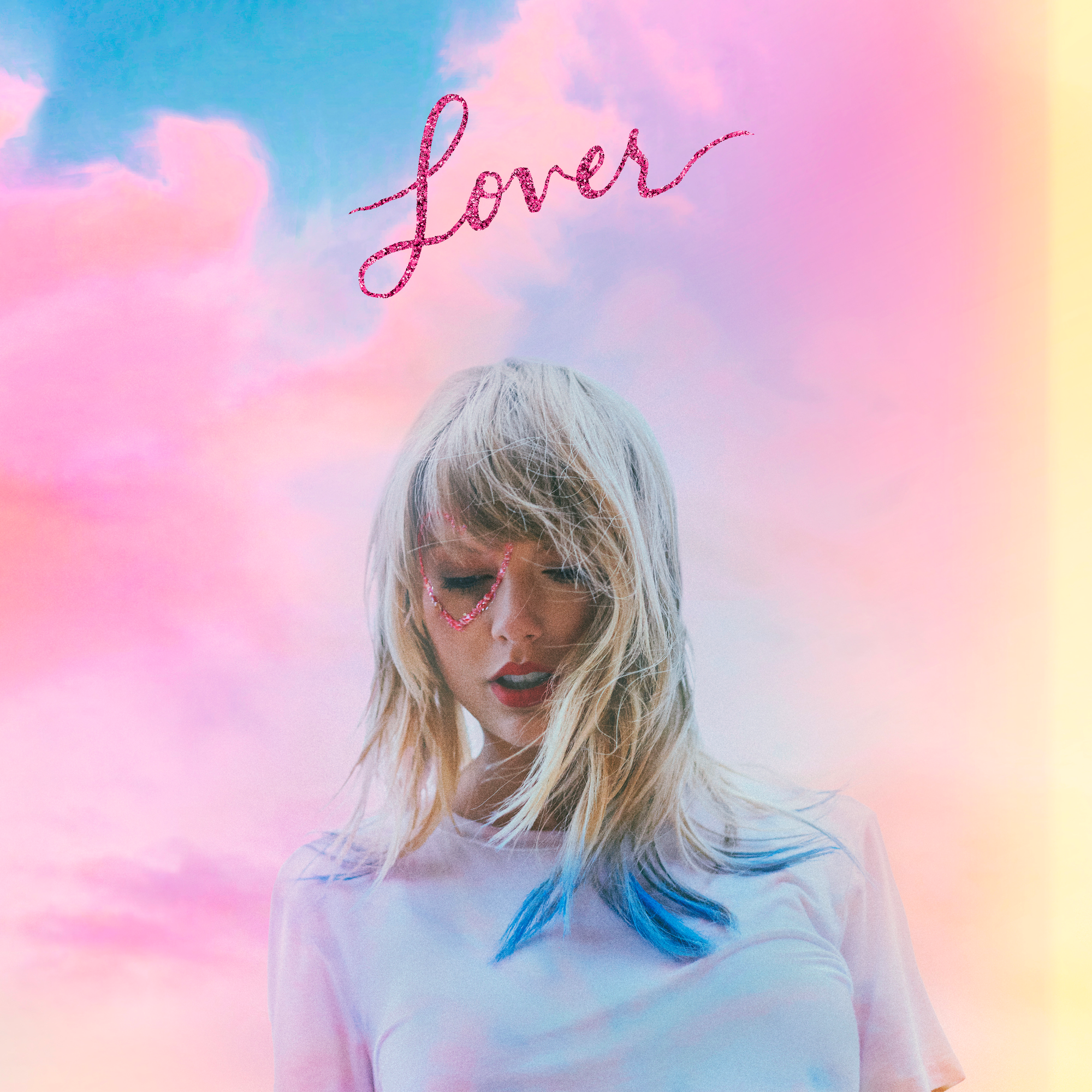 This is for sure my hottest take and I'm sure many of her fans would disagree, but I think this album is juicy, happy and wholesome despite being a bit of a Jackson Pollock in terms of its influences. This album allows itself to be cute and silly without making a fuss and what results is a gooey, romantic love letter to love itself that is nostalgic and dreamy in equal measure. I believe this album's pink and blue colour scheme influenced the genesis of Midnights and Taylor would later refer to Lover as its daytime counterpart. After the intensity of Reputation and the way Taylor tried to take control of the narrative surrounding her life in the press, I just loved to watch her bounce back from that by having fun again.
Her first album free from the contractual talons of Big Machine could soundtrack a gay coming-of-age movie and for me, that was a revelation. A dear friend of mine said that "pop music is synonymous with the queer experience" and in turn Lover became a part of mine. Although it could be seen as a bit of a queer-bait, I was happy for Taylor to explicitly highlight the queer experience within the deeper cuts of the record. This album doubled the length of my summer that year and I would frequently sit in the park in the sun with Lorde's Melodrama queued up behind it.

Best tracks: Cruel Summer, Lover, False God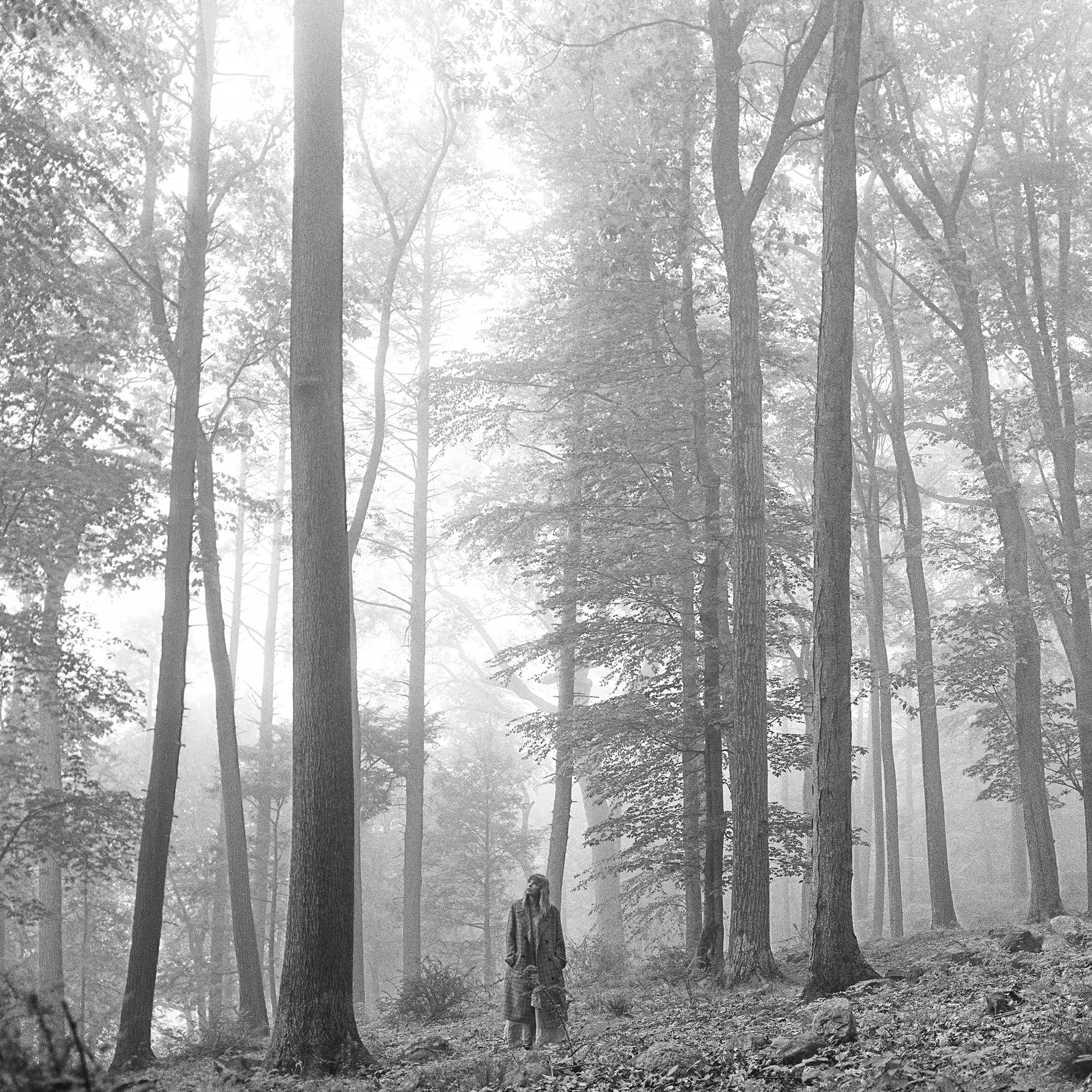 For years, I had been desperate for Taylor to return to her acoustic roots. It was inevitable, but I would not be prepared for the depth and delicacy she offers on what could be argued as the most eclectic and captivating album so far. The songs are intrinsically written to speak to each other, and she effortlessly puppeteers character arcs and recurring themes that map out who is singing about who. These are her best lyrics yet for their subtlety as well as their honesty and she completely blew me away with how pretty and devastating some of these hooks are (there's even a Scooter Braun diss track called Mad Woman). This thing also broke record vinyl sales globally and two years later she would become a Record Store Day Ambassador and a pivotal figure in helping vinyl evolve in younger audiences.
The whole escape to the forest, hashtag cottage core aesthetic of folklore is unearthed and replanted by the Taylor trio's best production effort to date. Whether it's Antonoff's twinkly Mazzy Star guitars buried deep in mirrorball, or Dessner's constant pulse of a warm sine wave guiding you through the lush melodic landscape of peace, this album is a jam jar of fireflies that begs to be opened. The Rough Trade warehouse was lucky enough to be able to operate safely throughout the summer of 2020 and that meant our team developed a special bond as we navigated that scary time together every day. We listened to folklore together through one speaker on a hot New Release Friday with plans to get a beer after work.

Best tracks: august, mirrorball, seven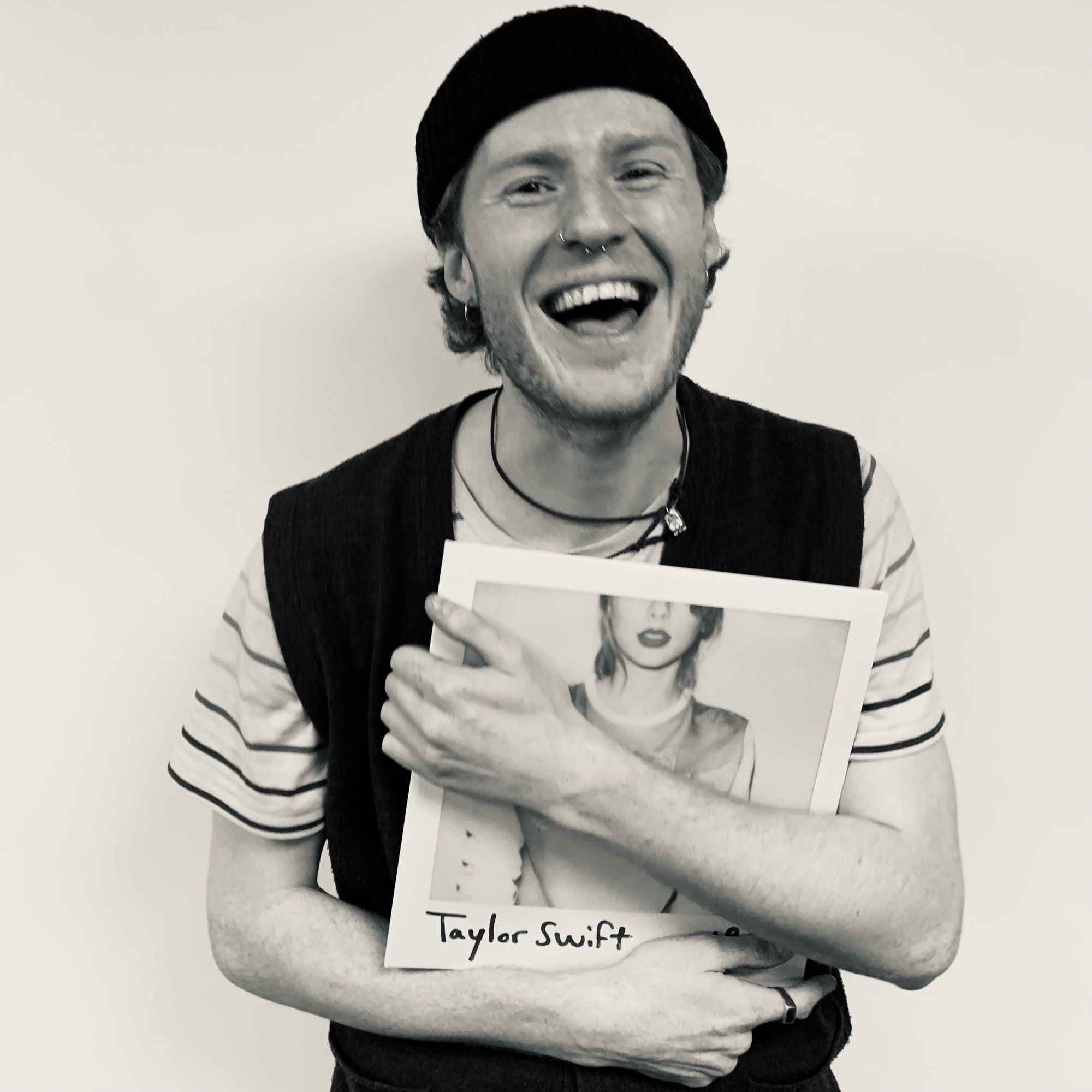 1. 1989 (2014)
"Cause darling I'm a nightmare dressed like a daydream."

This album stamped a moment in time so perfectly and found me at the height of my teenage years where it felt like there was nothing but freedom and future ahead. I like to think that Taylor was feeling the same. Her graduation into pop music was immediate, armed with the powerhouse lead single Shake it Off engineered by pop legends Max Martin and Shellback, one of 3 number one singles that helped secure Album of The Year at the Grammys. The authenticity of the 1980s production combined with Taylor's masterful one-note melodies and sense of rhythm creates a sound that is familiar and fresh at the same time, like it is literally at the edge of one decade and leaping into the next. These songs are crafted without leaving anything on the cutting room floor, like every detail belongs exactly where it is. It's impossible to pick a favourite song because they're all just so good.
"This album showed me how to fall in love with a genre of music that I carelessly tossed on the pile. It made me realise how joyful and simple music can be and that all music is inherently good and pure, no matter where it comes from."

I listened to this album on repeat to the disdain of my friends and family with light beaming from my chest every time. How was I keeping all this joy to myself?

Best Tracks: Blank Space, Wildest Dreams, Clean
---
Does folklore: the long pond sessions make your wishlist? Visit us in store on the 22nd April to bag your copy.
Have you been keeping track of Taylor Swift's musical partnerships, friends and influences? Find out more about some of the contemporary collaborative powers in our boygenius, Friendship and the Power of Collaboration feature on the blog.