"Like every fan, I of course have my opinions and take on the diversity of their sound through their career... The one thing we must take away is that change may not always be accepted but it's always necessary."
A defining band of their generation, the evolution of the Arctic Monkeys and the fans they have gained along the way has been exponential - as evidenced by their immense record-selling and stadium-filling capabilities.
Something of a revolution, Arctic Monkeys' rapid rise in the early naughties marked a huge shift for indie music, a step away from Britpop and a new conversation around guitar music. Never an unoriginal moment, from record to record the Arctic Monkeys have refused to stick to one sound, each album its own era, its own grand design spanning romance, retro revivalism, dance pop, post-punk and more.
As the band return for their third Glastonbury headline spot in 2023, armed with their new and sonically beautiful album The Car we revisit their impressive discography in a ranking of their albums.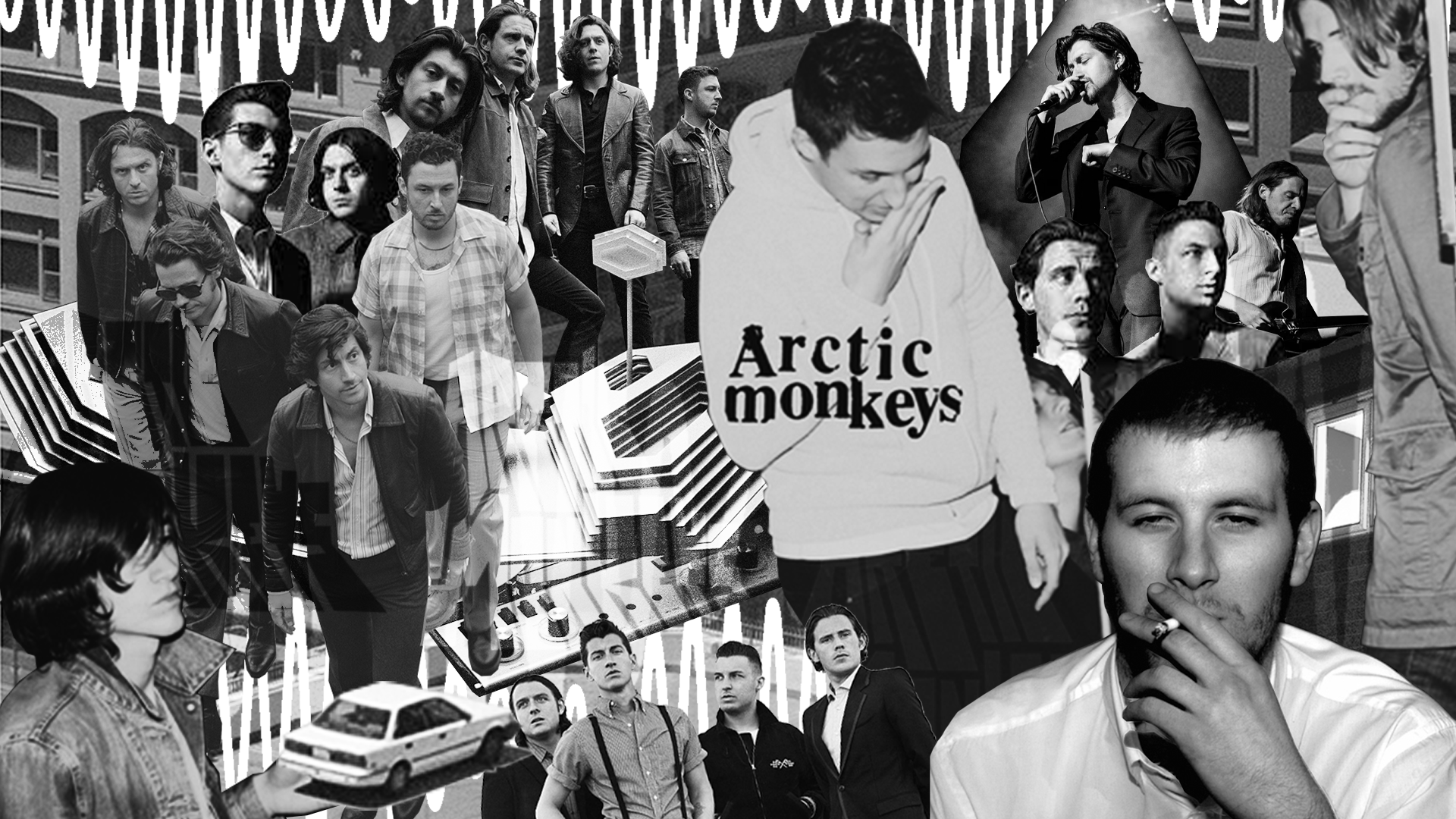 Long-time Arctic Monkeys fan and Rough Trade East staffer Adam McCabe looks back on how the Sheffield rockers shaped his adolescence, with a nostalgic ranking of their acclaimed back catalogue.

"By 2007, the Garage Rock Revival that had kicked itself into the cultural spotlight had, in some regards, reached its apex. Acts like The Strokes, The Libertines, and The White Stripes, had made forceful debuts, released significant bodies of work, and garnered near cult-like acclaim from fans and critics alike. I, on the other hand, was a scrawny 12 year old, who would be resigned to rediscovering the excitement of that movement and the music it created in the years to follow, and ultimately add it as another addition to my list of "times I wish I was born into instead". With all that being said though, a mere week after my 12th birthday, came the release of Arctic Monkeys' second album Favourite Worst Nightmare. Through work, my Dad was given a CD of the new album. With eye-catching cover art, and a funny name like Arctic Monkeys to boot, it was voted to be put on during one of our regular casual drives, and that's when things switched for me.

Admittedly, at my age, I had also missed the monumental introduction of Arctic Monkeys to the music scene, what it signified, and even what the hell they were talking about in their music that made people connect with them (12 year olds don't go on many nights out). But upon hearing Favourite Worst Nightmare, all I really knew was that I hadn't heard music like this before. It was loud, fast, exciting and I really liked it. The emotional nuance and depth would have to wait until I reached the heights of puberty. Whether young kids from Dublin were the target demographic or not for the band, it didn't matter. I had latched on to this album and to this group, and was prepared to follow wherever they were going. And for fans and the band alike, no one knew where it was going to lead.

As I take on this retrospective, and look back at their career to date, that very aspect is the one that I have found so satisfying. That they are a band of perpetual motion. For listeners of my age and older, we have grown in tandem with them, from our brash, frenetic youth, to our eloquent and measured maturity, with equal parts potent melancholy and confident swagger fuelling our journey. Even the troupes of younger fans that are now discovering the group's back catalogue for themselves, using whatever album is their entry point as the anchor for how they perceive the band, and how it relates to their own journey through adolescence.
It's also through this perpetual motion that has led to the most contentious of arguments among fans, both young and old, as to the 'truest expression of the Arctic Monkeys' sound' and where we each plant our flag in that case. Like every fan, I of course have my opinions and take on the diversity of their sound through their career. Ultimately, what matters is that the conversation is there in the first place. I wouldn't be here talking to you about the significant career of Arctic Monkeys if it wasn't for their refusal to stay within their 'expected sound' with each album cycle. The one thing we must take away is that change may not always be accepted but it's always necessary."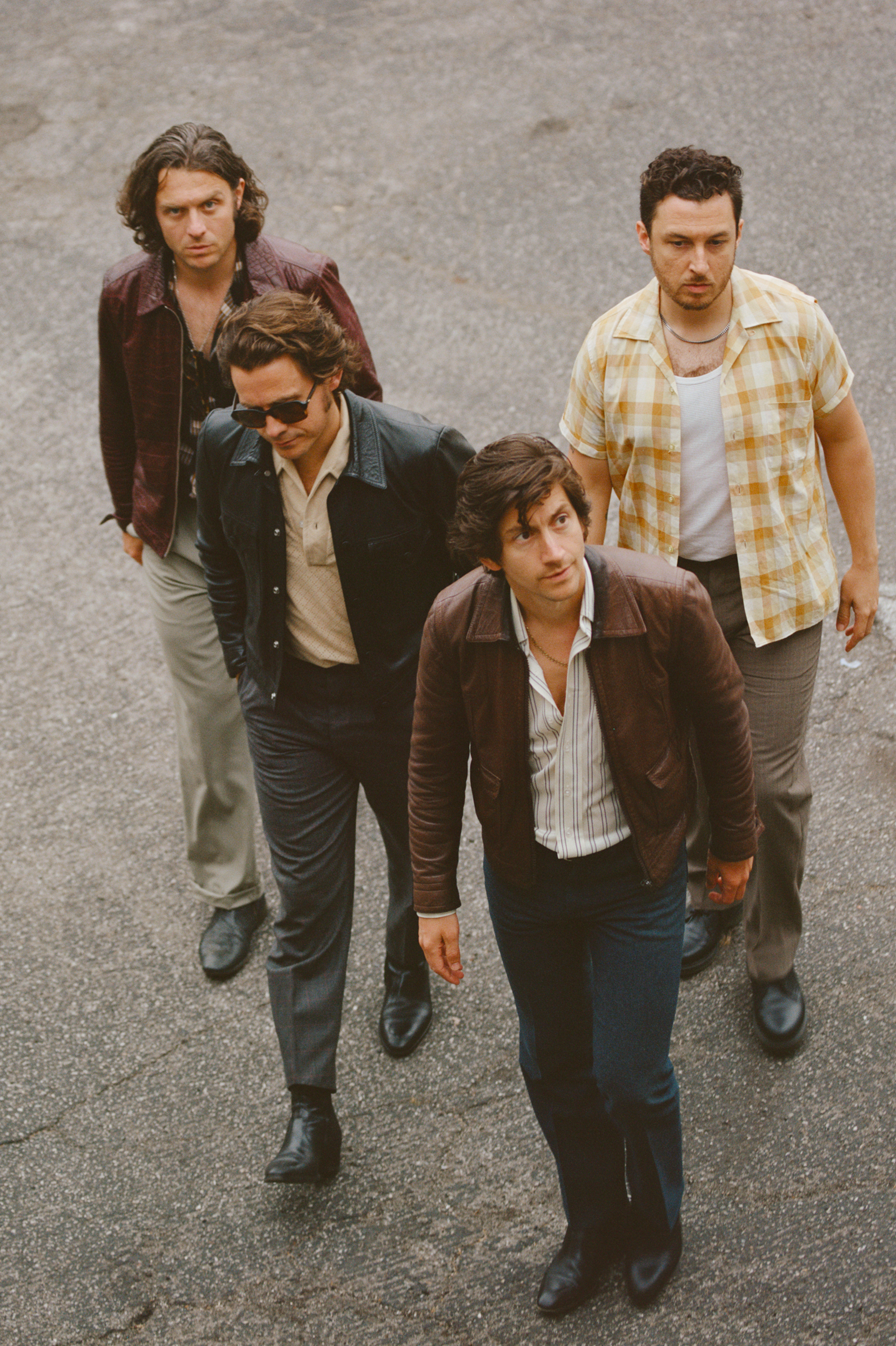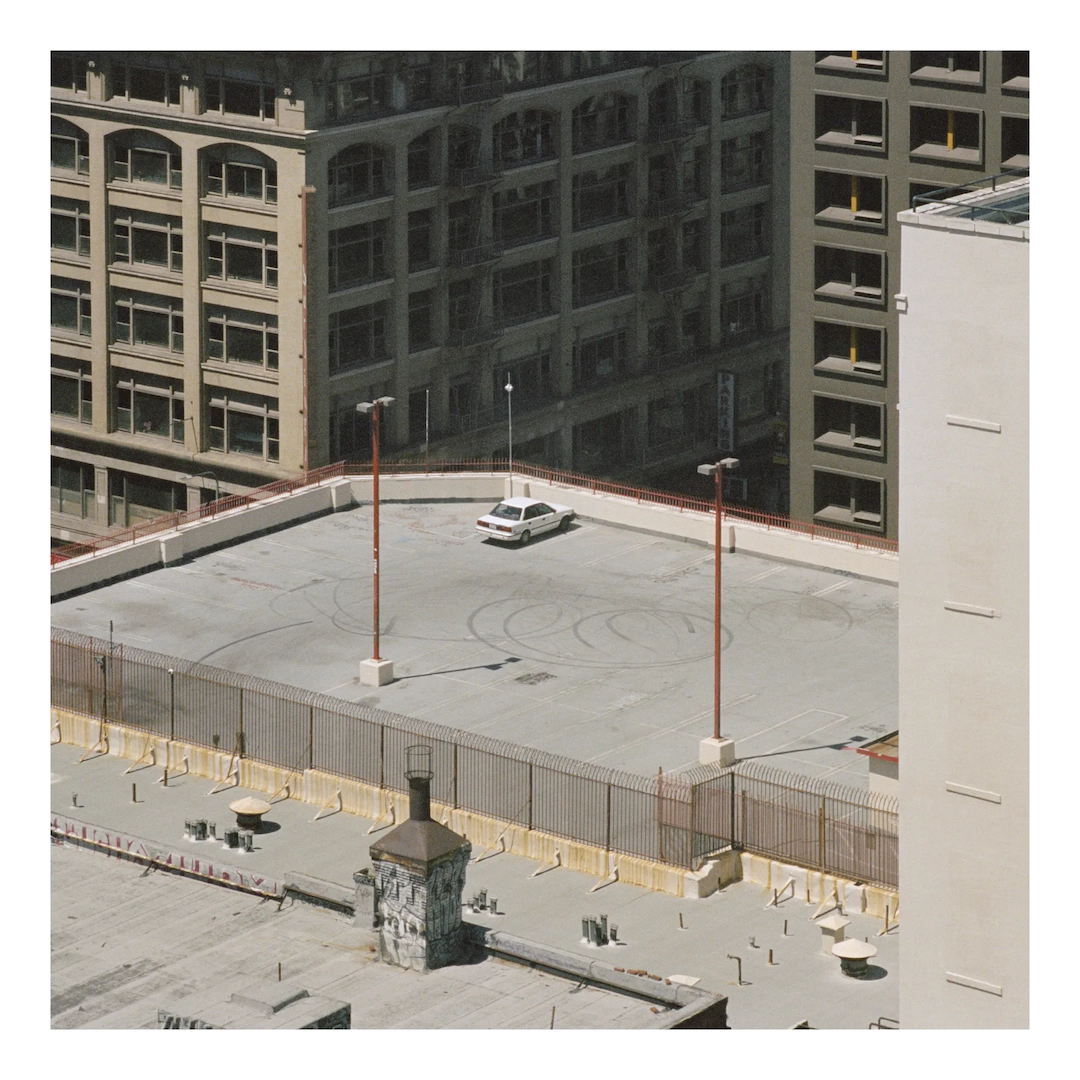 "It is an album that sits more in-line as a Turner solo project than full band showing."
Perhaps it's somewhat ironic that I start this list off with the group's latest album. All this talk of change, just for their most recent release to be my least favoured. Yet, this helps exemplify the discourse that surrounds the group. While this album is given love, particularly by newer fans, my entry into Arctic Monkeys provided me with my own descriptors for what I think makes for a memorable Arctic Monkeys album. Some of these markers include a rock-solid rhythm section, unconventional yet infectious melodies, and unique penmanship of Alex Turner. This album, for me, has the fewest markers on the list.
An ultimately lacklustre album, that had smoothed out the more eccentric edges of what the group put forward with their last album Tranquility Base Hotel & Casino, and the otherwise theatrical appeal of the last album, that made it such a notable piece of work, has now been sanitised. Any bite that has been established through previous works, has become rather toothless. Though, in a bid to not be too critical of the album, there are some interesting ideas to be found throughout, very beautiful orchestrations and production choices made, and a smattering of decent to very good songs sprinkled throughout, including Body Paint and I Ain't Quite Where I Think I Am. Even in a situation where I don't look to0 fondly on this project, it still is a testament that the group know their way around a song, regardless of the direction they take.

Best track: There'd Better Be A Mirrorball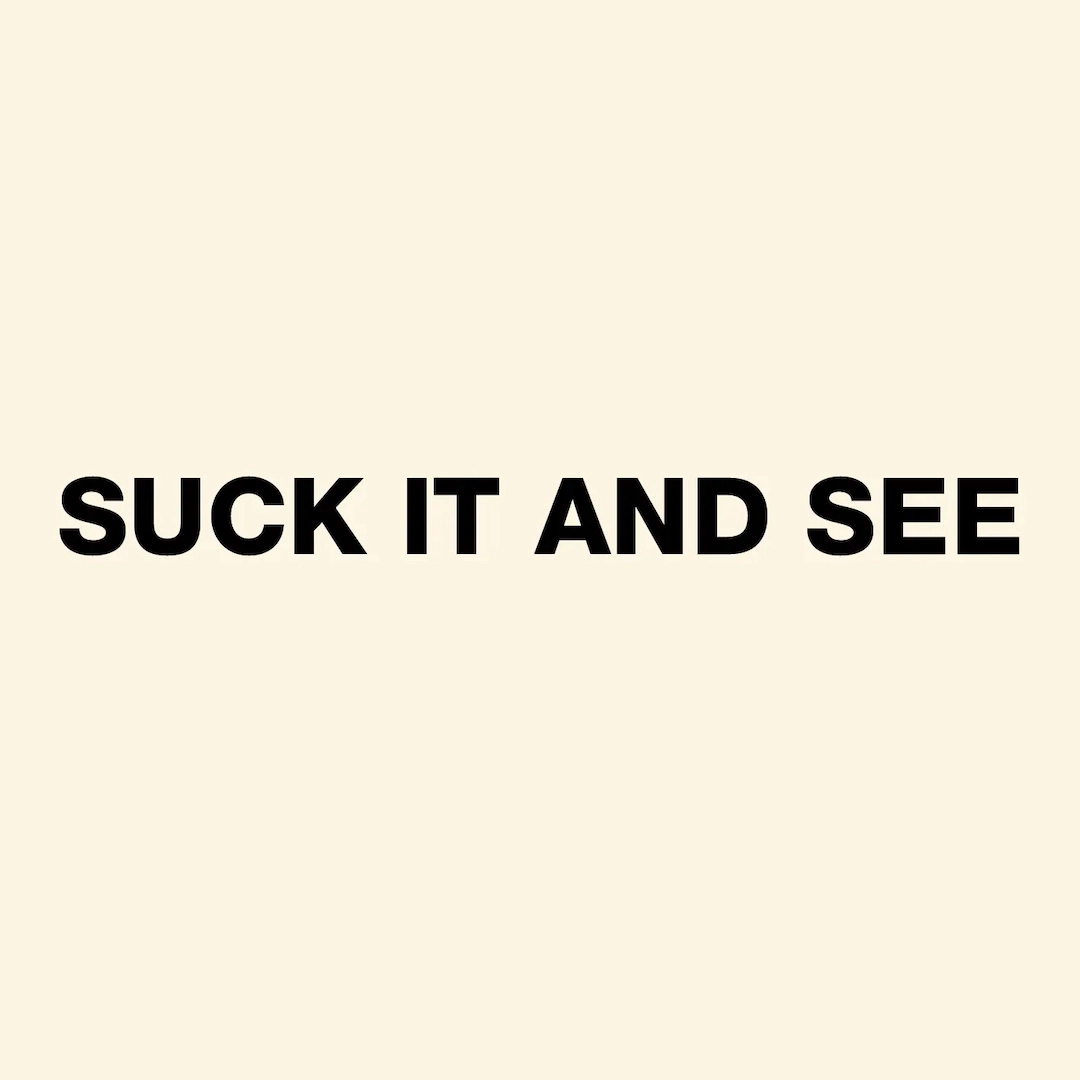 "I often view this album as stuck between a rock and a hard place, nestled in between two tectonic shifts in the band's discography."
The brooding psych-rock twinged Humbug, and the fiery stadium rock swagger of AM. Suck It and See strikes me as a brief moment of meddling directionlessness. While featuring some very strong songs of their catalogue, like lead single Suck It and See, and She's Thunderstorms, along some famed 'quotables' of Alex Turner's lyrics, the group seemed stuck in how to move forward in the potluck of sounds that they had before them. The album offers some of the dirty rock of humbug with Don't Sit Down Cause I've Moved Your Chair, soft indie balladry from a recontextualised version of Piledriver Waltz from the Turner-scored film Submarine, and even alludes to some of the future sounds to come with All My Own Stunts and Brick By Brick, yet this hodgepodge of sounds ultimately leads to an inconsistent album experience overall.

Best track:  Suck It and See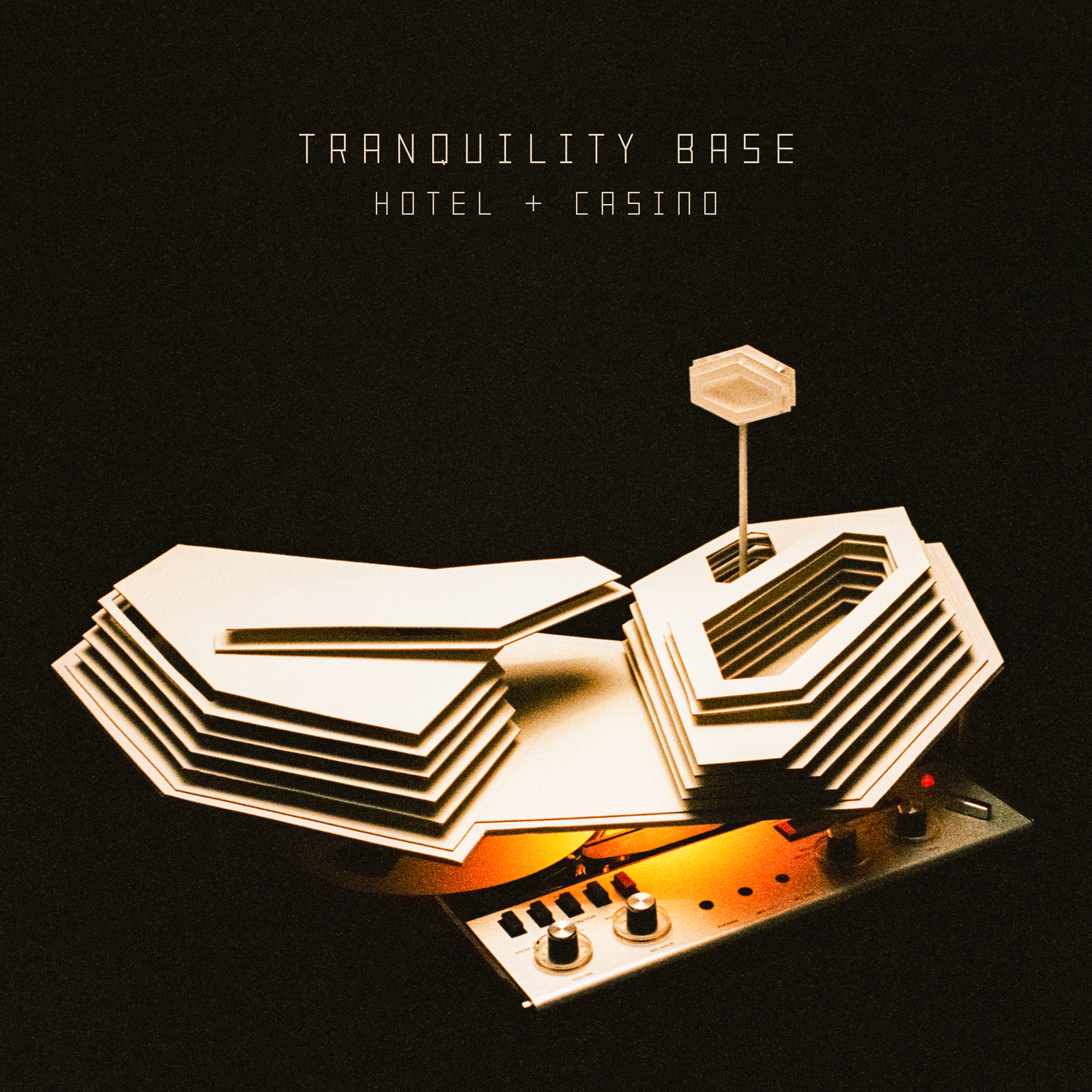 "This is an album that I urge its detractors to reconsider for themselves."

When releasing arguably their most successful album to date there exists a dilemma that can wrestle any band, regardless of whether it is their first or fifth release. That being how they approach their follow up. When the formula has worked, when a certain standard has been set for how people think of you as a band and the sound you are known for, it makes the most sense, and certainly has been the strategy of many a band before and after, to capitalize on this golden opportunity. In the case of Arctic Monkeys, they had an entire back catalogue of indie rock anthems that has led them to such a point where they would be considered the biggest rock act in the world. Yet, in a move that may have been their most divisive decision among fans to date, the group released Tranquility Base Hotel & Casino; a glittery, low-key, 70's soaked chamber pop album, complete with a loose connecting narrative of a moonage leisure resort for Alex Turner's lyrics to reach his most esoteric peak.

Admittedly, I was initially among some of the nay-sayers to this album when it first released, and had been lukewarm at best to what it offered. I believe it came down to that fact that it was, at the time, the furthest point in which the band deviated from what I thought they should sound like. While the album is by no means a wall-to-wall hit, upon the numerous revisits, I ultimately have to respect the bravado to undertake such a project given their place in the music industry at that time. While I found that it took away some key aspects that made it so appealing for me to listen to Arctic Monkeys, most notably the somewhat neutering of Matt Helders' forceful and inventive drumming, all things considered, the album is a concise, holistic experience, even more so than some past albums. It features some exceptionally written songs, like Four Out Of Five that is dripping with a velvety psychedelic flare, or the endearing soul-ballad closer The Ultracheese.

Best track:  Star Treatment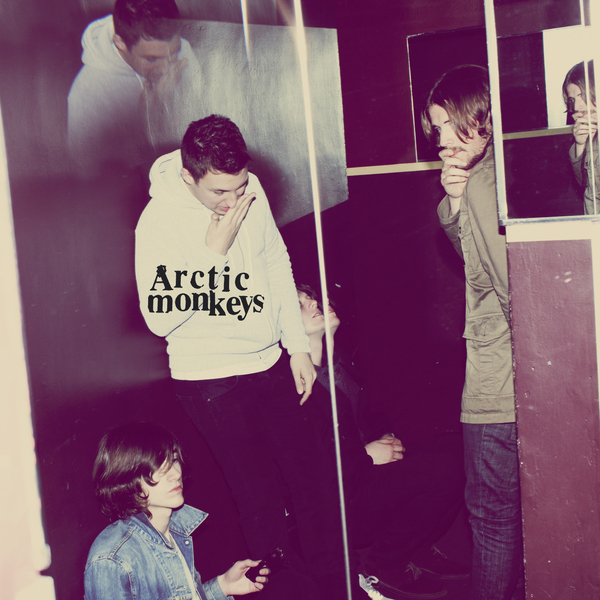 "Funnily enough, it wouldn't be until later on, that I realised that QOTSA frontman Josh Homme actually helped produce the album, which was a major puzzle-piece realisation for me."

Once I had been taken with this new-found music I was exposed to on Favourite Worst Nightmare, Arctic Monkeys became a band that was very much centre on my growing musical radar. In the two years until their follow-up, Humbug, in 2009, my tastes had started to develop at a quickening pace. Suddenly I was being turned on to so much more music I had been missing. The Strokes and White Stripes began to make an appearance on my music rotation, as well as heavier bands, such as Queens Of The Stone Age. So when I first got to listen to Humbug when it was released, it goes without saying that I was immediately taken with this album as well. (Funnily enough, it wouldn't be until later on, that I realised that QOTSA frontman Josh Homme actually helped produce the album, which was a major puzzle-piece realisation for me.)
The sound, the aesthetic choices, and the image of the band became a standard for what I considered the height of cool at the time. The staying power of this album comes from it being the first real instance of the bands ability to fluidly change up their sound, and go against the expectations of what was, up until that point, an understood idea of the Arctic Monkeys. The oozing influence of both Nick Cave and Black Sabbath allowed the frantic punk energy to be slowed down, in exchange for sludiger psychedelic rock riffs, thanks also in part to Homme's desert rock influence. The album's trick is that with its uprooting sound, it still maintains this inherent trait that makes it a coherent and recognisable Arctic Monkeys album. It also happens to feature, in my personal opinion, some of the groups finest tracks, being Crying Lightning, Dance Little Liars, and Cornerstone.

Best track: Crying Lightning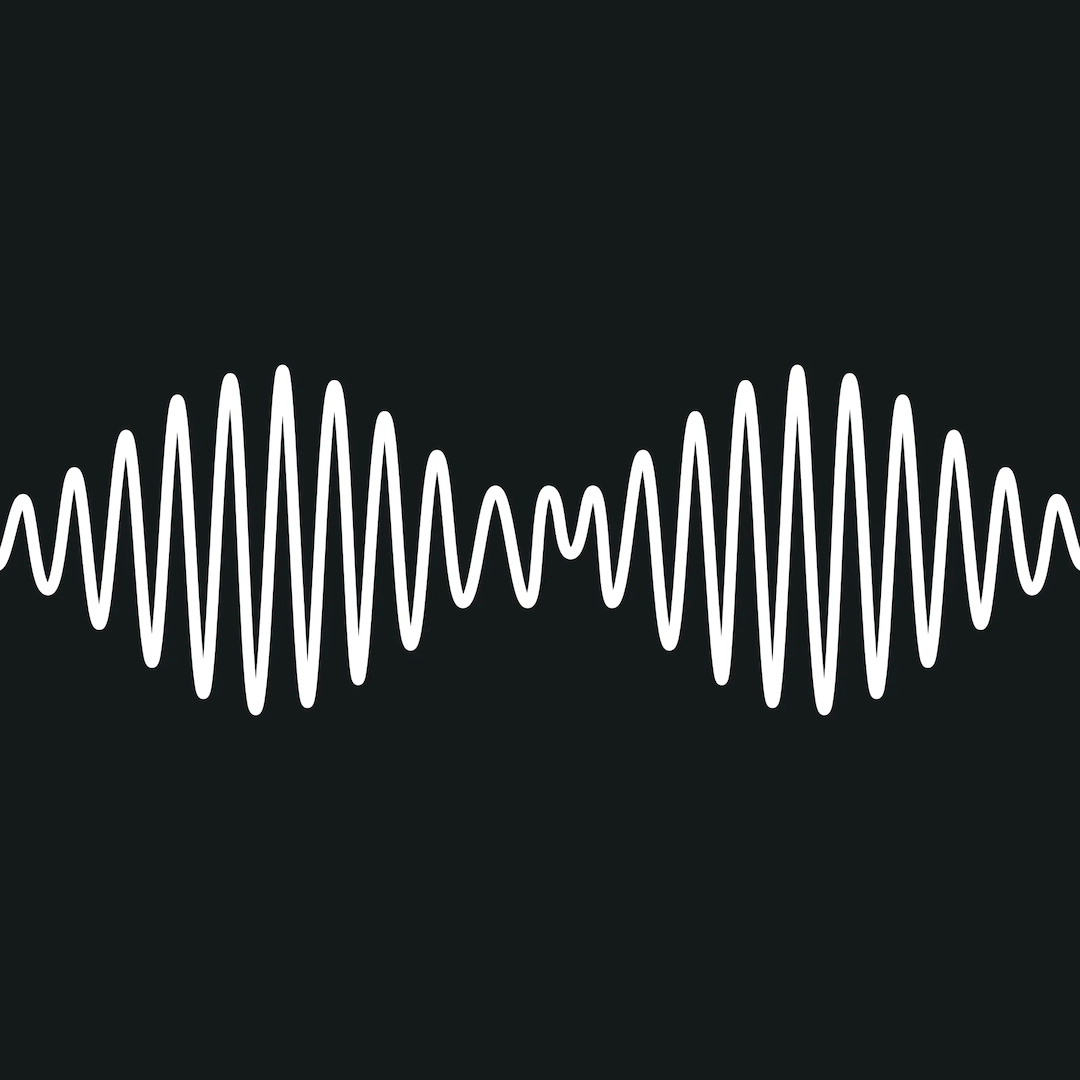 3. AM (2013)
"Looking back ten years later, there are few albums that I can say defined my emergence into young adult life better than AM."

I was 18 years old when AM dropped and after the many years of listening to the group's output and feeling a certain level of distance from the subject matter based on my age, I was now at the age when I could really relate to all the topics they had been putting across. It had a confidence and an attitude that radiated from it which, for a group of newly 18 year kids going out to the world, was exactly what was needed. Considered as the second major shift in their sound, AM was born out of a malaise with performing many of the tracks of their previous album, which in their words was "exhausting itself". In a bid to reinvigorate themselves, the band penned R U Mine, which set up the blueprint for what would be the album that broke the band to the wider world, and subsequently, to a new generation of listeners.
Drenched in the rock and roll sleaze you'd expect to find in the works that no doubt inspired this project, the album and the band themselves can almost come across as parody. Yet, the concise and focused power of the track list coupled with undeniable earworms and the idiosyncratic lyricism of Alex Turner makes it a force to be reckoned with. Tracks like Do I Wanna Know, Arabella, and Why'd You Only Call Me When You're High still hold up as powerhouses in the group's back catalogue.
Best track: Do I Wanna Know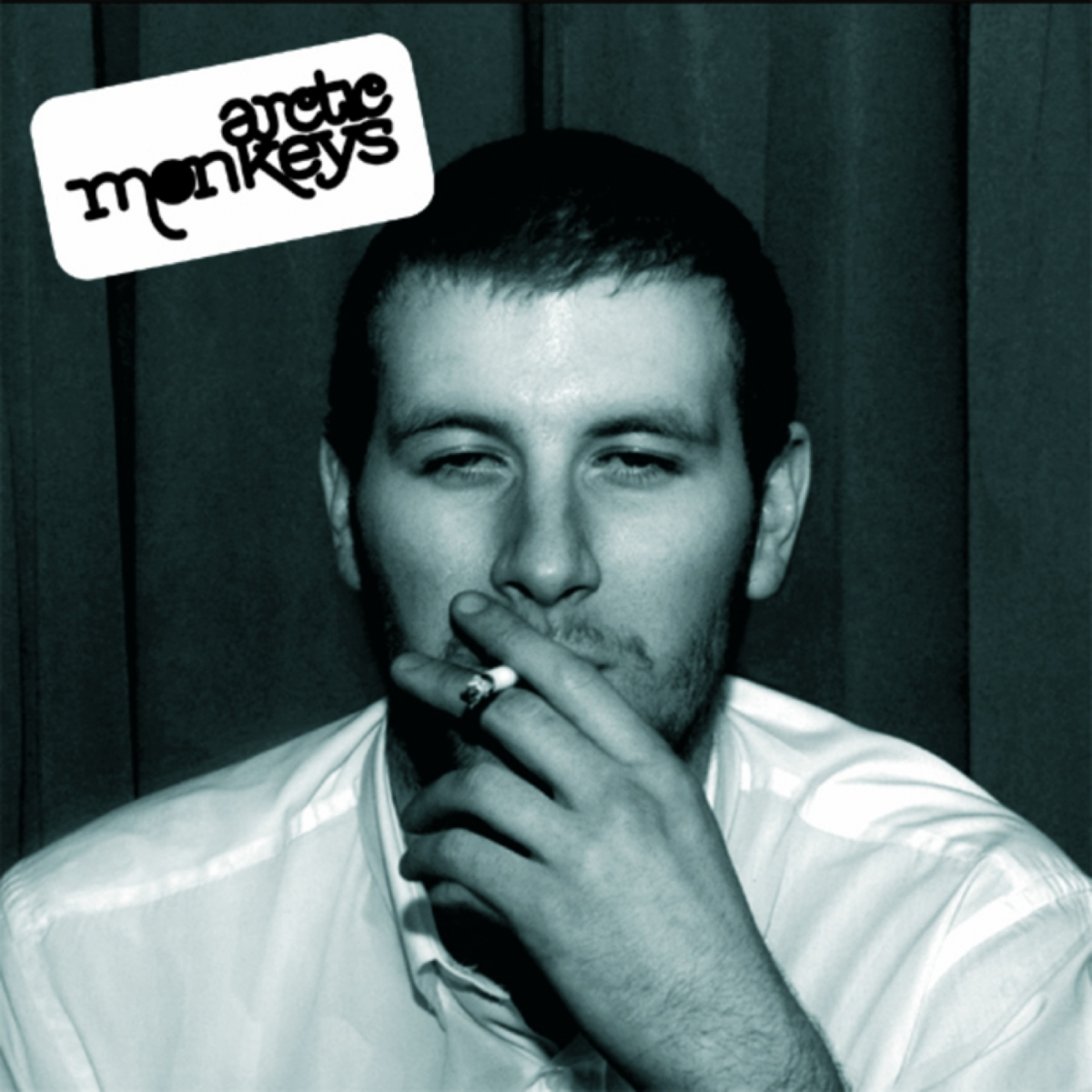 "However, this album's content grabs you by the scruff of the neck and tells you to believe the hype."

Alex Turner off-handedly proclaimed "don't believe the hype' when introducing their lead single I Bet You Look Good On The Dancefloor. However, this album's content grabs you by the scruff of the neck and tells you to believe the hype. It is an essential dance-punk album that is raucous, raw, and groovy, that is self-evident in tracks like Dancing Shoes, Fake Tales Of San Francisco, and From Ritz To The Rubble. Yet, simultaneously, through tracks like Riot Van, Mardy Bum, and A Certain Romance, the lyrical realism it shows hides a poetic heart, one which will only get more abstract as their career progresses.

As someone coming into this album in their early teens, and in the beginner stages of learning to play an instrument, the energising sound of four lads making a racket from start to finish instilled a particular urgency to start doing it myself. More importantly, it instilled that in a great many other people as well. My history in making music and performing music with friends has a deep rootedness with this album, and it is one of the common threads between us. The energy and the emotion had never sounded so simple, yet so impactful, which is why many people who are reading this can recount multiple instances of either performing, or watching friends perform (or butcher) their own renditions of I Bet You Look Good On The Dancefloor or When The Sun Goes Down. Lord knows I have my own share of experiences in that regard. What's funny is that, even though myself and my friends were not privy to it at the time, given our age, the album holds a legacy for being one of the first albums that garnered notoriety and a fanbase for a band primarily through the use of the internet and social media. It seems fitting then that it had become an important touchstone for young musicians at that time. The musical landscape Arctic Monkeys introduction signified was one that no one could have predicted would become as dominating as it did.
Best track: The View From The Afternoon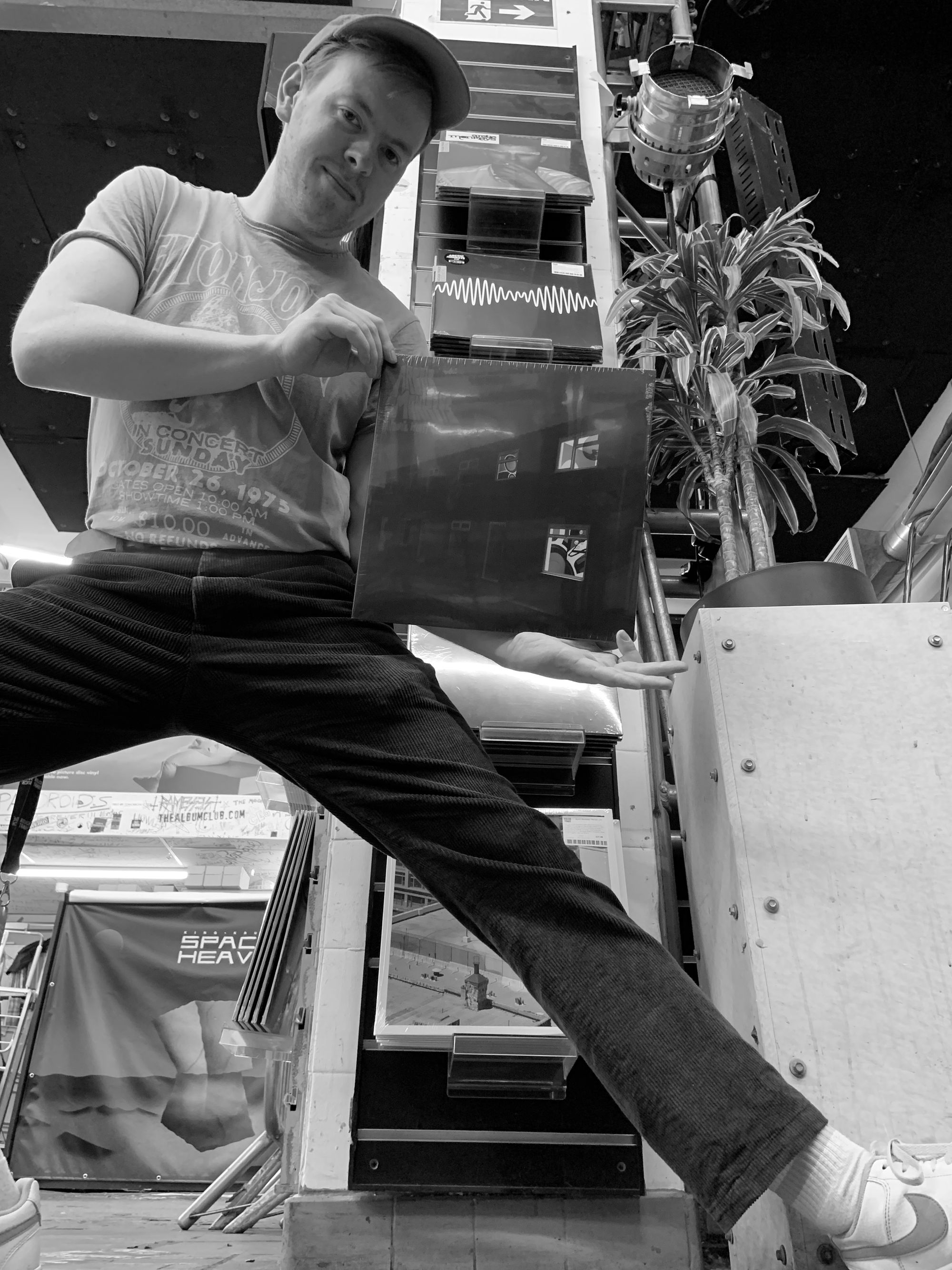 Favourite Worst Nightmare brought with it an assurance that Arctic Monkeys were not a flash in the pan, nor were they to be a one trick pony. In fact, this was the album that defined them as one of the most crucial bands of their time. As a whole, it's an album of vigour and intensity with an expanded sonic palette and production choices that demonstrate their desire to develop and move forward. The choice of instrumentation expands, and the sequencing has the dynamics ebb and flow from the thunder and lightning of Brianstorm down to the tender crooning of Only Ones Who Know. Across the album, the group breaks their own ceiling. Still maintaining potent dance-punk grooves, there exhibits more rounded and versatile songwriting abilities, with Turner's lyricism beginning to blossom. Whatsmore is that the individual singles from this album themselves have been solidified in the canon of British rock music. From the almost ubiquitous use of Fluorescent Adolescence in young adult television, all the way to the lasting endurance of 505 that has captured an entirely new generation of people in the Tik Tok era.
"There was never any doubt of the placement of this album here. As a mere 12 year old, uneducated in the modern music landscape, outside what was played to me on the radio, this was a seminal album to thrust me into the world of new music discovery. Looking back, given where I'm at now, I suppose I owe this album a lot."

Best track:  505