Alexa, play We Are Family by Sister Sledge...
From star-crossed lovers to long-lasting happy families, close-knit siblings, identical twins and full-on bands of brothers, it is clear to say that looking back across musical history, some of our favourite sonic outfits and their records have come from a wide group of artists who have never flown too far from the nest.
Whether sharing the stage got a bit too much or the journey turned out to be plain sailing, we take a look at some of our favourite 'family bands' and their notable albums. Produced either through career-spanning feuds, periods of reconciliation or at the peak of new love, there is a lot to unpick when keeping it in the family.
Hit it.
---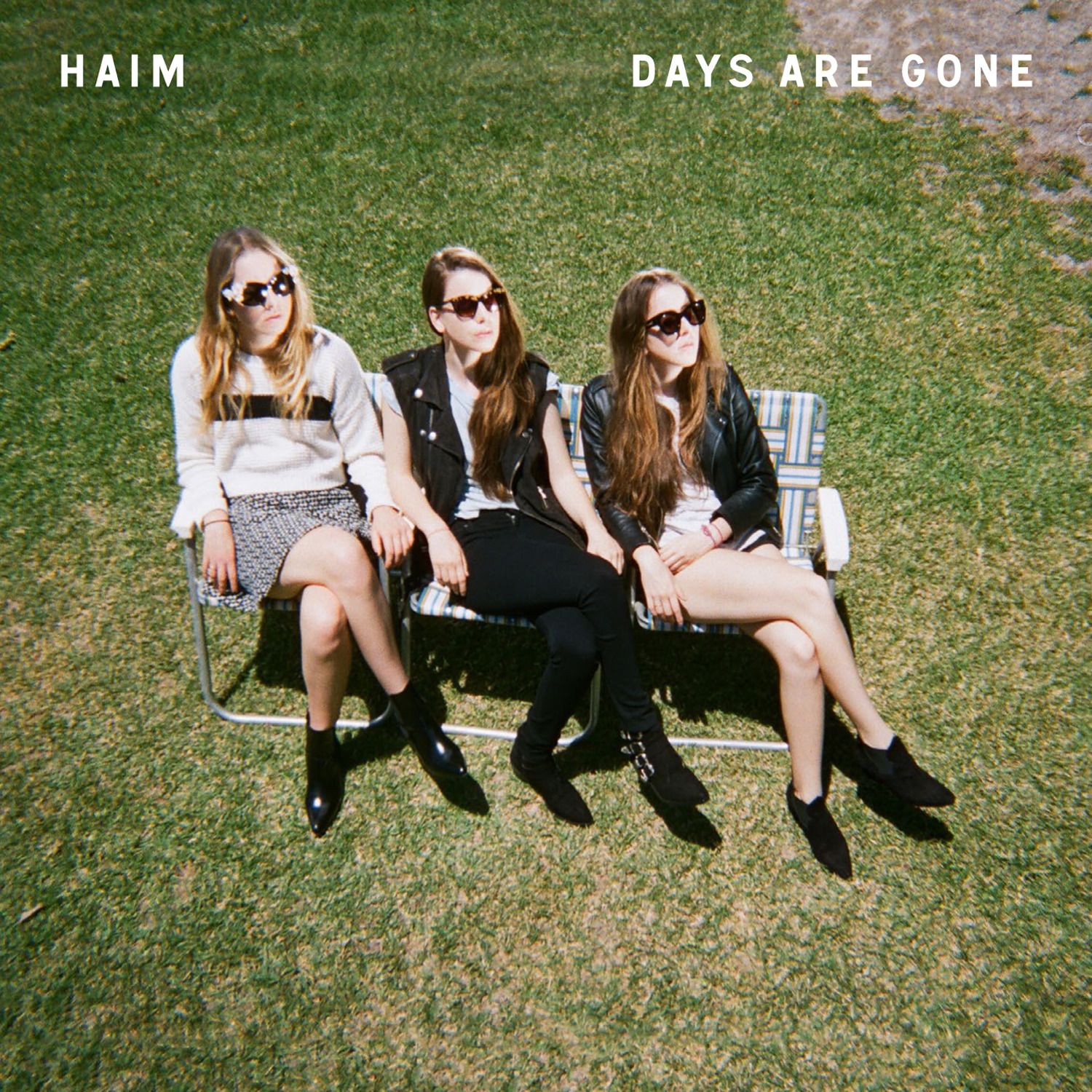 ---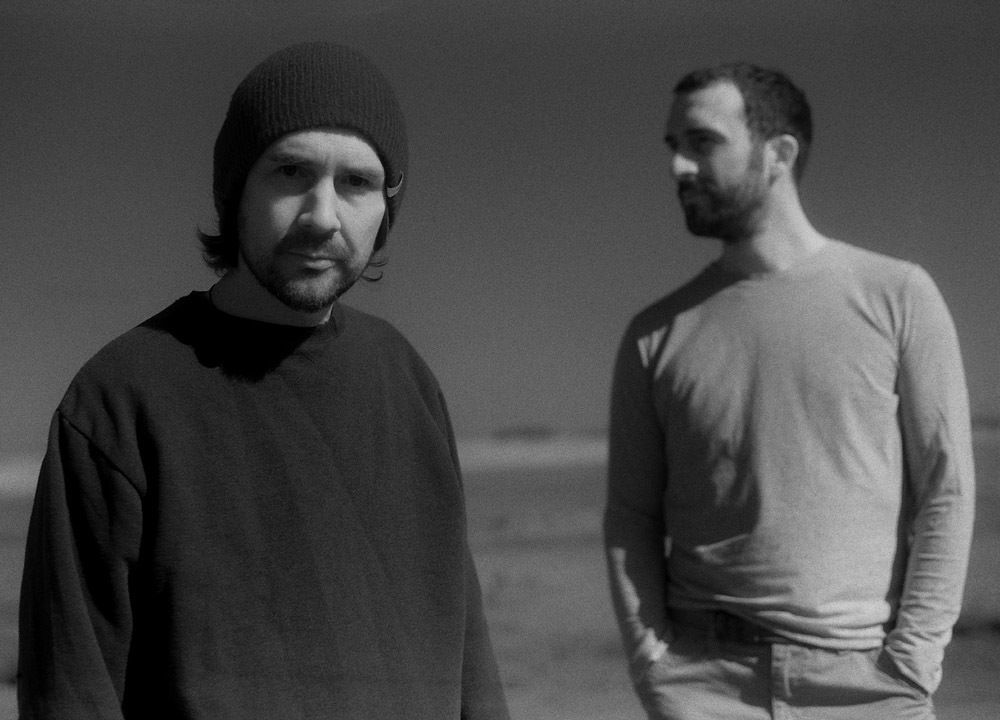 The fairly mysterious, rarely seen in the flesh, brotherly duo of Michael Sandison and Marcus Eoin has been making music as Boards of Canada for over three decades. With Marcus carrying his middle name as a surname, the pair initially kept quiet about the fact that they were brothers in order to avoid comparison to Orbital, another highly successful sibling outfit in the electronic scene at the time. The Scottish pair shot to elevated heights within the electronic canon, signing to Warp Records in the 90s and going on to release critically revered albums Music Has the Right to Children (a Rough Trade Essential) and Geogaddi. The brothers first began experimenting with recording music at the young age of ten. This early start could be credited for influencing their later sound, as they became well known for exploring themes related to nostalgia, childhood memory and nature via vintage synthesiser tones, samples from outdated media, hip-hop-inspired beats, and analogue production methods.
"Every experience we have has a deeper meaning because it's family. The chemistry of the band comes from that."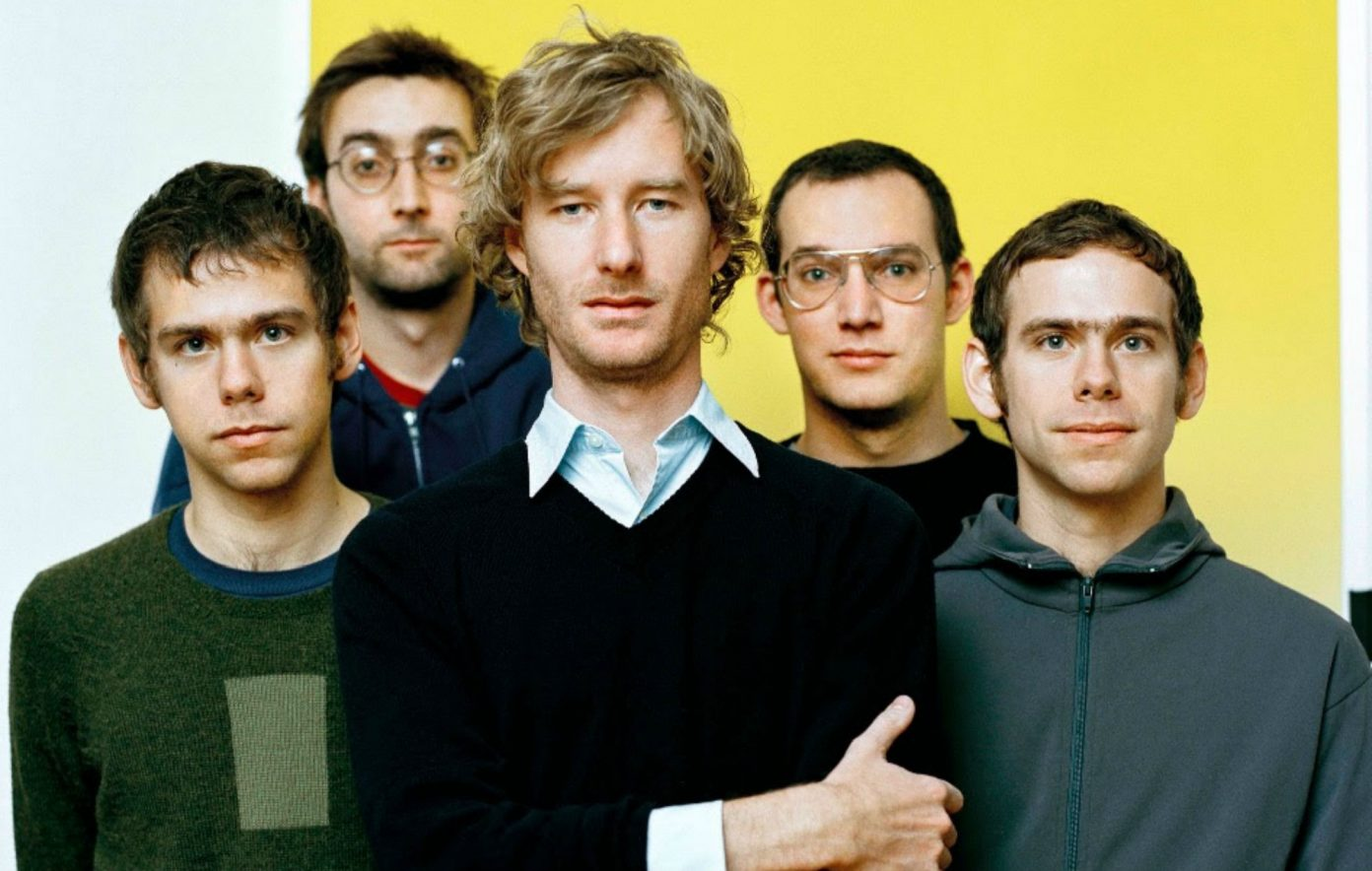 A literal band of brothers, The National features siblings Bryce and Aaron Dessner (also known for his work with Taylor Swift) and Bryan and Scott Devendorf. With all five members growing up in Cincinnati, Ohio, they formed after mostly hanging around the same music scene. Although working together put the brothers' interpersonal relations to the test the band believe their fighting has played a huge role in their success: "Every experience we have has a deeper meaning because it's family. The chemistry of the band comes from that." The beloved group have always seemed fairly confident things would never end in flames with Bryan claiming: "...we're the anti-Oasis".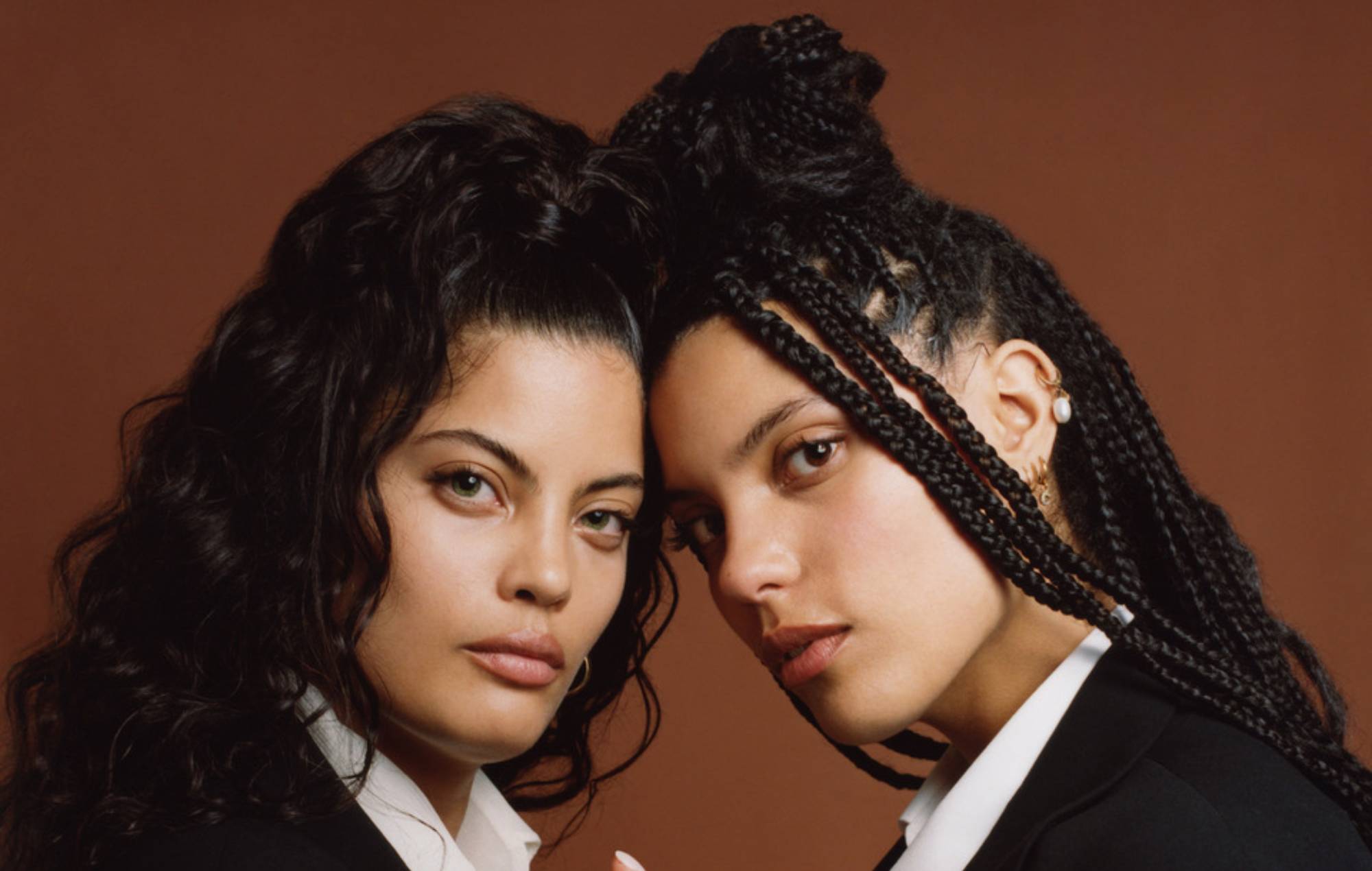 The French Cuban/Venezuelan musical duo of Liza and Naomi Diaz are proudly distinguished by their strong familial bond of being twins. Their alluring albums pulls from modern soul, the depths of their diverse heritage and music which runs deeply in the family (their late father was Cuban percussionist Anga Diaz of Buena Vista Social Club). The XL-signed duo sing for their lost loved ones (sister and father) and their excellent new album Spell 31 carries on the cathartic theme they are known for,  building the sounds of their transatlantic, Egyptian heritage.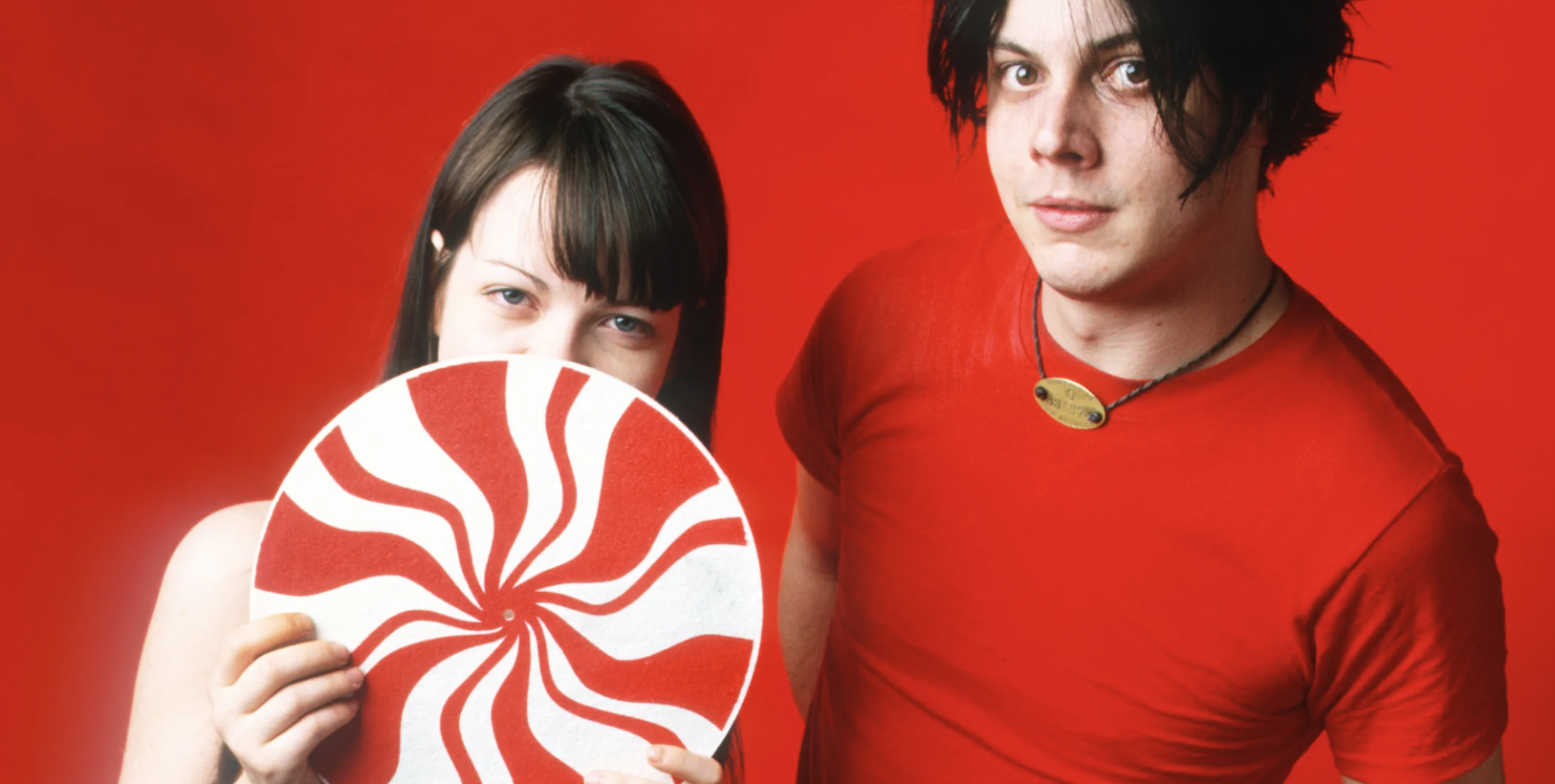 Budding musician Jack White (née Gillis) married Meg White in 1996, taking her name and subsequently teaching her how to play drums. They soon became a band, The White Stripes, releasing their self-titled debut album in 1999. The band would often publicly pretend to be siblings, but were also notable for their keen fashion sense and refined aesthetic curation. In June of 2000, the band released follow up De Stijl, just three months after Meg and Jack's divorce was finalised. And that could well have been that for the Detroit duo, but thankfully, they continued to write, record and perform together as The White Stripes, releasing four further studio albums (including Rough Trade Essential White Blood Cells) - until disbanding formally in 2011 - cementing their place as one of the greatest musical duos of all time.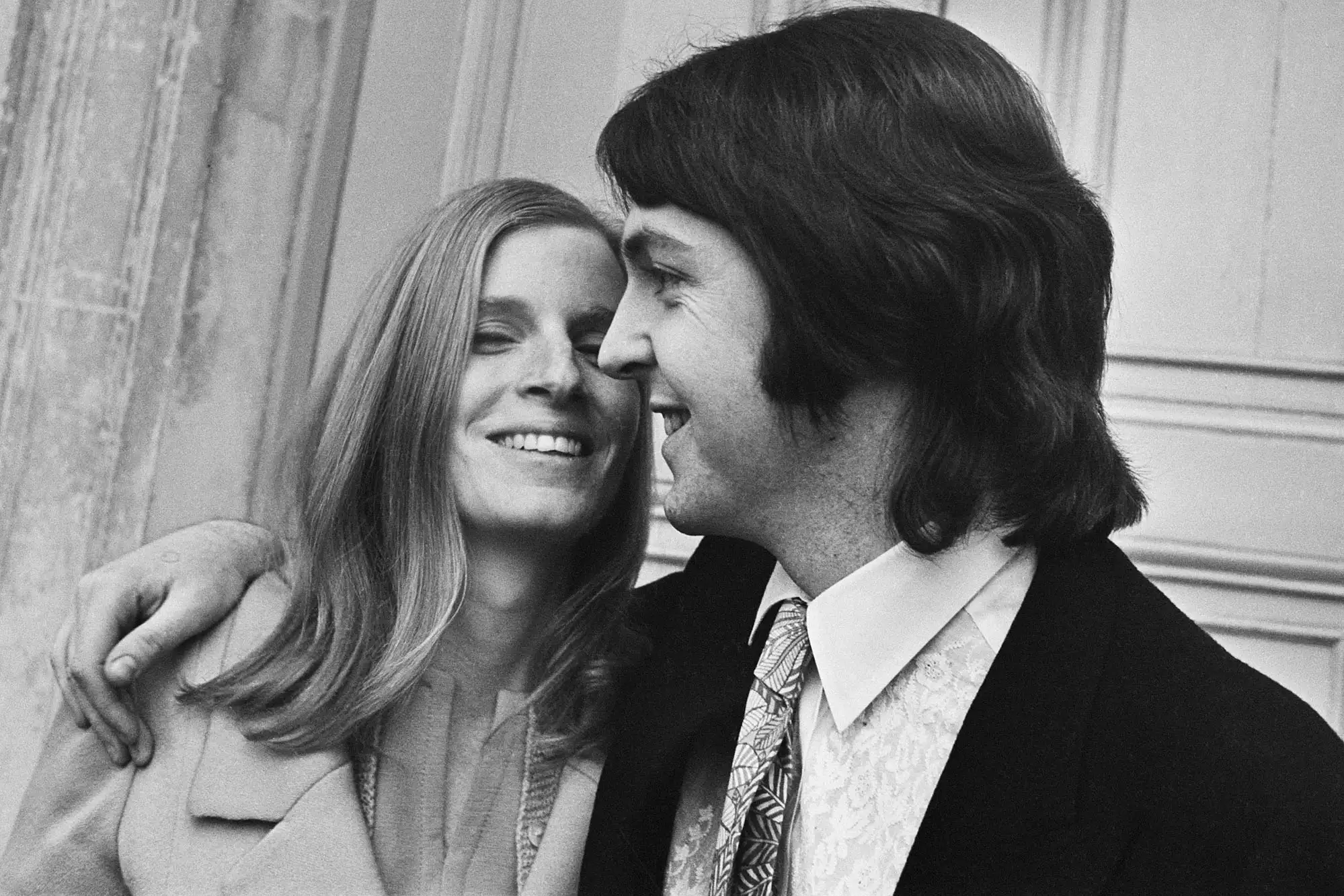 The relationship of former Beatle Paul McCartney and late wife Linda, initially received negative scrutiny from Beatles fans who conspired their meeting may have influenced the band's breakup. However, with Linda pulling Paul out of a deep depression the Beatles dissolution, encouraging him to keep writing and recording, their relationship was also viewed as one of the most enduring and happiest marriages in pop. Linda was not only by Paul's side during the Wings years, where she was the keyboardist in the band (taught by Paul) but also recorded the renowned Ram album with him, written at their Scottish farm in Kintyre, a breezy, earthy handmade gem with a ramshackle feel where Paul returns to the simplicity of the farm to get back in touch with the roots of his musical ingenuity.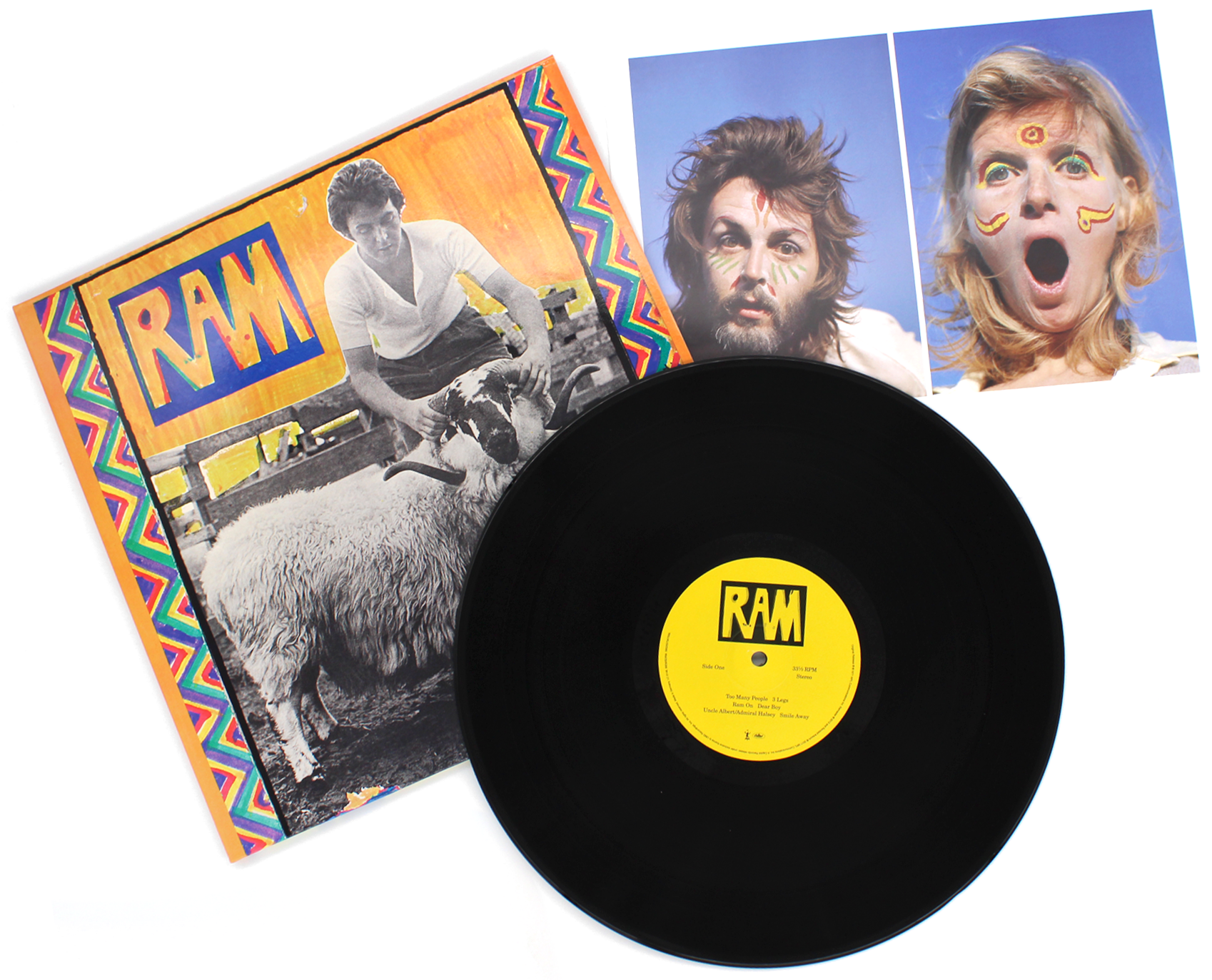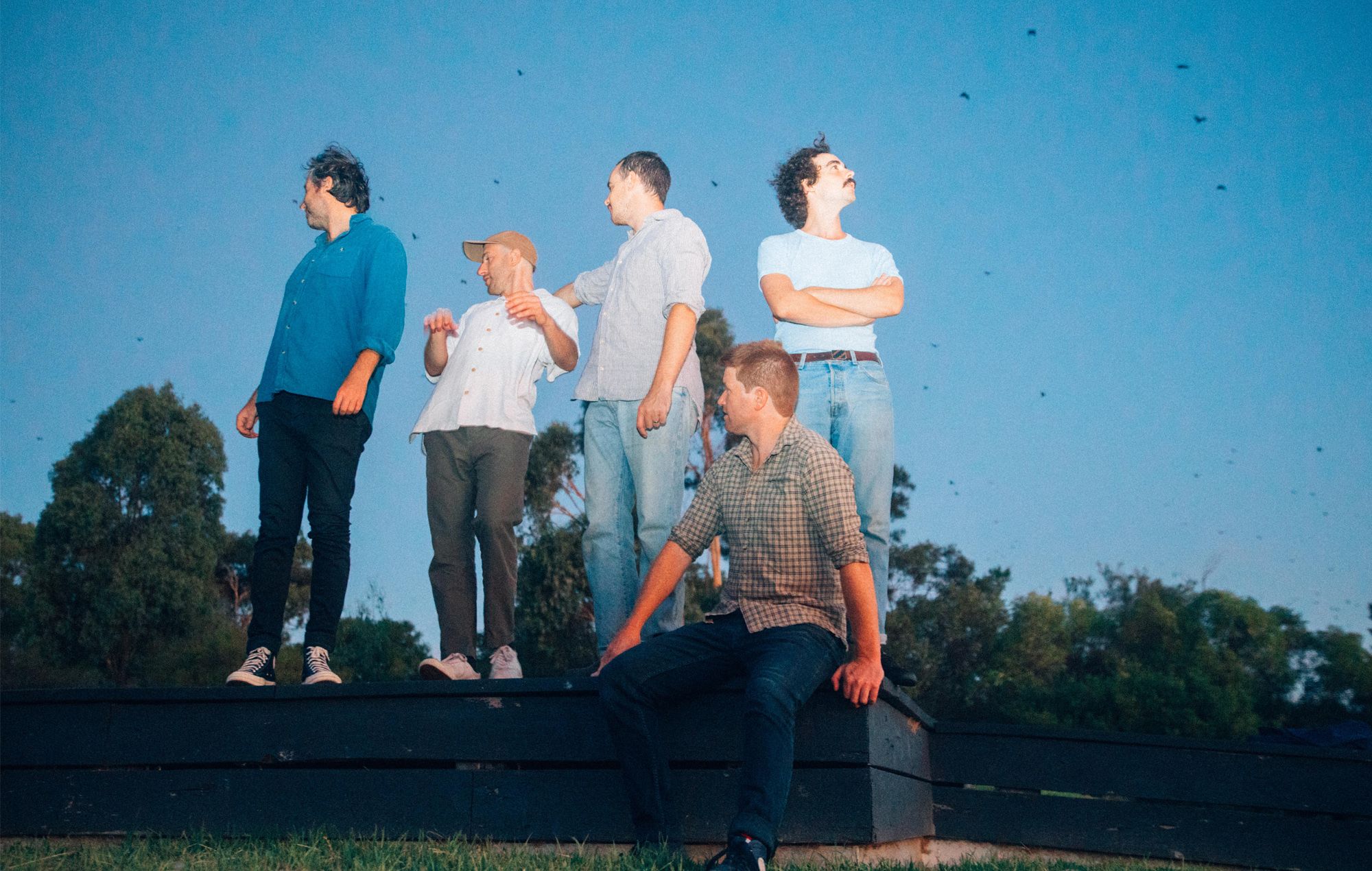 The adored Aussie five-piece, including brothers Joe and Tom Russo and cousins Fran Keaney and Joe White, formed in 2013 in Melbourne. EP Talk Tight was released in 2016, but it was the infectious 2017 EP The French Press that really got our attention, with its driving rhythms, catchy baselines and addictive energy (opener and title track The French Press is the kind of essential summer anthem that is a gift that keeps on giving). Topping many a staff 'best of' list that year, Rough Trade continued its love story with RBCF, crowning debut full-length Hope Downs a Top 10 Album of the Year in 2018 as well as follow up Sideways to New Italy in 2020. In 2022, the band return to the Rough Trade lists yet again with third album Endless Rooms included as one of our Albums Of The Year So Far. Contemporary indie rock heroes? You bet. Oh, and they're unmissable live.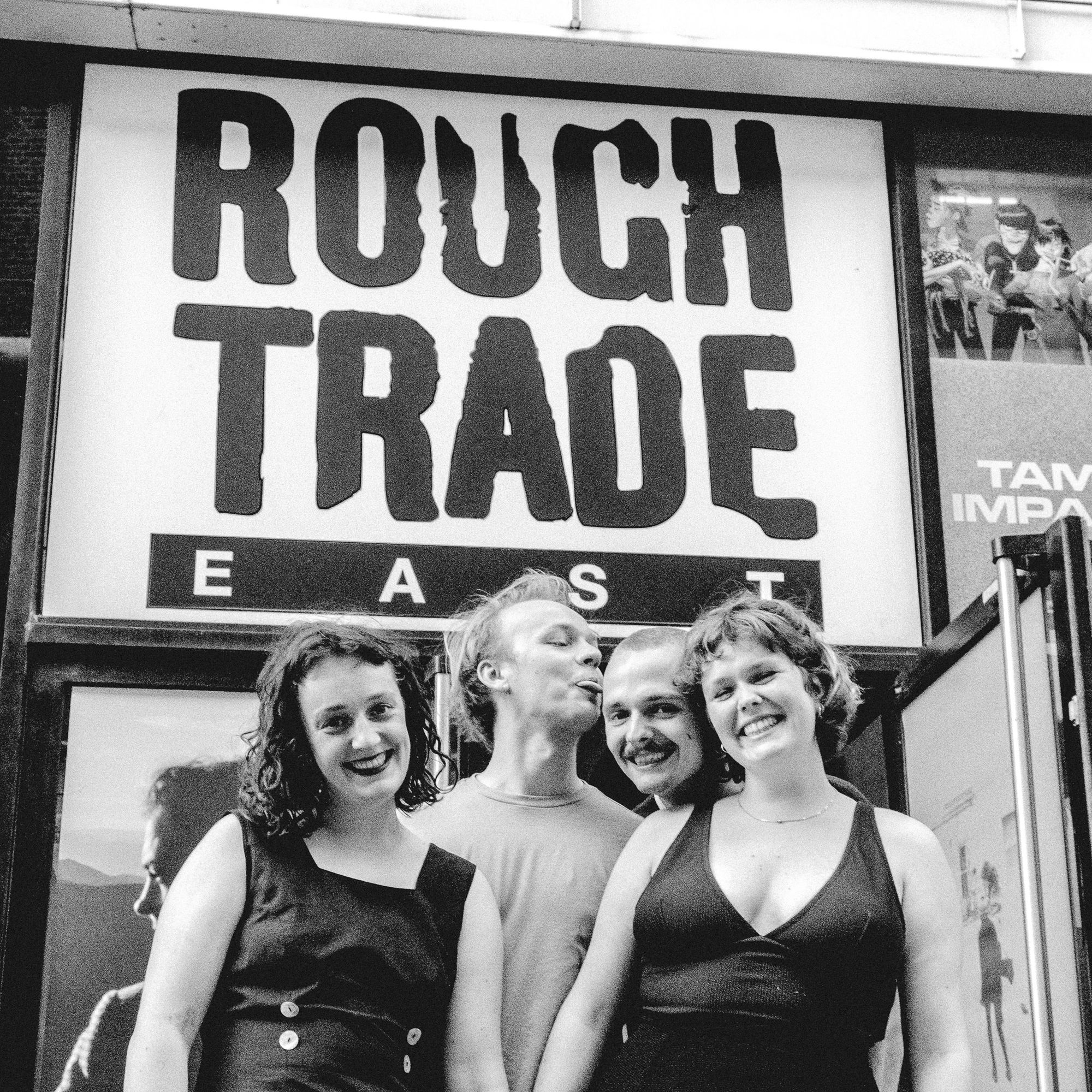 The glorious Dutch quartet Pip Blom, fronted by Pip herself, alongside band members including brother Tender have been producing some of the sweetest indie bangers around since they broke onto the scene in 2016, releasing debut album Boat in 2019. Pip and Tender's dad Erwin was in John Peel favourites Eton Crop back in the day and on their 2022 Rough Trade in-store tour celebrating sophomore Welcome Break, their mum took the helm at their merch stall. Excellent family credentials all round.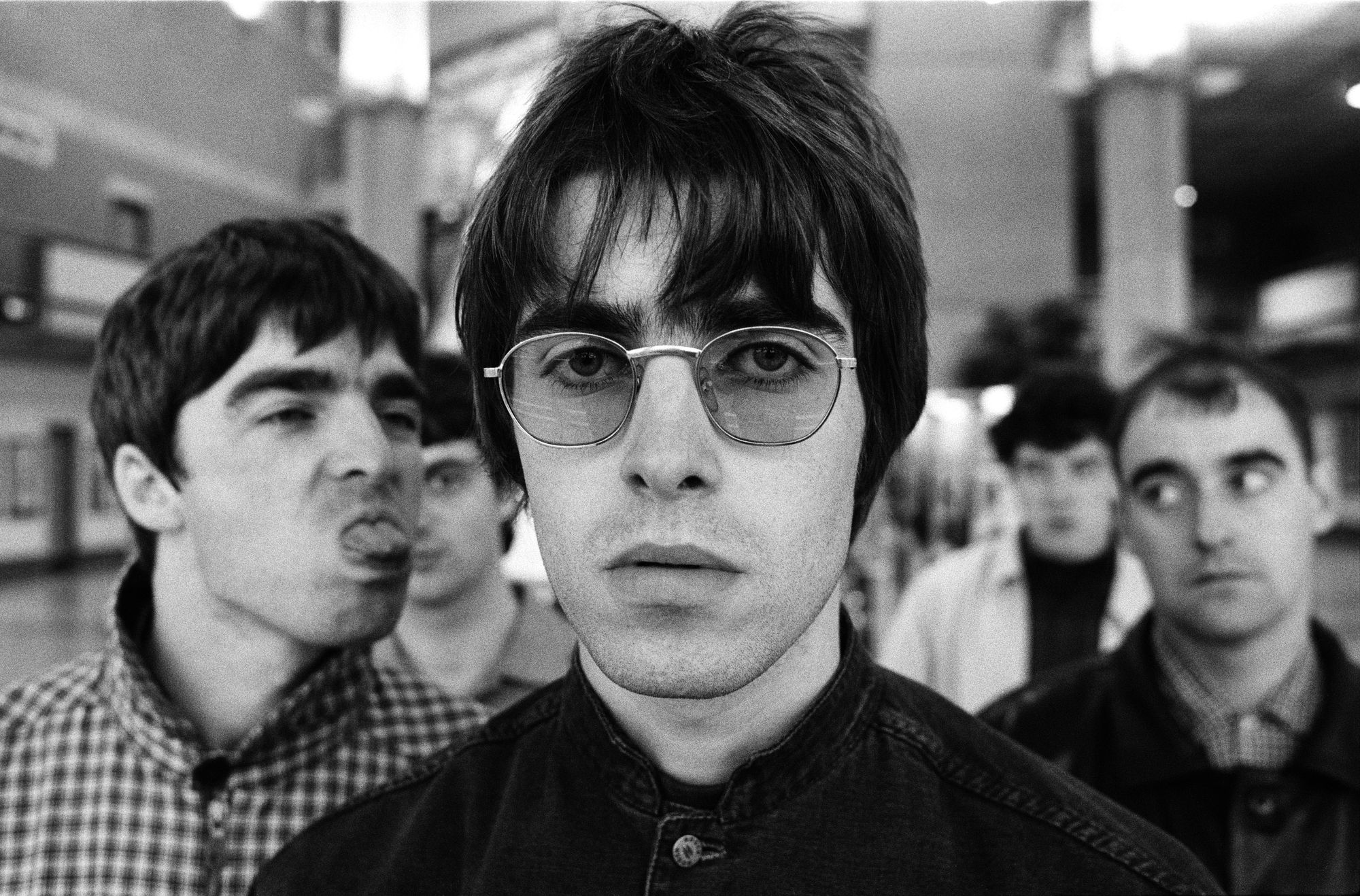 If you are unaware this band was fronted by two of British music's most notorious siblings, then let us educate you. Oasis, aka Liam and Noel Gallagher, released debut album and Rough Trade Essential Definitely Maybe in 1994, swiftly followed by sophomore and one of the biggest selling albums of all time (What's the Story) Morning Glory? in 1995. Five further albums followed between 1997 and 2008, before Noel's departure led to the group disbanding in 2009. One of the founding members of the Britpop era, the love/hate relationship between Liam and Noel dominated press headlines as much as their recording successes. For their fans, a reunion is perhaps a pipe dream, but regardless, the band have a solid steak in popular music's pre-internet era and a legacy and cultural footprint that isn't going anywhere fast.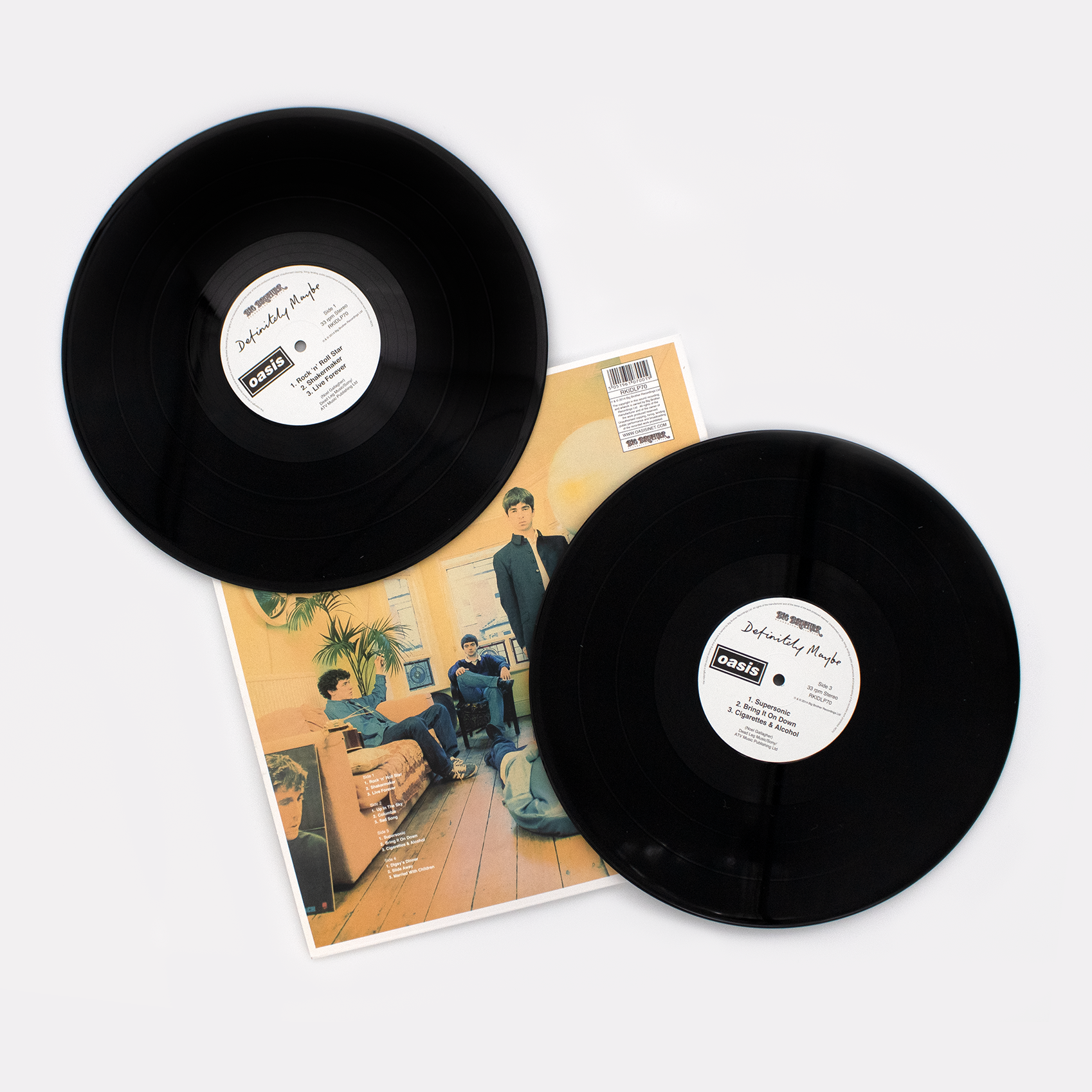 "Instead of a big wedding registry of things for people to get us, we were just like, 'Can you just give us money?'. We took all of that money and made the record with it."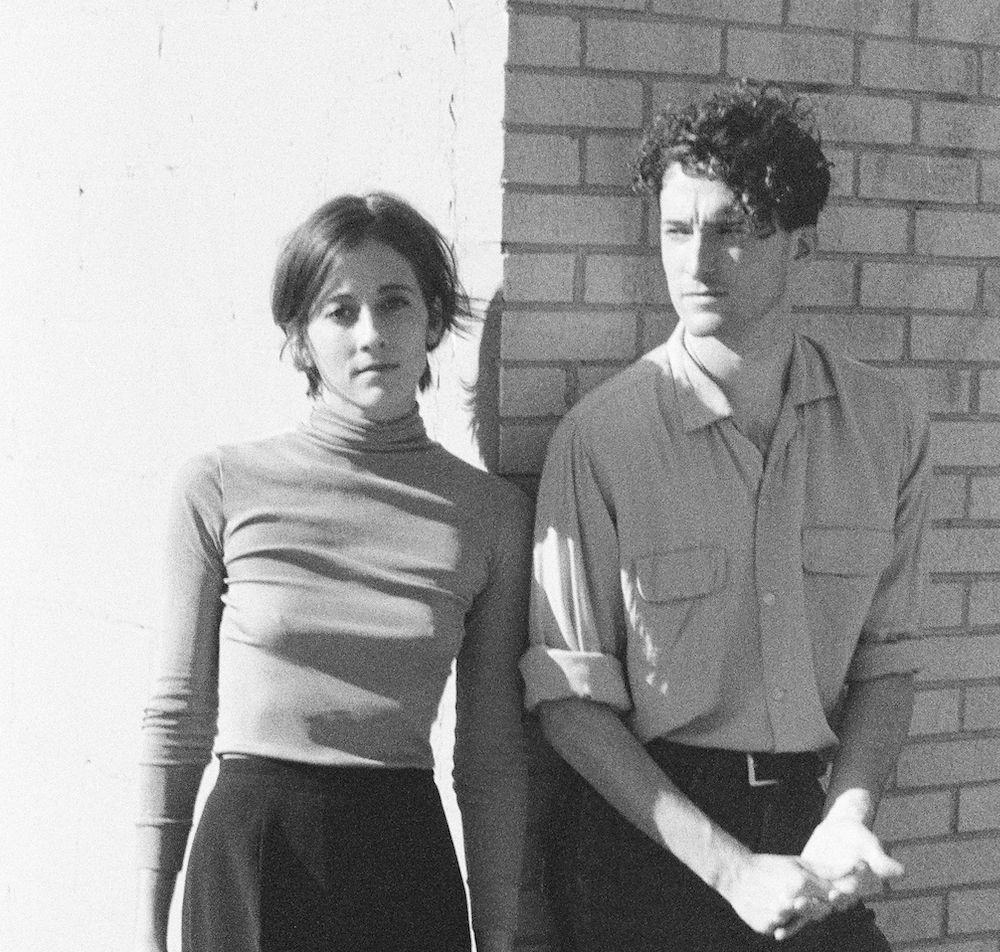 Born out of the remnants of Ian Devaney's first band Static Jack, Nation Of Language have evolved their romantic synth-pop sound playing as a polished trio of Ian (lead vocalist), Aiden Noell (synth and vocals) Michael Sue-Poi (bass) and more recently Alex Mackay as bassist. The band's formation came with a much stronger unification than just musical partners as romance blossomed for Aiden and Ian, after originally meeting whilst Ian was on tour supporting The Wombats back in 2010. The couple credited their marriage ahead of excellent debut Introduction, Presence as central to the band's breakthrough, telling NME back in 2020: "Instead of a big wedding registry of things for people to get us, we were just like, 'Can you just give us money?'. We took all of that money and made the record with it." A year on from that album, the band gifted us with their beautiful sophomore A Way Forward, a Rough Trade Album Of The Year 2021. Poetically existential lyrical themes providing a dose of nostalgic melancholy you never knew you needed, we've been addicted to this album and everything the band touches ever since.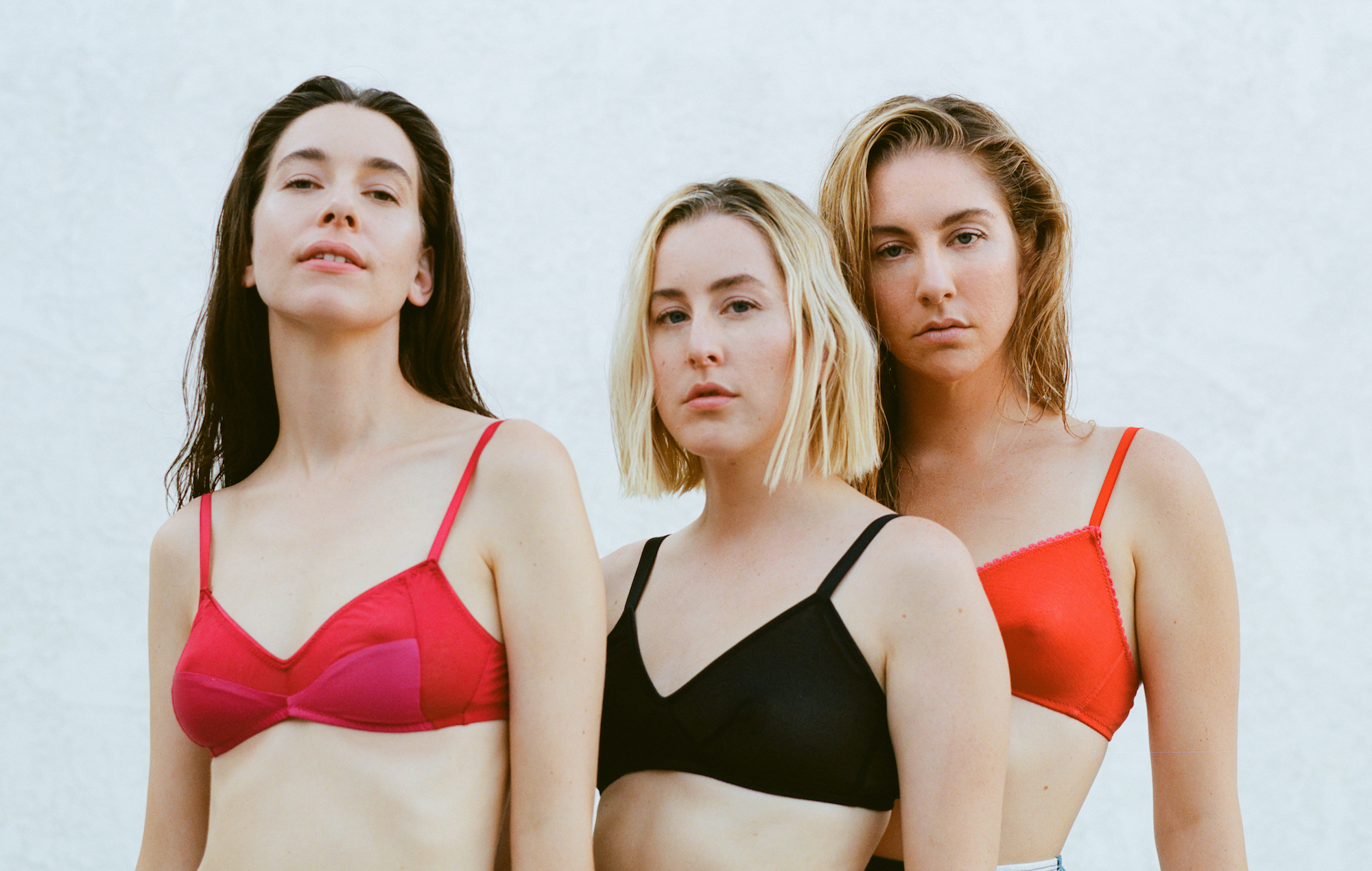 Danielle, Alana and Este Haim grew up making music with their parents and playing in their own bands before branching off and cultivating a signature Californian pop-rock folk sound all of their own. From debut Days Are Gone (a serious critical success and UK number one) to the much-loved Women In Music Pt.III, their music has seen the sisters retain their strong soft-focus indie-pop fanbase. The trio have established themselves as a killer live act, both on stage (hello x3 Glastonbury appearances) and on screen (hello PTA's Licorice Pizza). All in all, a mighty success story for family musicianship if there ever was one and my god do we wanna be in their gang.
The Allman Brothers Band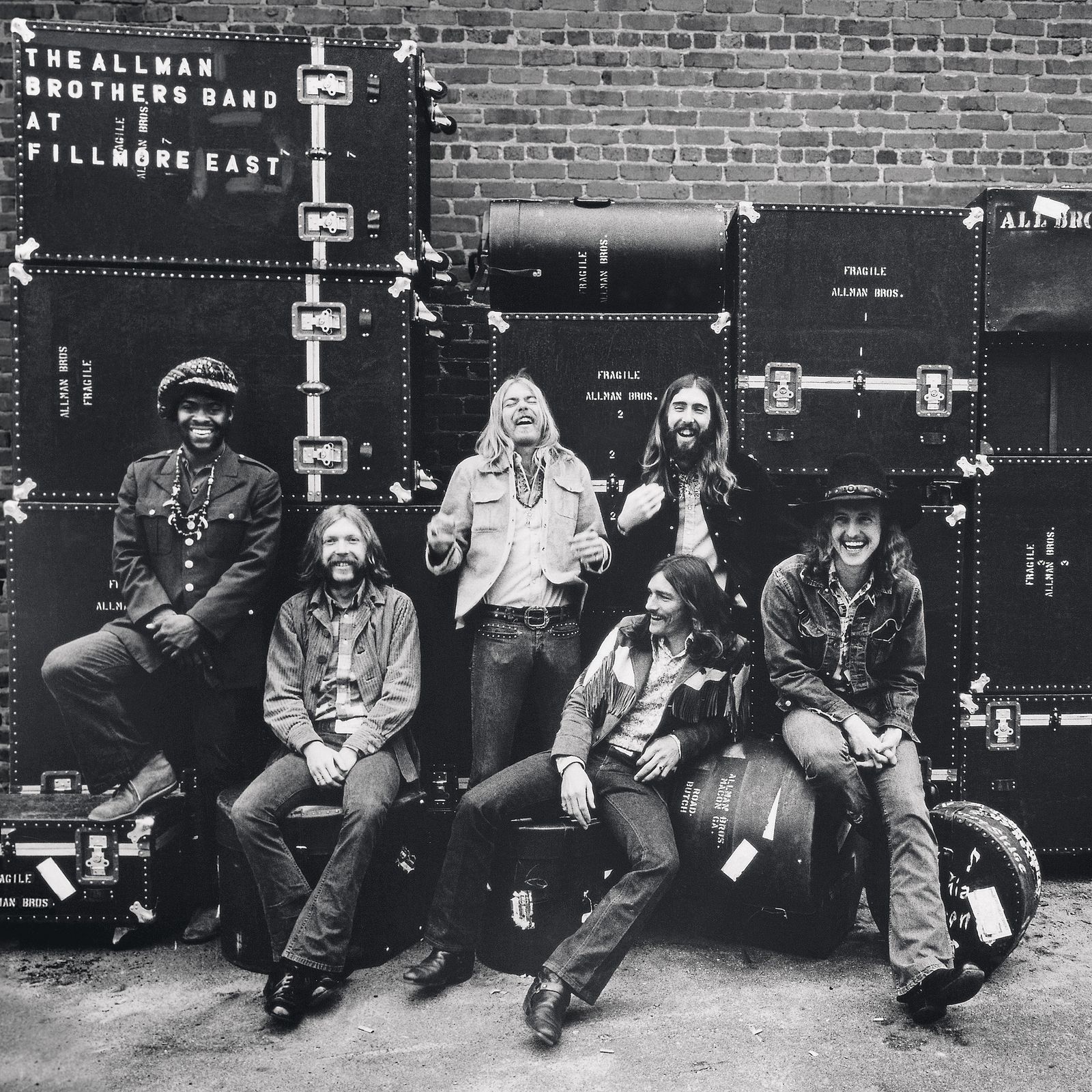 What is says on the tin. Brothers Duane and Gregg Allman founded The Allman Brothers Band in Florida in 1969. Following just two studio albums, the band's 1971 live album At Fillmore East is widely considered one of the best live records ever made, a showcase for improvisational rock that remains unmatched to this day. Just three months after its release in October of '71, Duane was tragically killed and although further albums and tours garnered commercial and critical success, the heights of Fillmore were never overtaken. Famously the album cover pictures the band in an alley waiting with their gear to go onstage. Notably however, the back cover features the crew, a nod from Duane Allman to the significance of their contribution to the project and their place as part of the group's extended family.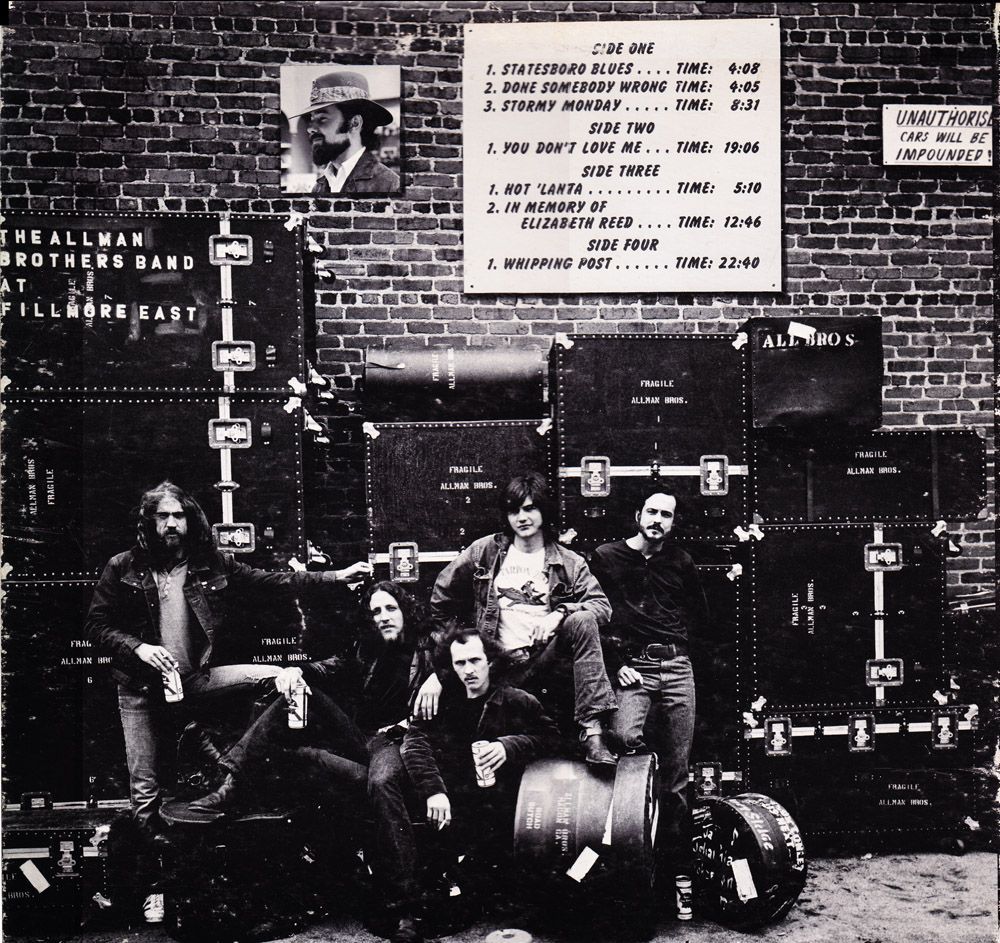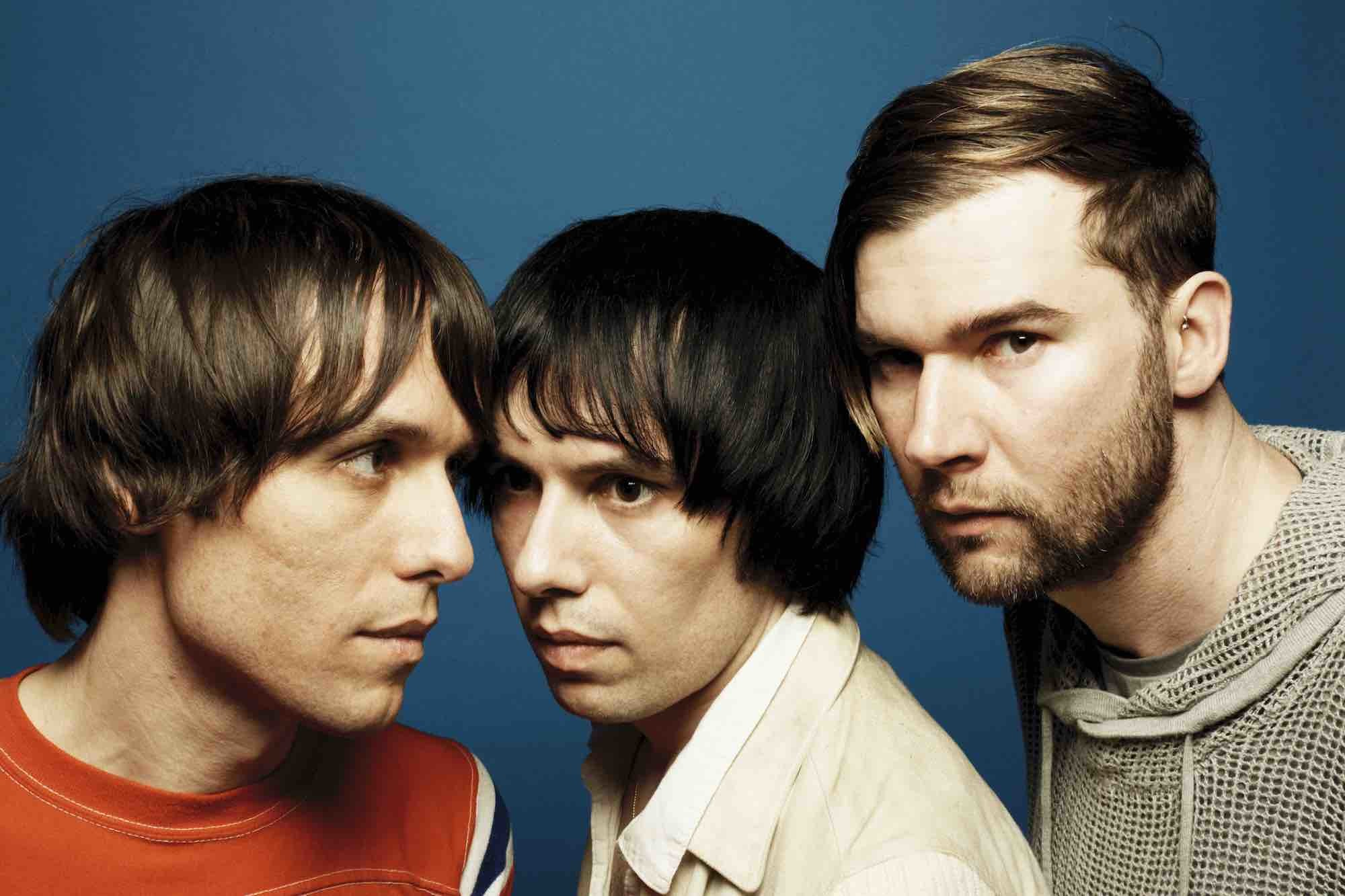 Described by Q Magazine in 2008 as the 'the biggest cult band in the UK', The Cribs have thrived from their family ties and friendship links, originally consisting of twins Gary and Ryan Jarman, their younger brother Ross Jarman, and later joined by ex-The Smiths guitarist Johnny Marr (an official member of the group from 2008 until 2011). Wiry guitars, boisterous chanting and singalong choruses, the boys from Wakefield proved themselves as a standout indie act of the noughties and continue to show their metal, with a trilogy of reissues on coloured vinyl The Cribs, The New Fellas, Men's Needs, Women's Needs.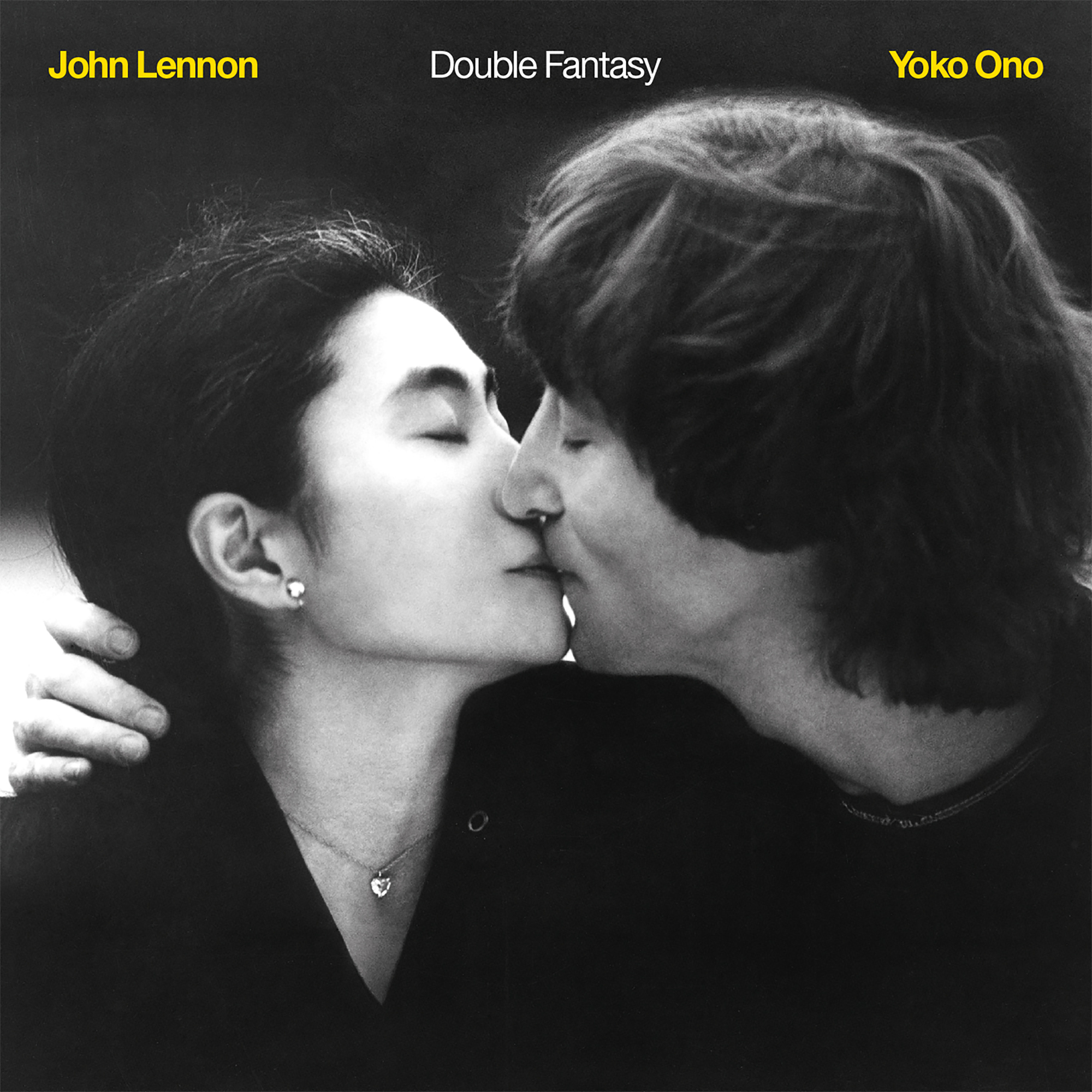 Like fellow Beatles bandmate Paul McCartney, John Lennon went on the pursue a musical partnership within his romantic partner, marrying Japanese musician and peace activist Yoko Ono in 1969. It was an infamous love story, which started as a secret affair for the pair, both already married when they met. John and Yoko bonded over their love for experimental sounds and the avant-garde. After a turbulent time of divorce, drug arrests and intense obsession, the pair married just a week after Paul and Linda. They went on to push through many ups and downs and time apart until Lennon's tragic murder in 1980. The couple released five albums together, Double Fantasy being their last before John's death. An album which still intrigues over 40 years on, Double Fantasy was Lennon's most revealing artistic statement, with both artists laying the cards of their complicated relationship on the table.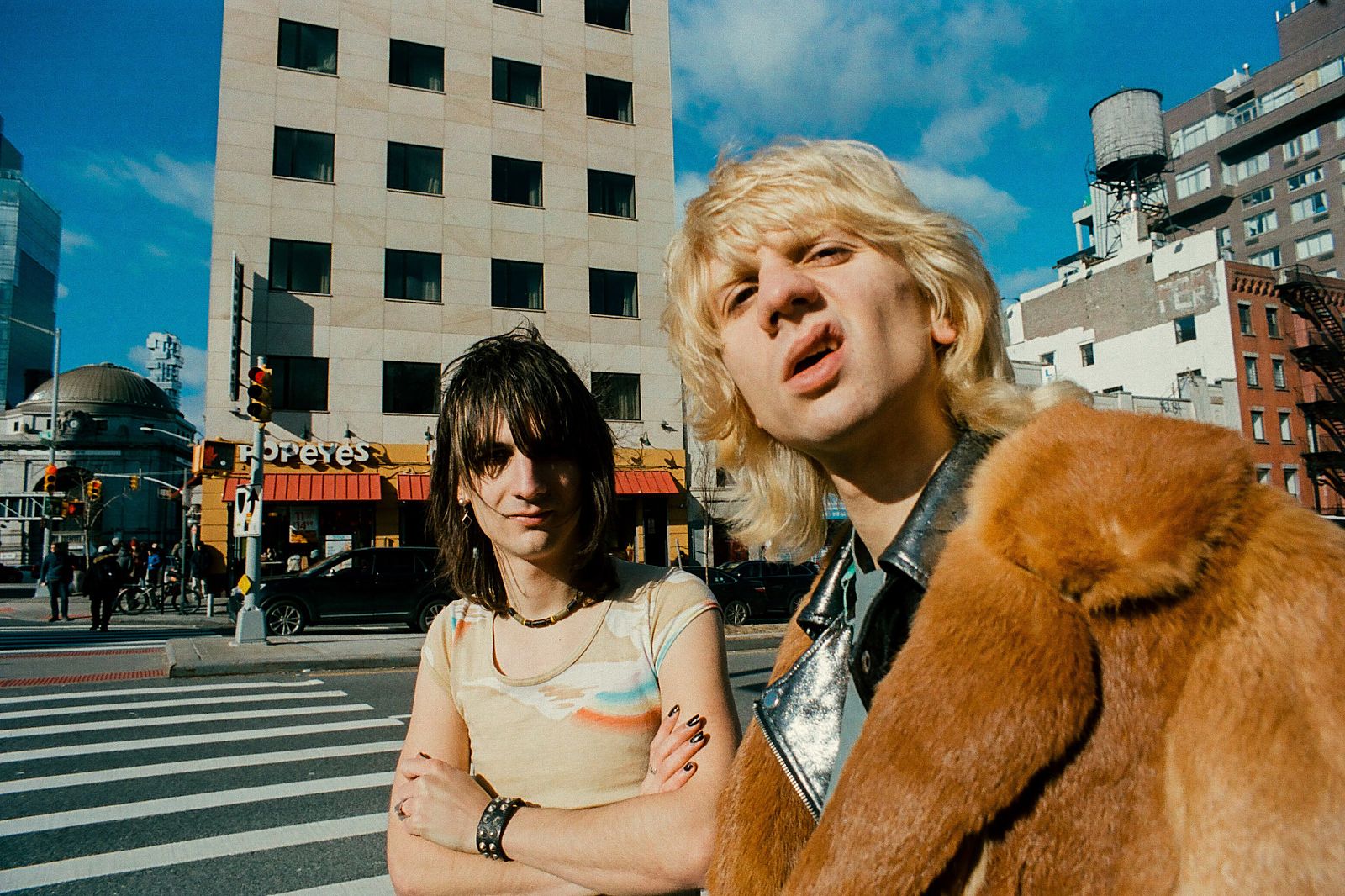 Brothers Brian and Michael D'Addario front theatrical duo The Lemon Twigs, hailing from New York's Long Island and built upon a rich musical upbringing of stage, screen and a myriad of instruments. Signed to 4AD in 2015, the duo released debut album Do Hollywood in 2016, but it was 2018's Go To School that really showed off the sibling's ambitious nature, a concept album about a chimpanzee who is adopted by aspiring musicians and raised as a human. Recorded in their parents basement, tracked by their father and with their mum providing the voice for the chimp's mother, it's a bonafide family affair.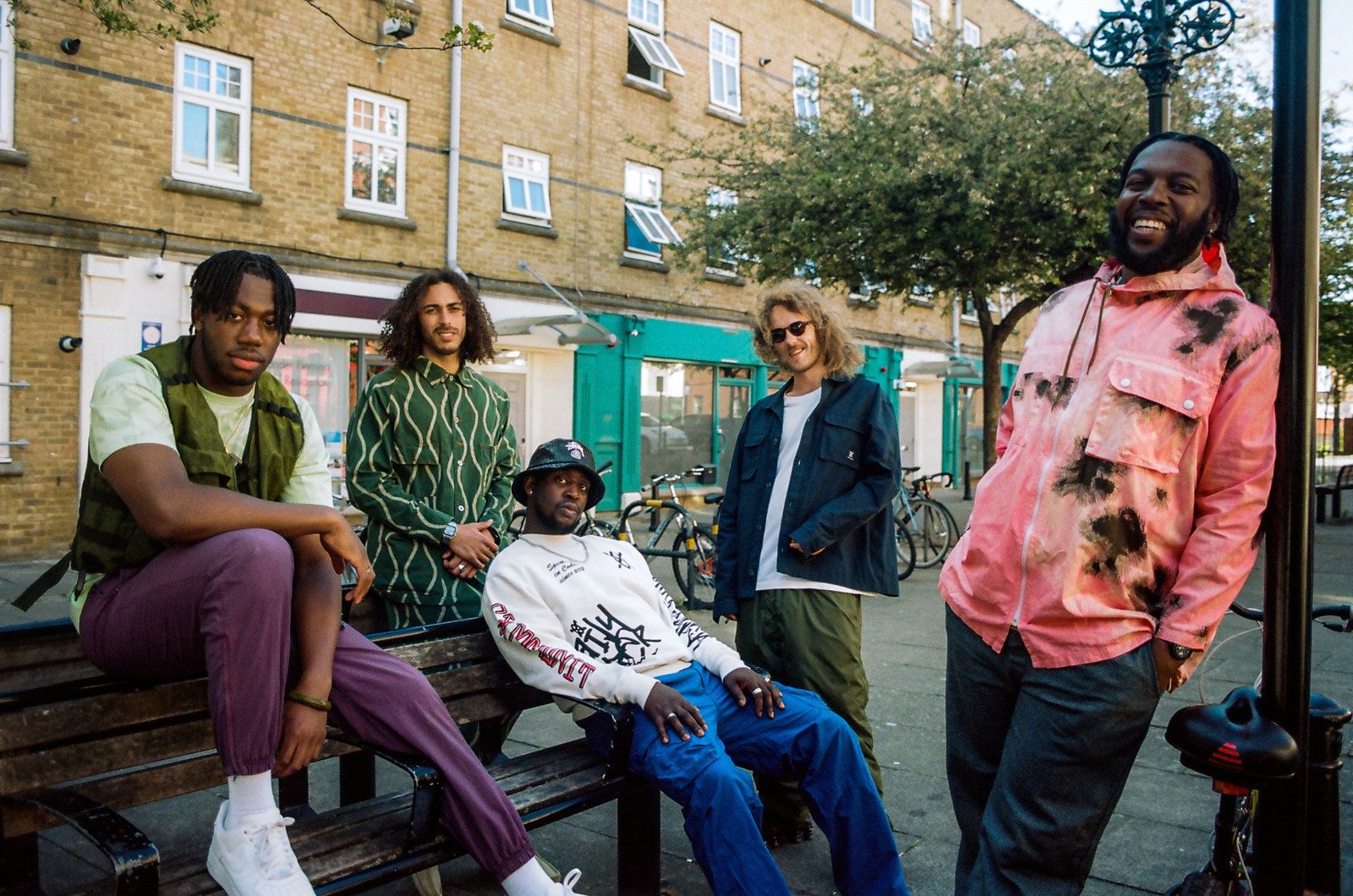 London soul jazz ensemble Ezra Collective approach their music like a family, working with many great collaborators such as Loyle Carner and Jorja Smith on a friendship basis. Beyond this family approach, the band are actually related by blood with brothers Femi (drums) and TJ Koleoso (bass) joining Joe Armon-Jones (keys), Dylan Jones (trumpet) and James Mollison (saxophone) to form a highly polished collective. The London five-piece put their incredible musicianship on show with debut album You Can't Steal My Joy, which saw them draw on afrobeat, hip-hop, grime and more to break out beyond the burgeoning UK jazz scene. Signing to Partisan Records in 2022, we can't wait to see what comes next.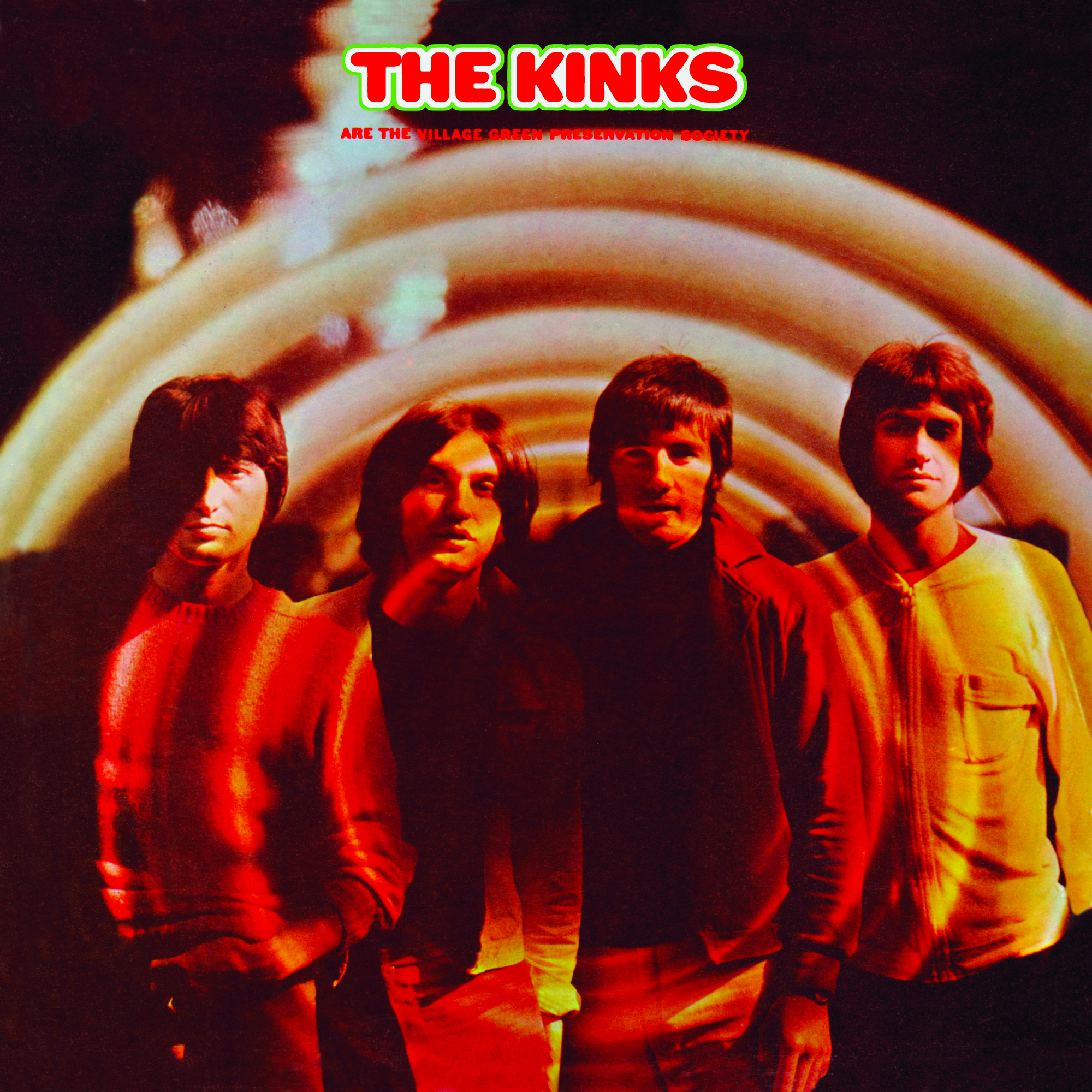 One of the most influential rock bands of the 1960s, The Kinks formed in north London, in 1963 by brothers Ray and Dave Davies, the youngest siblings in a family of eight siblings (of which the rest were all sisters). The original lineup changed over the years going from a four-piece to five and famously featuring Sir Rod Steward in the early days. Despite Ray and Dave feuding since childhood, (until reconciliation in recent years) the brothers managed to remain consistent members of the band, perfecting the classic Merseybeat of the 1960s and releasing cult anthems such as Waterloo Sunset. The band's considered masterwork The Kinks Are The Village Green Preservation Society is now seen as one of the best British albums ever recorded. An album of timeless, perfectly crafted songs about growing up, growing old, and the decline of national culture, laying the foundation for generations of British guitar pop.
Catch Dave Davies' brand new autobiography Living On A Thin Line, a powerful tell-all about his rock and roll past, time in rehab and the brotherly relationship at the heart of The Kinks.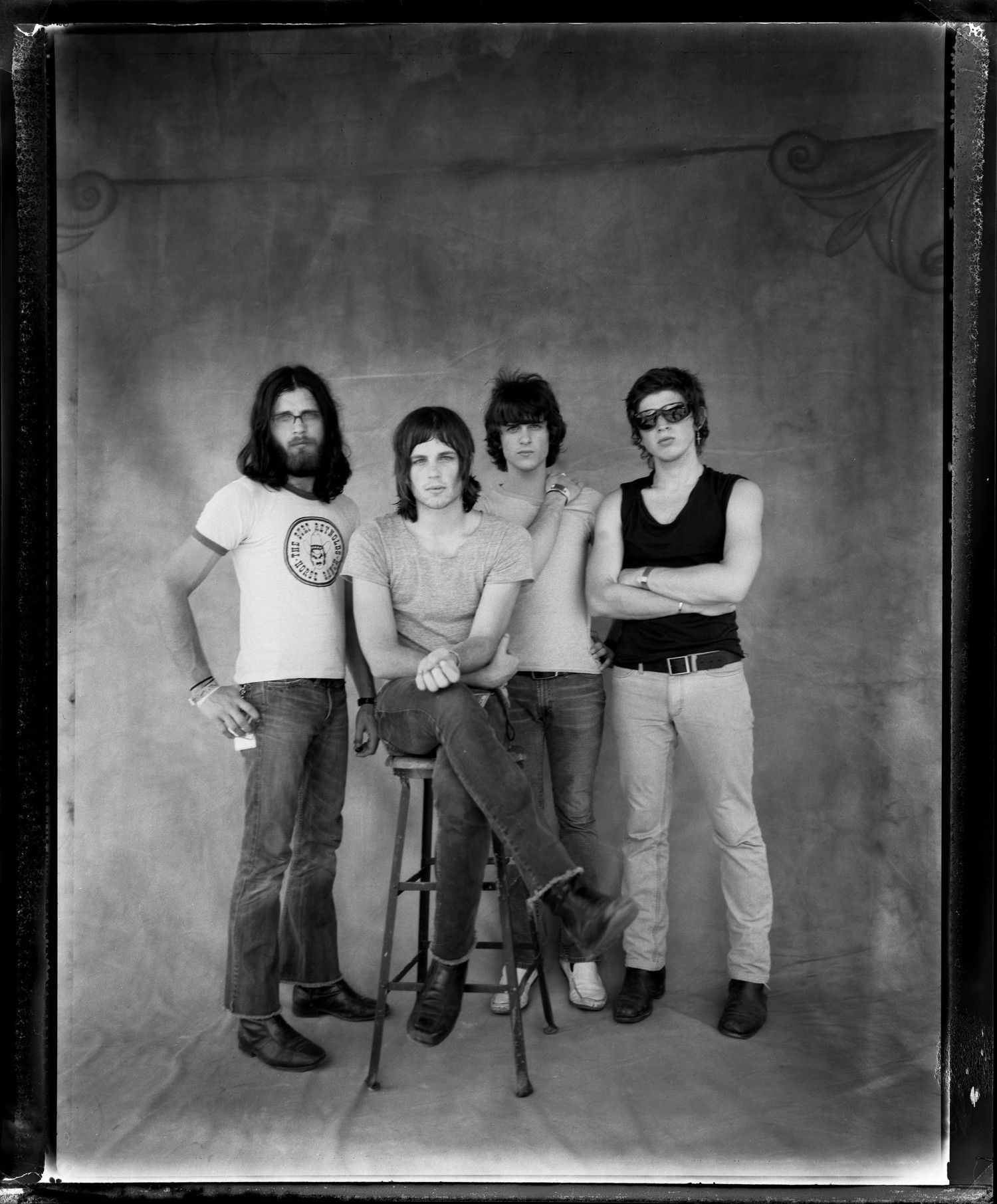 Brothers Caleb, Nathan and Jared Followill and their cousin Matthew Followill were signed in 2002, following the formation of Kings of Leon in Nashville in 1999. Taking their name from their grandfather Leon, the quartet released an EP Holy Roller Novocaine in February 2003, followed by debut album Youth and Young Manhood later that same year featuring now long-loved singles Red Morning Light, Molly's Chambers, Wasted Time and California Waiting. Kings of Leon can credit much of their early success to the UK, where they became a sensation early on, garnering a keen fan base that saw them play near-top billing at Reading and Leeds festivals in 2005 and headlining Glastonbury in 2008.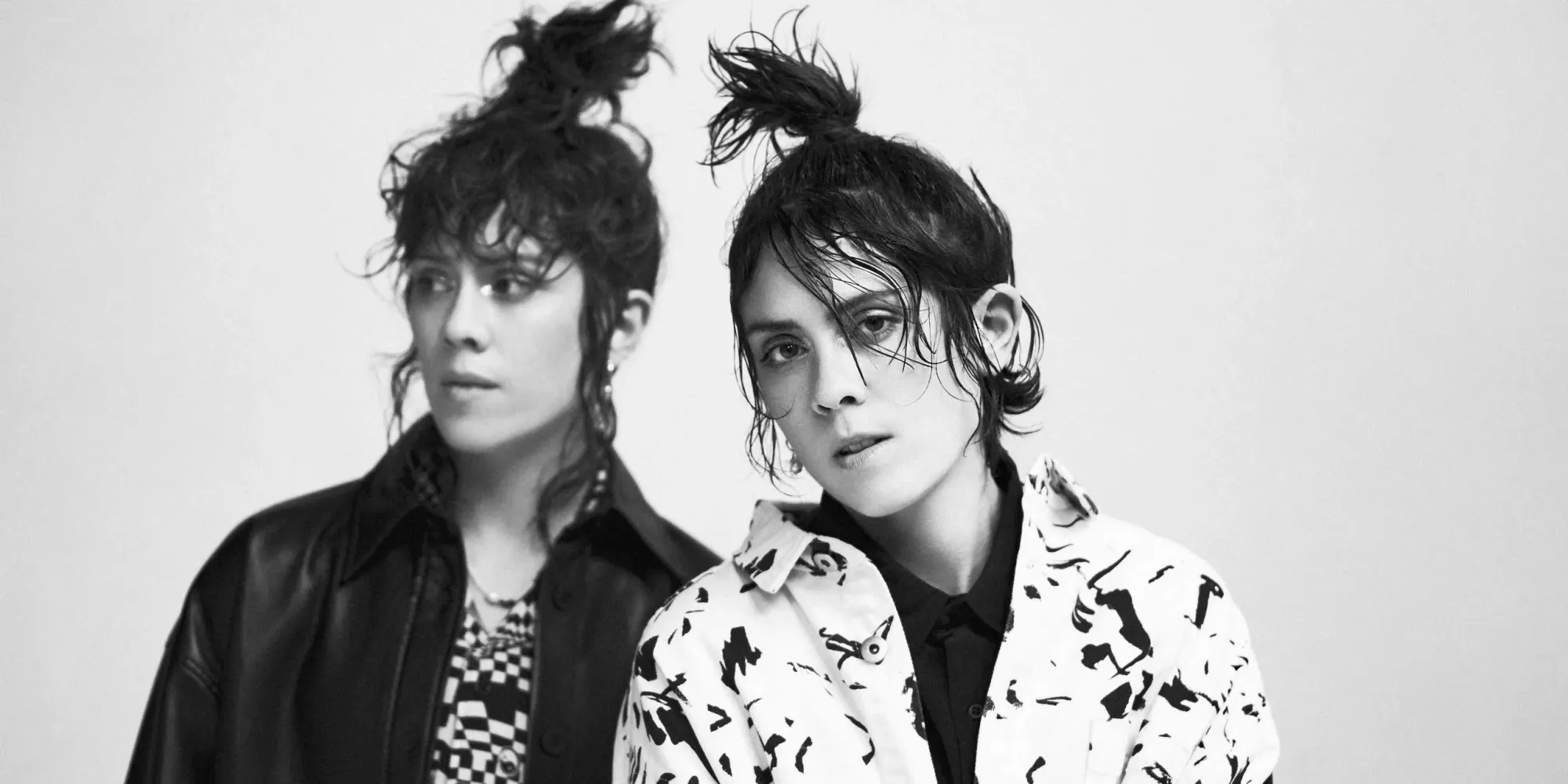 The Canadian indie-pop duo of identical twins Tegan and Sara have been making music together since their high school days. With nine studio albums spanning indie folk to scuzzy power pop, the duo have seen enduring success, from their beginnings making music in the 90s at age 15 to their forthcoming album at age 42. With the Grammy-nominated pair writing music which spoke to adolescents struggling with their sexuality as they had, their musical journey maps a real coming of age story with the pair becoming icons for the LGBTQ community, since going on to front a charity which campaigns and fundraises for LGBTQ women and girls. The band release their tenth studio album Crybaby in 2022. Get ready.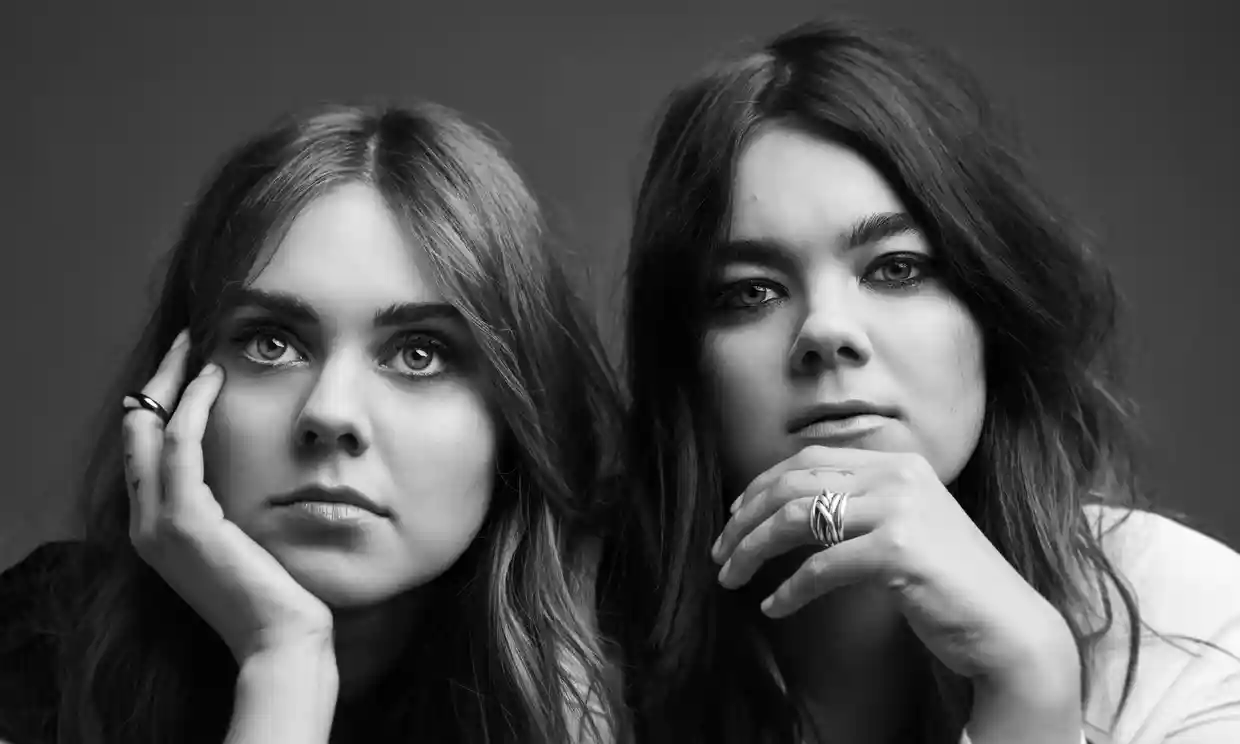 Scandinavian sisters Johanna and Klara Söderberg of First Aid Kit live up to their name as a polished duo making perfectly blended melancholic harmonies which soothe and salve. Singing together from childhood, releasing a debut album at the ages of 15 and 17, the pair have blossomed as vivid storytellers honing a warm country sound we have grown to deeply love.
'It's a family affair / (It's a family affair)'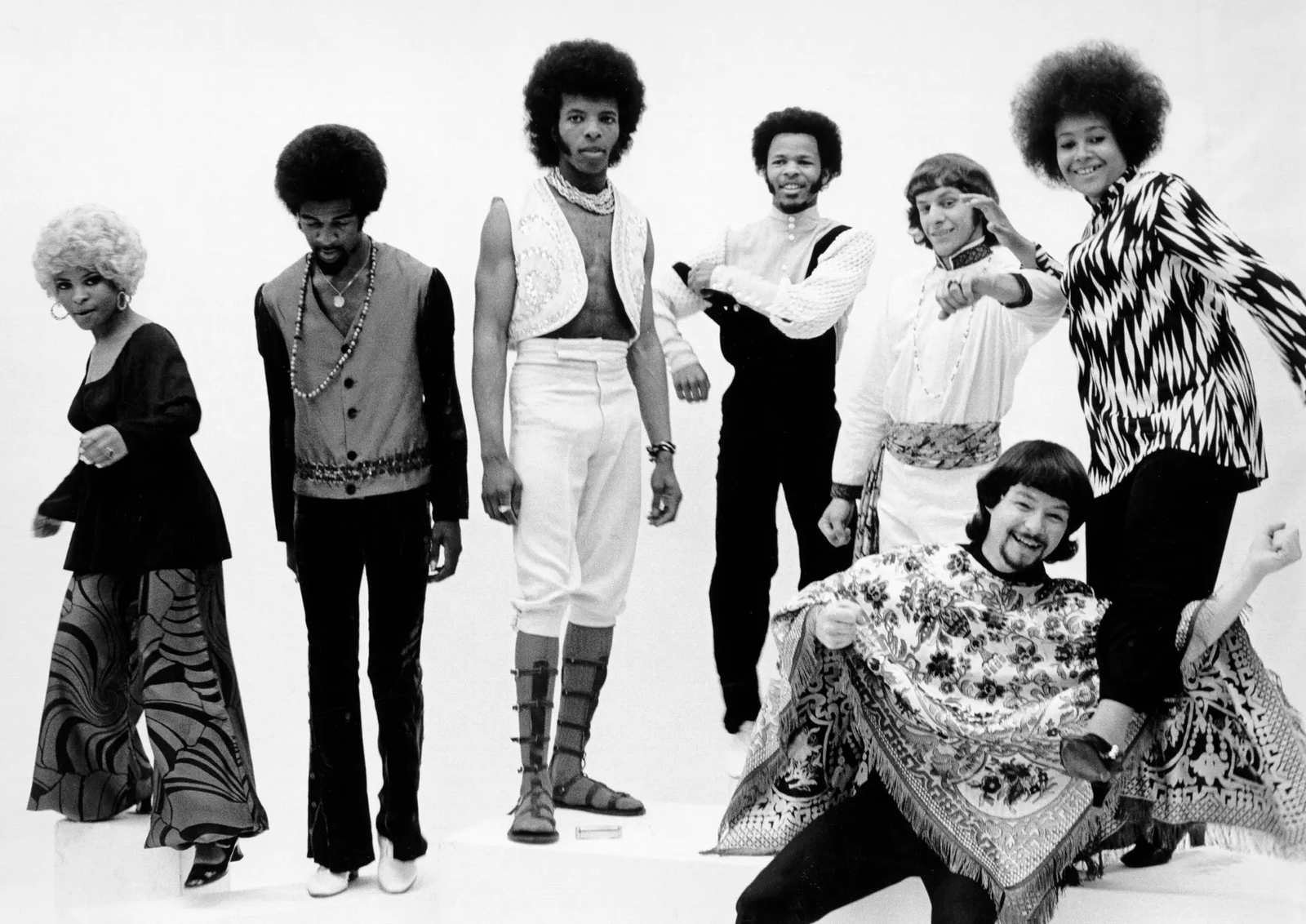 A wild, brilliant fusion of soul, rock, R&B, Sly and The Family Stone really was a full-on family affair! Founded in 1967 by musician/radio DJ Sylvester Stewart, who had been performing since his childhood churchgoing days, the group comprised of four Stone relatives and a few non-blood-related members along the way. The band released some of their most enduring and influential music on their fifth studio album: There's A Riot Goin' On. The album was revolutionary, taking a look at the harsh reality of America in the 1970s and providing a voice for the downtrodden and the hopeless. Thick bass, weeping electric organs and a complex mix of drum machines and live drumming, the record was erratic yet enthralling. Despite the album marking their musical zenith, it also marked its downfall, as Sly's addiction problems took hold and he battled a dependence on cocaine and PCP. Yet the funk legacy lives on, with Sly's nine studio albums (as well as solo projects) having been sampled over 800 times by artists such as ATCQ, Dr Dre, J Dilla, The Roots and more.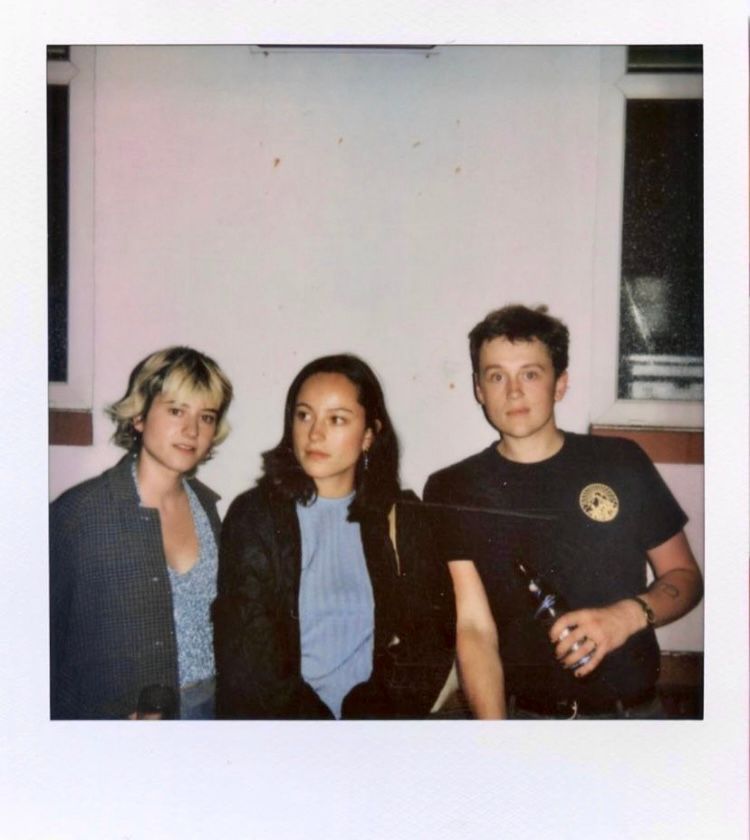 Indie rockers The Orielles are a trio from Halifax, UK, featuring sisters Sidonie Hand-Halford and Esmé Dee Hand-Halford, alongside their friend Henry Carlyle Wade. Debut album Silver Dollar Moment quickly became popular at Rough Trade upon its release in 2018, charting at a very respectable 16 in our Albums of the Year list. They even wrote and starred in their own film, releasing the soundtrack as a stand alone album in 2021. A truly perfect Heavenly Recordings band that nestled delightfully into their joyous label family and whom have much still to share.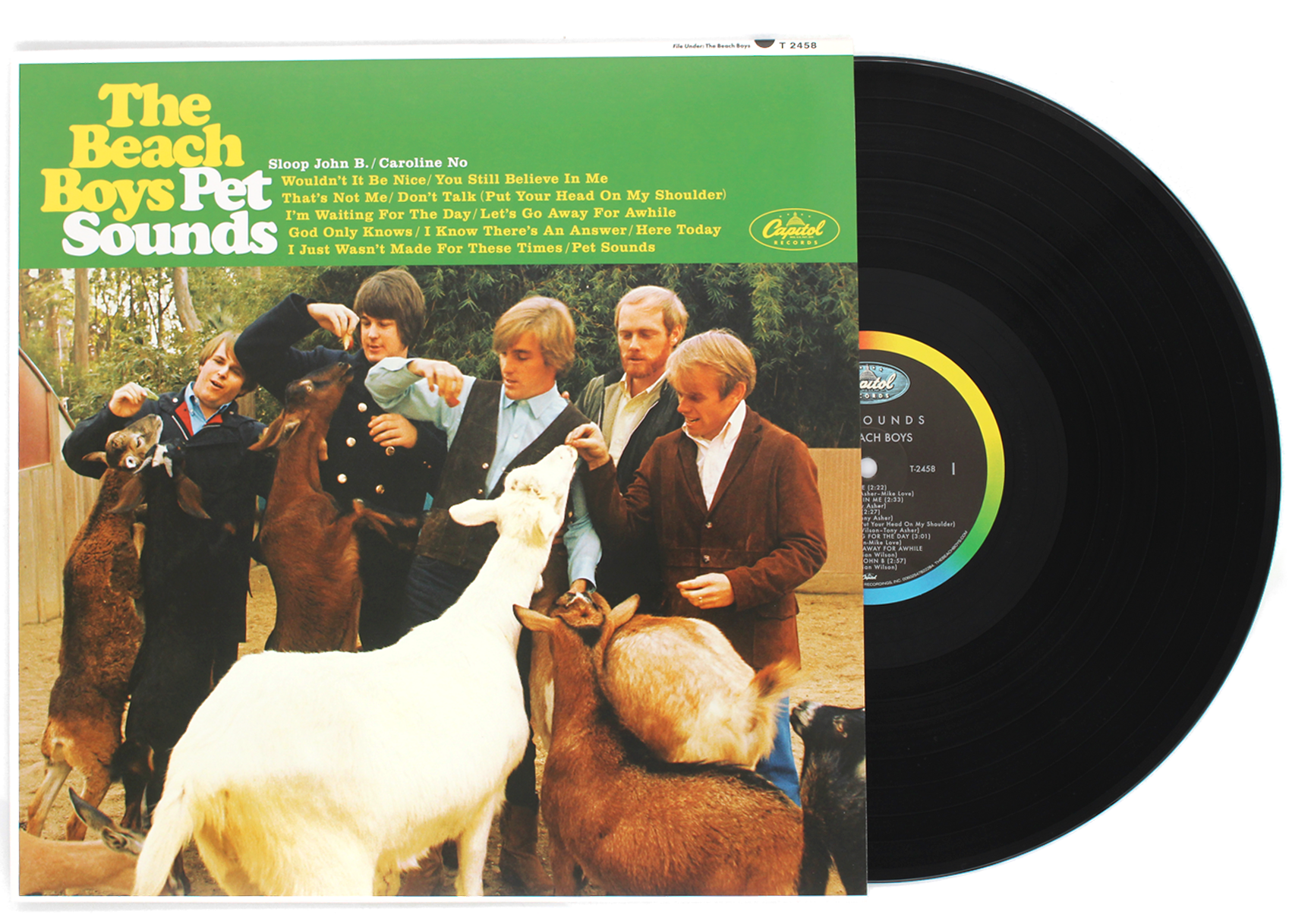 The California band were known as often for their conflict as their songs, with mental health worries and tour drama driving a wedge between its members. Ultimately though The Beach Boys lived up to their name, creating songs which highlighted the idyll of life in California. The group's founding members were brothers Brian and Carl Wilson, who were joined by their cousin Mike Love and Brian's classmate Al Jardine. The Beach Boys renowned album Pet Sounds is widely regarded as one of the best albums to come out of the 1960s, with its stunning melodies, upper register male vocals and Hawaiian strings. A Rough Trade Essential!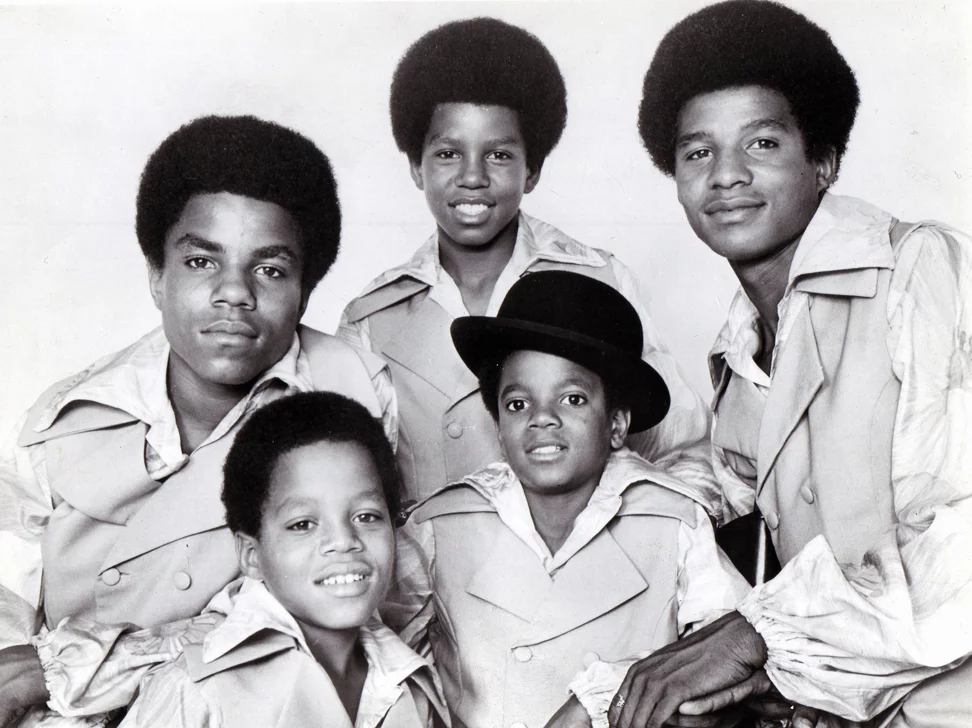 One of the most famous family bands of all time, The Jackson 5 was a full sibling lineup, with Jackie, Tito, Marlon, Jermaine and of course Michael. The Jacksons took over the entertainment industry in the 60s producing some of pop and R&B's most memorable hits: ABC, I'll Be There and I Want You Back.  Their family success didn't stop there with the Jackson sisters Janet Jackson, and La Toya Jackson forging successful solo careers in their own right. We can thank the Jackson 5 for the start of MJ's career, their bubblegum soul sound launching him on the path to become to the King of Pop.
---
And not forgetting...
Did we miss your favourite? Share and tag us on Twitter @roughtrade.