This year hasn't been easy for the music community, or any community for that matter. However, it has certainly underlined the importance of music and the role it has to play to unite us, heal us and make the hard times more bearable.
Our annual list of favourite new albums is a reflection of the last 12 months within the Rough Trade community. Informed by what our customers have talked to us about, what's been in most demand across our shops, and what we've all been turning to in response to a very testing year.
Discover our Top 10 Albums below, celebrated by numerous special exclusive editions and releases. You can also browse our Top 100 Albums and listen to the Rough Trade Edit Podcast Albums of the Year 2020 Special.
It goes without saying, every single record in our list is outstanding and it is a privilege to share and shine a light on such exciting music.
To all the artists, labels, our friends and our customers, thank you for your support in 2020.
Rough Trade
Forever Living Originals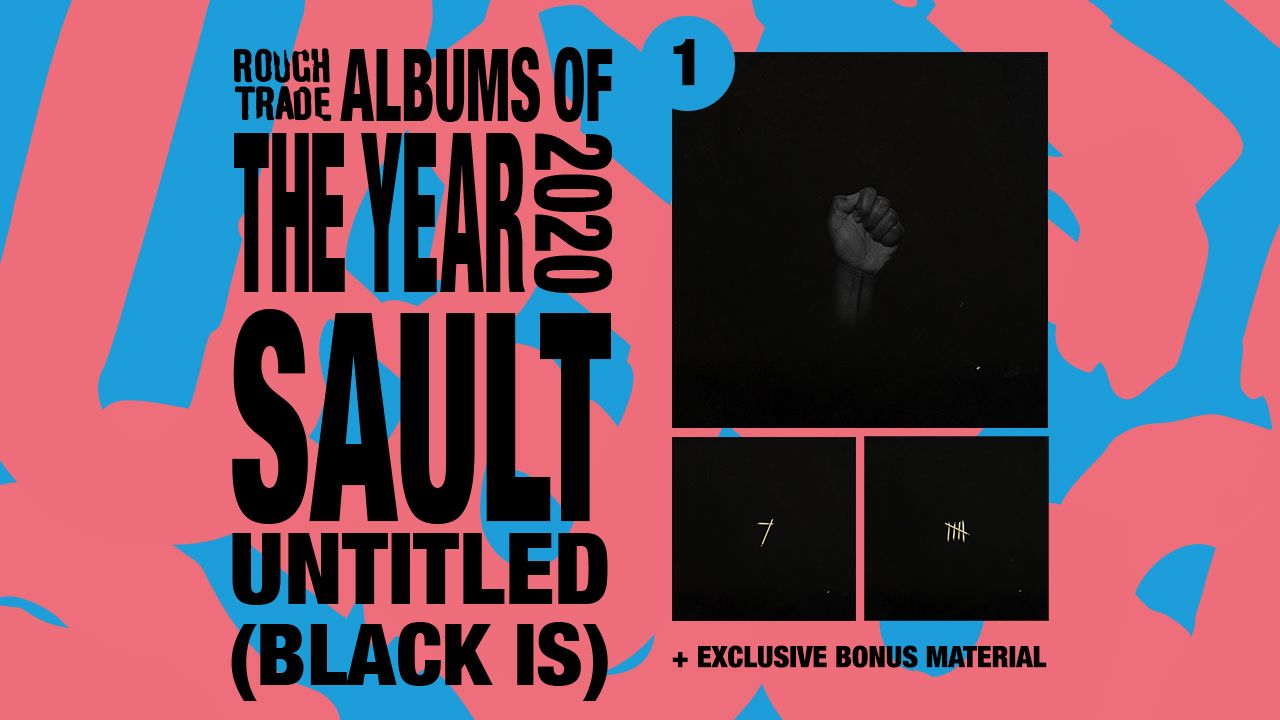 "We present our first 'UNTITLED' album to mark a moment in time where we as Black People, and of Black Origin are fighting for our lives… Change is happening… We are focused."
SAULT
Amidst the pandemic that ravaged the globe in 2020, a centuries-old injustice fought to the fore and demanded to be seen and to be heard. The death of George Floyd ignited worldwide outcry, weary were people from the countless cases of systemic racial discrimination, abuse and oppression. Enough is enough.
Enter SAULT, the mystery music making UK collective with an album that delivers equal parts grace and charge, manoeuvring through disparate sub-genres to create a magnificent medley of exaltation. Rarely has there been an artistic statement this stirring, this staggering, this powerful.
It's a hard life, fighting to be seen
It's a hard life, we were born to lead
Oh, be on your way
Things are gonna change
If history is just, the battle cry bong of 2020's alarm clock will reverberate for decades to come. It's time to 'WAKE UP', the revolution has come and Black Is it's soundtrack.

Emily

Buy now on Rough Trade Exclusive blue vinyl
Bonus Exclusive: 5 and 7 on Rough Trade Exclusive blue vinyl
Dead Oceans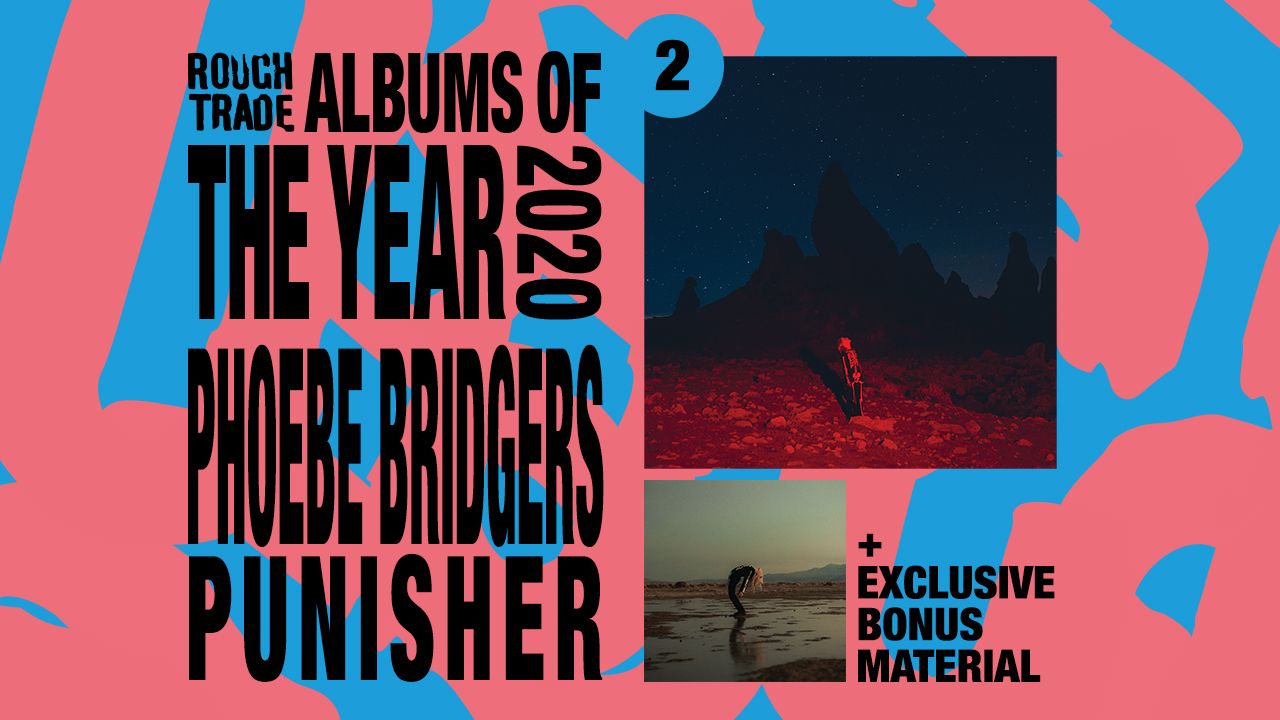 Punisher hears Phoebe Bridgers sculpting a night terror into a daydream. Hers is a musicality of the disguise and the costumes are multiple. Like the insect that wears its skeleton outwards - she adorns a polished carapace that hides a candid nature. She plays dead like a rolled up spider, then unfurls in a scream. On this album, Bridgers talks to the deceased, arranging a bouquet of lyrical details to lay on the tomb of a singer whose life was taken long ago. Here, orchestral strings stitch up an oozing wound that gushes with memories. There, she brandishes a fist full of glow sticks to fight the dread that lurks in the dark.
Buy now on Rough Trade Exclusive galaxy vinyl
Bonus Exclusive: Copycat Killer 12"
Dirty Hit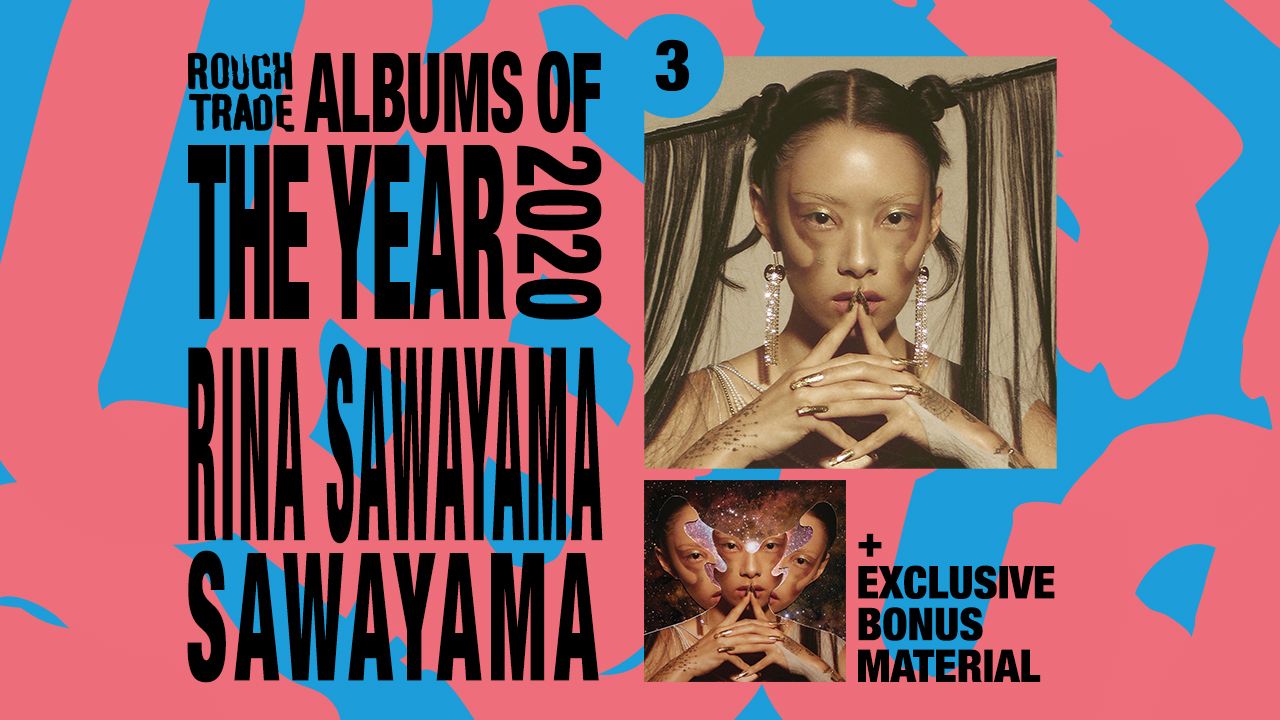 Sawayama is an album that morphs musical elements into a giant megazord of monster pop, built to defeat the drab mundanity destroying our lives. It's sassy R&B, beach-ready house, crass nu-metal and ultra-pure-neon-pop-power, all stuck together with PVA glue and glitter. But Sawayama is not only a love letter to the pop music Rina (and I) grew up hearing on promo CDs that came with Smash Hits Magazine, it is an anxious exploration into her own multi-cultural identity, and the technicoloured and composite nature of our own personalities. Beneath the atomic power is fragility, and most importantly humanity.
Paddy
Buy now on Rough Trade Exclusive green/clear vinyl
Bonus Exclusive: Sawayama Remixed 12" on green/clear vinyl
Chrysalis Records & Partisan Records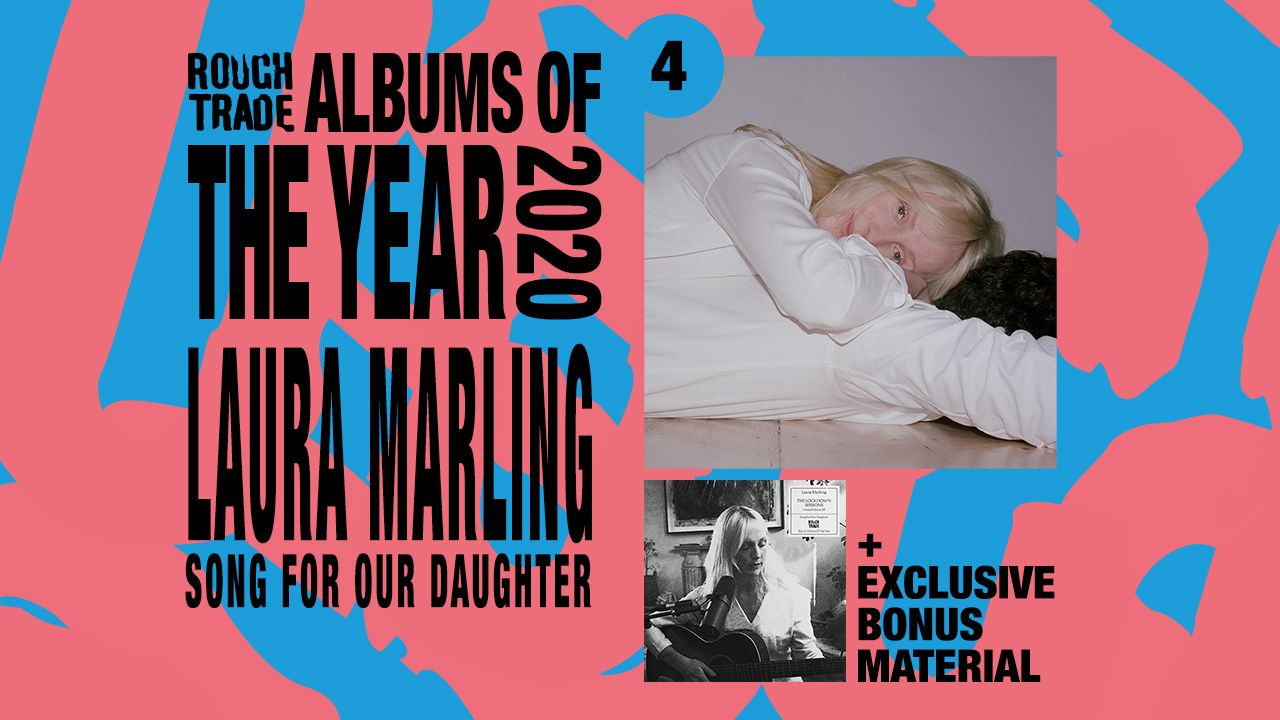 This album arrived in the thick of a global lockdown, and I don't think you could have found a voice more suited and comforting than Laura's at that moment in time. Her sound has evolved from fragile, complicated vulnerability to maternal love and maturity, all at the tender age of 30. The graceful melodies will embrace you, the words will kiss you on the forehead. Marling's most straight-forward album is also her most tranquil, clear and idyllic to date. I'm not crying, you're crying.
Paddy
Buy now on Rough Trade Exclusive silver vinyl
Bonus Exclusive: Lockdown Sessions 10"
Rough Trade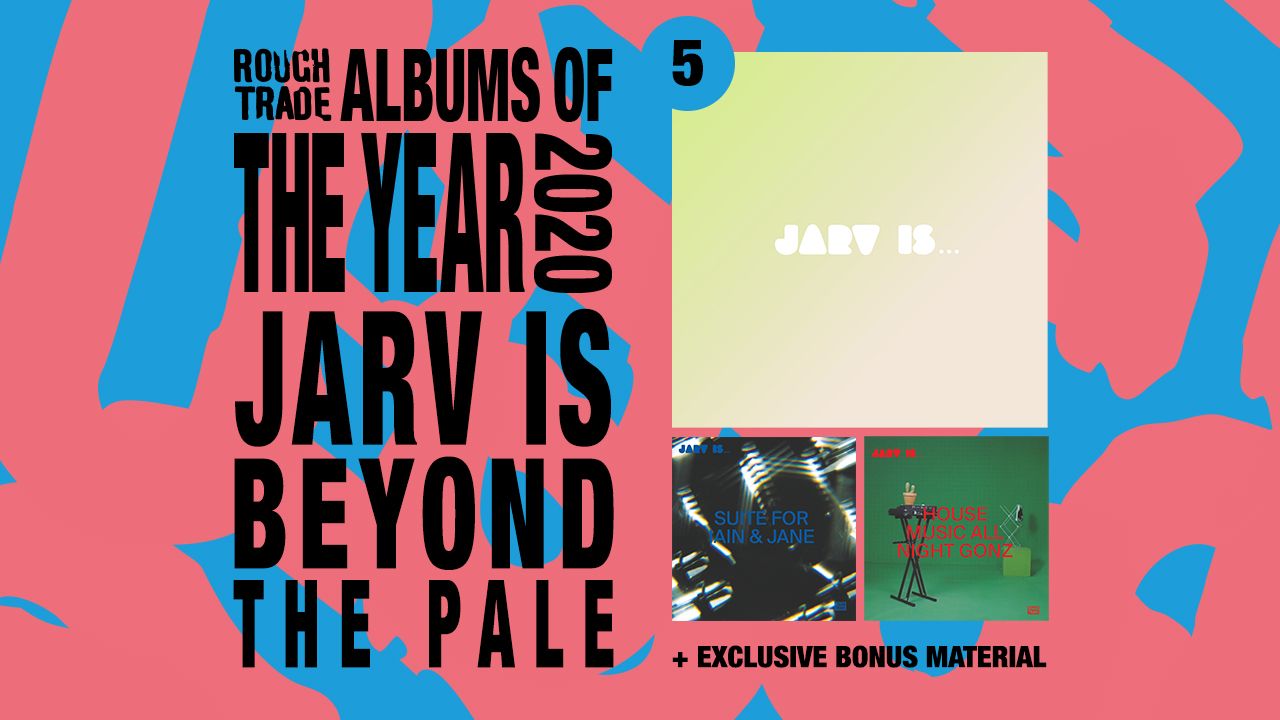 The Pulp frontman narrates a journey through evocative and explorative instrumentation that is totally sublime. "THIS IS NOT A LIVE ALBUM – it's an ALIVE ALBUM" reads the press release. After recording various live concerts throughout 2018, this record is the result of a collaborative writing project with audiences, informed by the band's ever-developing performances. These are tracks with expressive, textured sounds. Meditative songs sit alongside pacy, beat-driven odes. An undeniable collaborative enterprise, Jarvis' vocals as captivating as ever.

Emily
Buy now
Bonus Exclusive: Suite For Iain and Jane / House Music All Night Long 12"
Lucky Number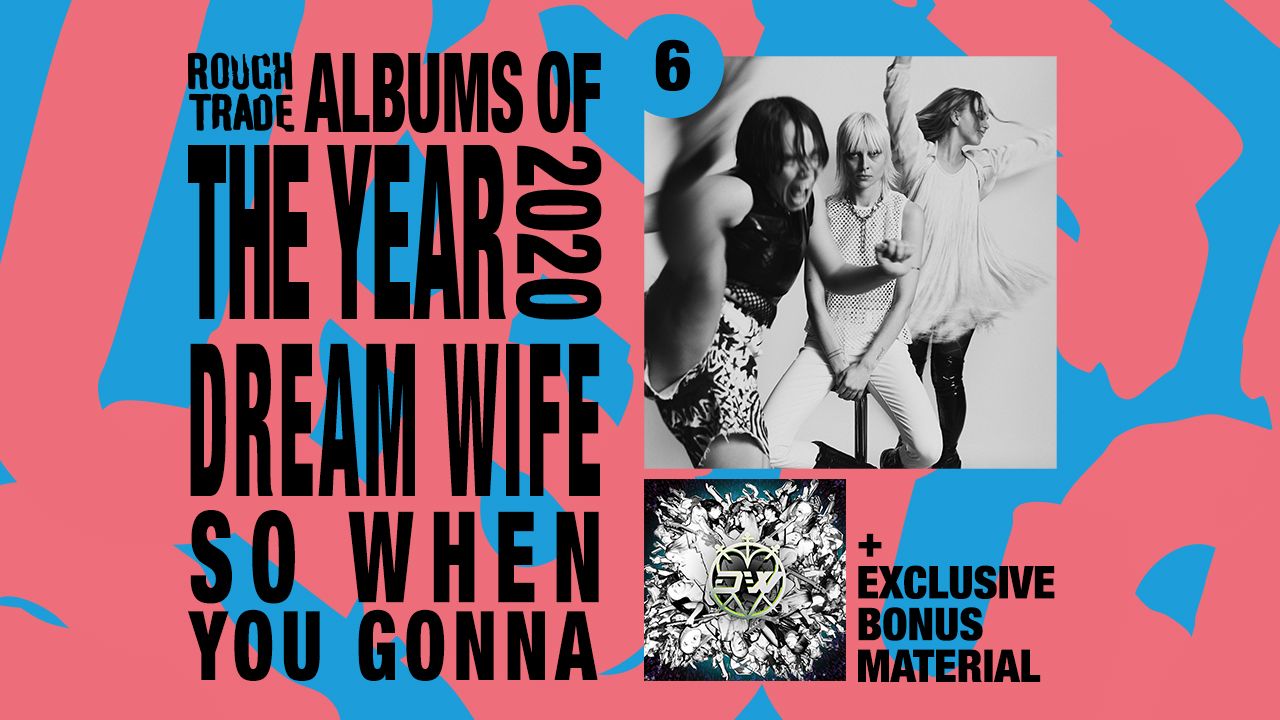 A band who inspire, promote and radiate inclusivity, Dream Wife's undeniable friendship and dynamic creative output is about as infectious as it gets. A stirring set of songs that lift, punch, and play, while also pausing for tender thought and rather poignant clarity.

A confident and utterly engrossing album from a band firmly at the helm of their own creative calling.
Buy now
Bonus Exclusive: IRL Live in London 12" on orange vinyl

Rocket Recordings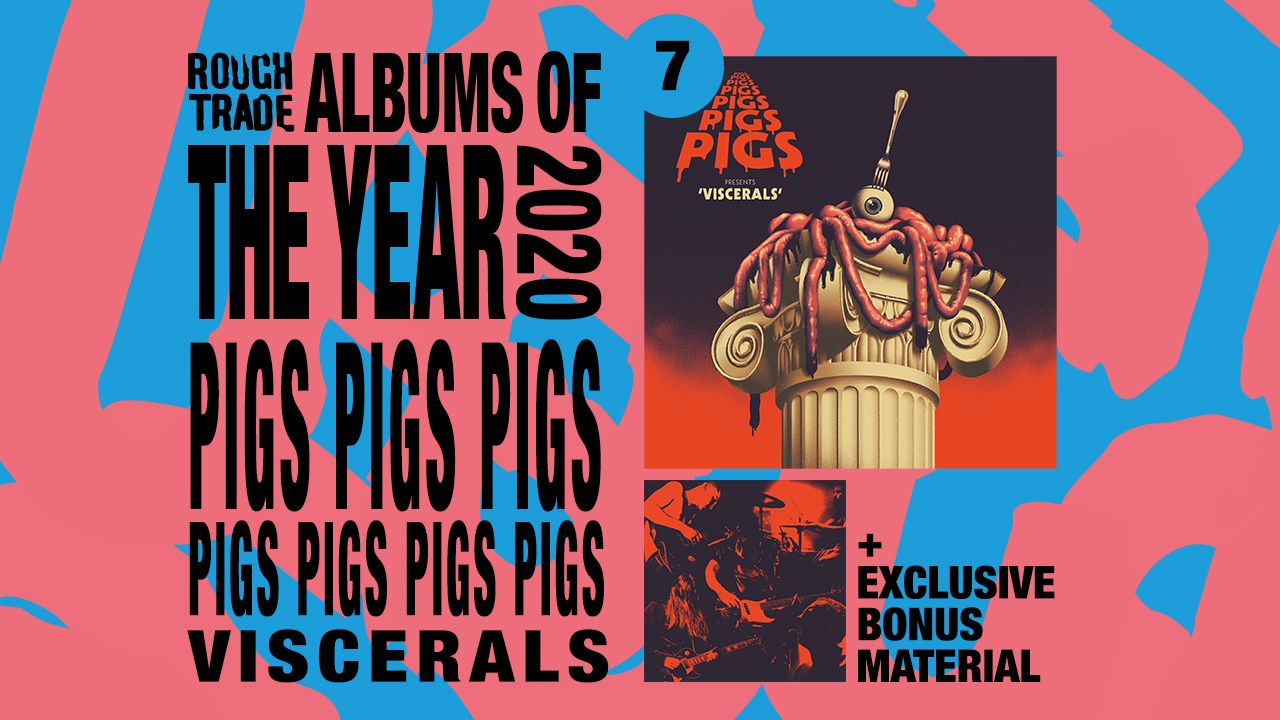 "Therapy through noise." Nigel House.

Powerful, primal, passionate music-making. An infectious, ambitious, raucous, riff-driven record. A workout of sheer musical magnitude and absolutely their best yet.
Buy now
Bonus Exclusive: Offcuts 12" splatter vinyl
Sonic Cathedral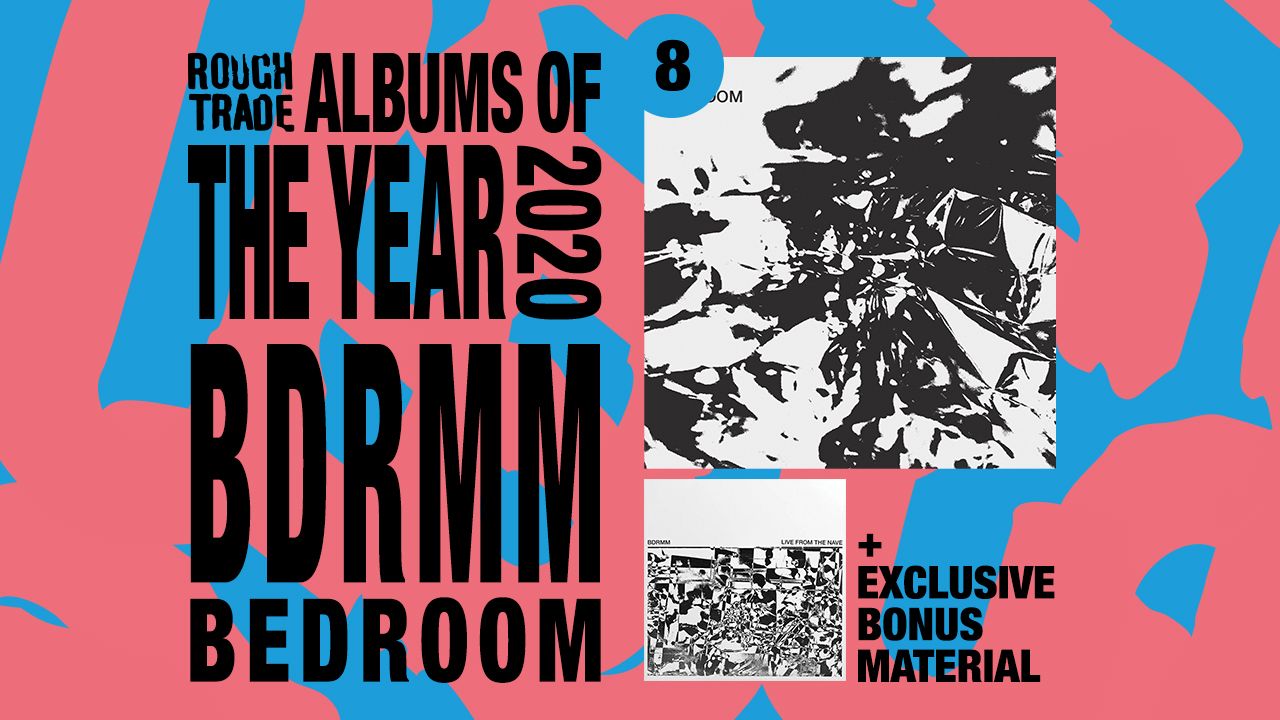 Sometimes an album comes along that grabs you and doesn't let you go, like a boa constrictor, only wrapping you more tightly in its grip, slowly increasing its intensity, until your head explodes. Bedroom is that album, a full-on submergence in a swirling pool of gothic shoegaze, abundant with suffocating jams and life-saving attacks of adrenaline. But amongst the violent storm, once you succumb to its slow motion destruction, you too will find peace beyond the desolation.
Buy now on Rough Trade Exclusive yellow vinyl
Bonus Exclusive: Live at the Nave 10" white/black splatter
Secretly Canadian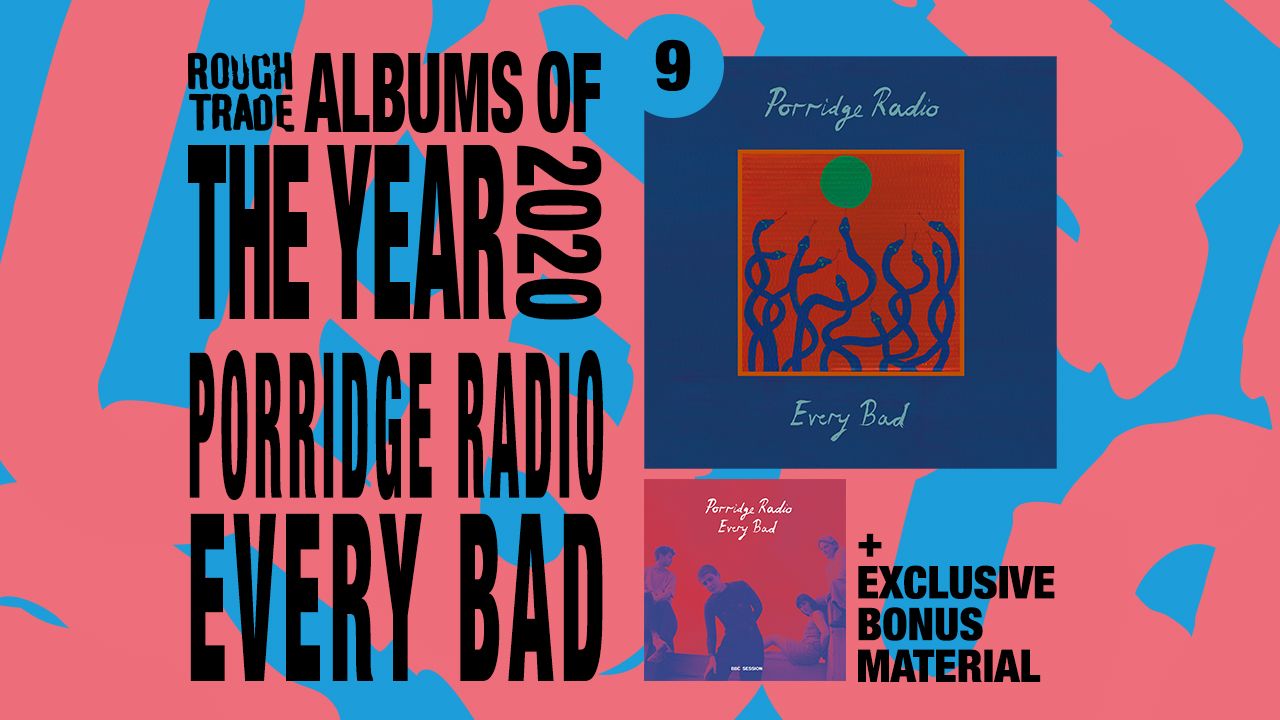 Porridge Radio's intensity feeds on feelings turned sour that rise and fall through Dana Margolin's mouth in a range of escalated, climactic moments. Like a gluttonous heart who must purge and expel its emotions in order to gorge again. Margolin's sharpened nerves are used as a weapon against her personal demons. Somewhere between the abrasion of its searing riffs and melodic incantations, Every Bad is a soul-cleaning album that drenches you in the multifaceted nature of a lyric that evolves when hurled over and over again.
Buy now
Bonus Exclusive: Every Bad BBC Session 12"
Sub Pop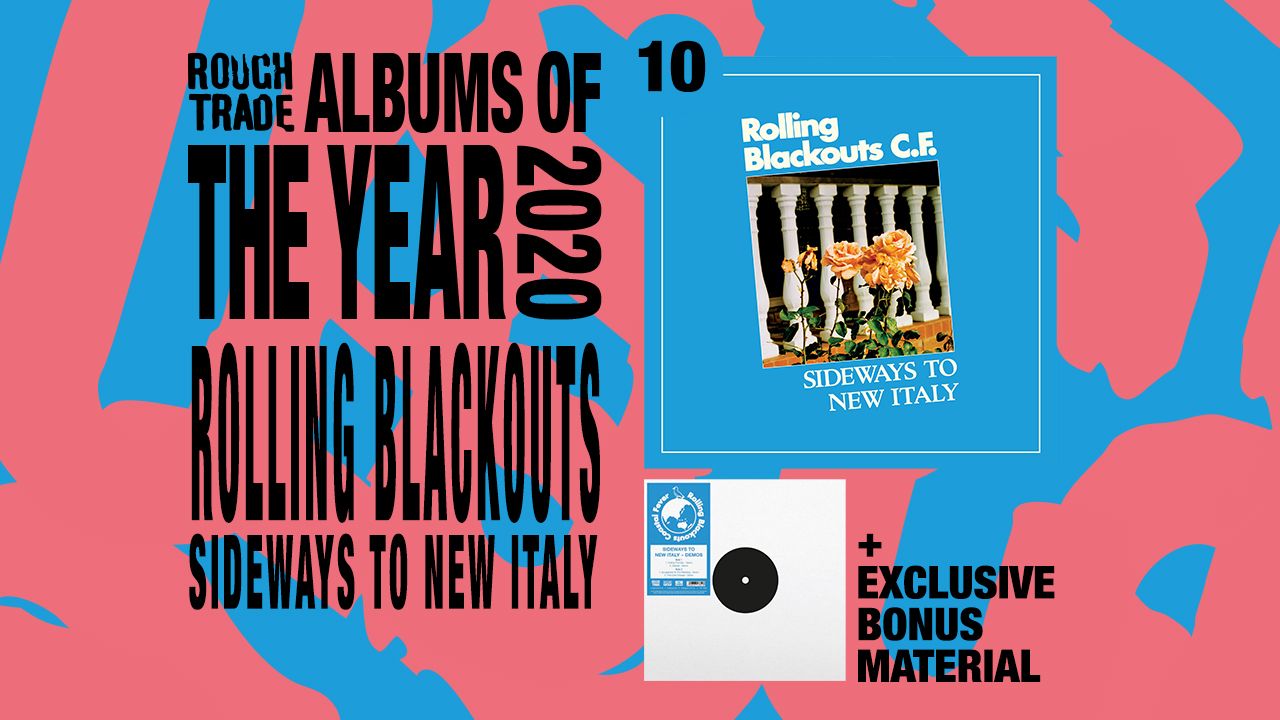 Wait up, is that disco I hear? A brighter, twangier outing than the debut, fuelled by bolder experimentation, all the while retaining that sure-fire sound we have come to define this talented band by. Oh, and those extended guitar-driven instrumentals we know you are all drooling for? This has it all and then some.

Immerse yourself in this sun soaked triumph built with the sweetest grooves going. They've done it again.
Buy now
Bonus Exclusive: Sideways to New Italy Demos 12"

11. Cornershop - England Is A Garden
12. Waxahatchee - Saint Cloud
13. Osees - Protean Threat
14. Idles - Ultra Mono
15. Caribou - Suddenly
16. Tom Misch + Yussef Dayes - What Kinda Music
17. Thurston Moore - By The Fire
18. Oklou - Glamour
19. Working Men's Club - Working Men's Club
20. Hazel English - Wake Up!
View Top 100 Albums
Tell us your favourites and keep the conversation going #RTtop100