We could write a lengthy, overly-gushy intro about how much music has meant to us this past year, but we'll leave that for the subtext.
Goes without saying, the appreciation for music never once dwindled and has kept us merrily and mightily afloat. Thank you to all who played a part in it.
Here are our favourite albums from 2021, including some very special Rough Trade Exclusive editions.
Big love x
Follow/listen to our Albums of the Year 2021 playlist on Spotify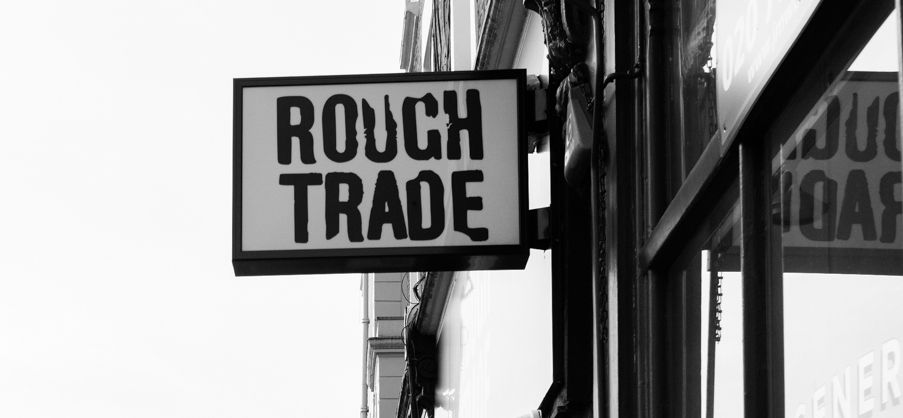 "Post-punk? Art-rock? Try dizzying departure to the banality of everyday life, with hooks galore. Unique and downright seductive."
Emily, Rough Trade Office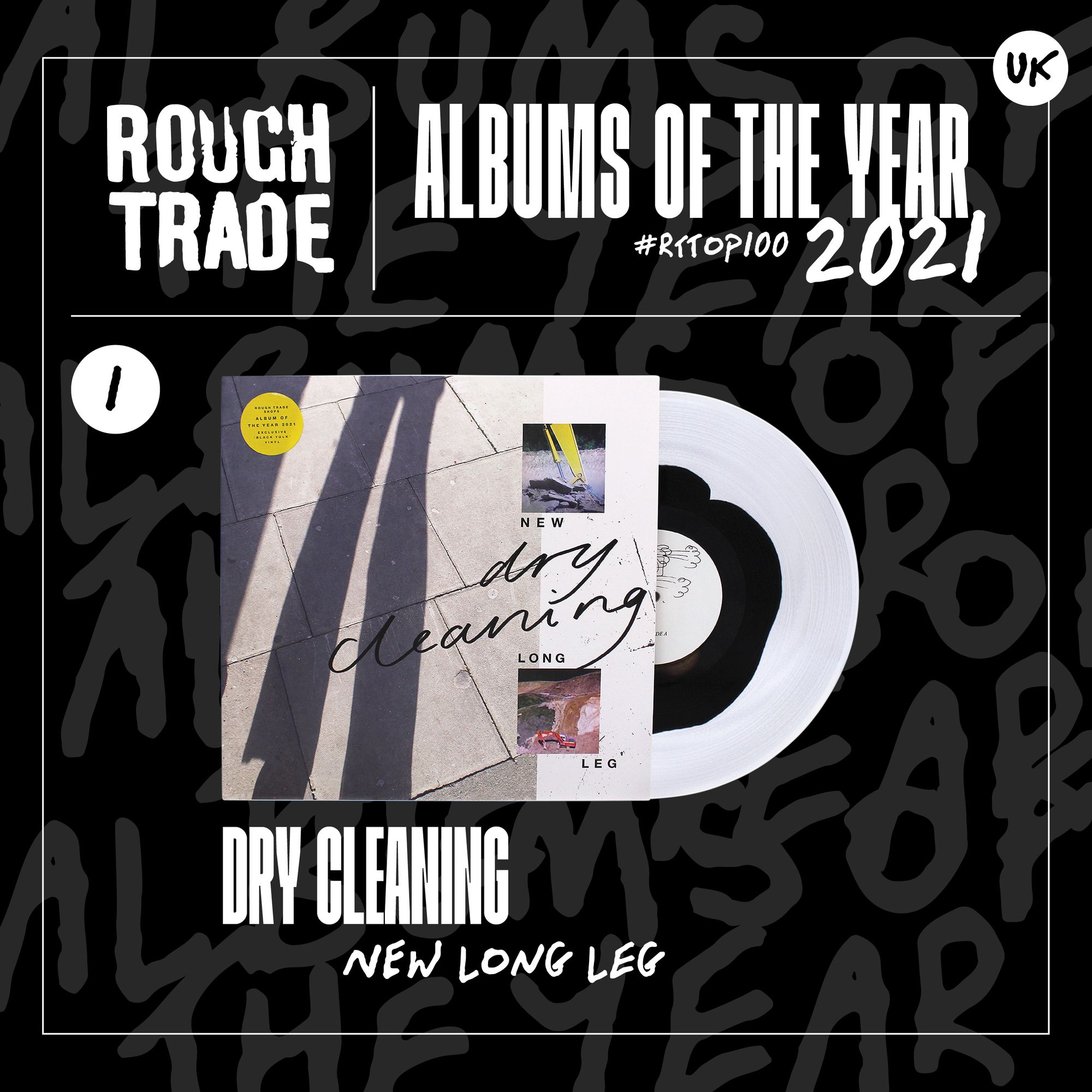 Florence Shaw's spoken vocals tightly intertwine with the band's restless instrumentals. With lyrical themes ranging from the everyday to complicated feelings of love, dissociation to the kitchen, anger, revenge, anxiety, Dry Cleaning provide an intriguing escapism. An ambitious and complex debut that will be picking up fans for years to come.
Dry Cleaning LIVE AT ROUGH TRADE
7th December - Rough Trade East
8th December - Rough Trade Bristol
9th December - Rough Trade Nottingham
"This honest album is a strong, beautiful way of connecting with people struggling with their mental health, as well as today's generation."
Naomi, Rough Trade Bristol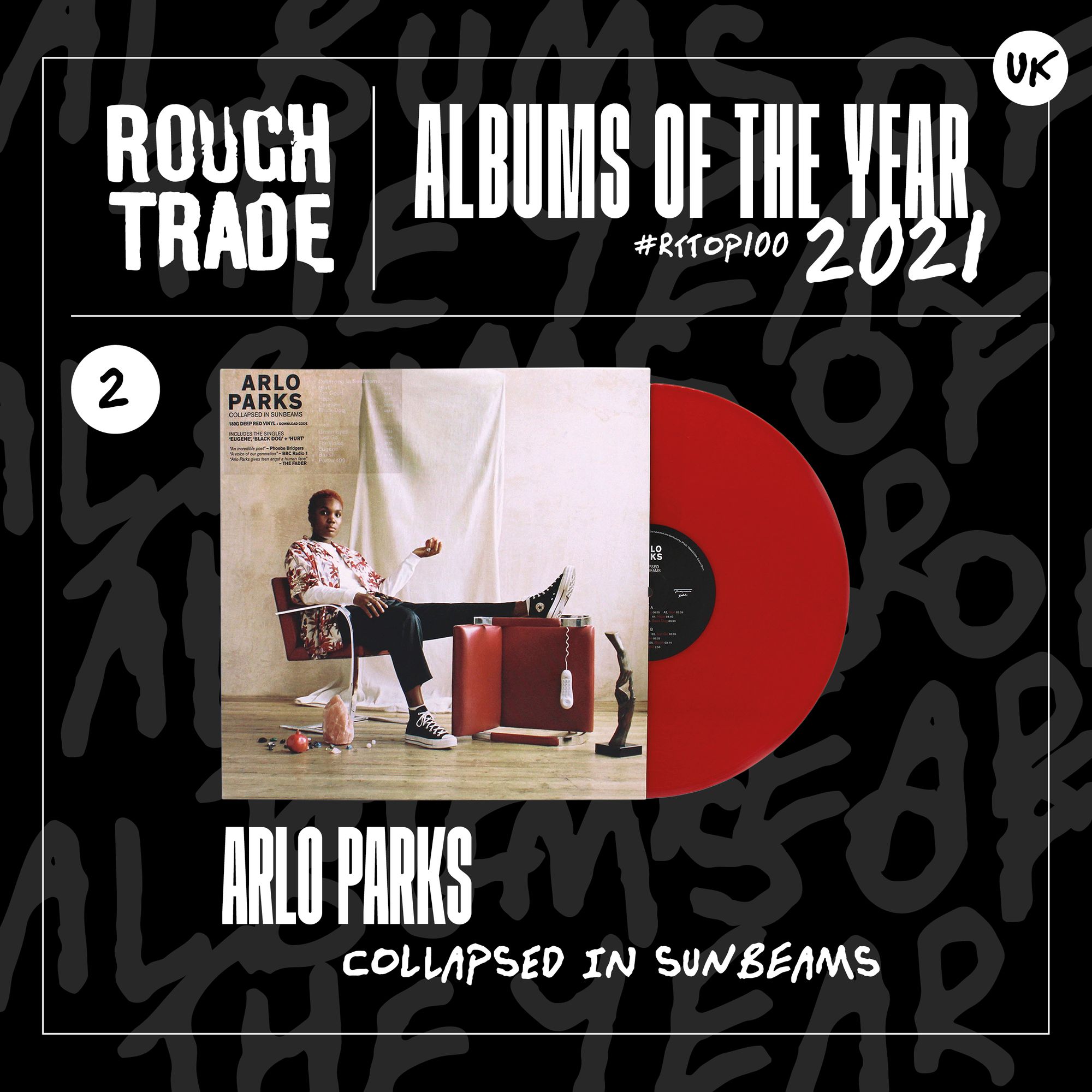 The tranquil and poetic debut from the rising singer-songwriter Arlo Parks. Warm and conversational whilst nostalgic and melancholy. Arlo invites you into the intimate moments of her adolescence and the people that shaped it. Inspired by iconic storytellers such as Allen Ginsberg, Sylvia Plath, Jim Morrison and Fela Kuti, this album addresses heartbreak, betrayal and hope.
"Simz's commitment to self examination communicates to her fans that you can stay humble on the climb to the top."
Georgia, Rough Trade Office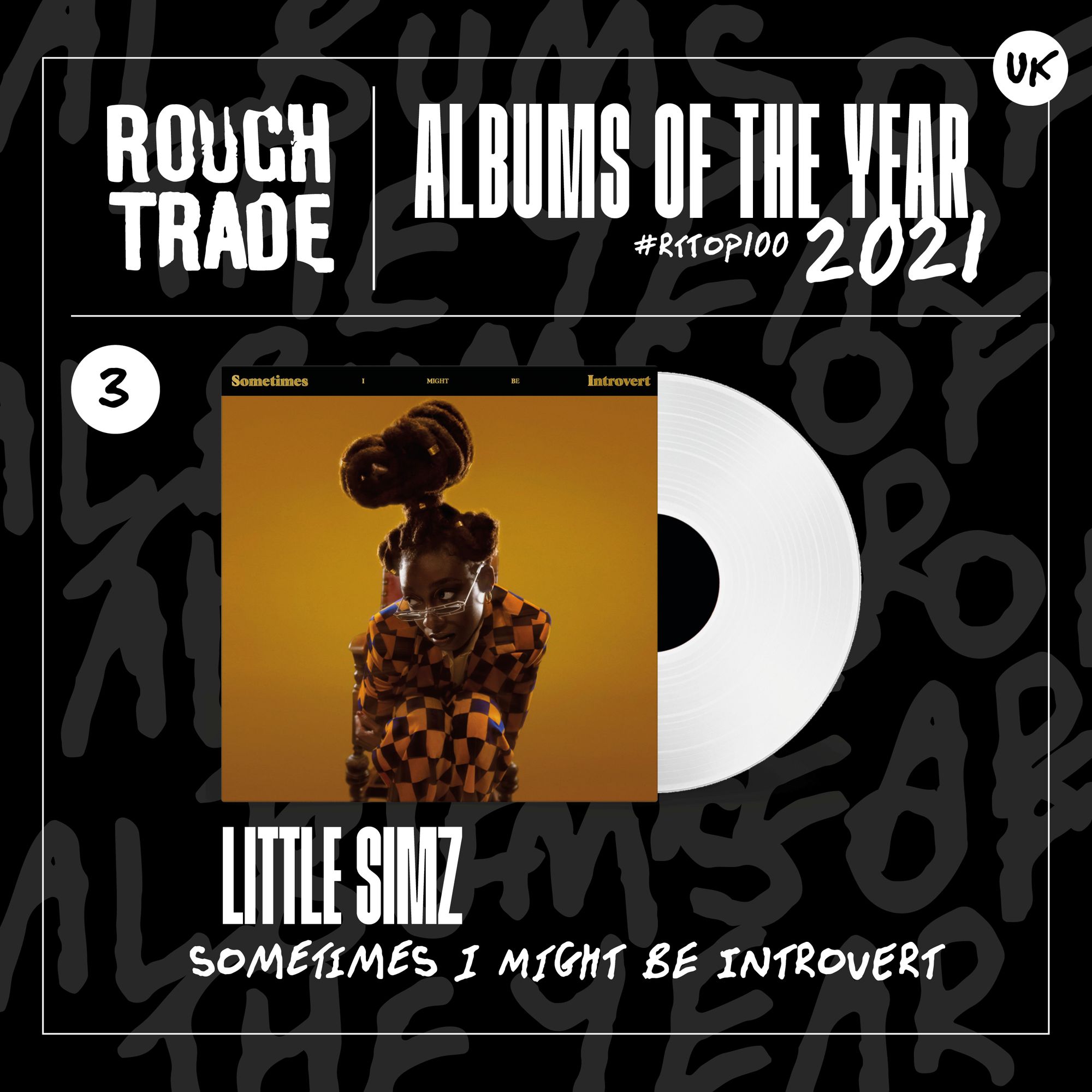 Sometimes I Might Be Introvert is an undeniable modern classic. Simz takes a bold, quantum leap forward, turbo-charged with the kind of fury and potency, confusion and anxiety that make up the modern experience of being Black, British and female at this particular point in time. The result? Her most ambitious and soaring body of work to date, one which operates at the very heights of what rap can be.
"One of the weirdest and most impressive debuts I have heard in years! This album is full of massive potential and an insane amount of energy that I cannot wait to see them expand on."
Dylan, Rough Trade Nottingham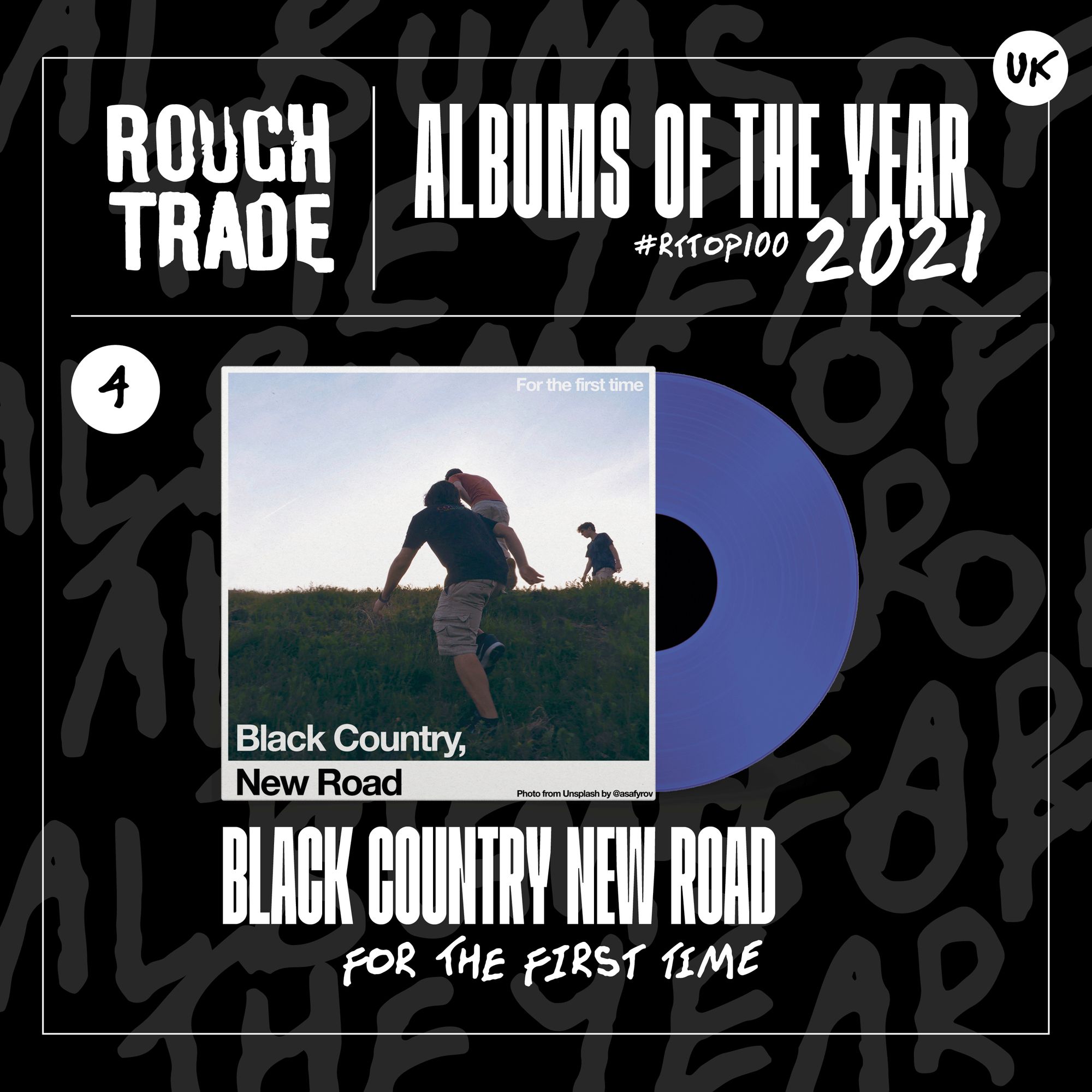 The seven-piece experimental rock band are an experience to behold. Releasing on esteemed electronic label Ninja Tune the band shake any limitations of being labelled an indie-rock outfit. The shuddery vocals of lead singer and guitarist Issac Wood drift around frenetic jazz and long-form guitar work, an unsettling yet beguiling orchestra of punk.
"Idles have succeeded in meeting our expectations and have seemingly endeavoured to create new ones for themselves as we all navigate towards 'the new normal'. Every coo, stab and snare thwack begs the question: how far have we come - and what for?"
Tilah, Rough Trade Warehouse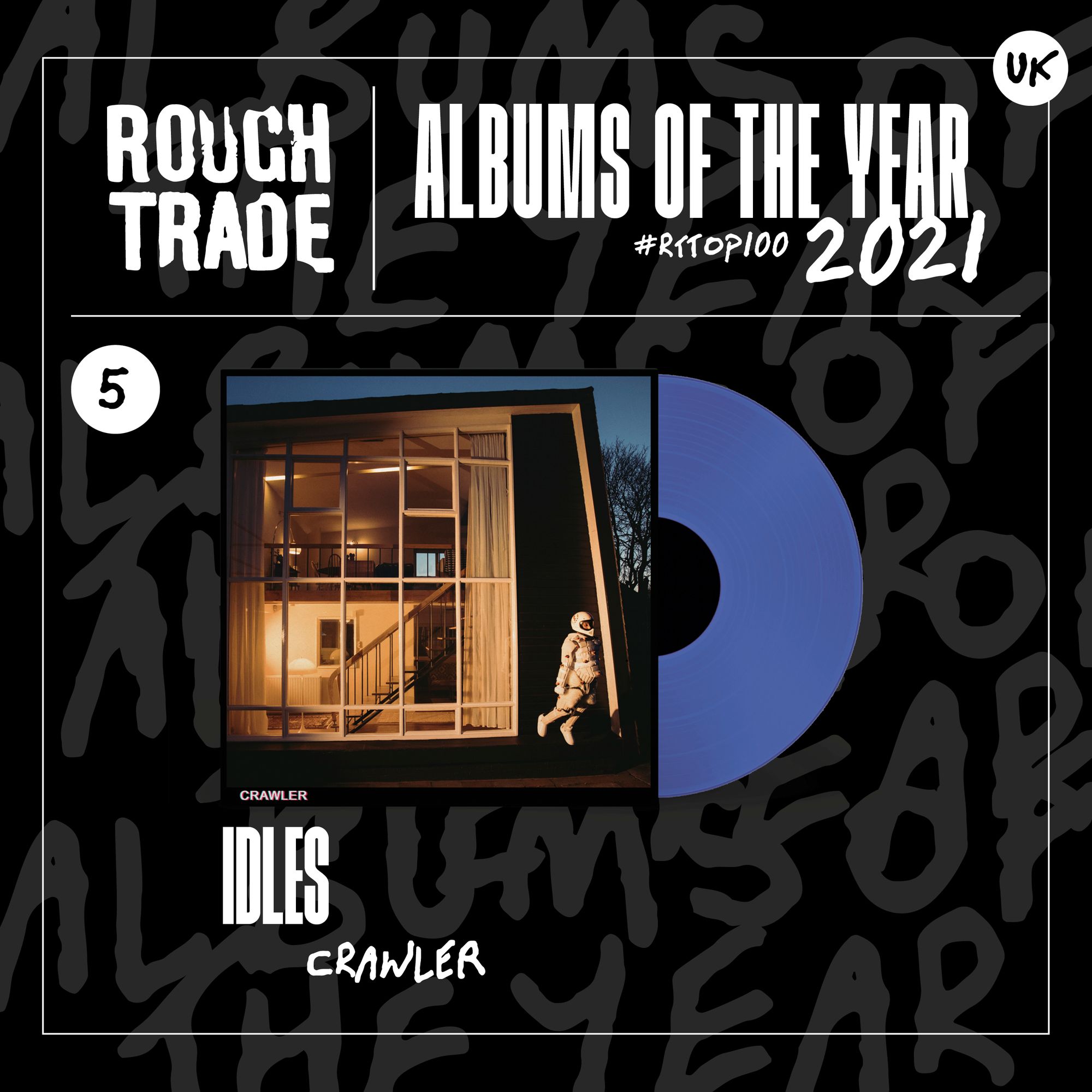 IDLES' albums have always been characterised by themes of trauma, heartbreak yet irony. The ability of the band to juxtapose beauty and rage with humour and drama has never felt more satisfying than on Crawler. Frontman Joe Talbot says, "We want people who've gone through trauma, heartbreak, and loss to feel like they're not alone, and also how it is possible to reclaim joy from those experiences."
"We needed this. Squid's startling debut is an epic, surrealistic saga created with a fresh maturity. This is a collective exhale of delirium and discontent. Breathe deep, my friends."
Sophie, Rough Trade Nottingham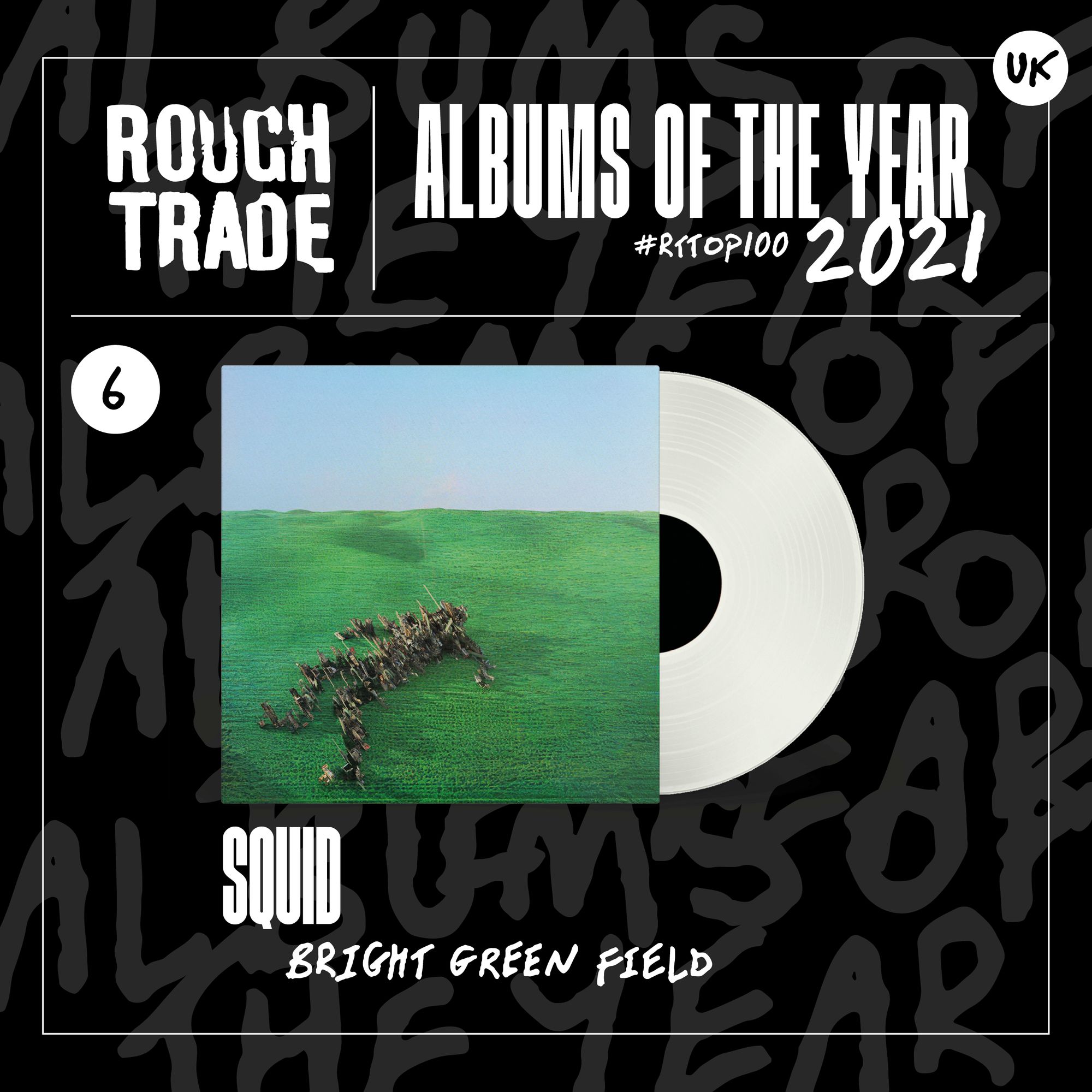 Recordings of ringing church bells, tooting bees, microphones swinging from the ceiling orbiting a room of guitar amps, a distorted choir of 30 voices as well as a horn and string ensemble featuring the likes of, Emma-Jean Thackray and Lewis Evans from Black Country, New Road.  Squid's music, agitated and discordant or groove-locked and flowing is a reflection of the tumultuous world we live in today.
"Great songs meet out there sounds, firmly establishing the twisted pop jewel in Jane Weaver's heavily encrusted musical crown."
Emily, Rough Trade Office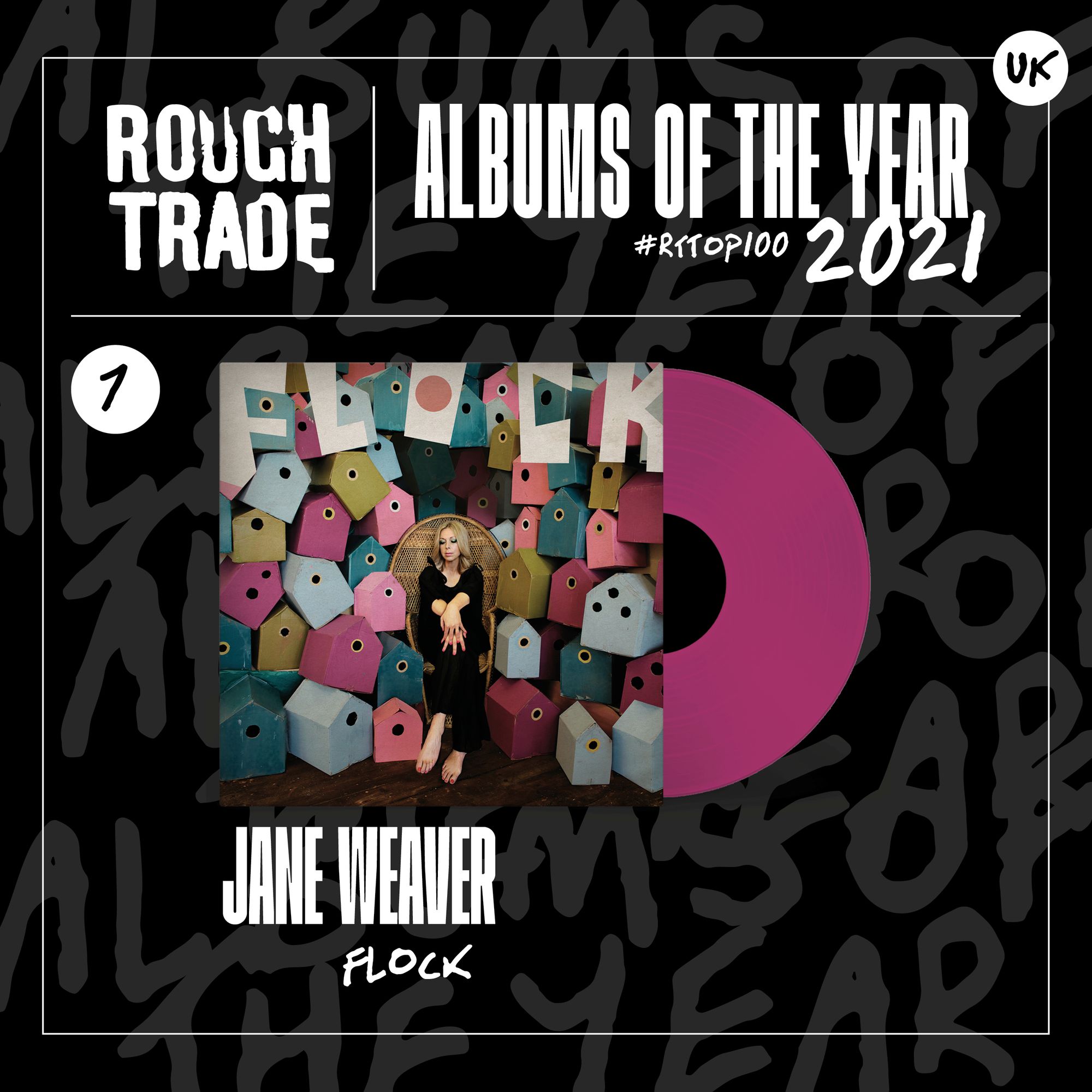 A positive vision for negative times. The ethereal vocals of Jane Weaver reinvent pop music for post-new-normal times. A radio-friendly groove for last dance lovers clinging together in an effort to save themselves before the end of the night.
"It ebbs and flows with a heady mix of mellow to raucous, epic to tenderness and finally their classic, blatant 'fuck you' attitude. They have perfected their style, a style which can only be described as Wolf Alice."
Locks, Rough Trade East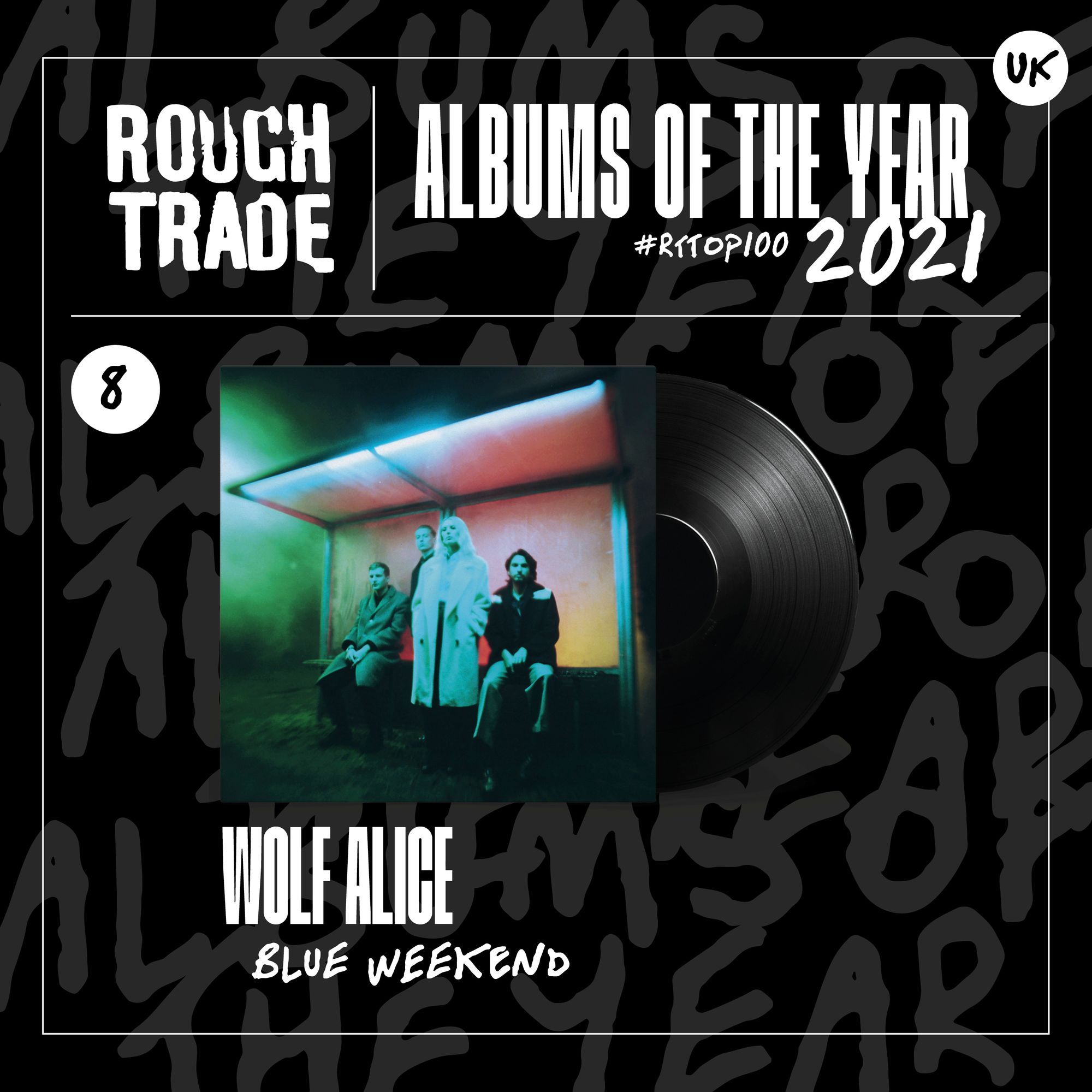 Whilst slower and quieter than anything they have done before, London's Wolf Alice find a way to maintain their trademark punch with heartfelt lyricism and muscular instrumentation. With storytelling at its core, the album exudes a newfound boldness and vulnerability in equal measure.
"Something about the subdued beauty of this album mirrors the serenity of our surroundings, pulls us down to earth and totally grounds us in the present moment."
Will, Rough Trade Office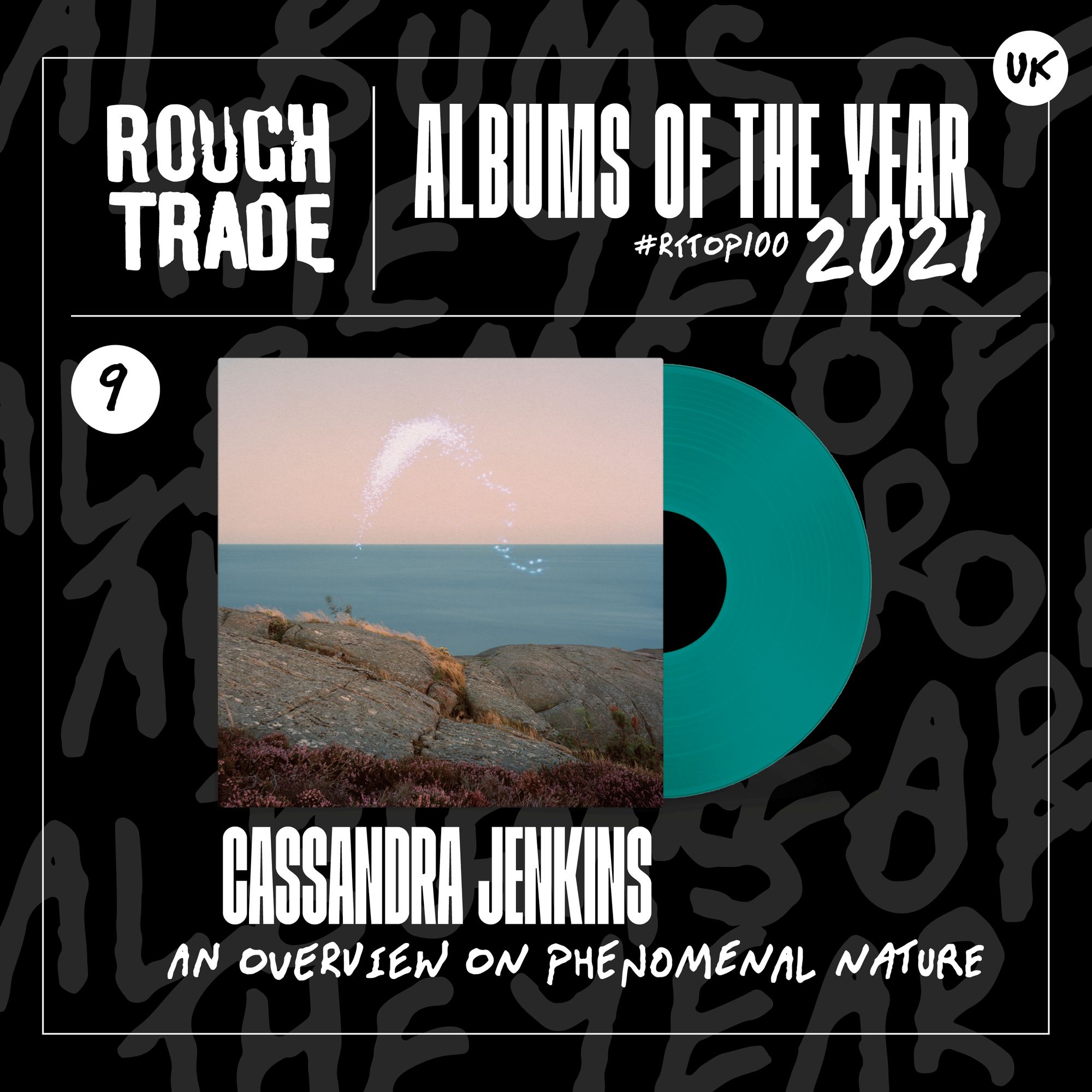 Lyrical observations of humanity which unfold magical worlds, introducing you to a cast of characters like a local fisherman, a psychic at a birthday party, and driving instructor of a spiritual bent. A unique brand of ambient folk, Cassandra Jenkins' voice floats amid sensuous chamber pop arrangements and raw-edged drums.
"An album that doesn't fit into one specific genre, but explores aspects of hip-hop, soul, jazz and reggae. Madlib combines obscure samples taken from every corner of the globe and chops and rearranges them, in typical Madlib style."
Kieren, Rough Trade East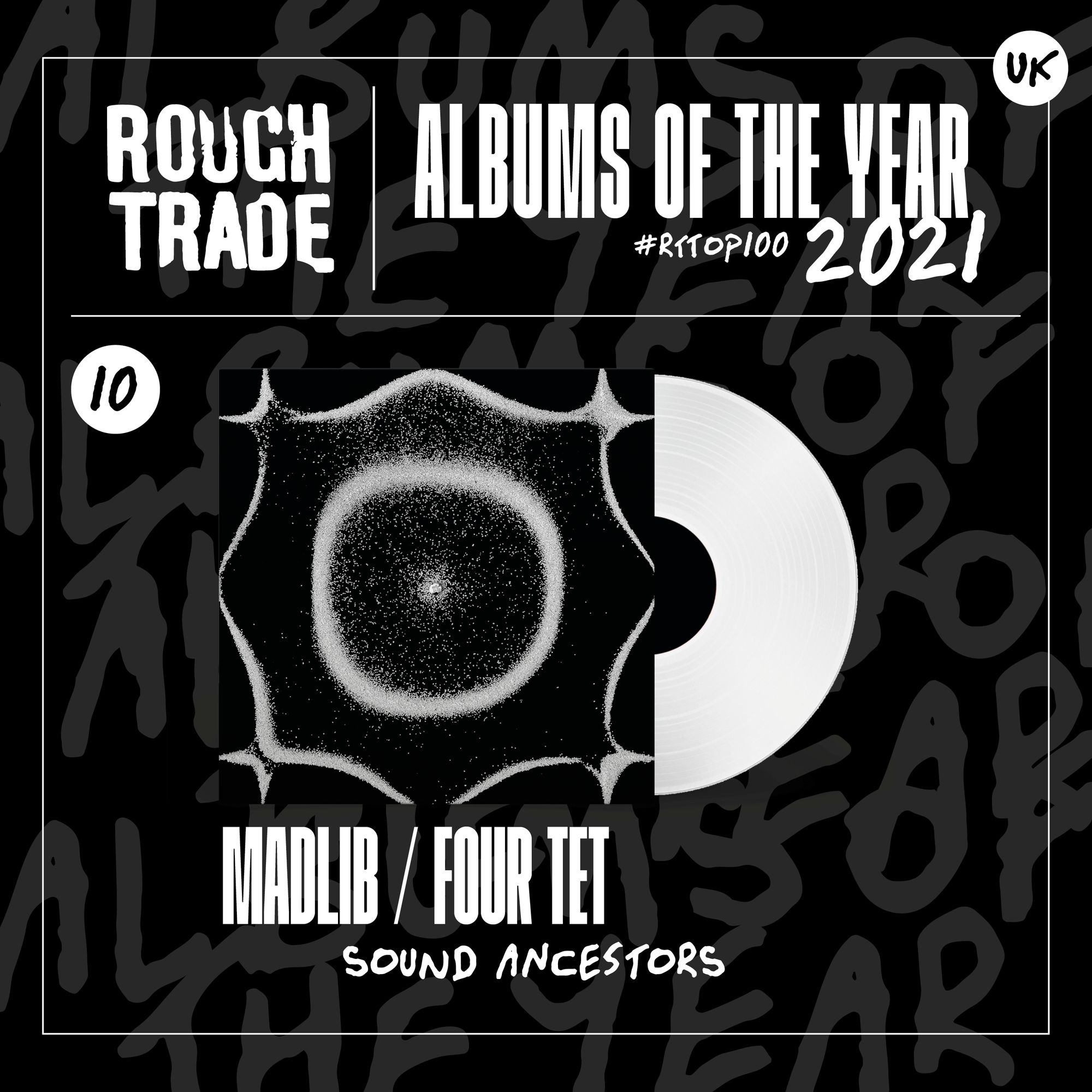 Turning everything he hears into something new and revelatory, Madlib yet again stuns with his genre bending boom bap brilliance. This time the master manipulator of samples is joined by Kieran Hebden (the Electronic music producer better known as Four Tet), who arranges, edits, manipulates and combines Madlib's brilliant beats into this 41 minute masterpiece.
"The record focuses on turning your attention to the smaller details in life that surround us and making sure we don't miss those special moments of beauty, wonder, and peace!"
Sam, Rough Trade Office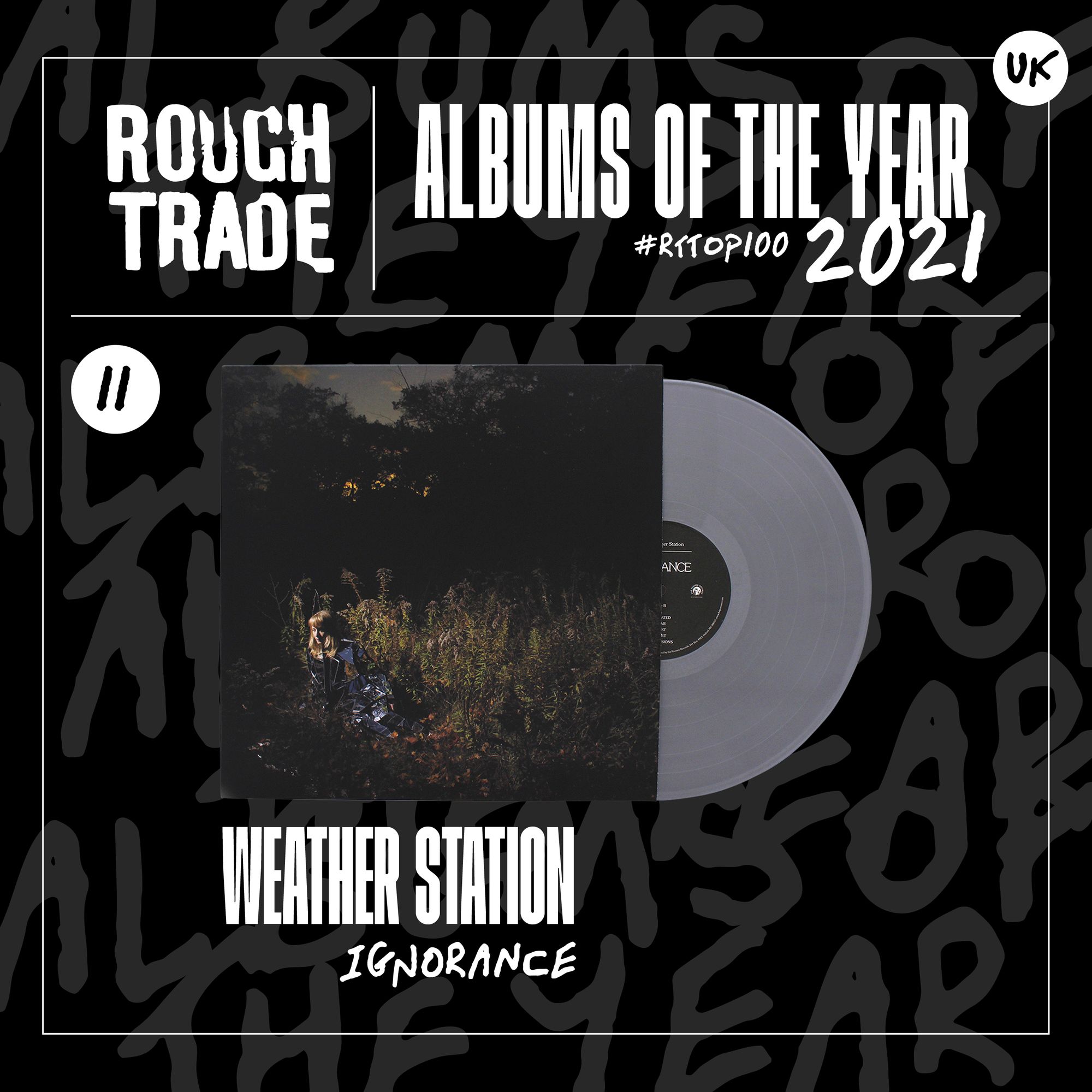 Ignorance is sensuous, ravishing, as hi-fi a record as Lindeman has ever made. Pure pop at moments, at others a dense wilderness of notes; a deeply rhythmic and painful record with a captivating urgency and clarity, reflecting back the ideas and emotions of others.
"Like an absinthe fuelled mental breakdown, Cavalcade moves from moment to moment with no regard for form or convention."
Paddy, Rough Trade Office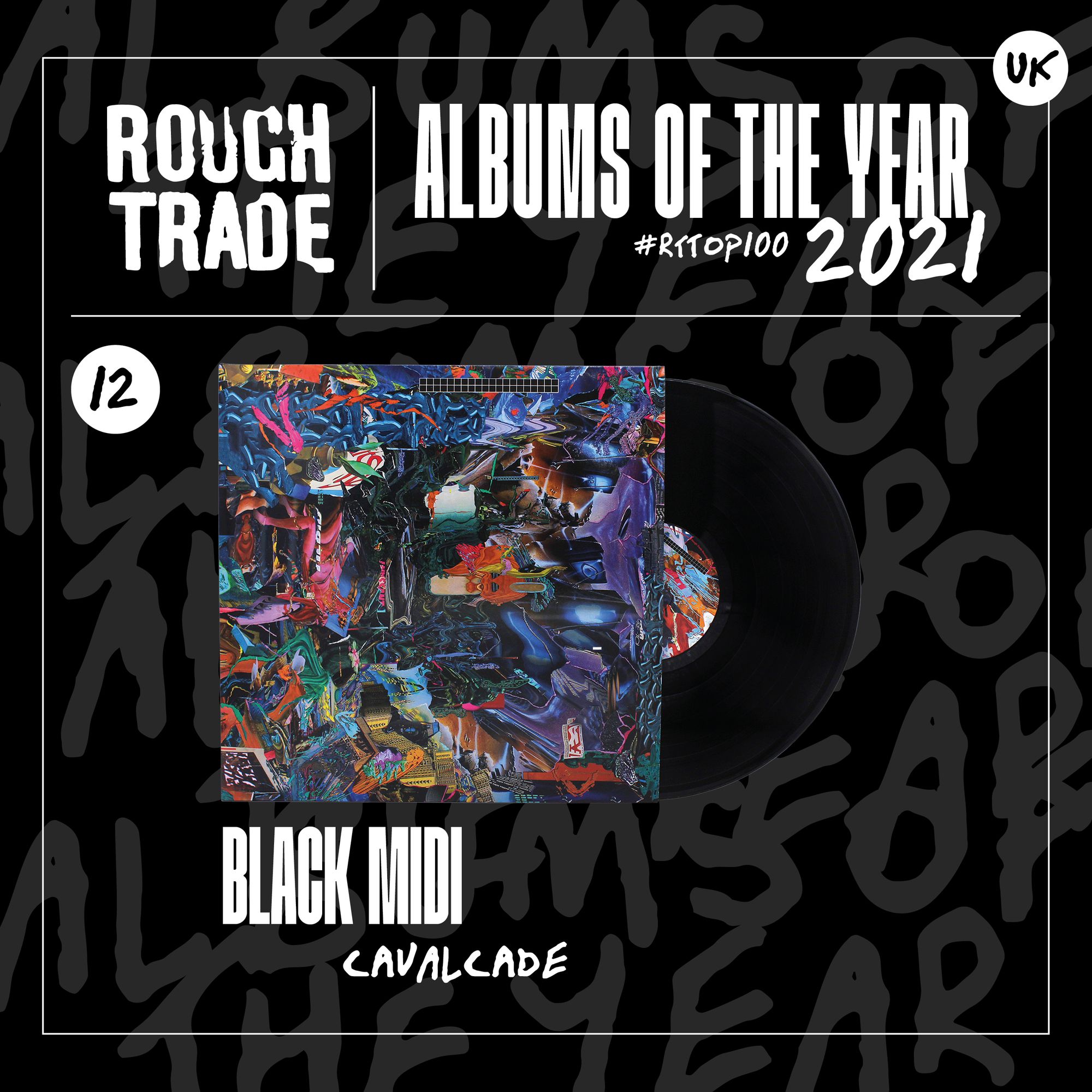 Anxiety inducing, heart wrenching and pumped full of adrenaline. Pure earth shuddering energy. Calvacade scales beautiful new heights, pulling widely from a plethora of genres and influences, reaching ever upwards from an already lofty base of early achievements.
"The broad, passionate Dublin delivery united with experimental beats, bass, samples and synthesizers whilst also paying homage to Mike Skinner's influence provides the perfect concoction to be celebrated on dance-floors."
Jordan, Rough Trade Warehouse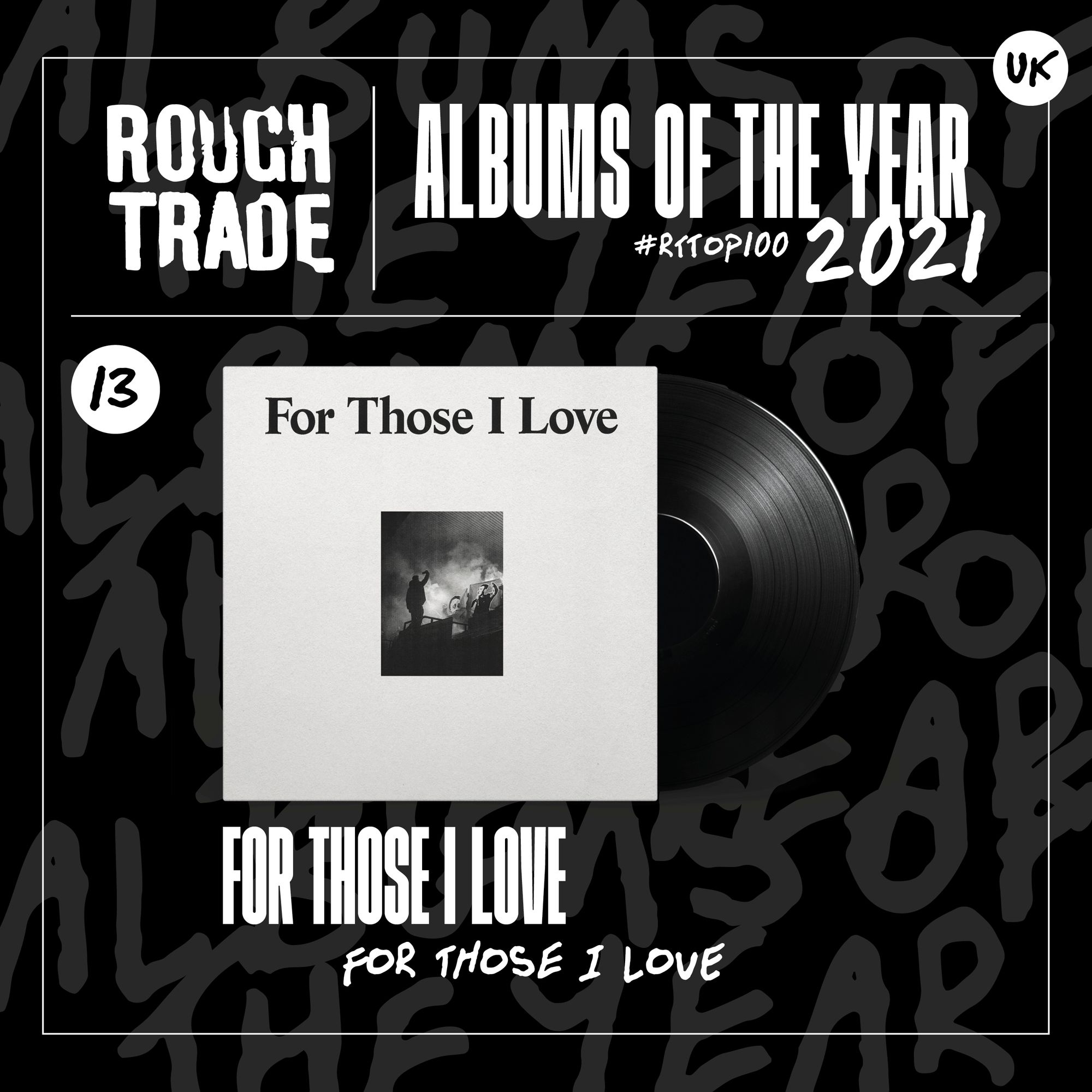 Dublin songwriter/producer David Balfe walks you through the early stages of mourning, utilising spoken word music over urbane electronica. A highly personalised portrait of love, loss, confusion, nostalgia and pain demonstrating how the severity of grief often comes across most clearly in art.
"If you are looking for an album to remind you of the creativity and innovation of the British electronic scene and to give you some much needed musical escapism, this is it."
Colette, Rough Trade East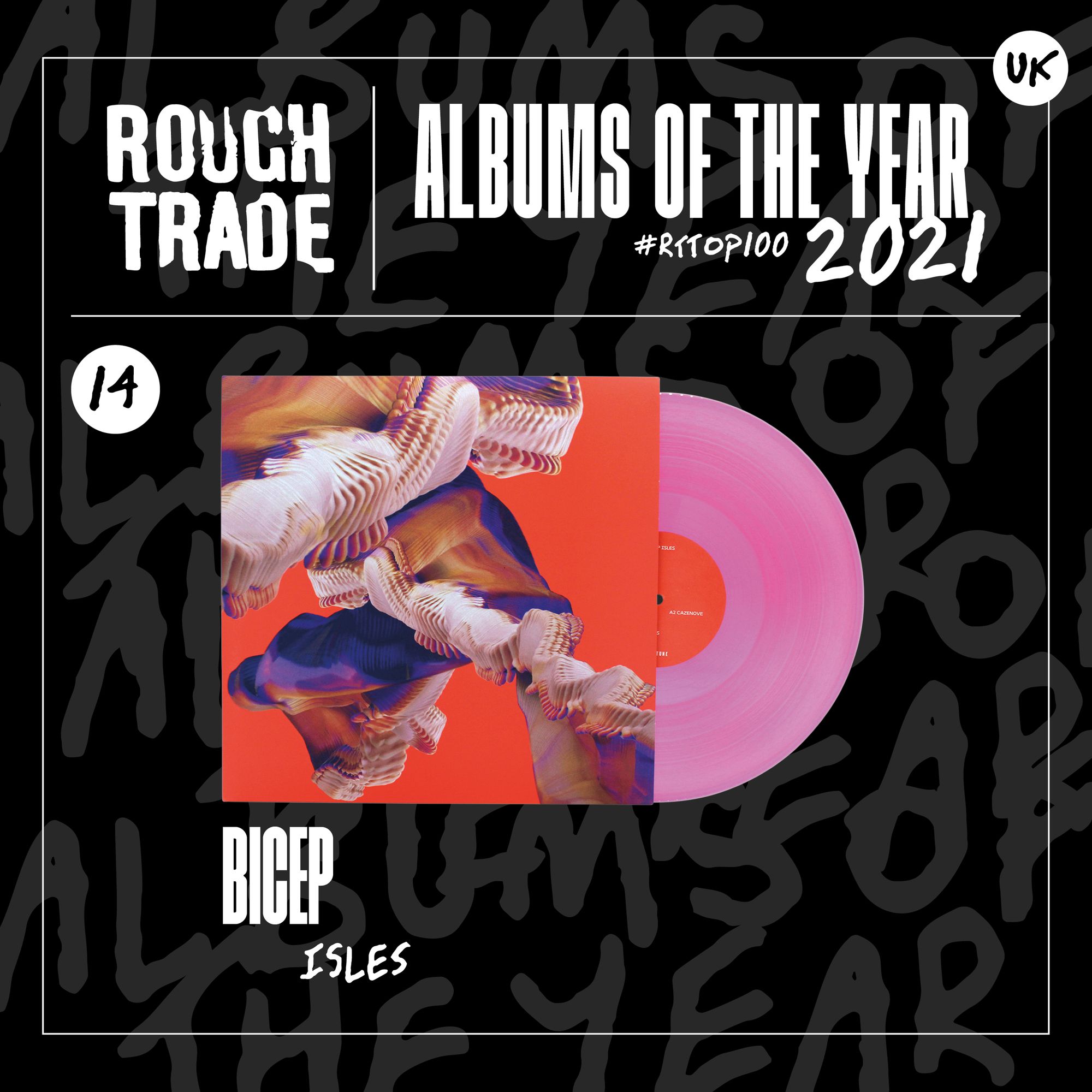 A record that encapsulates Bicep's fifteen year career and the distillation of their passion for music and club culture while digging deeper into the sounds, emotions and experiences they had growing up in Belfast. The atmospheric music of this album brings you into an almost hypnotic state of being – escapism is the key word.
"The joy is clearest on lead single Be Sweet which is THE Roller Disco Dance Anthem of the year and will be my choice at all karaoke sessions forevermore, k thanks."
Helen, Rough Trade Bristol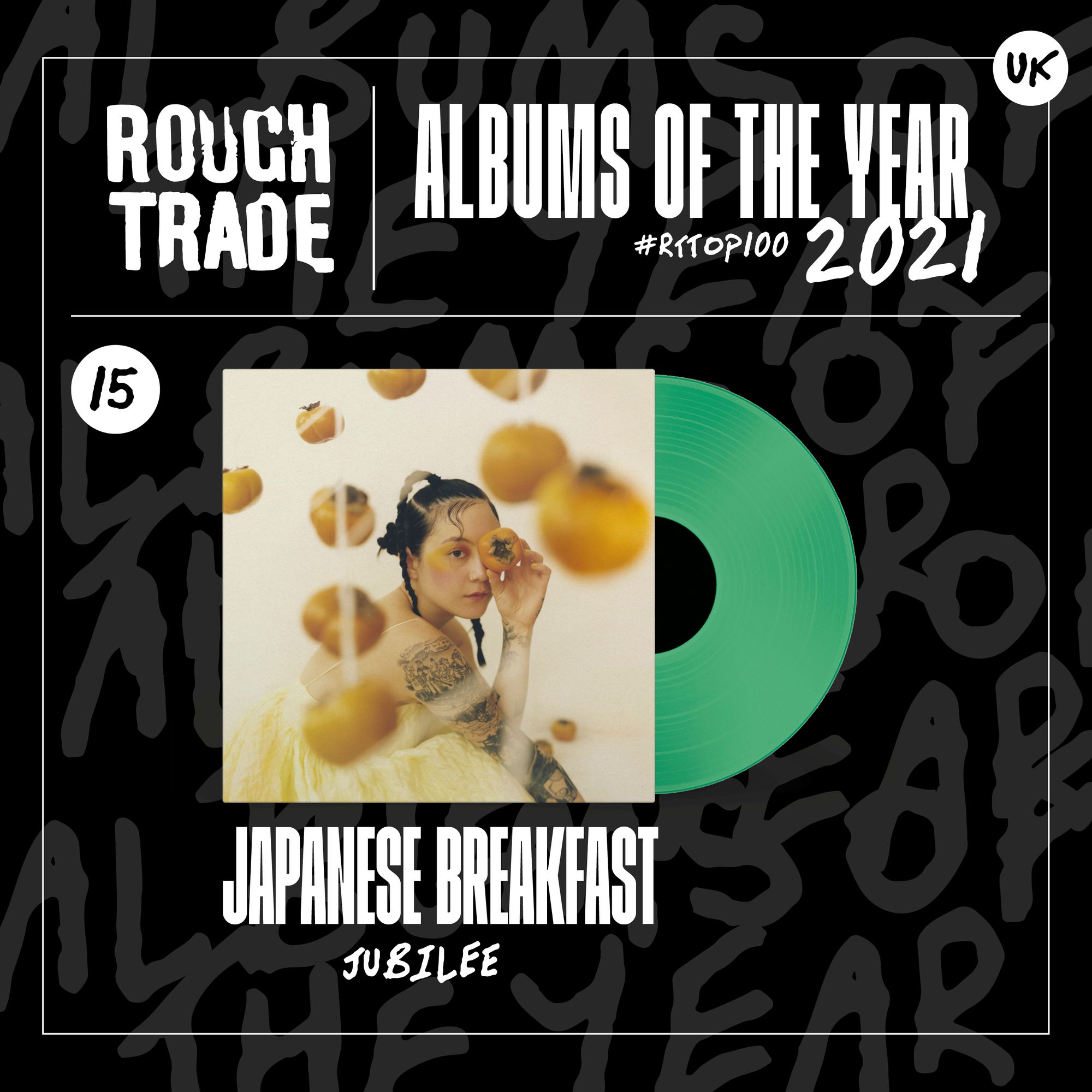 Inspired by records like Bjork's Homogenic, Michelle Zauner delivers bigness throughout - big ideas, big textures, colours, sounds and feelings. A celebration of the passage of time and a festival to usher in the hope of a new era in brilliant technicolor.
"A sticky baseline and tumbling chords, it sets precedent for an album of theatrical effect, lyricism distinct characters and striking storytelling, all set to a backdrop of disconnected funk."
Georgia, Rough Trade Office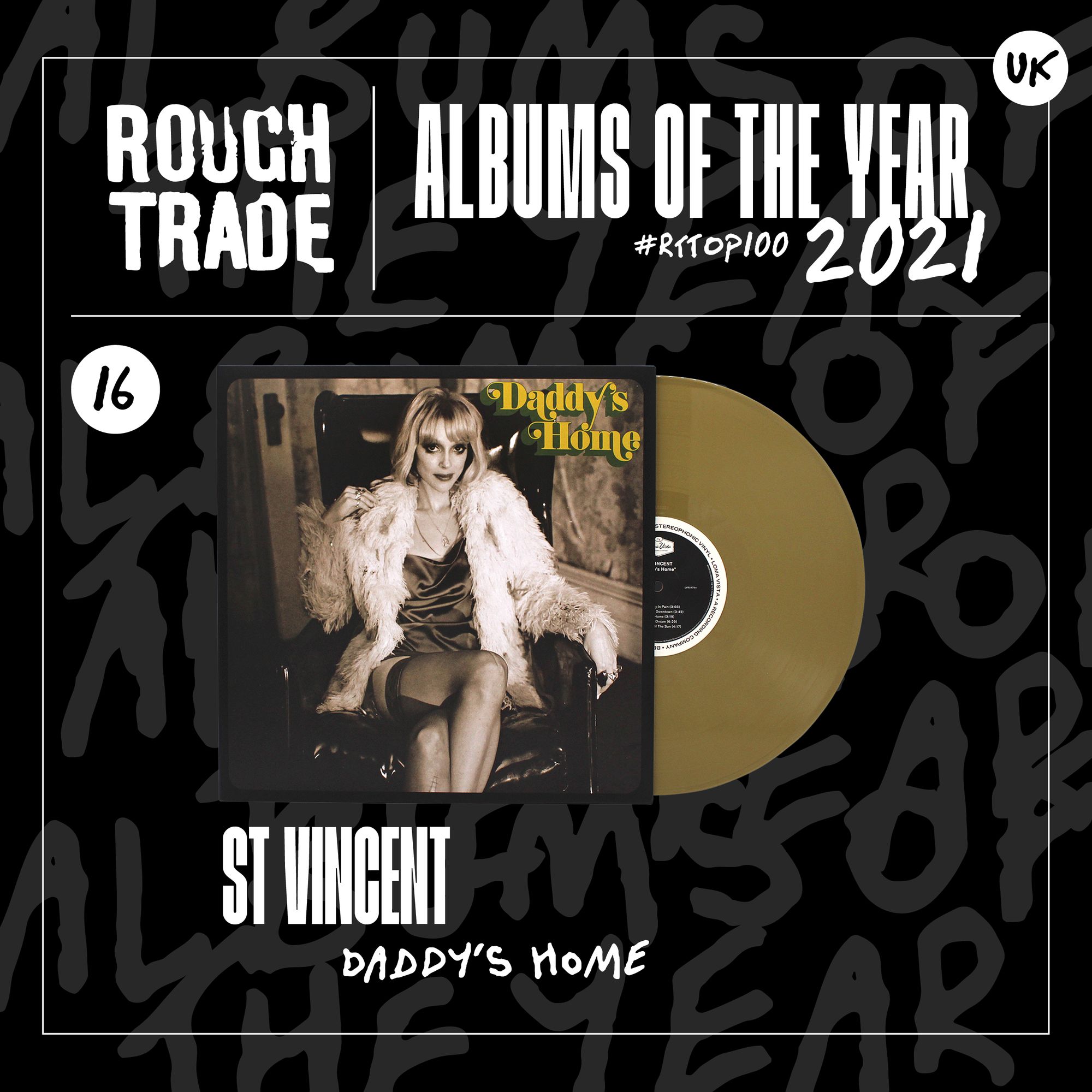 The American singer-songwriter returns with her best work yet, produced by pop producer and long term collaborator Jack Antonoff. "Inspired by the classic records of the 70s. Stevie, Sly, Stones, Steely Dan and Chords, the album excels for its unabashedly retro feel. Hopefully a turn nobody will see coming" - Annie Clark.
"This joyful and welcome return of Barnett is a significant moment in another important year of music and a crucial invitation for us all to take a moment of reflection."
Immy, Rough Trade Bristol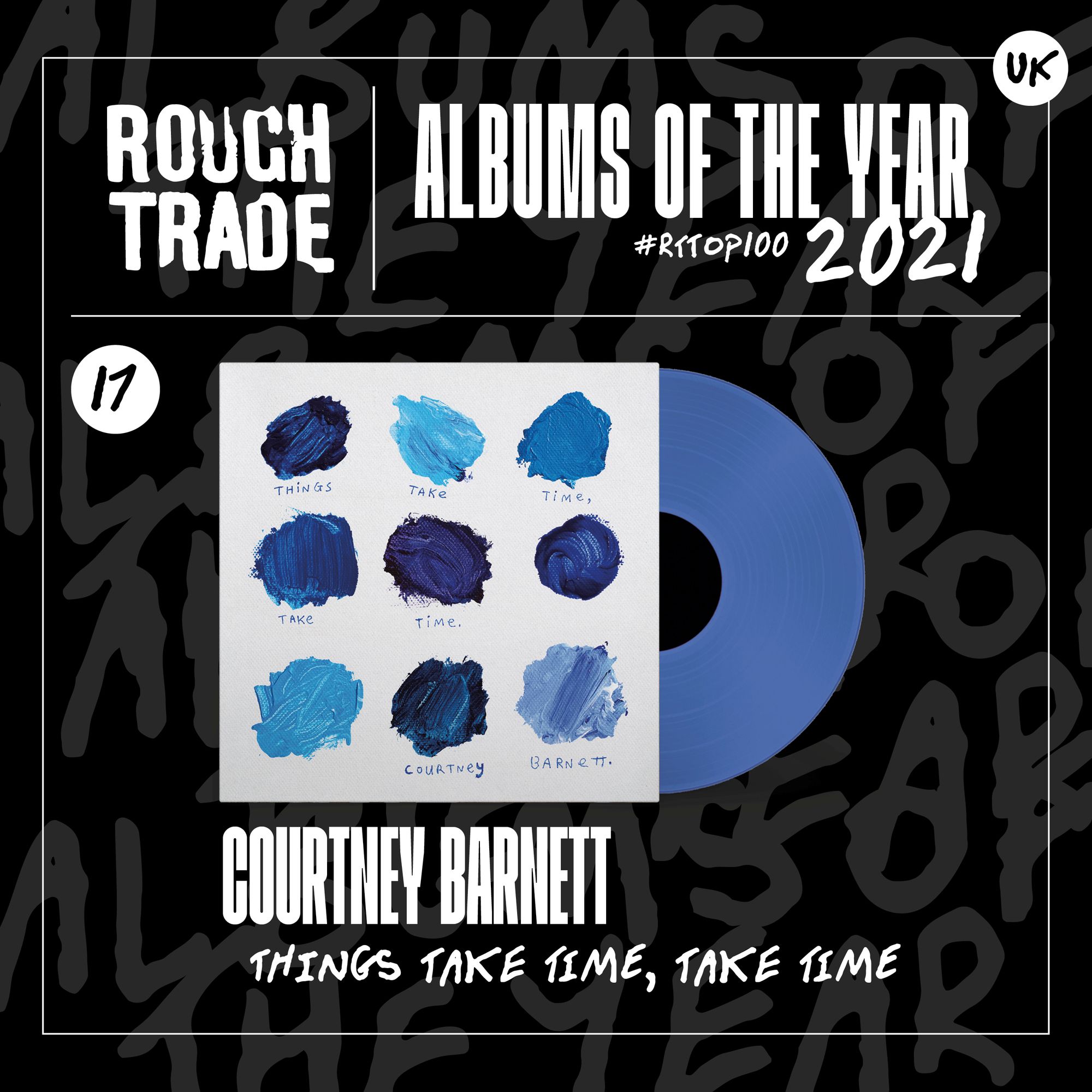 An exquisite look at the intimate, private world created by Courtney Barnett and her producer Stella Mozgawa (Warpaint, Sharon Van Etten, Kurt Vile). Her utmost beautiful and intimate record to date.
"The album feels motoristic and alive, teetering and conscious. Mdou Moctar have delivered a treat for both established fans of Saharan and world music, as well as those only just discovering the wonders of the form."
Noah, Rough Trade Bristol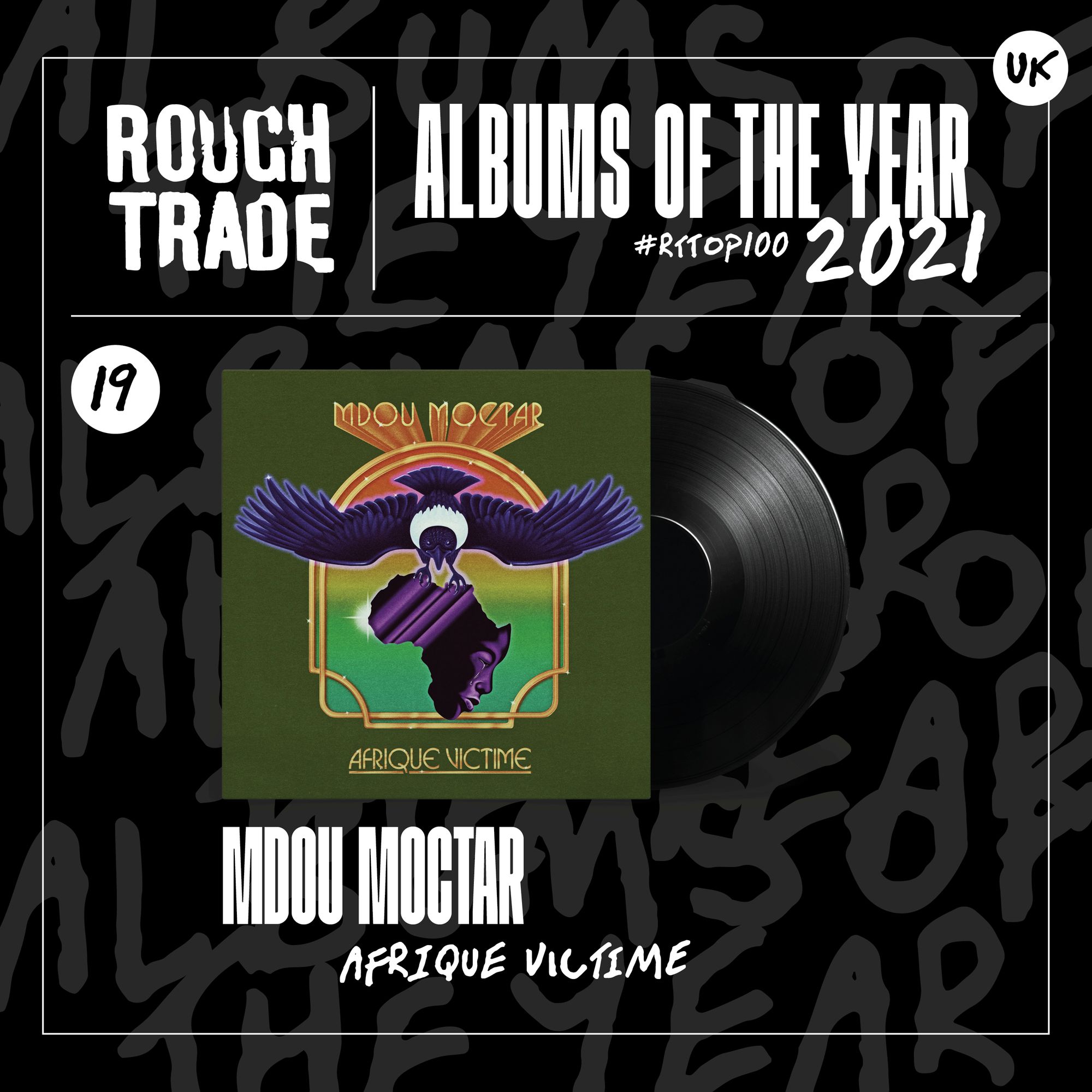 By melding guitar pyrotechnics, full-blast noise, and field recordings, the prodigious Tuareg guitarist and songwriter rips a new hole in the sky, boldly reforging contemporary Saharan music and "rock music".
"If Sanders' saxophone is the hero of the narrative, then LSO is the plot tying it together, all directed by the cinematic mind of Floating Points."
Paddy, Rough Trade Office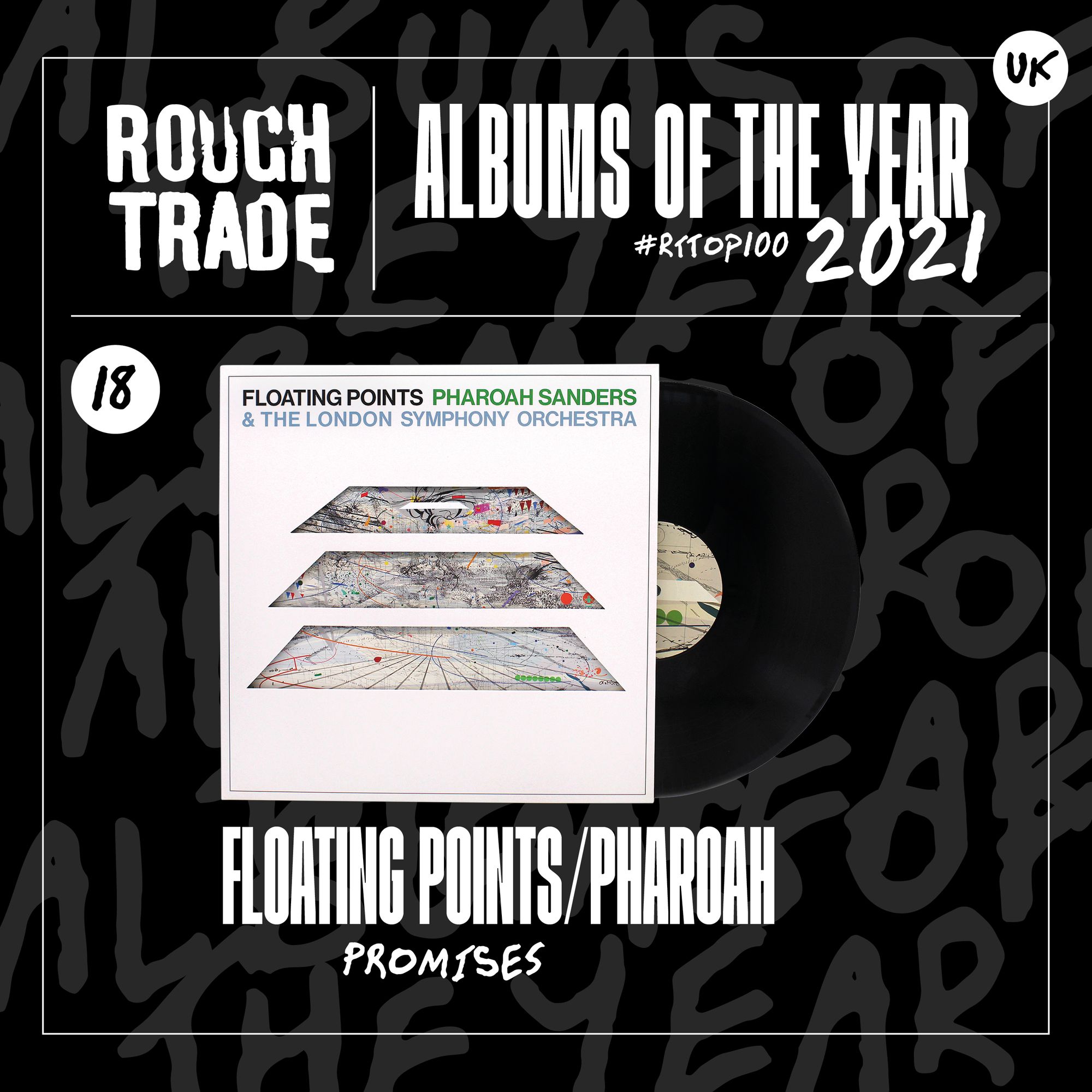 A simply stunning 46 minute album which takes through emotions you never knew you had. It floats and melts with mesmerising beauty. Floating Points, Pharoah Sanders and the London Symphony Orchestra joining together for an album for the ears, heart and soul.
"This dreamy album is a gift to those who like to stare out windows as they travel in a modern setting and Park Hye Jin has cemented herself as one of the most interesting lo-fi artists around."
Ian, Rough Trade East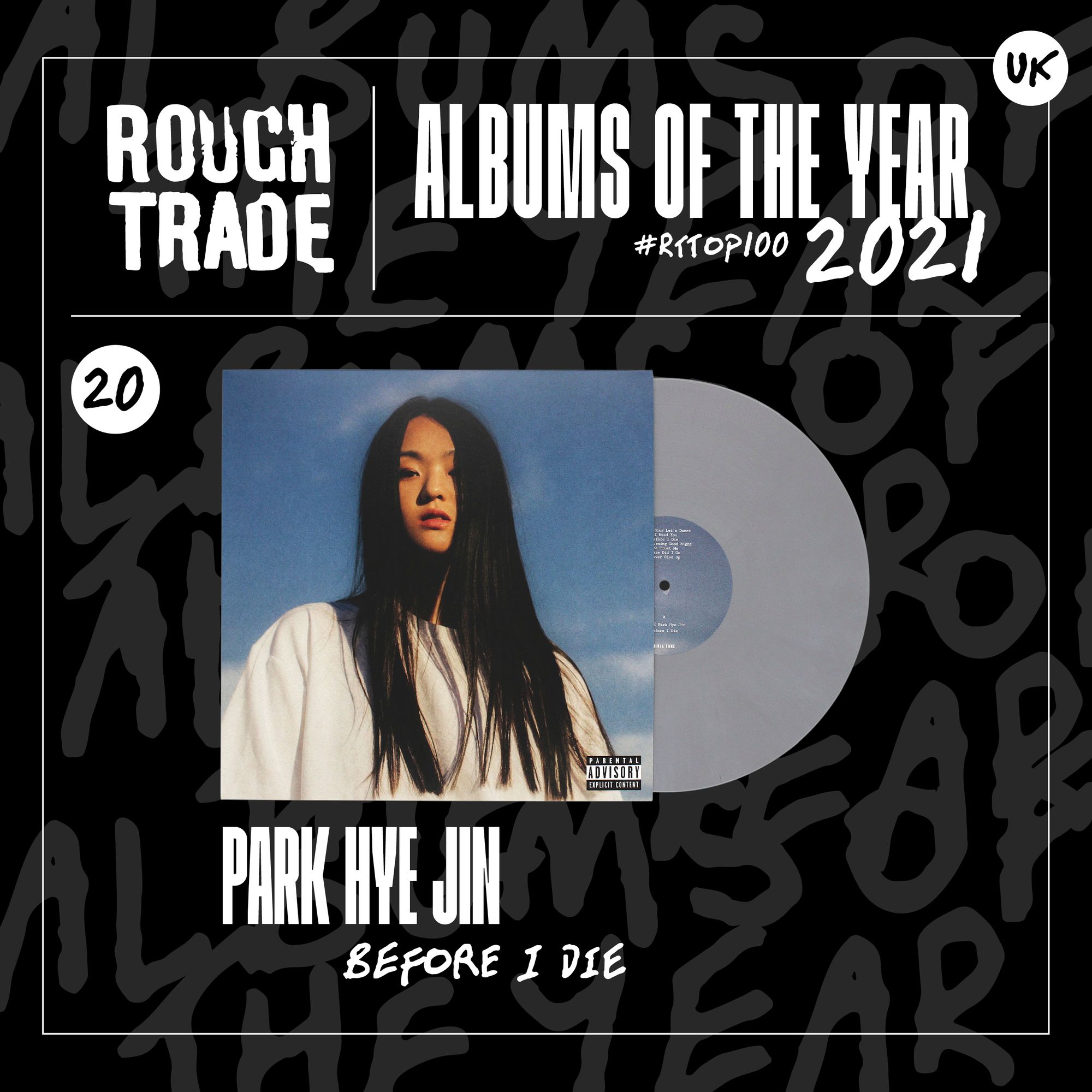 Wistful and rhythmic, Park Hye Jin combines mantra-like vocals with piano keys and rumbling bass. Her sonic palette is exponential, drawing on a range of influences that take in electronic, rap/hip-hop and downtempo sensibilities to present the most complete vision yet of her sound.