Brew better.
Photos by James Potter
Just like our music, we enjoy coffee that is distinguished, creative and full of flavour. Enter Dark Arts, the East London coffee connoisseurs conjuring all manner of roasted delights with their twisted visions and expertly sourced magic beans.
"There is an origin, variety and roast of coffee for everyone, even if they don't know it yet."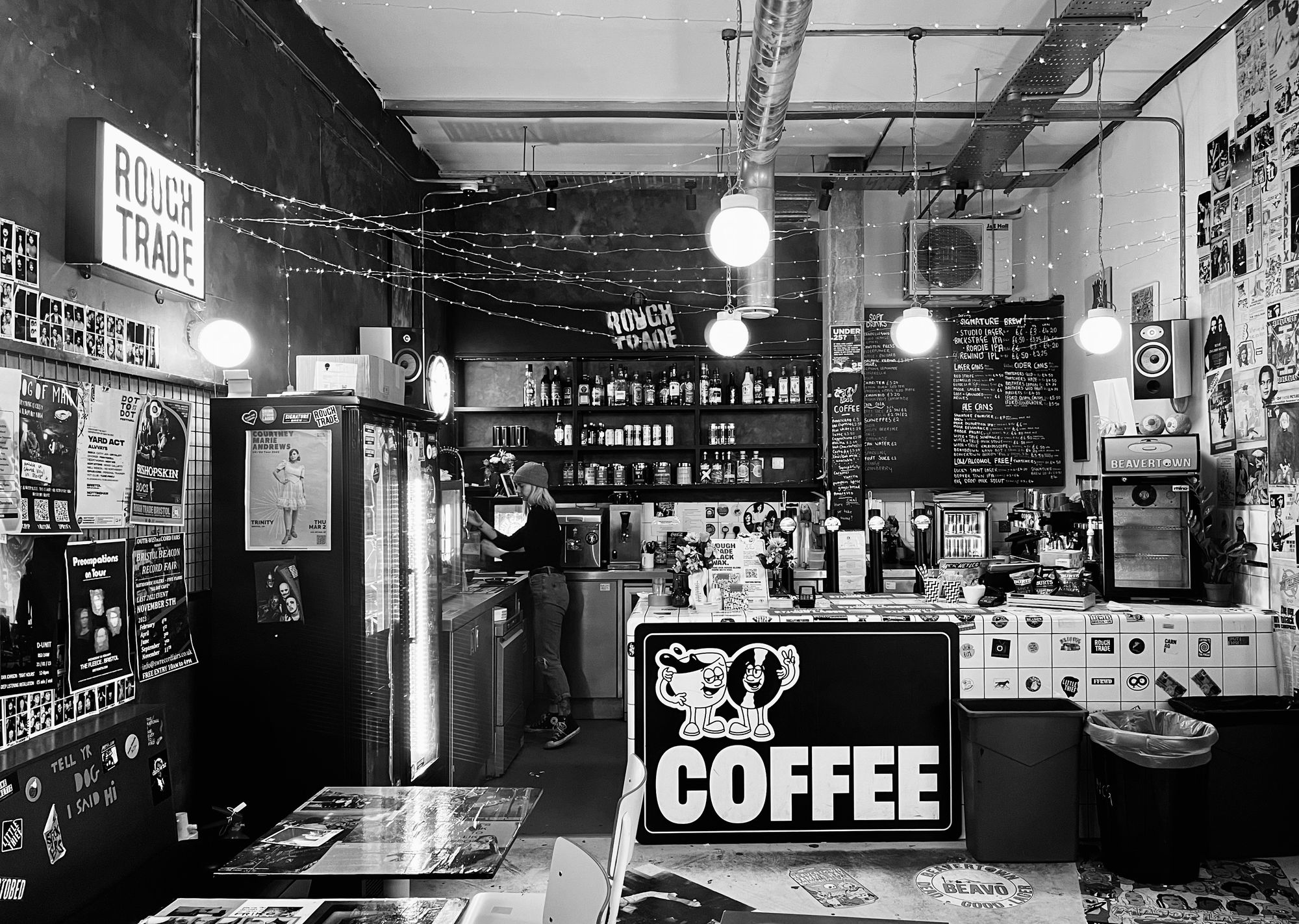 On the first day of February we dropped by their Homerton hideout, for a hot brew and a sweet sweet tour of their roastery, inclusive of an informative Q&A, which you'll find below.
We started serving Dark Arts Coffee in our cafes at Rough Trade East and Rough Trade Bristol in the summer of '22 and have been under their spell ever since, lapping up their divine notes by the cupful and doing what we do best; celebrating independent craftsmanship and a passion for doing things differently.
Did you know?
You can purchase our exclusive Dark Arts Black Wax coffee beans and brew your own brown juice in the comfort of your own home.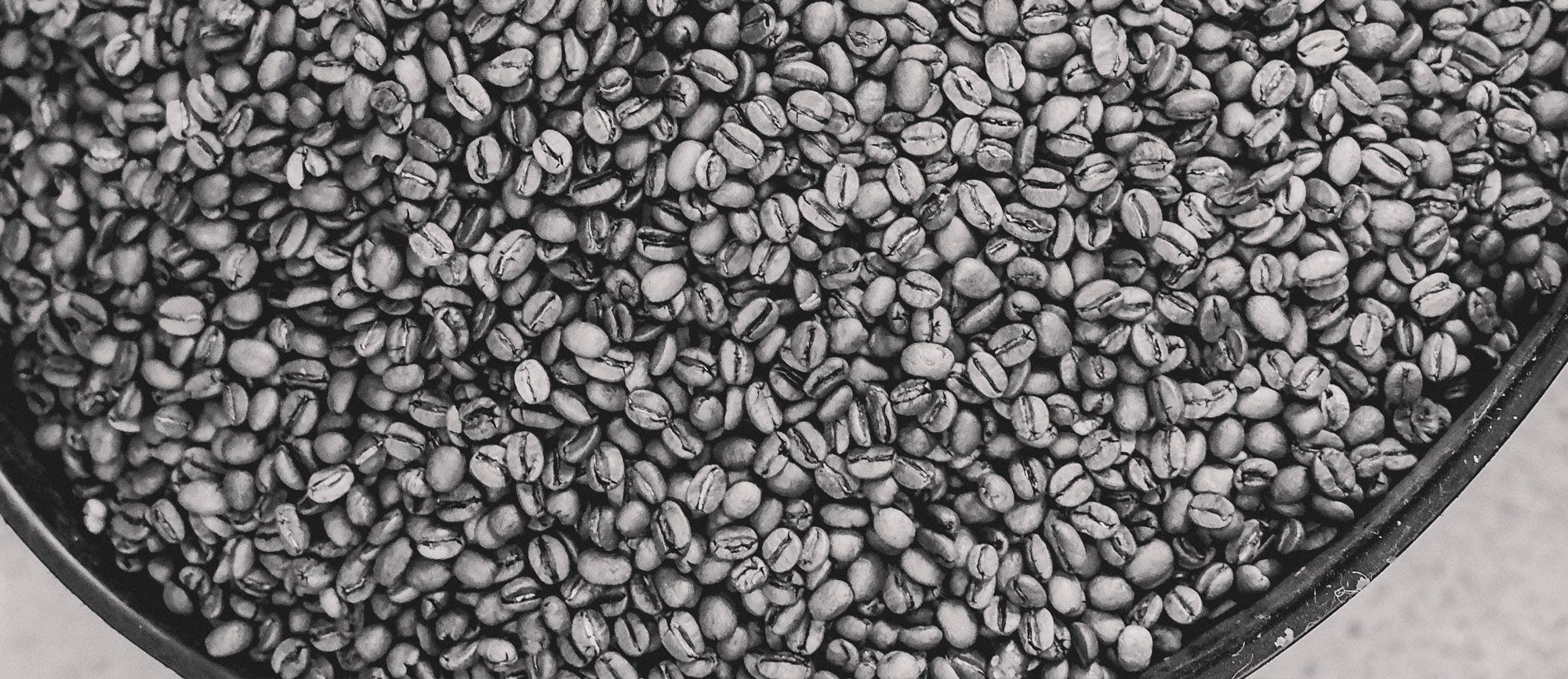 Q&A
There's a lot of coffee about these days, why should people drink Dark Arts?
We do our best to inject a sense of humour into an otherwise serious industry.
In 3 words can you describe what Dark Arts is founded on
Unfounded blind confidence.
Any myths about coffee you can debunk?
Coffee makes you dehydrated. Although caffeine is a diuretic, coffee is 98% water which outweighs the diuretic effect of the caffeine
What's the most important part of the coffee roasting process and where is it easy to go wrong?
Things can go wrong at any moment during a roast so a lot of attention has to be had throughout, although choosing when to end a roast is a very precise procedure. Even a few seconds off at this point can have a dramatic effect on the coffee.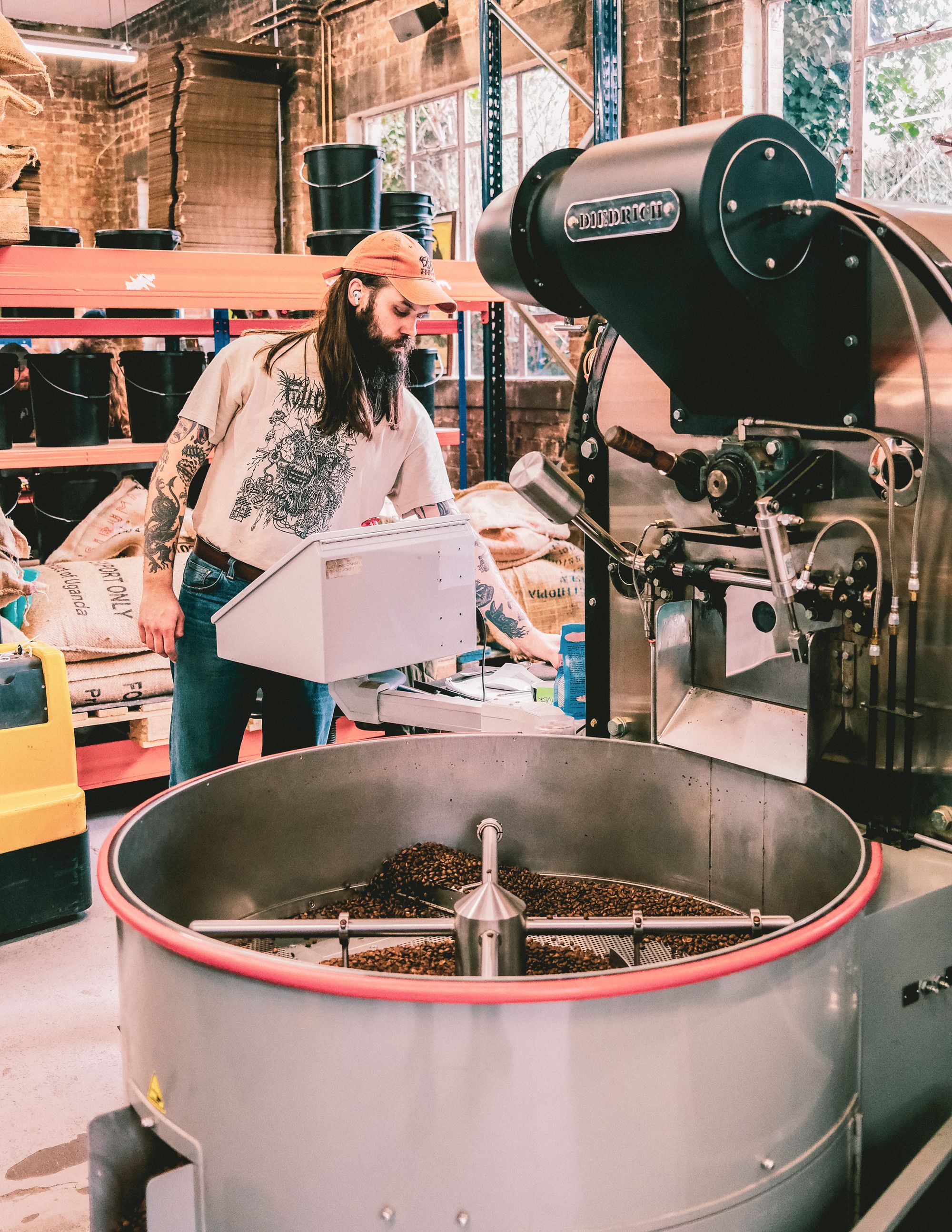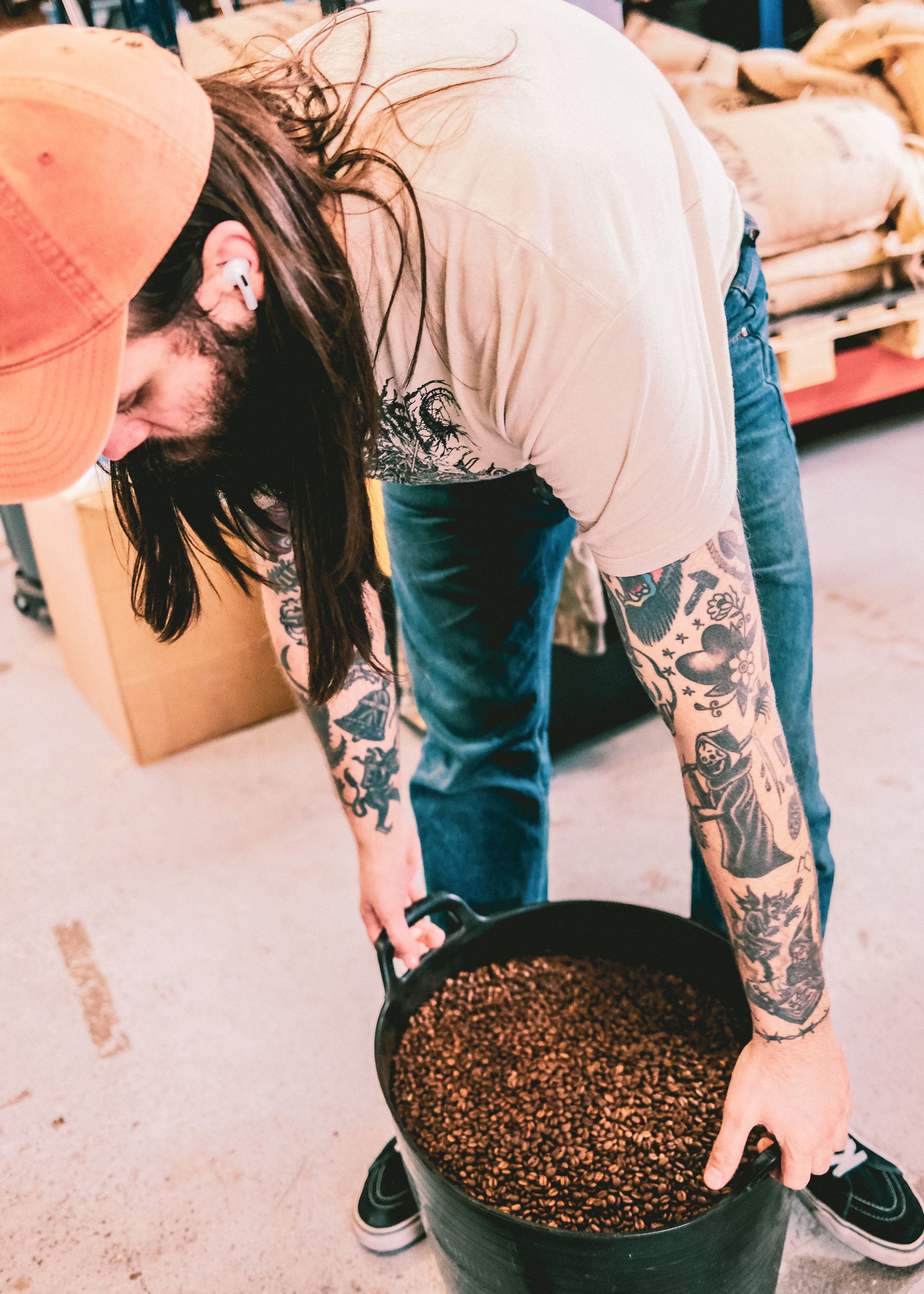 What is the most popular order from the menu at your World Peace coffee bar?
Orange Mocha Frappuccino. Until Starbucks ruined all our fun and sent a cease and desist.
For anyone who might be new to the divine pairing of coffee and records, can you explain why you think they make such a hit team?
It's just meant to be. Just like there's a sound or music style for everyone, the same goes for coffee. There is an origin, variety and roast of coffee for everyone, even if they don't know it yet.
Complete this sentence 'a coffee a day keeps the __________ away.'
A coffee a day keeps the "Repo Man" away (please purchase Dark Arts Coffee).
If Dark Arts was a band, who would you invite to support you on tour?
Creedence Clearwater Revival. But their set would be 3 hours long so we can enjoy that every night of the tour. Our set would only be 15 minutes. Because no one would be there for us and everyone would be there for Creedence.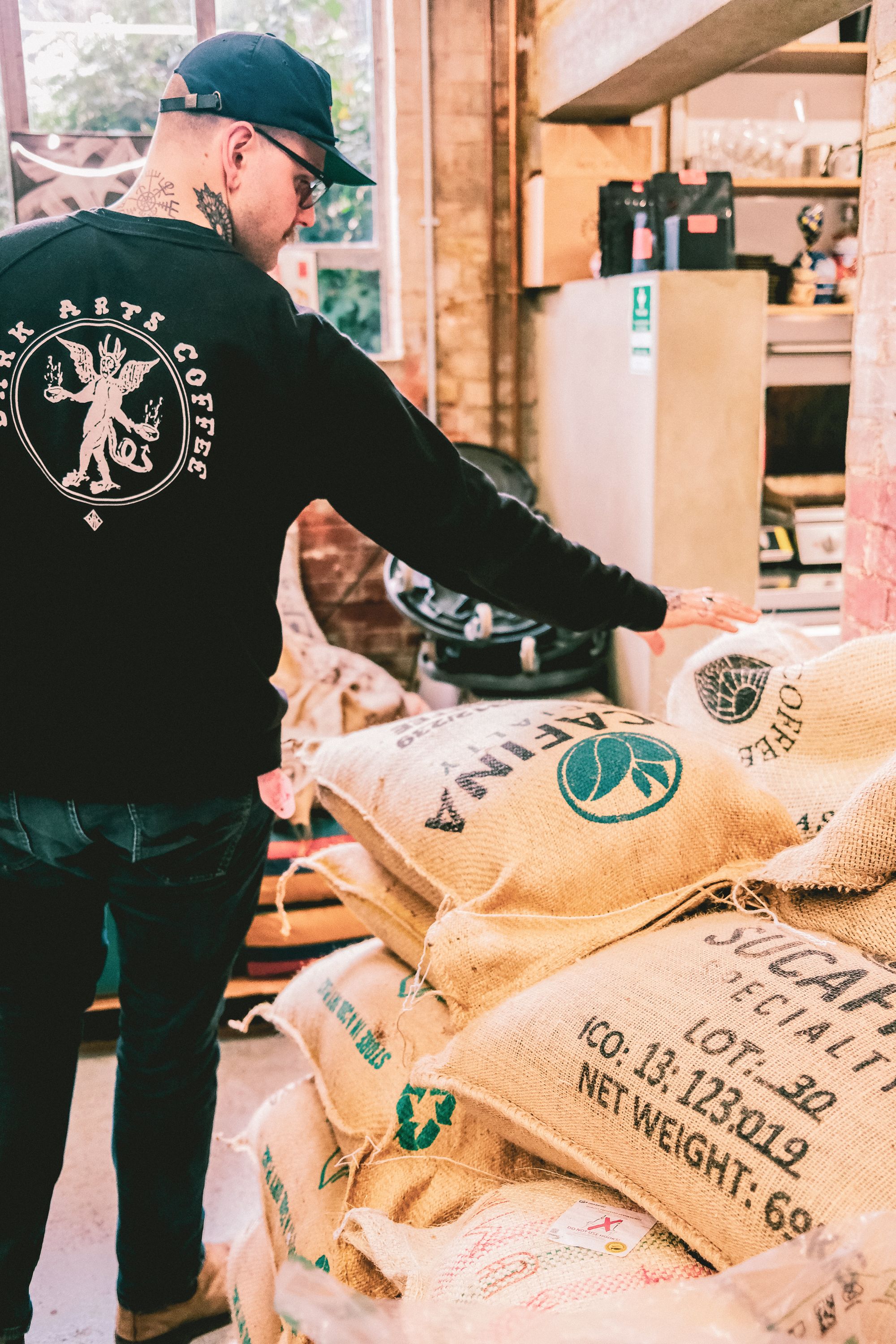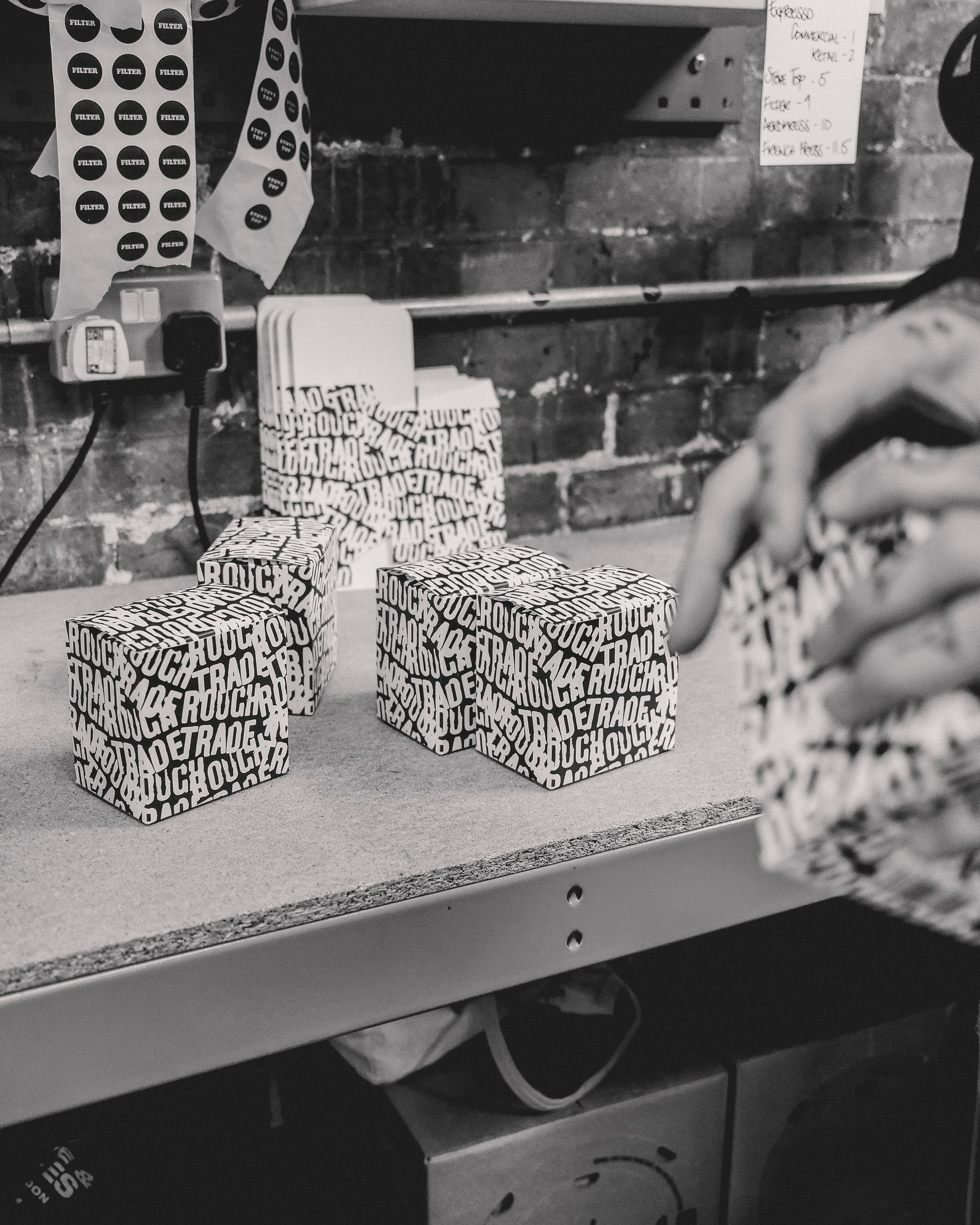 Any cool bands or artists you've discovered recently we should know about?
Team effort here. Everyone has access to the music so we get a lil bit of everything...
Sturgill Simpson
Gorgon Vomit (London-based Beastial Death Metal)
Seeyouspacecowboy
Key!
Dreezy
Rusowsky
Paper kites
Machine Girl
Name an album you'd pair with each coffee:
First of the day: Joe Vann - Found in the Smoke
Mid-morning hit: Creedence Clearwater Revival - Willy and the Poor Boys
Mid-arvo pick-me-up: Anything in Scooters catalogue
Irish coffee or espresso martini?
NEITHER. Coffee Negroni for the win.
Insert the best TikTok you've ever made below.