Few items embody the image of rebellion like the leather jacket. Its boldness and swagger reach back a century but has since become an inextricable pop culture image. As times change, so must our conceptions of rebellion. Therefore, if they want to continue their legacy, so must the leather jacket.
Born out of two buddies working at a Stockholm jeans store, the (recycled) leather of Deadwood is a rejection of the fashion industry status quo, but one that doesn't sacrifice the jacket's aesthetic pleasures. At Rough Trade, we applaud this rejection of normalcy, this spirit of independence... Rarely, however, do we see it applied with such compassion and sound intentions as Deadwood display...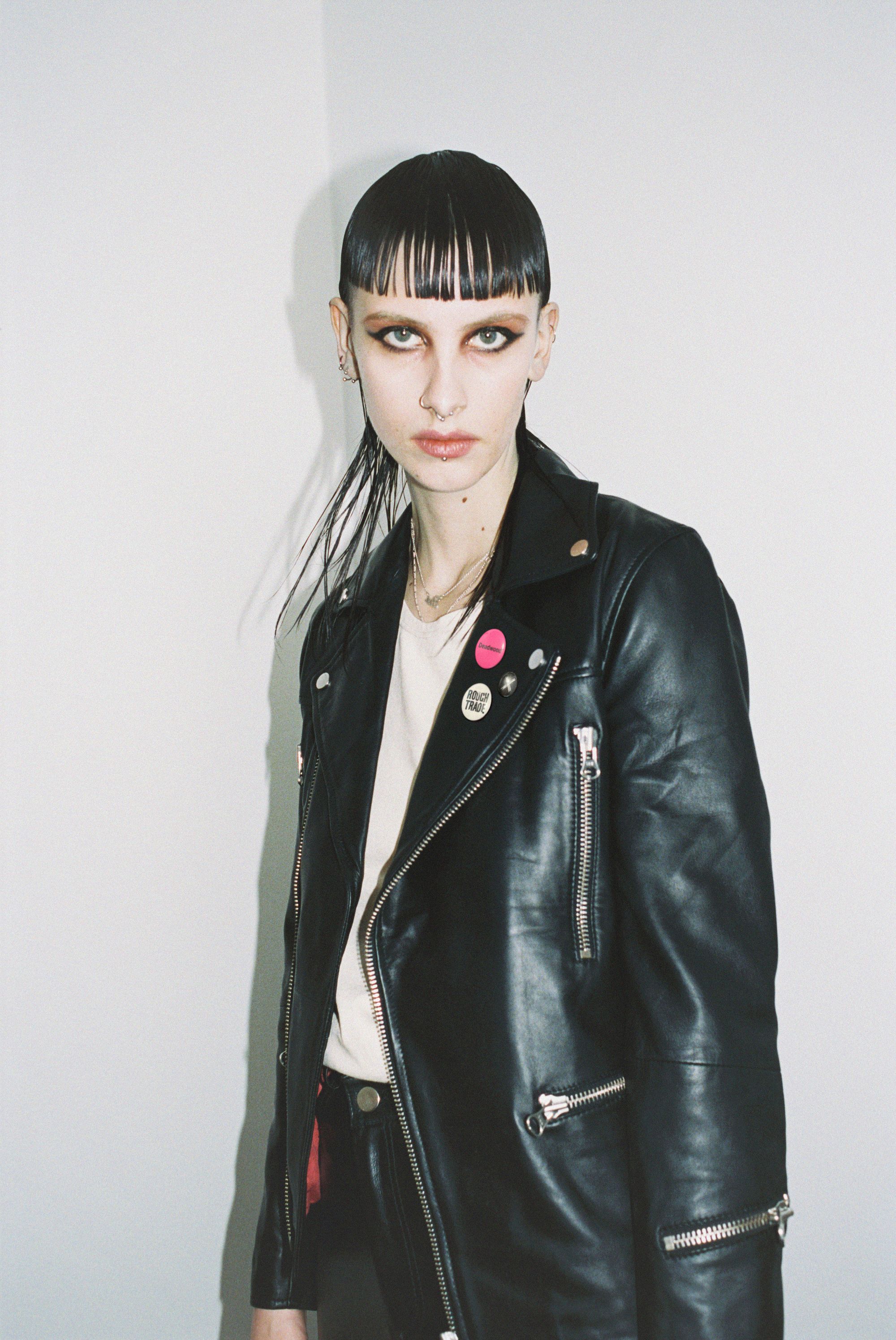 Made independently from the horrors of corporate fast fashion, Deadwood strives for sustainability. They even have a whole section about it on their website. Stitched together from vintage fabrics and post-production waste, their handmade construction creates comfort and character. The soft texture of love-worn material, but freshly assembled to their ethical and aesthetic standards; appealing to head and heart, we find it impossible to resist...
So, what better opportunity than the opening of a convention-defying, Manhattan record store to celebrate music-led rebellion and the spirit of independence - we're hugely excited and proud to announce the Rough Trade x Deadwood recycled leather jacket, exclusively available at Rough Trade NYC. Unisex, available in various sizes, come try on for yourself, from June 1st...
PS - we've also Rough Trade x Deadwood recycled leather totes!!! Rrrrrr!