New York City is what you make of it.  It acts as a Rorschach test with which you can project your feelings onto. It can be whatever you want it to be. Good or bad, it's a city of seemingly endless contradictions, burdened by reputations it couldn't care less to live up to, with a history unlike any other.
We only have one home here in America. We were welcomed to New York in 2012 and like so many others were greeted with open arms and warmth. To celebrate the city has given so much to us, we asked its residents and admirers to name the songs that represent it best. Songs from lifelong citizens, fresh-faced newcomers, and outsiders looking in; songs that pay tribute, capture its essence, and reveal its imperfections.
Here's a sample of songs that get in the New York groove, inspired by our 'New York Loves Music' survey from January 2021. Full list of 100 songs below.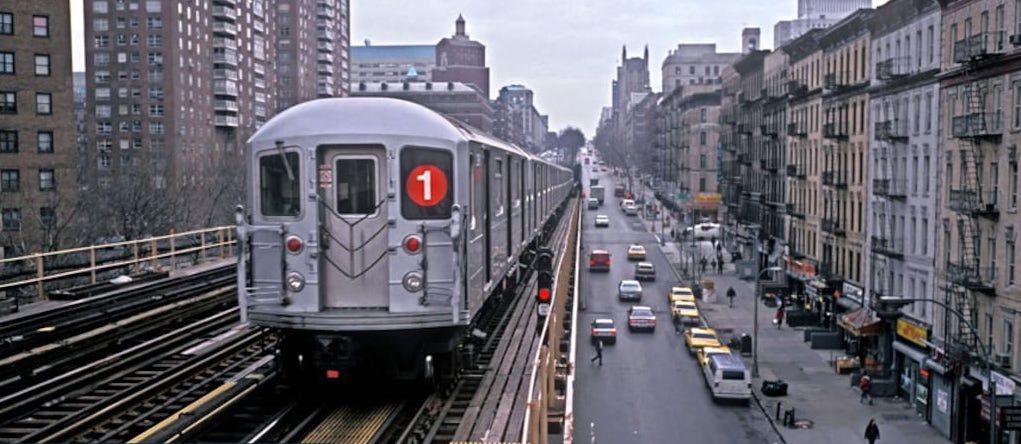 "I'm Waiting For the Man"
The Velvet Underground - The Velvet Underground & Nico
There are New York artists, and then there's The Velvet Underground. Using clanging pianos to evoke an anxious fervor, "I'm Waiting for the Man" is a stark portrait of heroin use between Lexington and 125th Street. Armed with simplisticity and gritty sound and a willingness to confront the darker edges of city life, they remain the perennial New York act.
"An Open Letter to NYC"
Beastie Boys - To the 5 Boroughs
The Beastie Boys are a New York institution. They were born out of the hardcore scene before recording their debut in Rick Rubin's NYU dorm room. There are many songs from the trio about their hometown but none as forthright as "An Open Letter to NYC". One of many tributes to the city in the wake of 9/11, The Beasties avoided jingoistic traps by concentrating on the underserved communities of New York City. Through this pronounced focus and their unique blend of hip-hop zen philosophy, it's one of the band's most mature and reflective statements.
"New York, New York"
Frank Sinatra - Trilogy: Past, Present, Future

"I'm a die-hard Yankees fan and I still get goosebumps every time."

- Dan, Brooklyn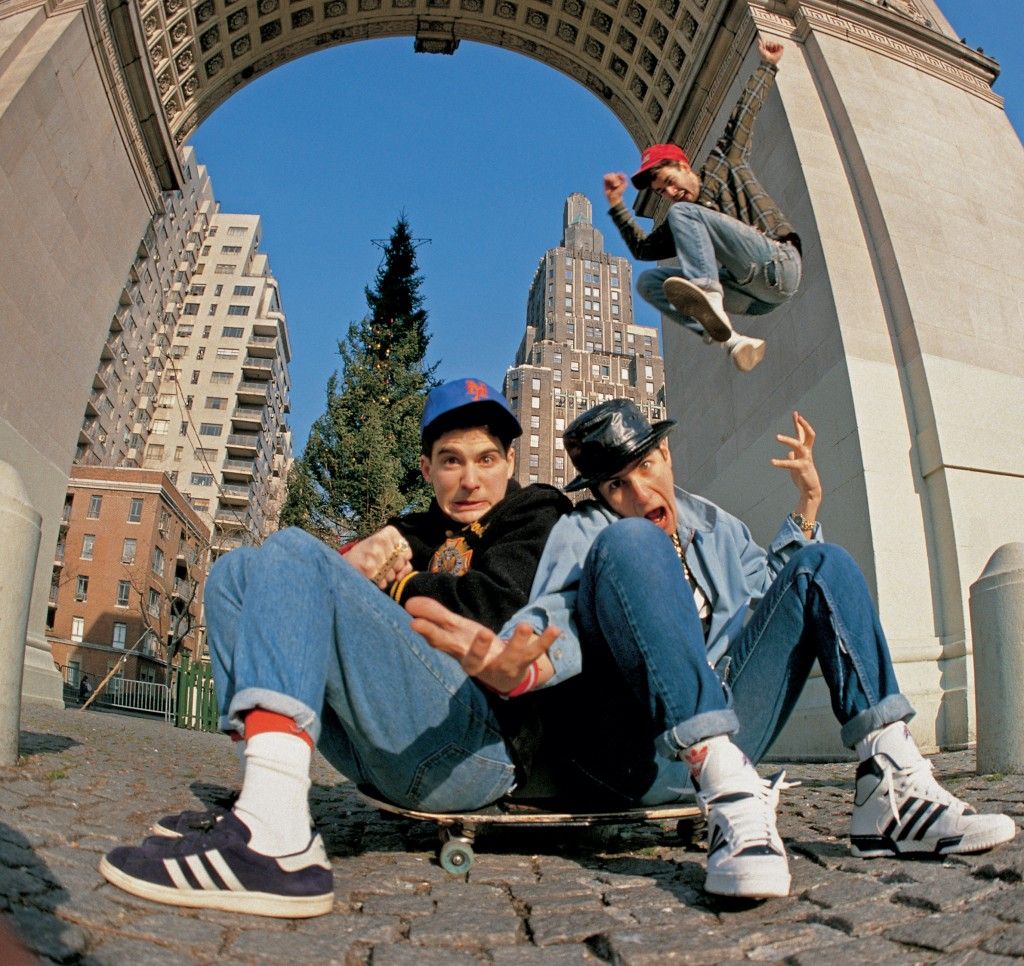 "My My Metrocard"
Le Tigre - Hot Topic
An exceptionally upbeat screed against then-Mayor Giuliani's reign, Le Tigre craft a song as catchy as it is furious. Using the titular Metrocard to tour the effects of the late 90s "quality-of-life" crackdown, Kathleen Hanna decries Giuliani's attack on the city's sex workers through an infectious go-go hook.
"New York Is Killing Me"
Gil Scott-Heron - I'm New Here
Three years after James Murphy admitted New York was bringing him down, Gil Scott-Heron went for the jugular. Worn down by the exhaustion that comes from a city that never stops moving, Scott-Heron sounds weary, as if he's trapped in a feeling that the city may no longer be a home. New York has prided itself as a city of blunt honesty, so any list about it is incomplete without a bit of skepticism.
"New York City Cops"
The Strokes - 'Is This It'

"Its not a song about New York exactly... but I think its The Strokes entire first album. 'Is This It' was my New York when I moved here... we saw they play a bunch... those songs sounded like our nights out... and came from here."

- Douglas, Brooklyn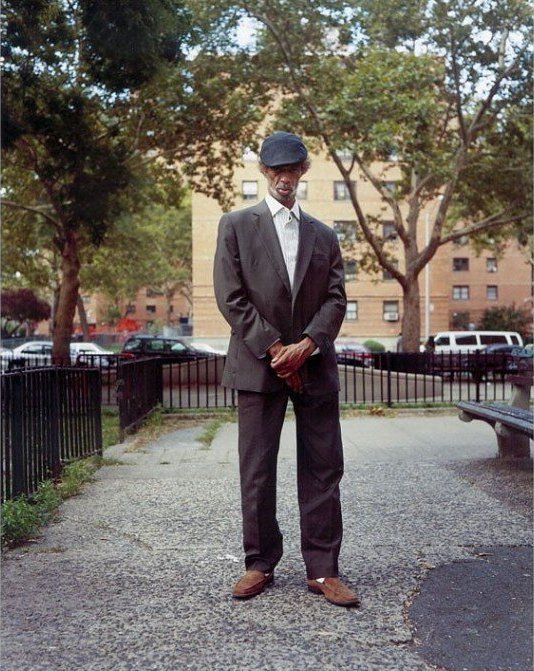 "New York I Love You But You're Bringing Me Down"
LCD Soundsystem - Sound of Silver

In our 'New York Loves Music' survey, one out of every 10 entries mentioned this song as their favorite about New York.
"Brooklyn Zoo"
Ol' Dirty Bastard - Dirty Story: The Best Of Odb
Wu-Tang's wildcard started his solo career a year after their breakthrough album, Ol' Dirty Bastard's debut single "Brooklyn Zoo" was one of his biggest. Shouting out his old crew 'Brooklyn Zu', the track features all of the hallmarks of a great ODB track: his rambling, chaotic flow, RZA's smooth as silk production, and an uncompromising sense of absurdity.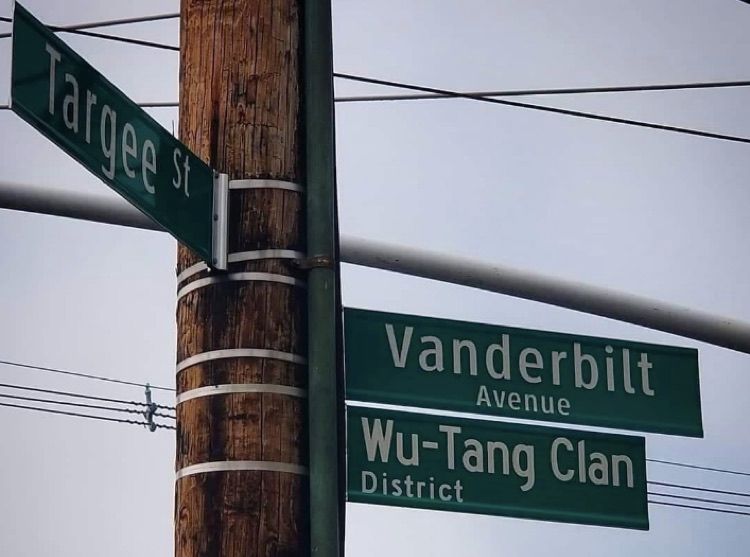 "Hey Manhattan!"
Prefab Sprout - A Life of Surprises: The Best of Prefab Sprout
Originally written to feature Isaac Hayes on vocals, Prefab Sprout's "Hey Manhattan!" is distinctly from a foreign perspective. Written by an English band for their transatlantic crossover, the sophisti-pop act don't play coy with. Even as they namedrop Fifth Ave and Frank Sinatra with a wink and a smirk, its depiction of the blissful naivete of arriving in a city ripe with possibilities still rings true.
"Ever Since New York"
Drawing on the contrast of a twangy instrumental and its setting's urban longing, "Ever Since New York" is a moment of graceful puberty for the former teen idol. Based on a time when Styles received unfortunate news in a Brooklyn hotel, it's the sight of an artist reaching for maturity that's finally within their grasp.
"Stoned and Starving"
Parquet Courts - Light Up Gold
Since their inception, Parquet Courts have asserted themselves as one of New York's best modern bands. "Stoned & Starving" sees the band taking an increasingly paranoid walk through Ridgewood, Queens. The casual stroll turns sour as they sputter out bodega options over a relentless rhythm section before erupting into slacker guitar heroism.
"New York / N.Y."
Nina Hagen - Angstlos

"Nina perfectly captures the essence of a glamorous, chaotic and music-driven night of old New York that I wish still existed today"

- Daniela, Brooklyn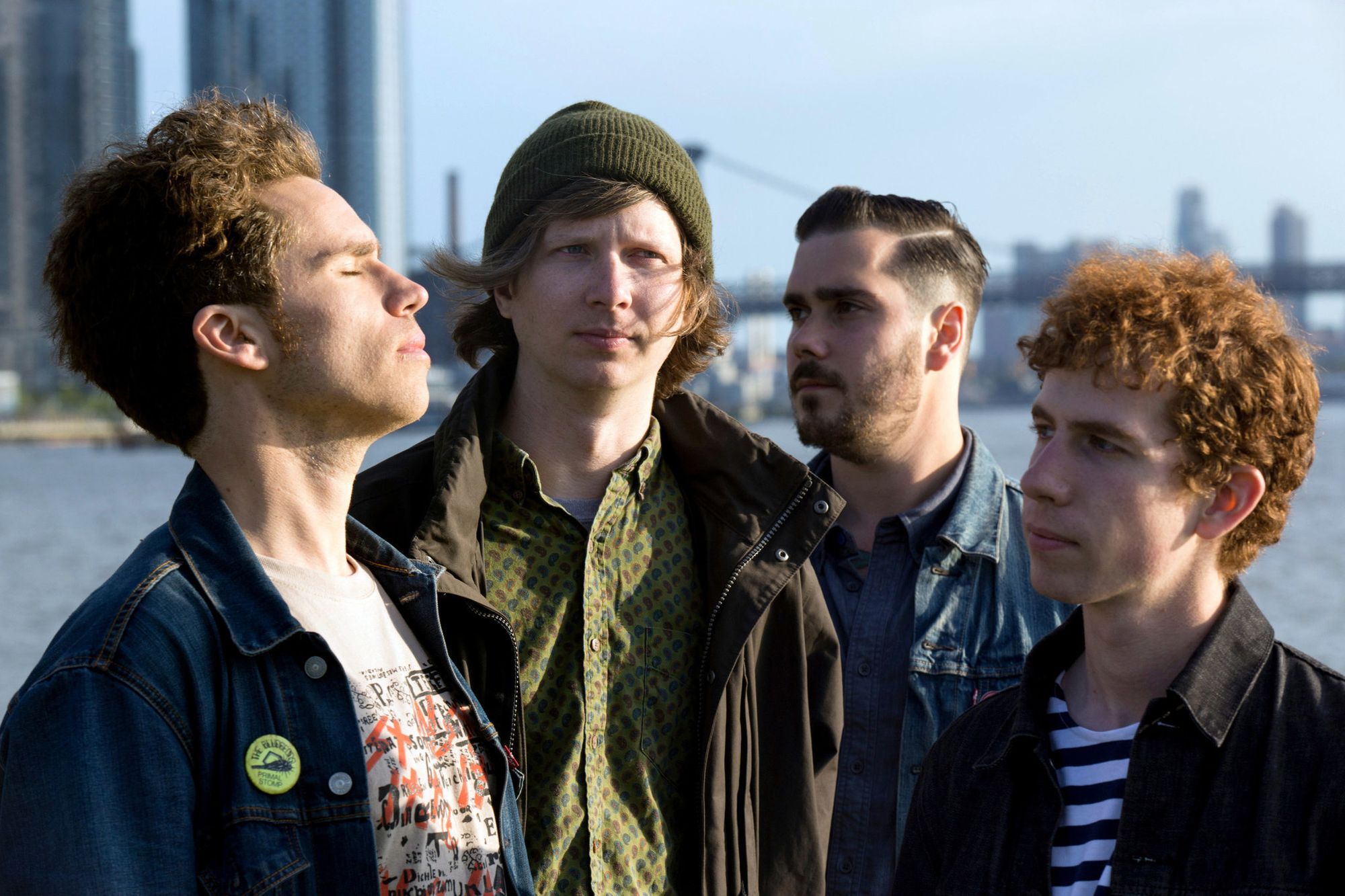 "Diet Mountain Dew"
Juxtaposing the bright lights of New York with the fizzy joys of Diet Mountain Dew, Lana Del Rey hints at something poisonous underneath the surface. One of her most playful compositions, the song similarly goes down easy with its bouncy hip-hop instrumental and dancing piano flourishes.

"Life During Wartime"
Few bands reflect the creative melting pot of the CBGB-era like Talking Heads. The wiggly funk track served as the first single from their masterful Fear of Music and raised the bar for the former RISD students to the heavens. As much as David Byrne exclaims that "this ain't no disco", it sure sounds like it.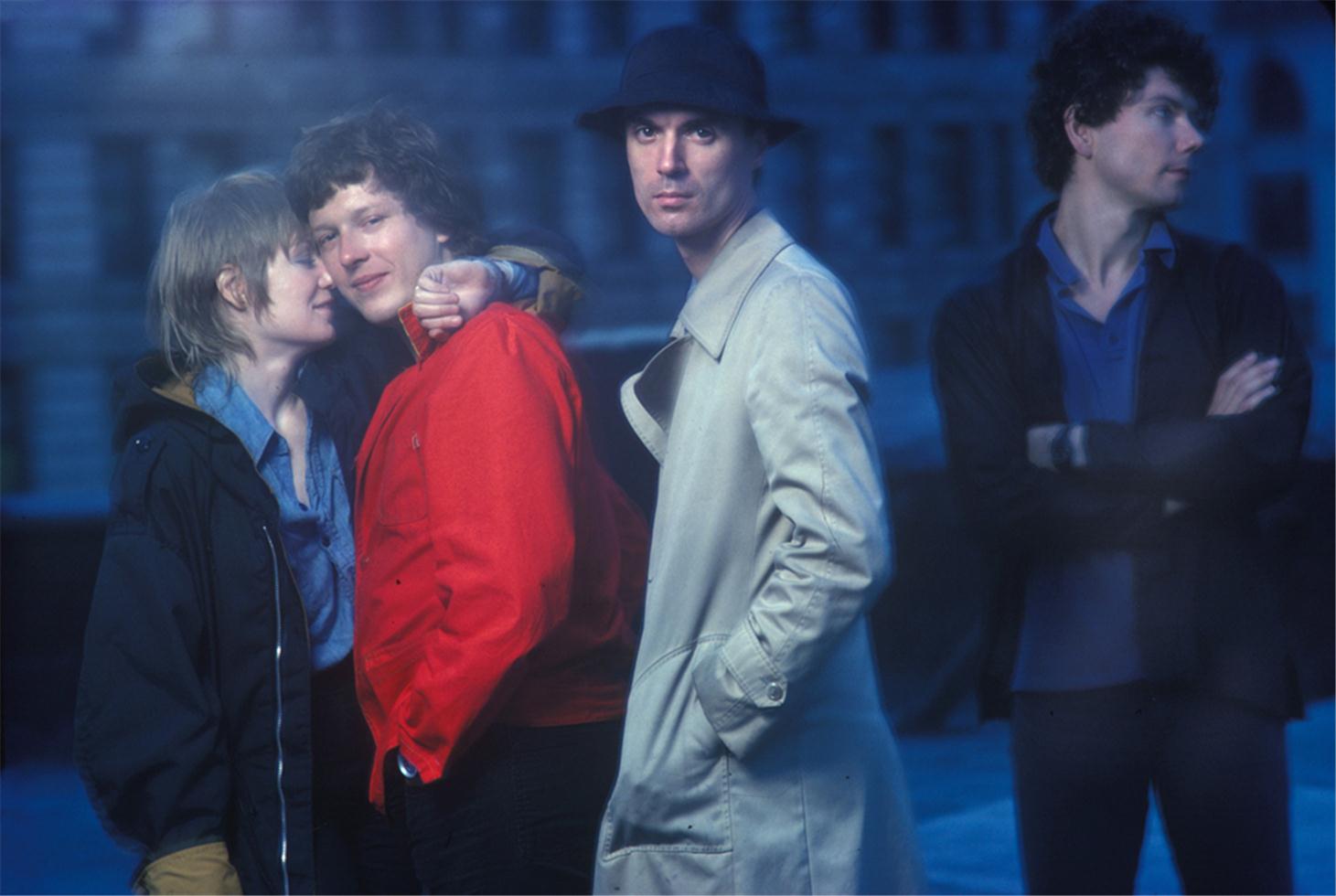 "53rd and 3rd"
One of the first punk bands, let alone New York punk bands, Ramones "53rd & 3rd" is an autobiographical depiction of songwriter Dee Dee Ramone's time as a teenage prostitute. Whereas other songs from the debut have a hooky slickness, "53rd & 3rd" is ragged and tattered, embodying the seediness of New York's underbelly.
"Leaving New York"
R.E.M. - Around The Sun

"As someone who moved from Brooklyn to Pittsburgh mere weeks ago, R.E.M.'s "Leaving New York" has felt very true to me."

- Colleen, (formerly) Brooklyn
"Shook Ones, Part II"
Looping a strain of noise from Quincy Jones into one of hip-hop's most instantly recognizable beats, Mobb Depp crafted a masterful look into the Queens street life. A grimy, hard-hitting track that set a new standard for hip-hop realism as well as one that few would ever live up to. It remains a legacy not just for the group, but for New York rap music as a whole.
"New York's Not My Home"
Jim Croce - You Don't Mess Around With Jim
Simply put, New York City isn't for everyone. To some, it's a haven for expression and opportunity, to others, it's a hellhole. Jim Croce is no New Yorker, but he taps into a feeling even the most hardened native can understand. That despite being surrounded by millions, you can still manage to feel alone.
"New York City"
Adrianne Lenker and Buck Meek - b-sides

"New York City" by Adrianne Lenker is so soft and beautiful and honest. It makes me feel braver and smaller—not in a way that makes me feel incapable, but that makes me feel like I'm a part of something grand."

- Jenna, Brooklyn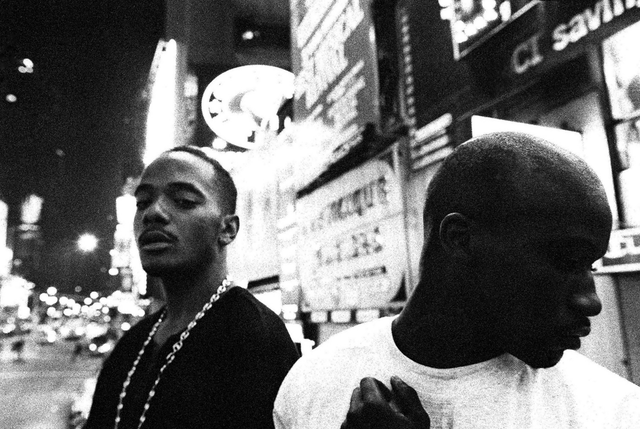 "Down and Out in New York City"
James Brown - 'Black Caesar'

"The Minister of the New New Super Heavy Funk is unfuckwitable."

- Shawtane, Brooklyn
"Strange Powers"
New York City is far from the only city mentioned in The Magnetic Fields' globe-trotting take on obsession, but it is the first. By setting the events from the heights of Coney Island's Ferris wheel, it creates the sensation that New York isn't too far from any of its other destinations. It's the closest the band came to writing a pop song as well as one of their most beloved.

"ABCs of New York"
No chorus? no problem. Princess Nokia strolls through life in her native city describing its communities and livelihood in bright-hued colors. Deftly maneuvering between iconography and fine personal details and critiques, Nokia doesn't go for cheap romanticization but a fully-realized portrait of a city by a lifelong citizen.
"I'll Take Manhattan"
Blossom Dearie - Once Upon a Summertime

"I love the wistful, nostalgic energy of Blossom Dearie's 'I'll Take Manhattan'"

- Lucy, Manhattan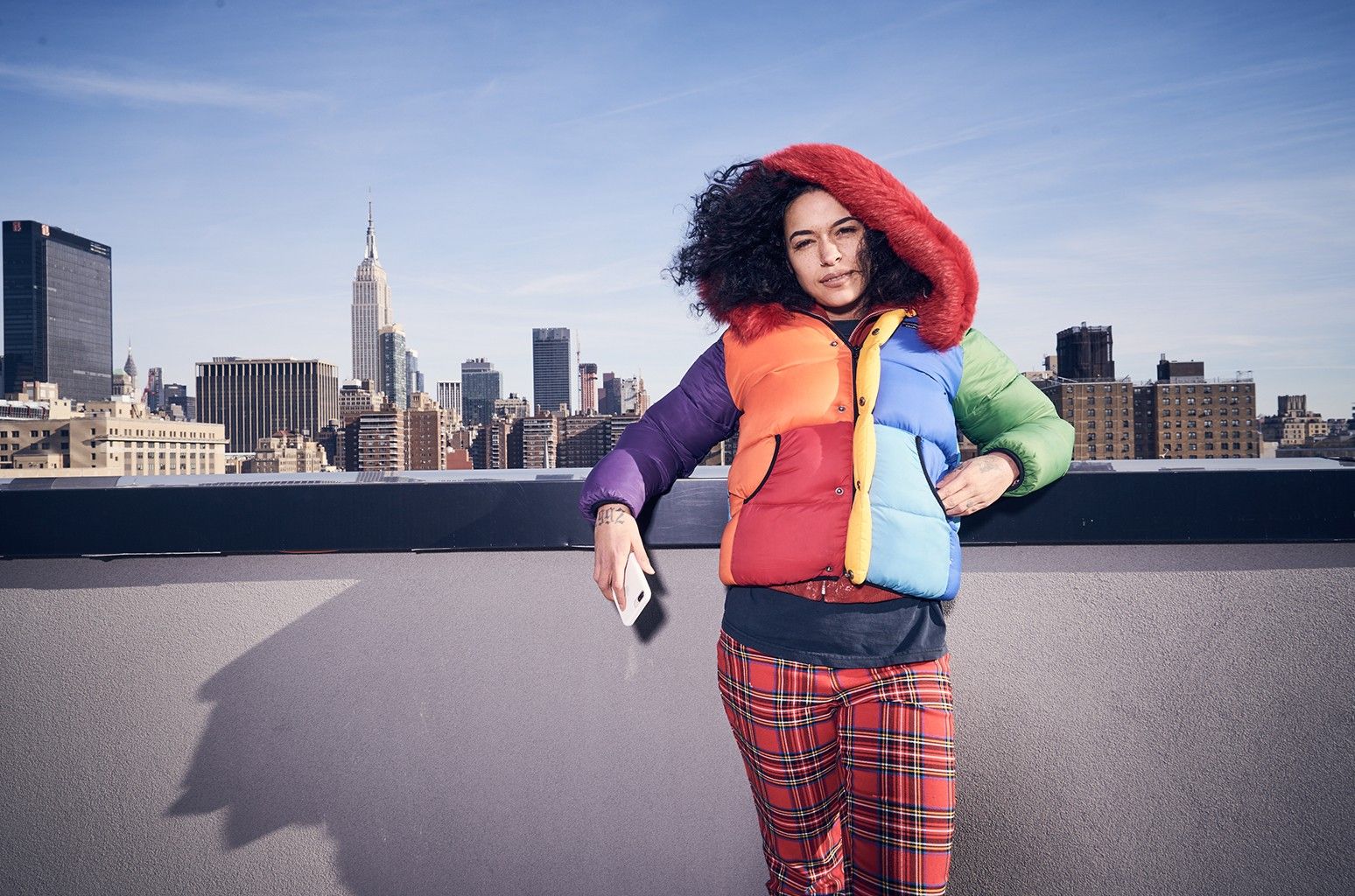 "Halloween Parade"
Lou Reed - New York

I wasn't alive when Lou Reed was stomping around Lower Manhattan, but the song captures the excitement and energy in a way that feels so alive."

- Will, Brooklyn
"Fairytale of New York"
The Pogues - If I Should Fall from Grace with God
The irony that the success of New York's greatest holiday song largely comes from The Pogues' home across the Atlantic, but perhaps that only makes it more special. Masking the drunken stupor of unsentimental lyrics with boisterous pianos and chestnut cheer, few songs come as close to capturing the specific magic of a New York Christmas as this.
"Above the Bodega (Local Business)"
Titus Andronicus - Productive Cough
Like many New Jerseyans, Titus Andronicus sounds like they've spent a lot of time staring across the Hudson, dreaming of another life. An ode to New York's most essential, "Above the Bodega (Local Business)" recalls the sounds of Springsteen's rugged yet sensitive extensions of pop music's golden age; filling it with the same colors and joy that the corner shops give us.

And now, in no particular order, here are 100 Songs about New York City:
LCD Soundsystem - "New York, I Love You But You're Bringing Me Down"
Joanna Newsom - "Sapokanikan"
Simon & Garfunkel - "The Only Living Boy In New York"
Sonic Youth - "Cotton Crown"
St.Vincent - "New York"
Grandmaster Flash & The Furious 5 - "The Message"
Harry Nilsson - "I Guess the Lord Must Be In New York City"
Harry Styles - "Ever Since New York"
Interpol - "NYC"
Steely Dan - "Daddy Don't Live In That New York City Anymore"
Stevie Wonder - "Living for the City"
Ace Frehley - "New York Groove"
Titus Andronicus - "Above the Bodega (Local Business)"
Tom Waits - "Downtown Train"
Al Kooper - "New York City (You're a Woman)"
Andrew WK - "I Love NYC"
Blossom Dearie - "I'll Take Manhattan"
Bob & Earl - "Harlem Shuffle"
Mos Def - "Brooklyn"
Nas - "N.Y. State of Mind"
Adrianne Lenker & Buck Meek - "New York City"
New Pornographers - "Myriad Harbour"
Bob Dylan - "Talkin' New York"
Bomb the Music Industry - "Sort of Like Being Pumped"
Alice Cooper - "Big Apple Dreamin (Hippo)"
Boogie Down Productions - "South Bronx"
Busta Rhymes - "New York Shit"
Cam'ron - "Welcome to New York City"
Princess Nokia - "ABC's of New York"
Cat Power - "Manhattan"
Chainsmokers - "New York City"
The Strokes - "New York City Cops"
Childish Gambino - "LES"
Bobby Womack - "Across 110th St"
Chris Thile - "Thank You, New York"
Purple Mountains - "Snow is Falling in Manhattan"
Quicksand - "East 3rd Street"
Rakim - "New York (Y'all Out There)"
Ramones - "Rockaway Beach"
Christopher Owens - "Here We Go"
Cole Porter - "I Happen to Like New York"
Beastie Boys - "An Open Letter to NYC"
Billie Holliday - "Autumn in New York"
Billy Joel - "New York State of Mind"
Elbow - "New York Morning"
Ella Fitzgerald & Duke Ellington - "Take the A Train"
Frank Sinatra - "(Theme from) New York, New York"
Garland Jeffreys - "New York Skyline"
Ghostface Killah - "King of New York"
Jay Z & The Notorious B.I.G. - "Brooklyn's Finest"
Jeffrey Lewis - "The Chelsea Hotel Oral Sex Song"
Jim Croce - "New York's Not My Home"
Jimmy Eat World - "Movielike"
Joe Walsh - "In the City"
Black Star - "Respiration"
Joey Bada$$ - "Belly of the Beast"
Jonathan Richman - "Springtime in New York"
Joni Mitchell - "Chelsea Morning"
Mott the Hoople - "Whizz Kidd"
Mxmtoon - "myrtle ave."
Nada Surf - "Blizzard of 77"
Judge - "New York Crew"
Julian Casablancas - "Ludlow Street"
Mina Caputo - "New York City"
Kool G Rap & Polo - "Streets of New York"
Lana Del Rey - "Diet Mountain Dew"
Labelle & Laura Nyro - "Spanish Harlem"
John Coltrane - "Central Park West"
John Lennon - "New York City"
Le Tigre - "My My Metrocard"
Leonard Cohen - "First We Take Manhattan"
Lord Tariq & Peter Gunz - "Deja Vu"
Gil Scott-Heron - "New York is Killing Me"
The Wombats - "Moving to New York"
They Might Be Giants - "New York City"
Gotobeds - "New York's Alright"
Gran Combo - "Un Verano en Nueva York"
James Brown - "Down & Out in New York City"
Jay Z & Alicia Keys - "Empire State of Mind"
Sharon Van Etten - "Seventeen"
Sylvain Sylvain - "14th Street"
Talking Heads - "Life During Wartime"
Tedeschi Trucks Band - "Midnight in Harlem"
Jay Z & M.I.A - "Brooklyn, We Go Hard"
Lou Reed - "Halloween Parade"
The Magnetic Fields - "Strange Powers"
Marianne Faithful - "Times Square"
Mell Tillis - "Brooklyn Bridge"
Misterwives - "Queens"
Mobb Deep - "Shook Ones, Part II"
Moldy Peaches - "NYC's Like a Graveyard"
Nina Hagen - "New York / N.Y"
Norah Jones - "Back to Manhattan"
Odyssey - "Native New Yorker"
Ol' Dirty Bastard - "Brooklyn Zoo"
Onyx - "Walk in New York"
The Orion Experience - "NYC Girl"
Parquet Courts - "Stoned & Starving"
PJ Harvey - "This Mess We're In"
Prefab Sprout - "Hey Manhattan"
RATKING - "Snow Beach"
Richard Ashcroft - "New York"
Richard Swift - "The Novelist"
Rolling Stones - "Shattered"
Run DMC - "Christmas in Hollis"
Serge Gainsbourg - "New York USA"
The Dictators - "Avenue A"
The Drums - "626 Bedford Avenue"
The Kills - "What New York Used to Be"
The National - "So Far Around The Bend"
Petula Clark - "Downtown"
Phil Ochs - "Outside a Small Circle of Friends"
Phosphorescent - "The Mermaid Parade"
The Pogues - "Fairytale of New York"
The Undead - "My Kinda Town"
The Velvet Underground - "I'm Waiting For My Man"

If you need even more, here's an on-going playlist with hundreds of songs about New York City.