Tell us your Album of the Year for 2019 and win!
2019, it's been quite a year. We've had our say...now it's over to you.
Your favourite album. Perhaps it's wildly, inexplicably unexpected. Or maybe it's, duh, achingly obvious. Doesn't matter. All that matters is that you bloody love it.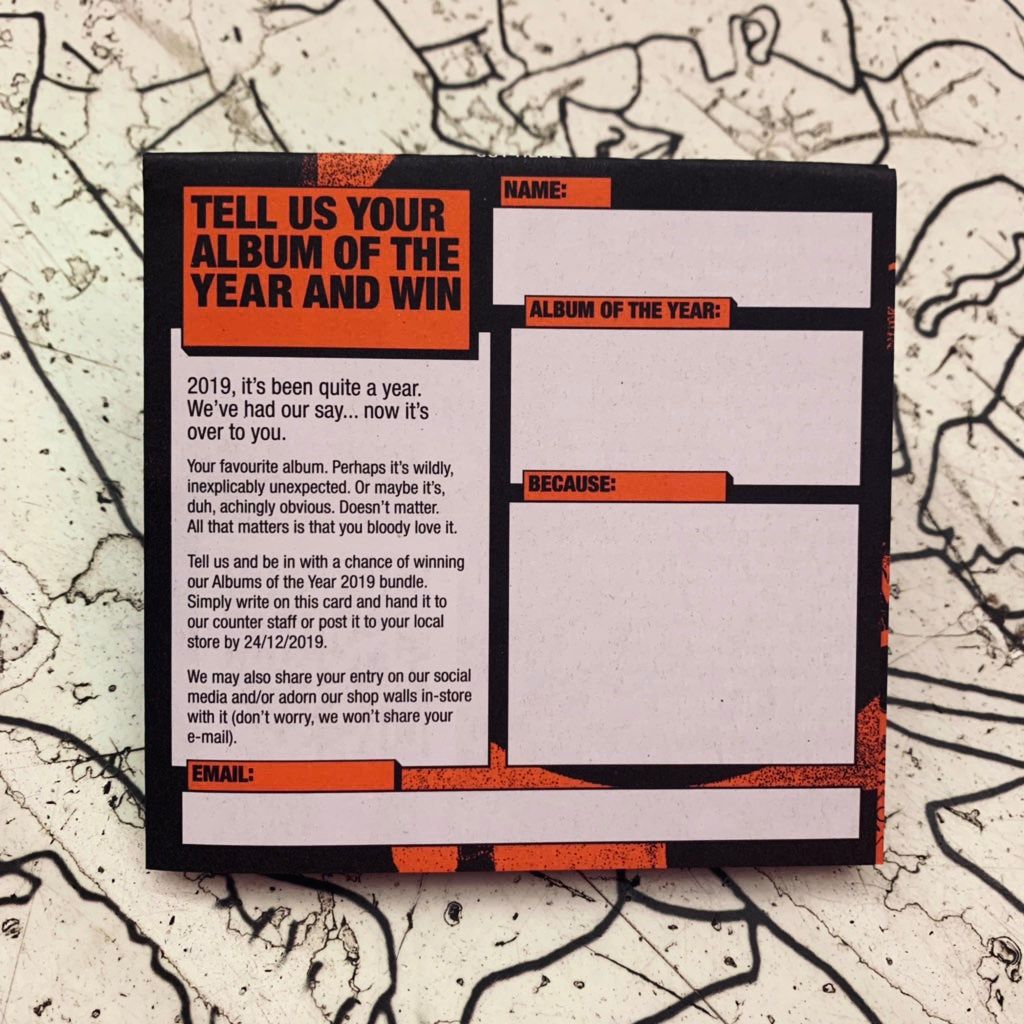 How it works
Look out in-store or in your mail order packages for our Albums of the Year mini-guides! Inside you will find a page with a little form. Simply fill it out and hand it to our counter staff, look for a bespoke competition post box (!) or send it to your local store by no later than Christmas Eve 2019!
WIN! Our favourite entry will receive our Top 10 Albums of the Year bundle on LP or CD.
We'll also be sharing the best entries on our social channels and in-store (don't worry, we won't share your e-mail address).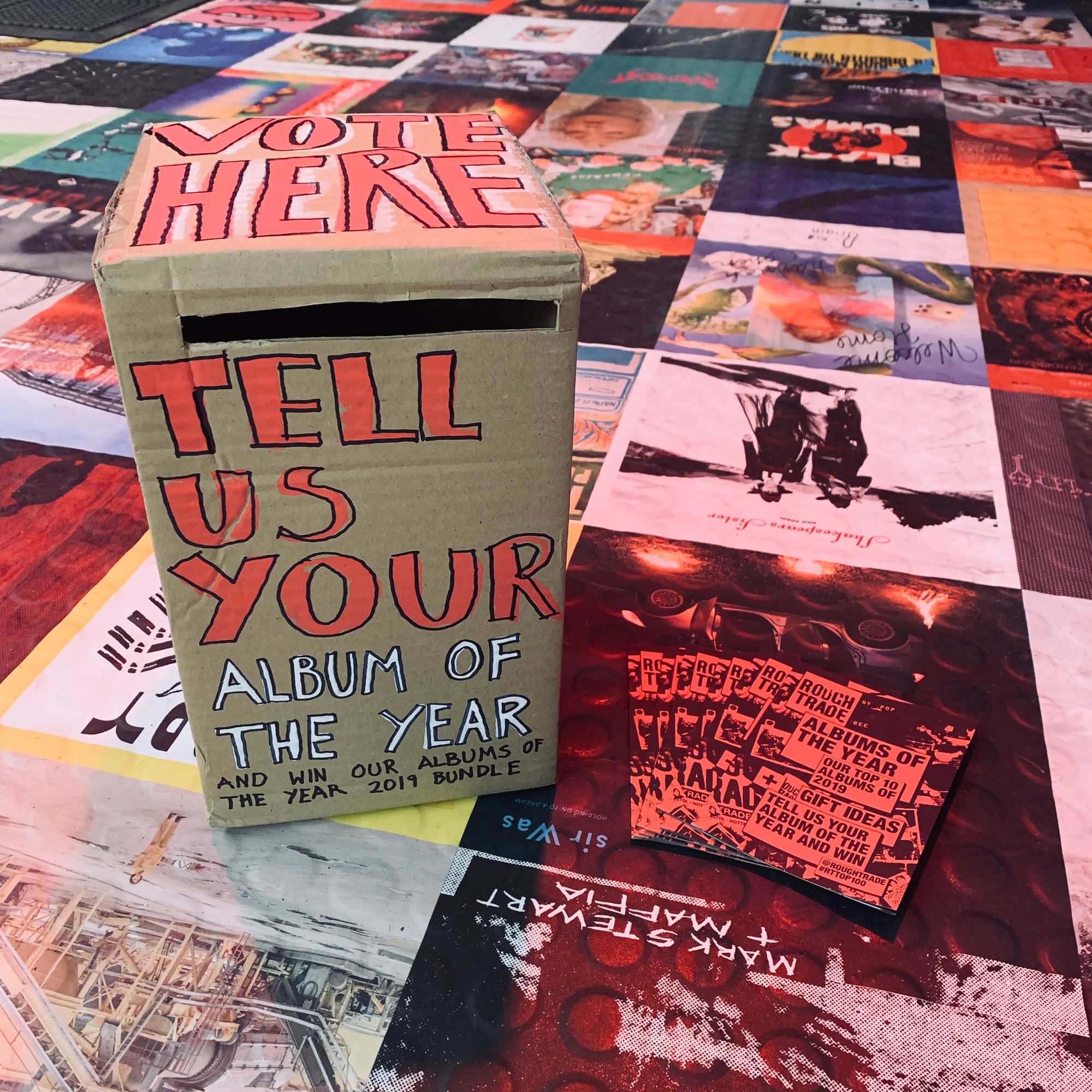 What else can be found in our mini-guide?
A snappy run-down of our Top 10 Albums of the Year, plus details on Rough Trade Exclusive vinyl and special edition releases.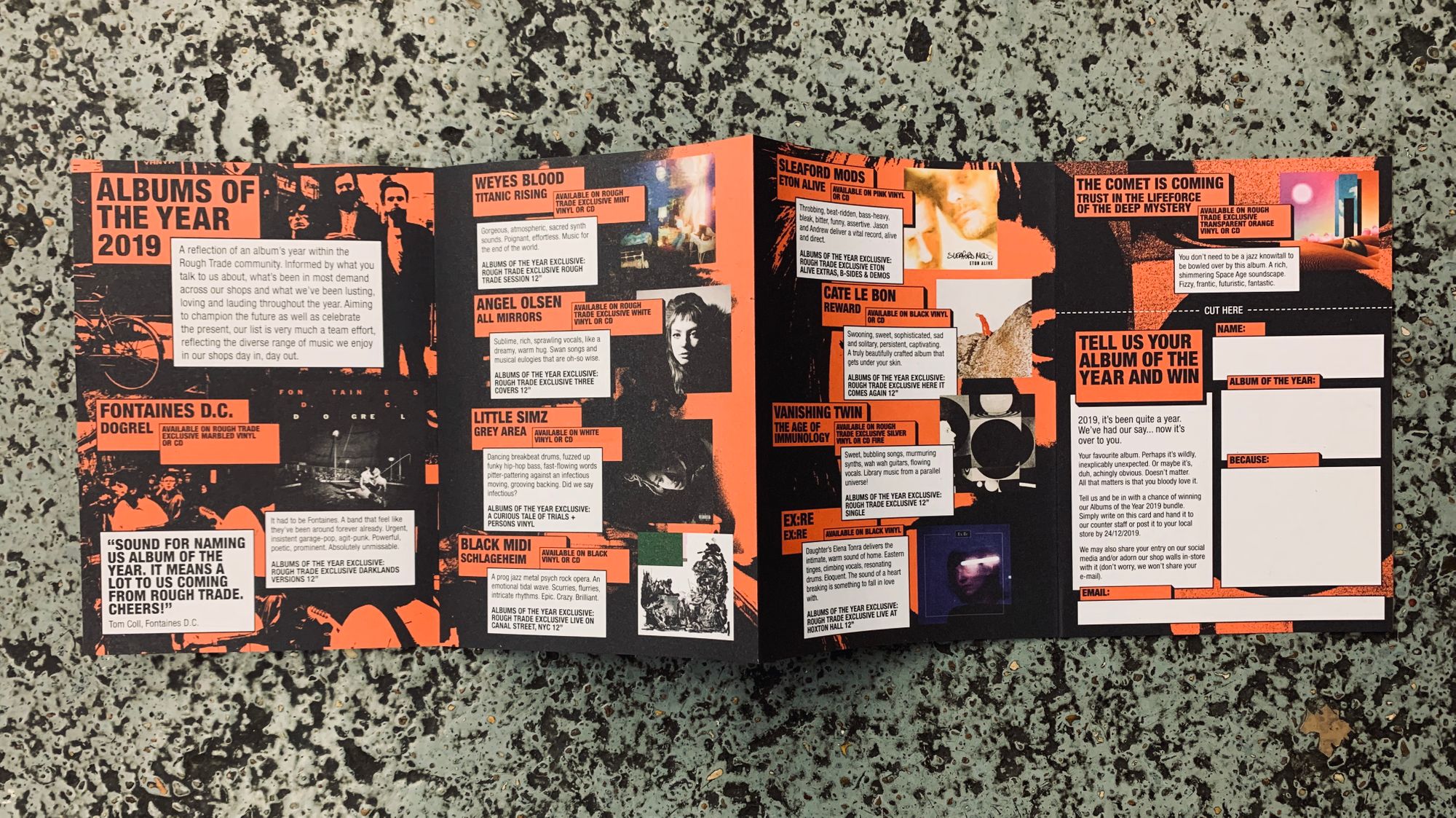 Brilliant gift ideas that can all be found in-store this Winter, plus the best music recommendations to accompany our Beavertown beer in-house brews (Sip 'n' Spin!)
We also have a little list of all the amazing guests we've had on the Rough Trade Podcast so far this year and a get sweet 10% off in-store when you join our newsletter.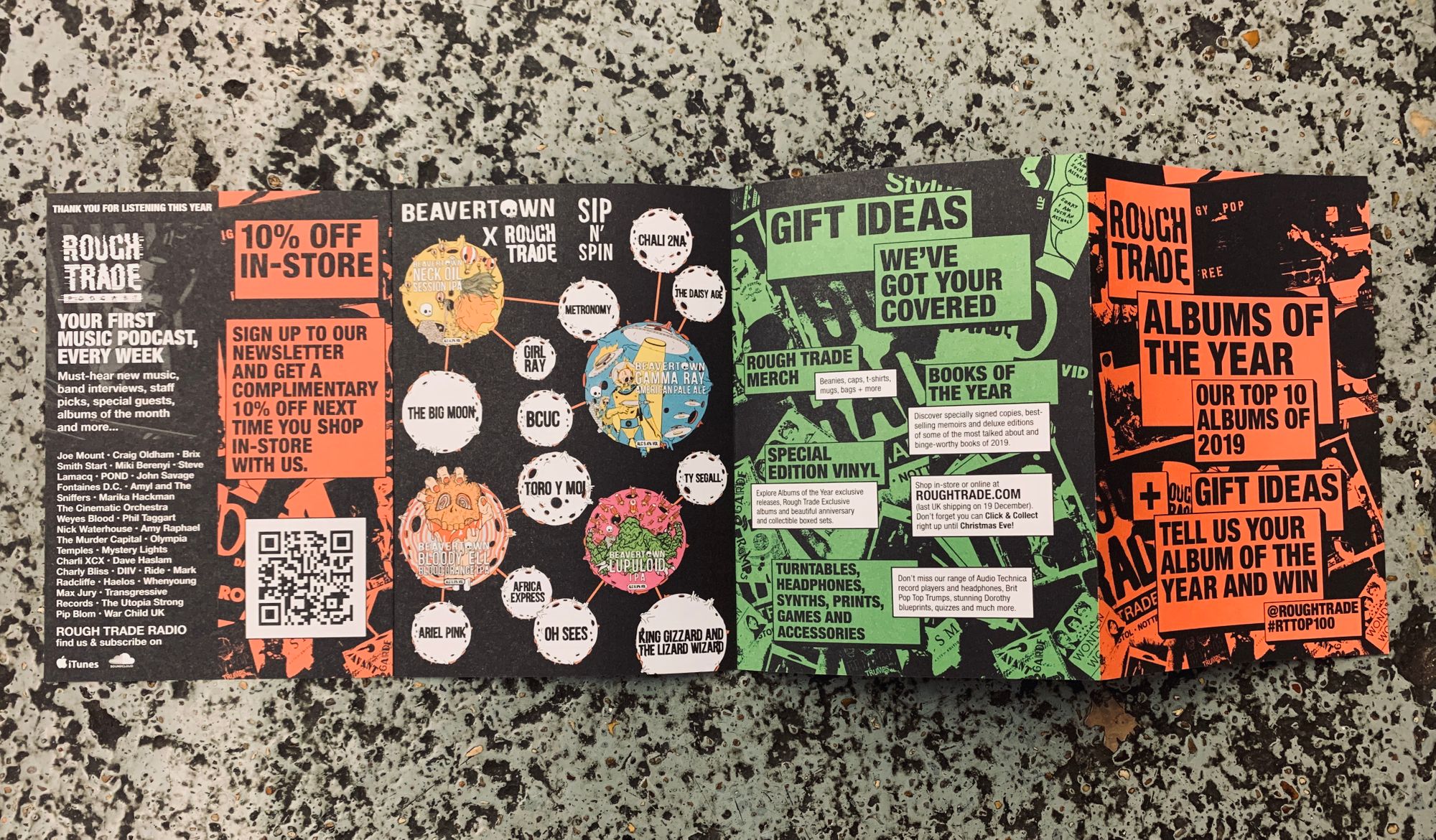 Pick up a copy in-store at Rough Trade East, Rough Trade West, Rough Trade Bristol, Rough Trade Nottingham, or look out for them inside your mail order package.
Thanks so much for supporting us this year and we hope you've discovered some new music you love.
Rough Trade