"When you're struggling financially it can be impossible to even conceive the idea that a career in music is even a possibility for you, let alone pursue it."
Wide Awake, the Brockwell Park-dwelling independent festival, returns for its third instalment on Saturday 27th May with a line-up hotter than a scotch bonnet.
Rough Trade will be back on site, On Tour with our record tent and a bunch of great album signing opportunities including Viagra Boys, Jockstrap, Blondshell, CIVIC and Daniel Avery!
Though Wide Awake's debut was postponed to September of 2021 due to the pandemic, it's been a staple in our calendar since news of it emerged in 2020. Founded and developed by the teams at Bad Vibrations, LNZRT and SC&P, plus some of the original Field Day founders and the people behind MOTH Club and The Shacklewell Arms, it's a line-up you won't find anywhere else in London.
This year, expect headline sets from giants Caroline Polacheck, Osees and Daniel Avery, as well as appearances from Rough Trade favourites Black Country, New Road, Viagra Boys, Jockstrap, Cola, Los Bitchos, Civic, Nuha Ruby Ra and Joy Orbison TO NAME A FEW.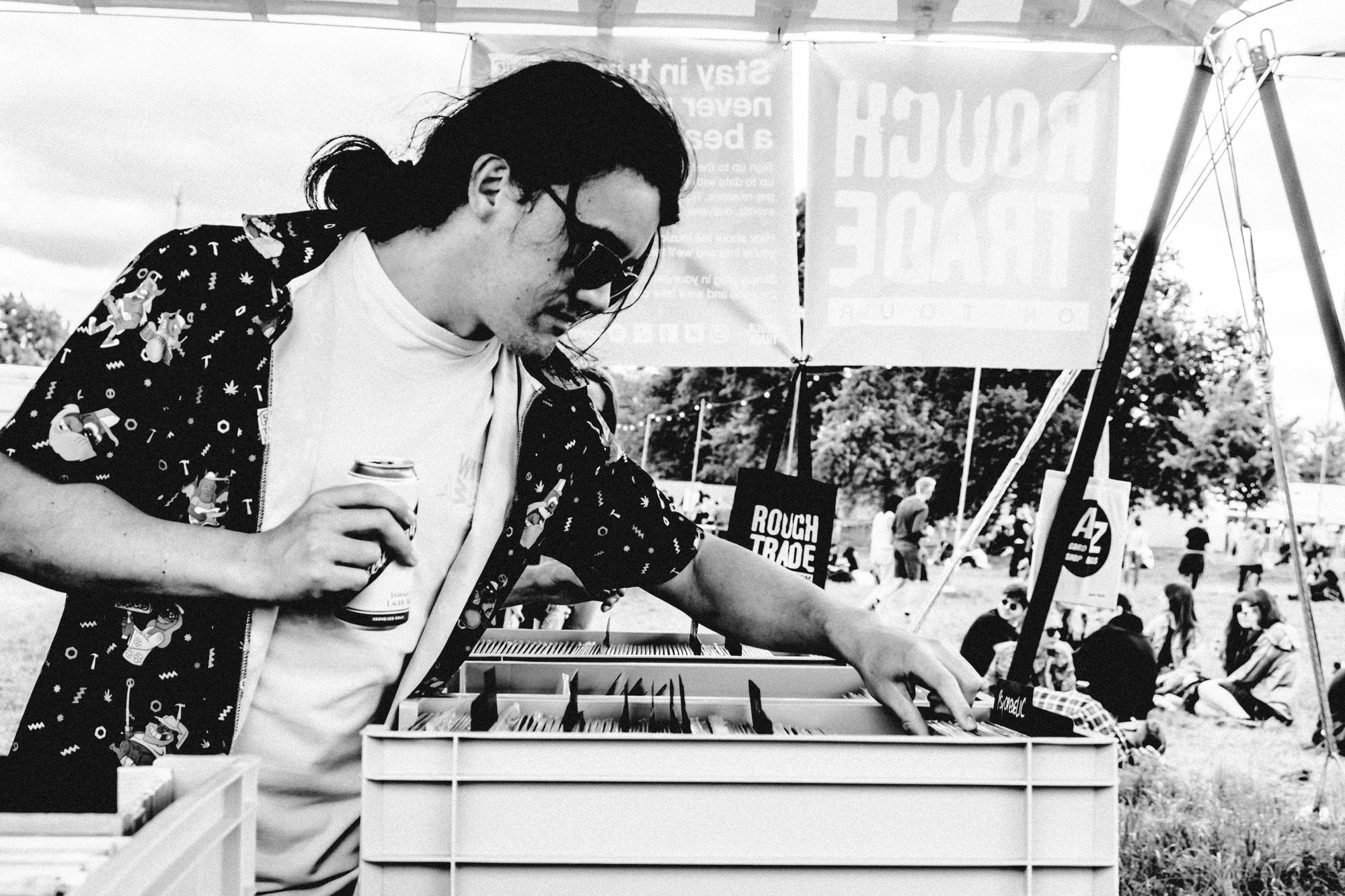 Ahead of the festival's 2023 edition we grabbed a coffee with Lanzarote Works' Jamal Guthrie down at Rough Trade East, to reflect on what Wide Awake has built, its foundations and the positive impact the organisation and its community might have on the future of the independent music sector.
Developing and establishing a festival is no mean feat, but it definitely feels like Wide Awake plugged a significant gap in the London circuit, especially in uniting some of the capital's most vibrant grassroots scenes such as Brixton's Windmill and Dalston's Shacklewell Arms - both melting pots for emerging talent. What were some of the key components of the initial vision for the festival when it was first conceived?
We wanted to do something new, exciting and very much of the moment. Looking after grassroots venues puts us in a great position to be around the emerging scenes as they're happening and support artists in the early stages when they're still working their performances and songs out. At the time post-punk was having a real revival alongside some great industrial sounding electronic music and the opportunity was there to do something different. It started with Test Pressing, a pretty ambitious multi-venue festival we did in Tottenham and Hackney Wick and Wide Awake gave us the opportunity to do something similar but in a different format.
Three years in, have you achieved a lot of what you set out to do?

We're still working on it, of course. There's a lot of obstacles and challenges to overcome when setting up something new. Each year we're looking to get the balance right with the curation in terms of the line up, food and other non music festival considerations as well as improving the customer experience. We're proud of the events we've managed to put together so far but I feel we're still working towards the ultimate potential of Wide Awake.
MVT's 2022 report found that grassroots venues contributed £500m to the UK economy, but that attendance and the number of shows staged was shrinking due to significant rising costs. As a London-based agency working across both independent music venue and festival programming, have you seen a noticeable increase in operational challenges faced by the grassroots sector?
We've certainly noticed things being funnelled into the Thursday - Saturday period whereas pre COVID and cost of living crisis you could see about 10 really buzzy line ups on a Monday night. With gig goers feeling the pinch, people are increasingly only able to spend their disposable income on something they know they'll like which can make it harder for the brand new acts to cut through without a big team behind them. The main operational challenge for festivals is the production costs. To put on an event can cost around 30% more before you've even booked an artist.
In 2020, you did a Q&A with us around gender equality, stating that "a gender equal billing should not be a cause for celebration, it should just be considered the baseline." Since that interview, have you seen much evidence to suggest other festivals and events are embracing this same sentiment?
It's certainly a more established part of the conversation but change with a systemic problem can often be slow. It'd be surprising if organisations who had done no work in this area suddenly just 'got it' and made sweeping changes. At the ground level, I'd say promoters, agents and management companies are thinking twice about line ups and rosters but for that to translate consistently to the biggest festivals is going to take a while.
Wide Awake is partnered with Key Change for 2023, a movement geared toward accelerating transformation to create a more inclusive music industry. What are some of the more obvious things music organisations can be doing to help implement meaningful change surrounding gender equality?
We've seen through various reports form the likes of UK Music, Women In CTRL and Keychange themselves that there's plenty of good work on inclusivity being done for entry level roles but less so at boardroom level. Creating opportunities for gender diversity at that level will mean the decision makers change and mean more pathways at a career point where there's currently a blockage.
You also work with Route, a network and community who support people from marginalised backgrounds looking to pursue a career in music. Route will be hosting a live music event at Bedford Esquires, inclusive of talks centred around support for commuter belt town music scenes. Wide Awake has put on a series of pre-party shows in the run up to the 2023 edition, this year extending to Margate. Are there future plans or desires to extend the Wide Awake brand beyond London? And how does Wide Awake look to support and/or engage audiences beyond the capital?
We did one of the pre party shows at Whereelse? in Margate and Sammy who runs the venue has done a great job of establishing a scene around it. We're fans of a lot of the same music so it made sense to partner in this way on an event. The London-centric nature of the industry will continue but people are crying out for exciting events outside of the capital and other major cities. The price of rent in London is pure insanity at the moment and we'll see increasing numbers of people moving to or staying in areas that are more affordable but lack the cultural infrastructure and investment the city offers. That kind of large scale investment is going to have to come from government and corporations but the independent sector can help support through collaboration.
"We've also been trying to book Osees for about ten years, so personally I'll be at that one!"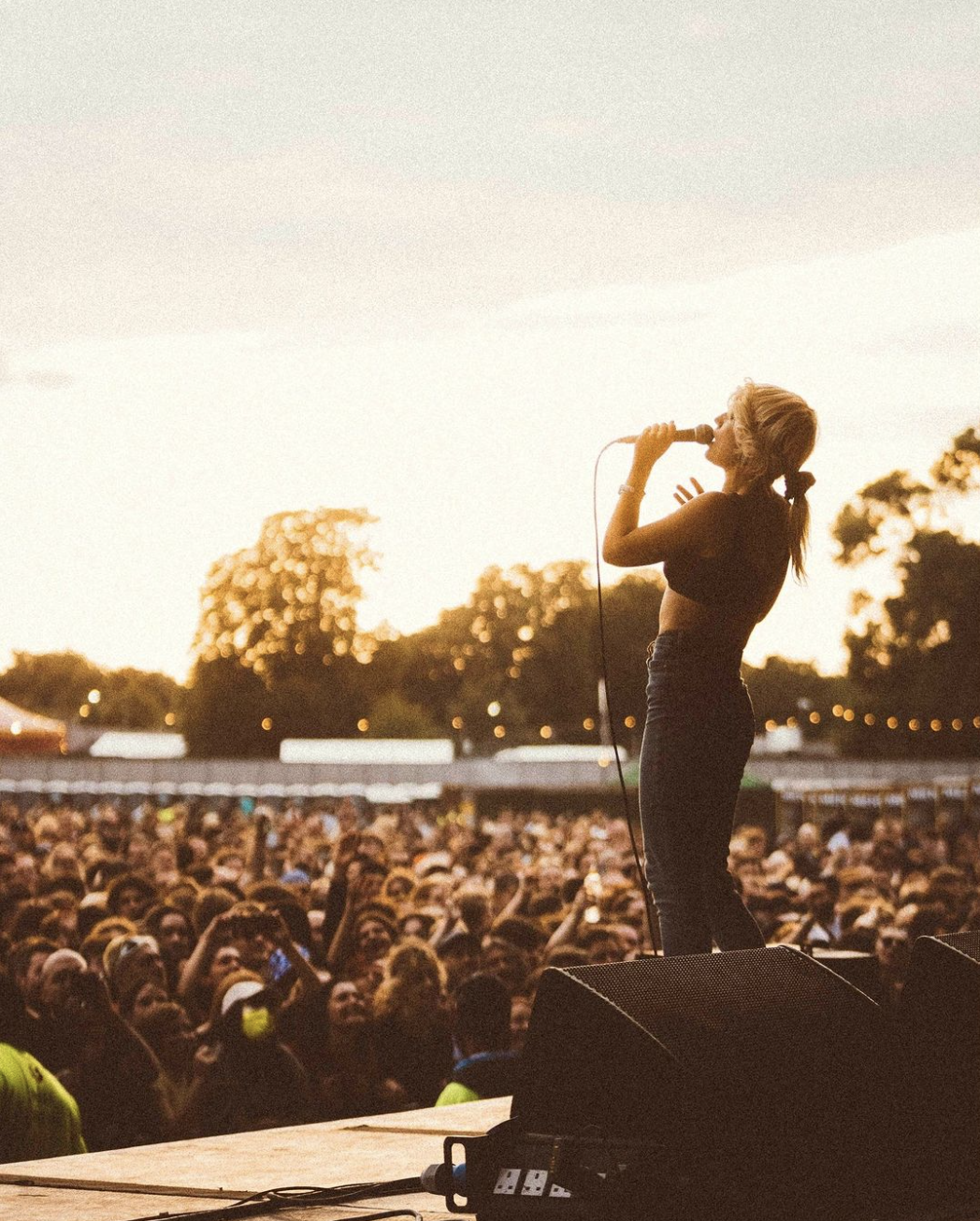 The line-up for 2023 is amazing and we're so excited to bear witness to the wealth of exciting music coming to Brockwell Park, from Butch Kassidy to Caroline Polachek. Who was top of your list to book coming out of 2022?
We just tried to curate something that reflected the tastes of music fans right now which is really eclectic. Caroline Polachek was obviously a key one for us alongside the likes of Shygirl, VTSS, Daniel Avery. Elsewhere it's a festival for music discovery so putting on the likes of Butch Kassidy, Naima Bock and Civic infront of that many people is really exciting for us. We've also been trying to book Osees for about ten years, so personally I'll be at that one!
Which artist from your existing or previous line-ups would you love to see headline Wide Awake in five years time?
We've worked with PVA since their very first shows and to see them progress to that level would be amazing to see. Amyl and The Sniffers are incredible live too. Then Black Country, New Road with the Windmill connection would be a good fit for Brockwell Park.
If you had the power to introduce one parliamentary bill or government-backed initiative for the positive evolution of the independent music sector, what might that be?
That's a great question. I think some version of the Universal Basic Income schemes that have been proposed. Having a viable career in music both on and off stage is becoming increasingly limited to a smaller number of people who are able to afford to support themselves or are supported by family. When you're struggling financially it can be impossible to even conceive the idea that a career in music is even a possibility for you, let alone pursue it. A form of UBI would go some way to relieving some of this pressure and open this opportunity up to a more diverse group of people to the betterment of the industry at large.