Whose stocking will you Trump this Christmas? Is your budget Crosley or Technics? Are Barbie or Ken looking for a significant other? Or is shopping for presents all a bit of a puzzle?
From Cliphit Drum Kits to Electric Love Blueprints, Beechfield Beenie Hats to Concorde Cartridges, Tattoo Tarot to Drag Match with a side of Bowie Monopoly, we have some ideal gift ideas for your friends and family this winter.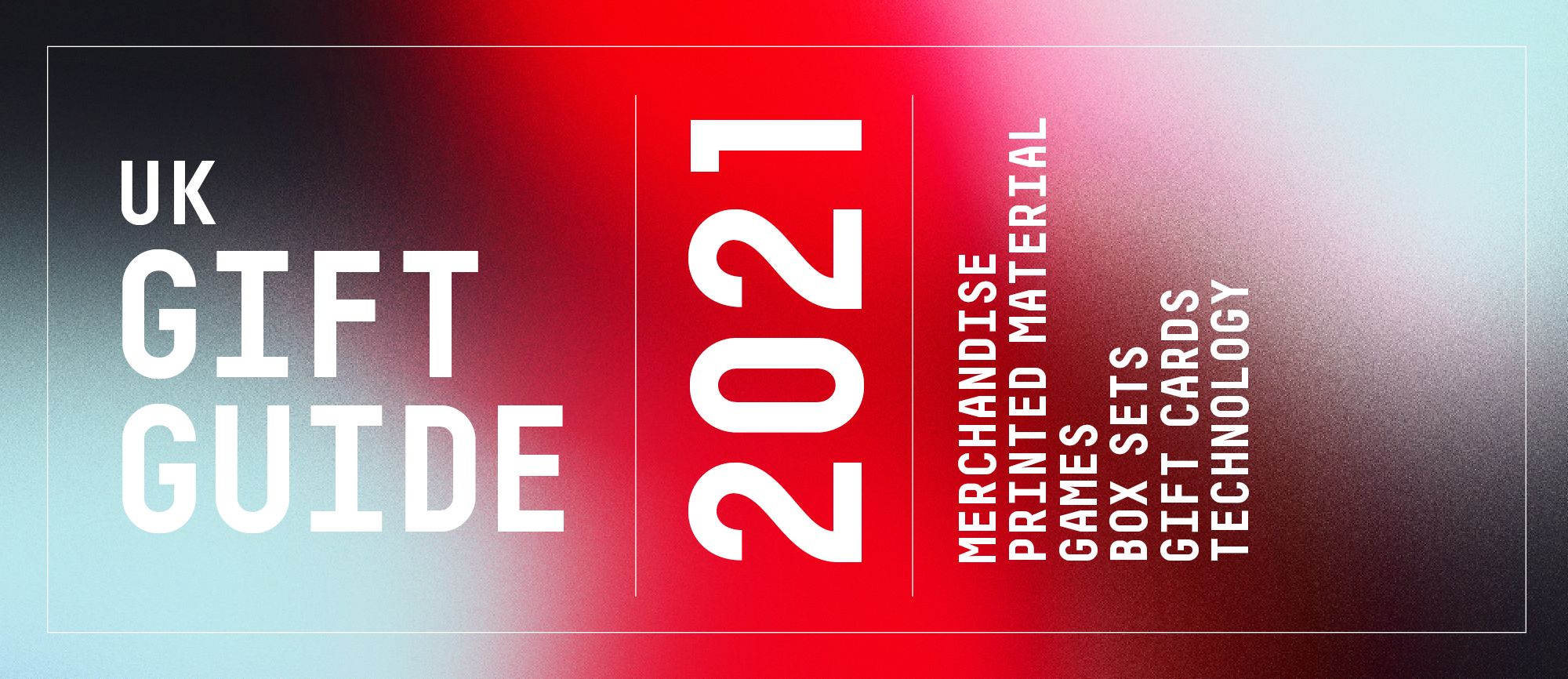 Explore our easy-to-browse gift categories, including must-have box sets, the latest technology as well as the humble, yet unfailing Rough Trade Gift Card.
And if you're still stuck? You can't go wrong with an album - win over any lucky recipient with a surefire classic from our Essential range.
CLICK AND COLLECT
Don't forget you can place your order online and collect it at your local store.

Last day for Christmas shipping is currently 19th December.
Please note: we anticipate there may be some delays this year - keep an eye on our Help Centre for delivery updates.
Happy shoppin'!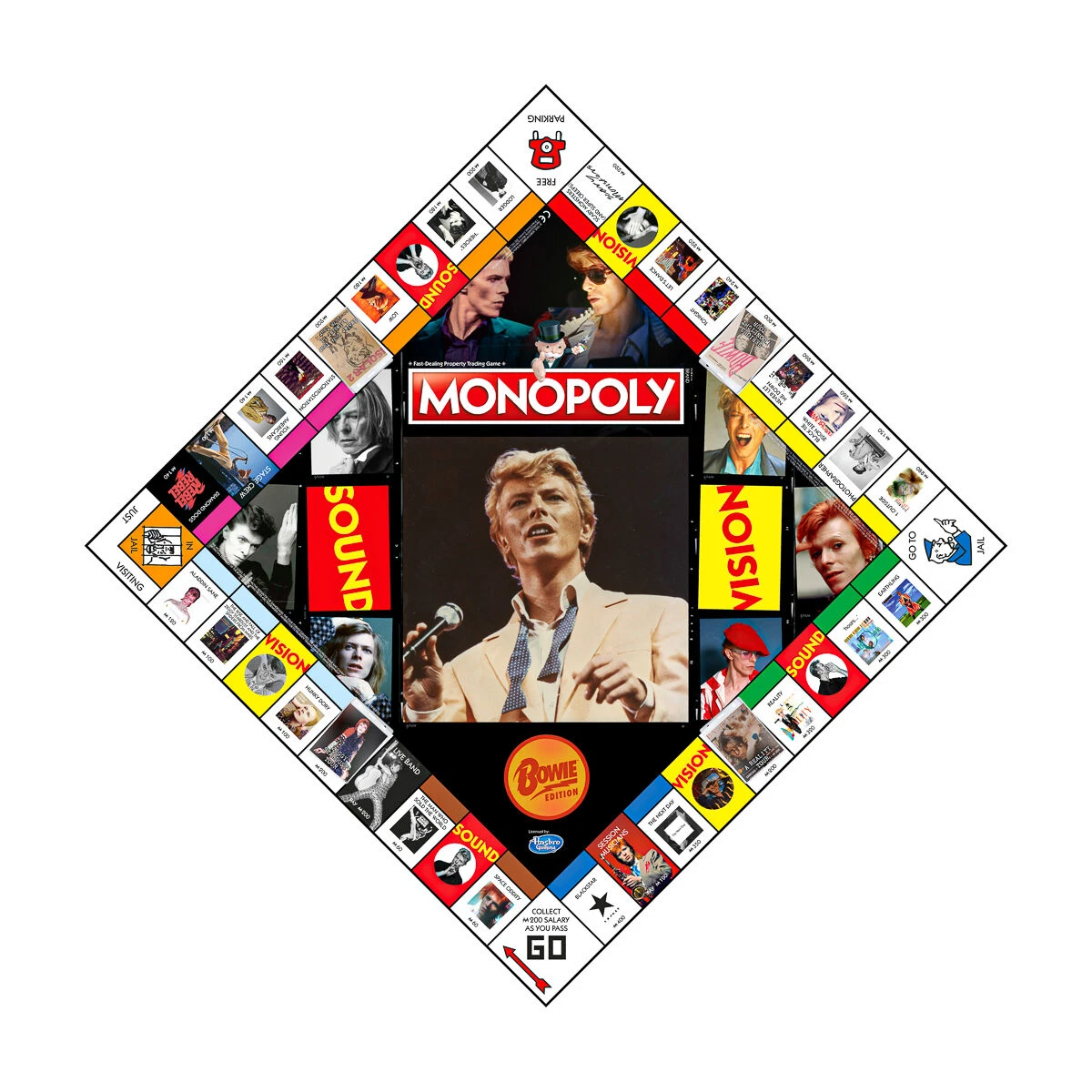 The festive season always calls for a game of the long-standing family favourite Monopoly. Don't miss out on one of the most exciting editions of this classic board game, Bowie Monopoly. With each player taking up a different Bowie persona and collecting his albums as property, you get the chance to be in the best-selling show this Christmas.
Commemorating your icons doesn't have to stop there. Make your gifting unique with this Run DMC Action Figure. A celebration of hip hop pioneer Jam Master Jay of RUN DMC, the peerless DJ  responsible for RUN DMC's iconic look and the aesthetic for an entire era of hip-hop.
After some more fun stocking fillers and Christmas Day fun? Explore our music themed Top Trumps cards where you can pit your favourite Brit Pop, Punk, and Curious Objects Of The Twin Peaks against one another. And if your looking to fill your downtime this Christmas, get stuck into our fun range of jigsaws including a Beatles Album Cover Collage, The World of Frida Kahlo, and 1000 Piece Jigsaws - Sgt. Pepper's.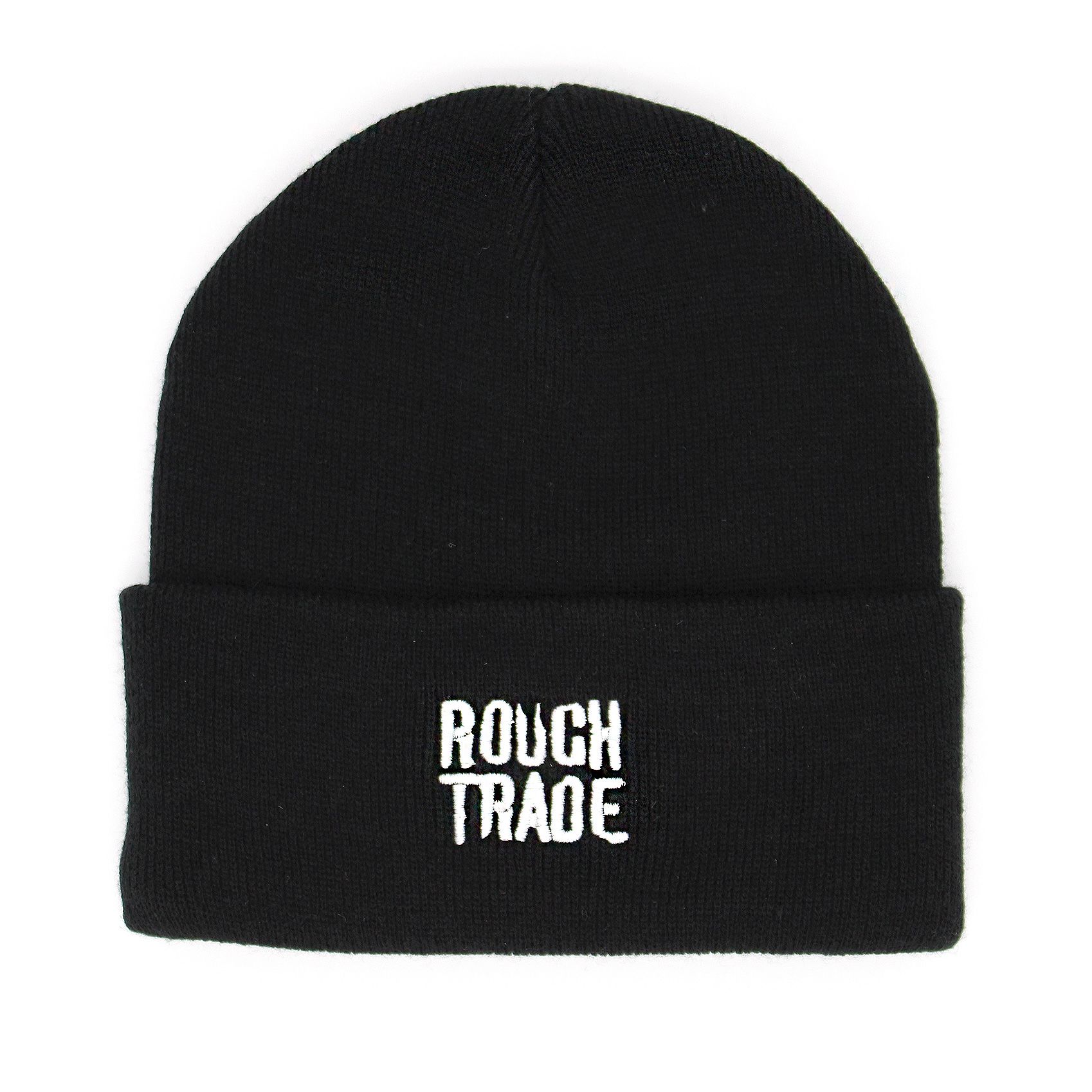 Keep on top of your vinyl and turntable care with our branded range of AM cleaning products which include the: Vinyl Brush, Record Cleaner Box Set, Record Cleaner (Spray) and Stylus Cleaner.

If we know one thing for sure, it's that you can never have enough Rough Trade tote bags. Re-stock on our iconic merch lines including our beanie hat, hoodie, and a trusty Rough Trade Mug.
This winter we have two Limited Edition pieces, the proceeds of which we will be donating a portion of to Shelter.

Introducing our Limited Rough Trade Red Tee, a new design for 2021 with organic certified cotton, PETA vegan approved with a soft-feel finish (£5  from every sale will be donated to Shelter via Work for Good). And an upgrade on the classic tote, we also present this Limited Red Contrast Handles Tote Bag, made of bespoke heavyweight 100% cotton, perfect for holding a few records! (£2 of every sale will be donated to Shelter via Work for Good).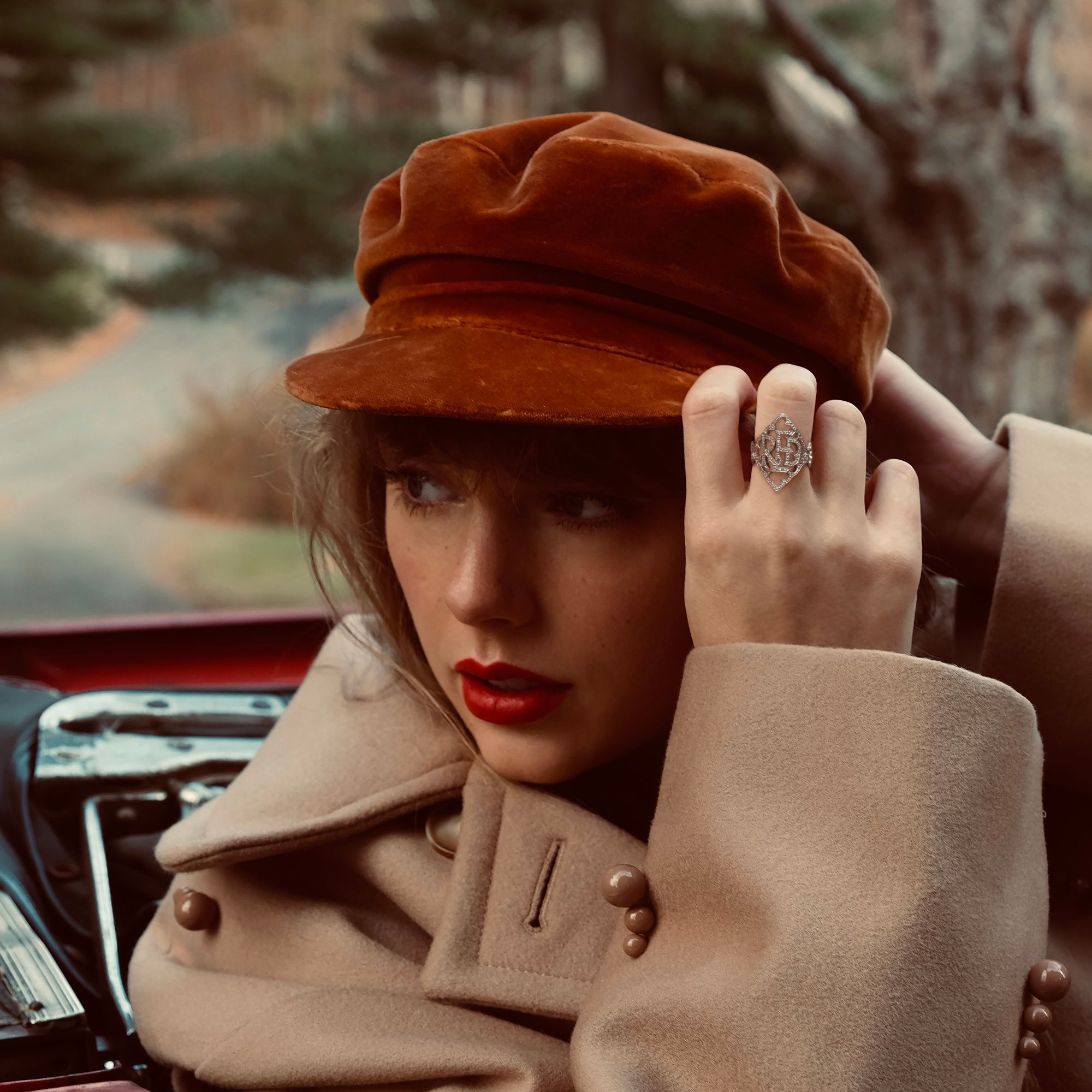 The 5LP/5CD+blu-ray super deluxe reissue of The Beatles' Let It Be, January 1969. Includes a previously unreleased album, one of the great 'lost' albums in rock history, now included in this super deluxe set including  four LPs, a 4-track EP and a book.
Commemorating the 30th anniversary of Nirvana's seminal 1991 release, the Nevermind 8LP Super Deluxe contains 8 x 180-gram LPs showcasing the newly remastered album from the original analog tapes and 4 concerts on the Nevermind Tour. Also includes a first-ever 7-inch for Endless, Nameless with B-sides Even In His Youth and Aneurysm, and a 40-page hardcover book with unreleased photos.
Catch Taylor Swift's new version of Red including 9 extras from the vault and enjoy plenty of exclusive content on B-Sides and Rarities: Part I and Part 2, material from Nick Cave and the Bad Seeds' 30-plus year career. 83 tracks across 7 x 180g LPs housed in a deluxe case bound slipcase with foiling, featuring exclusive photographs and sleeve notes written by Sean O'Hagan.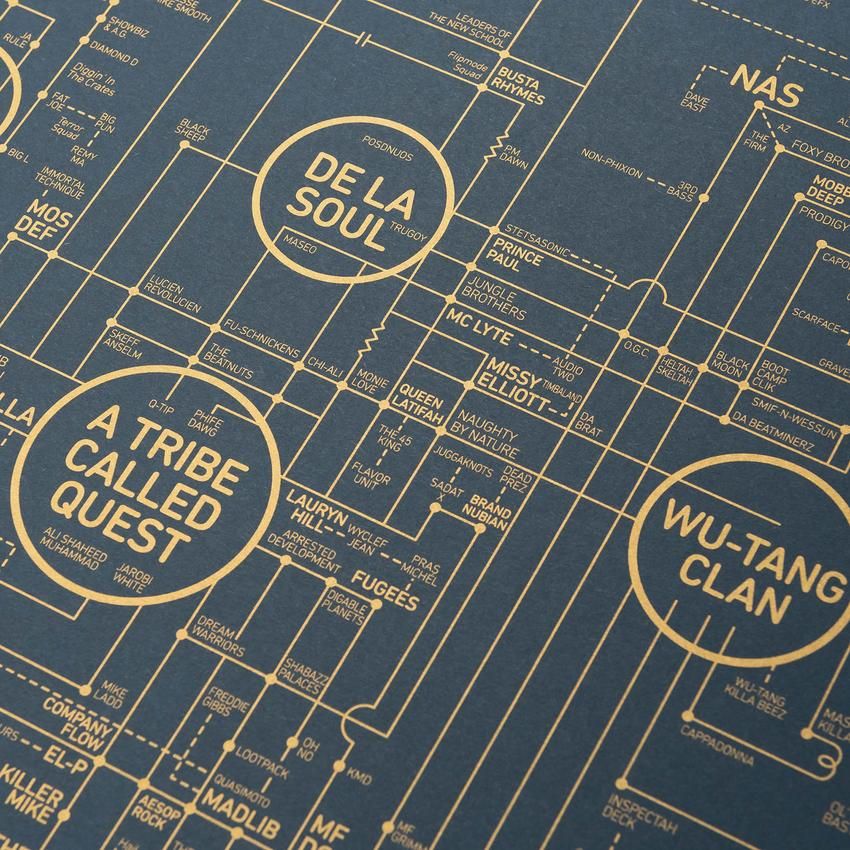 You can't go wrong with a beautiful Dorothy print or a quality page-turner.
Hip hop heads don't miss the Hip-Hop Love Blueprint featuring the genre's history mapped out to the circuit diagram of a classic turntable. Or check out Yo! The Early Days Of Hip Hop 1982-84, a book featuring over 150 rarely seen striking images documenting the rise of hip hop in the early 1980s. Make an anime lovers Christmas with Jennifer Niebel's illustrated journey through the extraordinary cinematic worlds of beloved filmmaker Hayao Miyazaki. Fashion is your loved one's thing? Then consider adding Soled Out: The Golden Age of Sneaker Advertising to their library - a riotous, 720-page celebration of sneakers and sporting legends, as told through the medium of vintage print advertising.
Discover our entire range of books including special limited signed editions, music, fiction, art, film and more.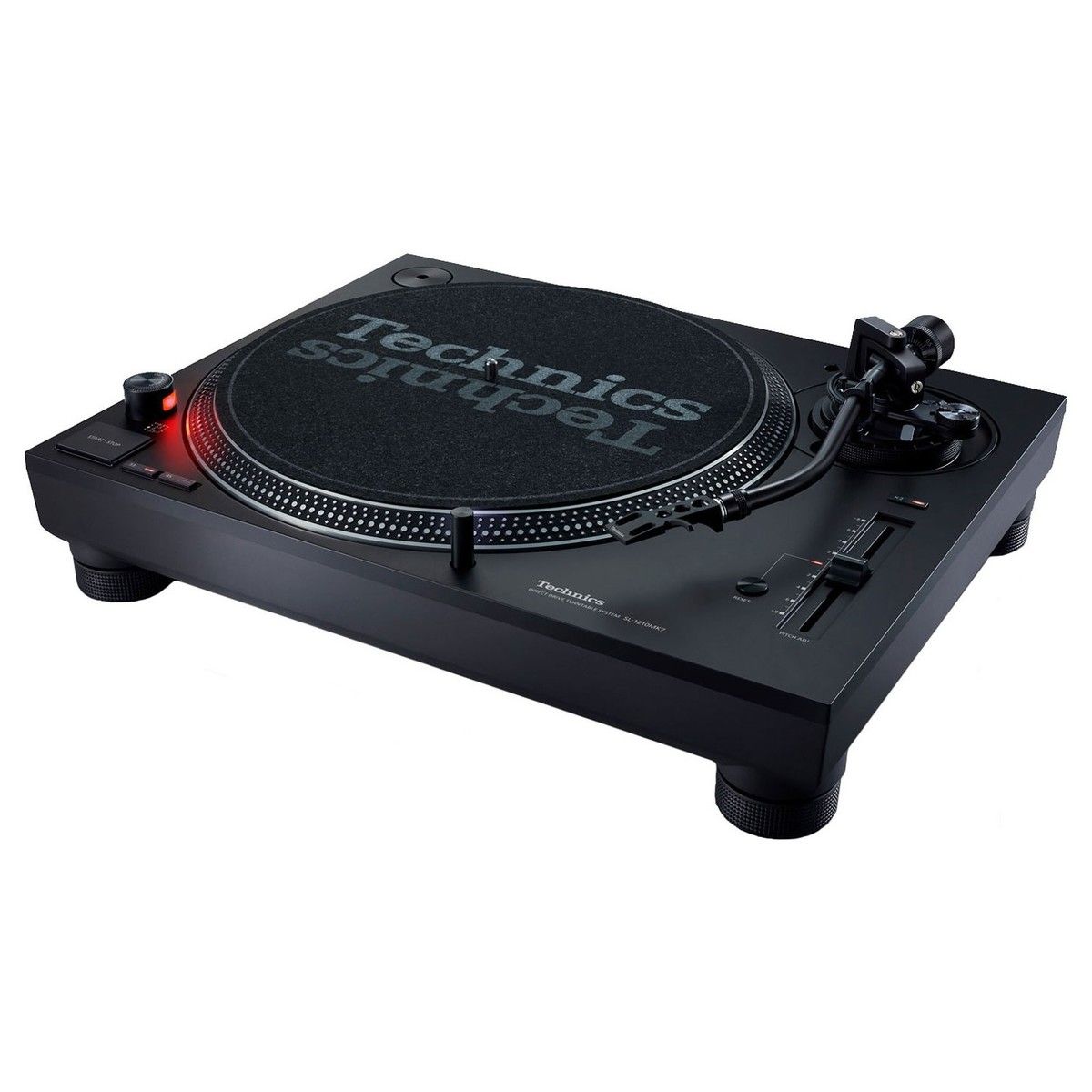 Rediscover classic 33 1/3 and 45 RPM records on our affordable range of turntables. Don't miss the latest iteration of the most iconic DJ turntable on the planet in the Technics SL-1210 MK7 DJ Turntable or save the unique sound of vinyl as digital files with the AT-LP60XUSB Fully Automatic Stereo USB Turntable. Or, if your looking for something with that design edge, the AT-LPW40WN Manual Belt Drive Wood Base Turntable with its simulated walnut wood veneer plinth is the perfect find.
Need that high fidelity audio for records collected this Christmas? We suggest improving the listening experience by browsing our range of speakers and headphones, which provide a high quality sound that will have you wanting to play every device off them. The R1700BT Active 2.0 Speaker System is a powerful studio speaker set with an edgy design. Plug in your gaming console, computer or TV for exceptional sound quality. And we cannot get enough of the AIAIAI TMA-2 MOVE XE Modular Wireless Headphones. These lightweight Bluetooth headphones provide a critically acclaimed sound balancing punchy bass and clear highly detailed representation.
Every music enthusiast needs to be prepared for the live music and gigs they have coming back so don't miss the cameras and ear-plugs we have available. The Lomography Simple Use Film Camera can be the great start to your film photography, or take it up the next level with the Konstruktor F Camera, and enjoy shooting in any lighting condition. Protect your ears with Happy Earplugs which allow you to turn down the volume, yet keep the sound quality. A must have.
Finally, if you're looking to make the music yourself, we also have you covered. A vital piece of equipment for DJs and music lovers alike is the Ortofon Concorde Mix MKII Stylus - a high-quality DJ stylus designed for scratching and back-cueing purposes. The Korg Volca Beats - Analogue Rhythm Machine gives you those analog drums plus the easy-to-use step sequencer of the Electribe allowing you to generate beats with the best high quality sounds. Or for casual playing, the CLIPHIT is a new electric drum kit that's ideal for drum practice at home, ready for you to turn inspiration into reality.