Launching in 2020 Cave Things is a collection of playful, mysterious and subversive things that are designed, drawn, written or recorded by Nick Cave.
It's a carefully curated range of beautiful objects and strange gifts; from jewellery to tea sets, t-shirts to stationery and a home for books and recordings that sit in a place entirely of their own.
Limited Edition Merchandise and In-store Exclusives
This August, we're thrilled to be a stockist of Cave Things, both in store and online at Rough Trade. Browse specially selected items, including posters, pencils, ceramics and some very sought after 7" picture discs, including impossibly rare pressings of Stranger Than Kindness, Watching Alice, Sad Waters and Euthanasia strictly in store only! Copies of Shyness, Grief or Earthlings are also available online to complete you Nick Cave singles collection.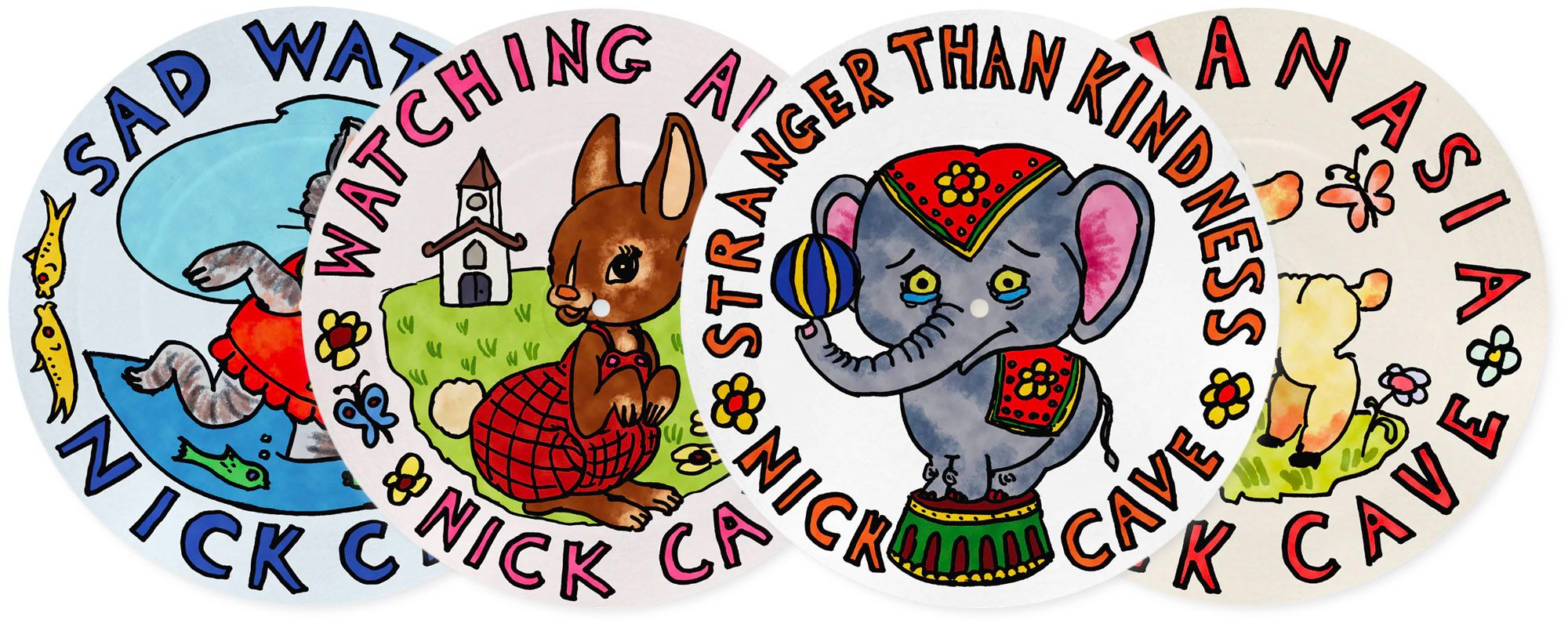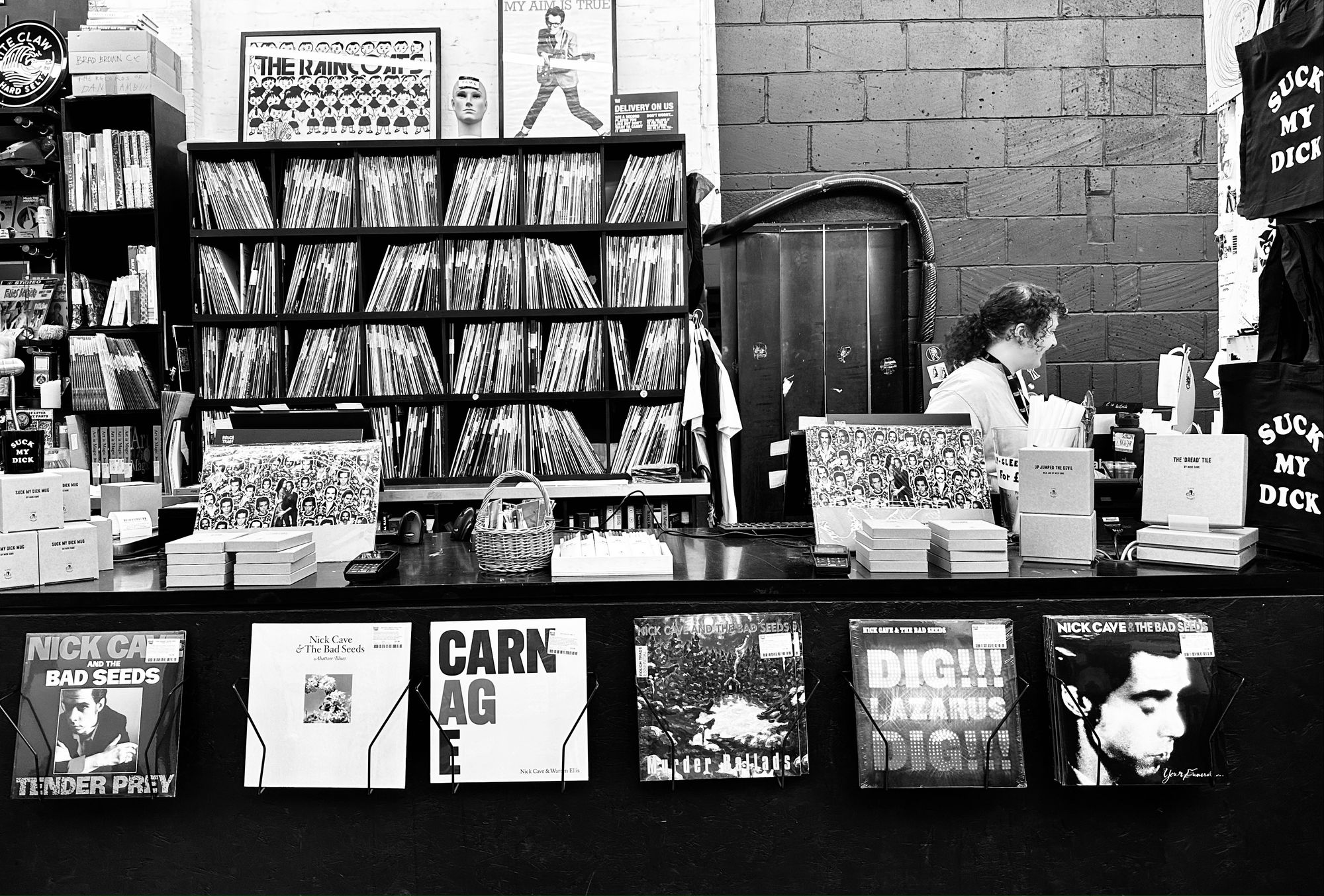 Cave Things - Staff Picks
Our staff pick out a few of their favourite (Cave) things....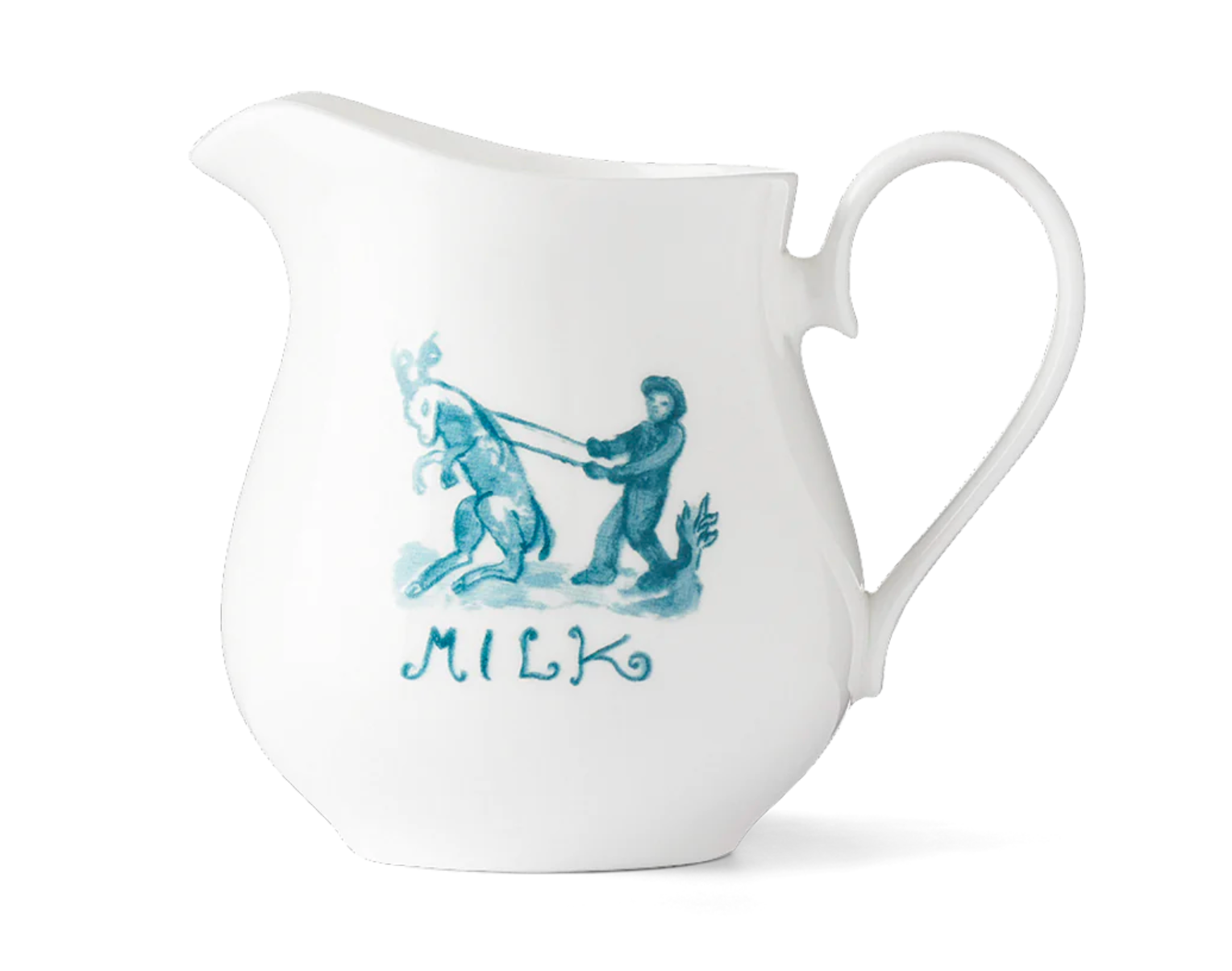 After debuting in 2021, the super popular Up Jumped The Devil Milk Jug finally gets an update. Featuring delicately glazed ceramic with blue watercolour painting, it echoes a refined Victorian teatime object, but carries a disturbing motif (in true Nick Cave style) – the Devil himself.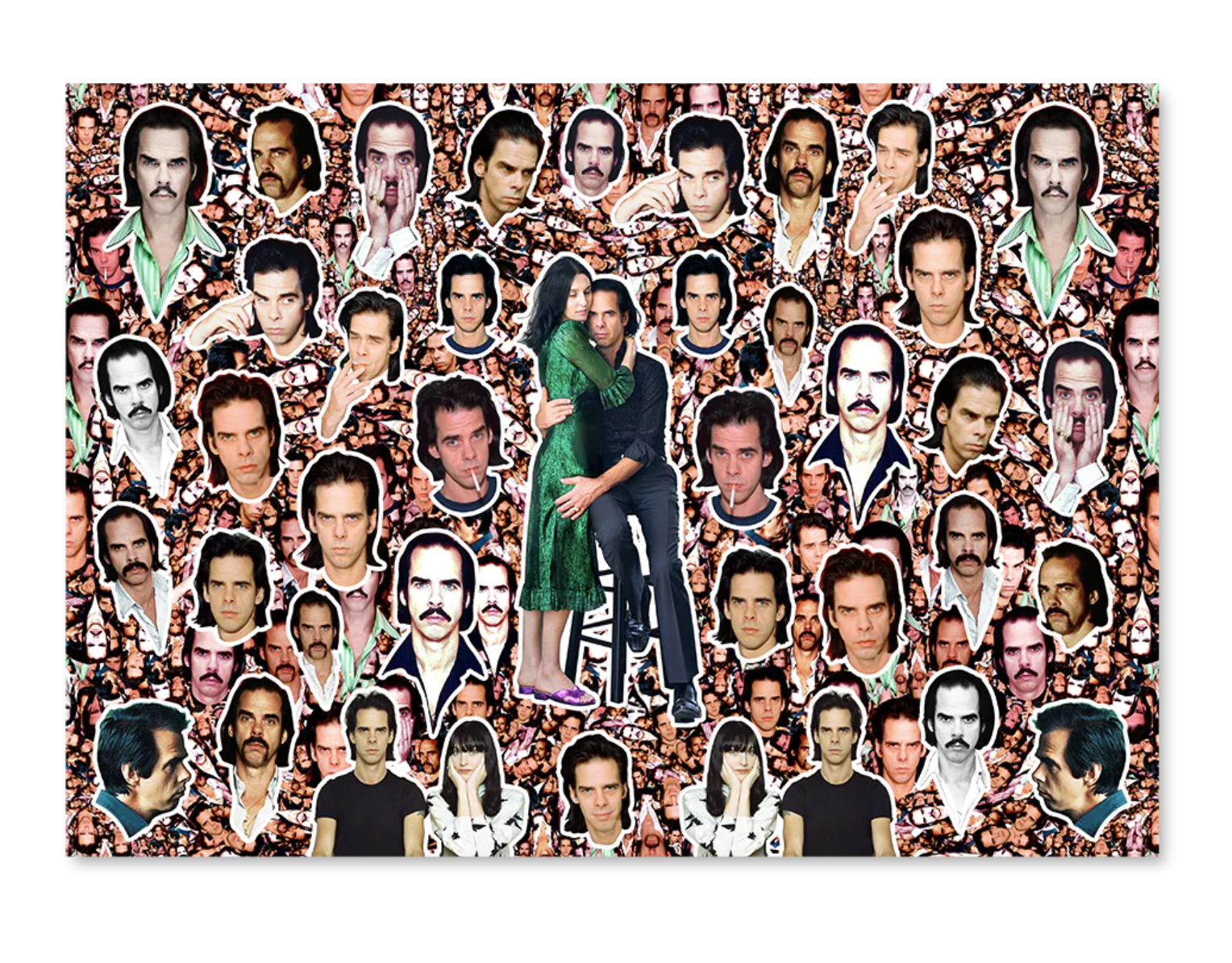 Adorn a multitude of surfaces with this glorious A3 sticker sheet designed by John Geralis, featuring a range of Nick Caves from across the ages. All the photographs in this essential collection were shot by legendary Australian photographer Polly Borland.

A must-have for all those who still have hair and inspired by Warren Ellis' immortal words "Proceed with absolute confidence" from the movie, One More Time with Feeling. No vanity set should be without.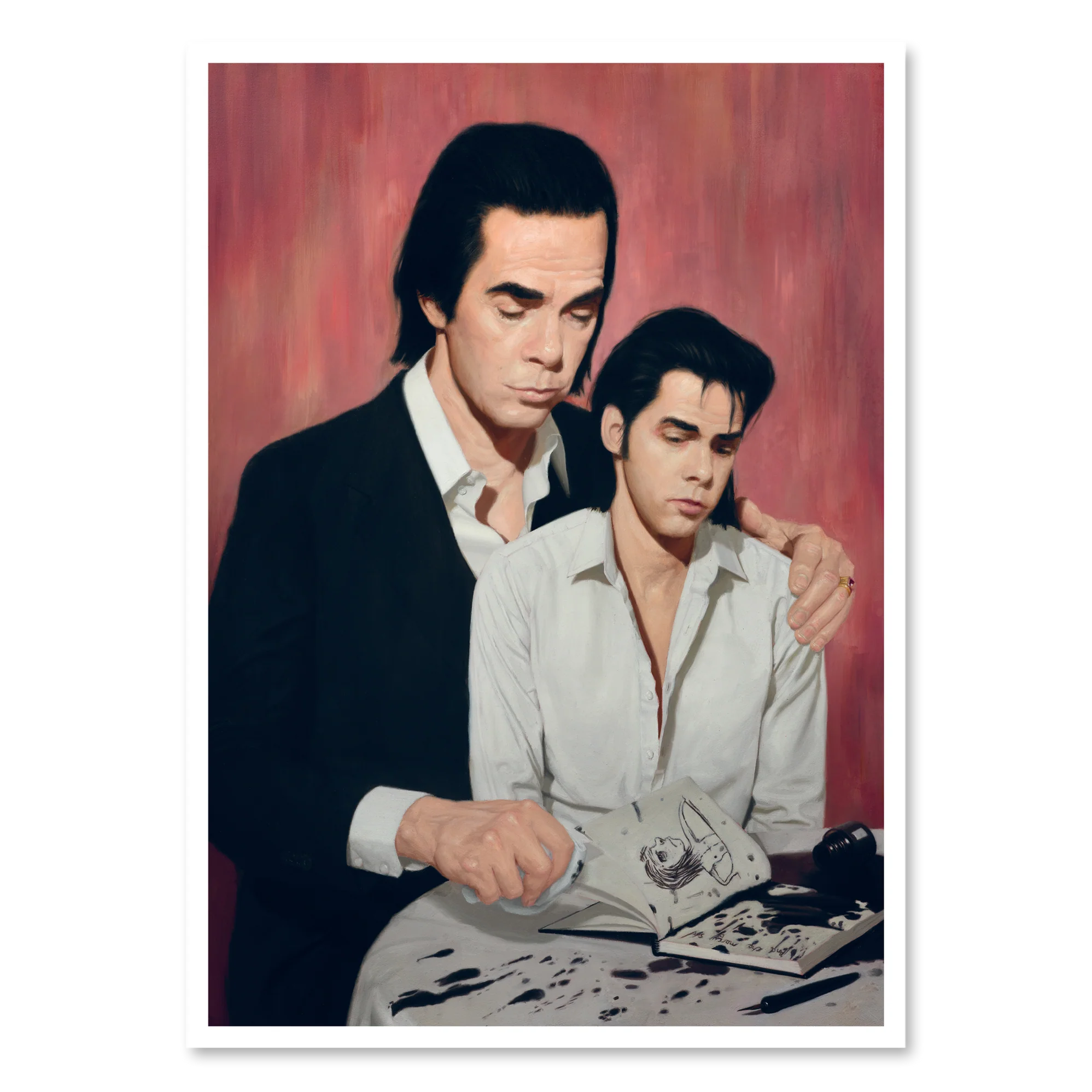 "There is a lot of truth in this portrait. Ben called it 'Ink and Solace.' It's a lovely thing."
- Nick Cave

Used as the poster image for Stranger Than Kindness: The Nick Cave Exhibition, this alluring poster of a painting by Australian artist Ben Smith is a must for any fan.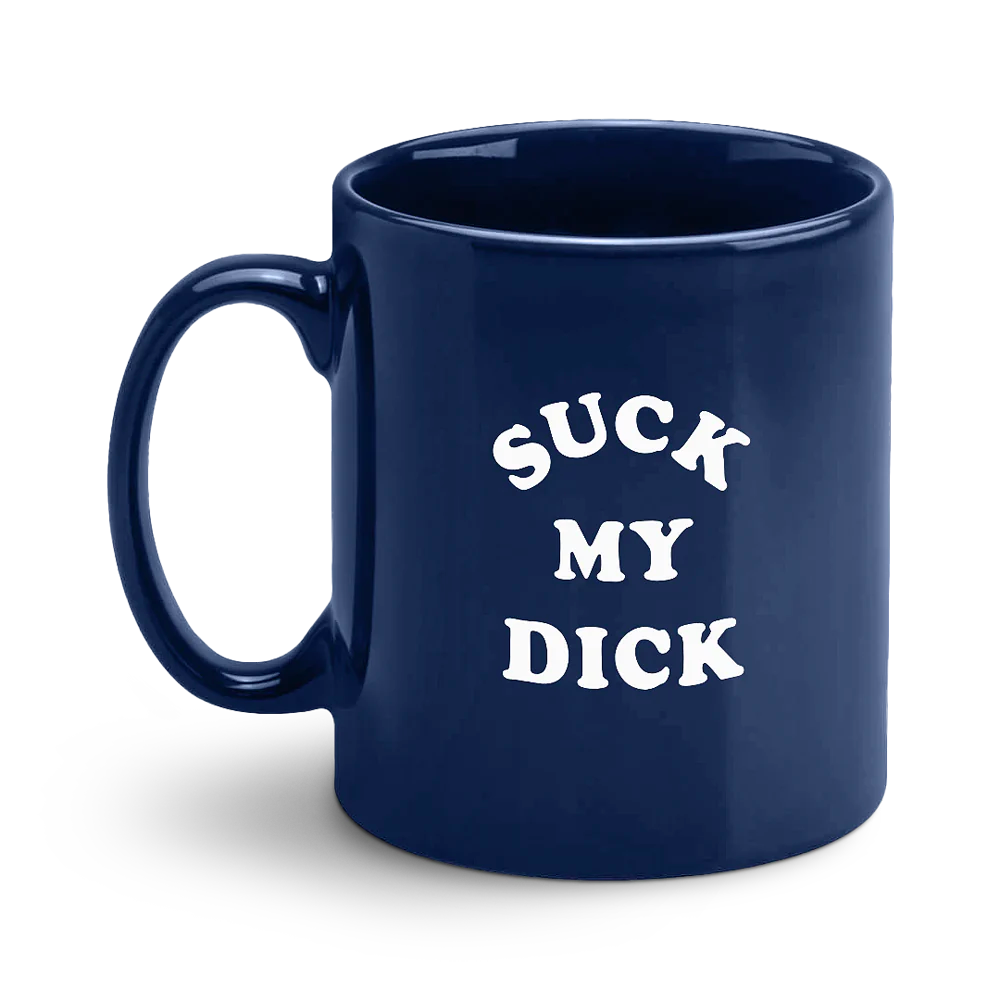 This singular mug celebrates an iconic image taken from Nick Cave's 1998 photoshoot with Polly Borland, echoing the design and presidential blue colour of the T-shirt worn in the resulting photograph. Coffee never looked better.