"Biggie's raps play out before your eyes in wide-screen. He embodies characters and relays stories with a flow that bounces over the beat like the great jazz musicians that inspired him."
One of the world's most popular genres with styles and subcultures that have been evolving since its inception. The story of hip-hop has its humble beginnings when DJ Kool Herc, aged just 18, introduced the concept of 'breakbeat', playing two turntables whilst scratching and rapping to his sister's back-to-school party in the Bronx, August 1973.
The movement spiralled from here. The spirit of hip-hop really emerged from the hype and interest of New York City's youth, predominantly the aspirations of its African-American community, to dance to this turntable style, learn it themselves and become the first music makers and MCs in this burgeoning musical culture.
By 1989 hip hop was here to stay. In the decades that followed the genre has since seen various reinventions, golden eras, new waves, rises, and revival. Today, hip hop's most popular and more alternative reinvention may look like trap, drill, or grime yet the old-school era is hardly forgotten about. The boom of the 90s golden age hip-hop continues to leave its mark, and the early days are just as relevant as ever as we celebrate hip-hop's big birthday and 50th anniversary - a cultural phenomenon built to last.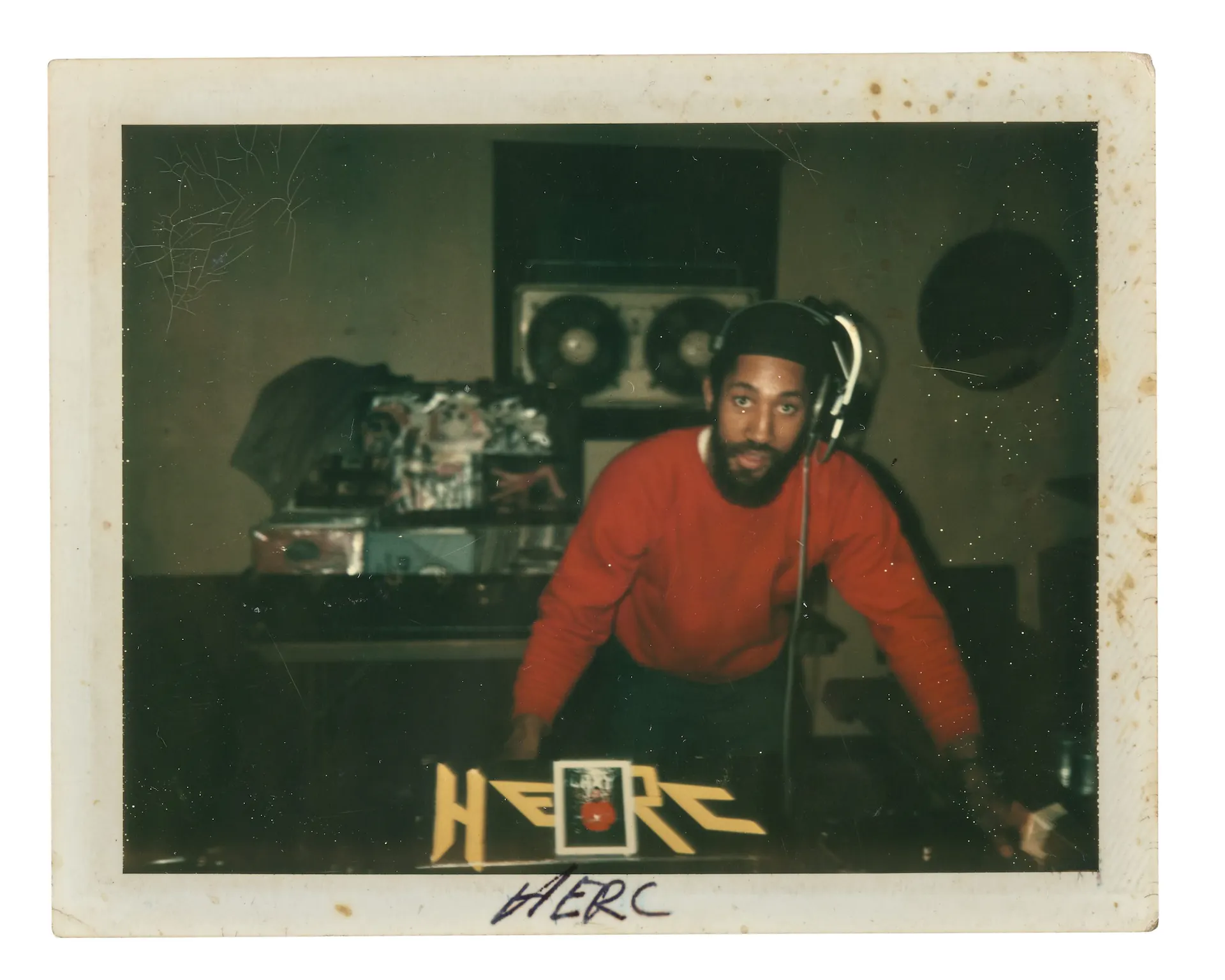 Helping us understand the music world's ongoing love affair with hip hop is Rough Trade West Assistant Manager Jack Harris, with a well-informed run down of ten Rough Trade Essential hip hop records.

---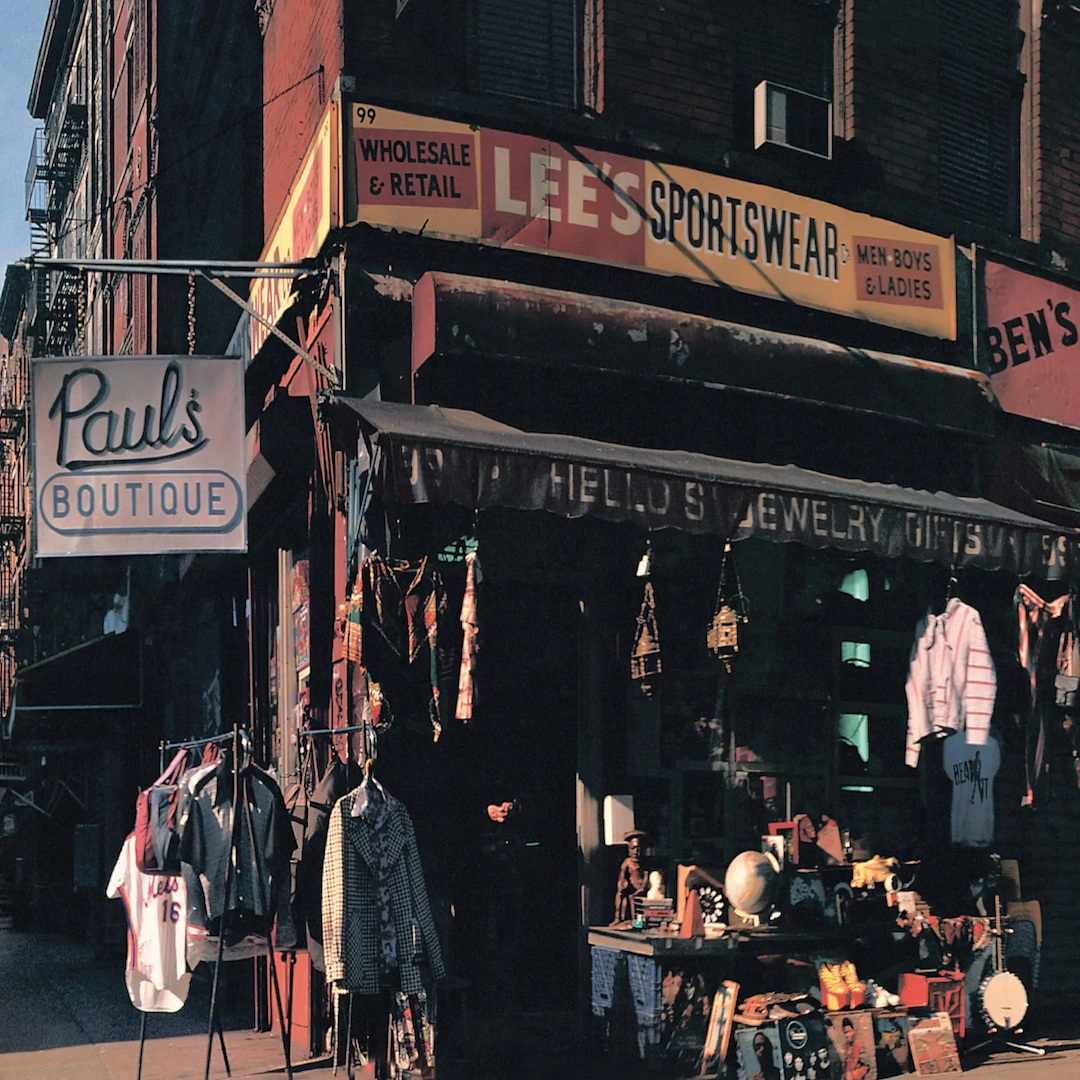 Redefining just how good sampling can be.
The same year that 3 Feet High and Rising was released, Beastie Boys re-emerged with their sophomore offering. Paul's Boutique was heavily removed from the rock-oriented sound that had given them the first number-one album in rap history 3 years prior. Enlisting sample gurus The Dust Brothers as their main producers, the Beastie Boys broke free of their frat boy reputation and delivered a densely layered hip-hop masterpiece that stitched together fragments from hundreds of songs in the purest example of the late 80's sampling wild west.
Watch Beastie Boys play our former Rough Trade space (the basement of Slam City skates, Covent Garden) back in 1994.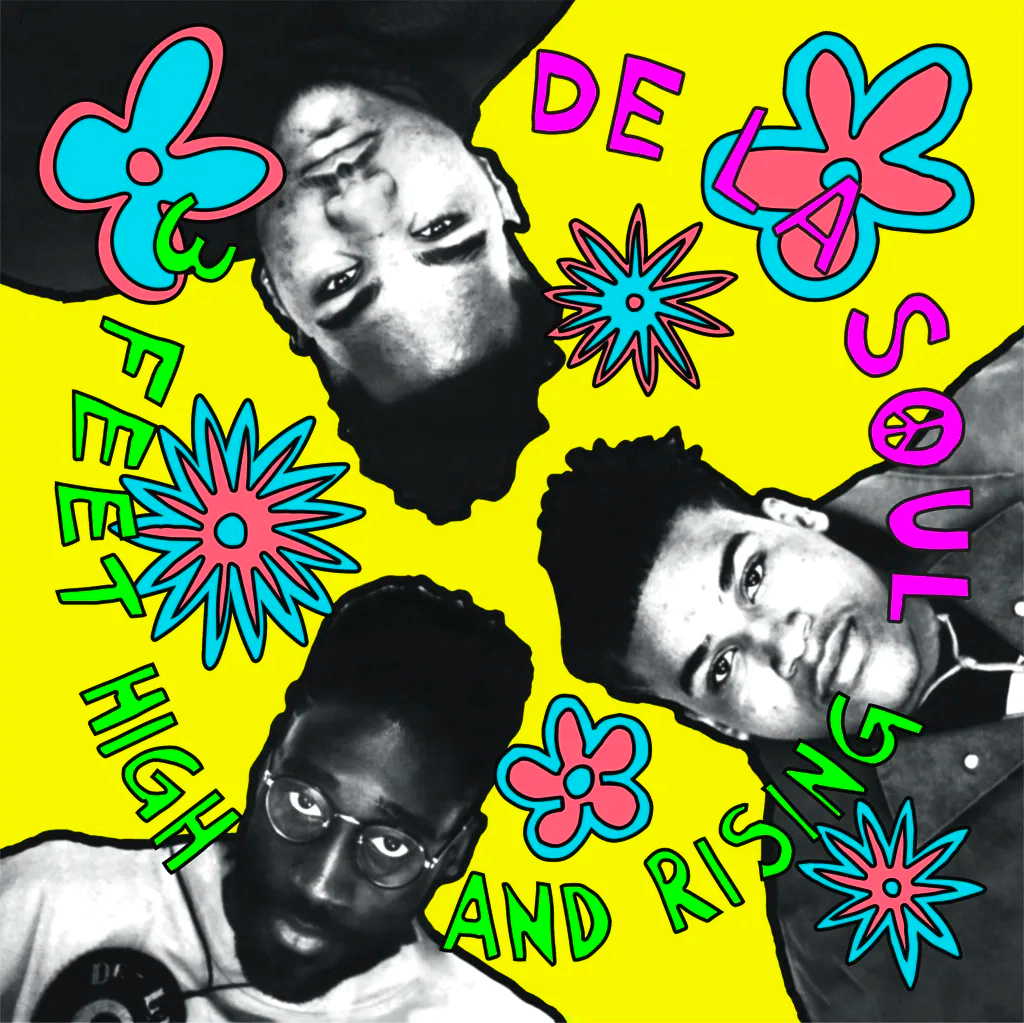 The 'Daisy Age' spirit dawning a new era for hip hop.
Towards the end of the 80's, hip-hop was increasingly dominated by the gangsta rap scene that had emerged on America's west coast. On the east coast, however, De La Soul and their producer Prince Paul sought to explore the yang to the gangsta rap yin with their sample-heavy psychedelic beats and comical, often surreal, lyrical stylings. Not content with the simple looping song structures heard in hip-hop tracks up to that point, 3 Feet High and Rising contains built-up layers of samples, creating a sound collage from all corners of the genre spectrum that combines into something entirely original.
The NYC rappers' landmark 1989 debut LP finally received the vinyl reissue it deserved in 2023. Ben Stanley reflects on its the importance and influence of this seminal release in our In Profile: De La Soul's 3 Feet High and Rising feature.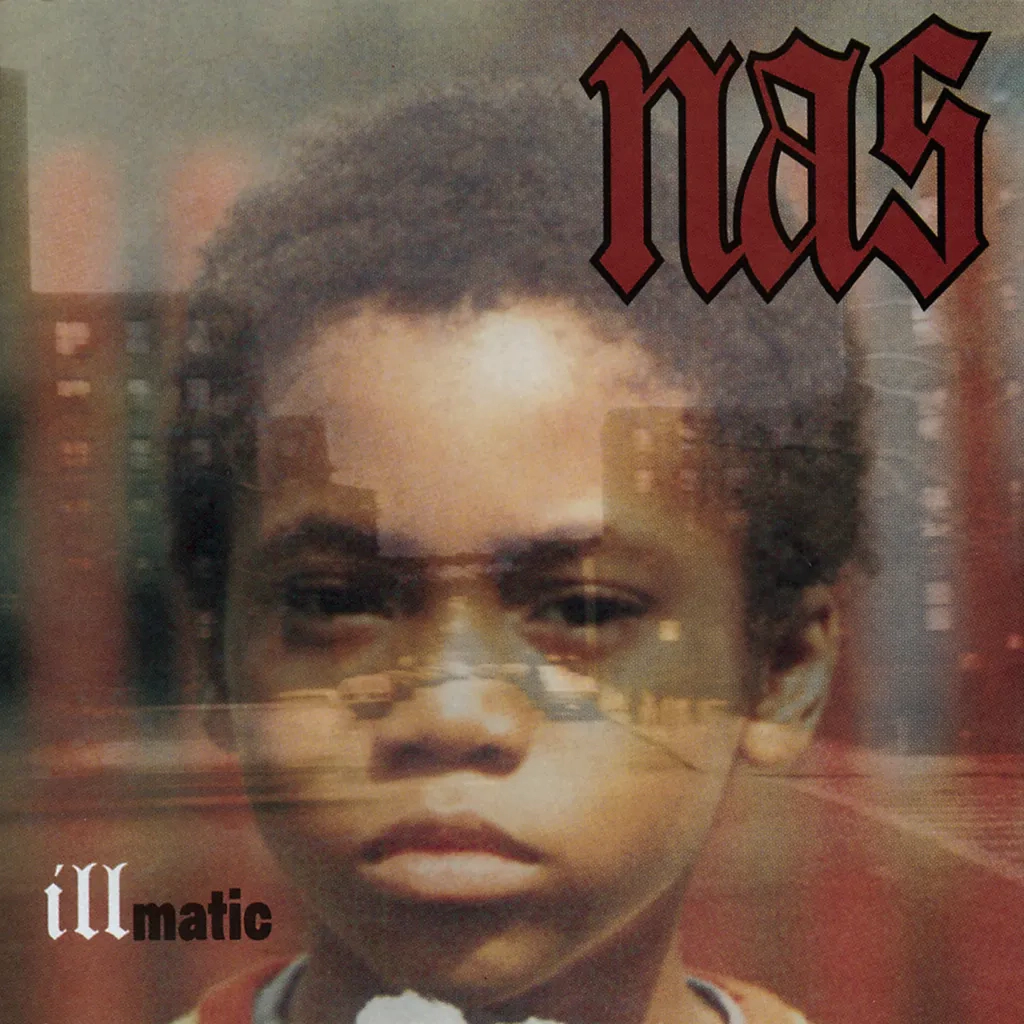 No album better reflects the sound and style of New York.
Nas' influence on modern hip-hop lyricism cannot be understated. His brand of multi-syllabic rhymes and engrossing wordplay could only maybe be compared to Rakim before him and has had a huge impact on every wordsmith to come after. On Illmatic Nas paints vivid, gritty pictures of life in Queensbridge NY backed by some of the hardest beats ever hammered into an MPC by a line-up of some of the greatest producers of the 90's. Illmatic is the gold standard when it comes to 90's boom-bap, no one will ever again better represent a time and a place than Nas did for New York in 1994.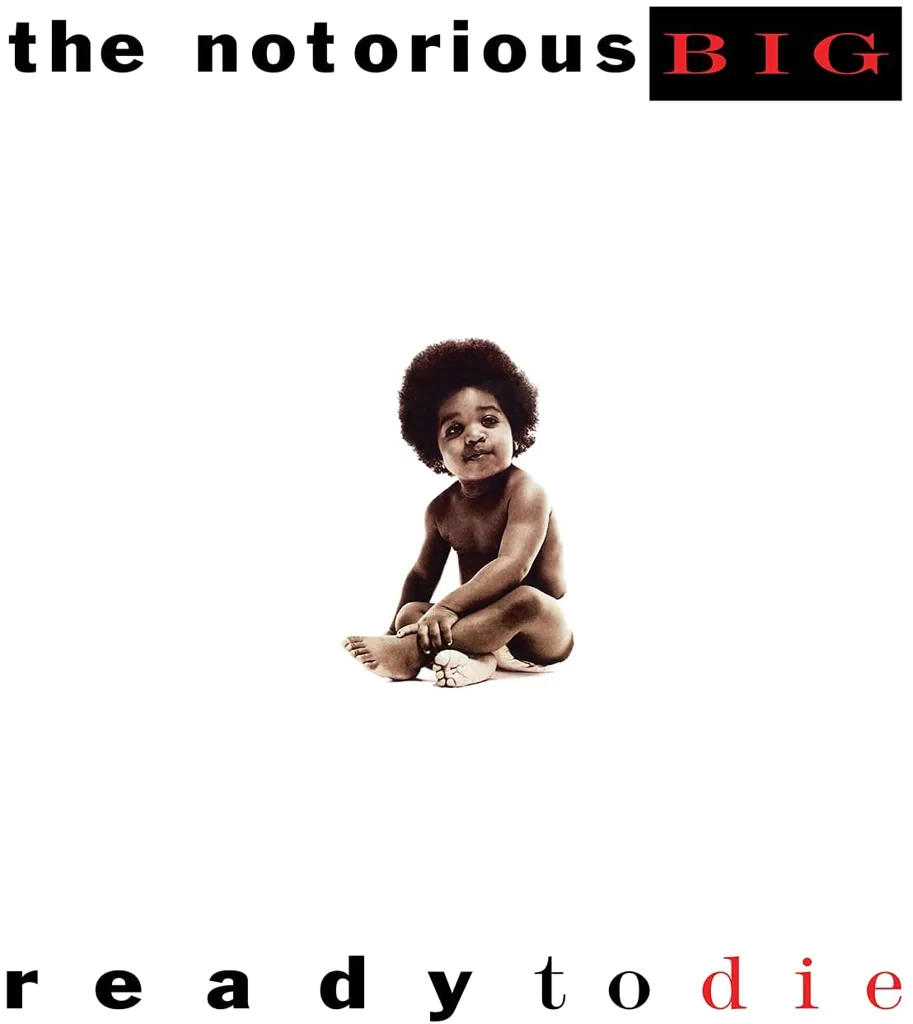 One of the greatest East Coast rap albums of all time.
Ready to Die is a gangster rap album by all accounts, but it's the reinvention that the genre needed. Biggie's raps play out before your eyes in wide-screen. He embodies characters and relays stories with a flow that bounces over the beat like the great jazz musicians that inspired him. The beats on Ready to Die are heavy and cinematic, with snares that hit like a kick to the face, but crucially leave space for Biggie's rhymes to take centre stage.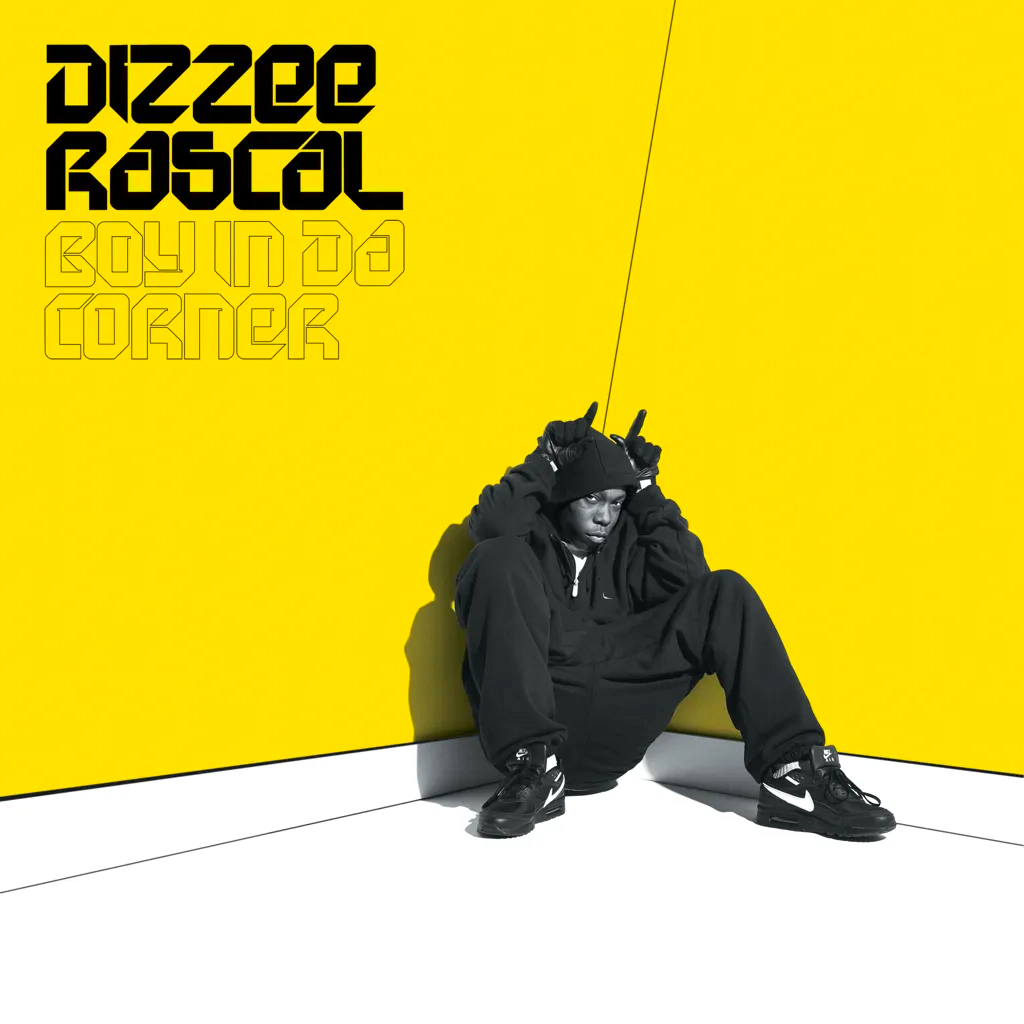 Gold standard British music defining grime for a generation.

"Oiiiiiiii" When Boy in da Corner was first released in the early 00s it was a breath of fresh air. His self-produced debut felt like it was pushing a brand-new sound. The truth, of course, was that grime had been bubbling below the surface for a while, but Dizzee's jagged beats and frenetic rhymes shot it into the mainstream. Dizzee built his tracks from the most obscure noises he could find and somehow they fit together perfectly. Listening to Boy in da Corner today, 20 years later, it hasn't aged at all.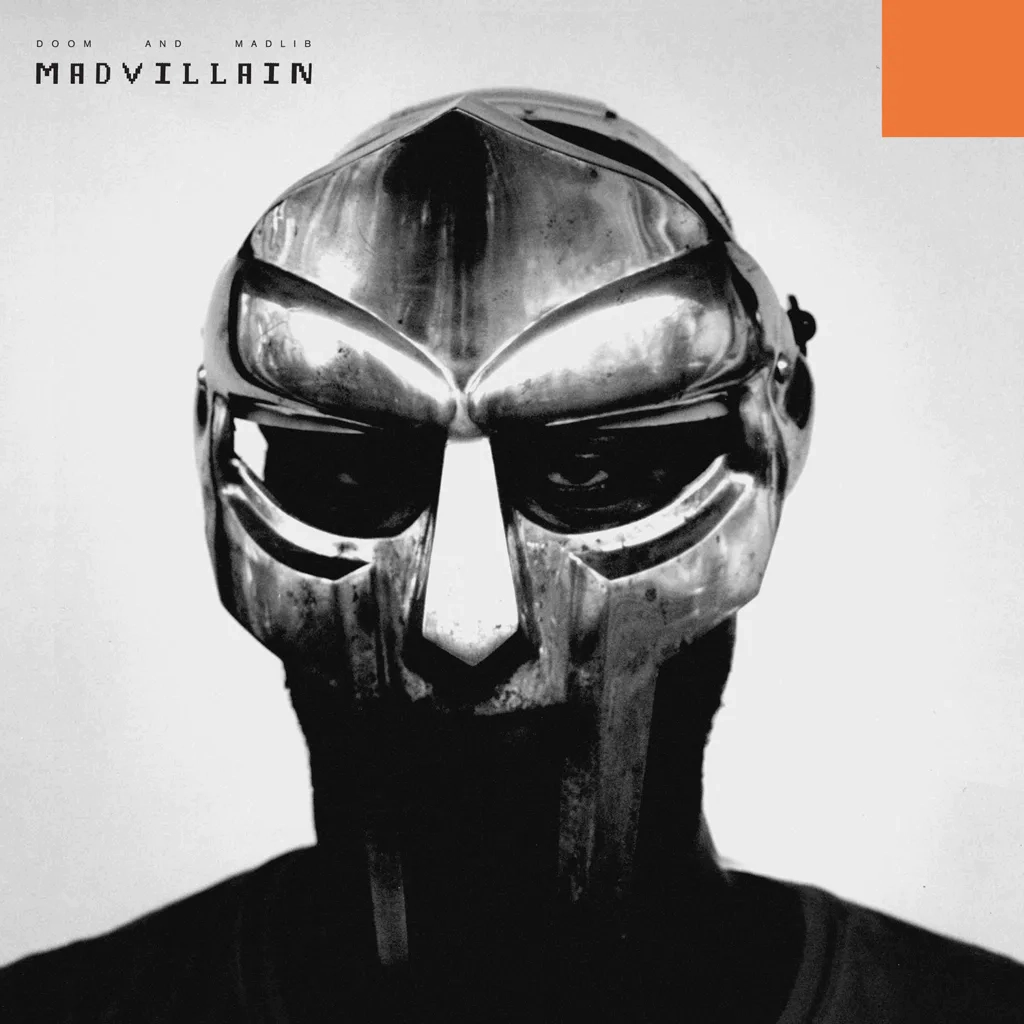 A critically adored collaboration, changing the course of hip hop forever.

You might think that the bringing together of two titans of their field would never be able to live up to the lofty expectations that would surround the collaboration, but in the case of Madvillain, both parties bring their absolute A-game. Madlib creates diamond-cut loops from the obscure records he acquired on crate digging journey through Brazil and never lingers on one beat for longer than is needed. DOOM is at his best and weirdest, delivering dense wordplay in a satisfying, relaxed cadence. Chemistry like this does not happen often.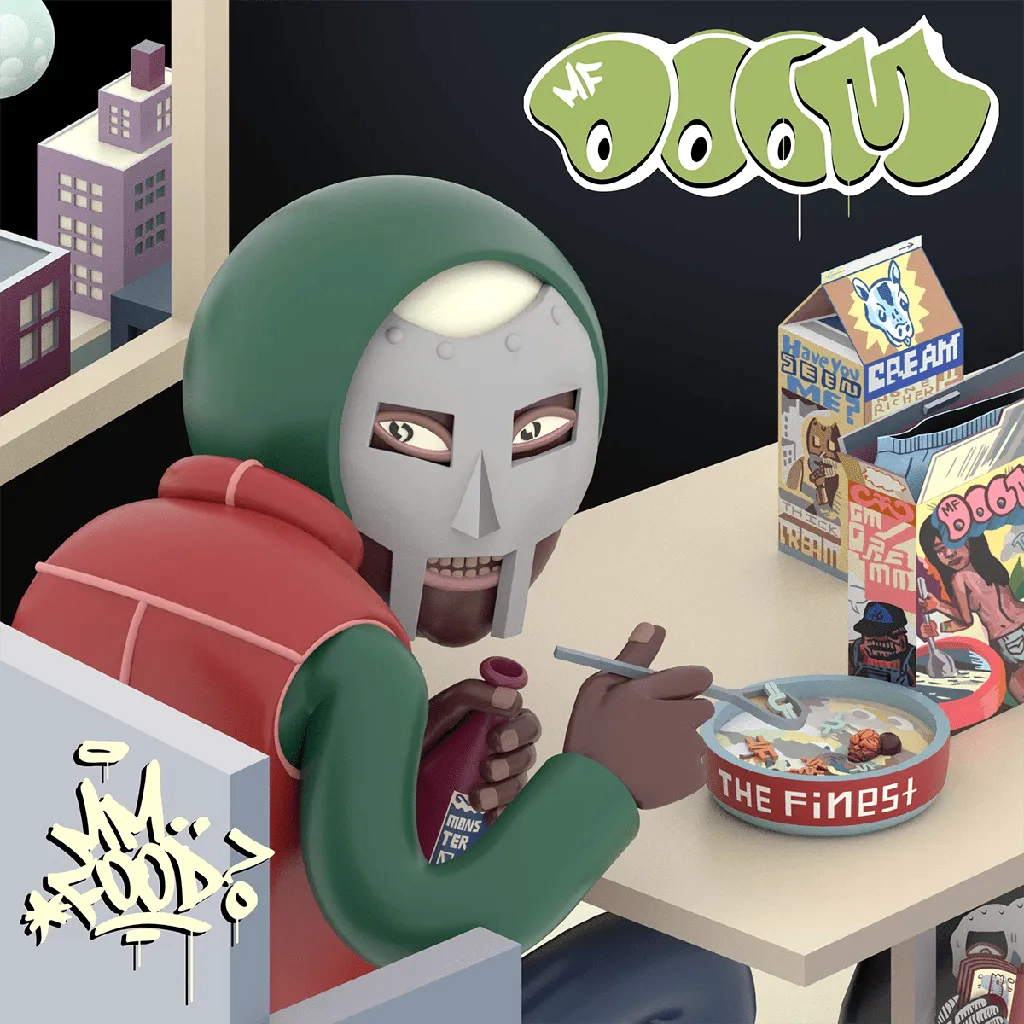 Highly conceptual jazz rap for heads.

As if Madvilliany wasn't enough of a feast for DOOM fans in 2004, the end of the year brought a few more morsels that formed his best solo work to date. The album opens with an intense barrage of carefully selected vocal samples that give way to an instrumental loop from an early Spider-man cartoon, setting the scene for the animated energy that flows through the album. The lyricism on Mm Food is characteristically complex and no one makes beats quite like DOOM and his metal fingers. The guitar loop on Rap Snitch Knishes is so infectious you will never want it to end.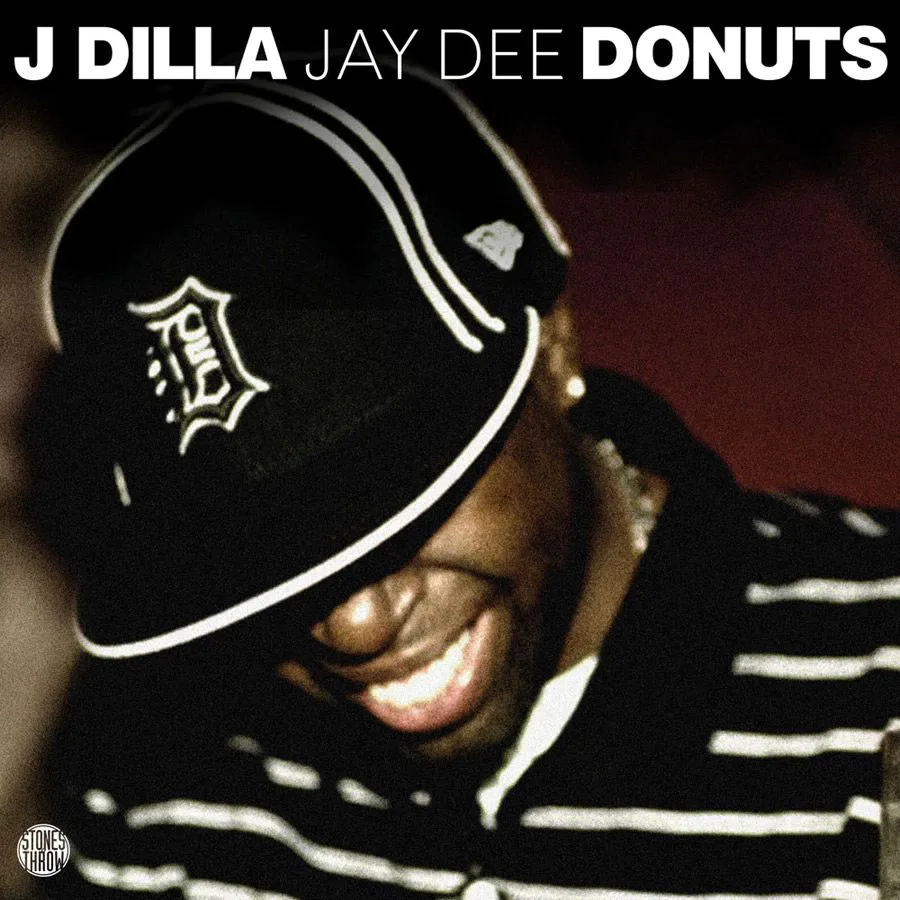 A seminal record in the history of instrumental hip-hop.
It could be said that Dilla's greatest strength as a producer was his ability to warp and contort samples to make them fit his own narrative. No album in his catalog is a better example of this than Donuts. Released three days before his death, the album contains vocal snippets and loops that seem strangely prophetic considering the context surrounding it. The way Dilla chops filters a sample or chops the end off a vocal line can create a whole new meaning for the listener than the original samples intention. You can definitely hear the influence from Dilla's label mate Madlib in the construction of Donuts and its mixtape-like quality but where Madlib's tapes are more haphazardly put together, Donuts is a finely polished delight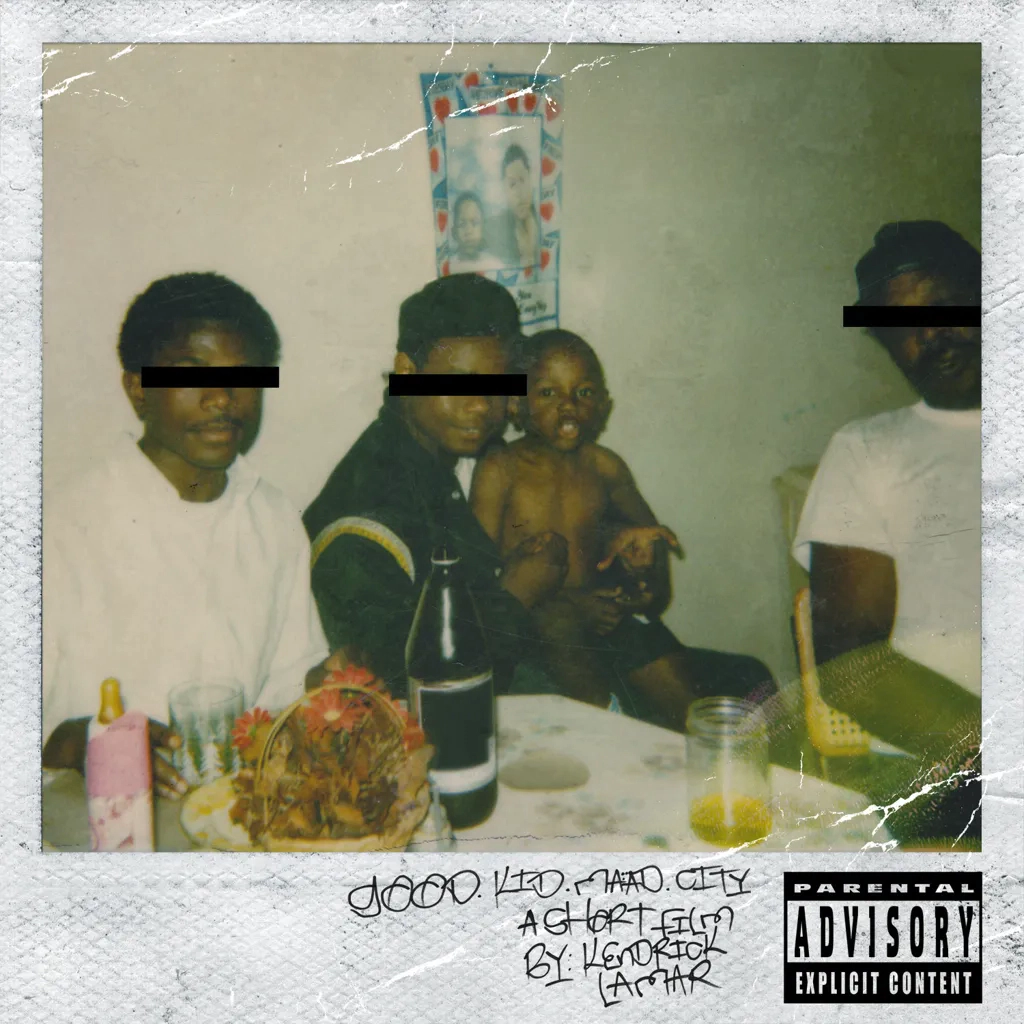 Effortlessly eclectic, gritty and raw.
Almost 20 years after the release of Illmatic and Ready to Die, Kendrick Lamar channeled the self-reflective storytelling of the East Coast into a West Coast gangsta rap masterpiece. Good Kid, Maad City is a concept album that describes Kendrick's life as a teenager growing up in Compton and it marks the pinnacle of auto-biographical rap. Every beat is expertly selected and provides the perfect backdrop to the various characters that populate the world of the album. Somehow, despite being an introspective concept album, many of the tracks feel right at home in a party playlist or DJ set.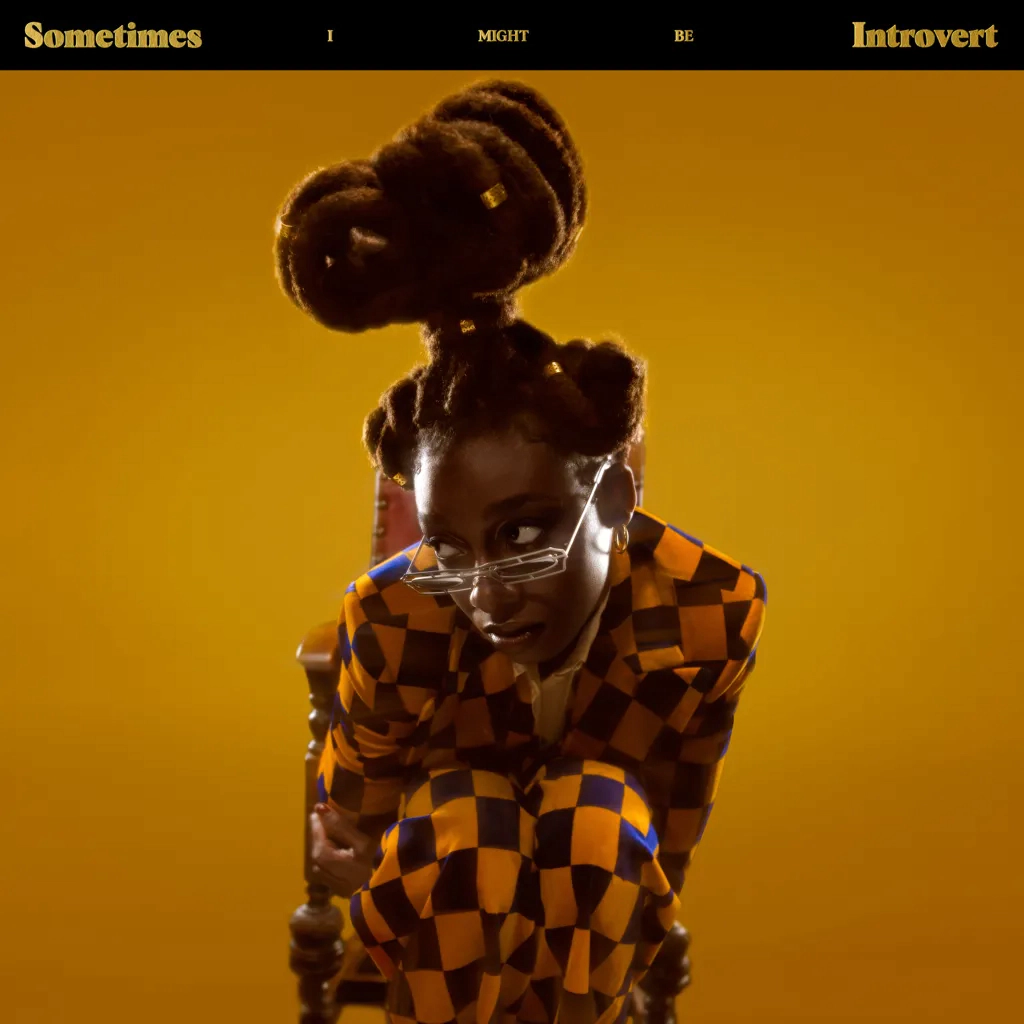 An undeniable British classic from a master storyteller and future icon.
Being a commercially successful female rapper can be a tough thing to pull off, especially in the UK. Where artists like Stormzy and Dave shot straight into the mainstream following debut albums, Simz has slowly built up a following over 4 studio releases and it's on this album where she achieves undeniable mainstream success. On Sometimes I Might Be Introvert Little Simz reaches inward to explore what it is to be somewhat introverted in a field of extroverts. Producer Inflo seamlessly mixes samples with full orchestration, knowing when to take a track to cinematic heights and knowing when to let Simz shine over a simple soul loop.
Honorable Mentions...

Over 50 years, hip-hop has grown into as diverse a genre as any other. Mainstream artists like Jay Z, Eminem, Dr Dre and Drake have all achieved massive success while more underground acts like Aesop Rock, Blu and Exile, Roc Marciano, Westside Gunn and Kool Keith have done well critically but never quite crossed over. Artists Killer Mike and El-P from Run The Jewels started their career in the underground rap scene but have achieved crossover success later in life through their collaboration.
Hip-hop's golden age produced too many great albums to possibly cover in a paragraph but some of the stand-outs include A Tribe Called Quest's two best albums Midnight Marauders and The Low End Theory on which Q-Tip cements himself as the best producer of his generation. The 90s also gave us The Wu Tang Clan and all the solo projects from Ghostface Killah, Raekwon, GZA and ODB which The RZA ties together with his gritty, kung-fu inspired beats. For your more politically charged rap you need look no further than Public Enemy or Ice Cube who spout rhymes with the energy of generational leaders over chaotic instrumentals from sampling geniuses The Bomb Squad. Hip-hop as a genre shows no signs of slowing down. Tyler the Creator put out his best album Call Me If You Get Lost in 2021, a perfect mix of his hardcore rap roots and the softer neo-soul of his later work. Danny Brown continues to release interesting albums with his unique screechy delivery and his recent collaboration with JPEGMafia Scaring the Hoes is a match made in blown-out, distorted heaven. Stones Throw Records continues its run of genre-defining greatness with Madlib continually delivering exciting records with a variety of artists, most notably his two collabs with Freddie Gibbs, a rapper who's rhyming technique is technically hard to compete with.
Don't miss:
In hip-hop's rich history, there is no denying East Coast rap is one of the most important sub-genres to ever exist. Explore the sound of essential East Coast over on our special blog piece:
Rough Trade Essential East Coast hip hop.
---