"Now honeys play me close like butter play toast / From the Mississippi down to the East Coast"
A mix of slick rhymes, conscious lyrics and club anthems - there is no discussing the history of rap and hip hop without acknowledging that the genres earliest roots lie with the East Coast. Originating in New York City in the 70s (most specifically the Bronx), the sound went on to span multiple generations of rappers. Maintaining its territorial nature, East Coast hip hop has become known for much more than its sound, but also the infamous East Coast vs West Coast rivalry which still holds the attention of true hip hop fans today.  
Rough, rugged and raw, the popularity of East Coast hip hop was exponential from the 70s onwards. With rap and hip hop taking off both critically and commercially in the early 90s East Coast, it is clear that rap's so called 'Golden Age' belongs to the East Coast - the foundations for the eventual mainstream success of hip hop.
Whether you are team Biggie or Tupac (one of the biggest East Coast vs. West Coast hip hop feuds of all time) there is no denying that East Coast rap is one of the most important sub-genres to ever exist.
In celebration, we've selected our favourite albums representative of this iconic period in East Coast hip hop's rich history, as found in our Rough Trade Essential range.
Lead photo by Clarence Davis/NY Daily News Archive via Getty Images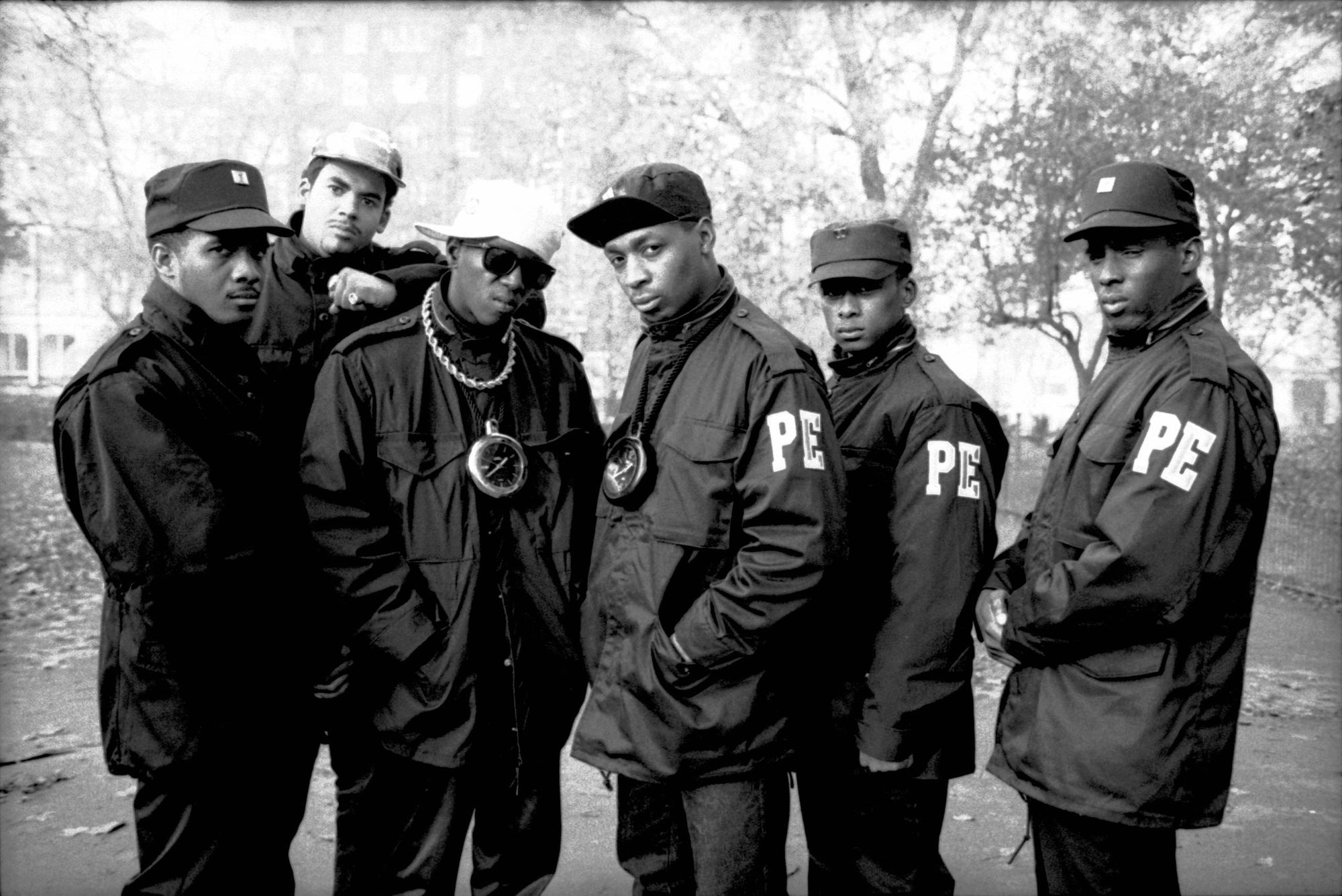 Eric B and Rakim - Paid in Full (1987)
Island
Born and raised in Queens and Wyandanch, New York
"Thinkin' of a master plan / Cause ain't nuthin' but sweat inside my hand"

The debut album of New York hip hop duo Eric B and Rakim, one of the most influential rap albums of all time. Paid in Full is credited as a benchmark album of golden age hip hop. The drum break sample of the title track, Rakim's intricate wordplay and bouncy braggadocio set the blueprint for rappers to come.  An album with an immortal status of greatness, fans continue to quote 'Eric B is President' three-and-a-half decades later - "Thought I was a doughnut, you tried to glaze me."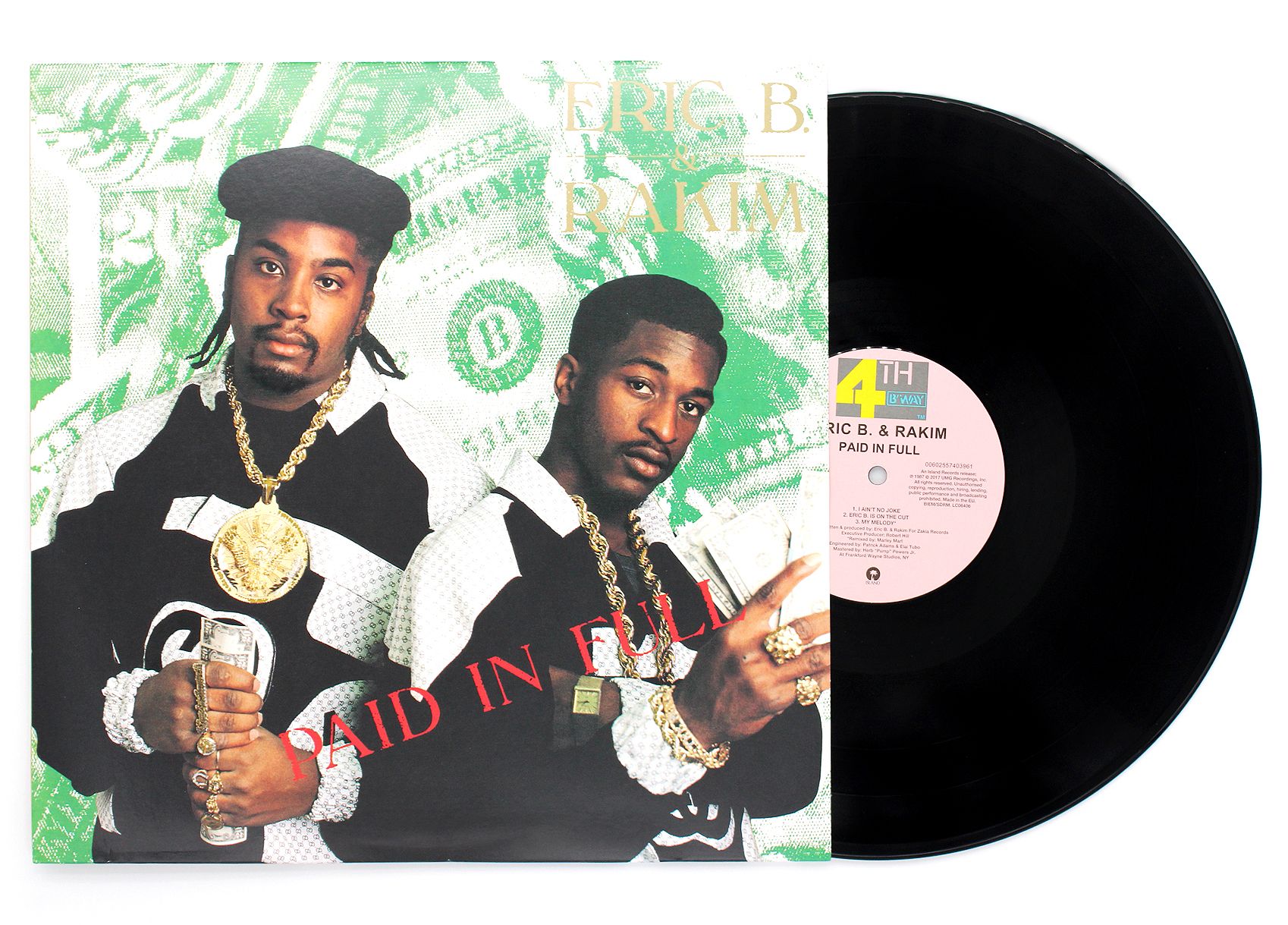 Buy now
Paid in Full
On black vinyl.
UMC
Formed in Long Island, New York
"Our freedom of speech is freedom or death / We got to fight the powers that be"

The title really does say it all. A cry against the establishment and a bold statement of black power against the backdrop of a racist America. A message for the masses, the group achieved their frenetic energy pairing raging guitars with Chuck D's powerhouse lyrics. A sonic statement delivering a narrative of resistance, the go-to track has to be Fight The Power, the song which famously plays all the way through Spike Lee's critically acclaimed Do the Right Thing.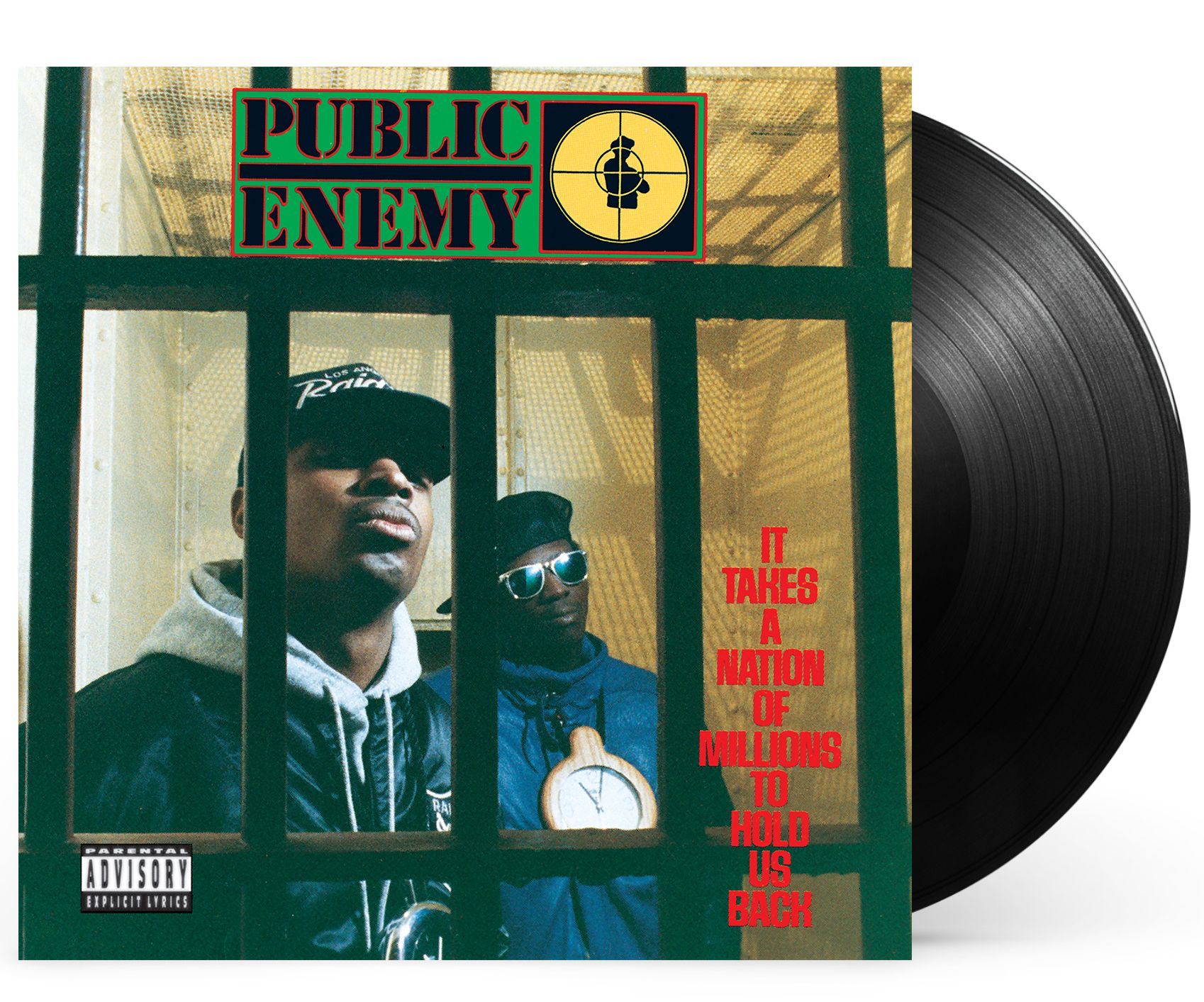 Buy now
It Takes A Nation To Hold Us Back
On black vinyl.
UMC
Formed in New York, New York
New York, New York, it's a hell of a town /
You know the Bronx is up and I'm Brooklyn down

Essentially a love letter to their home town of New York, Paul's Boutique is a dense record with its multiple layers of samples and beats that helped to redefine just how good sampling could be. The Beatles, Curtis Mayfield, Idris Muhammed and The Eagles are just a few of the artists you can identify as being sampled on the 1989 album. Alongside 3 Feet High & Rising by De La Soul and A Tribe Called Quest's Low End Theory, Paul's Boutique marked a change in hip hop, away from the gangsta rap of N.W.A and towards the D.A.I.S.Y. Age - rap music combining funk samples and pop.
Buy now
Paul's Boutique
On black vinyl.
Legacy
Formed in Queens, New York
"Rock and roll to the beat of the funk fuzz / Wipe your feet really good on the rhythm rug"

In 1990, four kids from Queens (Q-Tip, Phife Dawg, Ali Shaheed Muhammad, Jarobi White) changed hip hop forever. People's Instinctive Travels and The Paths Of Rhythm is A Tribe Called Quest's seminal debut, refining a template for 90s hip hop with an afrocentric leaning. Part of the Native Tongues collective - which included De La Soul, Jungle Brothers, Queen Latifah, Black Sheep, Tribe provided deeply socially conscious lyrics, drawing on Jazz, philosophical teachings, 90s boom-bap and neo-soul the group fostered an infectious energy and positivity that will forever capture music lovers' hearts.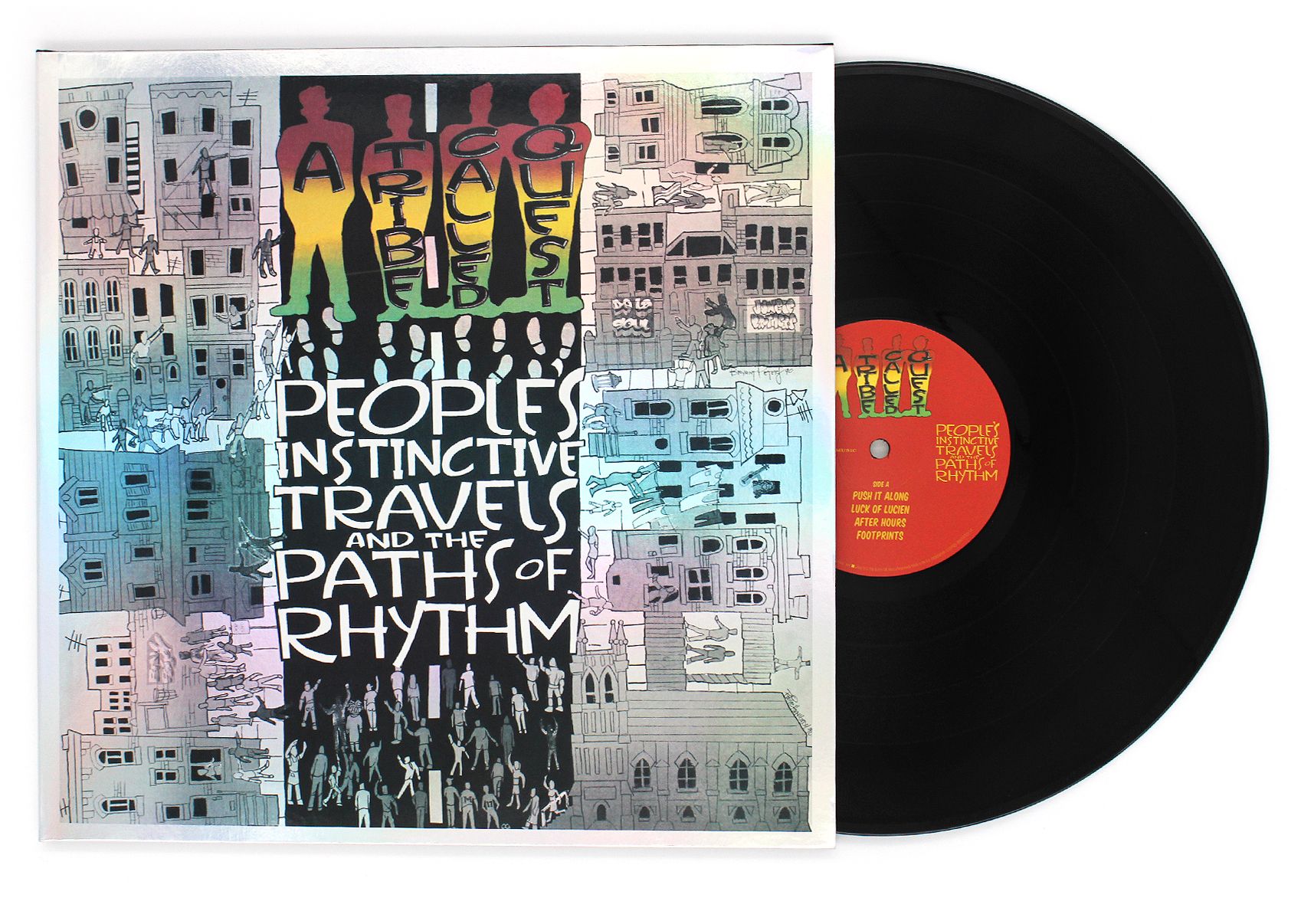 Buy now
People's Instinctive Travels and The Paths Of Rhythm - 25th Anniversary Edition
On black vinyl.
Sony
Formed in Staten Island, New York
"Cash rules everything around me / C.R.E.A.M, get the money / Dollar dollar bill, y'all"

The Wu-Tang Clan introduced and launched the careers of many of raps best and most unique rappers of the decade with original members including, RZA, GZA, Ol' Dirty Bastard, Method Man, Raekwon, Ghostface Killah, Inspectah Deck, U-God, and Masta Killa. Enter The Wu drove forward another distinctive style of New York hip hop, an eerie and off-kilter production utilising dialogue samples from kung fu movies.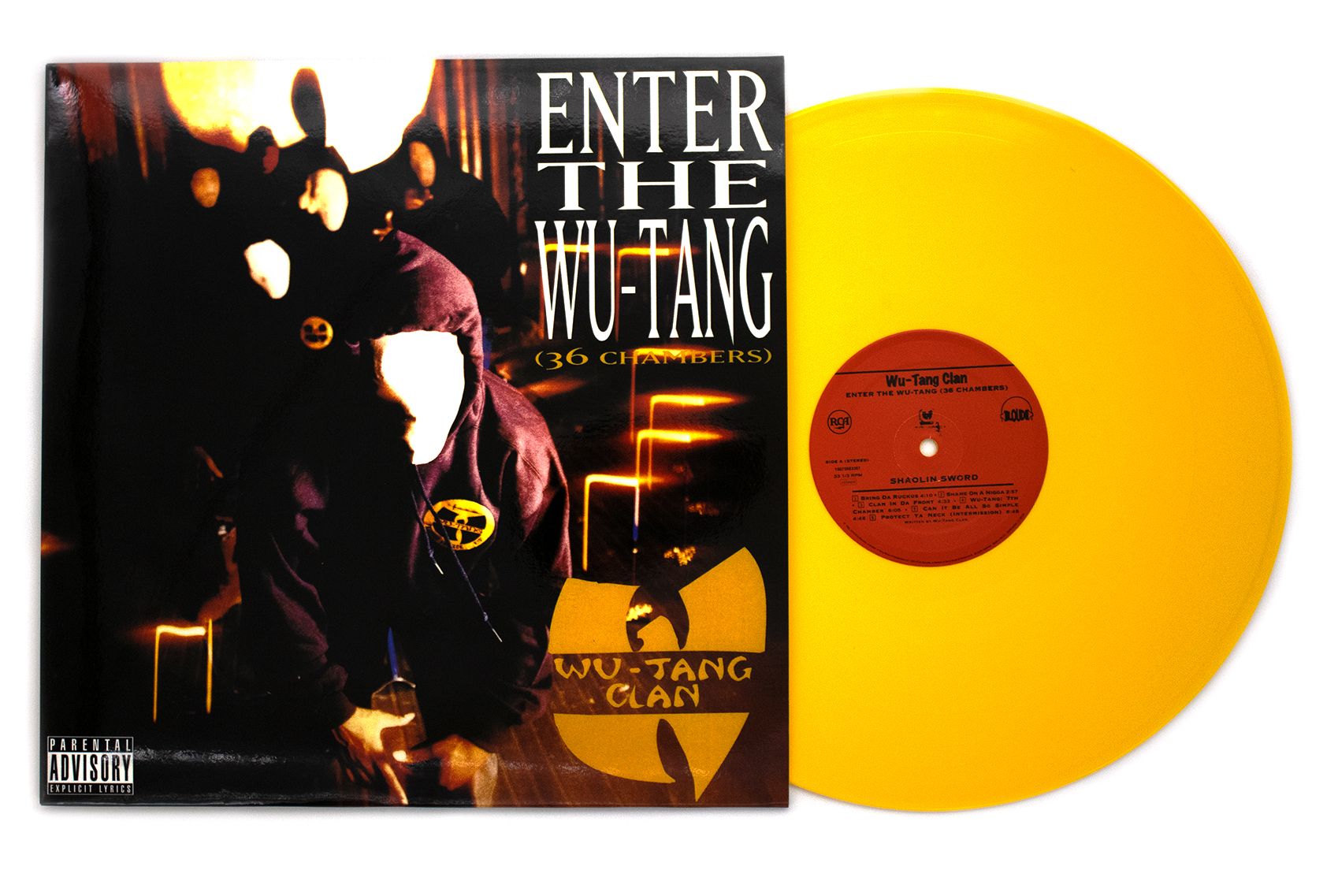 Buy now
Enter The Wu Tang (36 Chambers)
On yellow vinyl.
Bad Boy Entertainment
Born and raised in Brooklyn, New York
"I don't wanna live no more / Sometimes I hear death knocking at my front door / I'm living everyday like a hustle / Another drug to juggle, another day, another struggle"

A sempiternal emblem in hip hop culture who reigned over the early days of rap in Brooklyn, New York. One of the greatest East Coast rappers of all time, B.I.G stands leagues ahead of the rest in lyricism. Ready To Die received critical acclaim for its brutally honest depiction of gang violence and conflict as opposed to the often-glorified portrayal in the genre and the wider media.
This reissue features the iconic artwork of an infant bearing a resemblance to the rapper and also features all 19 tracks from the Ready to Die Sessions. After being out of the marketplace for over a decade this is not one to miss!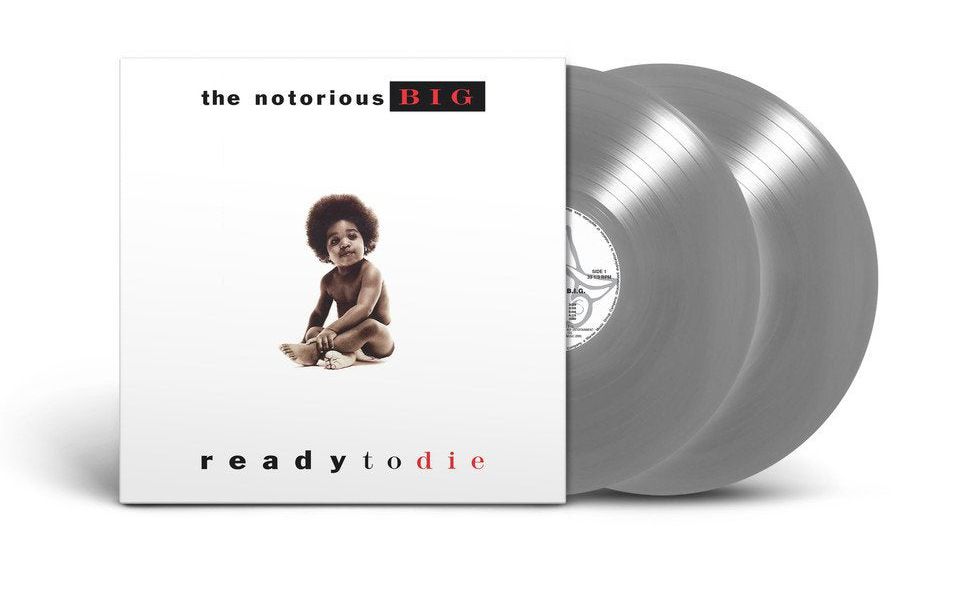 Buy it now
Ready To Die
On double silver vinyl.
If you're a Biggie fan, don't miss out on sensational new documentary Last Man Standing: Suge Knight and the Murders of Biggie and Tupac, the definitive story of the deaths of the two titans of 90s gangsta rap.
Sony
Born in Queens, New York
I never sleep, cause sleep is the cousin of death.

No album better reflects the sound and style of New York, '94. Raw rap, soul samples and beat breaks. A gifted writer whose wordplay knows no bounds, Nas tells his own story, the archetypal anti hero with ambitions of ruling the world, escaping the conflict, violence and brutality of New York's underbelly.
The son of jazz musician Olu Dara, Nas draws on jazz influences, with producer Pete Rock utilising jazz piano chords and even having his own father play the trumpet solo at the end of Life's a Bitch. Jazz also permeates the album's most essential cuts, with the Ahmad Jamal-sampling, boom-bap classic The World Is Yours remaining a stand out track. The lyrics remind us that New York is the beating heart of Illmatic, "To everybody in Queens, the foundation (it's yours) / The world is yours." Nas represents the East Coast through and through, and deserves to be ranked as one of the best East Coast rappers of all time.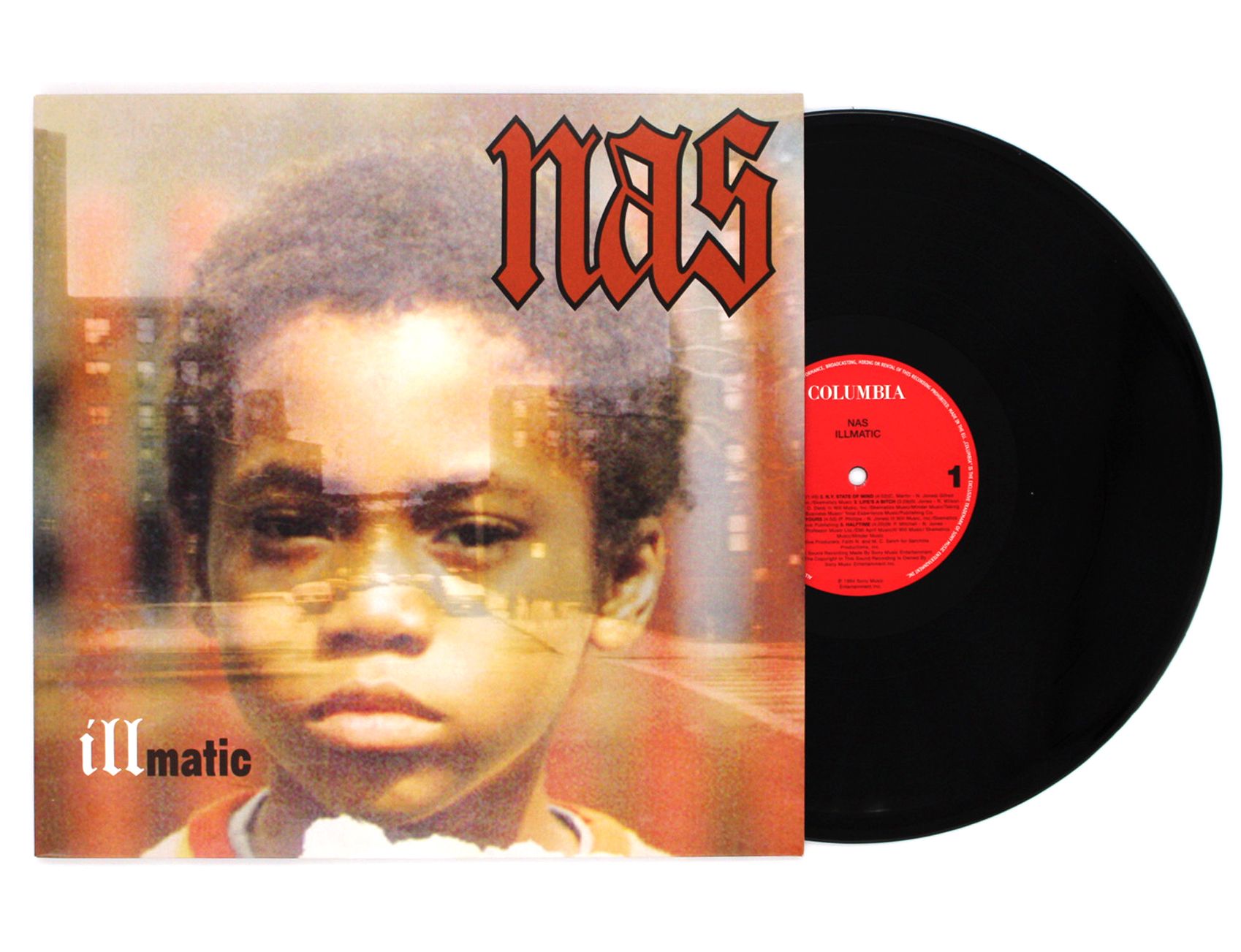 Buy now
Illmatic
On black vinyl.
Metal Face Records
Formed Long Beach, New York
"I knew a old lady, who swallowed St. Ides / I don't know why she swallowed St. Ides"

The album that kickstarted MF DOOM's ascent. KMD (Kausing Much Damage, or A positive Kause in a Much Damaged society) was an American hip hop trio active in the early 1990s. The core of the group was composed of brothers Daniel 'Zev Love X' (who later became MF Doom) and Dingilizwe 'DJ Subroc' Dumile.  
Bl_ck B_st_rds is where Brand Nubian meets De La Soul at the local bodega. From the jazzy, hypnotic samples on the title cut to Sweet Premium Wine, a farcical ode to swigging 40-ounce bottles of brew, you know you've found rap heaven. An essential record for any hip hop collection.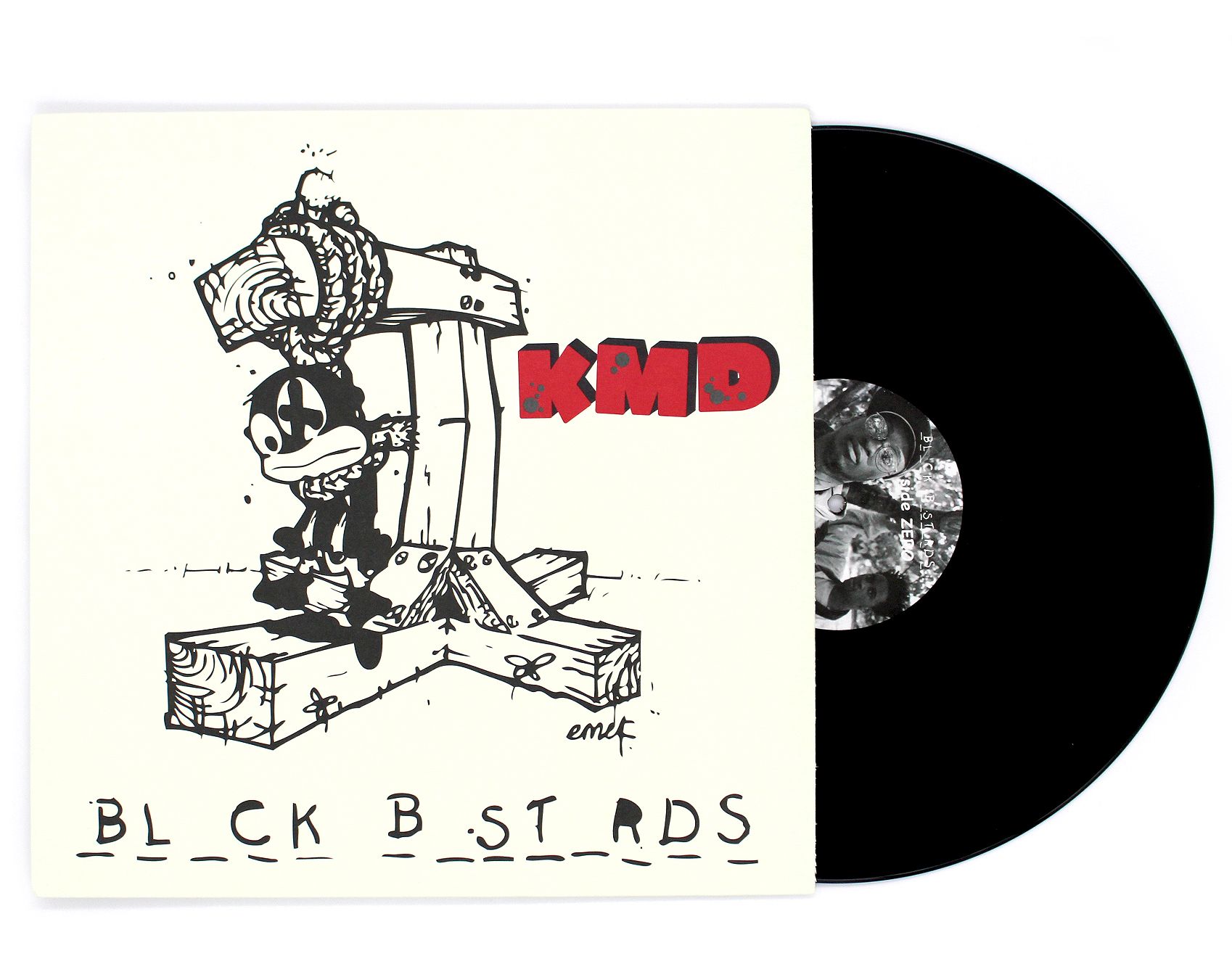 Buy now
Bl_ck B_st_rds
On black vinyl.
Sony
Formed in Queens, New York
"I got you stuck off the realness, we be the infamous / You heard of us, official Queensbridge murderers"

One of the cornerstones of the New York hardcore movement, The Infamous is Mobb Deep's masterpiece, a relentlessly bleak song cycle that's been hailed by hardcore rap fans as one of the most realistic gangsta albums ever recorded.
This is hard, underground hip hop that demands to be met on its own terms, sinister melodies and an honest depiction of gangster New York, the penultimate track Shook Ones, Pt. II is one of the most unmistakable songs in the rap canon - "Son, they shook 'Cause ain't no such things as halfway crooks," marking The Infamous as an all-time gangsta/hardcore classic.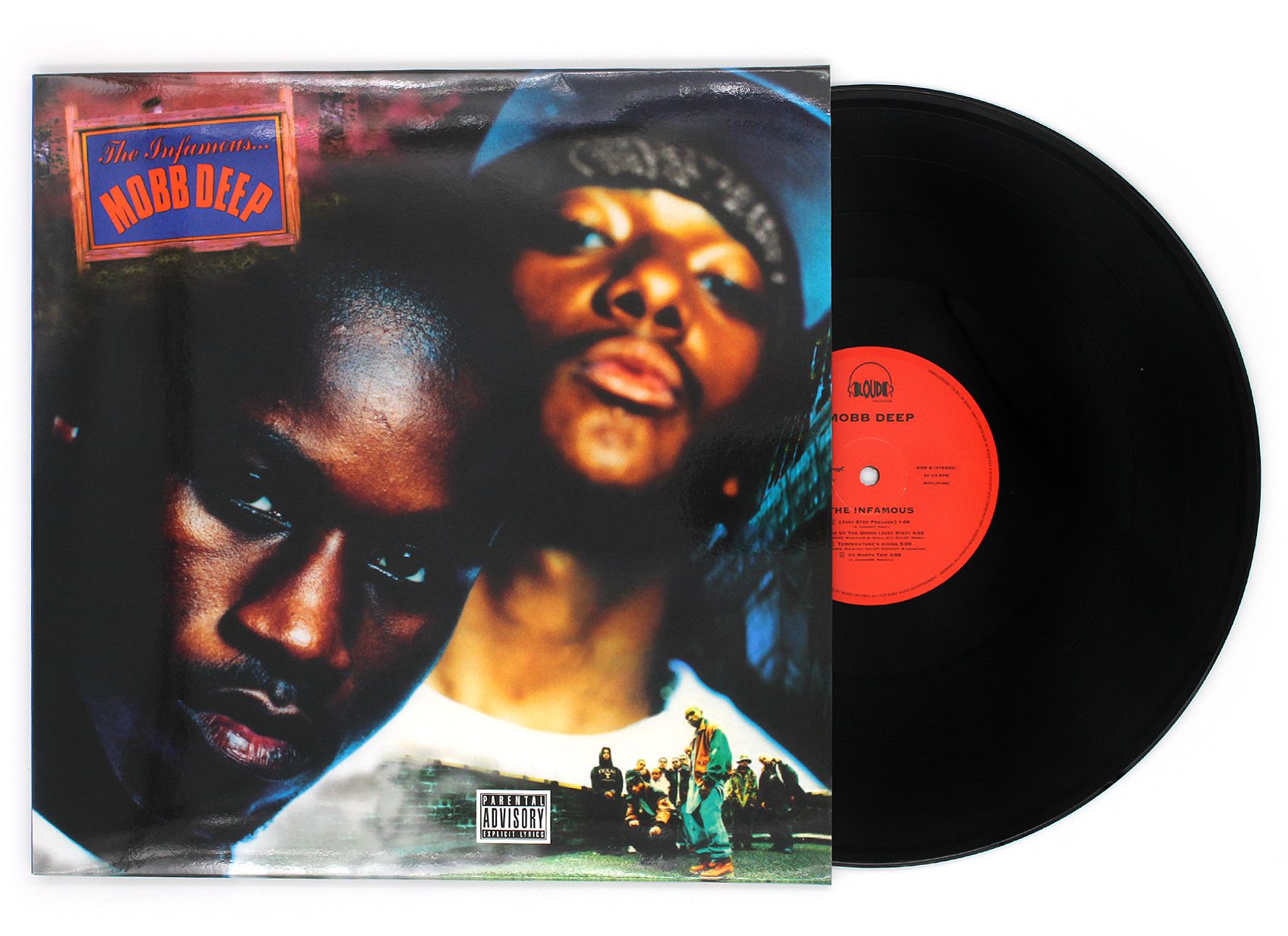 Buy now
The Infamous
On black vinyl.
Stones Throw
Born  in Long Beach, New York
"It's ugly, like look at you / It's a damn shame / Just remember ALL CAPS when you spell the man name"

The collaborative masterpiece from underground rap icon, the late and legendary MF Doom and revered beat maker Madlib. Technically speaking a meeting of East Coast and West Coast minds, with Madlib hailing from California. But British born MF Doom crafted his intricate wordplay in the streets of NY, as previously mentioned cutting his teeth with esteemed East Coast trio KMD.
One of the bestselling Stones Throw albums, Madlib created most of the instrumentals during a trip to Brazil in his hotel room using minimal amounts of equipment: a Boss SP-303 sampler, a turntable, and a tape deck.  Madvillainy received widespread critical acclaim for Madlib's production and MF Doom's lyricism, and is regarded as Doom's magnum opus.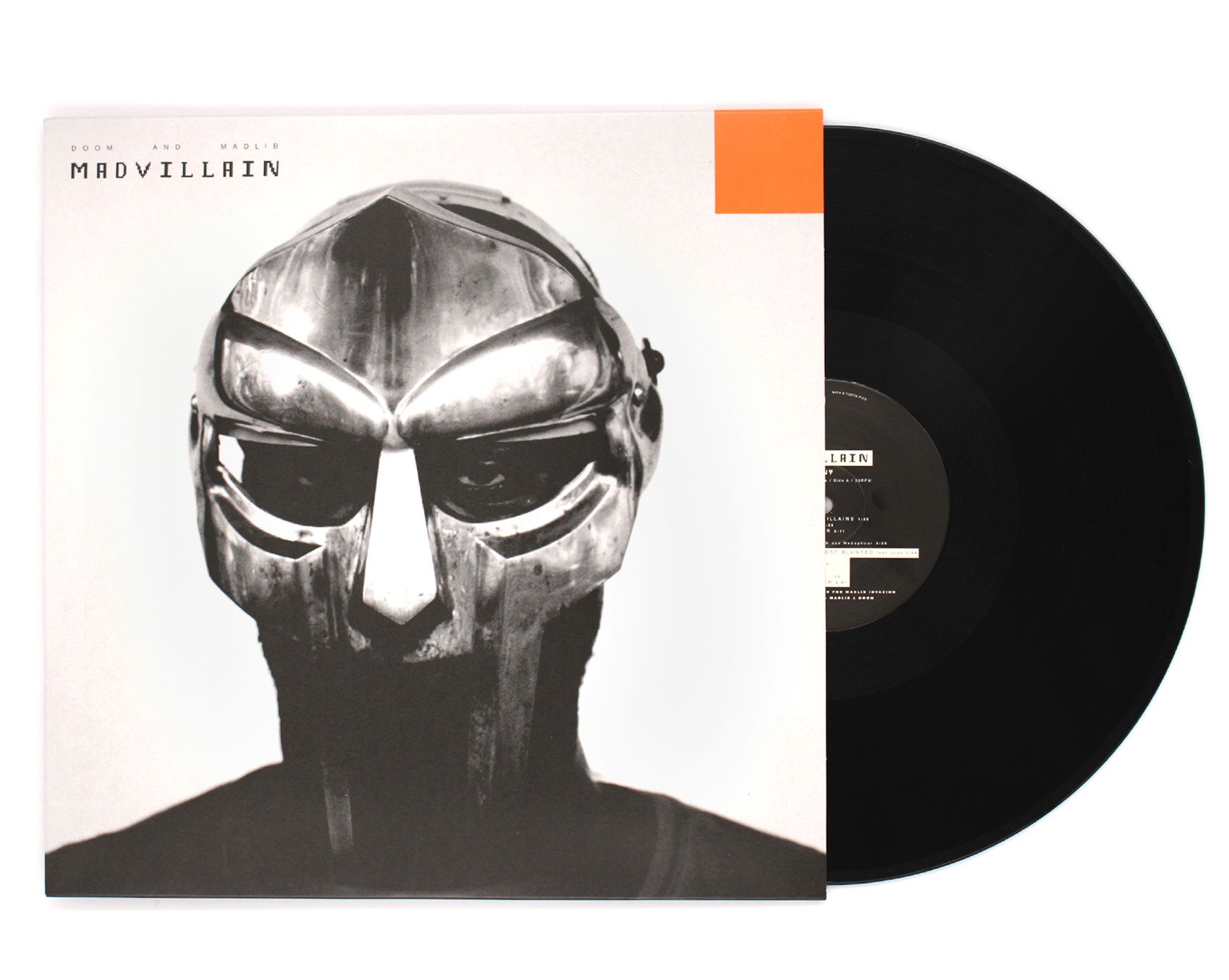 Buy it now
Madvilliany
On black vinyl.
Other honourable mentions include...
Known for their eclectic sampling and quirky lyrics,  New York hip hop trio De La Soul deserve their due respect in the East Coast scene. These hip hop giants contributed to the evolution of jazz rap and the band's debut album 3 Feet High and Rising is a known hip hop masterpiece.  
Uncut and unadulterated lyricism, Yonkers, New York born rapper DMX, never made a secret of his dislike for West Coast hip hop. Championing the East Coast flag until his premature passing in 2021, his gruff recognisable voice will be remembered in East Coast history forever.
Last but by no means least the legendary Fugees cannot go unmentioned. Formed in New Jersey, the release of their legendary album The Score in 1996 was almost a bridge between East and West Coast rap as the ugly feud continued to escalate. The record the hip hop community badly needed during a tumultuous time. The score turned the trio into global superstars who still continue to reign, with Wyclef Jean, Pras, and Ms. Lauryn Hill reuniting this year for their first tour in over fifteen years.
Browse all Rough Trade Essentials