"Whatever it is you define as folk, one thing is universally agreed – Simply put, folk music is music for the people by the people."

Words by Kerenza Nawacki, Rough Trade East
From the original acoustic balladry of Vashti Bunyan to the magical modern indie folk of Big Thief, the intimate, sometimes mournful, storytelling nature of folk has quite perfectly translated into the contemporary, broadening the rock genre and the singer-songwriter form.
A beautiful canon to look back on, you will be sure to find a solid crop of folk classics across our racks at Rough Trade, and a vital selection of some of the greatest folk albums of all time in our Rough Trade Essential range. As the legacy of the folk genre continues to be felt, with new releases from alt-folk's leading figures and risers (the likes of Devendra Banhart, Sufjan Stevens, Lankum, Wilco, boygenius, Joanna Sternberg) we take a well-deserved deep dive into the genre.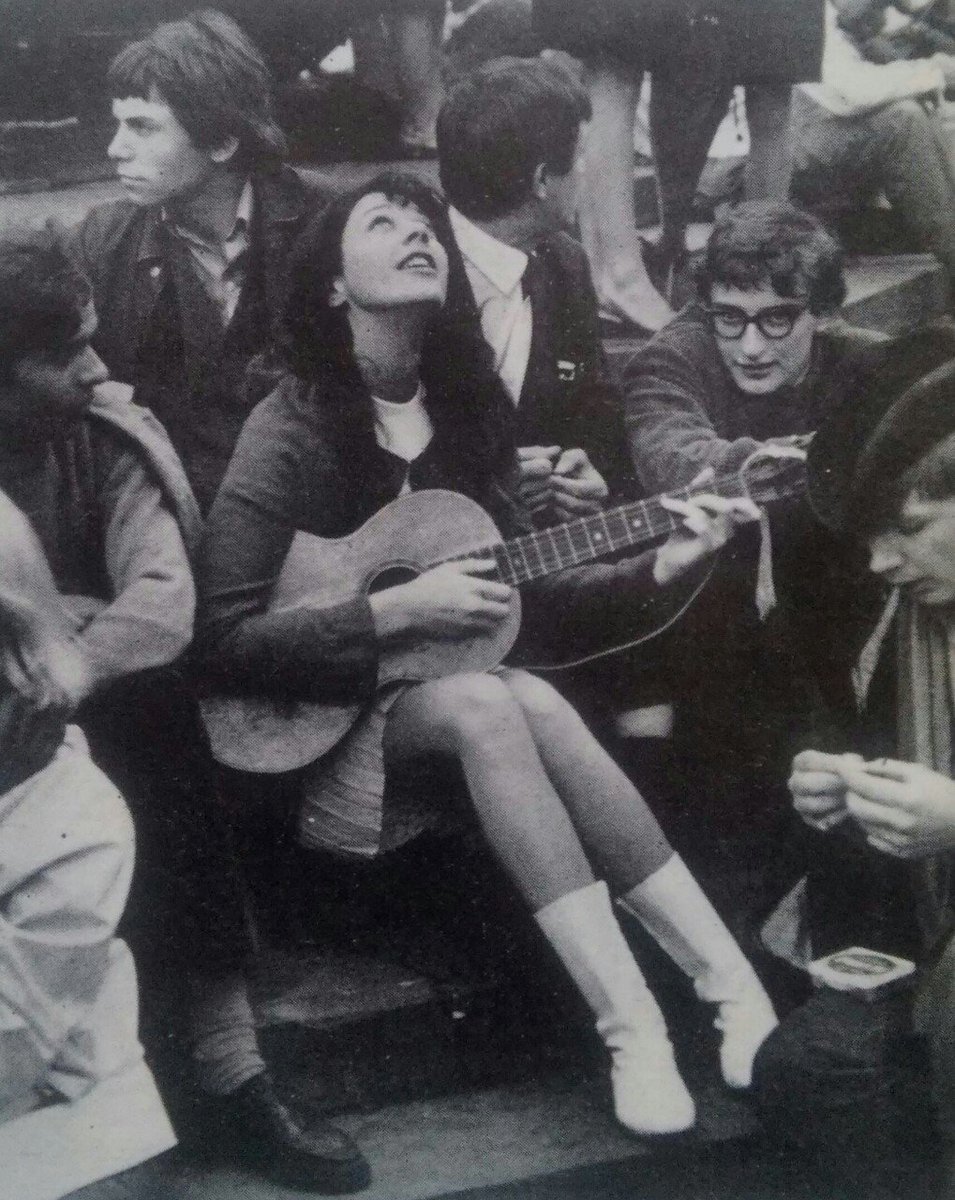 Unraveling the folk influence and essential nature of the genre is Rough Trade East's Kerenza Nawacki (singer-songwriter and member of Swamp band).
"How do you define a genre constantly pushing the definitions of its own boundaries? Do we refer to its notoriously ambiguous origins of oral transmission through generations? Or, maybe we look into the folk revival of the 40's-60s, giving birth to such legends as Woody Guthrie, Pete Seeger and later, the iconic Bob Dylan. Even modern evolutions of the genre; Americana, folk punk, folk rock, and indie folk define the genre in the 21st century.
Whatever it is you define as folk, one thing is universally agreed– Simply put, folk music is music for the people by the people and is often referred to as 'protest music' because of its association with politics, lifestyle, and counterculture.

Whether your preference is for a traditional family generational ballad or for the Simon & Garfunkel record you have tucked away in your vinyl crate, I've compiled a list of our top 10 essential albums delving into the many corners of folk, for you to expand your collection or just cement your mastery of the genre."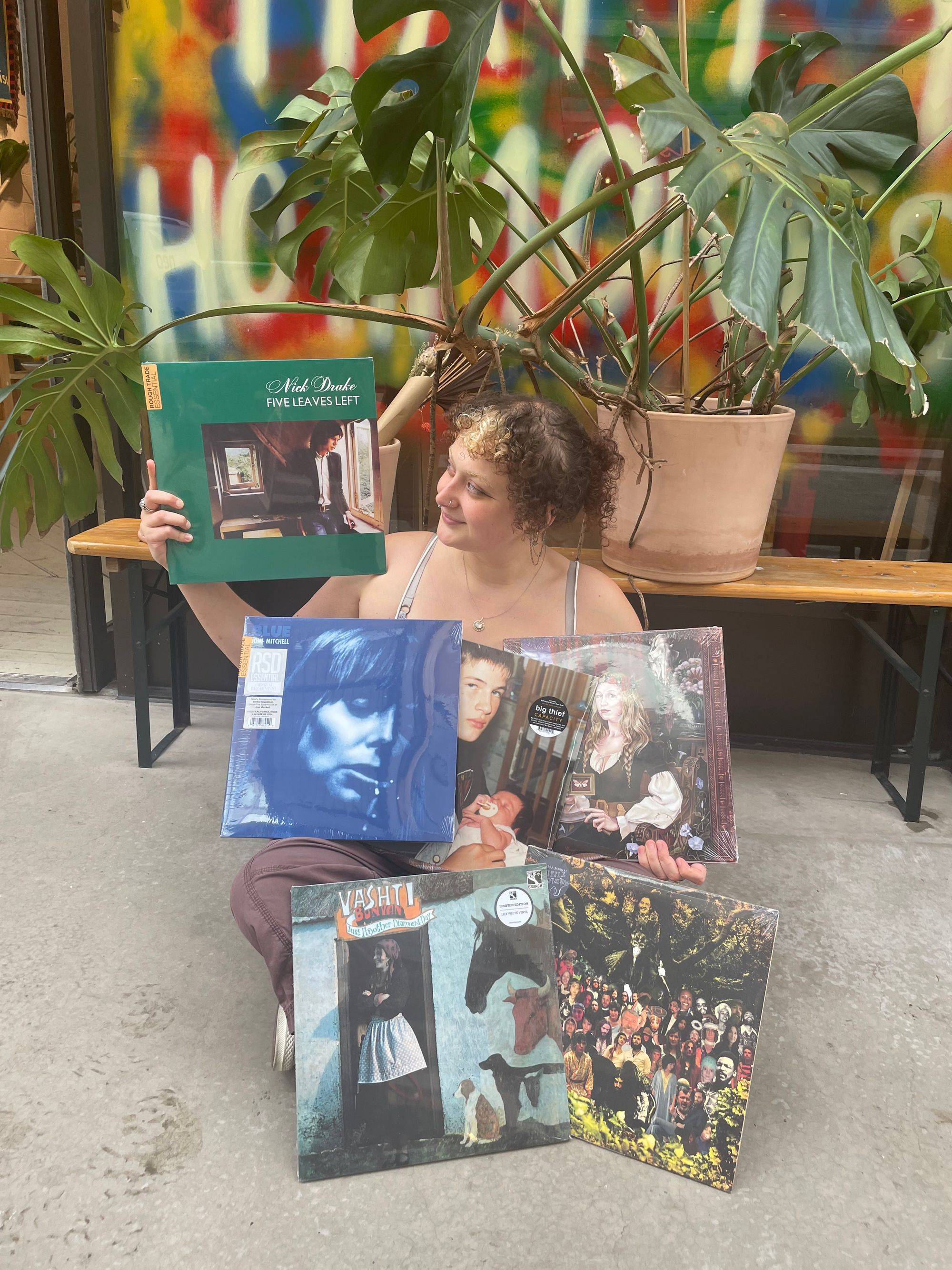 The English folk-rock band Fairport Convention were formed in 1967 and released their third studio album in 1969 (but notably their second album release of that year!) Unhalfbricking exists as a transitional album for the band. The genre sits somewhere between their previous American influences and more traditional folk. An influential album in its arrangements. The traditional English folk song A Sailor's Life features on this album with a particularly distinctive arrangement within its genre, as it is seen as the first time traditional folk music was paired with a rock beat.
The album also features the at-the-time previously unheard compositions of Bob Dylan Percy's Song, Si Tu Dois Partir, and Million Dollar Bash. But don't be tricked into thinking that singer Sandy Denny's songwriting doesn't shine through the gaps, with 'Who knows where the time goes' considered Denny's most notable songwriting attainment, and a clear view into why this album gave Fairport Convention their first UK chart success.
Vashti Bunyan released her debut Just Another Diamond Day in 1970, a capsule of her travels by horse and wagon through Scotland in 1968 alongside her-then-partner Robert Lewis. Bunyan goes into detail about her travels in her autobiography Wayward, and how aspects of her travels are portrayed in the lyrics of each song. Unfathomably unappreciated upon its release, with only a few hundred copies released in the first pressing, the album remained relatively unnoticed until about 30 years later when it rose in popularity among record collectors. This set in motion the reissues we see today, and the reintroduction of Vashti Bunyan's music to a more receptive modern audience.
Solemn, hazy, and a nostalgic memoir of their travels, this is argued as one of the best pieces of work to have come out of the British Folk scene. Produced by the legendary John Boyd, and with three tracks scored by Robert Kirby, and additional contributions from musicians from The Incredible String Band and Fairport Convention, alongside the delicate and lonesome lyricism by Bunyan, this album is a whisper in the sea of folk, easy enough to miss its excellence, but unforgettably unique in its approach.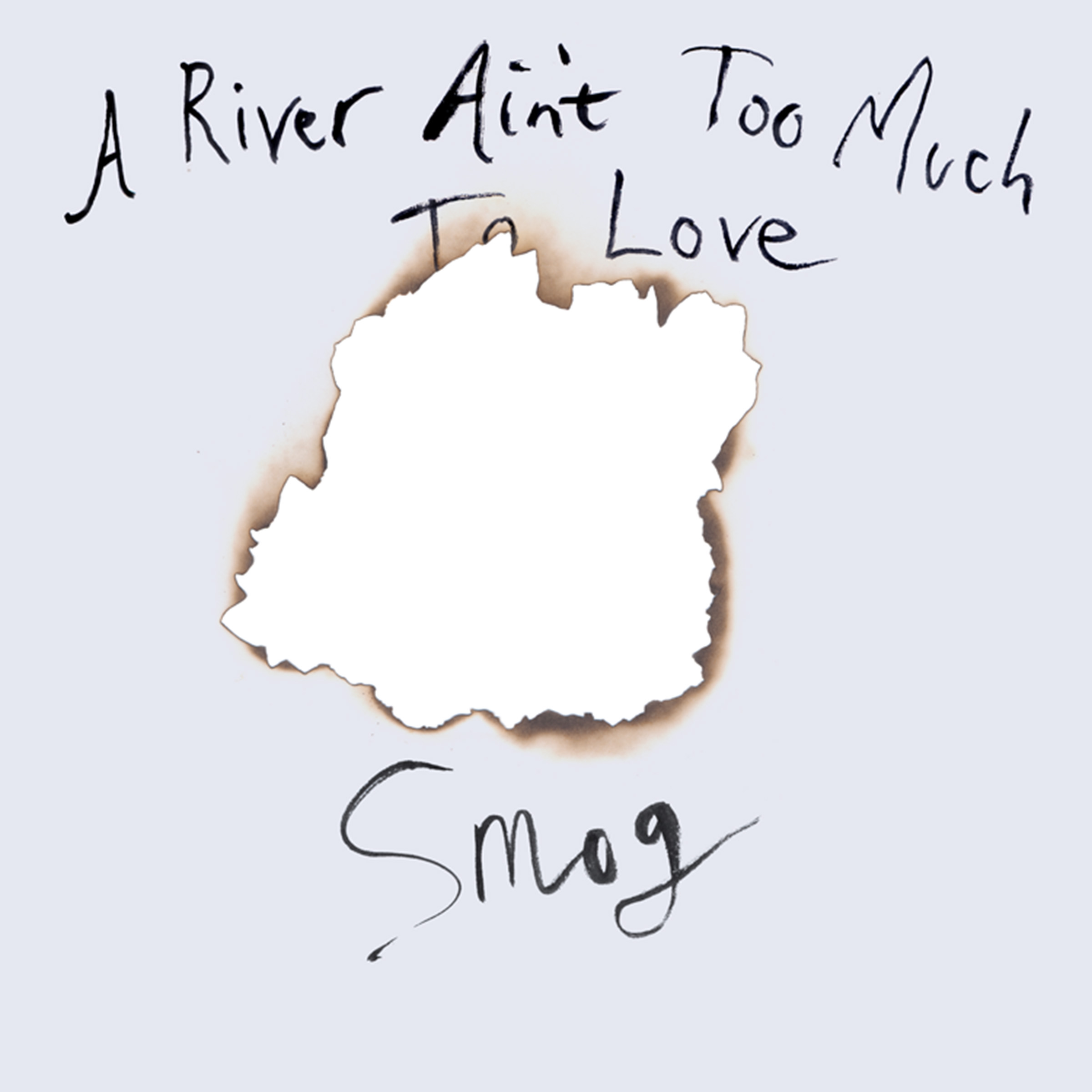 Smog, otherwise known as Bill Callahan, is an American singer-songwriter and guitarist. His work started off within the world of lo-fi tapes that were self-released. But the later work is when we hear the full development of Callahan within his songwriting prowess.
Callahan released A River Ain't Too Much Love in 2005, the 11th and last studio album to be released under the alias 'Smog'. Callahan's unfiltered and raw songwriting approach is refined in this album with simplistic instrumentation as the accompaniment, and heavy on the folk inspirations within the guitar. Interestingly, the album also features Joanna Newsom on keys heard in Rock Bottom Riser.
The album starts off with a subdued hello, with the first song Palimpsest setting the tone for the album in its nakedness. Lyrically this album maintains this unbroken emotional totality throughout, Callahan not being one to shy away from potentially problematic lyrical themes - a definitive element within folk music as a whole.
When you think of key artists within the folk genre, Nick Drake is often a name that will pop up. A key figure within English folk, though not finding wider recognition until after his death. Drake was acknowledged for his acoustic approach to folk music paired with a sense of doomed romanticism and untimely end. He was the inspiration behind artists such as Robert Smith of The Cure, Peter Buck of R.E.M, and many other prominent names since.
Releasing his debut album Five Leaves Left in 1969, the title is a reference to the last 5 leaves of an old cigarette papers packet. Produced in Sound Techniques in London by Joe Boyd, and featuring a variety of backing musicians such as Richard Thomas of Fairport Convention, Danny Thompson of Pentacle, and string arrangements from Robert Kirby and Harry Robinson.
Five Leaves Left is characterised by Drake's rich and melancholic vocals, with an innate sadness to the lyrics teetering between a sort of bittersweet hopefulness and mourning. The album is also heavily supported by the complex guitar tunings that define the album and introduce the stylisms of Nick Drake through his debut.
A key member of the Scottish folk music scene, John Martyn released a total of 23 studio albums across his 40-year career. Solid Air, the fourth studio album from Martyn, was recorded over a total of eight days. Released in 1973 with appearances from bassist Danny Thompson and members of Fairport Convention. The album itself is timeless, with hypnotic guitar riffs abiding within the boundaries of folk, jazz, blues, and rock. Showcasing the capabilities of Martyn in all his peculiarities.
The song Solid Air is dedicated to Martyn's close personal friend Nick Drake upon his demise. We see the delicate intricacies of Martyn's composition, with soulful influences peeking through the gaps, and expressive guitar riffs to get you absolutely hooked on this album from the start.
An ode to blueness, and working through the emotions of a relationship breakdown, Blue serves as a comforting album to many, featuring standouts such as California and A Case Of You with hauntingly beautiful melodies, timeless guitar variations of tunings and progressions.
"The Blue album, there's hardly a dishonest note in the vocals. At that period of my life, I had no personal defences. I felt like a cellophane wrapper on a pack of cigarettes. I felt like I had absolutely no secrets from the world and I couldn't pretend in my life to be strong. Or to be happy. But the advantage of it in the music was that there were no defences there either."

- Joni Mitchell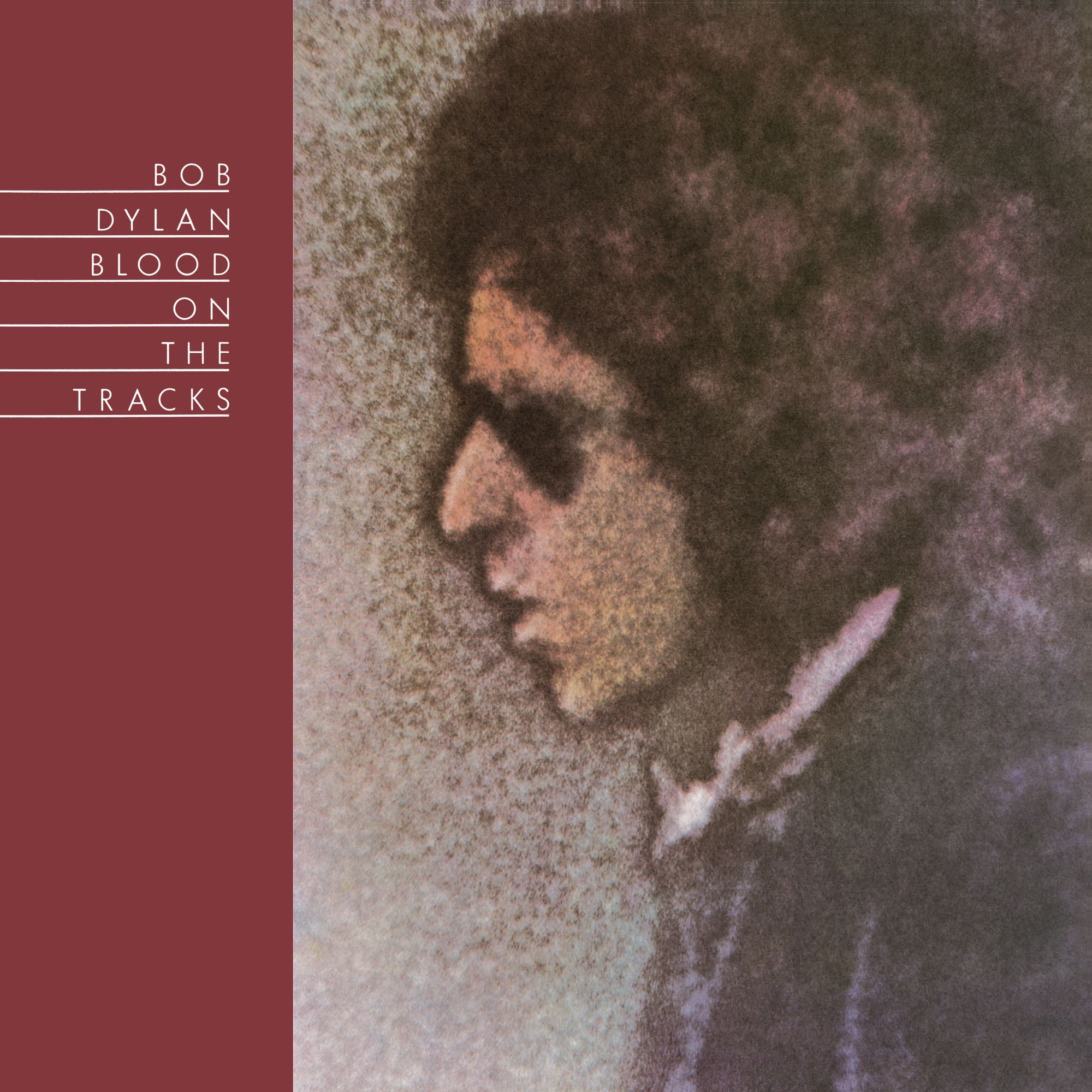 Bob Dylan. A man who hardly needs an introduction. A pioneer within the folk genre, playing a considerable part in the evolution of folk music.
Delving into the worlds of folk-rock, gospel, blues, country, and jazz spanning across a total of 40 studio albums, critically acclaimed, Bob Dylan's Blood on the Tracks has been argued as one the most superior albums of his many releases. The fifteenth studio album released in 1975, Blood on the Tracks pulls away from previous political lyrical themes and delves into more love and relationship turmoil, perhaps stemming from his marital struggles with his then-wife Sara Dylan. The year the album was released, Dylan expressed confusion over the album's popularity stating "It's hard for me to relate to that, I mean, people enjoying that kind of pain.", although he has denied the album is autobiographical.
Seen by many as a return from Dylan, with a reception of mixed reviews upon its release, the LP spans through a sort of warmth, heartfelt, and truthful recount of devastation and separation.
The fifth album by Devendra Banhart, and the first to be released under the label XL Recordings, came to us in 2005. The cover is a nod towards The Beatles' Sgt. Pepper's Lonely Hearts Club Band, this double LP is a journey through the realms of 'freak-folk' or indie-folk, with strong Latin influences owing to Banhart's American-Venezuelan roots.
An absolutely accessible and engaging album play-through, In the more upbeat arrangements, we have a sunny psychedelic approach paired with soulful lyricism - tender - but also highly comical lyrics in places. This album is a perfect reflection of not only the light-hearted but oftentimes politically fuelled elements of freak-folk, but also the anti-commercialism prominent within its pocket of music.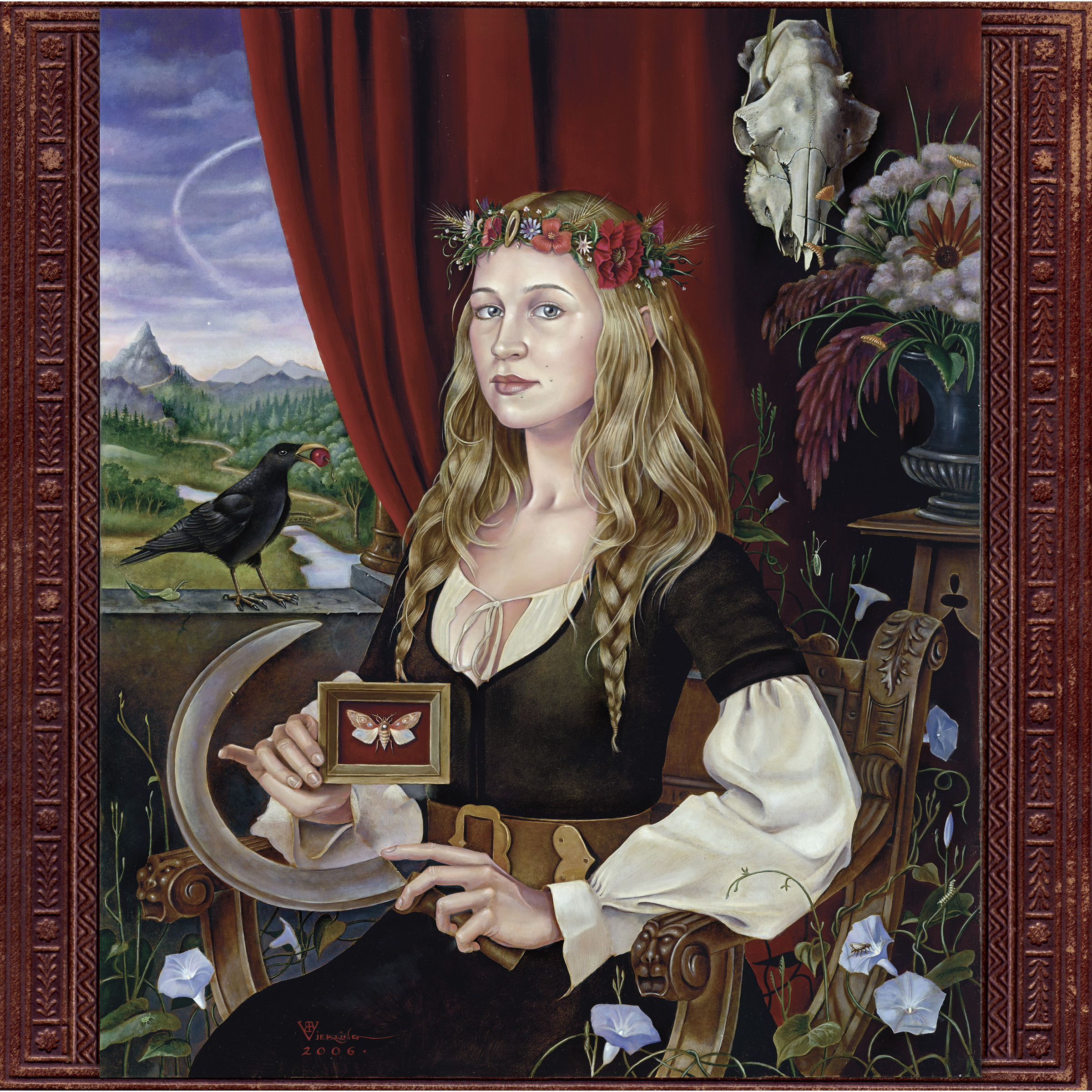 A pioneer behind modern folk and further pushing the palatable boundaries that confine modern contemporary music, Joanna Newsom debuted with the "folk benchmark" album The Milk-Eyed Mender in 2004, however, it is the younger sibling Ys that emerged 2 years later that presents a more refined presentation of Newsom's capabilities.
It's difficult to comprehend how Newsom curated a 55-minute-long album to be showcased only across a 5 song tracklist, and it's one that requires an objective and attentive ear to be fully appreciated in its entirety. Produced by Newsom and Van Dyke Parks, and Mixed by Jim O'Rourke, this album is an orchestral evolution into the realms of progressive folk featuring not only Newsom's godly harp compositions, transcendent vocal techniques, and the accompanying orchestral stylings of Van Dyke Parks, but also cloaked in metaphors and storytelling of personal events that inspired a lot of this album.
American indie folk band Big Thief are from Brooklyn, New York. Consisting of Adrianne Lenker, Buck Meek, Max Oleartchik, and James Krivchenia. Arguably one of the most interesting bands to break through the indie folk scene in the 21st century, Big Thief bring forward a refreshing and emotively dark take on folk music. The band debuted in 2016 with Masterpiece, a very strong introduction in to what was to follow one year later.
Big Thief's Capacity is a broken-hearted love letter to indie folk and was the second studio album released through Saddle Creek Records. The abstract compositions of Adrianne Lenker and Buck Meek take you on a drifting passage through a dark and twisting poem with lighter breaths of air to get you through the journey. Capacity received critical acclaim upon its release, containing unforgettable singles such as Mythological Beauty and Shark Smile.
READ: Big Thief: Ranked