"In a time where everything is so curated and marketed, Big Thief feel like the antithesis."
There are endless words and superlatives that can be used to describe the power of Big Thief's music, a break-out success story with their impassioned and almost otherworldly sound. We don't have to look far to find devoted fans who will sing their praises, and it's no different within our Rough Trade community between fans and staff alike.
As the Brooklyn quartet continue to produce beautiful music, their latest offering in new tracks Vampire Empire / Born For Loving You (only played live previously) and guitarist Buck Meek's new solo offering, Haunted Mountain, we take a look back at the story so far. Here to help us unravel their journey to becoming the prolific band they are today is Rough Trade Email Marketing Manager, Mathilde Bataillé.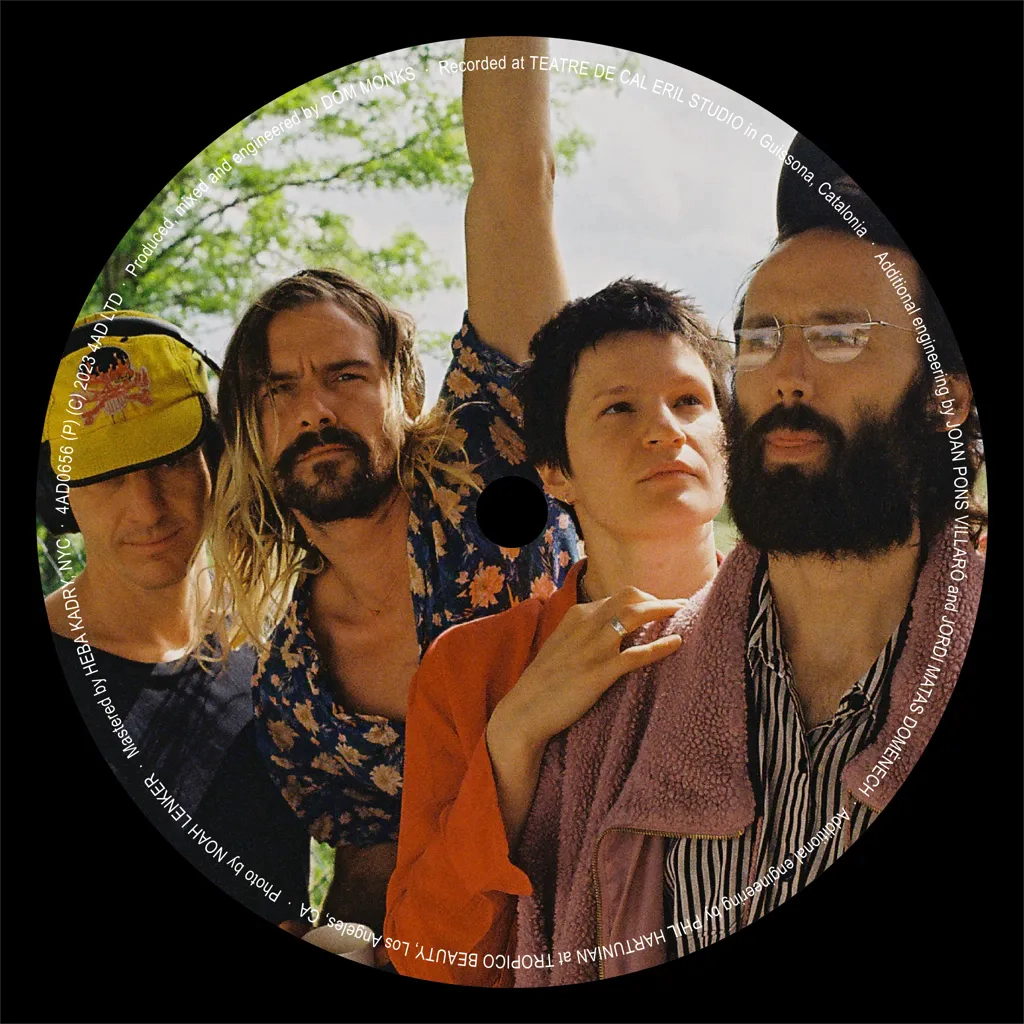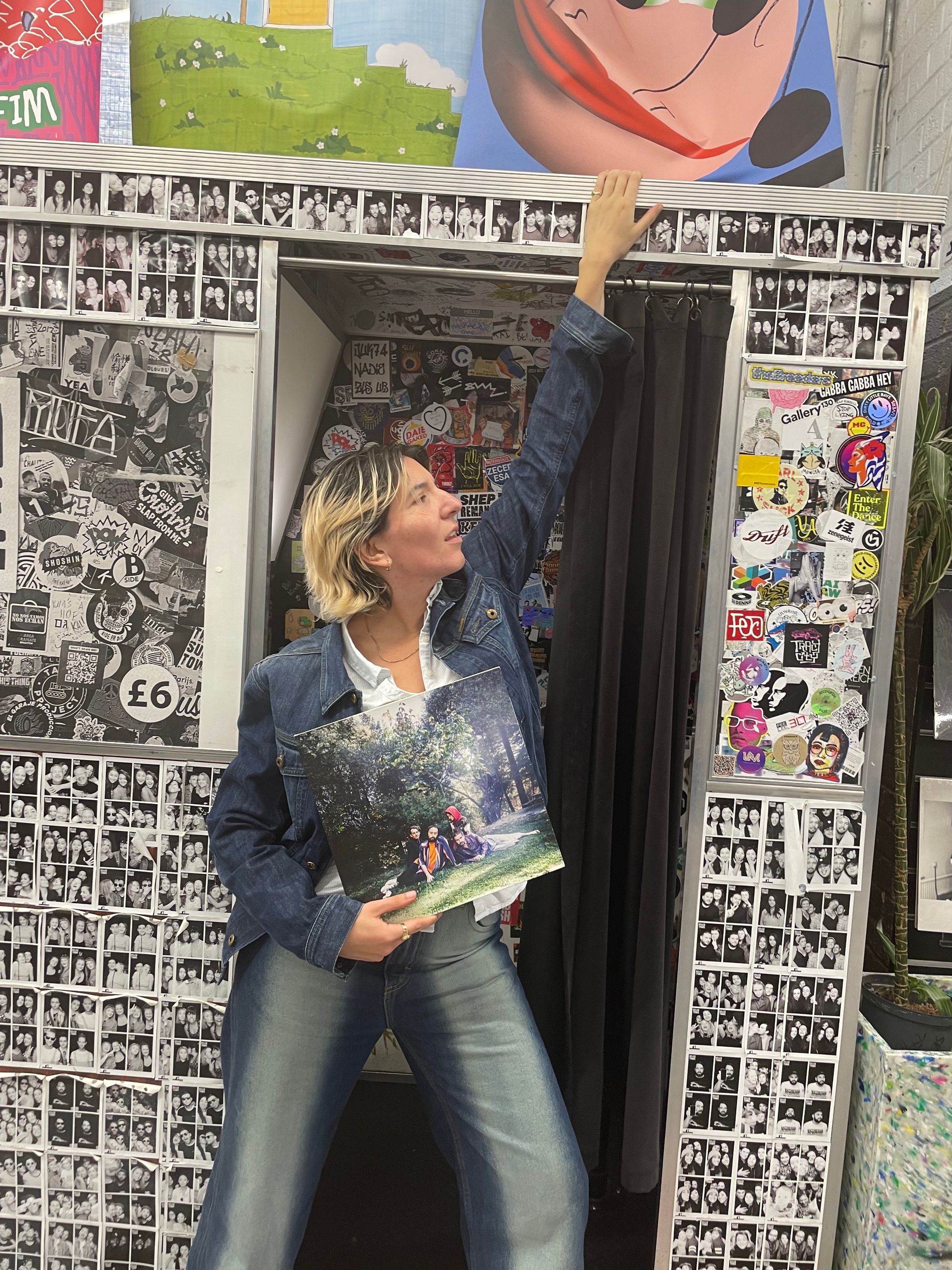 Big time Big Thief fan Mathilde takes the reigns to provide a complete and considered ranking of Big Thief's studio albums so far.

"In a time where everything is so curated and marketed, Big Thief feel like the antithesis. Whether they release three albums in a year, play a brand new unreleased song on The Late Show With Stephen Colbert, or perform half a set of new tracks on a festival bill - figuring arrangements out live on stage, an enigmatic buzz follows their name that any indie-head is drawn to. Adrianne Lenker, Buck Meek, Max Oleartchik, and James Krivchenia all met in Brooklyn and through various relations of studying at the Berkeley College of Music. The four formed a friendship of deep musicality and have created a language that has changed and influenced countless bands that follow their lead.
Sometimes listening to a Big Thief song can feel like taking a huge gasp of air whether it is the room mic'd production, Adrianne Lenker's emotive vocals, or the collective swells and soars of noise… I don't know, I don't know whether Big Thief can be the band you analyse. I'm not sure that's the way to listen to them either."
---
I won't lie to you I had difficulty at the beginning with Big Thief. I won't go into the specifics here, but I guess the challenge with this album is seeing where they are now, compared to where they started. But that's unfair and down to my personal/questionable taste. What I will say about this record is that it's completely charming in its chromaticism. In the bends and heavy strumming of Real Love and delicate intimacy of Paul, the synchronicity between Adrianne's vocalisations and Buck's feedback guitar squeals on Interstate. This album has all the fragments of their staple sound: beginning with a traditional Big Thief stark opener, Little Arrow, acting as a lo-fi solo song that leads into the abrupt Masterpiece - a fan favourite that's sung wildly at their gigs. It's a collection of finely tuned tracks that beckon for a live audience to sing along with.
Favourite track: Interstate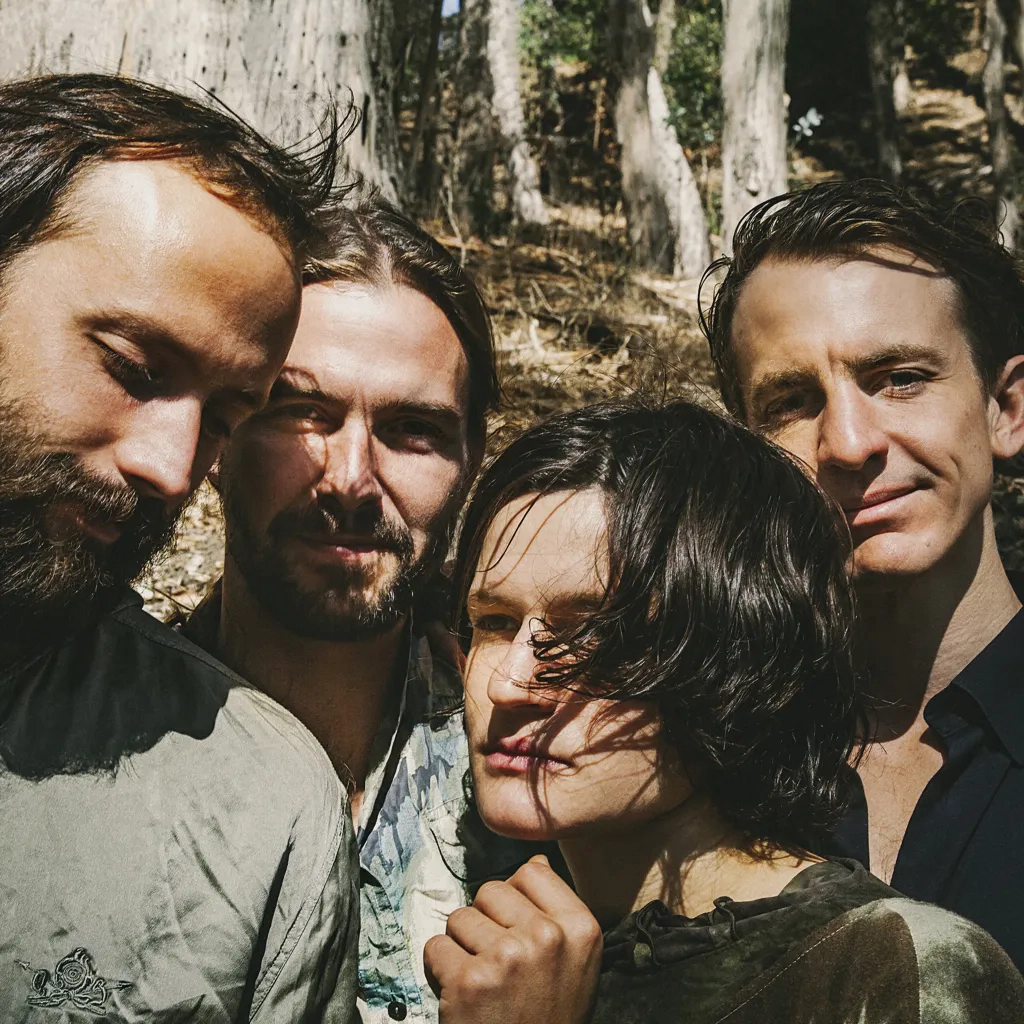 I was working at a festival when Not was released. I had 15 minutes before I had to head back to production and I spent it lying down in my overheated tent listening to it on repeat. I tried to grasp each line before it flew away, like sand seeping through my palms, each word seemed soft yet grainy piling on top of each other to something greater:
Not what you really wanted
Nor the mess in your purse
Nor the bed that is haunted
With a blanket of thirst
It's not the hunger revealing
Nor the ricochet in the cave
Nor the hand that is healing
Nor the nameless grave
I was obsessed. This was totally Big Thief as a living breathing organism. Was a new album on its way? A new single a mere 3 months after their previous record. It was the most excited I had been for a record I hadn't listened to yet.
The story goes that they went to record Two Hands a few days after finishing U.F.O.F. You can't help but feel this restlessness throughout the album. Once it was released, I listened to this record a lot driving up and down the country through towns I've never been to, letting my thoughts run around the chords and chase after a chorus. It's an undeniably soothing record that acts as a meeting point of all their past catalogue.
Favourite track: Rock and Sing wait, no Not.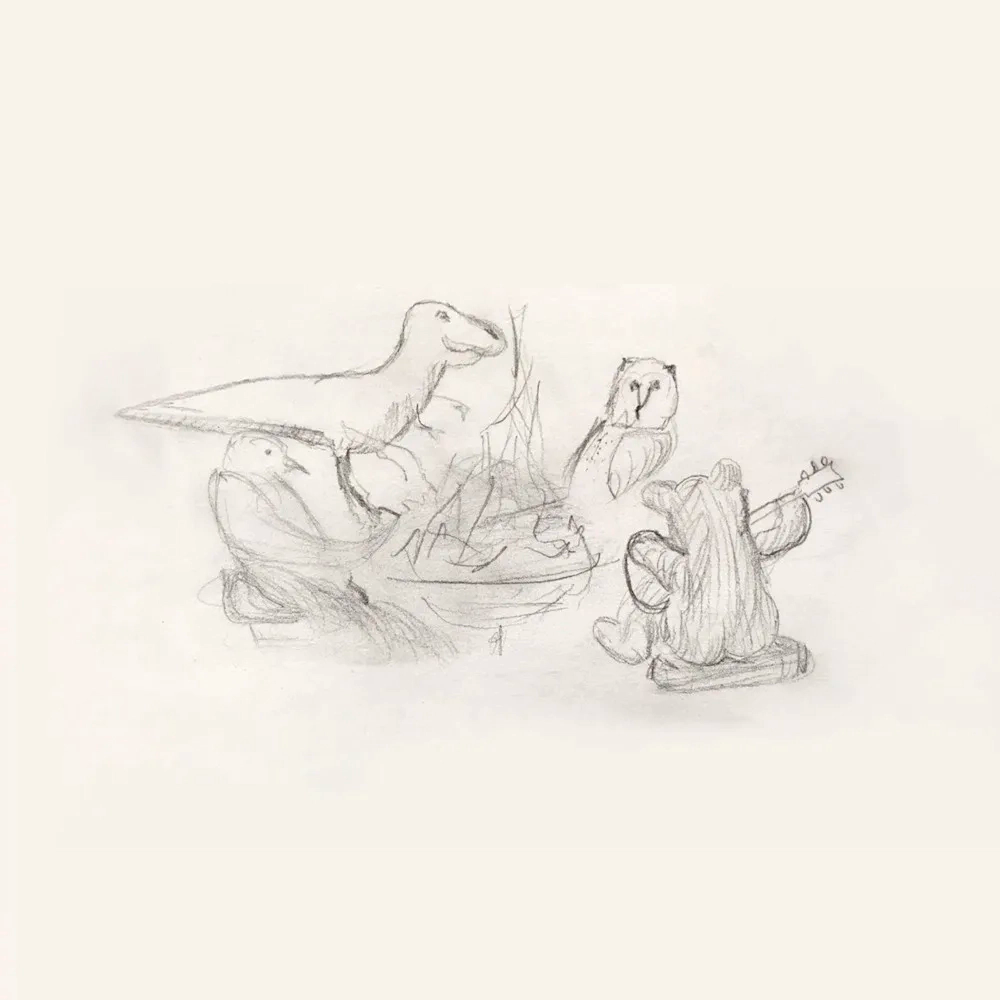 Named after a line from Lenker's solo album Songs and Instrumentals, this record is another joyful departure from the often misleading indie-folk categorisation that the band gets pigeonholed into. It's an opus of genre and feelings. I'm most taken by the production from James Krichecvia who opts for room mic'd takes and captures their electrifying live performance. I think as a listener we're always striving to get as close to the 'real thing', be it the song, the take, or crack in the voice. The production of this record feels like a cobbled pathway to that, performing the space as if you were there which rewards itself in an effervescent listen.
There's a sense of confidence and lightness throughout the double album. Where Lenker approached the theme of time with apprehension, there's now a sense of calmness and acceptance in Time Escaping, matched with playfully pitched percussion. There's the country-fringed Spud Infinity, the R&B rhythm section of Heavy Bend, the hyper-folk experimentalism of Little Things. Whilst previous records may have rendered the songs and structures to orbit around Lenker's narratives, on DNWMIBIY there's a true sense of communal creativity and a boundless sense of connection.
Favourite track: Blurred View
A Rough Trade Essential. Maybe most people's entry point to the band as Shark Smile enters every indie playlist bold and brilliant. Capacity is a quintessential Big Thief record, capturing the New York indie-folk scene of its time whilst establishing their core traits. It's an album filled with dualities weighing up family trauma, deaths, and the overwhelming sense of love. How do we approach these themes? What is our capacity to hold on to and be held? The album is momentous in its montage of scenes that drip like nostalgic memories. It's what Big Thief does best narratively: displaying conflicting imagery that offer grandeur themes that fold around the everyday. A seamless collection of impressionistic songwriting with a cathartic backbone of arrangements.
Favourite track: Pretty Things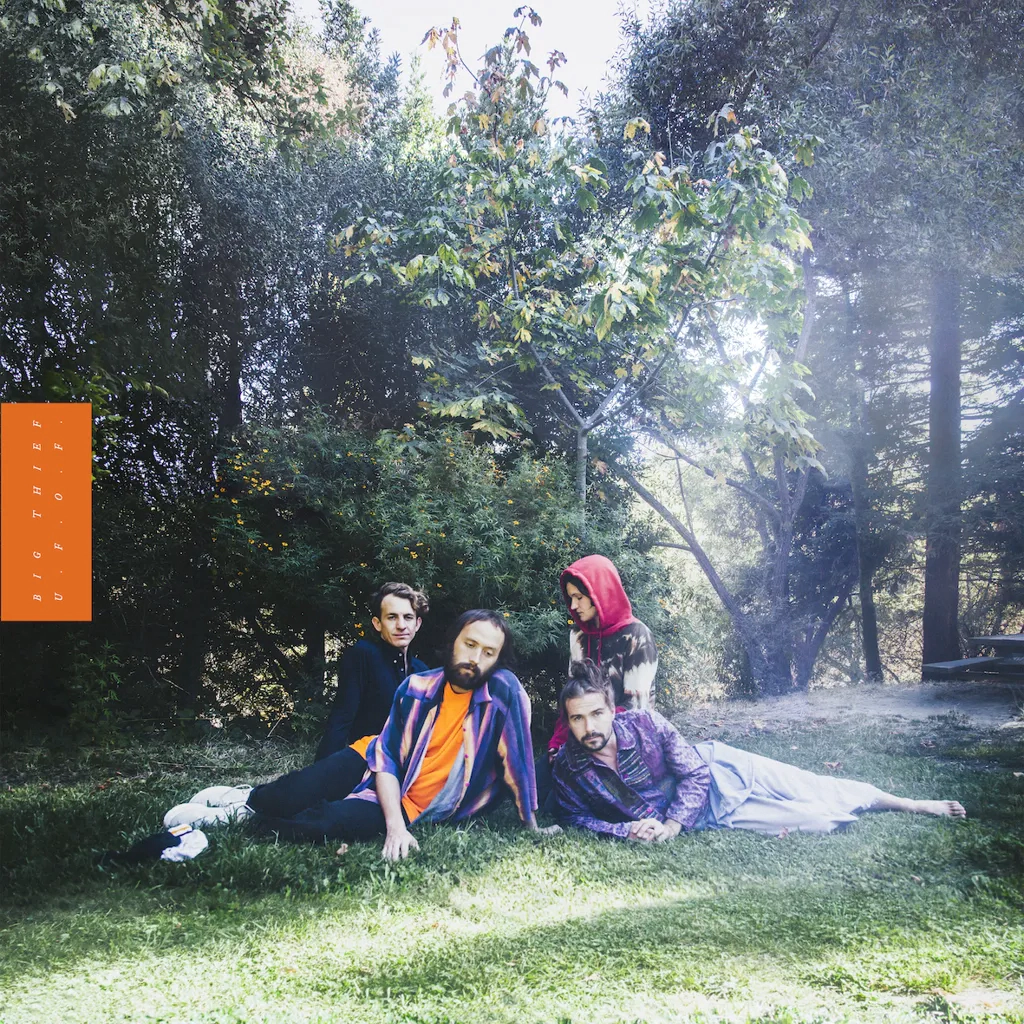 Signing to 4AD, Big Thief released their most sonically expansive record. The greatest intrigue retrospectively listening to this album, is you can start to see their synchronicity and playfulness with their arrangements and musicianship.
Suddenly they play on each breath not necessarily following a narrative, interweaving amongst each other and not circling around the traditional song structures that maybe Masterpiece and Capacity inform. There's no separation between them here as people and musicians. Catch the bouncy grooves of Cattails while Max Oleartchik applies bass drones and improvising piano motifs with Adrianne. There's some of my favourite Buck Meek playing on this record too. Shoegaze guitars seep in like morning fog. Obscure, disguised, mischievous. It's been said that he created the distortions in Jenni by hitting a guitar that he had hung from a rope off a barn's ceiling and surrounding it with amplifiers. Each song swells and exercises a teasing restraint, tracing tension across dragging drums and at times nervously whispered vocals. It sounds like a 4AD record.
The general theme of U.F.O.F leans to meeting the unfamiliar, perhaps struggling with the language of lucana. A common theme of Big Thief's narratives are intertwined with nature and themes around deep ecology. Each song is dazzled in vast landscapes and its creatures to make sense of Adrianne's (and our own) surroundings. The final F of the record's title stands for Friend, acting as an ode to making peace with the alien and understanding ourselves amongst the unknown and unreachable.
Favourite track: Jenni
---
Big Thief Bonus Listening...

It's worth delving into all the EPs and their solo albums. From A and B sides (EPs from Adrianne and Buck before Big Thief) which offers an insight into their styles and their innate connectivity. James Krivchenia's A New Found Relaxation is a personal favourite of mine that brings iridescent textures to his ambient works. There's also Abyskiss, which shows Adrianne's masterful songwriting, before some of these became Big Thief songs. More recently, Buck Meek releasing his Two Saviours follow up record, Haunted Mountain that reminds me of a Love Is Overtaking Me Arthur Russell Americana approach.
Also very worth considering:
A sudden drop. I believe I first heard this song at their gig and saw the  broadcast of it live on Stephen Colbert and the internet followed with bootleg  live recordings uploaded to youtube for all to enjoy. A signature Krivchenian beat that locks all the band into a singular breath whilst the cadences of Lenker's lyrics fall like a cascade. It's playful, thoughtful and queer. Balancing between moments of frustration and freedom, trying to break from  relationship patterns whilst trying to understand a lover. With every Big Thief release there's a subtle shift, a new offering. Lenker's voice grunting and  screaming like we haven't heard before. Whilst past lyrics mediated the  personal with the allusive, here the lyrics are a direct punch to the gut. We can't help but think that more is on the way.
A Big Thief song can act like meeting someone's eye or that swelling feeling  that hits your brain before a few tears shed. It's an experience of tantalising  tension and rewarding release. As I write this I'm reminded of Adrianne's words from a gig once. "No one should try to explain". On that note, I encourage you to delve deep into a Big Thief record and feel seen by it.
What I will say is if I did have my way song and instrumentals would be number one. It's Adrianne Lenker at their most vivacious and vulnerable. It's confrontation is so intimate it's uncomfortable but the most consoling music  you can listen to in your life. Yeah, I'm not exaggerating. It's provided countless conversations and exchanges I've had with friends and musicians where we bond over the album and our aptly timed heartbreaks, staring blankly at the floor near the crisps in Tesco as we recite our favourite lines from Anything.
I don't want to be the owner of your fantasy / I just want to be part of your  family
*Picks up a bag of Sensations* "yeah man, that was a weird time for me too". Half an album of grief-stricken love songs, half an album of ambient wind chimes and guitar meanderings that leave you swooned. Give it a listen.