"In what was a bleak period of time we found ourselves in the studio with the producer we had idolised, recording songs that we adore."
The Lounge Society are Cameron Davey (vocals/bass), Herbie May (guitar), Hani Paskin-Hussain (guitar), and Archie Dewis (drums). Last year the band's 2020 debut single for Speedy Wunderground, Generation Game, quickly became the fastest selling 7" for the label in the 8 years since its inception.
A year on, The Calder Valley quartet's EP Silk For The Starving is finally upon us. We asked the band to recount the recording of the Dan Carey-produced four-tracker - an articulate, enraged and energised debut, destined to inject hope into a disillusioned youth. Strap on your fancy footwear because not only will these songs restore faith in society, but a firm and determined rhythm to your feet.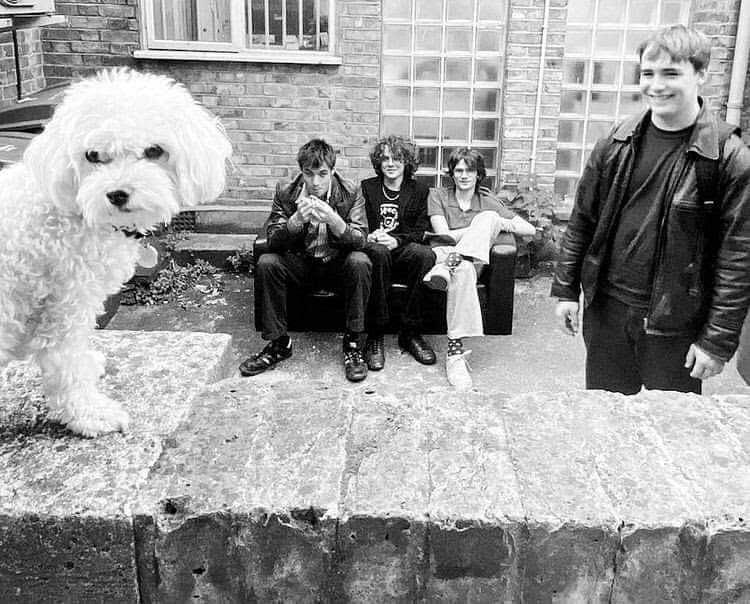 "Silk For The Starving started with the intent to give an explosive snapshot of who we are - a twelve minute prologue for what's to come. We worked hard on every note, every rhythm, and all pitched in together on the lyrics for every song. It brought the four of us together.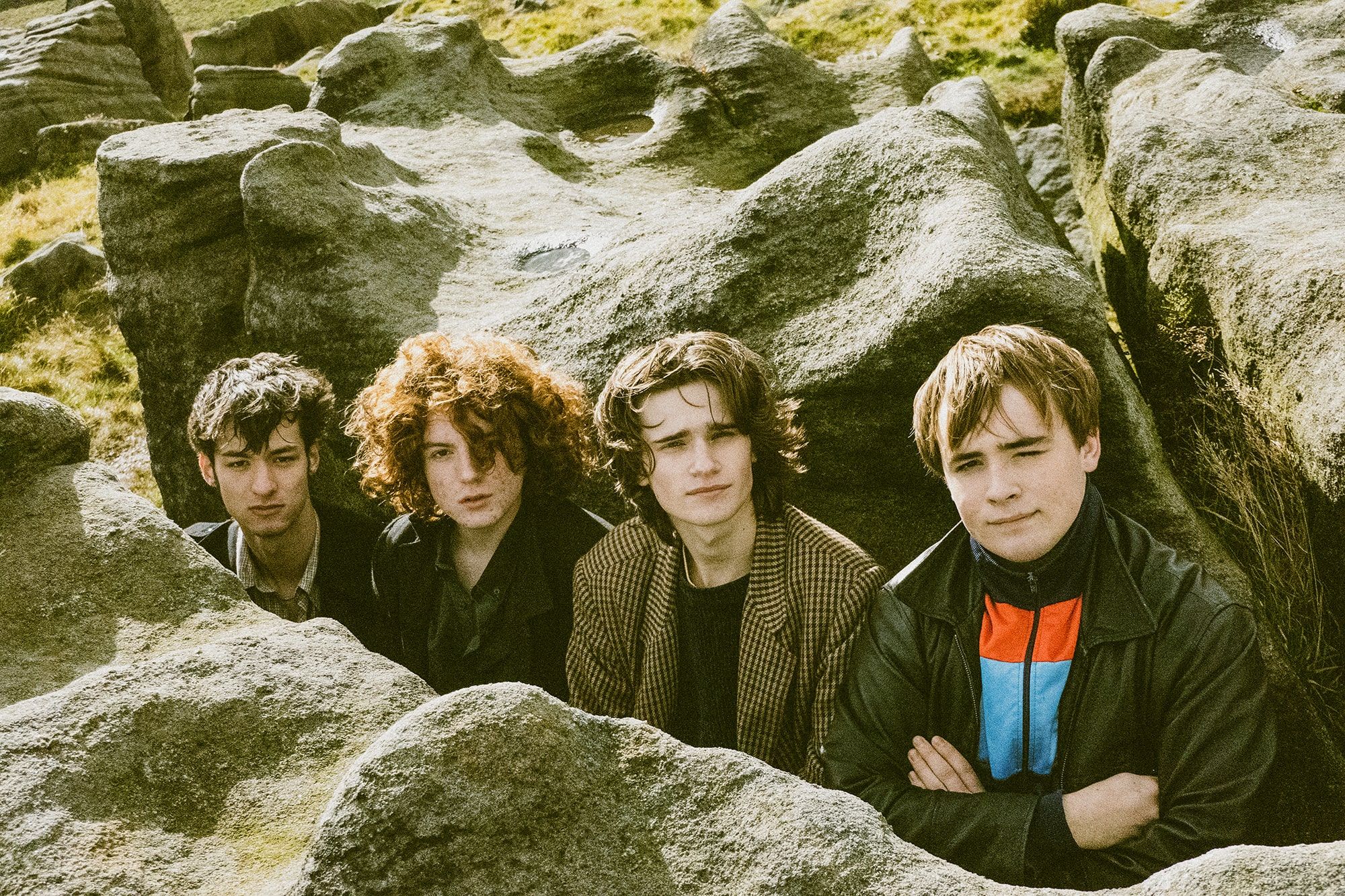 Although the EP feels like it's all come together really quickly, it has been a long process. The initial roots of tracks like Burn The Heather were written about three years ago which is really bizarre to think about. It was a completely different track but had that same bassline and drum groove, we actually left that idea for a while and almost abandoned it but at the start of the lockdown we decided to try 're-working' some old ideas and Burn The Heather was one of the tracks that came out of it!
Burn The Heather also caused a little controversy due to its obvious middle finger to the Grouse Shooting culture. We revelled in that controversy.
Over the last few years we have spent the majority of our time locked away in our rehearsal space playing constantly. Once we decided we were going to record and release an EP it became clear pretty quickly that these four tracks were the right songs for the record. We never wanted this EP to be experimental or slow or anything like that. In our eyes, it is four energetic, honest single-esque tracks. For us any of the four tracks could have been singles, the idea of releasing a record with two obvious singles and two fillers was exactly what we didn't want to do. In some ways Television and Valley Bottom Fever sum us up as a band better than the singles.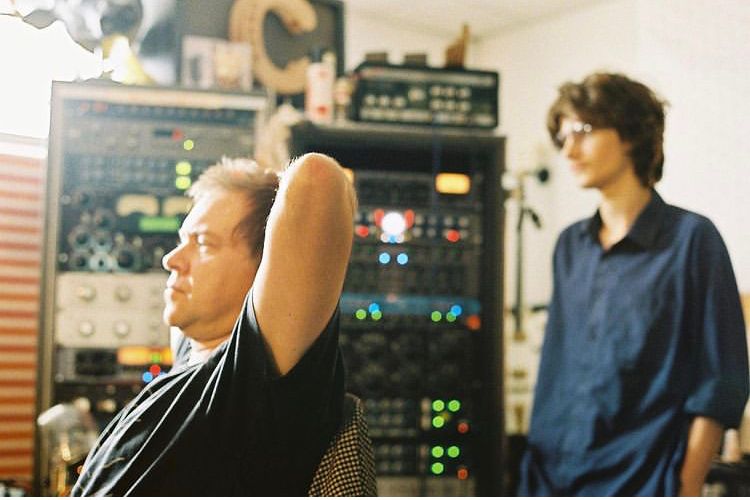 We made this record at quite a strange time, it was during lockdown but at a time when we could just about get away with going down to record. The feeling of the recordings is hard to put your finger on, to us there's a sense of hope. In what was a bleak period of time we found ourselves in the studio with the producer we had idolised recording songs that we adore, so that strange combination of the state of the world at that time and the elation at still being able to do what able to do what we love resulted in the feeling that Silk For The Starving has, whatever that feeling is to you."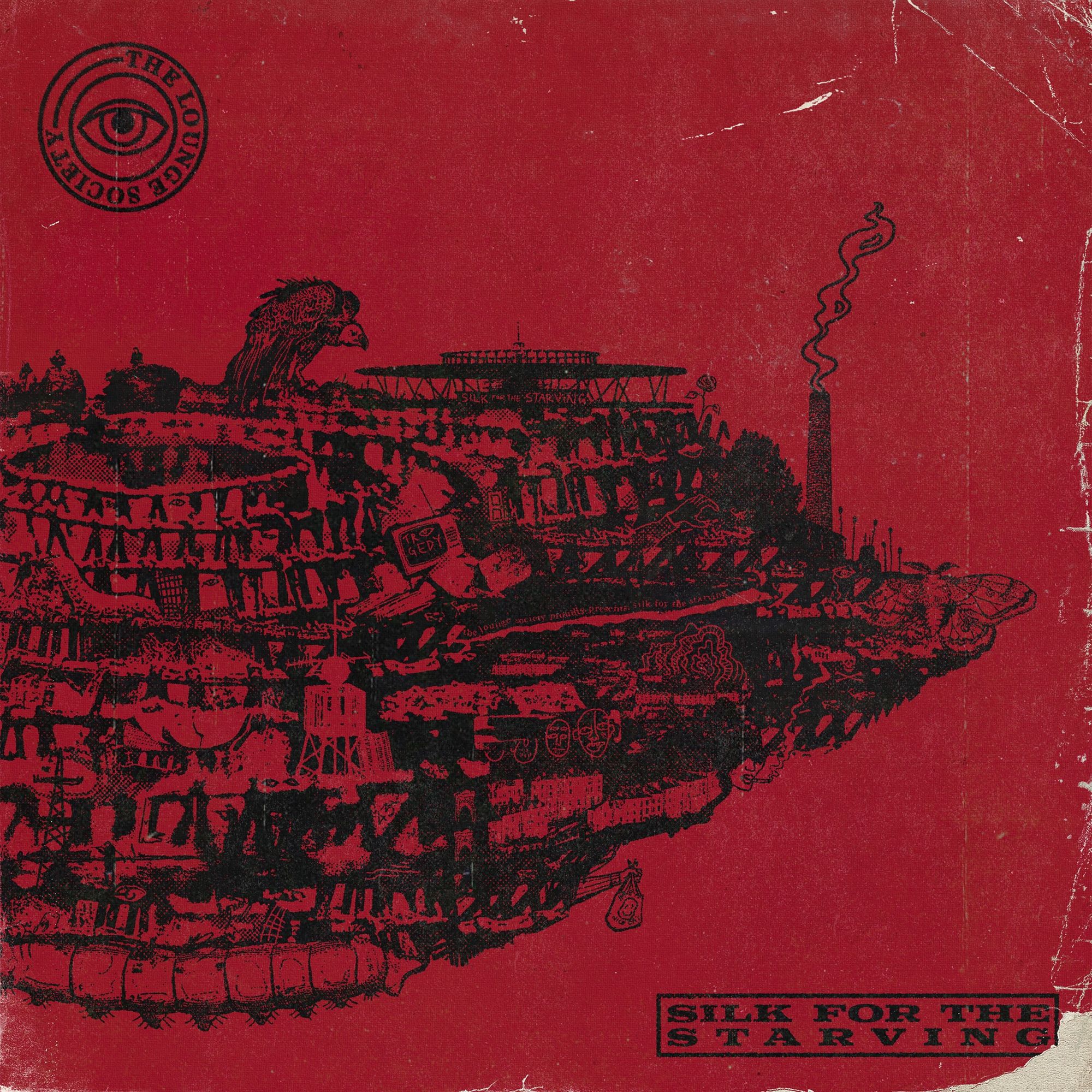 Buy now
The Lounge Society - Silk For The Starving
Photos by The Lounge Society, Holly Whitaker and Dan Carey