"I think meeting Phoebe (Bridgers) made the idea of doing what I love feel a lot more tangible and she's always supported me in that so I have a lot to thank her for."
A masterful new voice in indie-pop whose emotional depth we cannot wait to delve into. Twenty-one-year old Pasadena-based artist Charlie Hickey releases his debut album Nervous At Night, on 20th May 2022 via Phoebe Bridgers' Saddest Factory Records. Capturing the anxieties and nuances of his generation, Hickey weaves together an earnest invitation into his life with glittering pop ballads influenced by folk foundations.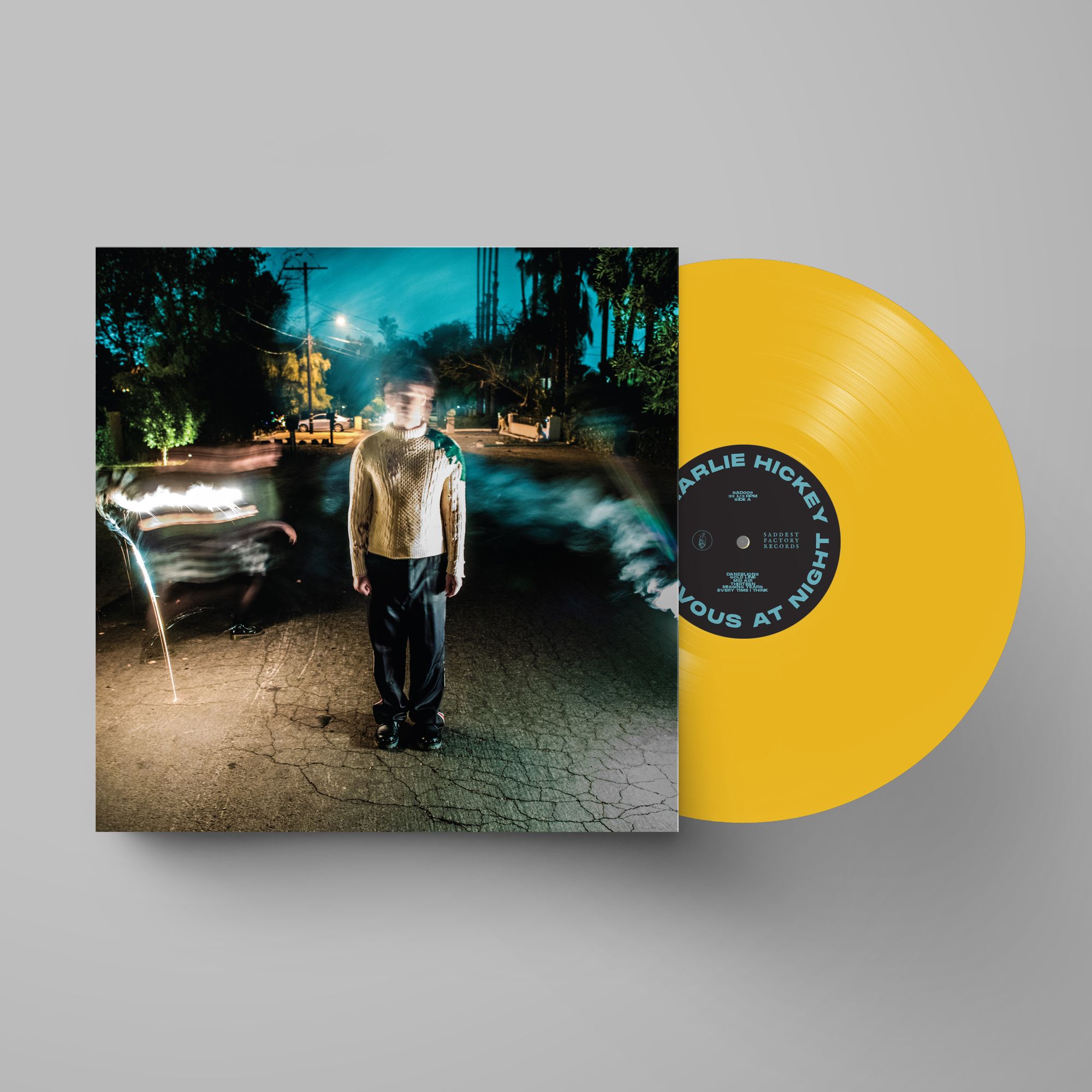 Charlie Hickey - Nervous At Night
BUY NOW
"Listening back, the album feels like time capsules of a lot of different moments in my life and a lot of different people that I've been."
We catch up with the fast-rising star on the release of his second single from Nervous at Night, taking great pleasure to learn more about his influences and inspirations, the Saddest Factory community and his friendship with Phoebe.
---
Nervous At Night shows a fearless vulnerability through its relatable storytelling, sharing various meaningful moments in your life so far. When and where did you start writing the album and did you realise that this album would revolve around such a personal reflection from the start?
Some of these songs date back to before my EP. They were all written over the course of like 3 years so there was no real point where I started writing for the album. It was more like sifting through everything I had done for the past few years and asking myself what still holds up and also how I can push it even further. Listening back, the album feels like time capsules of a lot of different moments in my life and a lot of different people that I've been. There's nothing unified about it except maybe the theme of things always changing and evolving.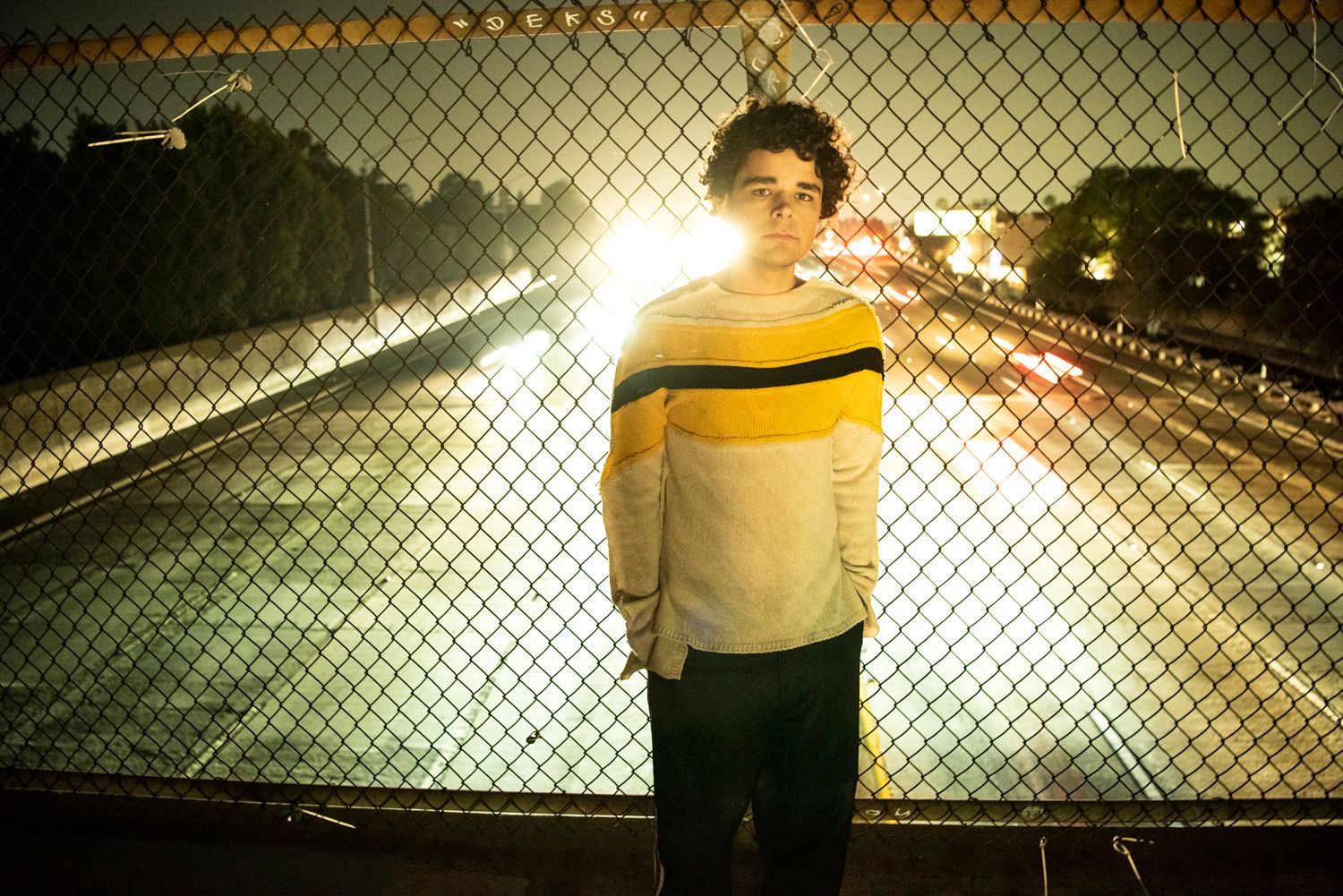 Both folk and pop sensibilities are melded with the album's poetically penned lyrics. Are there any particular artists and genres which you have drawn significant influence from in crafting the sound of your debut?

My roots are in the singer-songwriter tradition. My first favourite artists were Elliot Smith and Conor Oberst and they are influencing me all the time. I take a lot of inspiration from bands that really effortlessly glide between genres but always keep songwriting at the forefront like The National, The 1975, MUNA, etc. It was definitely important for me to try to explore more sonic territory with this one but also never lose my songwriter roots. When I see other people do that, it's one of the most thrilling things.
Your record is set to be released on Saddest Factory Records, the Dead Oceans imprint founded by your friend and fellow artist Phoebe Bridgers. Can you tell us a bit about how you met Phoebe and how important her contribution to your music journey so far has been?

Phoebe and I both grew up in Pasadena. We were connected through a really close family friend when I was 13 and she was 18. She was one of my earliest musical heroes. I did a cover of one of her songs on YouTube and sent it to her. That's how we started playing together and really became friends. Phoebe was the first time I had a peer in music who was such an inspiration to me. Obviously, she's one of the great songwriters of our time and everybody always knew it. I think meeting Phoebe made the idea of doing what I love feel a lot more tangible and she's always supported me in that so I have a lot to thank her for.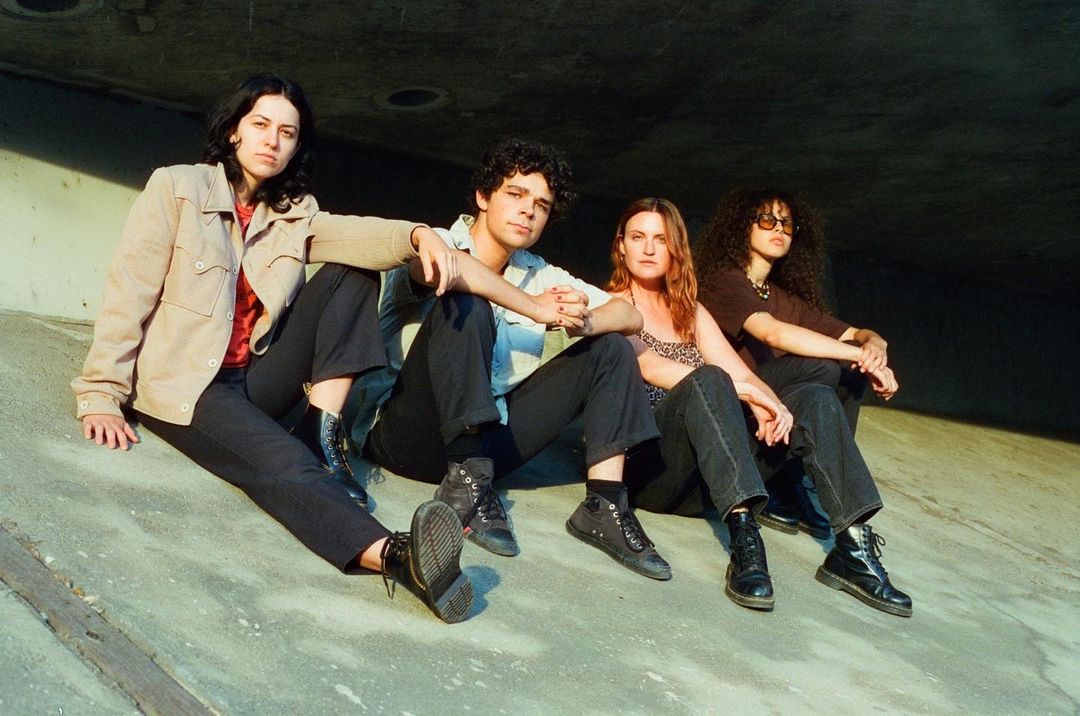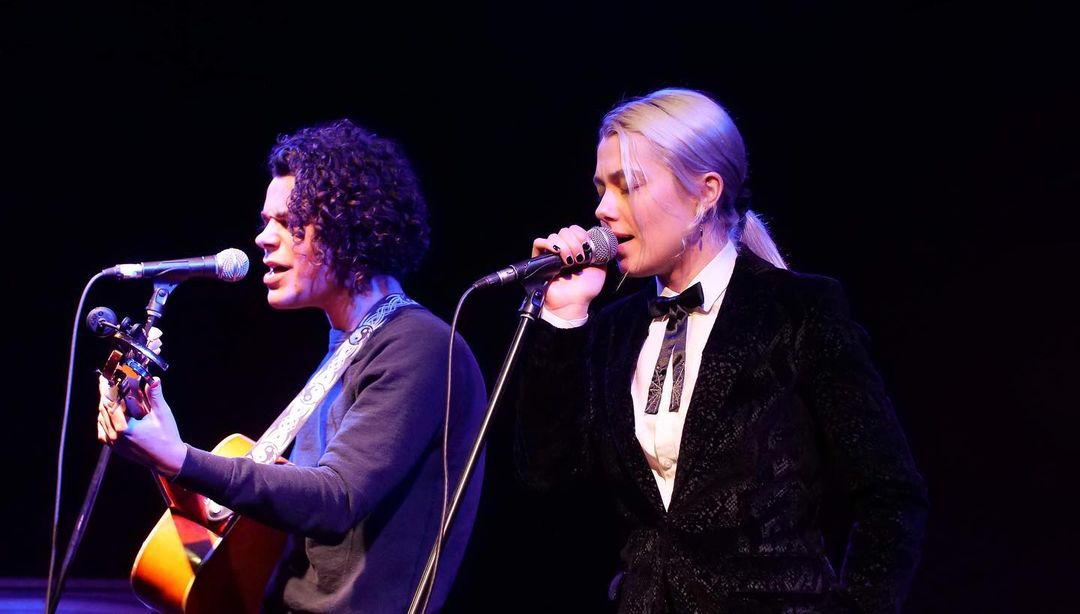 On the subject of your signing, Phoebe says, "Being able to sign Charlie is one of the reasons I started a label." How does your sound fit into the culture of Saddest Factory and what it represents?
Well, I think that the beautiful thing about Saddest Factory is that the only sound or culture is just authentic music. There is no common thread between the artists on the label but Phoebe talks a lot about the mission of the label just being to give good songs a platform and that's the whole brand. There are not many labels like that out there and I feel very lucky to have found a home there.
Many of the Saddest Factory signees - Phoebe Bridgers included - are fellow LA natives, and several of the album's collaborators are your own peers and friends. Does the label operate with a community-driven nature and how has this impacted the making of Nervous At Night?
It definitely has. Phoebe was very present while we made the record. We played her lots of early demos and she has given us lots of great feedback along the way. A lot of friends that I've met through Phoebe and the Saddest Factory extended universe contributed to the album, including Marshall, who produced the whole thing and wrote a bunch on it as well. Even though it's my record, it feels like a collaboration between Marshall and me because I think we were both equally invested in it. The album definitely wouldn't have been possible without that community.
Your debut album has already hit the road in support of Wolf Alice on tour throughout North America and you have a couple of solo London shows on the horizon. Is there any nervousness (no pun intended!) around debuting this material to live audiences?
There definitely is but it's exciting nervousness. I think there's actually something relaxing about playing for different people every night because you have eternal chances to get it right and you really get to hone it in. Of course, you never know how it's gonna get received but that's part of what's so fun. The idea that people are seeing me play for the first time inspires me to put more into the show.