Photo by Pooneh Ghana
"If this is the Lamborghini of Shame records, the next one's gonna be a fucking flying car that also doubles up as a submarine and rocket ship."

One of our favourite bands formed in the ever blooming post-punk scene of recent years, a new Shame album is an occasion for great excitement, with the bands impressive musical trajectory keeping us firmly locked into their output.
With their latest offering Food For Worms, the band strengthen their collective mind, whiplashing from their renowned wit and frenzied guitar to a more personal approach, exploring the theme of friendship through more eclectic influences akin to Lou Reed and the more melodic works of 90s German band, Blumfeld.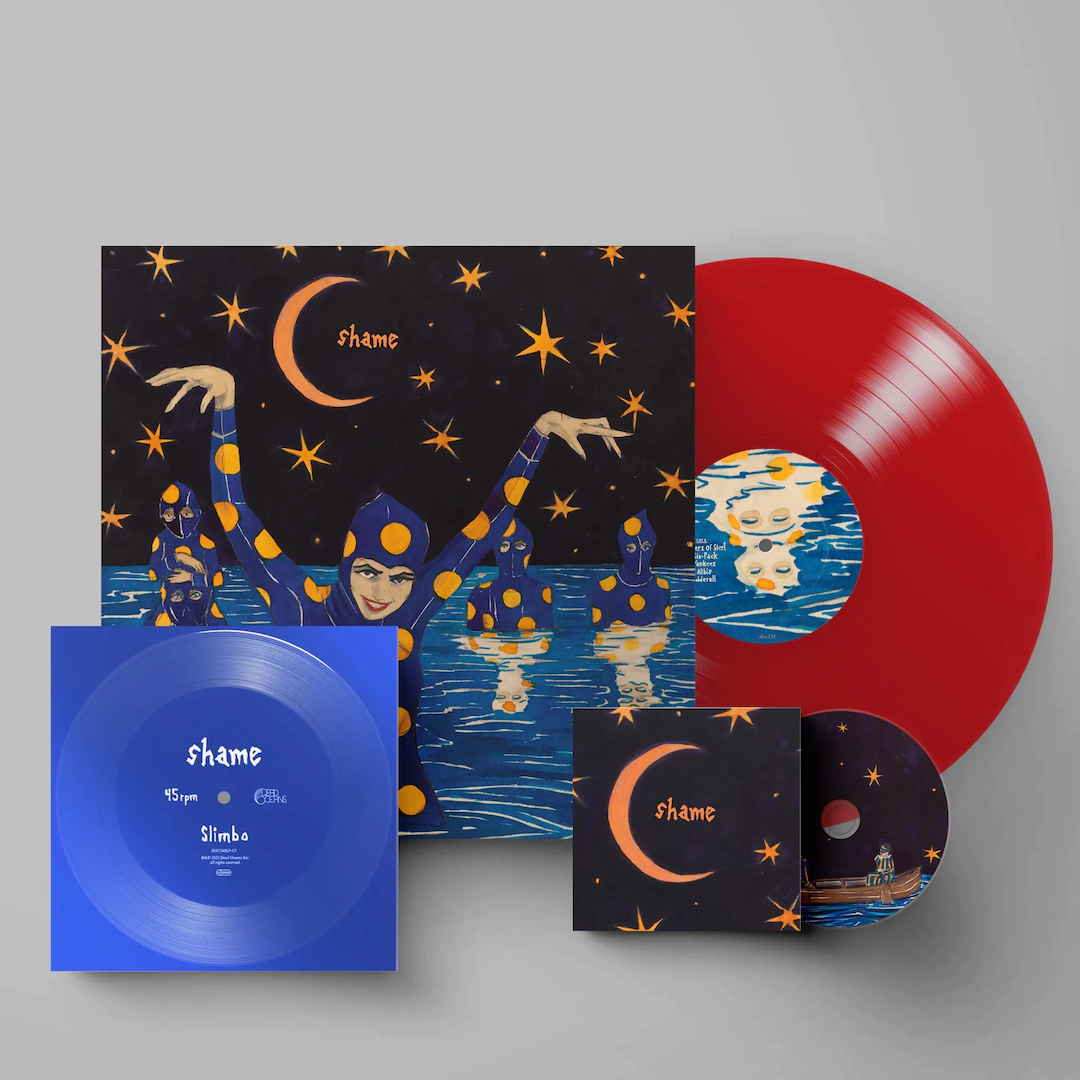 Rough Trade Exclusive transparent red vinyl with bonus disc.
BUY NOW
Taking the chance to find out what went on behind the scenes of the making of Food For Worms, and to better understand their newfound adventurous fluidity, we caught up with Shame guitarist Eddie Green about the making of the album.
Discussing the 'post-punk' label, working with Phoebe Bridgers, boat parties and karaokes, we uncover what shaped Shame's Food for Worms and what to expect next...
---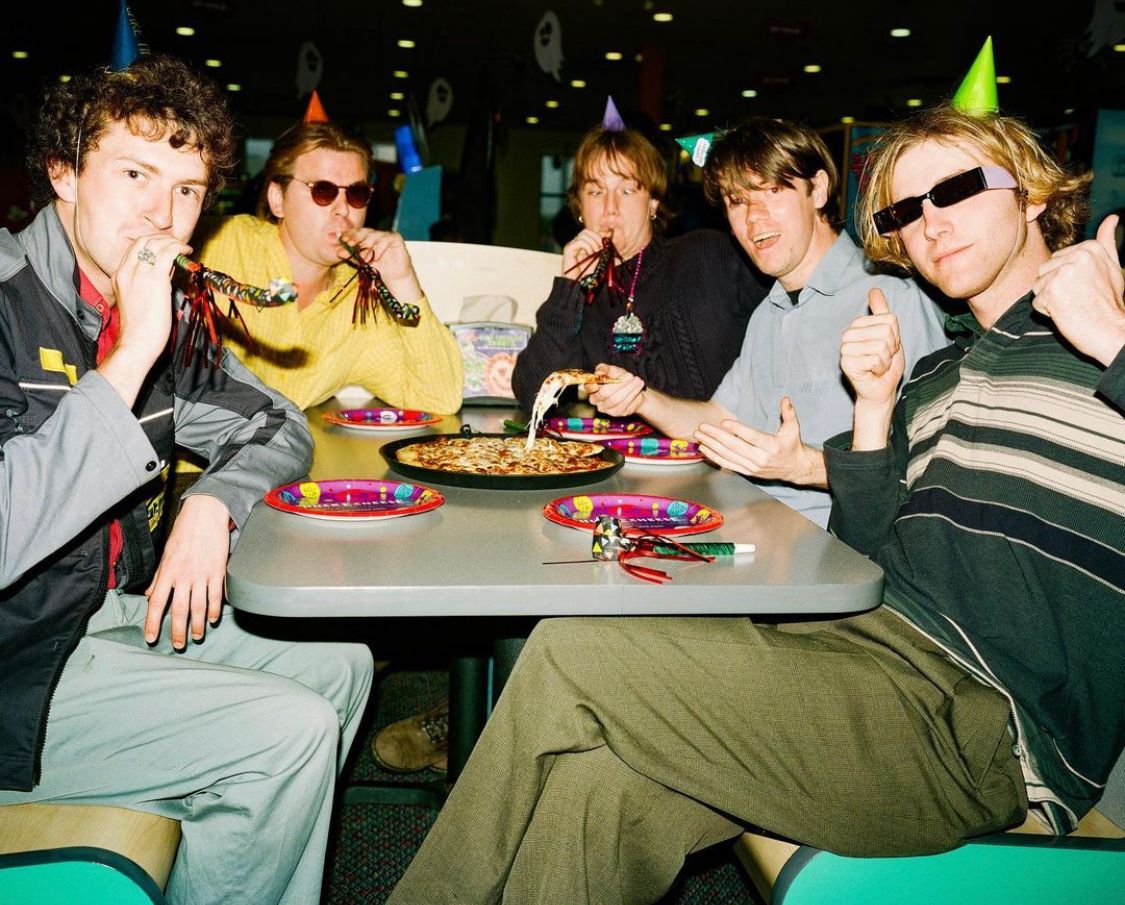 Underpinning Food For Worms is the theme of friendship, specifically, your friendship as a band. You describe it as 'a documentation of the dynamic', should we expect to see the real Shame on this album or the deepest insight into your 'characters' so far?

I suppose the themes on this record are quite revealing into our characters - I'd never really thought of it that way. It's definitely a record that reflects on who we are and who we've become as individuals which felt like a natural progression after the last two records. It'd be interesting to see if listeners pick up on any individual character references from the album because it's more about the relationship between us as a unit, but there are definitely parts that relate to individuals.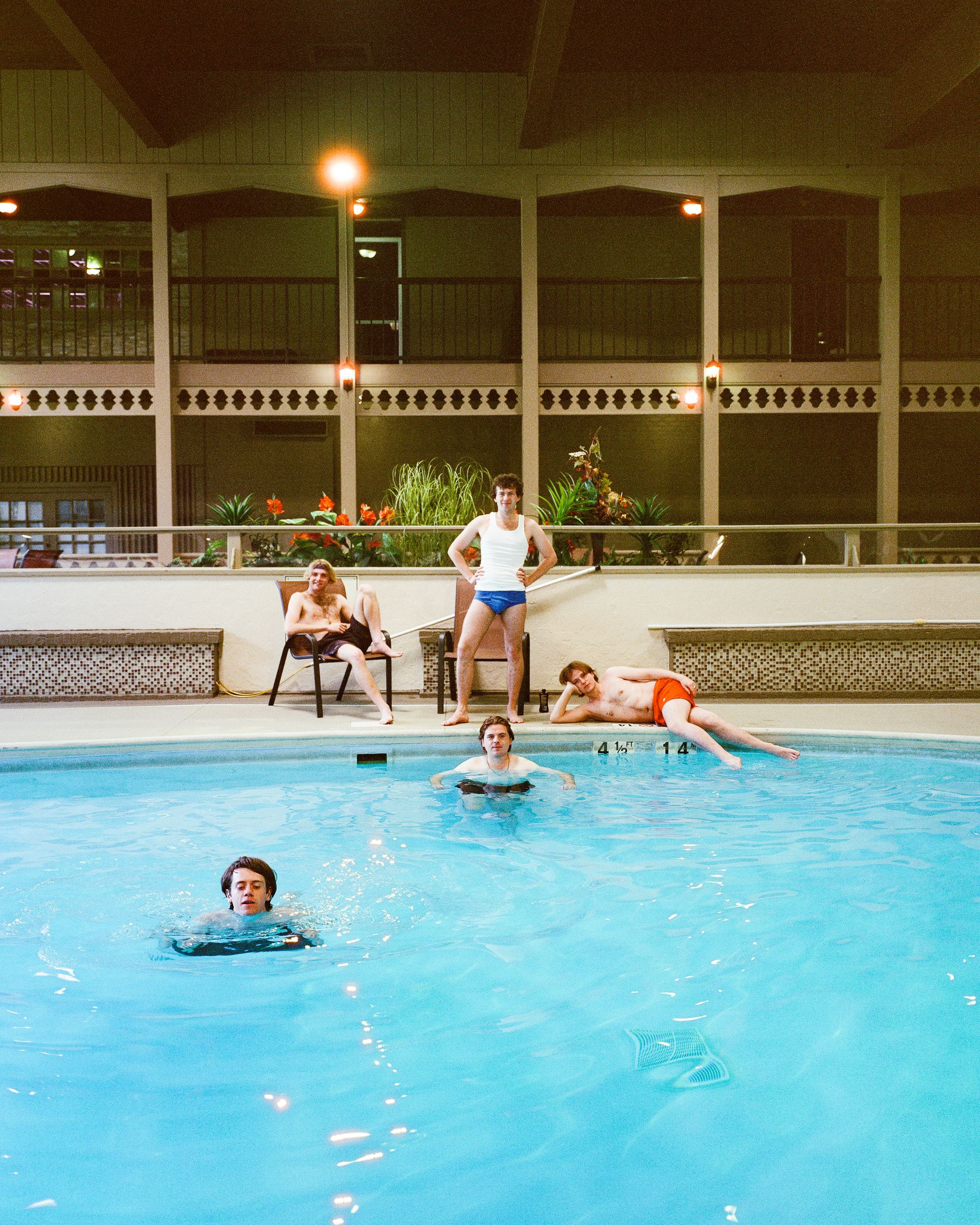 Genre-wise, the new record draws from more eclectic realms, maintaining Shame's prominent wit and storytelling, but heavier in parts with more established rhythm sections and an anthemic pace. Did the end statement feel like a particular sonic overhaul from what came before? Do you still feel (or did you ever) like a band operating under the post-punk label?

Throughout the writing process it became clear that this wasn't going to be a straightforward comprehensive post-punk record, although there are definitely still tracks like Alibis, which hark back to those origins. It felt refreshing to have slower-paced songs at the forefront of the record, especially in comparison to our last two. With regard to the post-punk label I still feel we are in many ways attached to it, even if it doesn't entirely define this particular record, it's still a part of who we are as a band. It feels like a term that bothers some people, in the current world where the more avant-garde is arguably the flavour of the minute, but I think we're happy for it to be a label that people associate with us.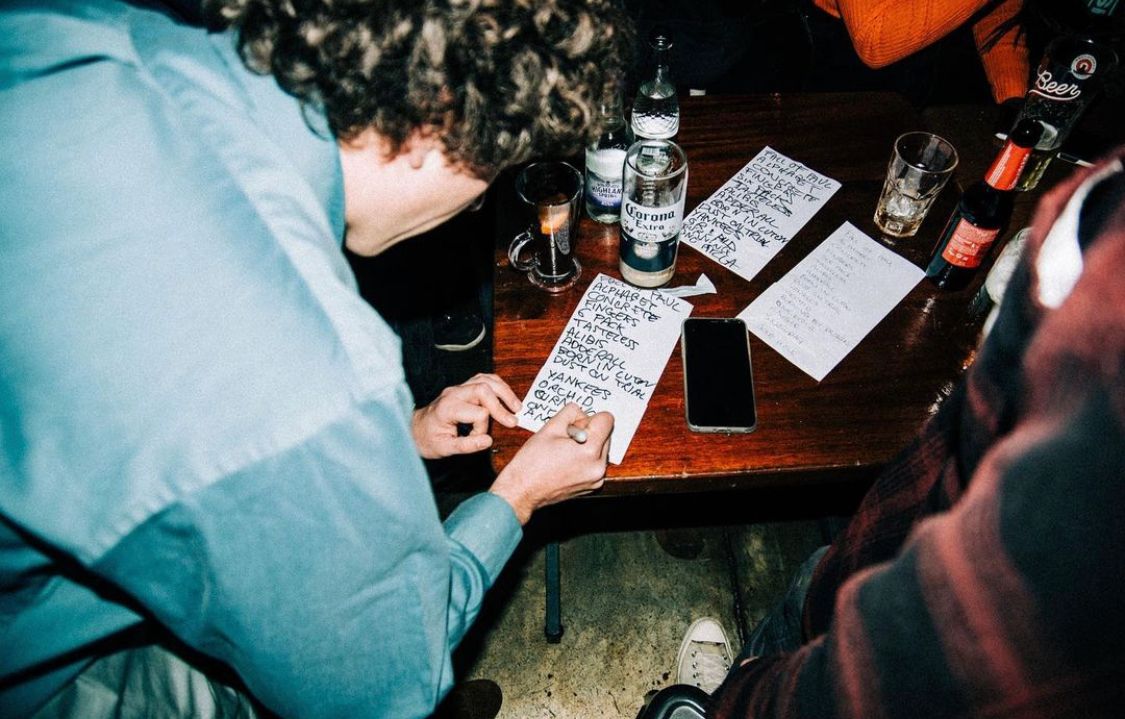 We love the album artwork, it reminds us a little bit of Smashing Pumpkins art and captures a sort of melodrama. Can you tell us about the inspiration behind it and how it links to the album?

The artwork for this record is an original piece by the incredible Marcel Dzama, who we were incredibly lucky to come across when exploring artwork ideas. When we first saw the piece all 5 of us loved it and it was, without a doubt, the most unanimous 'yes' in the entire history of the band. Its evocations felt like a perfect marriage with all the themes from the record, even the slightly darker themes of death. It felt almost too perfect, and we knew we'd never have been able to come up with an idea anywhere near as fitting. I also think we quietly like to imagine ourselves as the characters on the cover.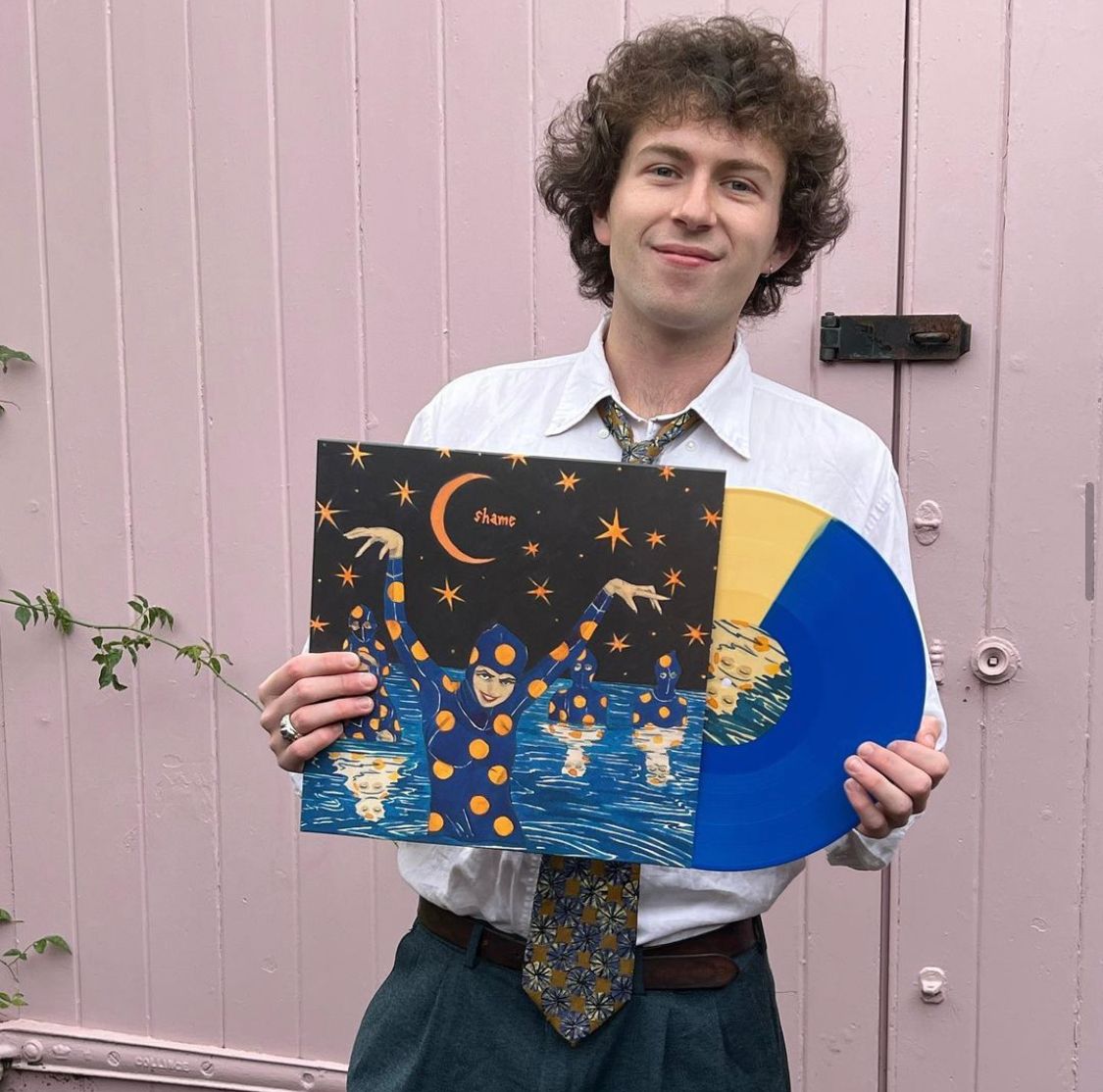 One of the new tracks on the record, Adderall, features your Dead Oceans label mate Phoebe Bridgers, after crossing paths with her in the studio. You have shared that she adds a vocal line which can't really be heard at all? Did she have any other influence on the album from the time you have spent with her, through her recent music or any conversations you had in the studio?

That day in the studio was all really by complete coincidence. Phoebe was downstairs working on some Boygenius stuff and our producer Flood asked whether or not she'd mind putting down some backing vocals on the chorus of Adderall as we all thought a female voice would elevate it. She agreed straight away which was so sound of her, considering she'd never heard the track before or even met any of us in person! We didn't have much time as she had a gig in Birmingham that night so we only did a couple of takes, then during the mixing process it got a bit damped out but I think I can still kind of hear it. Josh was asked to return the favour by laying down some sweet tambourine on the track Phoebe was working on. Like I said, our time with Phoebe in the studio was super brief so I wouldn't say it had an overall influence on the record, but we're definitely big fans of her work and hope we get to hang out more in the future.
It's been cool to watch you guys exploring more exciting formats for live music, first testing out new material at The Windmill, Brixton under the secret alias of 'Almost Seamus', then debuting new tracks on a live boat show on Tamesis Dock, Vauxhall, and now celebrating your album release with the 'Wanna Be Shameous' karaoke. How have your recent live experiences fed into the album? Have these shows been more authentic opportunities to present yourself to fans and helped the album come along?

For us the only real way to nurture a song and get it to the place it needs to be, is by performing it on stage in front of an audience. Post pandemic we were, of course, even more hungry to to that. The album was berthed out of a challenge that we were set, to come up with an entirely new set of songs to perform at two low-pressure gigs in London under the alias Almost Seamus. The nature of this challenge created a period of productivity unlike anything we'd experienced before. We had never written songs at this pace, of a consistent standard that we were happy with. The beauty of this situation was that we were able to essentially finish the writing process on stage. It felt like the most organic measure of what worked and what didn't, which was hugely important to how the album eventually took shape. I think, with everything we do, we've always wanted it to be as interactive and inclusive as possible. The boat gig felt like a really fun way to launch the record and show people the kind of material they could expect from the record in an intimate setting. The karaoke is just gonna be a bit of fun, potentially resulting in someone de-throning Charlie Steen on a permanent basis.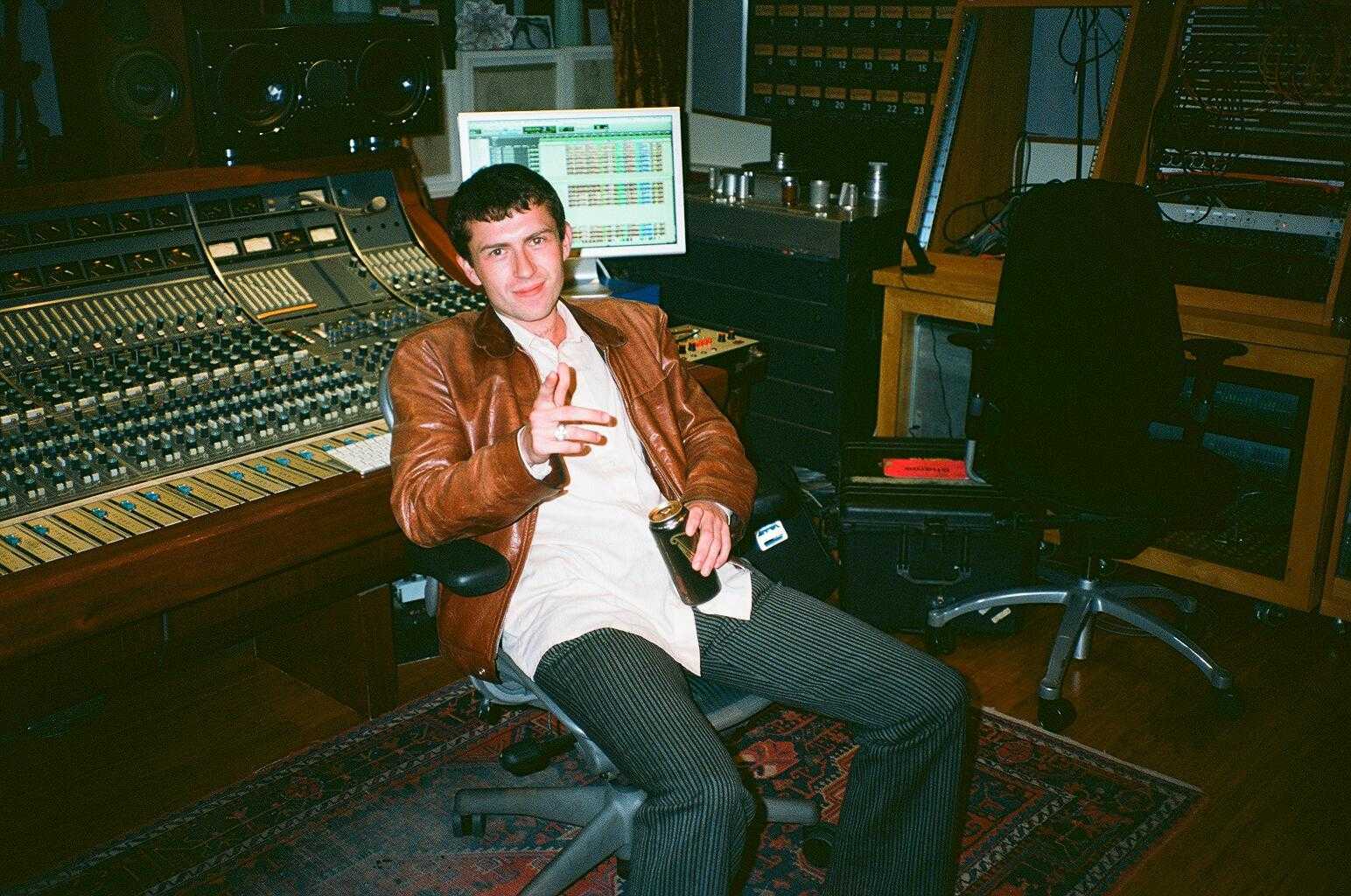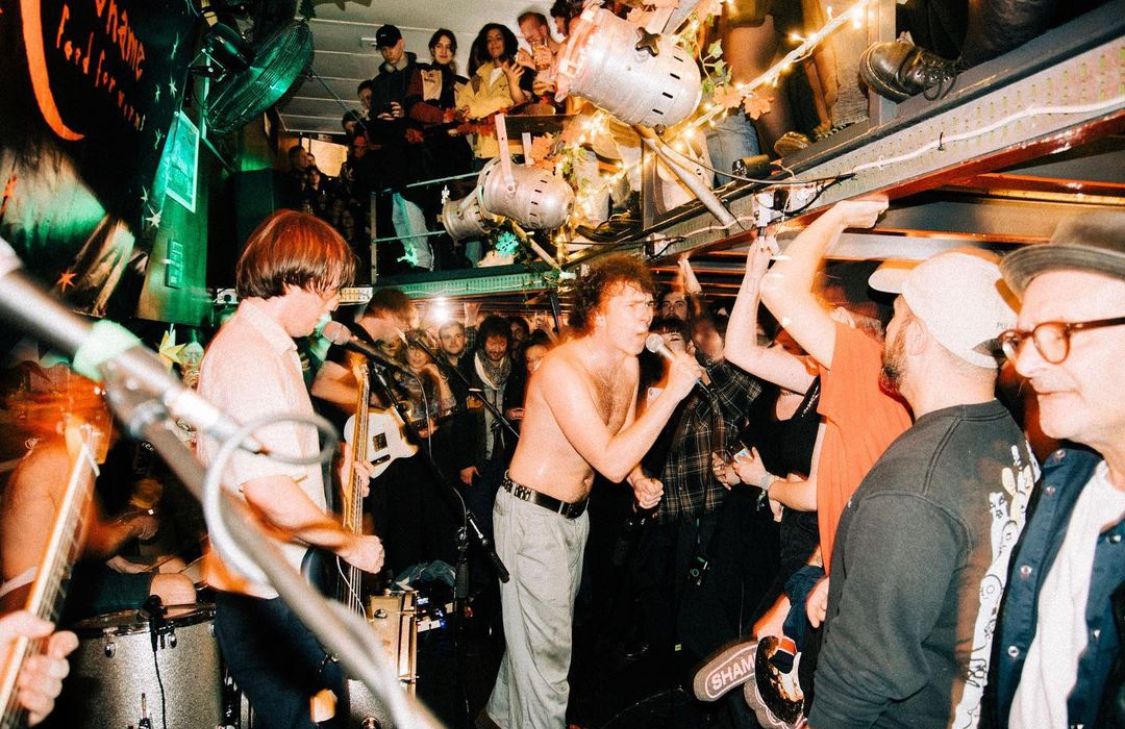 We are really excited by this release. If this album is "the lamborghini of Shame albums" what should we expect from the next one?

If this is the Lamborghini of shame records, the next one's gonna be a fucking flying car that also doubles up as a submarine and rocket ship.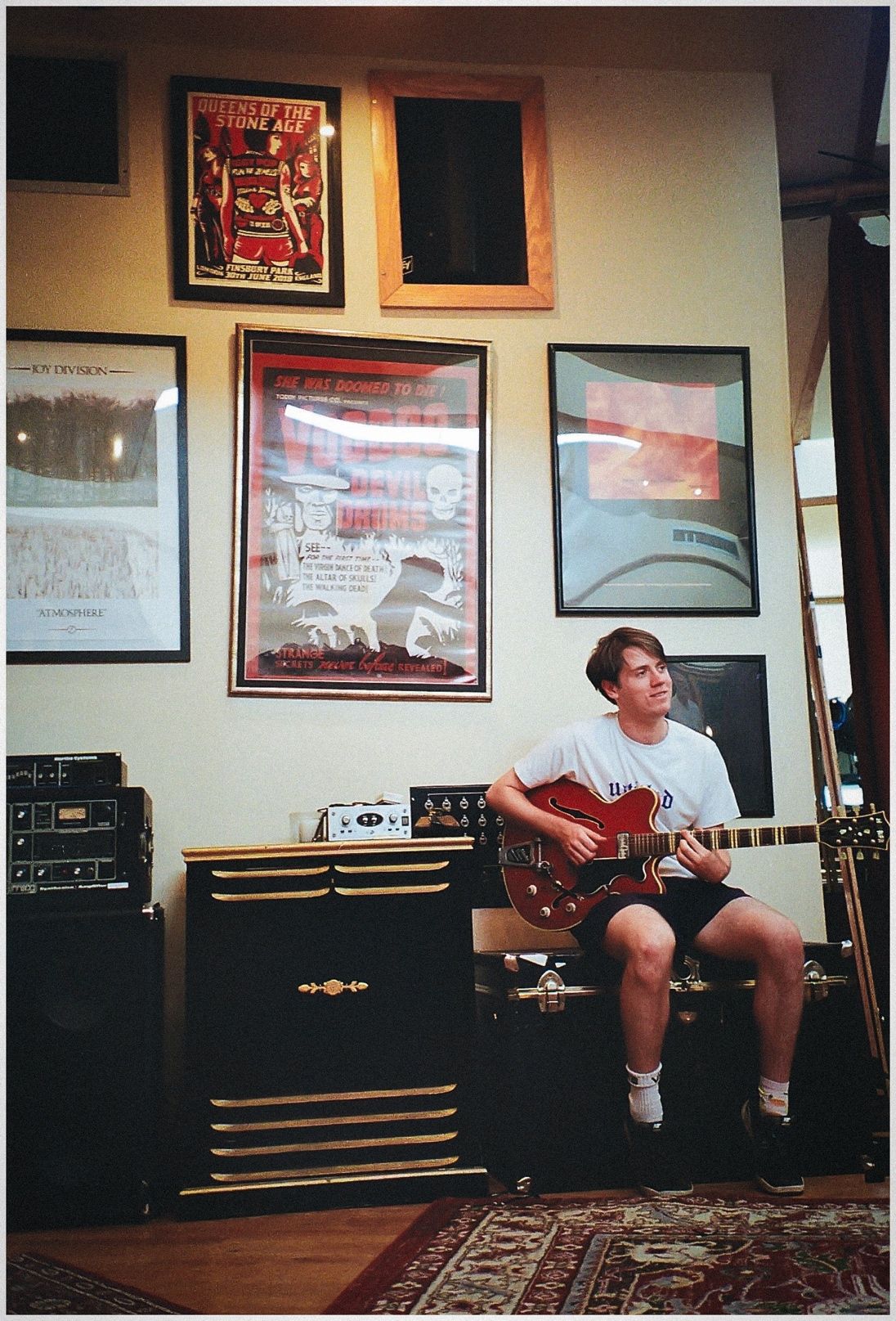 ---
Wanna be Shameous?
Shame celebrate their second Food For Worms with a sold-out live band karaoke at Rough Trade East this February.
Sign up for your chance to duet with Shame below.