"A few weeks later we sneaked down into the Rough Trade West basement, plugged into the speakers and mixed that mother in three hours."

Your new favourite DIY band. Except there is nothing uninformed and unschooled about these new tricks. Bonded by a love of big riffs, fuzzy bass and hooks, Max (vocals), Ryan (bass and vocals) and Chris (drums/bossman at Rough Trade West) are Oldboy. A trio whose creative energy finally bubbled to the fore in the lockdown of 2020, Oldboy are a band who have been around the block and back again to present a powerful noise rock sound of their own. And we can't get enough of 'em.
Recorded at the Total Refreshment Centre and mixed in three hours in the basement of Rough Trade West, Oldboy present their debut album, Bloody on Rough Trade Exclusive red vinyl via Agitated Records. As the name implies, this is a raw, real and relentless sound and the product of three people having a high ol' time.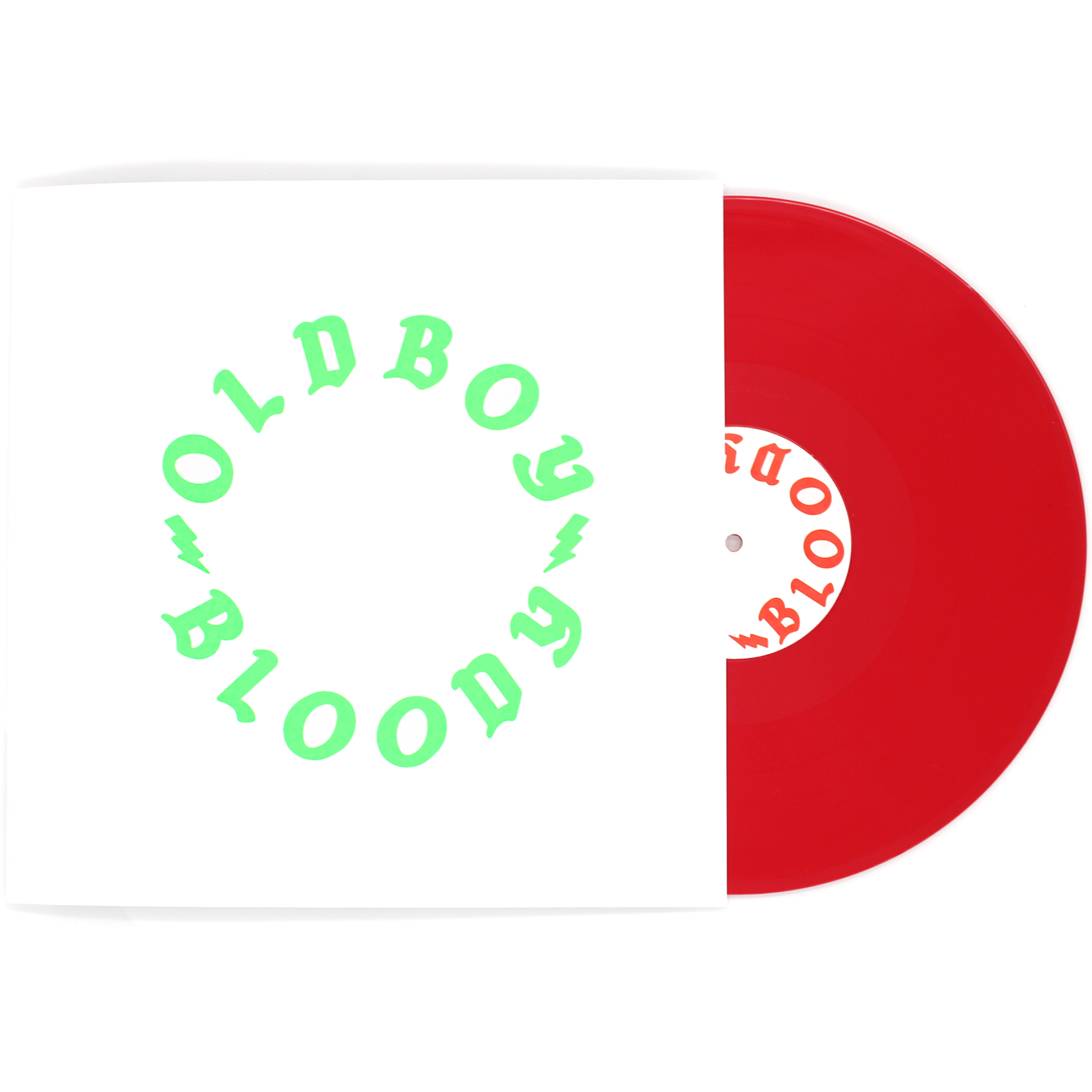 Oldboy - Bloody
Rough Trade Exclusive red vinyl. Hand Numbered and housed in a neon green silkscreened wraparound sleeve.
BUY NOW
We catch up with the familiar face of Rough Trade West bossman Chris Summers to discuss the band's origin story, the Oldboy sound and recording at West.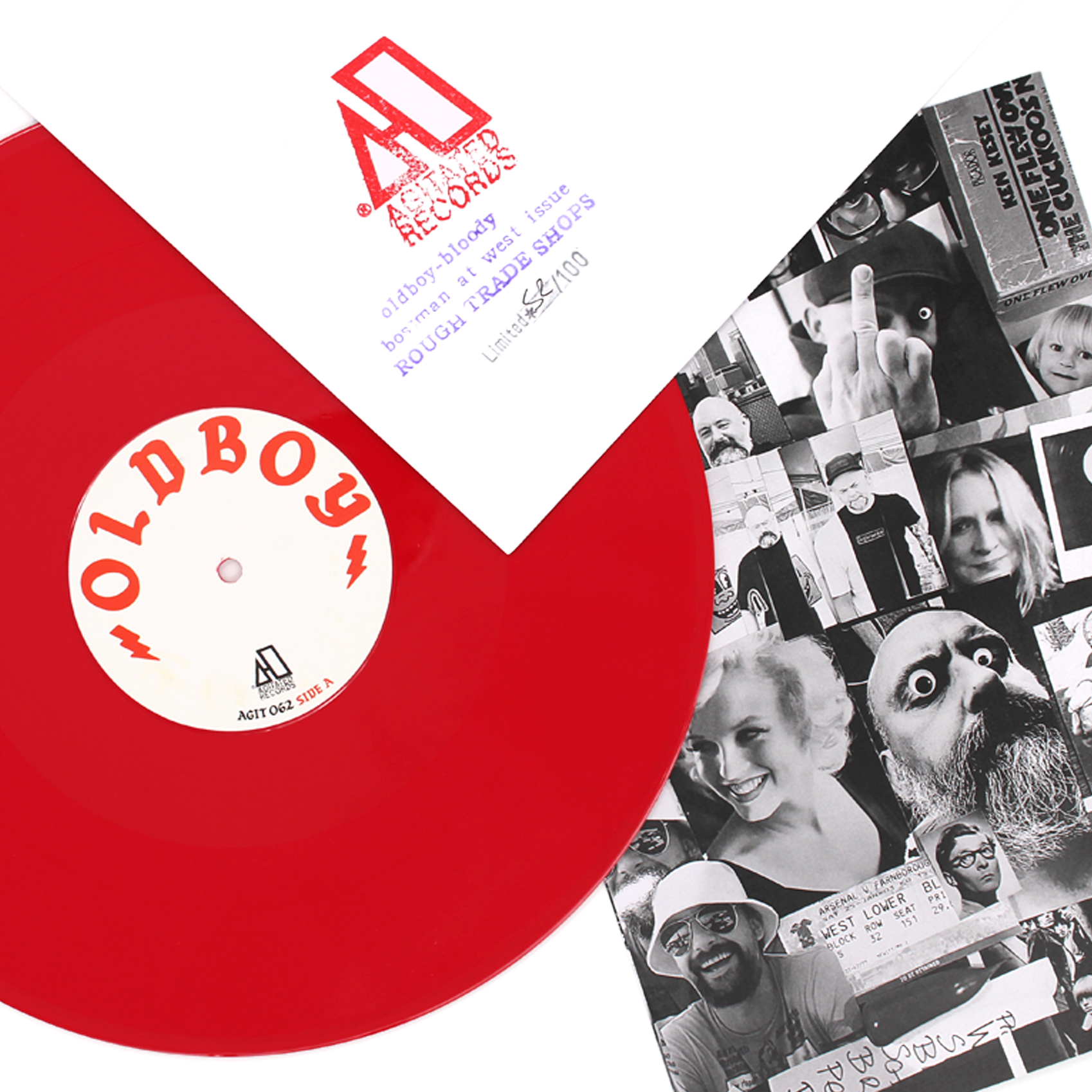 ---
Like many great bands, Oldboy has formed from an existing friendship between three musicians. Can you tell us a bit about why you decided to come together as a trio and how Oldboy started?

Me, Max and Ryan have actually been in a few different bands together over the last few years with different people so it was about time we did something just the three of us. I guess it started with Max and I living so close to each other and getting a bit itchy to do something. Nothing serious. From the off, it seemed like something fun was happening so we pushed it as far as we could and then we got Ryan in. Then shit started to really click.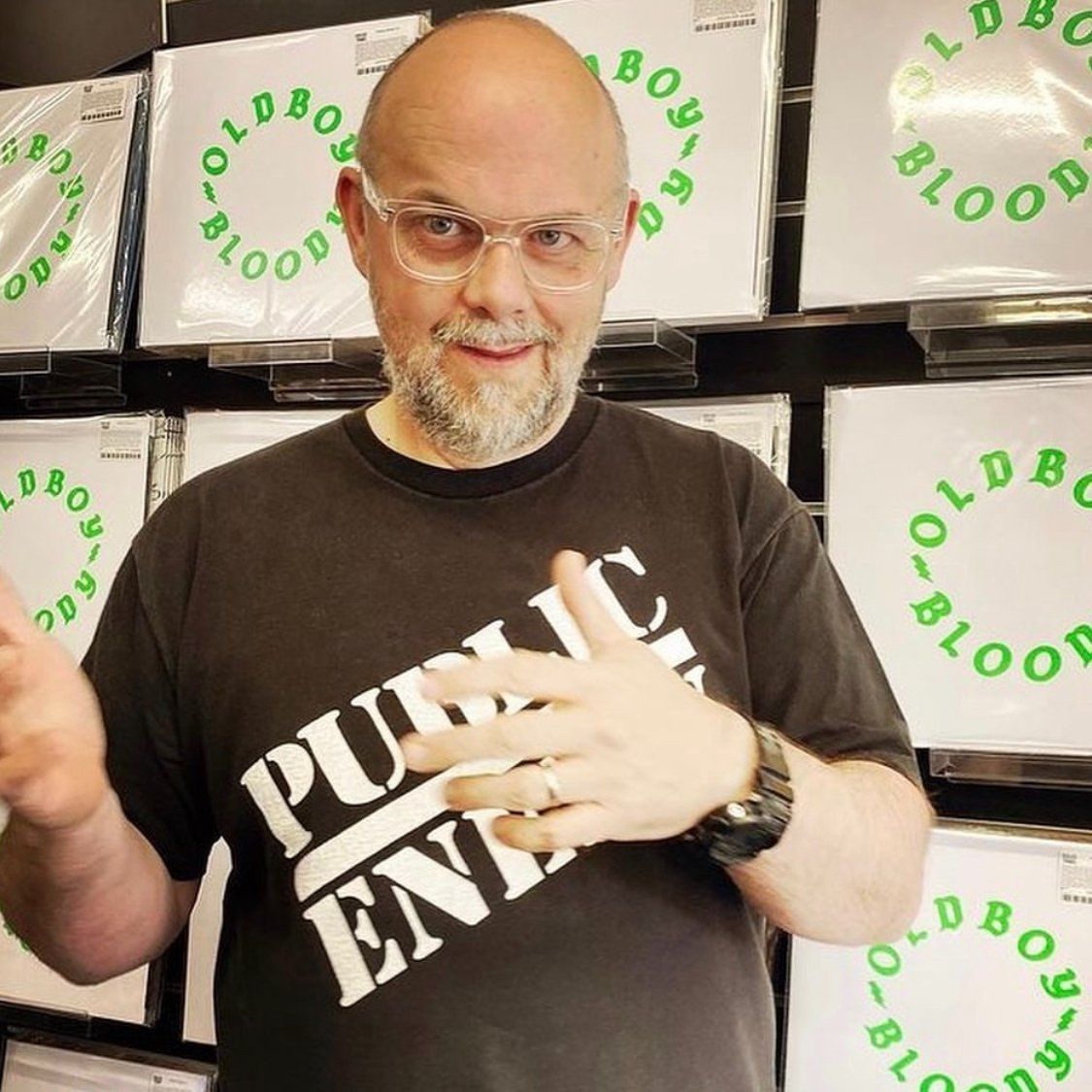 Your debut Bloody has been described as retreading a pre-grunge sound, largely influenced by late 80s / early 90s Chicago / US noise. Was this an influence which all three of you have been predominantly drawn to? Have you also been able to expand each other's horizons within that scene or introduce each other to different influences from wider genres?
Funny thing is this pre-grunge sound that people say we have really had zero influence on us. The band I really wanted us to sound like was a band called Mayyors (check them out - amazing!) which kind of happened at first, for a minute, but then I guess our love of riffs and hooks and melody seemed to sneak in. I can quite honestly say a lot of the bands we are meant to sound like I've never heard. None of us have.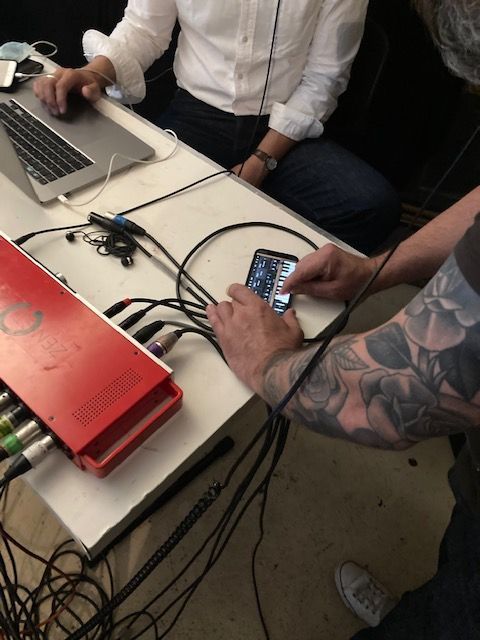 The album was recorded at the historic North London studio Total Refreshment Centre and mixed in a location close to our hearts at Rough Trade, the basement of Rough Trade West. What made these sites a good choice for the production of the album and what relevance or meaning have they added when introducing Oldboy's sound

Really got the legendary Sean Forbes to thank for this and his intro to Jonah Falco (Fucked Up). Jonah's one of the nicest people I have ever met and way too talented for my liking! He'd made some records with bands I really liked and I thought he just might work for us. He was working out of T.R.C. and had space in his jam-packed diary so we took it. Did it all in three days. We wanted everything to be instant and quick and as raw as we could get it. He was the man for the job without a doubt. A few weeks later we sneaked down into the Rough Trade West basement, plugged into the speakers and mixed that mother in three hours. We really could not have made this without Jonah in so many ways. (Ask him about vintage Levis. He knows his shit).
Bloody has been released on the label Agitated, home to great psych-rocker Kelly Stoltz and various other exciting acts in rock and indie. Does the label align with your DIY nature and how did you go about finding the right one?
Agitated definitely fits with our DIY nature! What a great label! Run by another legend in the game - Simon Keeler. I'm not quite sure how he came to hear it (Sean Forbes could be involved here...) but he did and he loved it from the get go. We had a chat and it was done. Real simple. No tricks. That man deserves a medal. We love him.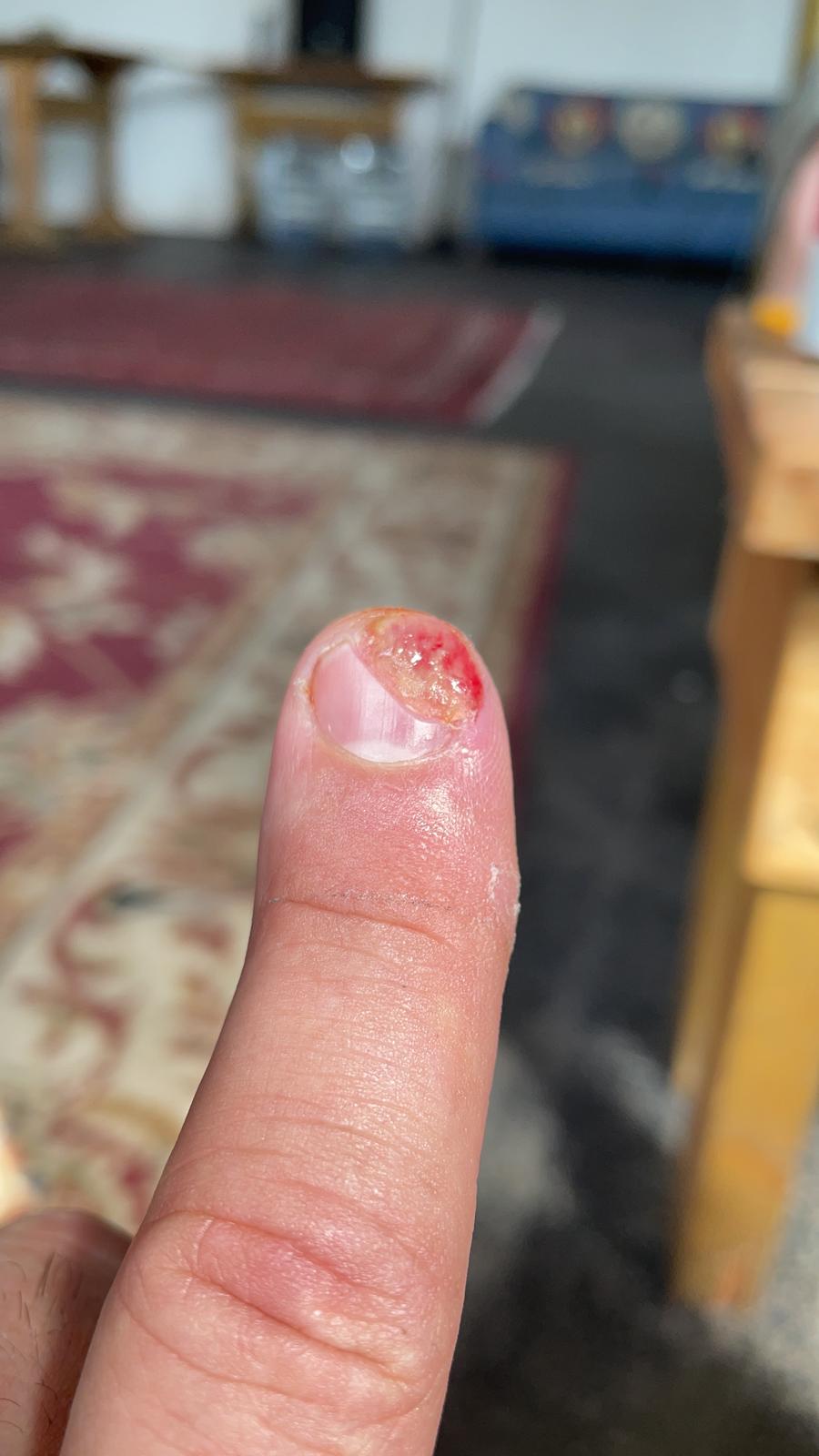 The making of Bloody  really kicked off during lockdown. Did you find that time away from live music and having potentially quieter schedules helped rather than hindered the creative process?
To be honest I don't think it either helped or hindered it. It was a nightmare not being able to rehearse when we all knew Max had something ready to go but then the album was pretty much ready to be recorded as the first one struck. That was the frustrating bit. We all have families so it was nice to actually spend time with them - even though we couldn't do much.
With guitar riffs galore, bass distortion, post-punk vocals and the recommendation to be played loud and often, we expect this album would be extremely rewarding and perfect to take to the stage. How has it gone down with the live shows you have played it already and should we be excited for any upcoming performances?

Our live shows are getting better and better but we still haven't done that many. I think we have done six shows total! I'm not sure what the problem is but we just can't get any shows at the moment. Are you telling me every promoter out there is backed up with bands wanting to play because of the pandemic? Is it because we aren't wispy hipster teenagers that listen to Television and The Strokes all day? Is it because we aren't on Speedy Wunderground? Fuck knows. Frustrating. We have a couple planned but if anyone out there wants us to come and play we can and will. Probably...