"...a classic helles style lager with a cheeky hefeweizen twist."
Following our recent partnership with North London beer connoisseurs Signature Brew, we've stirred up something pretty delicious, collaborating on a bespoke brew to serve exclusively on draught this Record Store Day.
Available from our bars at Rough Trade East, Rough Trade Bristol and Rough Trade Nottingham on Saturday 22nd April, our In Session Hefehelles is a refreshing addition to our existing line-up of Signature Brew's core range.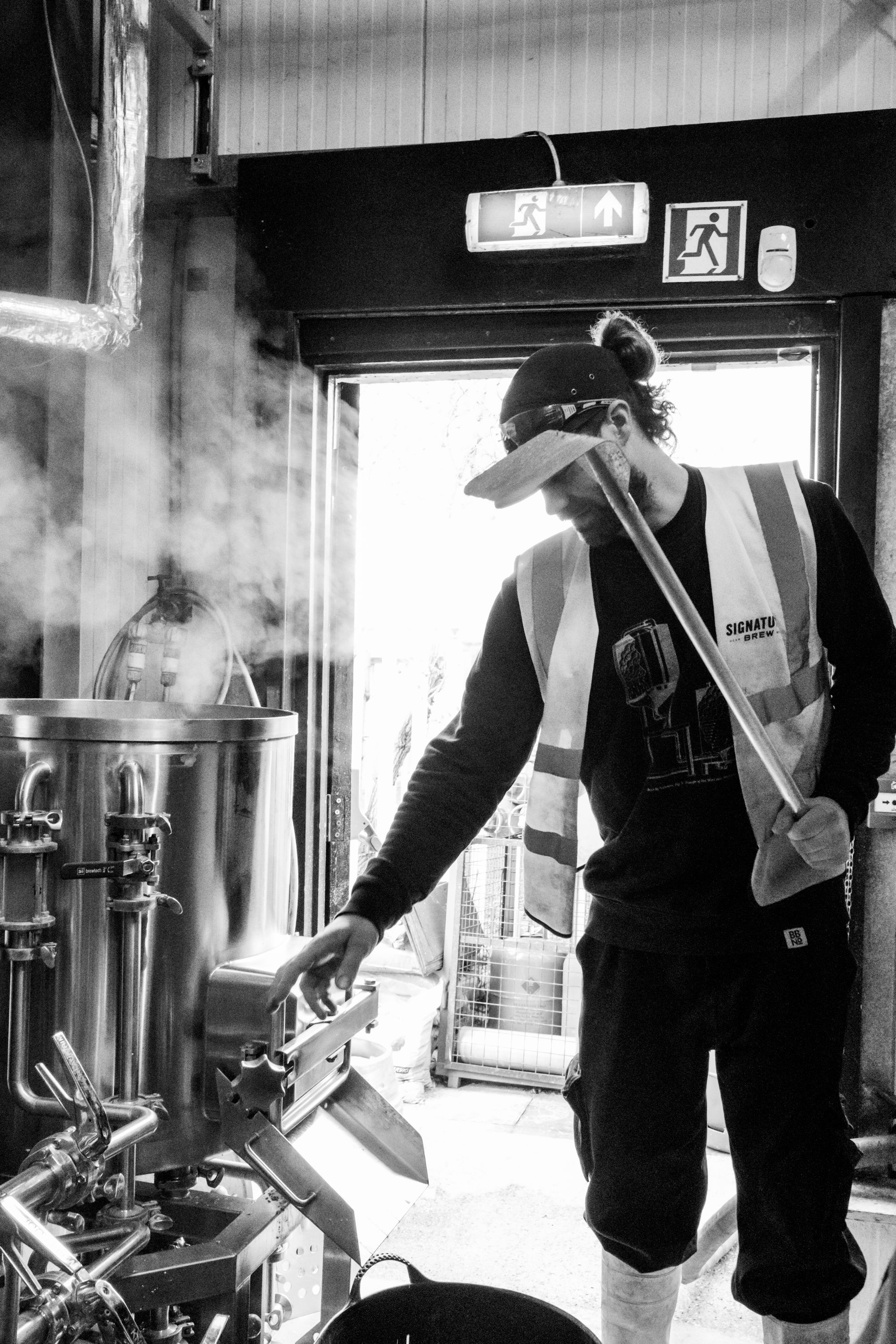 We enjoyed a great day at Signature's Blackhorse Road brewery towards the end of March, where a number of our bar team spent the day assisting with the brewing of In Session, learning about and taking part in the brewing process at every step (as well as multiple taste tests, obviously).  
Alexis, brewer at Signature, describes the bespoke brew as "a classic helles style lager with a cheeky hefeweizen twist. Crisp and refreshing at its core, slightly malt forward in character with a light, fruity and spicy finish."
We're really excited for customers and locals to try our exclusive brew, the perfect addition to what is shaping up to be one of the best Record Store Days ever. For 2023 you can also expect a cracking line-up of live music, giveaways, exclusive merch and Limited Edition vinyl a-plenty.  
See you at the bar on 22nd April.