Blood, sweat and guts. The real party's about to start and we're supergluing ourselves to the guest list.
Ask Coach Party to describe themselves in 5 words and they reply with "Other Isle of Wight band." Indeed, though it's true the South Coast island has dominated headlines thanks to a certain damp limb, the Newport four-piece are undoubtedly the latest talent making waves across the Solent.
Formed in 2016 and signing to Chess Club in 2019 (whose roster also includes fellow On The Rise inductees Sinead O'Brien and Phoebe Green), years of touring and 3 EPs have brought the indie rock quartet into sharp focus. You could almost view the impressive constant gigging as a steady but intended simmer, the arrival their full length debut later in 2023 the band's cue to finally let rip.
"They put the 'part' in 'Party'. As in 'brace yourself for Part 2 of this epic adventure: the KILLJOY era.'"
Coach Party
KILLYJOY is "colliding riotous punk elements with fuck-the-world irreverence and flairs of sparkling electro-pop." It's a debut brimming with heart and the bracing sonic revelation of a band ready to exhibit the full force of their powers. If buoyant yet boisterous emotional distillation is on your 2023 wish list, then you'll find it in fine, fine form here.
This summer catch Coach Party supporting rock heavyweights Queens of the Stone Age, tearing up the BBC Music Introducing Stage at Glastonbury, plus a UK and EU headline tour kicking off in September. All the perfect opportunity to see them where they thrive best - live.
In an industry that is increasingly difficult to break into, Coach Party are the fiery beacon signalling that hard graft and determination really can pay off. Strap in.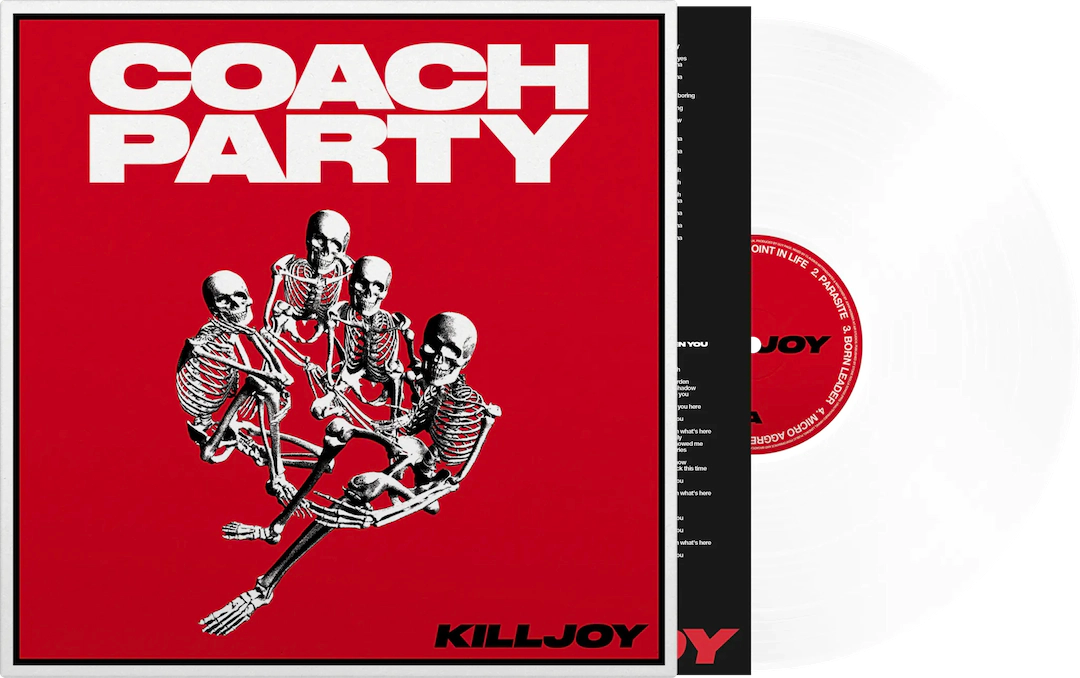 Coach Party - KILLJOY
Rough Trade Exclusive white vinyl.
BUY NOW
For fans of: Elastica, The Breeders, The Big Moon, Nirvana
We're excited to announce Coach Party as part of Rough Trade On The Rise, our dedicated curation putting a spotlight on the emerging music we are the most excited for you to hear, to follow and become a fan of. Read on to discover more about the band in their own words and don't miss debut album, KILLJOY out on Chess Club Records September 2023.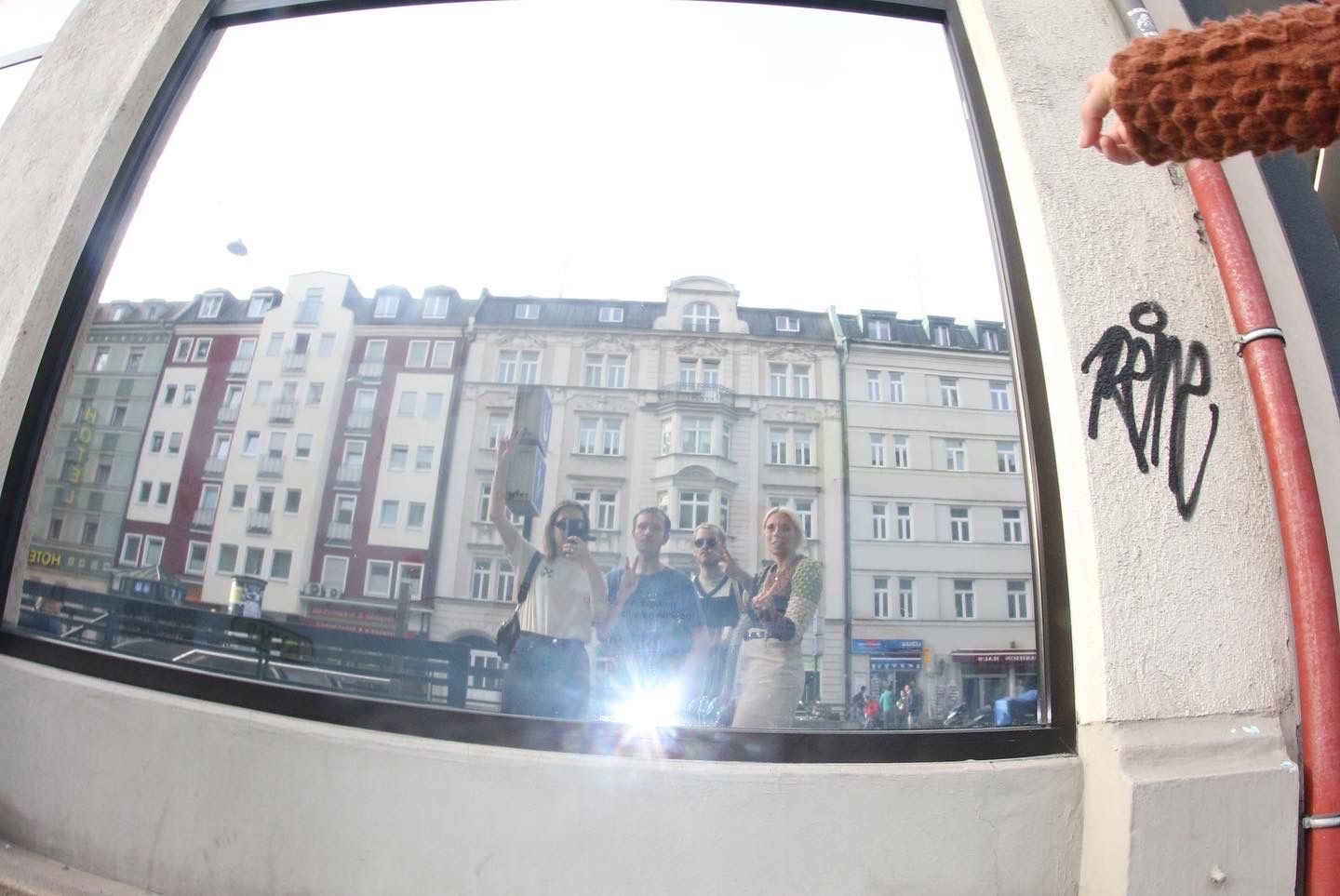 ---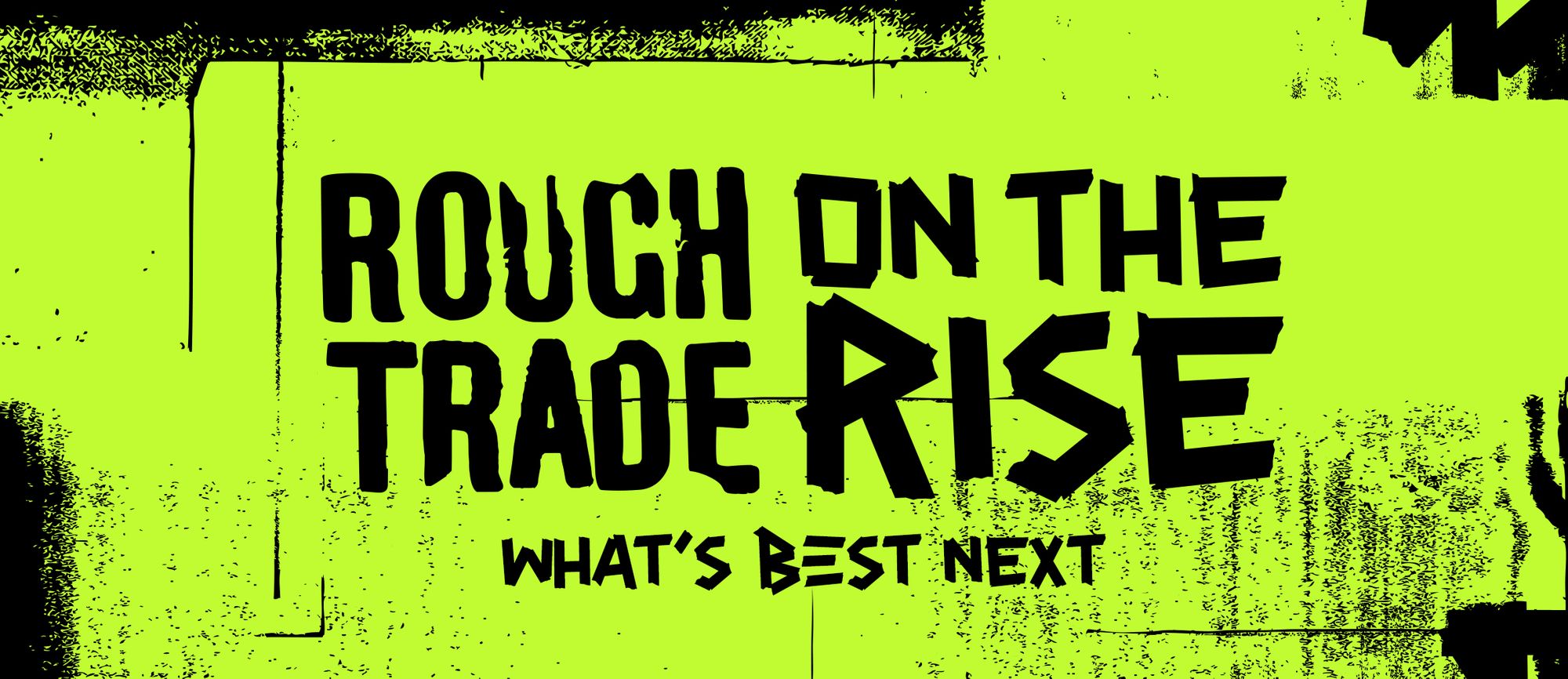 Coach Party on Coach Party
A self-penned bio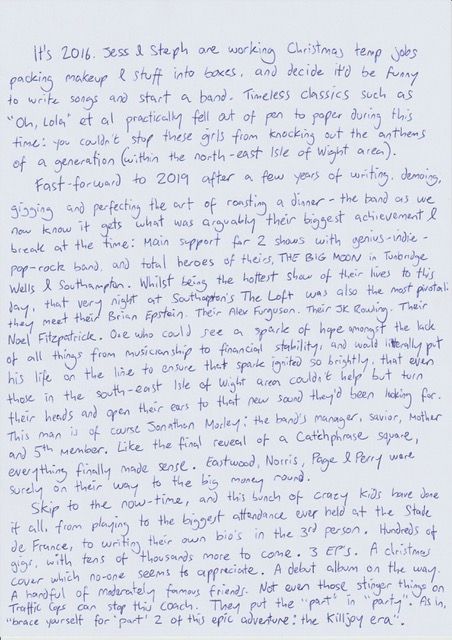 ---
Five by Five
5 Qs, 5 As
Describe Coach Party in 5 words.
Other Isle of Wight band.
5 records you listened to prior to making your album?
Room On Fire - The Strokes
Sling - Clairo
Blue Rev - Alvvays
Huffy - We Are Scientists
Blue Album - Weezer
Top 5 career moments since forming?
Signing off a debut album.
Being invited to support a Queens Of The Stone Age tour.
Meeting Clive (the dog) at The Adelphi in Hull.
Our first sell-out headline show; Sneaky Pete's 2021.
Having an awkward conversation with Julian Casablancas in Berlin.
You host a pre-release listening party for the album. Who are your 5 VIP guests (dead or alive)?
Chris Evans (the American one)
Ricky Gervais
Jennifer Lopez
Jeff Lynne
Joni Mitchell
Top 5 essential tour snacks?
Ko-Lee noodle pots
Bananas
Doughnuts
Dried mango
Oreos