Originally founded in Manchester in 2008, Gondwana Records draws on global inspirations to operate a truly international independent label.

With a distinct ear and eye for cutting edge jazz and ambient music, Manchester-based independent label Gondwana Records has gifted the UK music scene with a variety of artists championing a rich and unique sound we have grown to love at Rough Trade.
Founded by Matthew Halsall in 2008 with an aim of shining light on local musical talent in Manchester the label has matured into an international platform, releasing records and collaborating with artists such as Hania Rani, Allysha Joy and Dwight Trible. These artists join an already bountiful roster including artists which regularly grace the Rough Trade racks Caoilfhionn Rose, Portico Quartet, GoGo Penguin, Sunda Arc and Mammal Hands.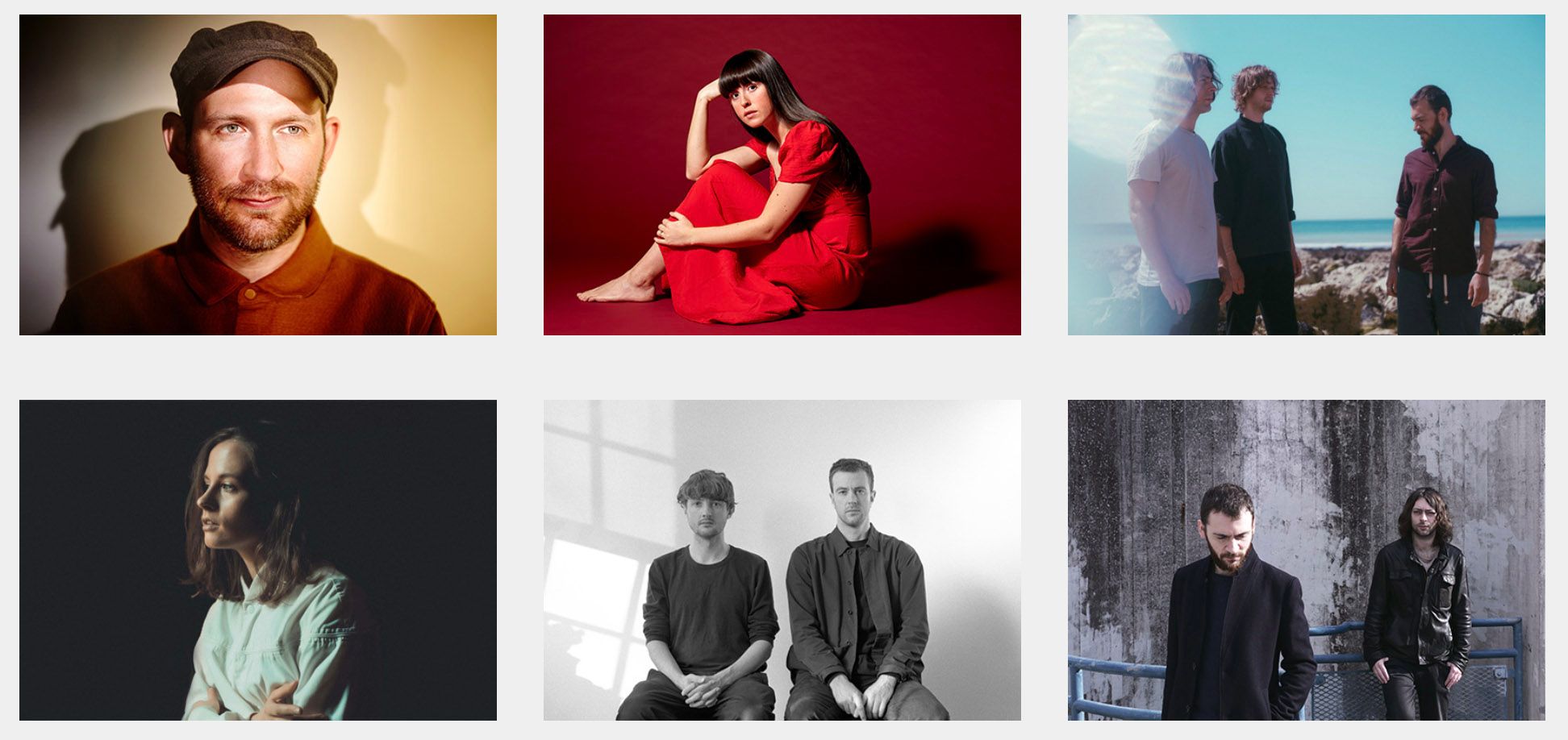 In celebration of Gondwana's longstanding work showcasing some of the finest artists in jazz and electronica, and our love for the label's sound we invite them to be the latest imprint in our Label Focus series. We have some special prices across select titles in the Gondwana catalogue and a new exclusive from Portico Quartet.
---
New In On Gondwana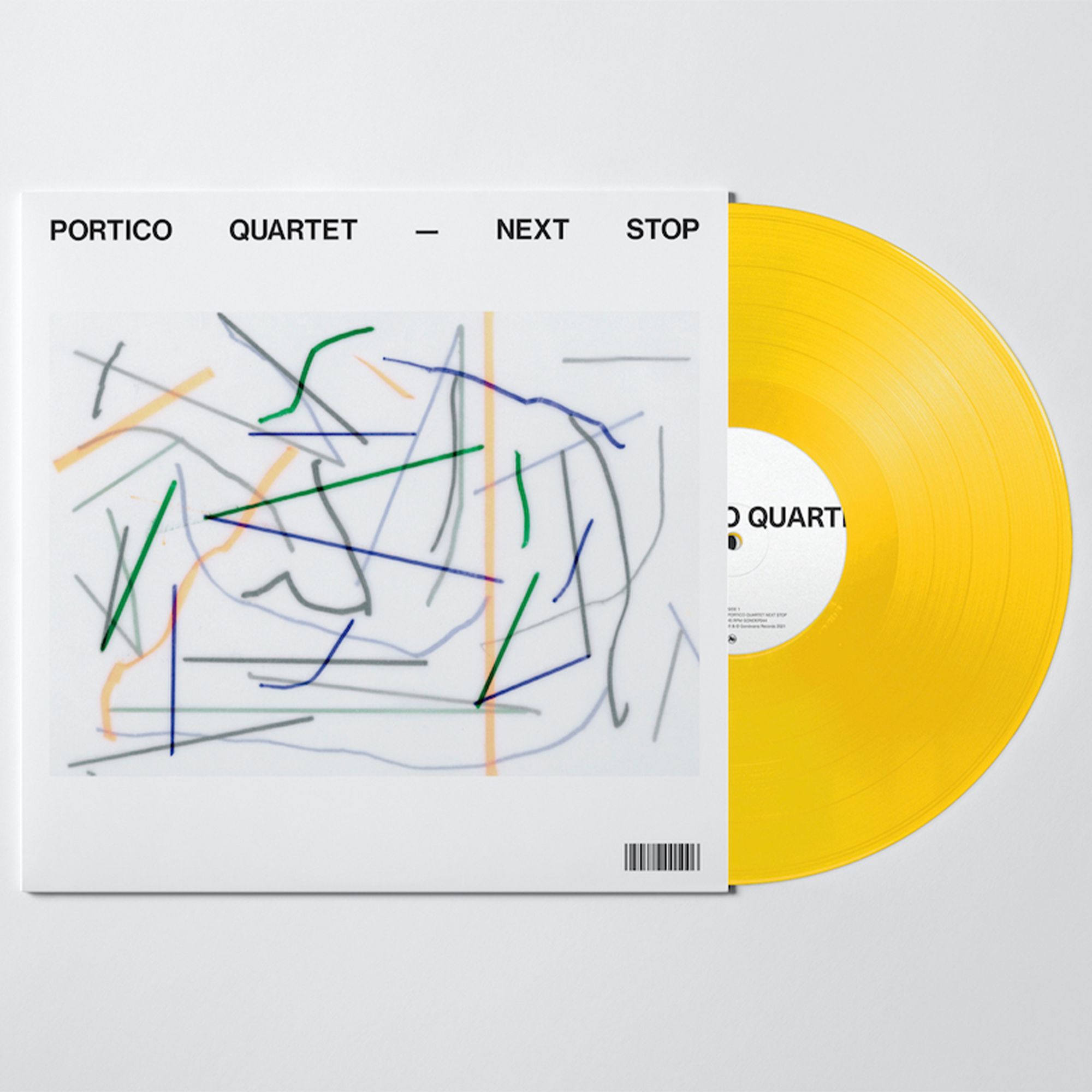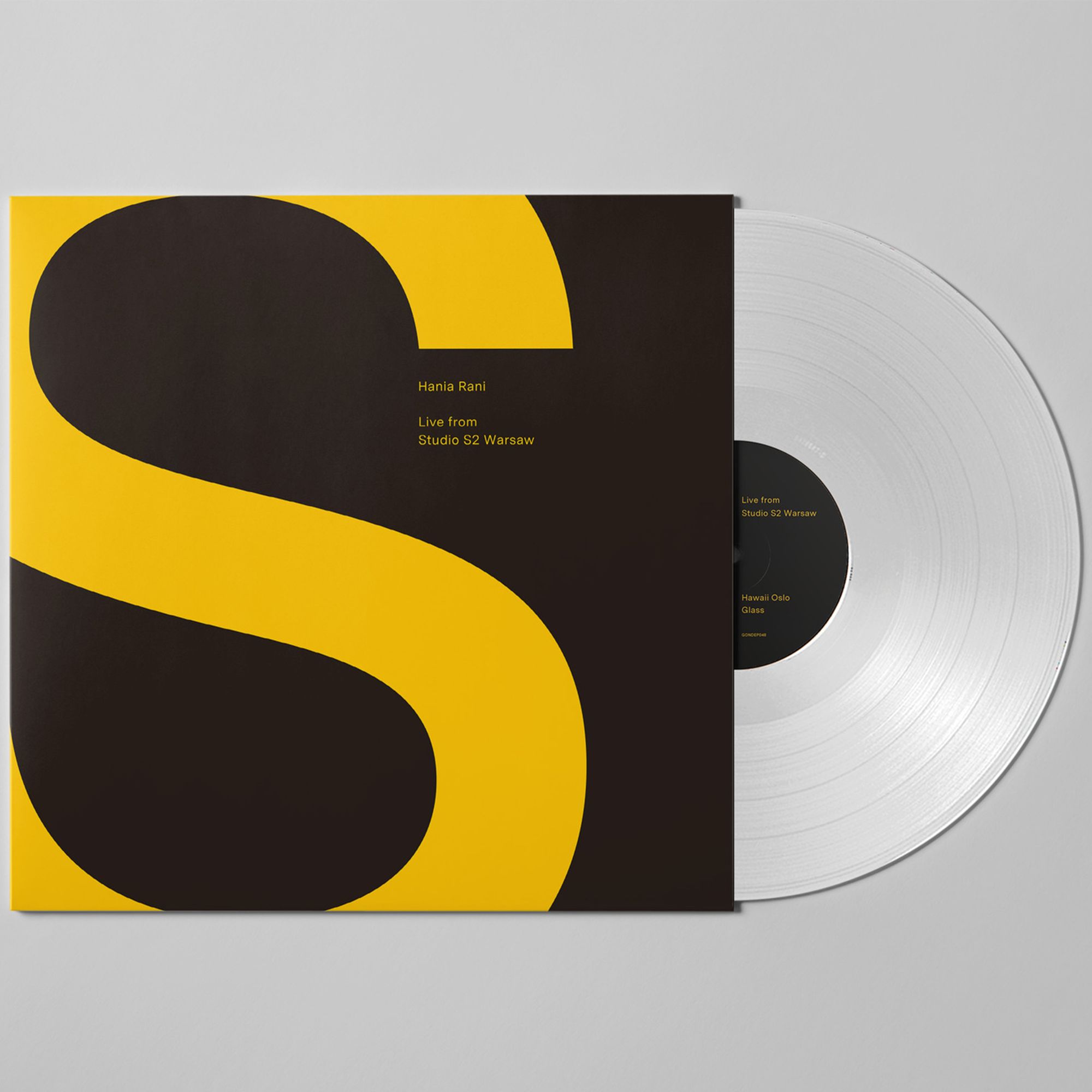 Read now! Recounting: Live From Studio S2 by Hania Rani
---
Five Minutes With...
Label founder Matthew Halsall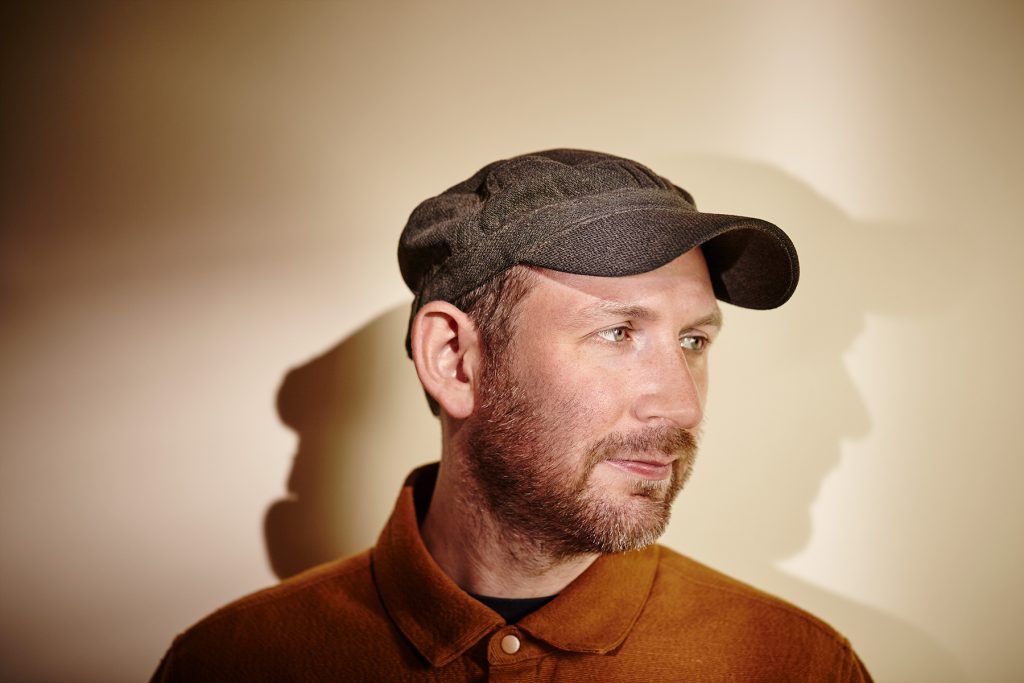 Since its beginnings in 2008 Gondwana has become an established platform for some of the finest jazz and ambient music. What was the initial vision for Gondwana and what it would represent for artists?
I started Gondwana, when I first moved to Manchester, and used to hang out at Matt and Phred's Jazz club. It was run by saxophonist Matt Nixon and presented live jazz seven nights a week. My friends used to work the bar, and I used to get a couple of free pints and soak up the music. In Manchester at that point, there was a really strong, exciting bunch of musicians playing jazz. Most of the members of Cinematic Orchestra, John Ellis, and Phil France all played at Matt and Phreds. I started to feel a real connection to what everyone was playing and the vibe. I felt like the musicians needed a spotlight shining on them in a way that brought them together so they could start releasing records. It was quite hard to convince artists of this idea when I was starting a record label and it didn't yet exist. At this point, I was only 22 - 23, but I was a jazz trumpeter so I would go down to all the jams and play and chat to artists after the gigs. I decided what I would do first was compose a load of music with the artists I really liked and those who were interested in working with me — and that was my first album. It became a blueprint for the style of the early releases: simple melodic composition but lots of beautiful solos and features from Manchester musicians.
I became close to Nat Birchall the horn player. He heavily influenced me with his deep knowledge and incredible record collection and, of course,  through joining my band. I began encouraging musicians like Nat to record with me. Everything would be mixed by the same guy and we worked as a collaborative team. It was all about trying to get these amazing musicians together who were not releasing any music. That was the lightbulb moment to set up a record label. Eventually I started looking at artists across the country and further afield, but at the start the impetus was very local.I was inspired by labels like Warp and Factory; the way they grew as Northern-based independent record labels. I was also inspired by growing up in the jazz world, by people connecting and playing together not because of the money, but wanting to be in the room together and communicating through music.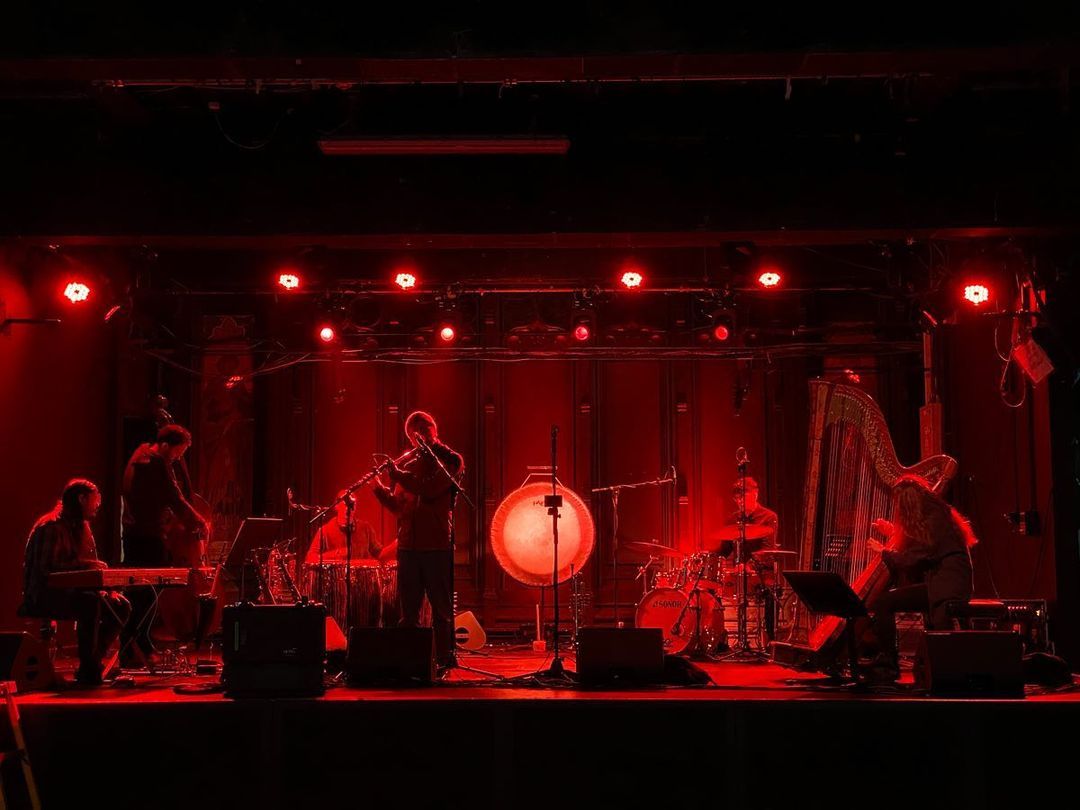 The name "Gondwana" is derived from a tribe in India (Gonds) and "wana" meaning "land of" and has also been cited as an 'ancient supercontinent'. What was the reasoning behind picking this as a name and how does it define the label?
I discovered the name because my mum set up a furniture shop with beautiful furniture from all over the world. The shop didn't last but she explained to me it's meaning to her as a supercontinent: the idea of the world being joined together and that, historically, we are not as divided as we might think. I loved the sound of it. It sounds earthy and spiritual. Those two things combined meant it was the right thing for the label.
You are a musician yourself, a composer, producer, DJ and jazz trumpeter. Has Gondwana been a way to be able to release music completely unique to yourself and also be immersed in helping other artists hone their unique sound?
I used to make lots of electronic music and run nights in Liverpool. I have always really loved Boards of Canada and Aphex Twin, but I was young and didn't feel ready at that point - I didn't have the production knowledge. I realised there were lots of musicians that needed doors opening for them and the record label became my own outlet to create music and provide a platform for these other artists. There wouldn't have been another way of featuring some of these artists as none of them would have moved to a more commercial city like London. So their voices would have remained on a local level and not a national one. It's been a platform for all the things I love in life. As a DJ I love collecting records and sharing music with people. On a basic level, the label is really just an extension of that.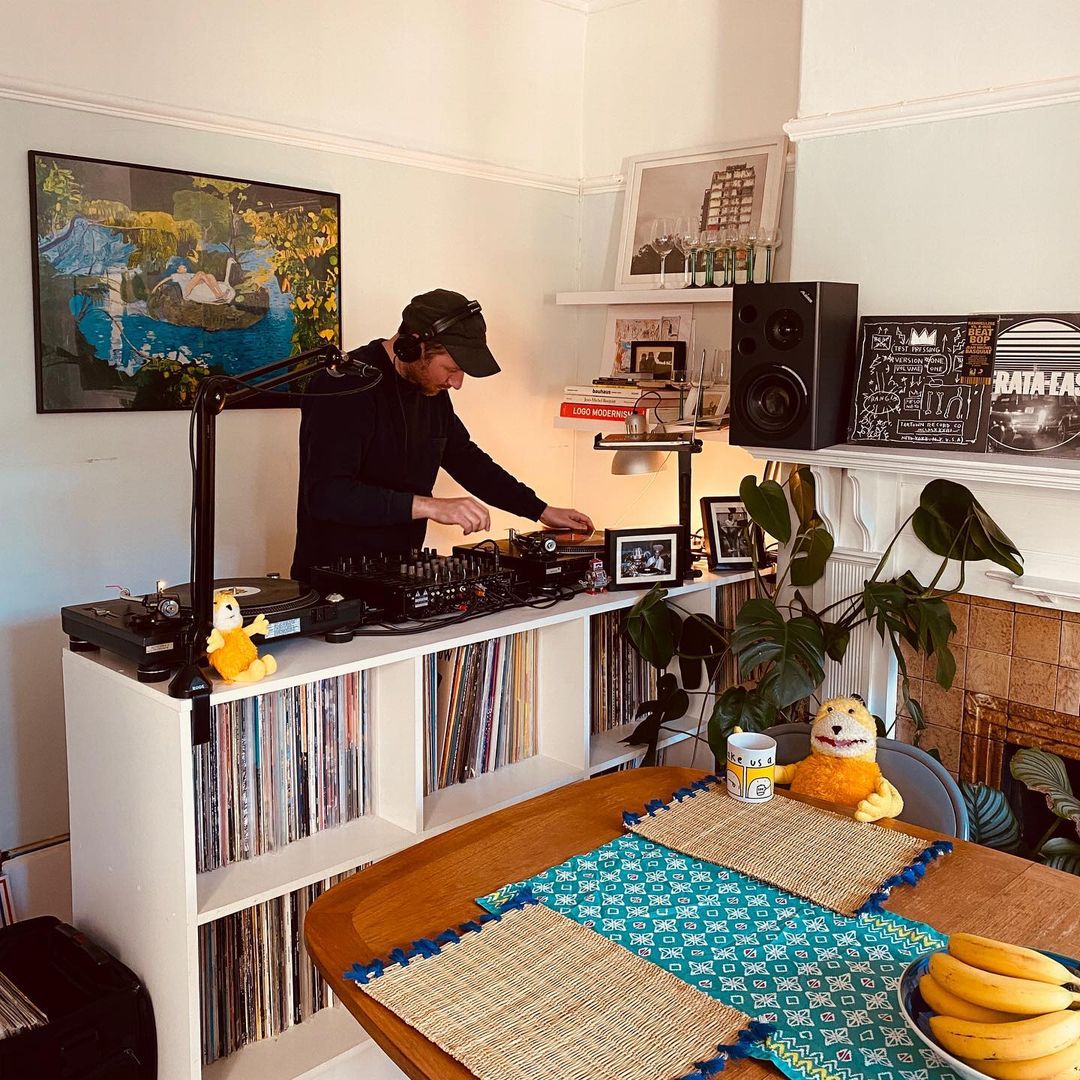 There seems to be a collaborative, DIY, and roots ethos behind Gondwana, for example, Manchester artist Caoilfhionn Rose has told us before that she partly recorded her latest record Truly in her house and your house. Do you feel that Gondwana's sound has grown from collaboration and working with like-minded musicians who have a similar approach to music?

As a producer, I have studied so much and built up such a live recording set up that it seems silly to keep that to myself. It's nice to be able to invite artists round to record with no sort of financial pressure. Some artists will record in a studio, or some alternative beautiful location like a church, or some my house. It's good to have all options available to artists because they may need more time to record a bunch of material. We are lucky that most of the artists are really interested in recording, they all have a passion and are excited by the processes that go into audio. Caoilfhionn Rose studied sound engineering and is really good with Logic: all sorts of stuff with computers and pedals and synthesizers. Hania Rani is also an incredibly intelligent performer with her braveness and awareness. She has told me about microphones I've never heard of, like Russian microphones, and is really into the recording side of things, post-production and the mixing. I think all the Gondwana artists are passionate about [recording]. Portico Quartet is incredible at embracing technology. We all share that passion and desire, we like hanging out together, talking about that stuff and having a jam. I'm influenced by the techniques they have. The artists will show me synthesizers I've never heard of before. We are kindred spirits in that sense.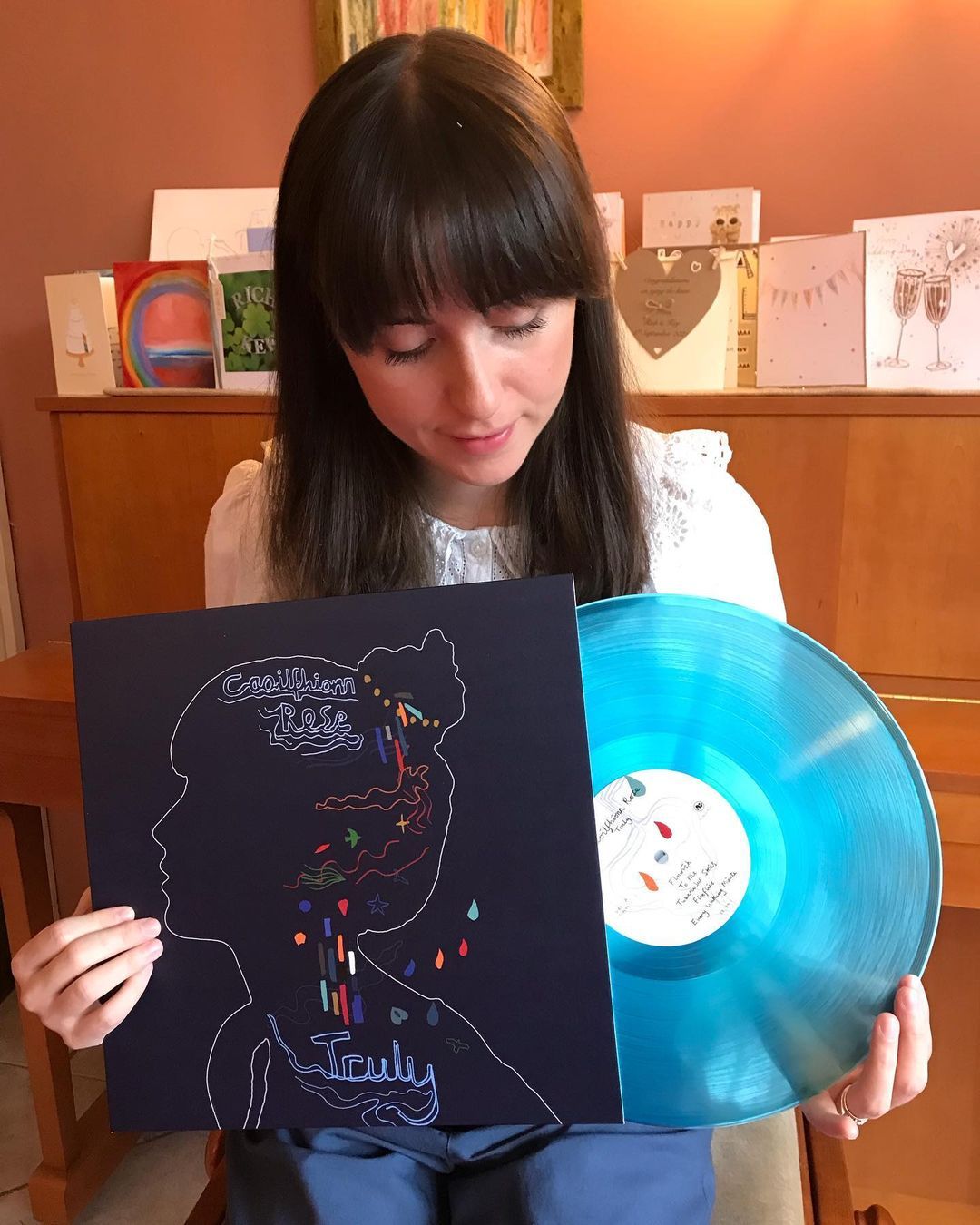 Gondwana has always been driven by an aim of shining light on local talent in Manchester, how has the label developed in its 14 years journey to now working with international artists such as Hania Rani, Dwight Tribe and Allysha Joy?
We have been really lucky that we have been able to release the music we love over the years. We are not a record label that was set up in a commercial sense to prioritise making money. It remains a very passionate, heartfelt thing. The pot gets bigger and bigger so that we can expand and support more artists and the team can grow, rather than taking loads from [the pot] or anyone profiting heavily. This has helped [the label] to grow to that level where we can invest and support international artists and bring them to Europe. The team is so much bigger. When it started it was just myself - I did the music side and my brother did the graphic design. It's slowly built up to a good team that can do the day-to-day things better than I could ever do them. Now I have time to focus on looking at artists on an international level. I remember discovering Allysha Joy via Tina Edwards, a young London-based DJ who did an interview with Allysha. When I read about her personality I felt a real earthy connection to her, her influences, and what she was trying to achieve. That's why she was signed as an artist - because I align with her feelings about the world as well as the music.
With Dwight Trible, I bumped into him at a jazz festival in South Africa and just started chatting. He has sung with so many great American artists and worked with Ninja Tune. He was really open to the idea of working with Gondwana after hearing my band, so I said I'd love to work on a record with him. Things work in completely different ways. Hania Rani came in by submitting a demo on the demo page of our website and the whole team was completely blown away by her talent. It's been completely different how all the artists have come in.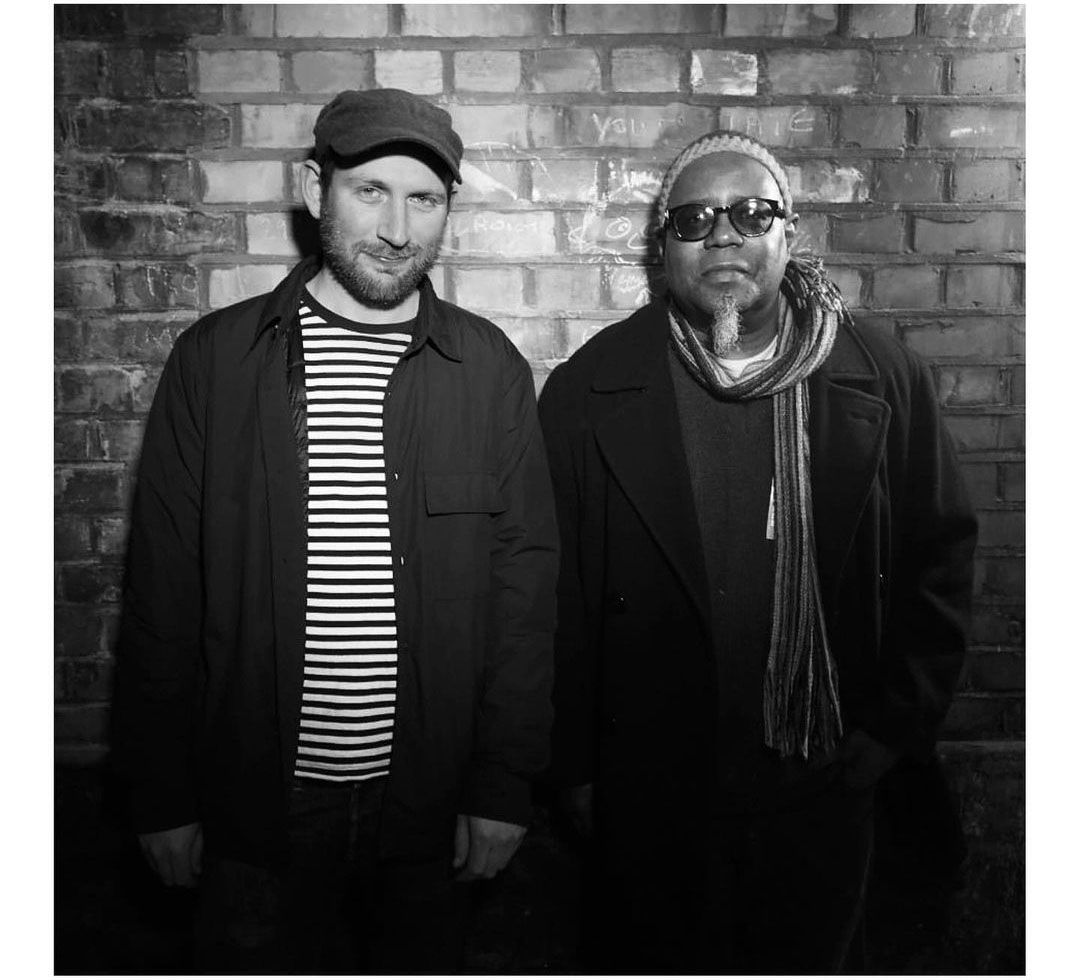 Your new band which made its debut with the Salute to the Sun release is a hand-picked ensemble featuring some of Manchester's finest young musicians. Is this intentionally continuing Gondwana's ethos of supporting local Manchester talent? How do you generally go about finding the musicians you wish to work with?
A lot of my previous band have moved out of Manchester: to London, Berlin, and as far as Qatar. It got to a point where I was looking for something to focus on as an artist: to meet up each week, take advantage of the recording equipment I had set up, and really just play jazz every week again. So we went back to creating a community and meeting up every week and hanging out and making music. Only my bass player was able to commit to staying on, so we started looking for people who would suit this. I started going out to loads of jam sessions again and connecting with the next generation of musicians. It was really  positive and refreshing. I met all the musicians on that record through word of mouth and jam sessions, their enthusiasm for the project was so high that it really spurred me on to push [a record] further than I'd done before.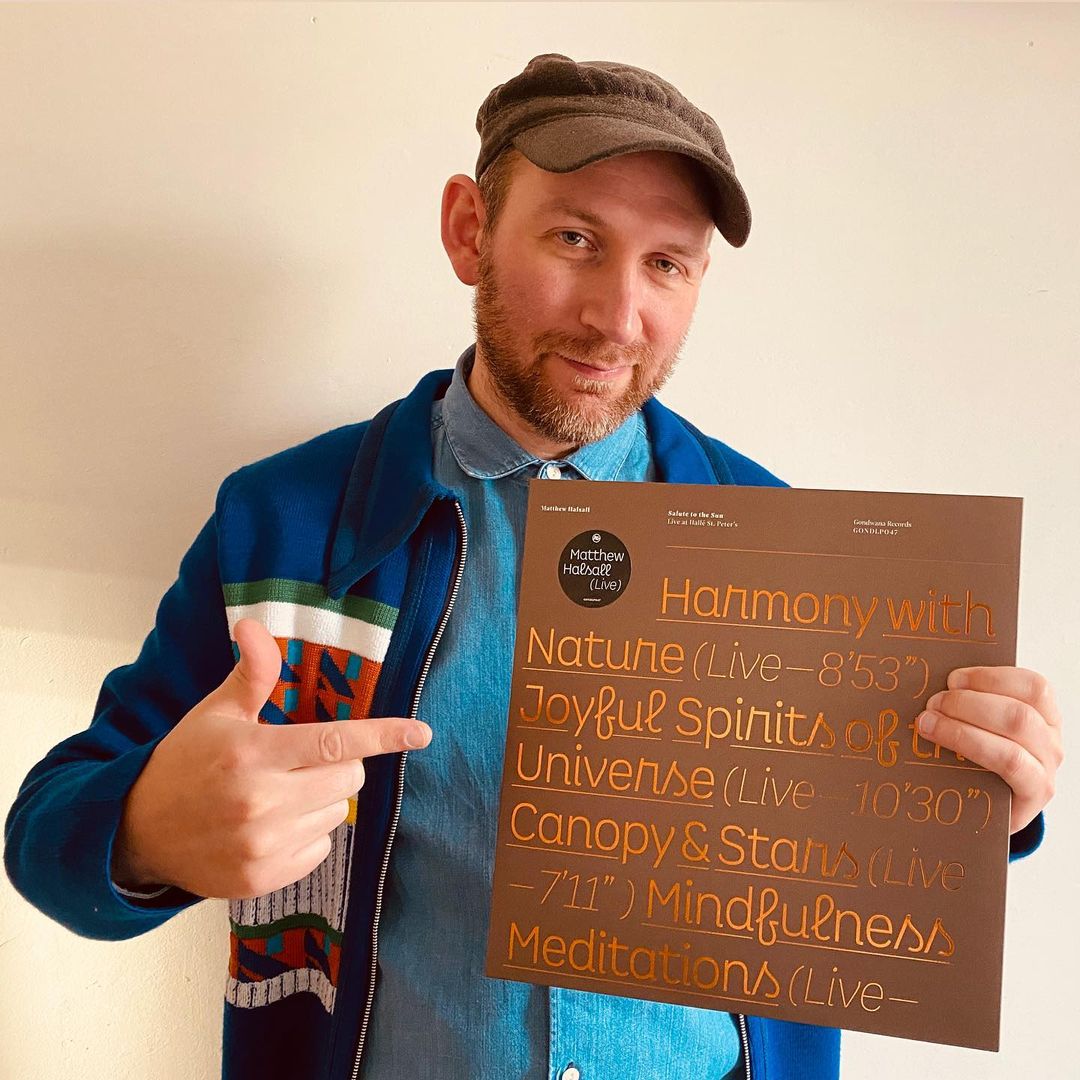 What is next for Gondwana, is there anything new you would like to see develop for the UK's jazz landscape? Do you see Gondwana playing a role in bringing something new to UK music?
I really care about togetherness on an international and global level. I would like to develop certain parts of the label but not for the sake of it, only if it's the right artist and timing. I would like to encourage more female artists to create and produce music. We are looking at two tiers of the record label now: the sort of senior squad who have been with us for a while, and then artists in their 20s and 30s, to give them opportunities I didn't have when I was 25. I [originally] set things up on my own, and know I can help and work with [upcoming artists]. We have recently signed a female artist from Leeds who has an incredible debut album coming that we have worked on for the last two years and we are really excited about. We are also seeing lots of amazing Scandinavian and European music. We just want to be a platform and not a dictatorship; making sure people earn money, enjoy the process and are not strangled by any part of the business process, but encouraged to move out of performing locally and play to other parts of the world.
We've got a bunch of fun things coming up, and we are especially excited to be celebrating Gondwana's 15th Anniversary next year with a number of live events in the UK, Europe and beyond.Check out Matthew's first album since 2015, Salute To The Sun, a very special concert recorded at the iconic Manchester venue during lockdown and the debut of his new hand-picked Manchester ensemble.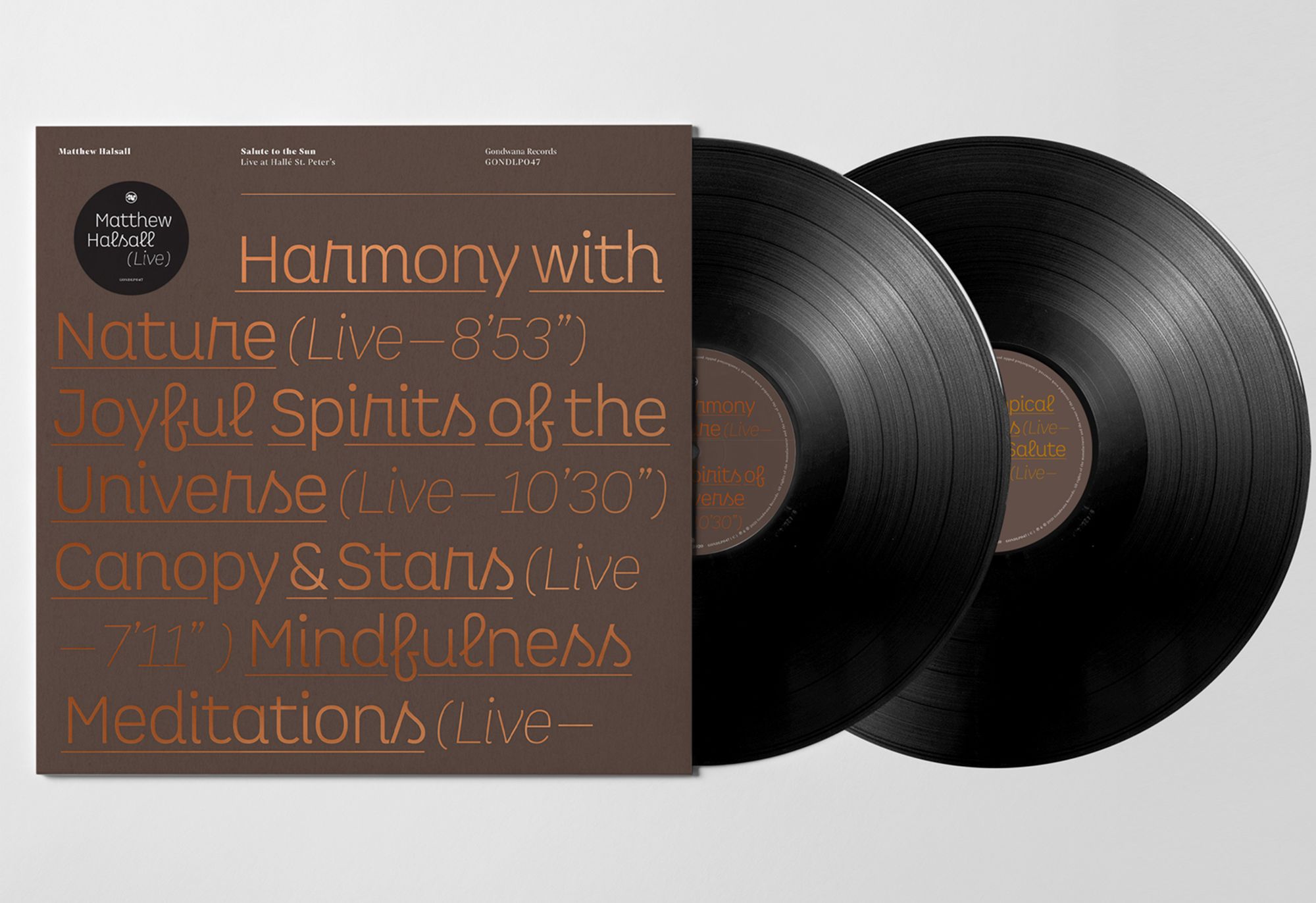 Matthew Halsall - Salute To The Sun
BUY NOW
Get acquainted with the sound of Gondwana Records with our Best of Gondwana playlist on Spotify now, curated by the label exclusively for Rough Trade.