"In Studio S2 you can feel the leftovers of the great history of Polish radio recordings. There is a magic that always makes me feel creative and focused. I don't find this feeling often in recording spaces."

Gondwana Records signed pianist and composer Hania Rani returns with Live From Studio S2, a mesmerising performance utilising grand piano and keyboards, recorded live in the iconic Studio S2, a recording studio of Polish Radio in Warsaw. With Studio S2 being the hall where Hania first recorded her live session videos for her debut album Esja, this album and its process marks a cyclical and cinematic moment in Hania's career as she continues to feel inspired by this space primarily used for recording classical and film music.
We caught up with Hania to talk recording spaces, her biggest inspirations plus influences and the evolution of her sound.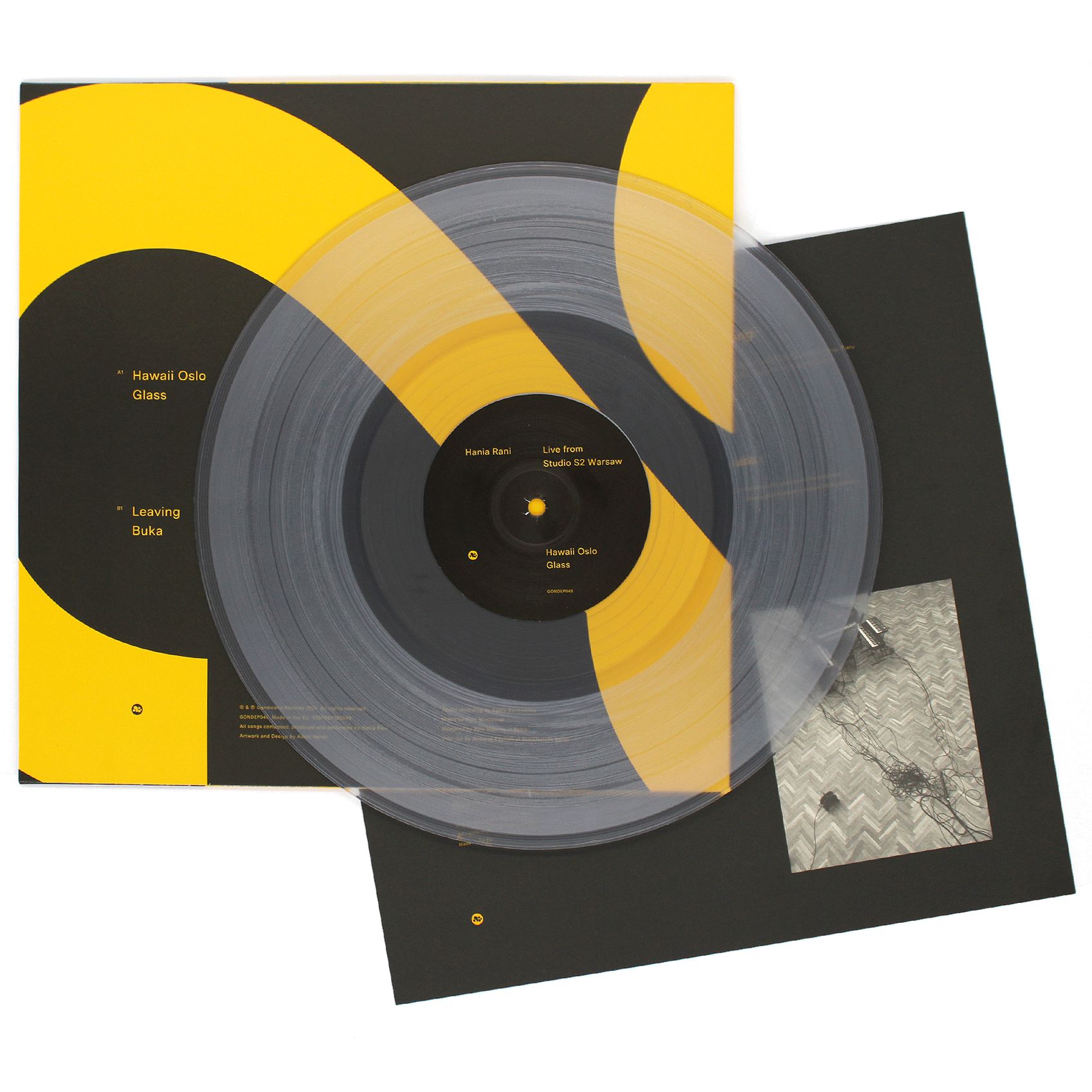 Hani Rani - Live From Studio S2
BUY NOW
Check out our Gondwana Label Focus for some of the finest jazz, ambient and classical music an insight from label founder Matt Halsall.
Watch back Hania's unique Rough Trade Transmission performance. A stunning live piano performance and fan Q&A exclusively for Rough Trade!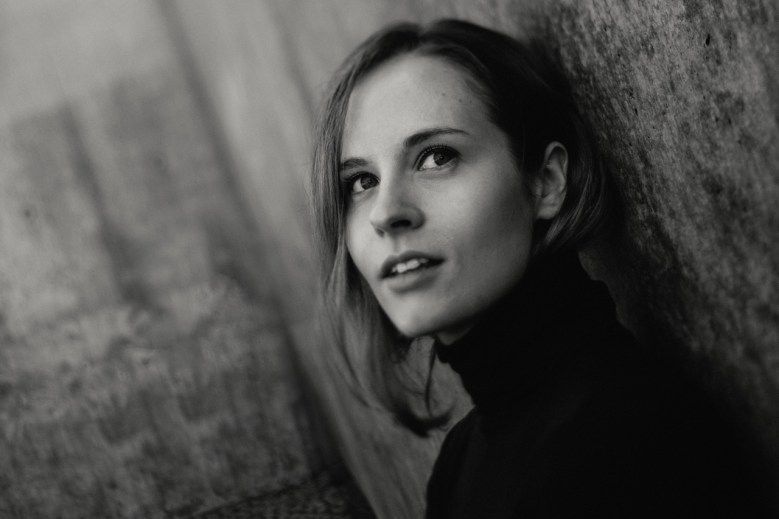 Your upcoming release Live from Studio S2 documents your Berlinale Film Festival live performance at Studio S2, a recording studio of Polish Radio in Warsaw. You also recorded the live sessions for your brilliant debut album Esja here. What did it feel like to be back performing and recording in a venue so significant in your career history?
It was a real comeback for me, surprisingly sentimental. The video team stayed the same, so you could really feel how many things happened in between to all of us. Tracks that we recorded back then from Esja album, were indeed a starting point for many of the things that happened afterwards. First of all recognition and appreciation - a key moment for any debut artist, who struggles stepping on the very unknown path. The Studio S2 is indeed a special place and also such an amazing recording space itself. I had a feeling it has been a bit out of interest for most people deciding to record in Studios of Polish Radio. There are many halls to choose from and this big room is usually used just for orchestra rehearsals and recordings. It doesn't have a well-prepared sound engineer's control room, so it's better to bring all your equipment yourself. But I am a big fan of this space, as well as other studios in Polish Radio. Although it's located in the centre of the big city I always find a lot of peace and concentration. It is also old-fashioned and you can feel there the leftovers of great history of Polish radio recordings. There is a magic that always makes me feel creative and focused. I don't find this feeling often in the recording spaces, usually, people talk too much there, rather than listening and making music.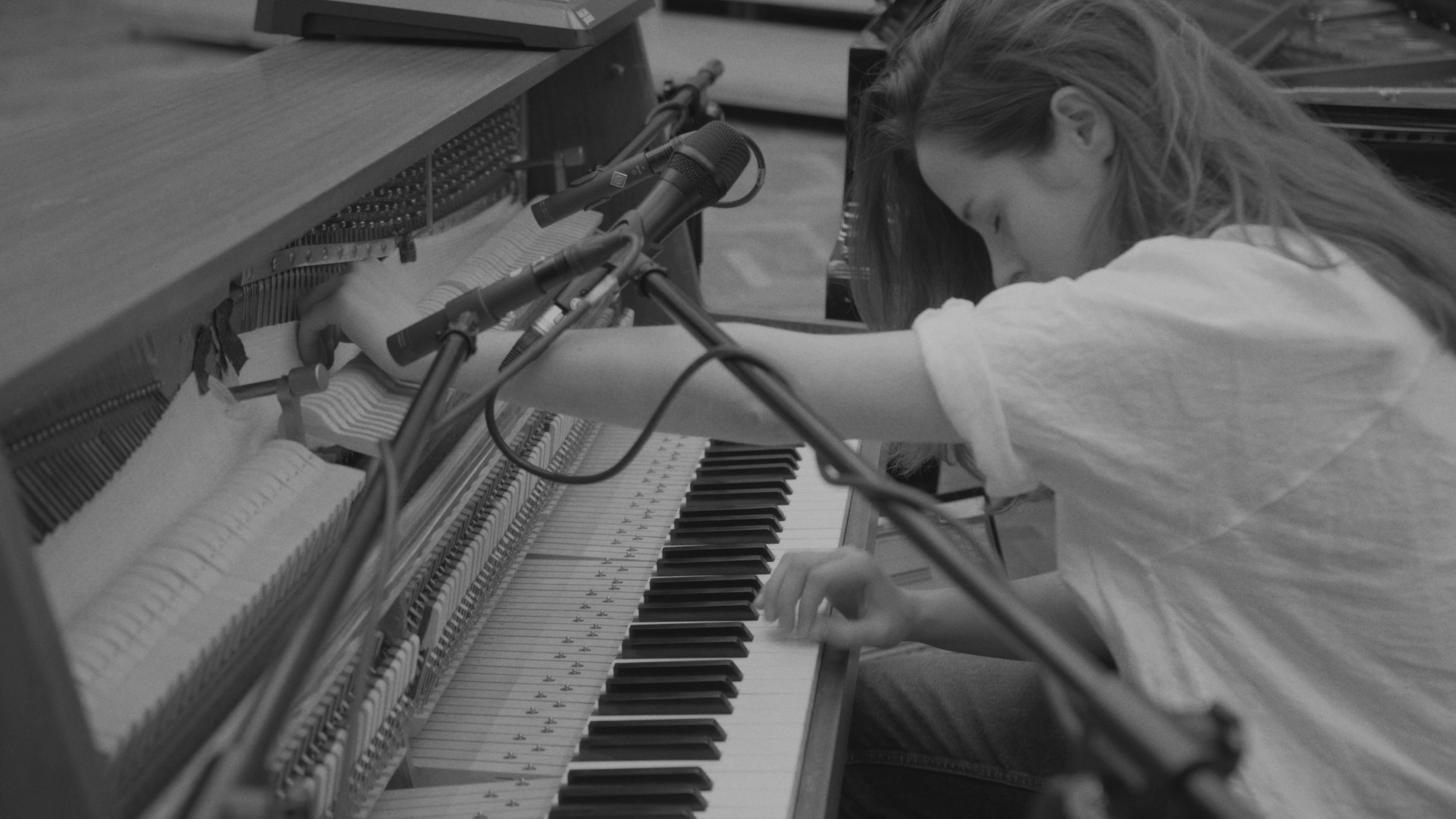 Live from Studio S2 rearranges some of your favourite songs which you have been performing live for years. How does looking back at previous work inspire new music and what new directions did you take with these songs?
Actually, I am an "arranger at heart". This is the way I am working on a daily basis, even when composing or producing. Many of my songs were composed years before they were released, some of them I just perform live because I still haven't found the right arrangement for them. I also feel very free when tweaking with my own music, there is a lot of space for mistakes and "try again" because I don't need to be afraid of disrespecting the composer. So I love to play with my old and new pieces a lot, just because I am also changing - listening to different music, being inspired by different things. To rearrange my own music is a satisfying process where I can check if my dreams and plans of progress can really be fulfilled. I think the very first difference between the live session from 2019 and from 2021 is simply the setup. I started with one upright piano, ended up with upright, grand, synth and stage piano, as well as two vocals. I love to perform and improvise during my live performances so this range of colors and instruments allow me to bring my new ideas on stage. I found the idea to show the very first pieces of mine such as Glass or Hawaii Oslo in this new, expanded version a nice way to present my approach to music. That it is never finished, it's always under construction. It is a real living organism.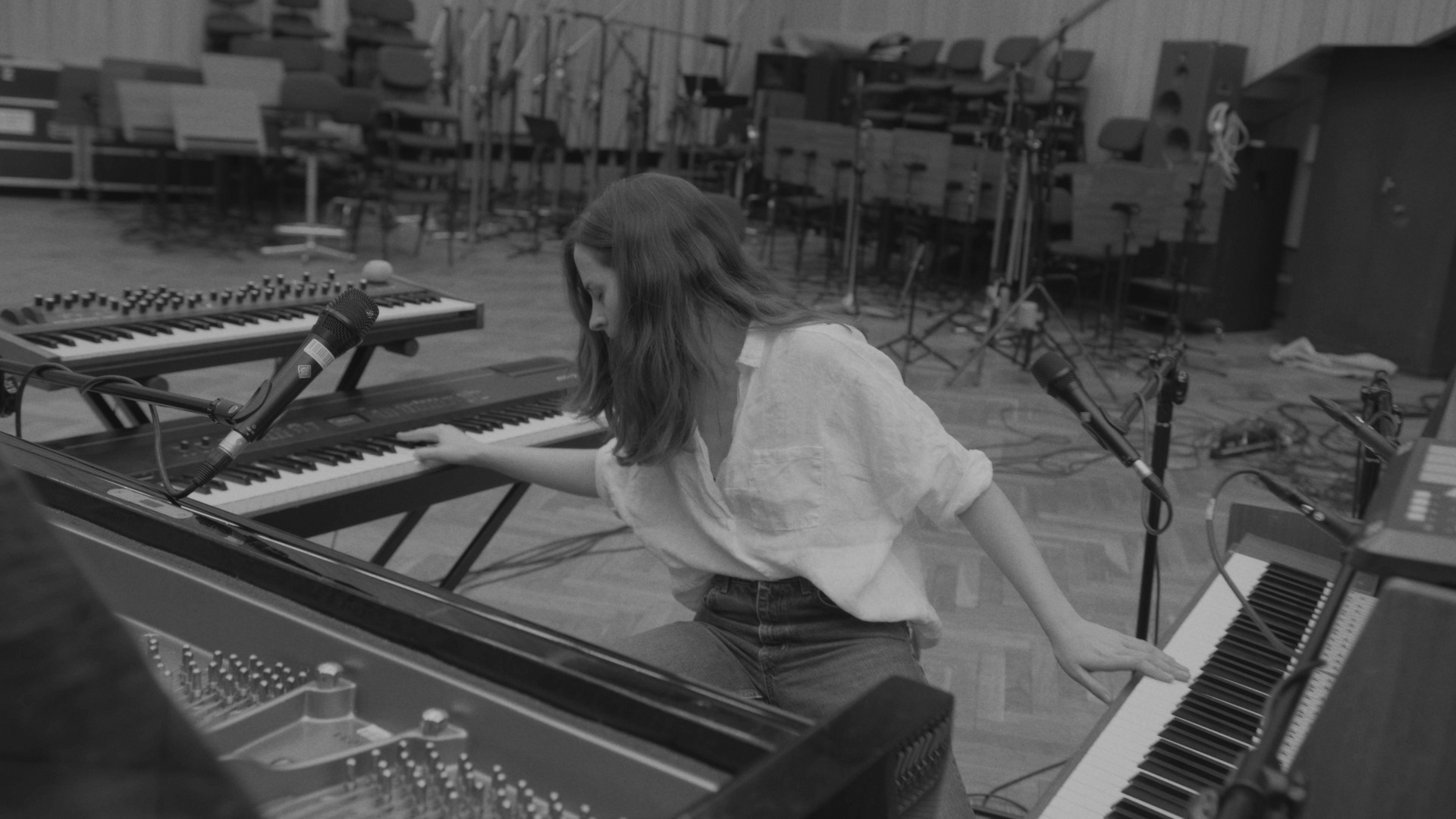 Your musical career has been guided out of a fascination with the piano as an instrument. Are there any other instrumental influences which shape your music and the composition of Live from Studio S2?
Yes, for sure. I am very much inspired by any more complex music when it comes to rhythm and range of colours. This is something that piano is really helping me to do. So I started to think about how I can get things that I really love and implement them with the tools that I am using. This led me to building my songs with piano layers, adding synth sounds and searching for polyrhythmic and aleatoric moments through processing sounds and using plugins, delays and reverbs. I am very grateful for my classical basics but sometimes it is a real nightmare to get out of the patterns I have learned and to simply unlearn them, even for a while, to get to new solutions. But of course, classical training gave me my craft, which is allowing me to perform and check all ideas coming to my mind.
Even for Esja - most of the inspirations come out from totally different genres. I was trying to find them with both hands on the keyboard back then. Maybe that's why the result sounds so refreshing because the core of influences doesn't lay in classical or modern classical music - but rather popular, electronic, and ambient electronic music when it comes to form, structure, and sound solutions. I always was jealous to be able to play a never-ending chord on the piano. That's why I came up with my fast and repetitive piano motives - to bring a similar feeling of an eternally vibrating chord. A good example for this idea are the songs: Glass or Biesy.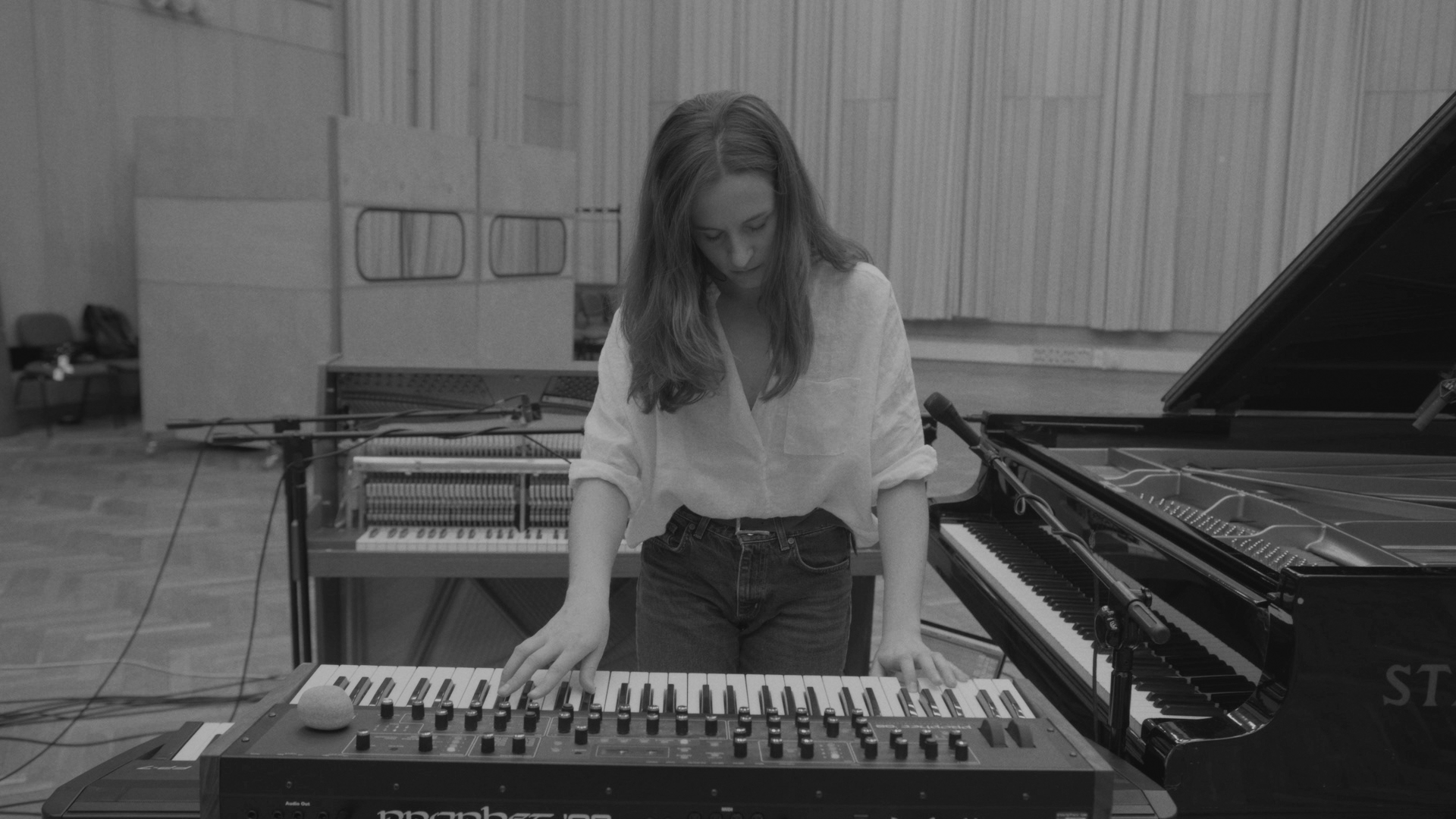 The recording experience is an integral part of your craft. Are there any other recording studios or unusual locations which you dream of working in?
Oh, plenty. And I must admit - I am a studio person. I love the atmosphere of the recording process and if I am able to work with nice people I can really be myself and try things that I would usually be afraid of on stage. Last year I started a totally different project for myself - with the same team we are working on a movie about music whose rough title is "The Beginning of the sound". We decided to reach fascinating places - both in and outside nature - in terms of sound and record there live music. Just before recording Live from Studio S2 I was already experienced in performing in an open stone quarry, deep forests, car, orthodox church and synagogue, tunnel full of water and many others. So this was basically the most opening experience for myself. To interact with totally different acoustical spaces, performing in low temperatures, with unstable piano stool or simply singing while sitting on the moss. I think it was a beautiful experience for the whole team, sometimes extremely difficult but definitely refreshing.
But there are of course many regular studios that I would really love to try. I think recently I am really often dreaming about trying Abbey Road and Airs Studio space with their film orchestra. This is the value that you can't deny and I guess you need to pass through it once to call yourself a truly experienced studio artist.