2021 has been a year of reflection. As we look around, watching our world slowly return to as it was before (or totally change its course), we seek the experiences of others to inform our own.
Music has been our rock throughout, but no medium does more for the verbosity of the human mind than literature. This year, we've turned the pages of many great books: some that reflect on the past - be it personal, historical, or a mix of both - some that give insight on the present, and some that guide our future.

Exploring innovative music, fiction and art publications of all genres, we once again celebrate our favorite books of the year. Including specially signed titles as well as some Rough Trade Exclusive editions, our selections below make the perfect gift, or treat for your fine self.
Book of the Year 2021
Signed 240-page book, which comes with a Rough Trade Exclusive Exclusive high-res print on baryta paper, signed & numbered on the back.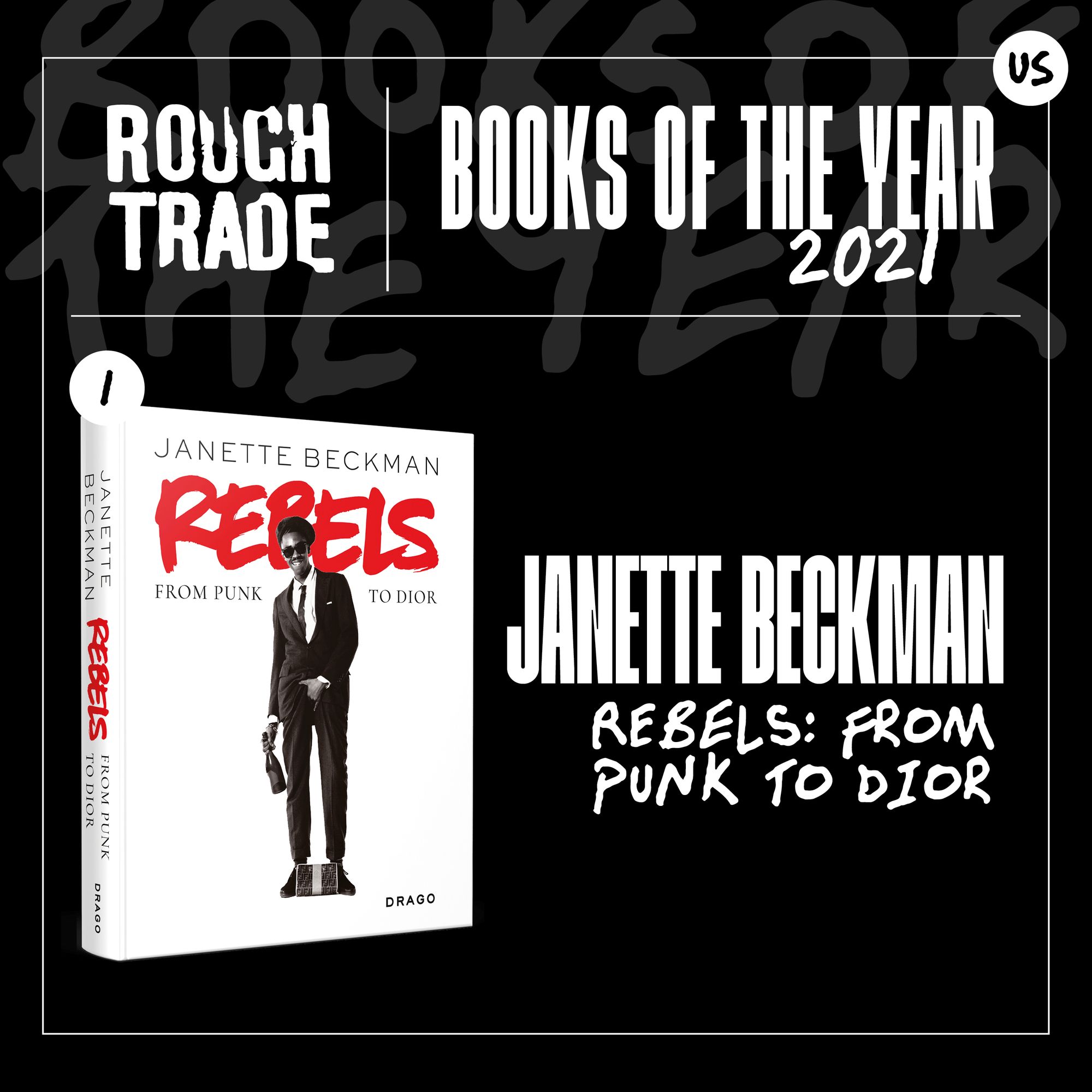 Punk and hip-hop have always felt like kindred spirits. Both were born out of the practices by stripping popular music down bare and refashioning them into something new. It required no formal training, just grit and hustle. Observing it all was Janette Beckman with her camera. The famed photographer spent decades lensing but Rebels is perhaps her greatest artistic statement. Tracing two subcultures' rise out from the underground, it's a momentous occasion of two world's colliding.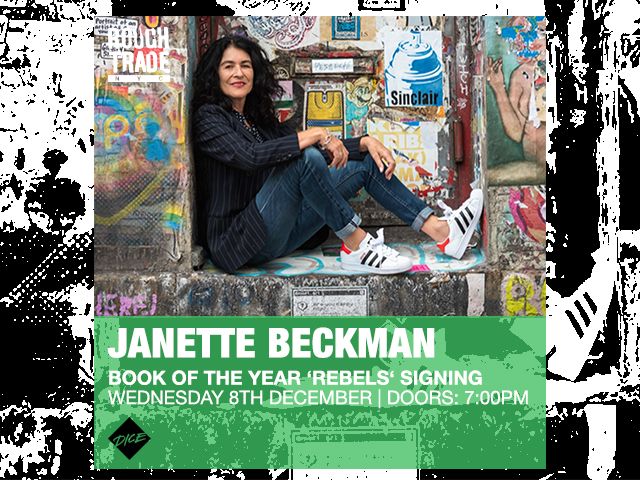 Signed Bookplates!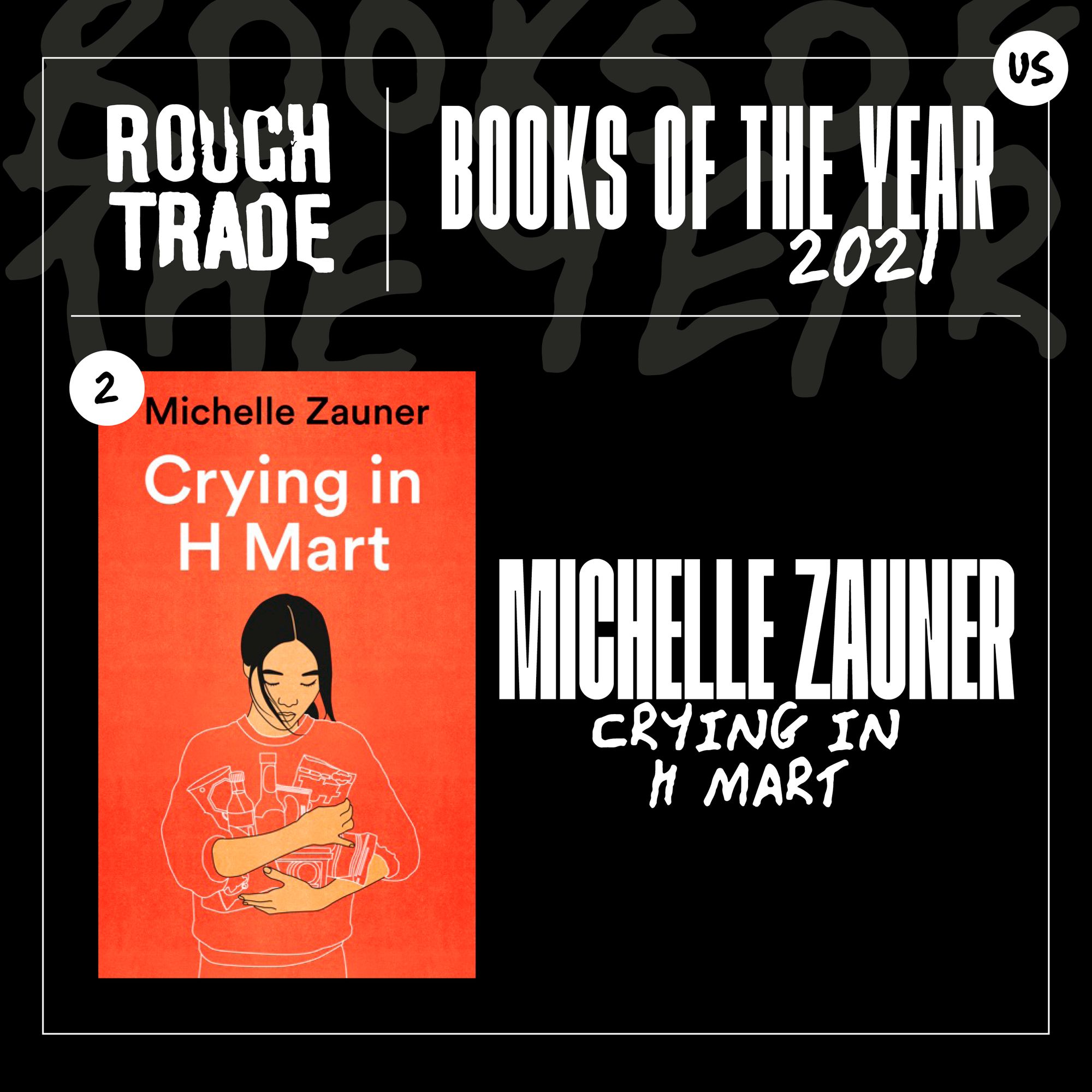 Michelle Zauner has had one hell of a year. Japanese Breakfast's Jubilee marked another success for the indie pop act and her soundtrack for the indie game Sable was downright charming. So when we crown Zauner's memoir Crying in H Mart as her greatest achievement in 2021, it's not to be taken lightly. A stunning portrait of loss and maternal relationships told with remarkable clarity. Elegantly written yet frank in its assessments, it's the most heart-wrenching read you'll have all year.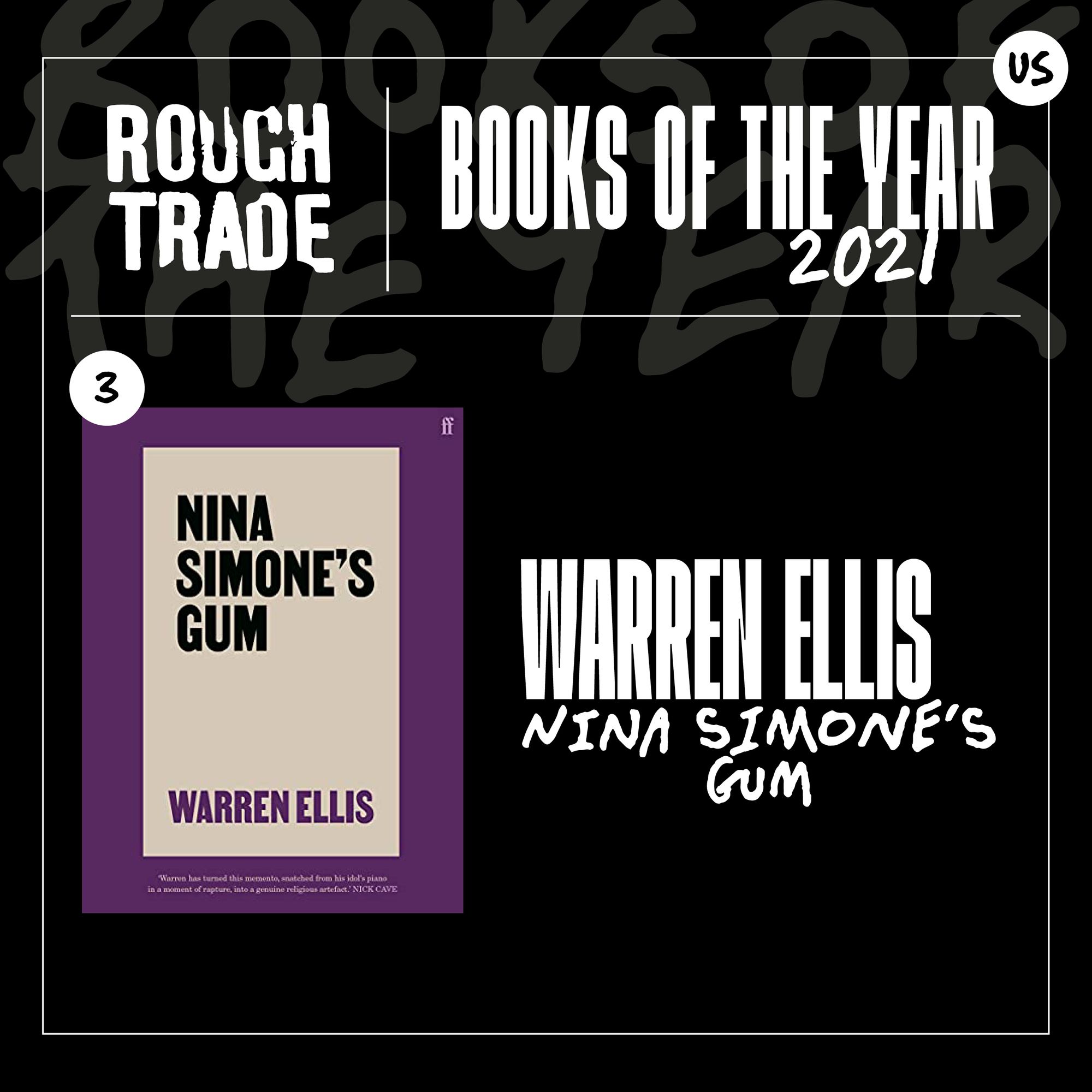 In 1999, Nina Simone took to the stage for one of her final performances in Great Britain for a legendary performance at Nick Cave's Meltdown Festival. In the awe of the aftermath, Bad Seeds founder Warren Ellis crept towards her piano and snatched a piece of her chewed gum. Exploring the creative flow from an unlikely muse, Ellis reflects on the titular gum with the same thoughtful idiosyncrasy of his music.
Signed by the author!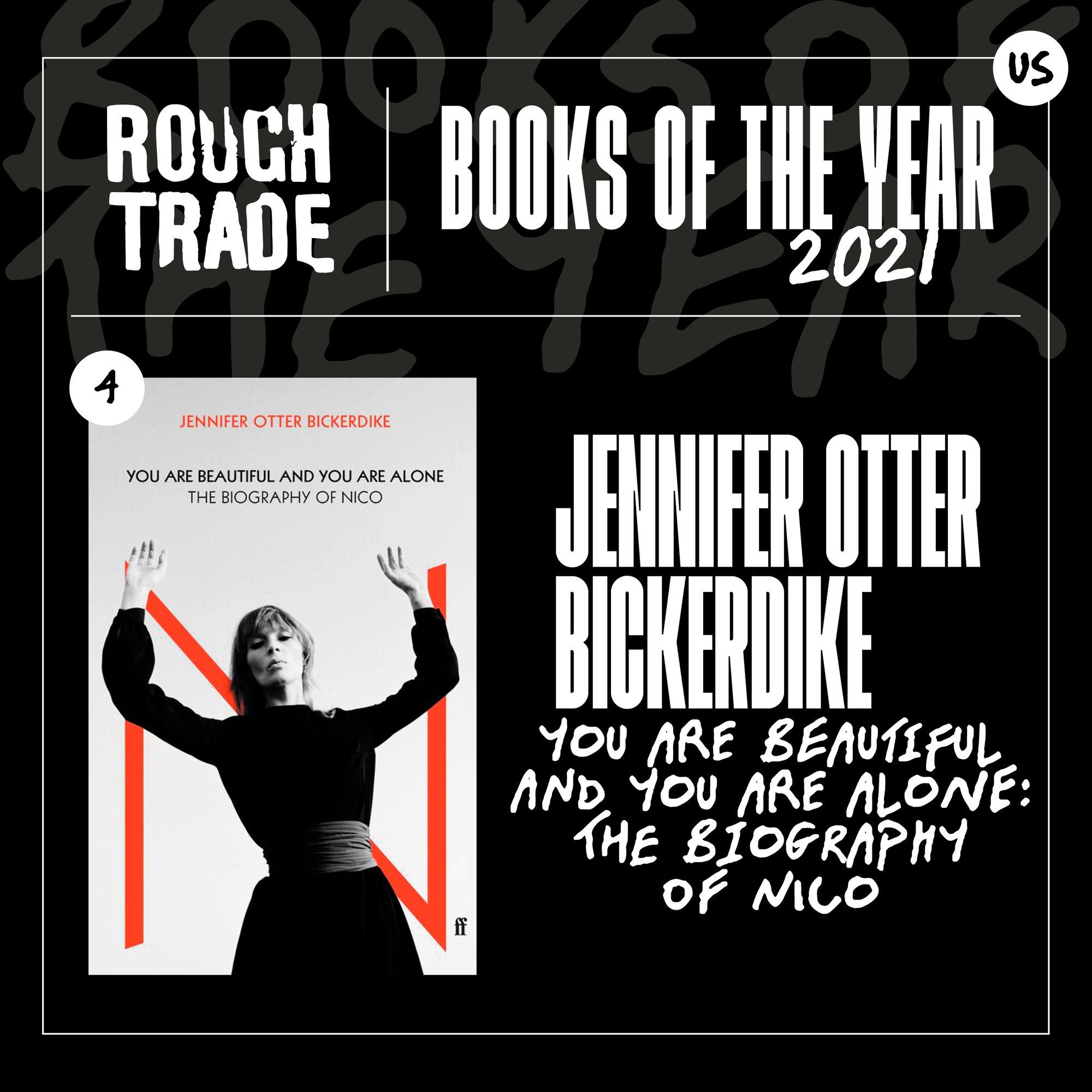 One of pop culture's great enigma's, Nico's story has always been too difficult to properly tell; too shrouded in a -- mostly self-invented -- mystery. Jennifer Otter Bickendike cuts through the fog of mythology to view Nico as she was: complex, pained, and everlasting. While we may never truly understand the German singer, we can understand what has made her so influential.
Includes A5 Art Card!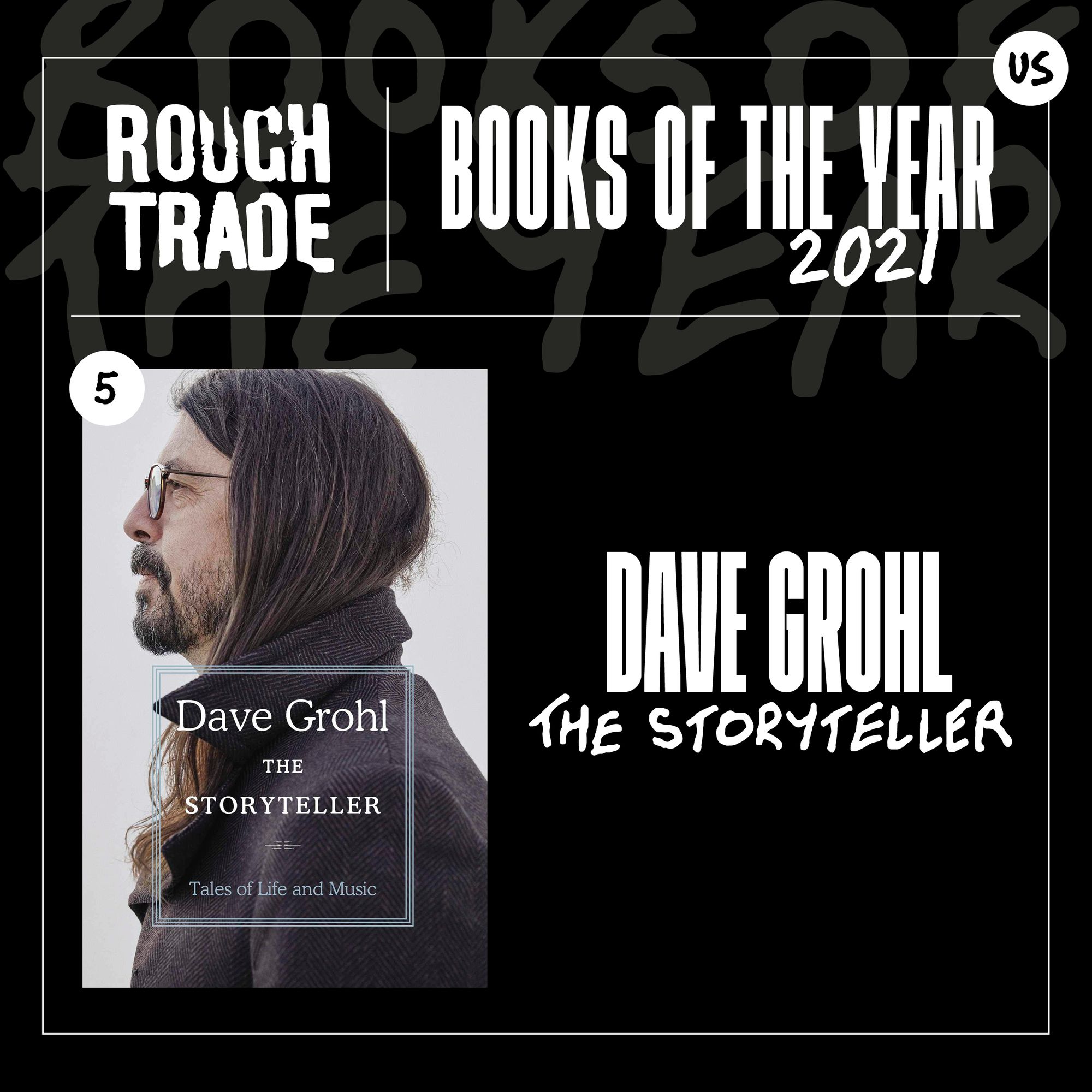 It's a fairly common opinion that Dave Grohl is a likable guy. He's perhaps the only person who could compete with Tom Hanks for the title of America's Dad and reading his book sounds like it's straight from the La-Z-Boy in between Monday night football commercials. Reflecting on his time in DC's hardcore scene, drumming for the biggest band in the world, and carving out his own path in the wake of Nirvana's dissolution. His rock 'n' roll fantasy became a reality, and it's told with the humor and everyman sensibilities that have always endeared us to him.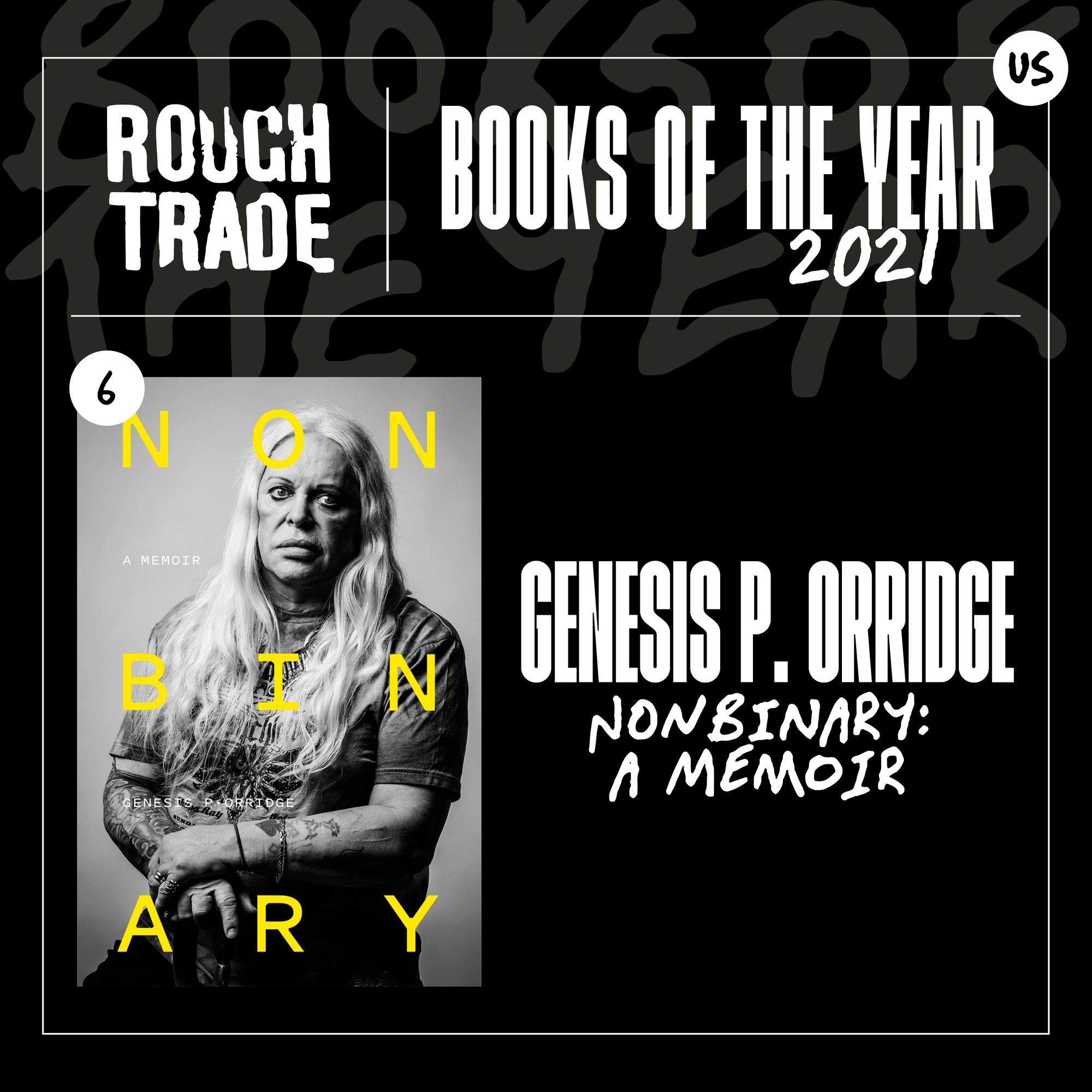 Losing Genesis P. Orridge in 2020 was like a knife in the heart. A trailblazer for industrial music and gender identity in the public eye, the Manchester artist was an icon of the avant garde. Thankfully they left us with one final work, a memoir that explores Genesis's search for identity and innovation with the same bravado that drew us to their work in the first place.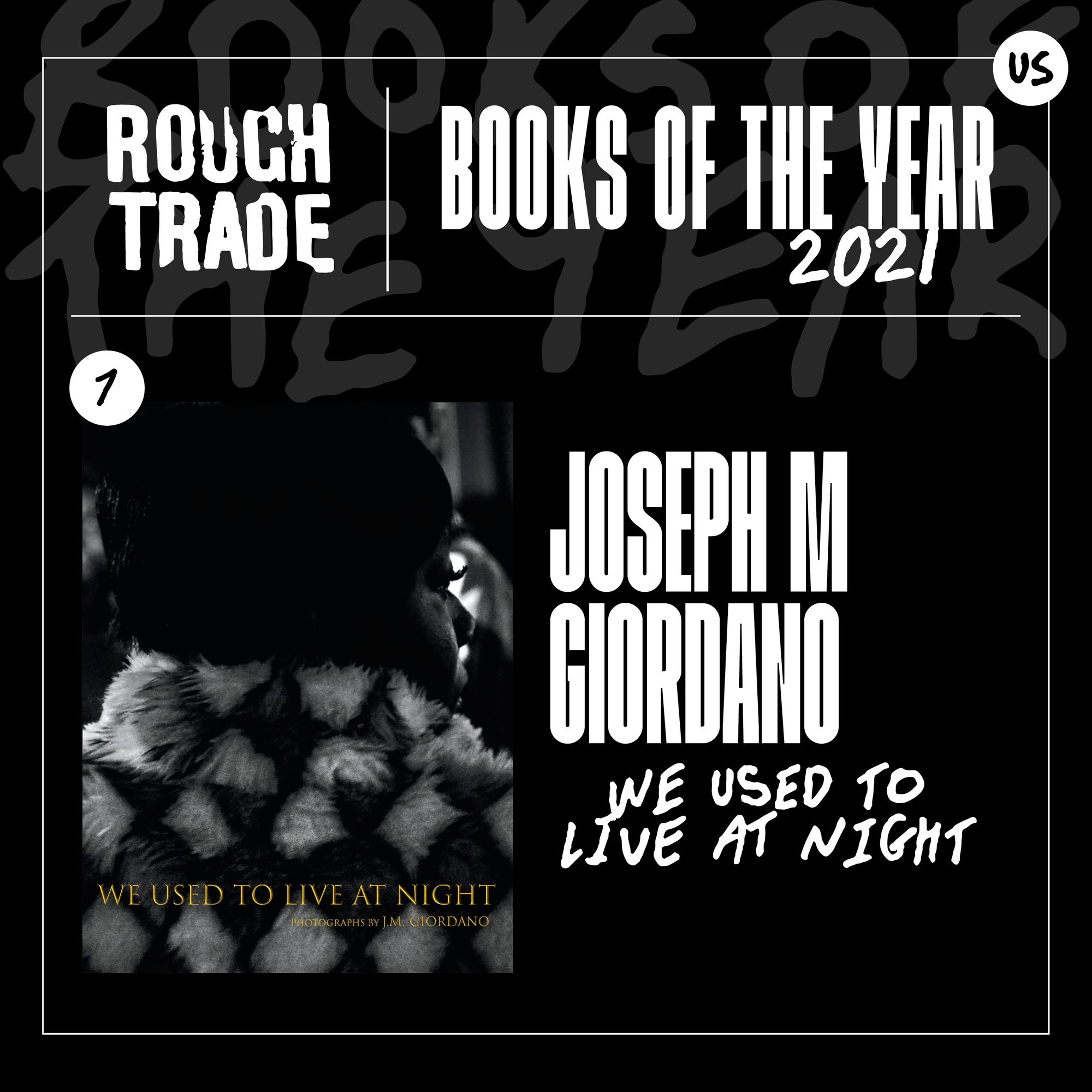 Joseph M. Giordano has photographed his native Baltimore for decades . We Used to Live At Night sees twenty-five years of Baltimore nightlife shot in rich black and white. Giordano explores his city woth unflinching candor, pushing his lens through back alleys, underground clubs, and even illicit sex parties to memorialize a nightlife that has since passed but once thrived.

Signed Rough Trade Exclusive White Rabbit collector's edition. Hand numbered with a lyric stamp, specially designed endpapers and a bespoke slipcase.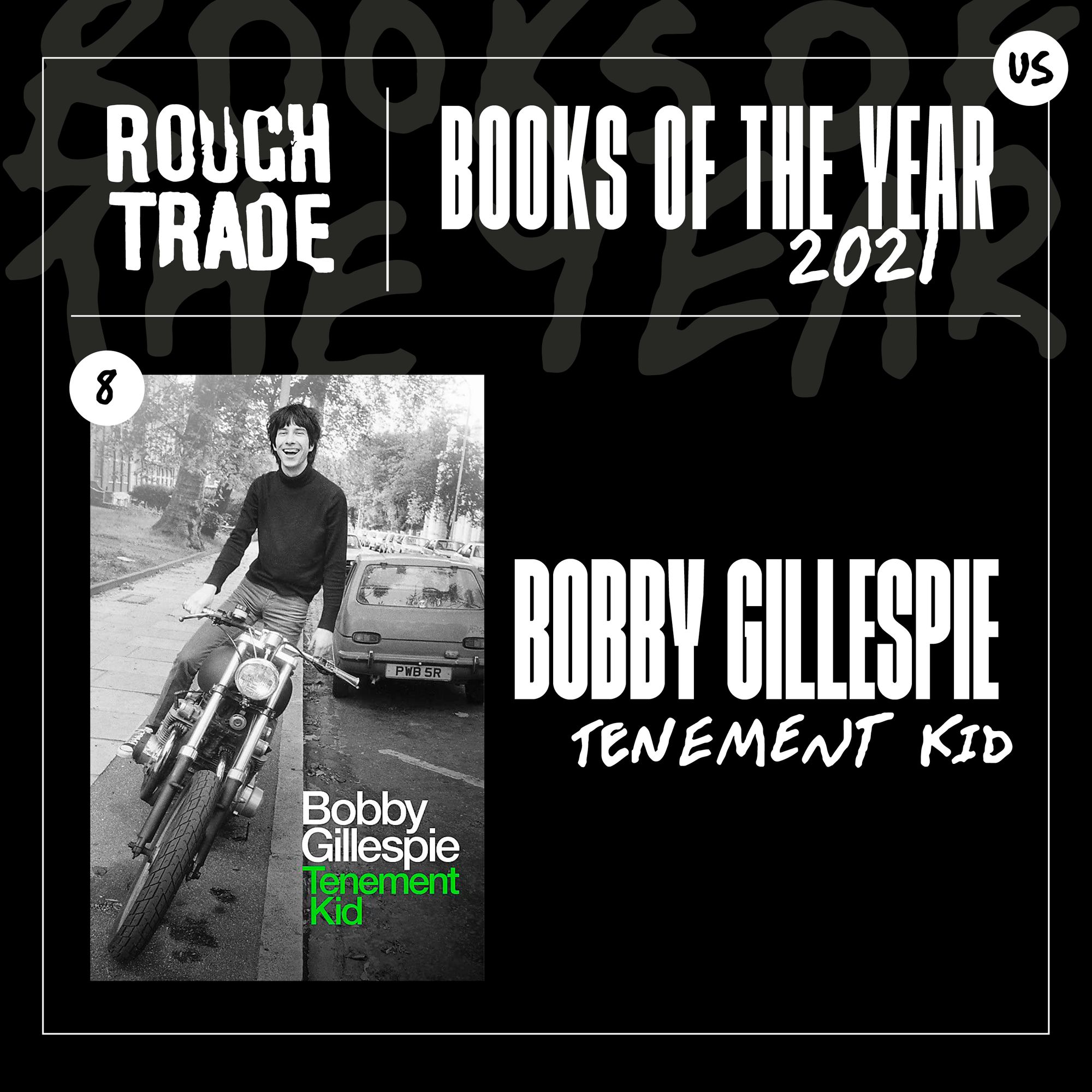 From his humble Glasgow origins to releasing one of the defining albums of the 1990s, Bobby Gillespie looks back at a life of reckless ambition with memoir Tenement Kid. One of rock music's greatest students, he traces his origin story back to the punk revolution and through Britain's ever-changing indie rock scenes. It's an exhilarating work, one that's unmistakably his own.
Signed by Questlove!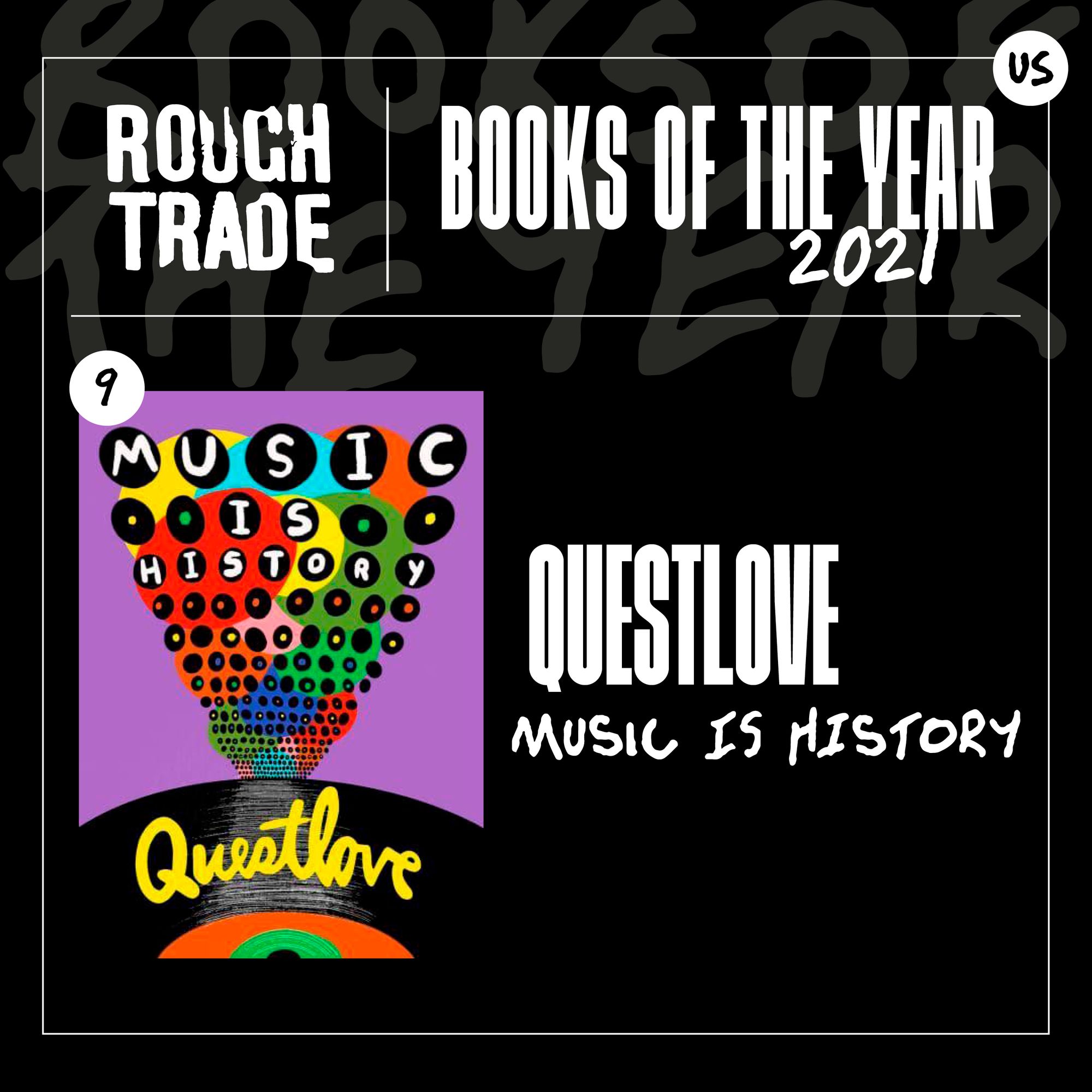 Fifty years of American history filtered through the encyclopedic musical knowledge of Questlove. One track per year, each significant in issues of politics, gender, race, and identity, examined with the inquisitivity of a documentarian and the vulnerability of a poet. Bandleader, filmmaker, and now author, Questlove proves he really can do it all as he's never felt more personal as he does here.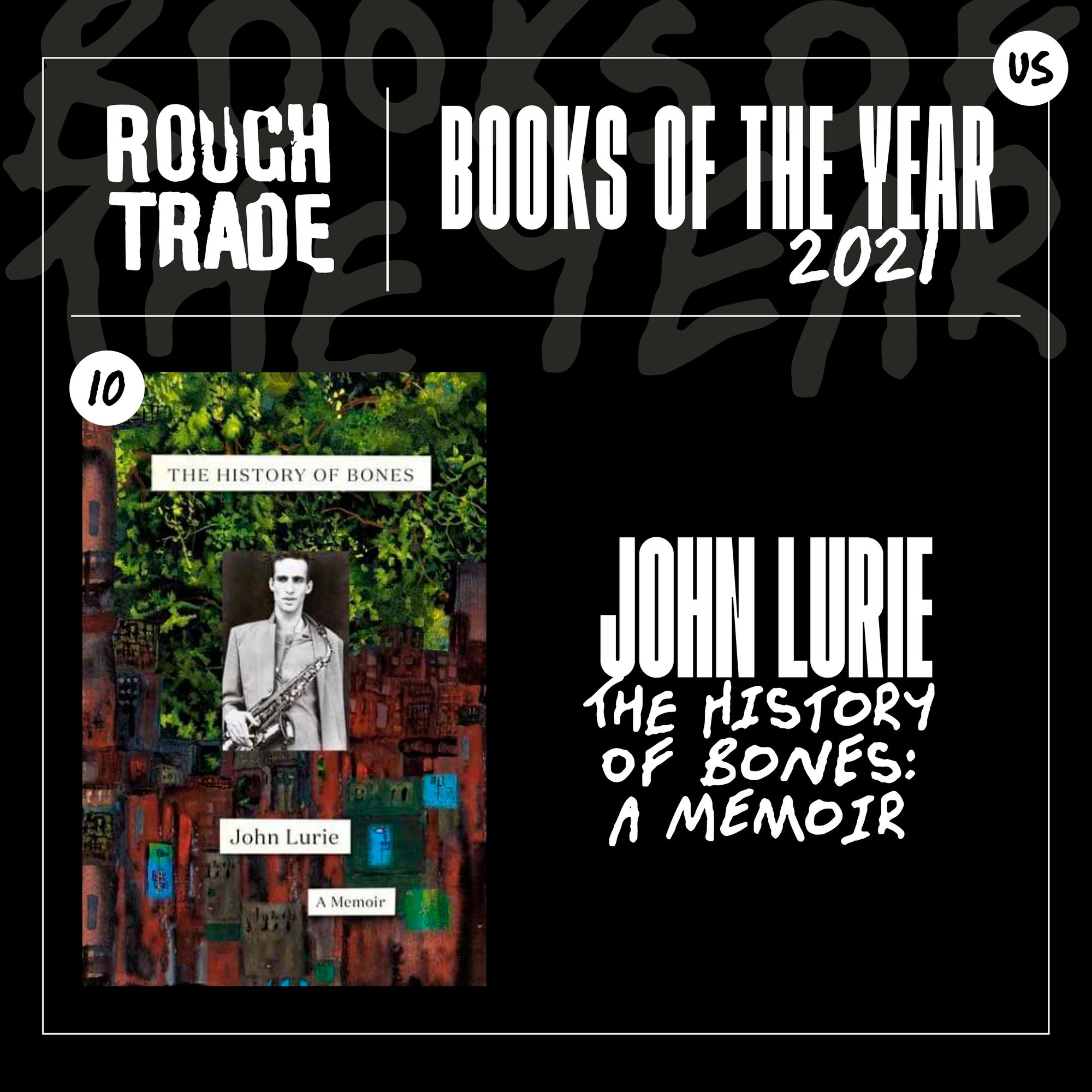 The East Village of the past has slowly faded away. Once a neighborhood rich with grime and artistry, it has scrubbed itself clean of its most colorful elements. Cult figure John Lurie preserves the memory of his former neighborhood with vivid detail as he reflects on the downtown that once was. Bouncing between the tumultuous life of a touring musician, to a prodigy by the name of Basquiat sleeping on his apartment floor, The History of Bones gives us a peek into a world that's long gone .
11. Izumi Suzuki - Terminal Boredom: Stories By
Buy now.

12. Destiny Mata - The Way We Were
Buy now: Signed Book.

13. Lesley Chow - You're History: The 12 Strangest Woman In Music
Buy now.

14. Uwe Schutte - Kraftwerk: Future Music From Germany
Buy now.

15. Stephen Morris - Fast Forward
Buy now.

16. Sun Ra - Extensions Out, Plus: Four Poetry Books
Buy now.

17. Annie Besant and Charles W. Leadbeater - Thought-Forms: A Record of Clairvoyant Investigation
Buy now.

18. Don Letts - There and Black Again
Buy now.

19. Richard Thompson - Beeswing: Fairport, Folk Rock and Finding My Voice
Buy now: Signed Book.

20. Bob Stanley, Tessa Norton - Excavate!: The Wonderful and Frightening World of The Fall
Buy now.