It goes by faster every year. Once we get around this time, that phrase gets used like clockwork. The passing of time is elastic, slipping by when we're not paying attention and grinding to a halt whenever we're aware of it. As 2021 barrels toward its conclusion, we'd like to stand still for a moment to reflect on what it's given us.
Albums this year pulled from a  breadth of influences; some embracing the hallmarks of their respective genres, while others revel in the fluidity of the modern age. There were so many we loved, we had to double the size of our list just to fit everyone.
Here are our favorite albums from 2021, including some special Rough Trade Exclusives.
Follow/listen to our Albums of the Year 2021 playlist on Spotify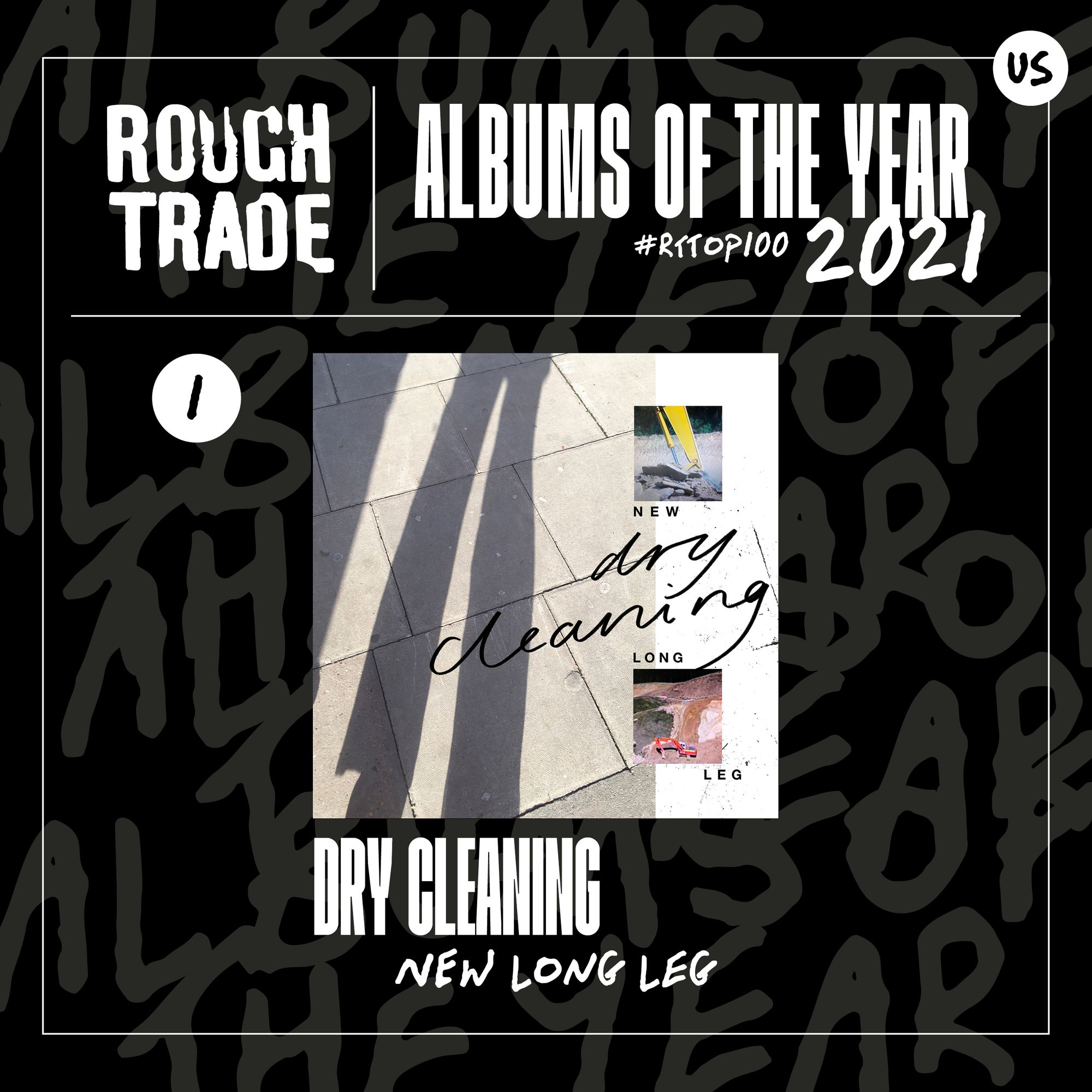 Post-punk is perpetually trapped in a war between chaos and control. On one end, it must retain the brutality of its origins and provide the sensation of release. On the other, it also must create space for more intricate instrumentation without suffocating its fury.
After numerous singles and EPs, Dry Cleaning's debut finds them at the center of this. It's a dastardly record, one full of dynamic twists and rage that slowly simmers over into catharsis. It's guitars shriek and pummel, while singer Florence Shaw rattles off po-faced absurdism with lines on "thinking about eating that hot dog for hours". Coming from the Paul Banks school of miserable word soup, her lyrics are populated with characters of "naked muscly loners" and "emo dead stuff collectors". Sung in hushed tones, Shaw is leagues funnier and more piercing than any of her counterparts.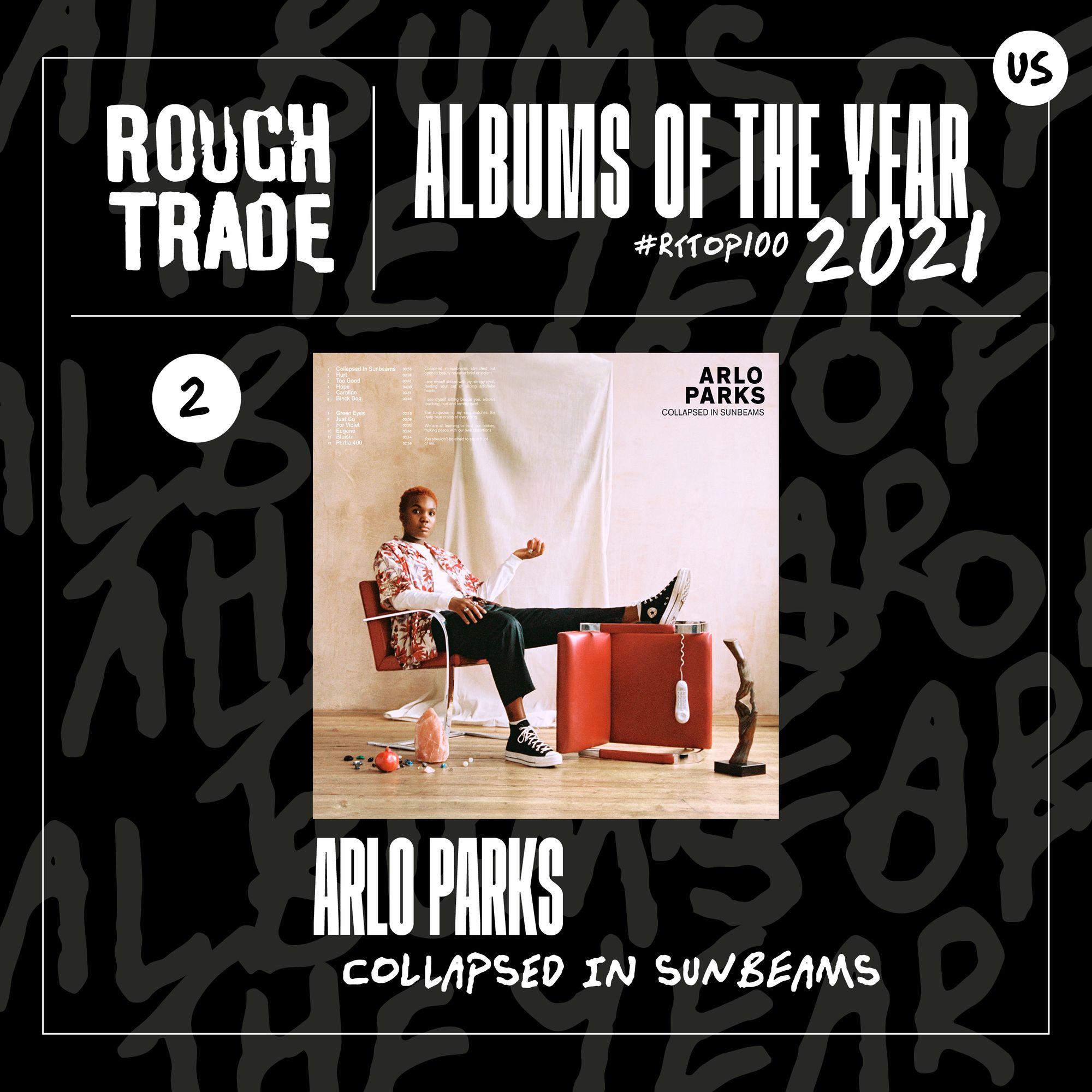 With the youthful wisdom many of her idols shared as well as the Mercury Prize she took home this year, Arlo Parks is poised to become the voice of her generation. So why does it feel like the label already feels beneath the London songwriter? Deftly maneuvering between elements of indie folk and R&B, Collapsed in Sunbeams isn't content with being just good vibes. Instead it's ripe with introspection and emotional complexity, bringing a much needed depth to the genreless pop that's risen out of the streaming age.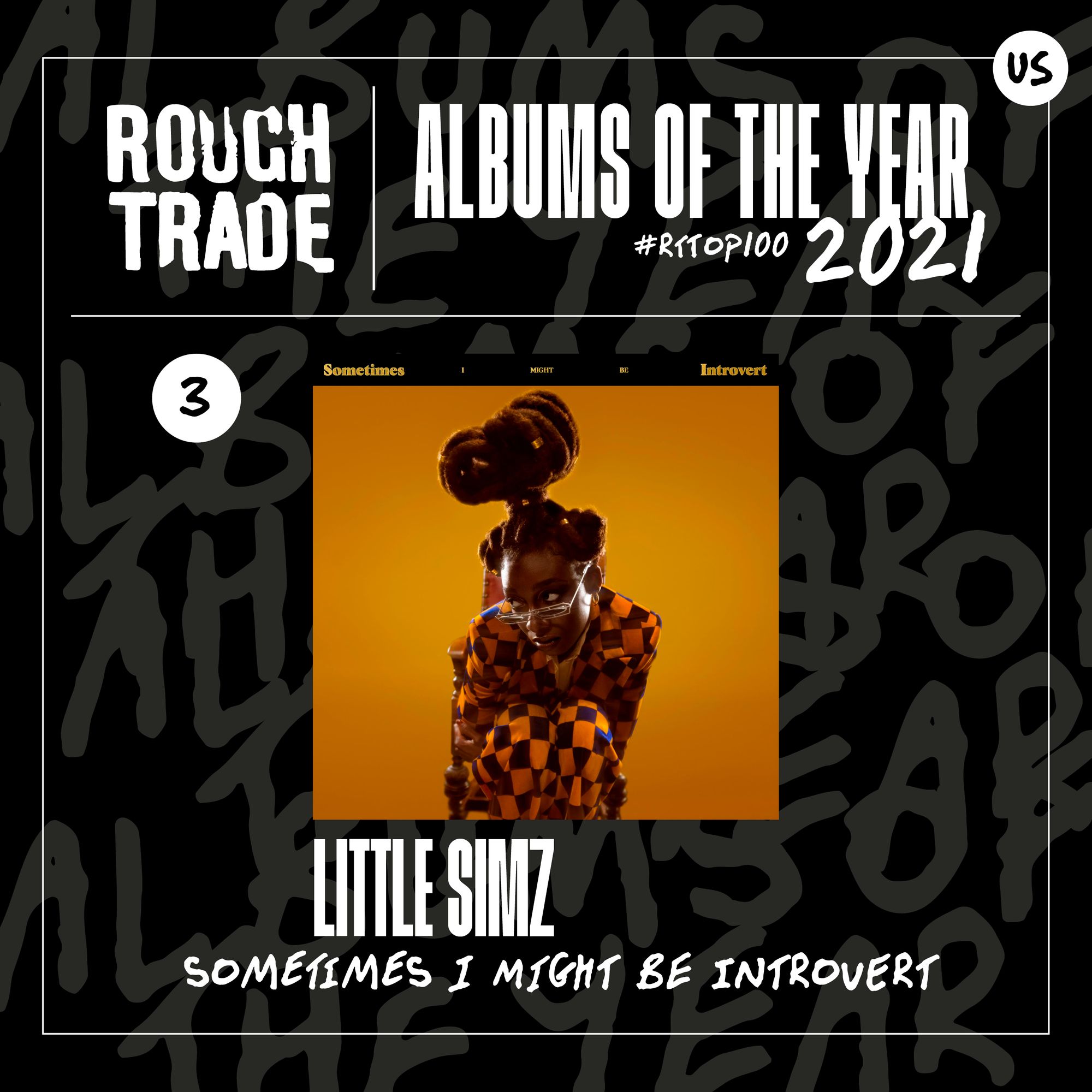 From the opening moments, Little Simz announces the ambition of her fourth album. Building upon an imperial snare with cinematic orchestration so massive they threaten to outgrow an IMAX theater, Sometimes I Might Be Introvert is hip-hop maximalism. There's always something to admire about an artist striving for their magnum opus, perhaps it's the inherent danger of it all, that big swings sometimes yield big misses. However, in the midst of it all, Little Simz remains as calm and collected as ever. Never succumbing to gigantism, Simz keeps it personal, soaked in warm production. Plus, Donna Summer shout-outs are always welcome.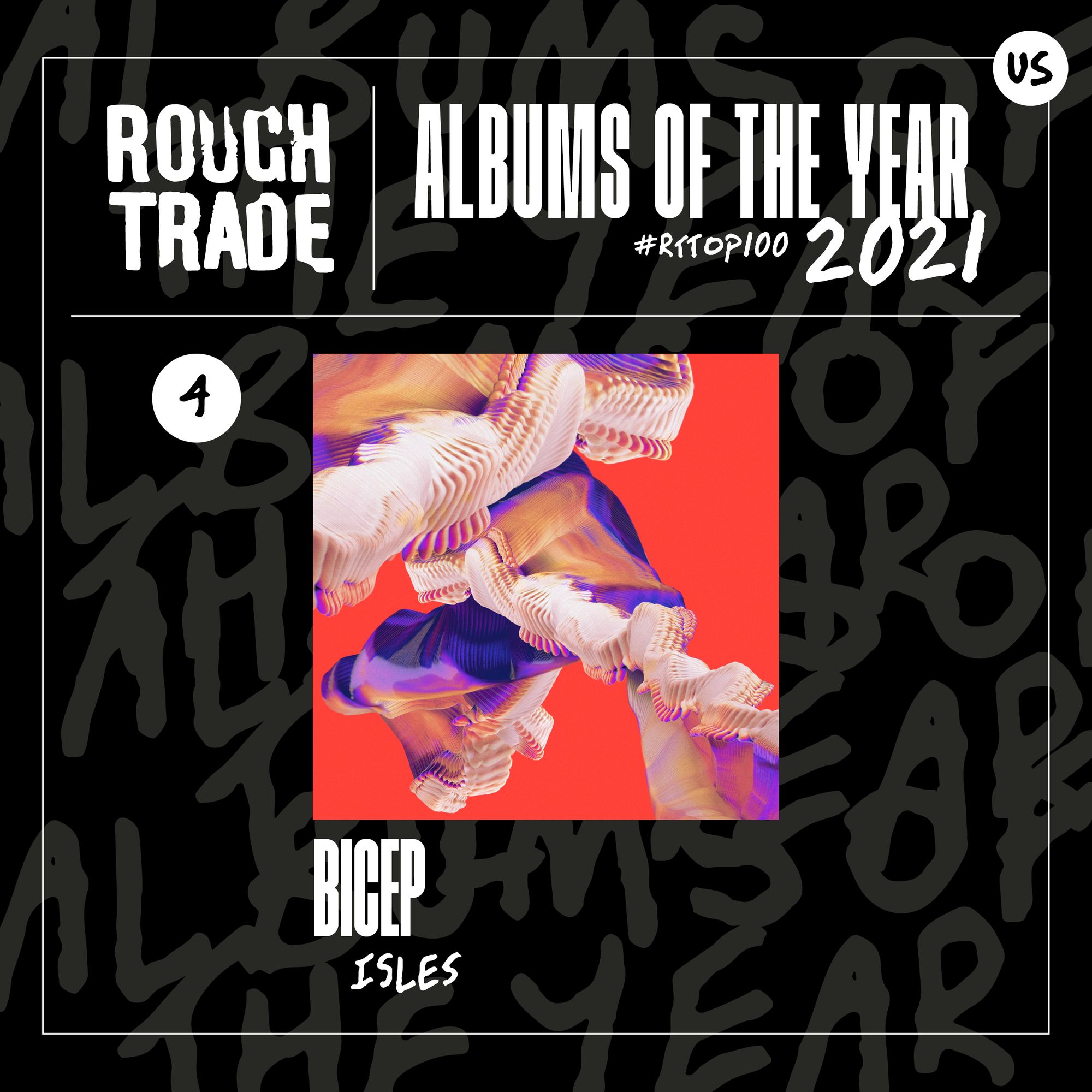 The past two years have tasked house artists with a Herculean task: forget about the club. Dancefloors, festivals, day-glo college students sweating out MDMA, all needed to be disregarded if there was going to be an attempt at resembling their listeners' environments. And so, Bicep remodeled their anthems for headphone listening and brought out the underlying humanity in their work. The Irish DJ duo have streamlined their songs to make their most accessible album as well as their best.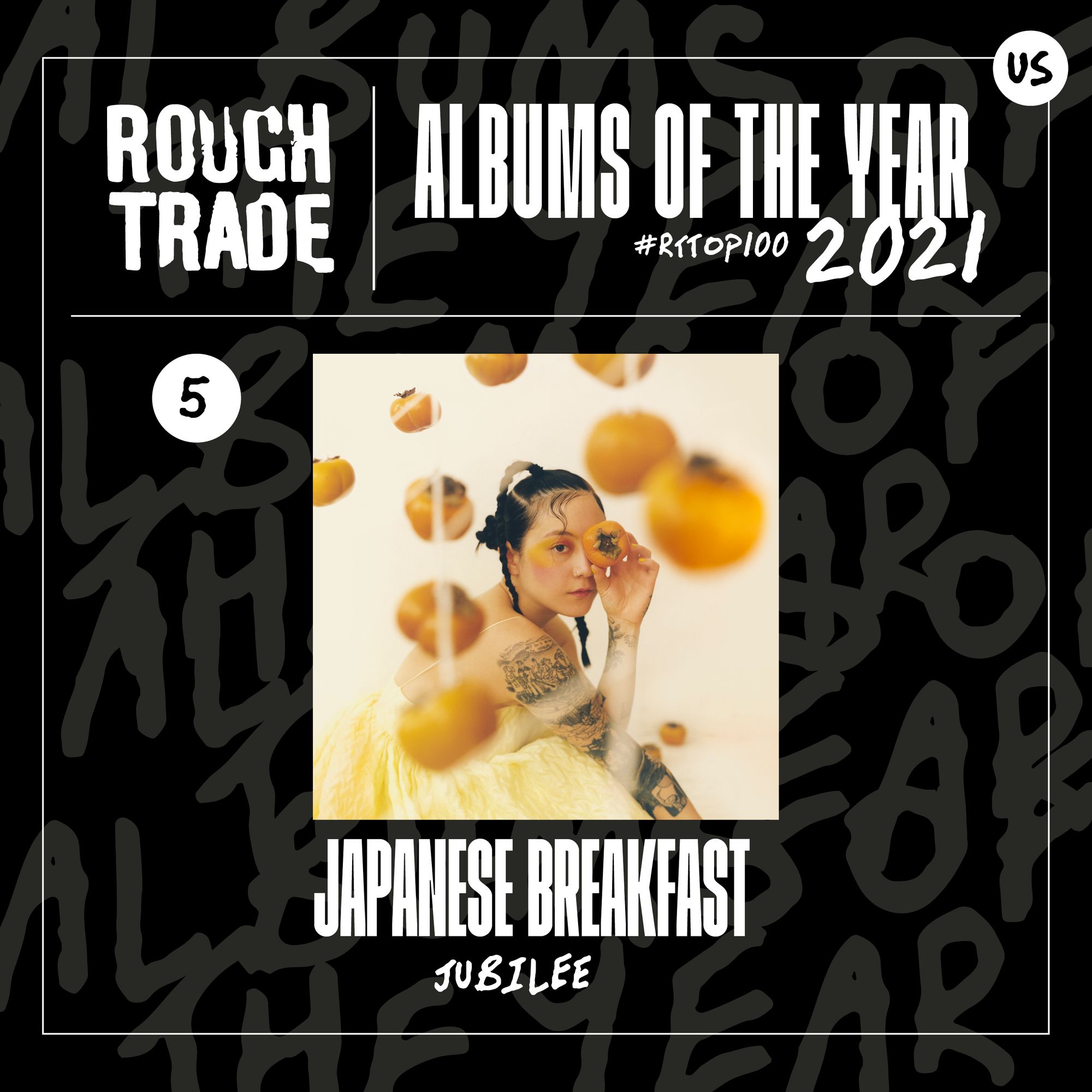 As we said in our Books of the Year 2021, Michelle Zauner has had quite the year. Her third album with Japanese Breakfast sees the band taking the leap all great indie rock acts do, risking their audience in pursuit of great pop music. With Jubilee, they at least split the difference, staying true to their day one pathos while glossing the songs in rich production and devastating hooks. It's just as soul-baring as their previous work, yet its pleasures are more immediate than ever before.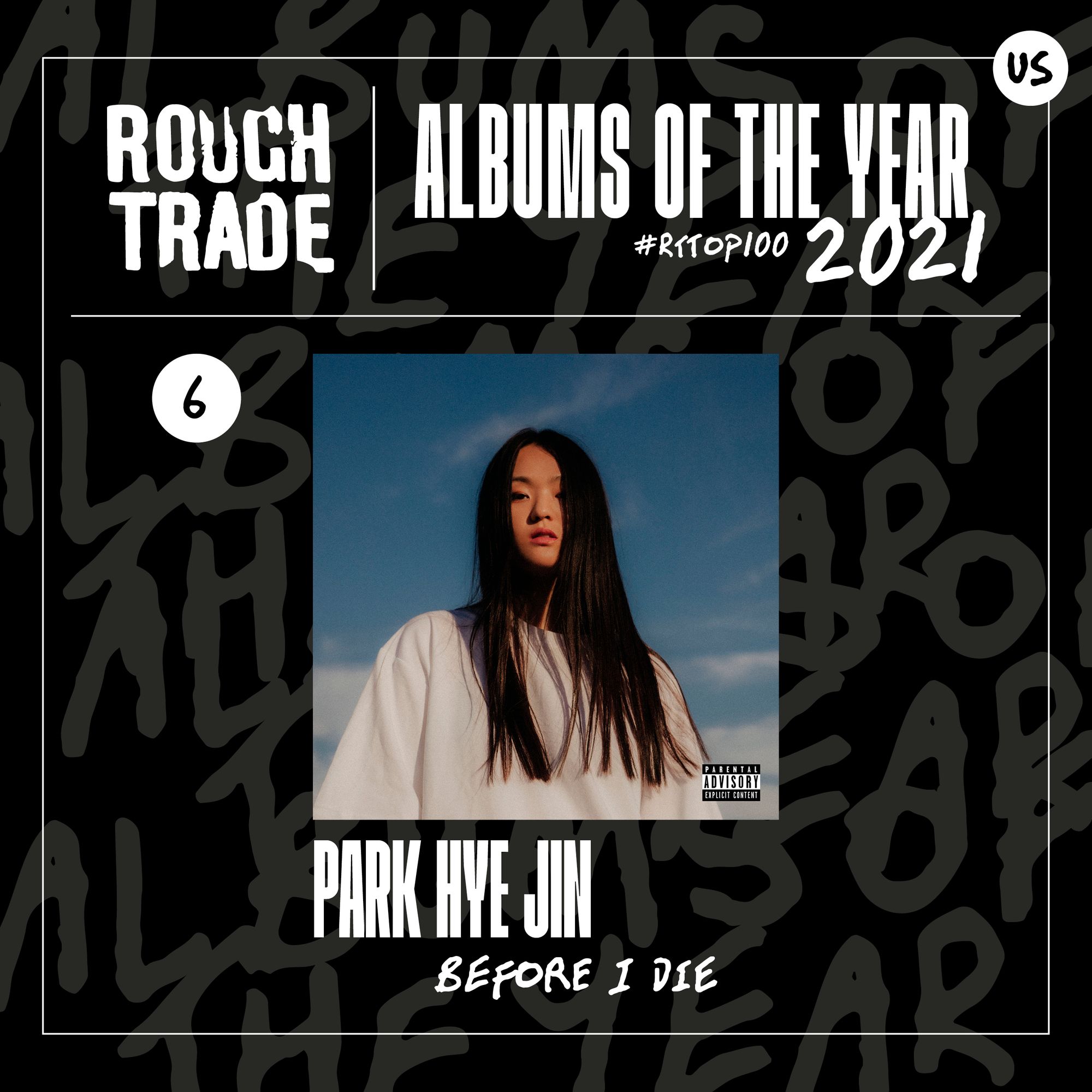 The Los Angeles-based multi-talent likes to do a little bit of everything. She sings, she raps, she makes music you dance to, she makes music you can sob to. Much of the fun of this kitchen sink approach is in the mess, but Before I Die isn't just cohesive, it's clairvoyant. Cutting through dreamy textures with sparkling piano tones, Park Hye Jin's debut full-length is meticulously designed to evoke fleeting moments of beauty. As a result, she's designed the perfect record for crying in the club.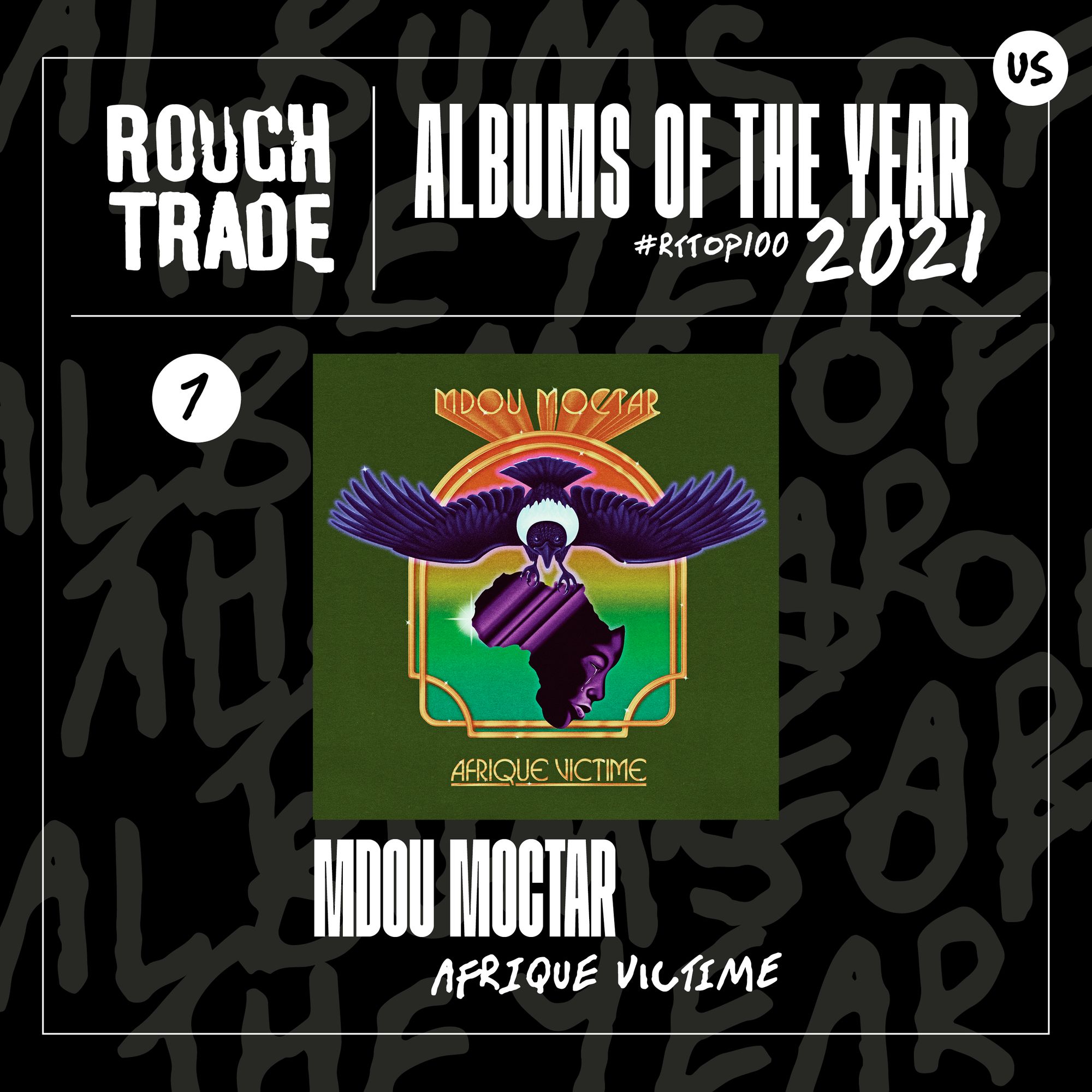 Every year, the question of "is rock music dead?" gets posed with greater frequency. It's a redundant question. Of course not, it's just evolved. But for those yearning for the lost art of axe shredding that isn't just retro-fetishist leftovers, worry not. Tuareg rocker Mdou Moctar has been refining his craft into the explosive Afrique Victime. A musical labyrinth with guitar hero riffs around each corner, he funnels the pathos of the songs into his fingers and orchestrates a swirl of kaleidoscopic hammers and pulls. Simply put: it's the guitar record of the year.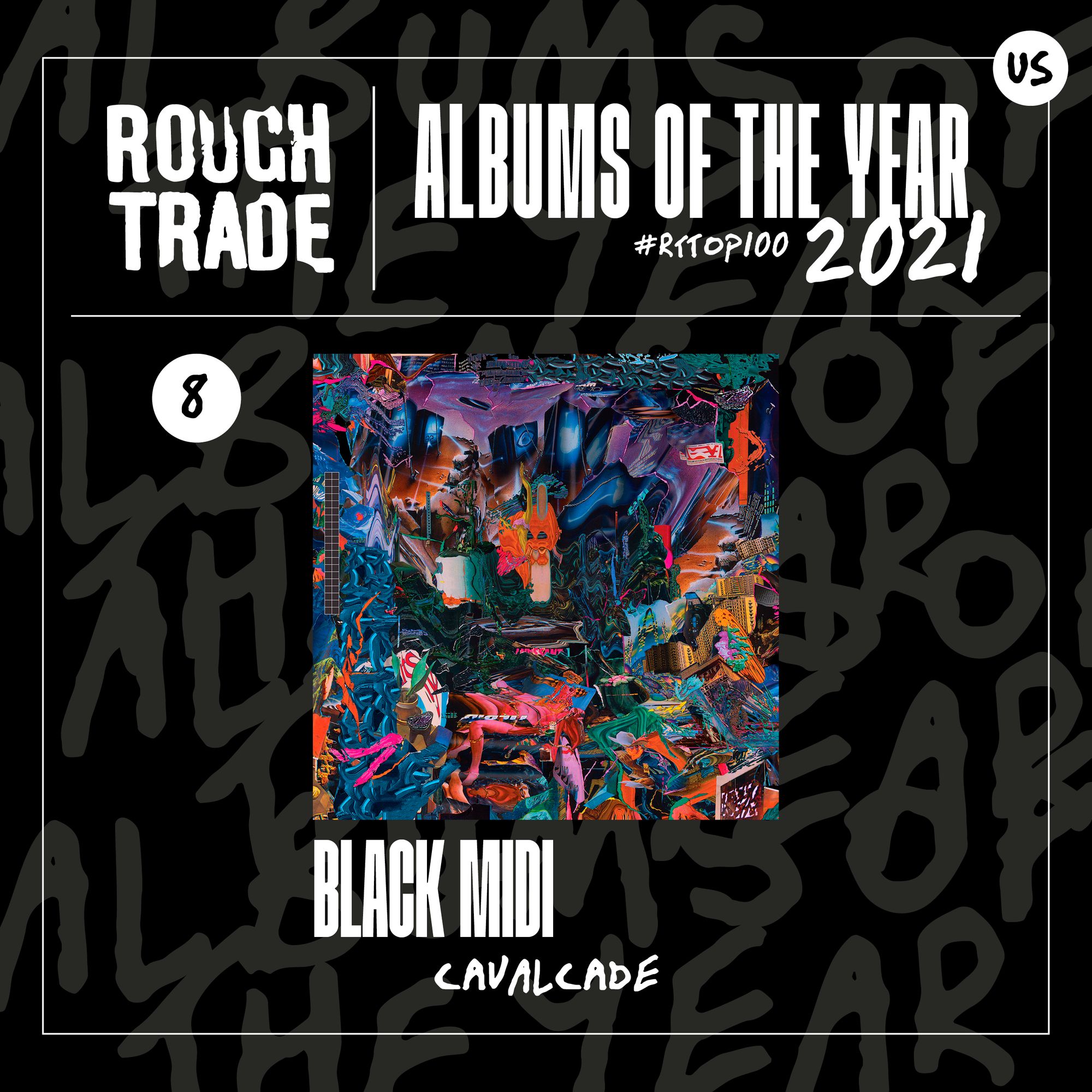 Upon watching the music video for lead single "John L", it became apparent how self-aware black midi was of themselves. The video conjures up fevered mania steeped in references to the illuminati and the pandemic, it'd be nightmare fuel if it wasn't so funny. There's always been a mischievous grin behind Geordie Greep croak, but on Cavalcade it's taken center stage. Progressive rock whose high has curdled into panic attacks with bouts of paranoia; pitch perfect for the age of overstimulation. The engine behind it all remains Morgan Simpson, a drummer who's never met a polyrhythm he couldn't bash into a masterstroke and the reigning black midi MVP.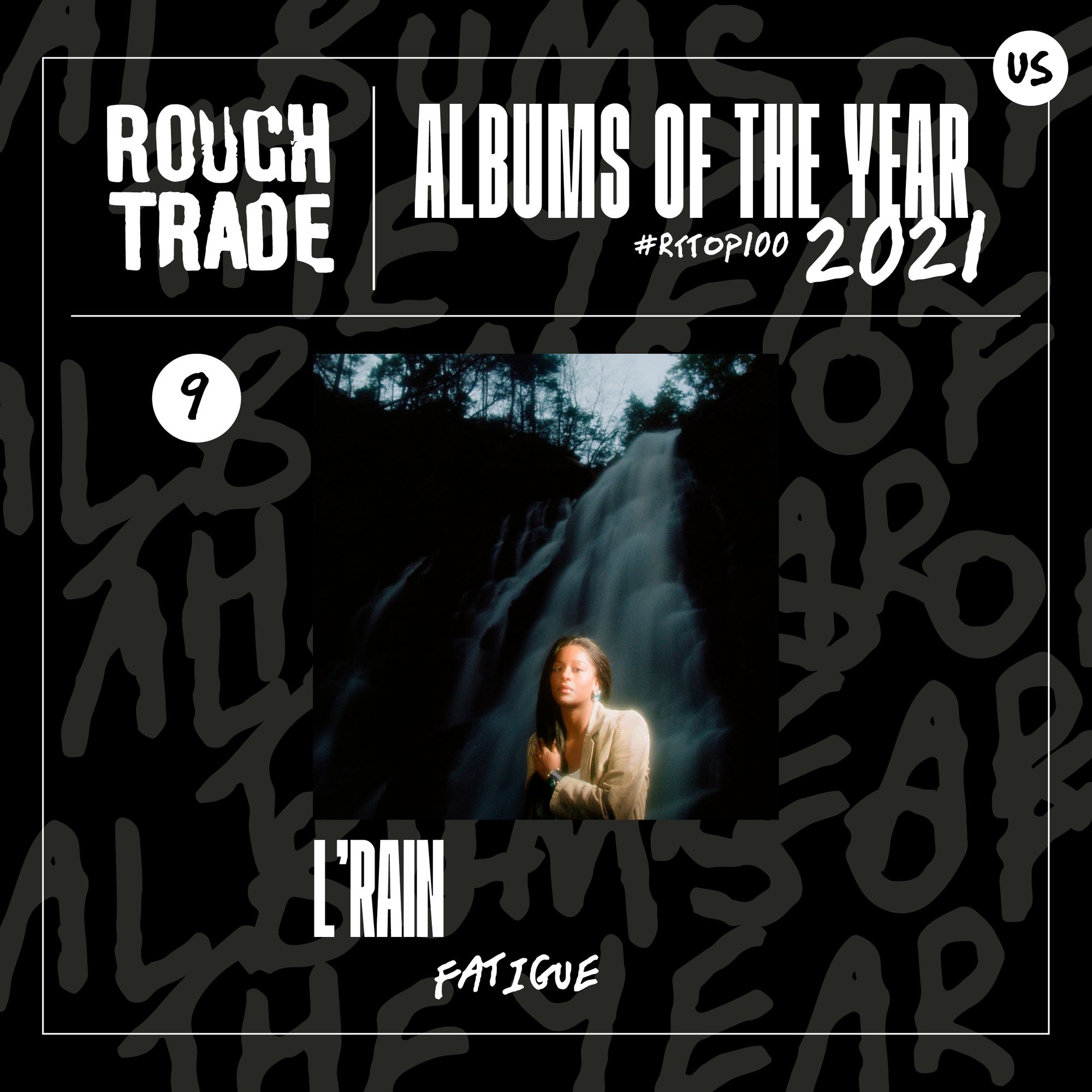 A thrillingly unpredictable whirlwind of jazz, psychedelia, and chamber pop, L'Rain descends further down the rabbit hole. The Brooklyn artist has long resisted simple categorization, instead she mirrors the messiness of human emotion through an assemblage of genres and field recordings. With Fatigue, she's in search of transformation. Her sophomore solo album is experimental pop that conveys its feelings of joy, sadness, and frustration through means of instrumentation. It's a record that's difficult to pin down, but entirely her own.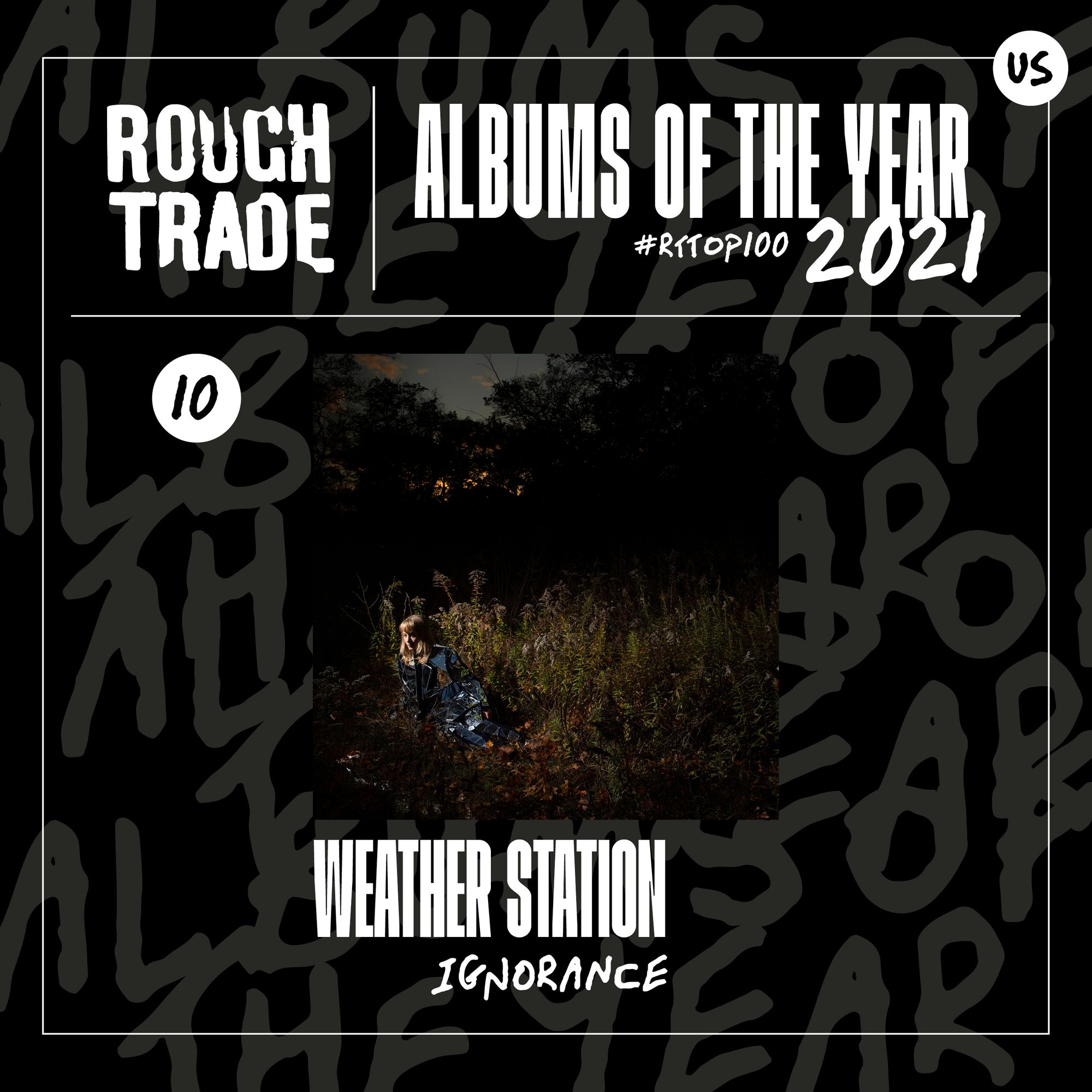 It's calm before the storm. The sounds of the apocalypse are not going to be a fiery hellscape of thrash, or the metallic pangs of dystopian collapse, but the slow, creeping devastation of nature. Artists making their upsetting subject matter in outwardly gorgeous music is nothing new, but Ignorance shows how craftily it can be weaponized. Here, The Weather Station's gorgeously decorated folk-rock is awash with lush strings and twinkling synth atmospherics. An immaculate plea for optimism and change in the face of crisis, it's too ear-catching to ignore.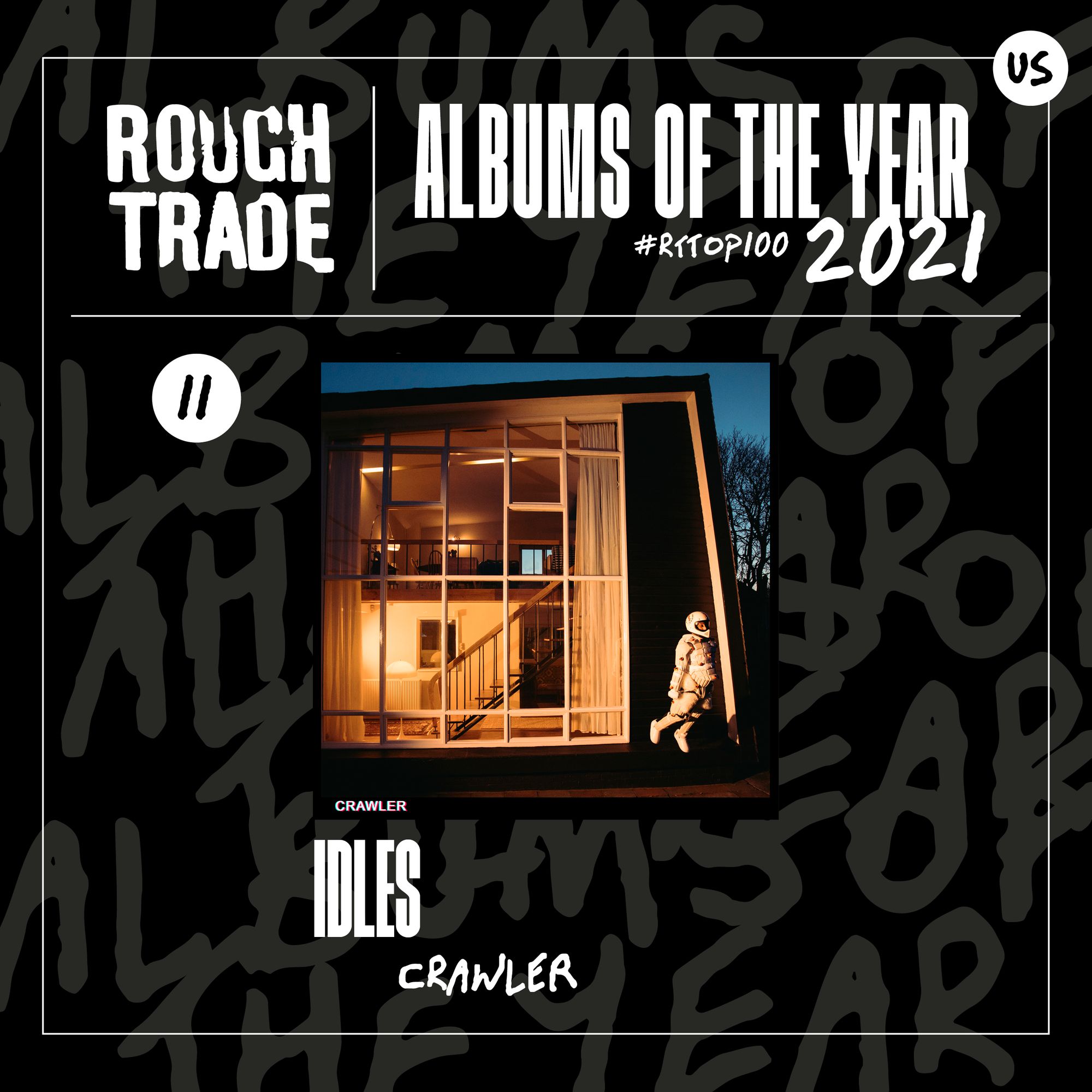 With the release of last year's Ultra Mono, IDLES made one tiny mistake. They had released a clobbering record, one practically begging to be heard live, during a time where live music was impossible. Under eighteen months later, they rectified their error. Co-produced with hip-hop wunderkind Kenny Beats, CRAWLER is the most sonically radical IDLES record to date. Tracks swing from brittle moments of intimacy to the heaviest batch of songs they've ever written. It's the first IDLES record to chart a dynamic path, streamlined into a triumphant rallying cry for one of the biggest bands of the moment.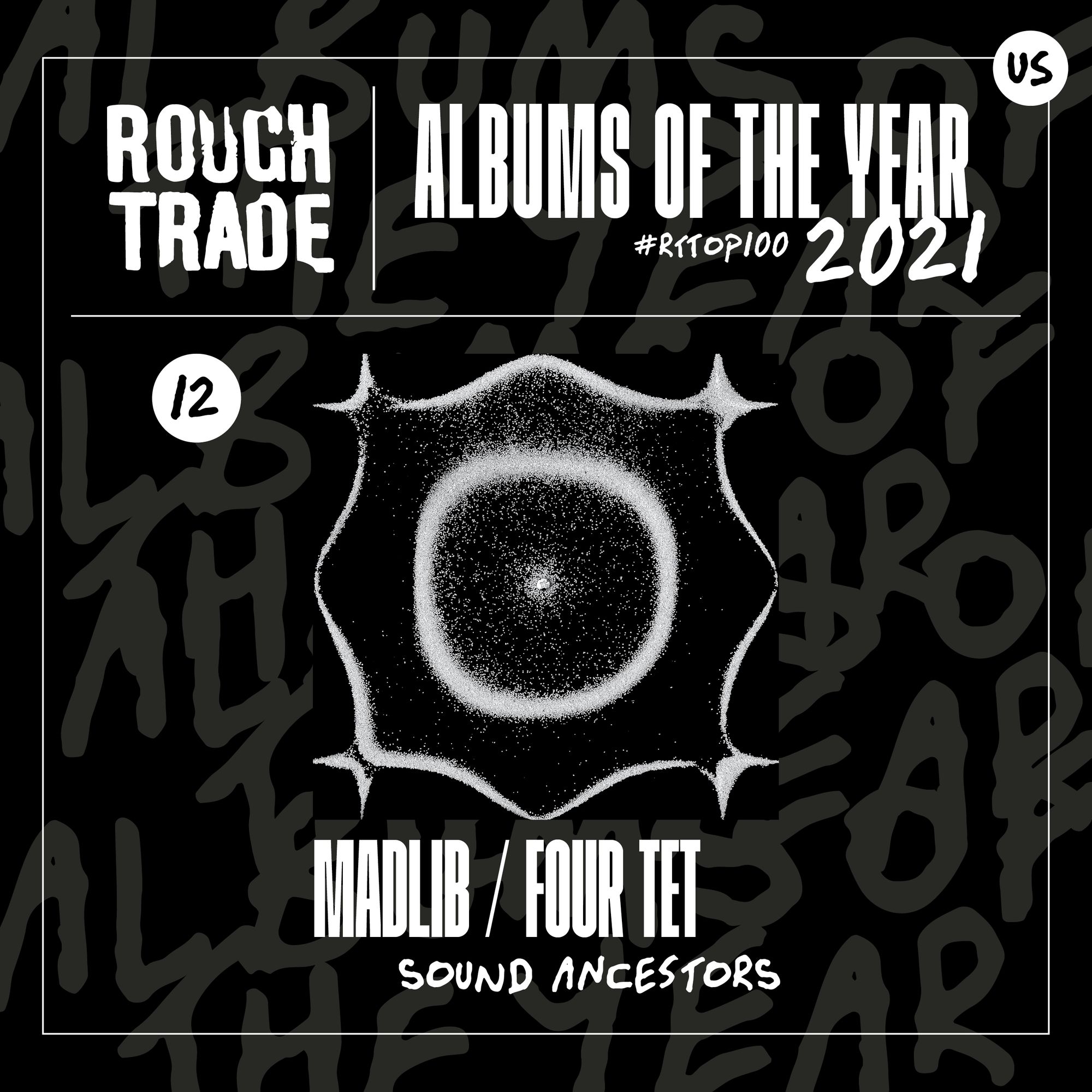 Although billed as a rare Madlib solo venture, the artistry behind Sound Ancestors isn't quite so simple. Four Tet assembled together the record from hundreds of pieces of music sent from Madlib over the course of two years. The outcome is a glorious amalgamation of the latter's crate-digging virtuosity and the former's ability to wring tangible beauty out of fragmented sounds. It's two absolute masters behind the board, coming together to play to each other's strengths. Madlib has made a career out of breathing new life into his samples and getting the best out of his collaborators, this one is no exception.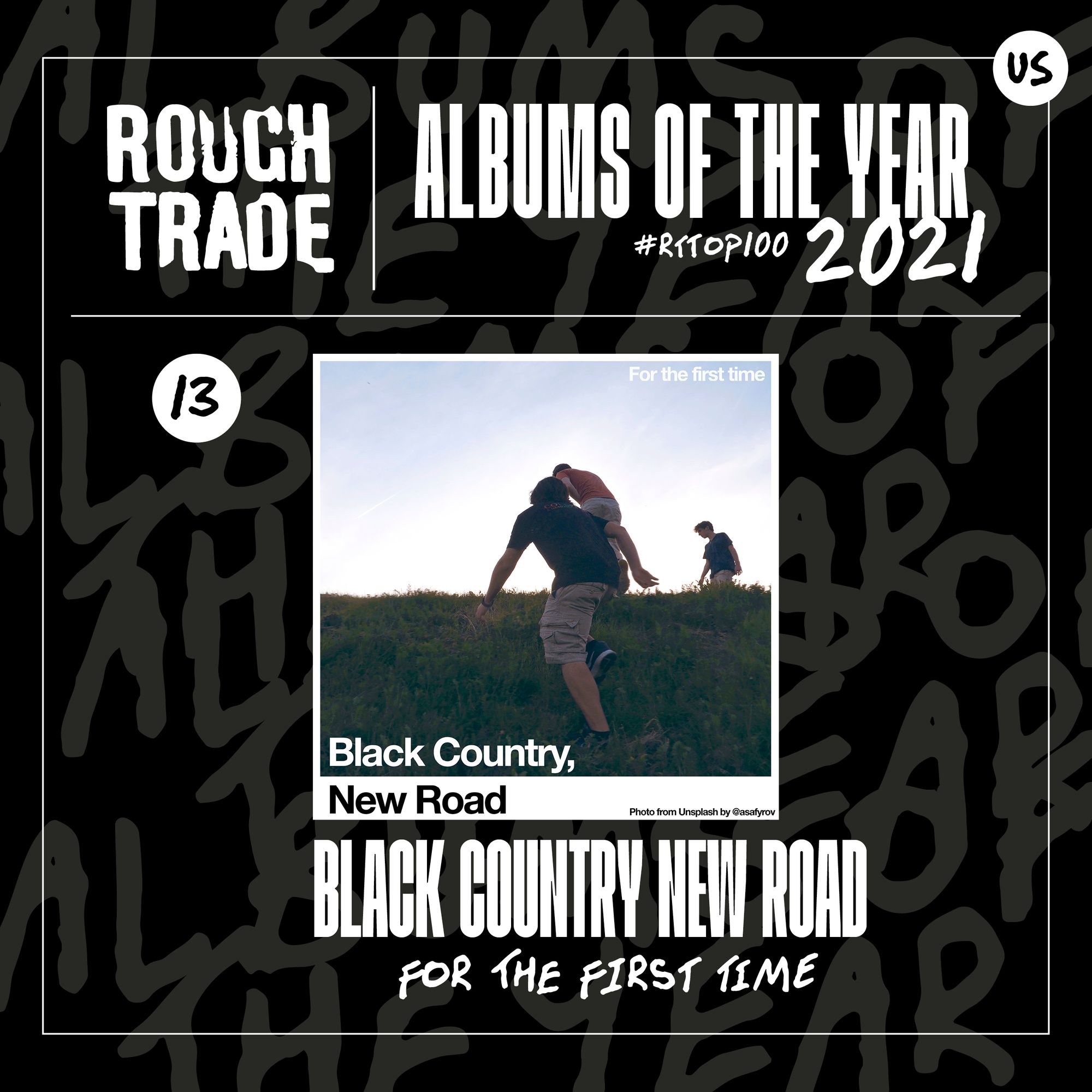 For forty minutes, nothing is certain. At any given moment on Black Country, New Road's debut album they skirt expectations and conventions with such vicarious glee, it can almost seem like a Kaufman-esque riff on how to toy with your audience. An exhilarating, internet age odyssey of blog, math, and jazz rock and with frontman Isaac Wood's stream-of-consciousness poetics at its forefront. Six tracks whose Genius pages are so dense and littered with footnotes that they could be mistaken for a David Foster Wallace essay.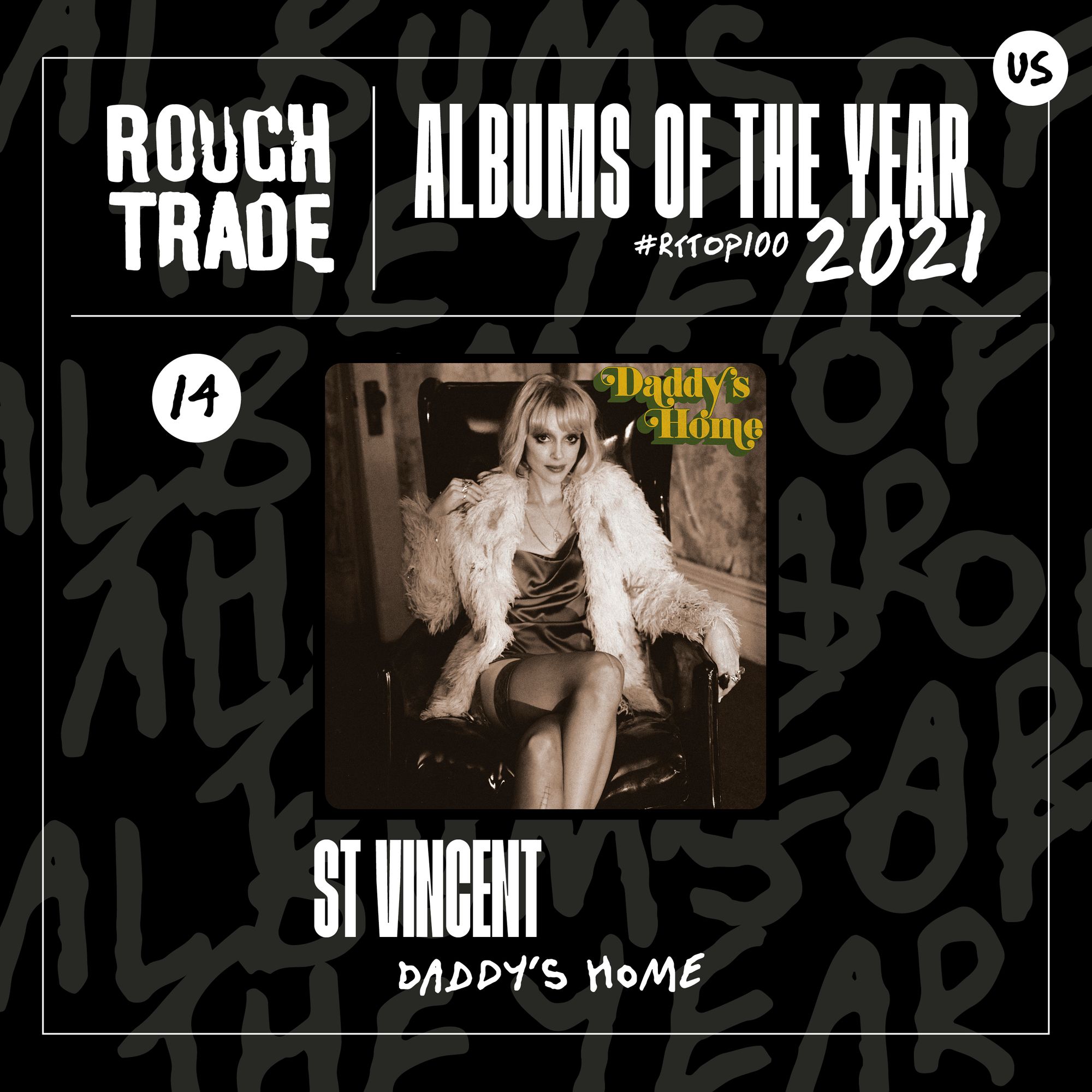 The Annie Clark of the past always seemed to be looking into the future, but as the future kept creeping towards her, the collision of music's past and present seemed inevitable. Daddy's Home is the first of her albums to look backwards, but it never stoops to the unchallenging pleasures of nostalgia. A ripping ode to the sweltering funk of the early seventies, housed in a thick, dank fog of conspicuous origins. Clark reworks the familiar sound of the past with her most personal statement to date, slowly beginning to unravel the mystery wrapped in a riddle inside an enigma of the St. Vincent persona.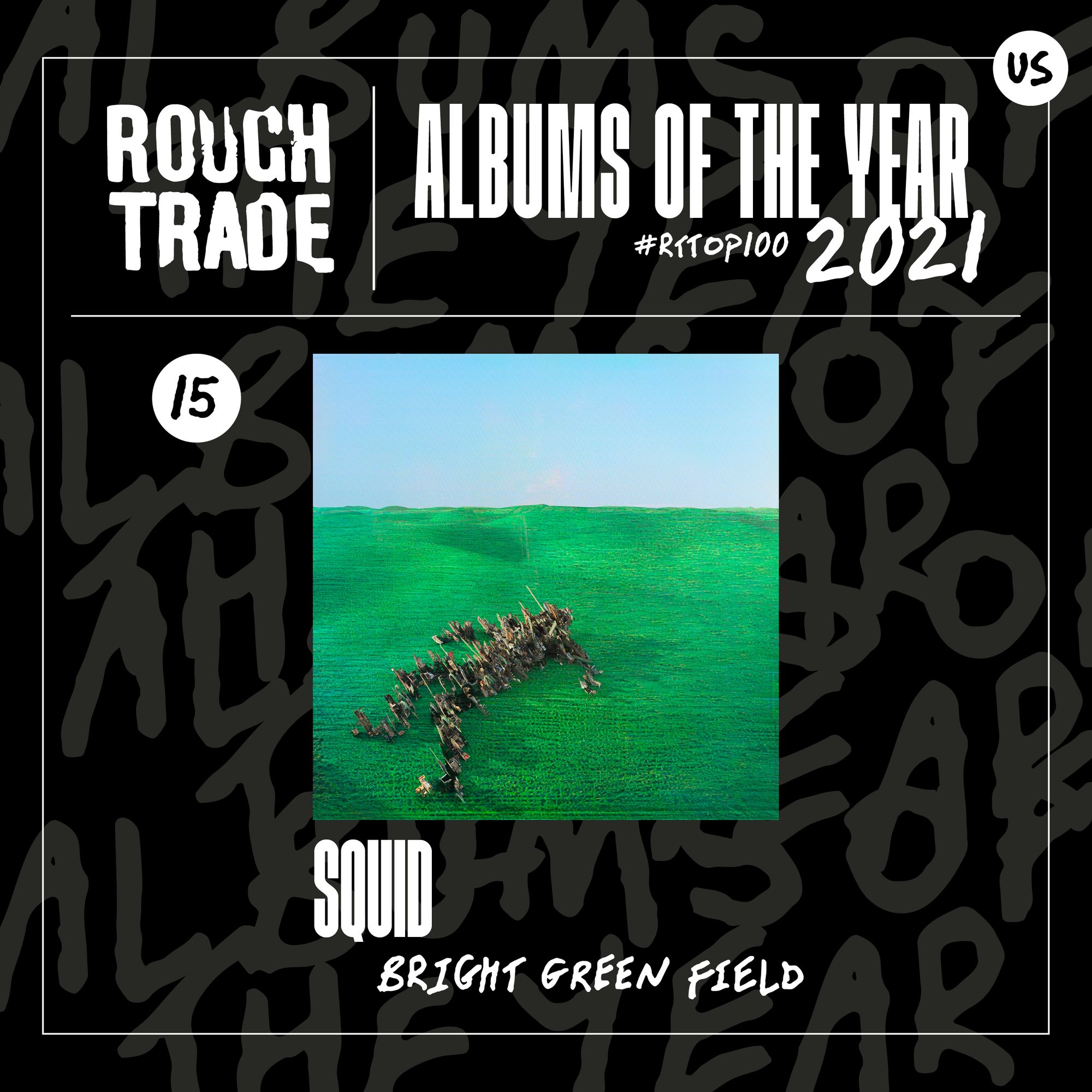 Squid is a band of contradictions. Their interpretation of funk is bound by tension, restricting its danceability through their iron grip constraint. Their punk doesn't pummel with brute force as much as bubble up sporadically, exhaling moments of rage in scattershot bursts. Even Ollie Judge's vocals stand out from the legion of scratchy UK sprechgesang with a squawking yelp which can slide into a fit of lunacy with ease. How it utilizes these contradictions is what makes Bright Green Field such a terrific whole. Purposefully juxtaposing otherwise conflicting elements to elicit feelings of frustration that could have easily been shouted through a megaphone. It doesn't tell you how to feel, it brings it out of you.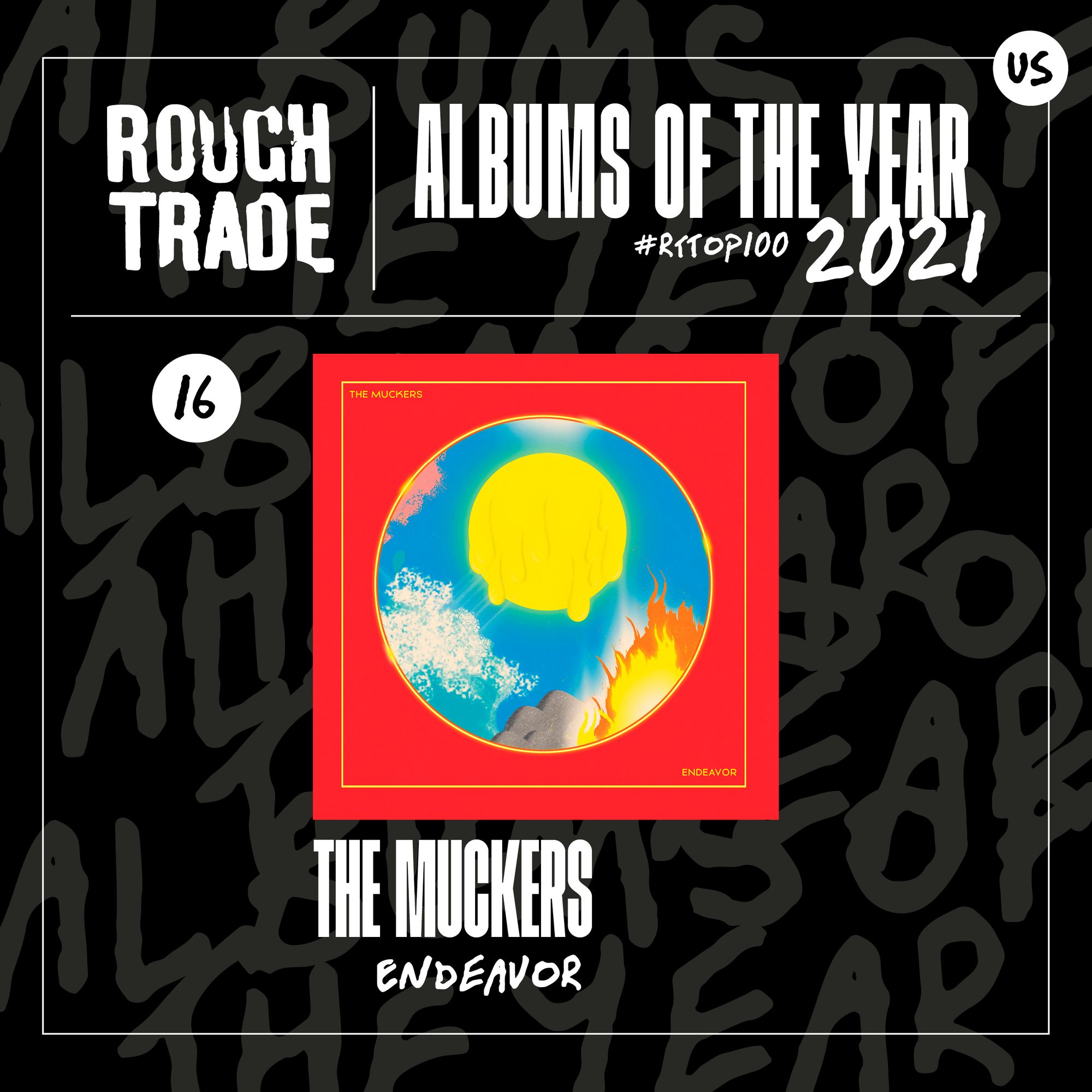 Brash, glamorous, rock and roll. For as much as the world around it changes, rock music will always be there and at its best when on the fringes. The Muckers are the latest descendants of a long line of New York City guitar bands, yet their sound extends far beyond the tri-state area. Cranking out disco grooves, electrifying blues riffs, and heady free-form atmospherics, Endeavor is remarkably diverse for a debut but it never loses sight of its identity. It's all rollicking good times, ready to soundtrack many nights out to come.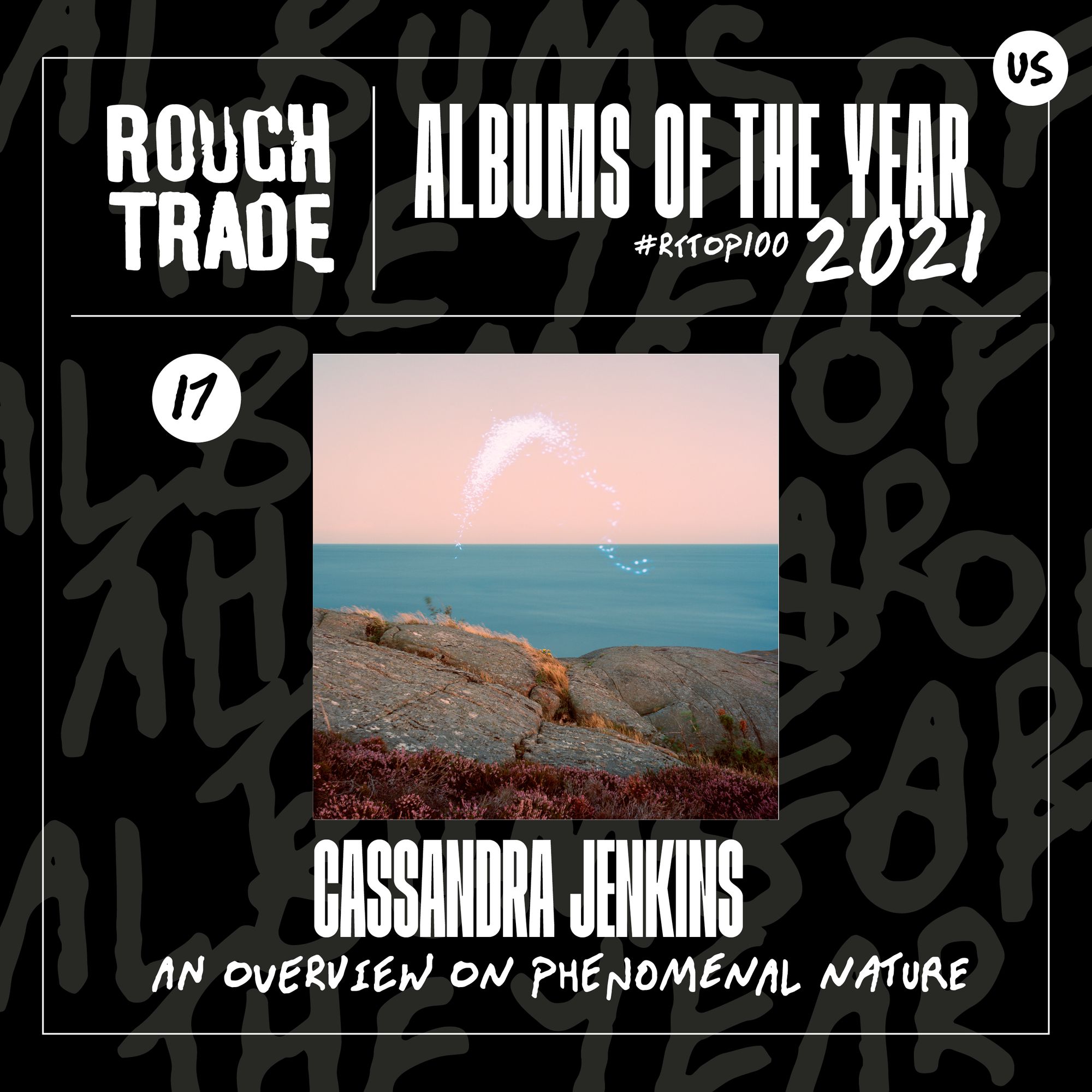 On her sophomore album, Cassandra Jenkins has crafted a record so immensely personal that it could easily be mistaken as diaristic. Stuffed with dialogue and her subject's given names (or are they?…), An Overview of Phenomenal Nature resemble a series of vignettes that feel effortlessly timeless in subject matter and in storytelling. Jenkins' songs reveal the everlasting effects of minuscule moments that we have on one another. A breakthrough effort by one of our great working songwriters.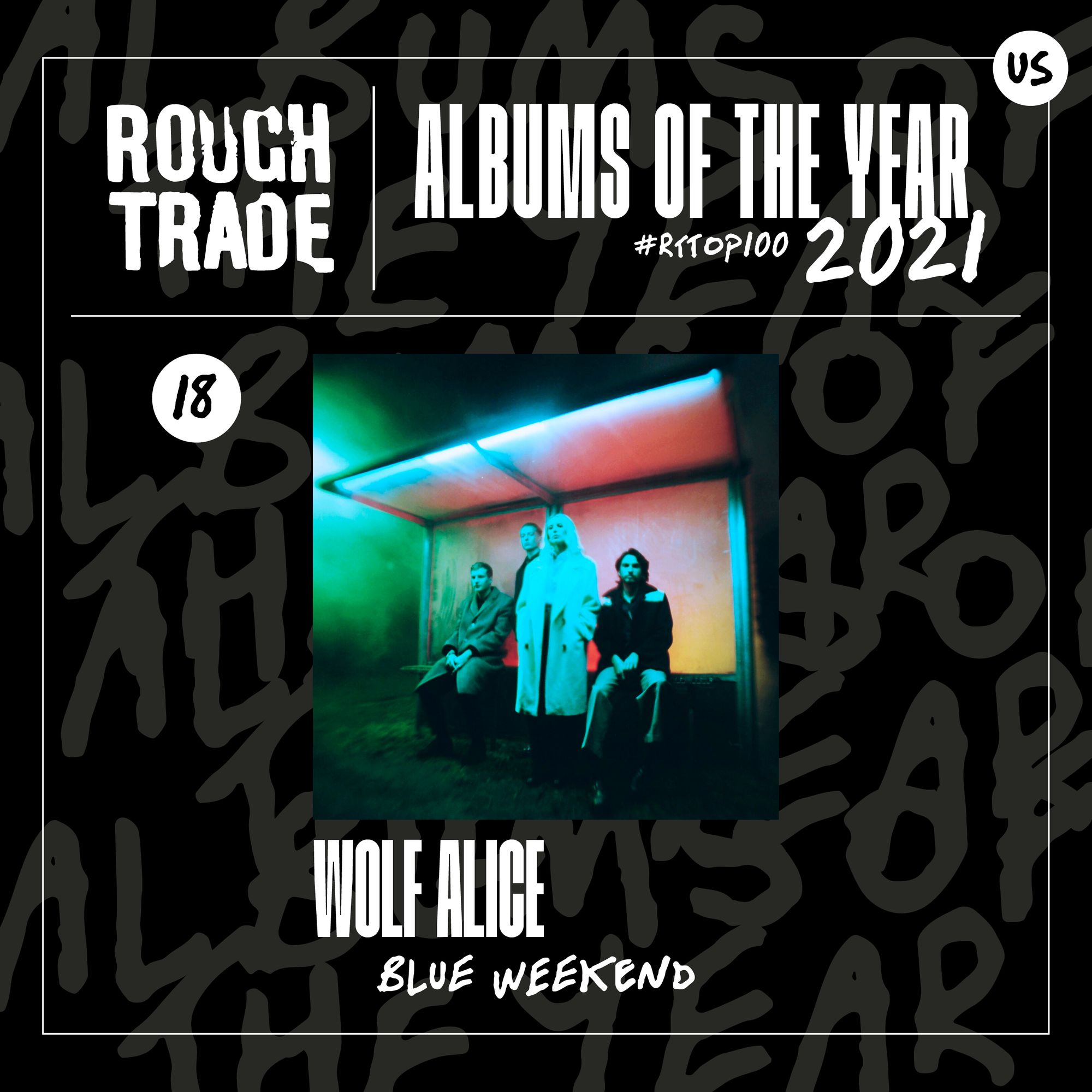 With their third album, Wolf Alice are ready to take over the world. The London four-piece have weaponized Blue Weekend into a mission statement printed on the largest canvas possible. Decorated in skyscraping synthesizers and stadium-ready choruses devised to shake the rafters, It's hard to think of the last time a rock record has sounded so immaculate. A rebuttal to the one of the genre's quietest periods, Wolf Alice shows why oversized emotions call for substantial presentation.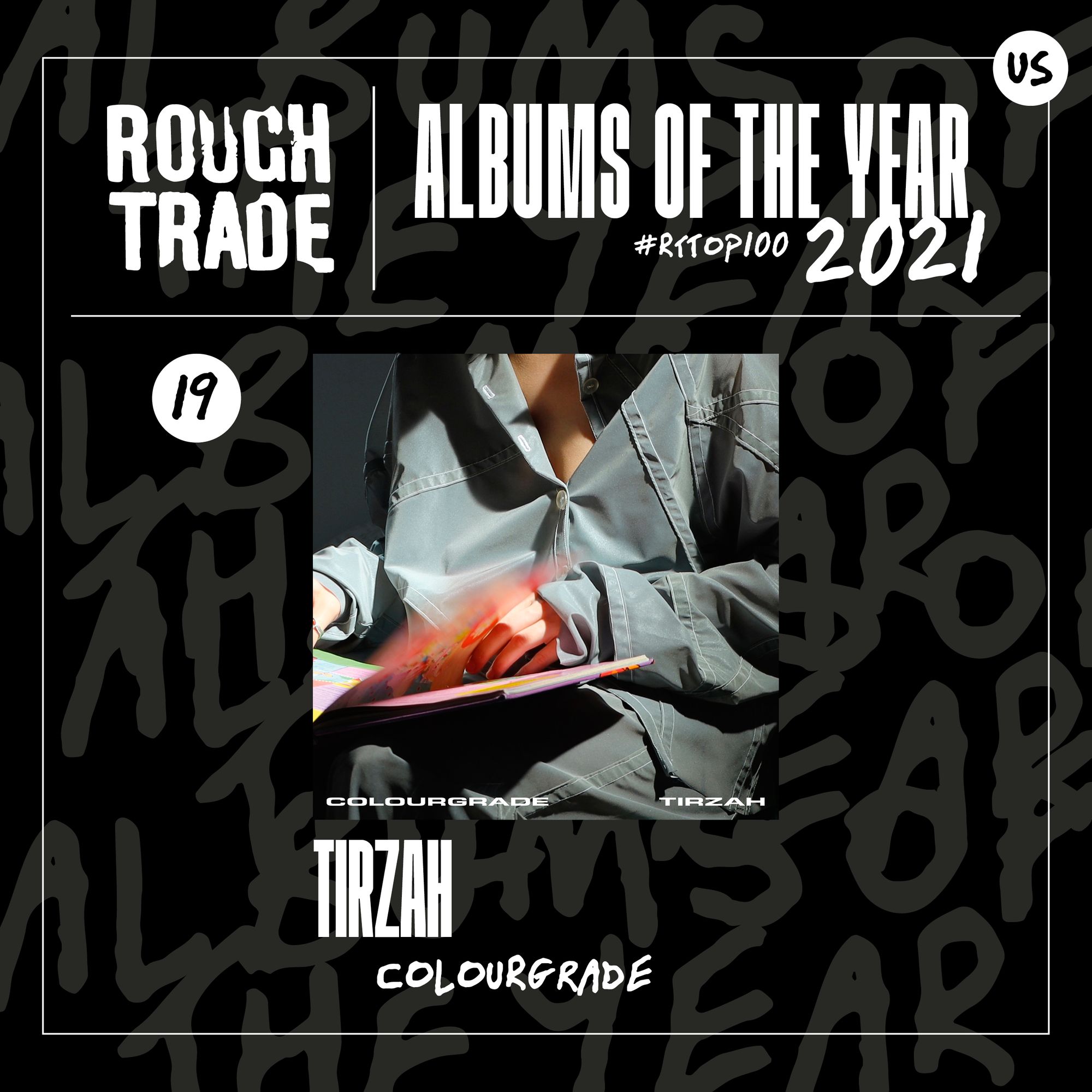 Tirzah is making pop music that refuses to settle with easy platitudes. With Colourgrade, her first release since motherhood, the UK singer and co-writer embrace the avant garde as a means of communicating universal experiences. Whether it be contrasting the robotic sounds of the production with distinctly human experiences or masking the warmth of her voice in distortion. It latches onto the opaque not as a defense mechanism, but as a means of reflection. It's a litmus test of how far our empathy can reach, even into the uncanny valley of abstraction.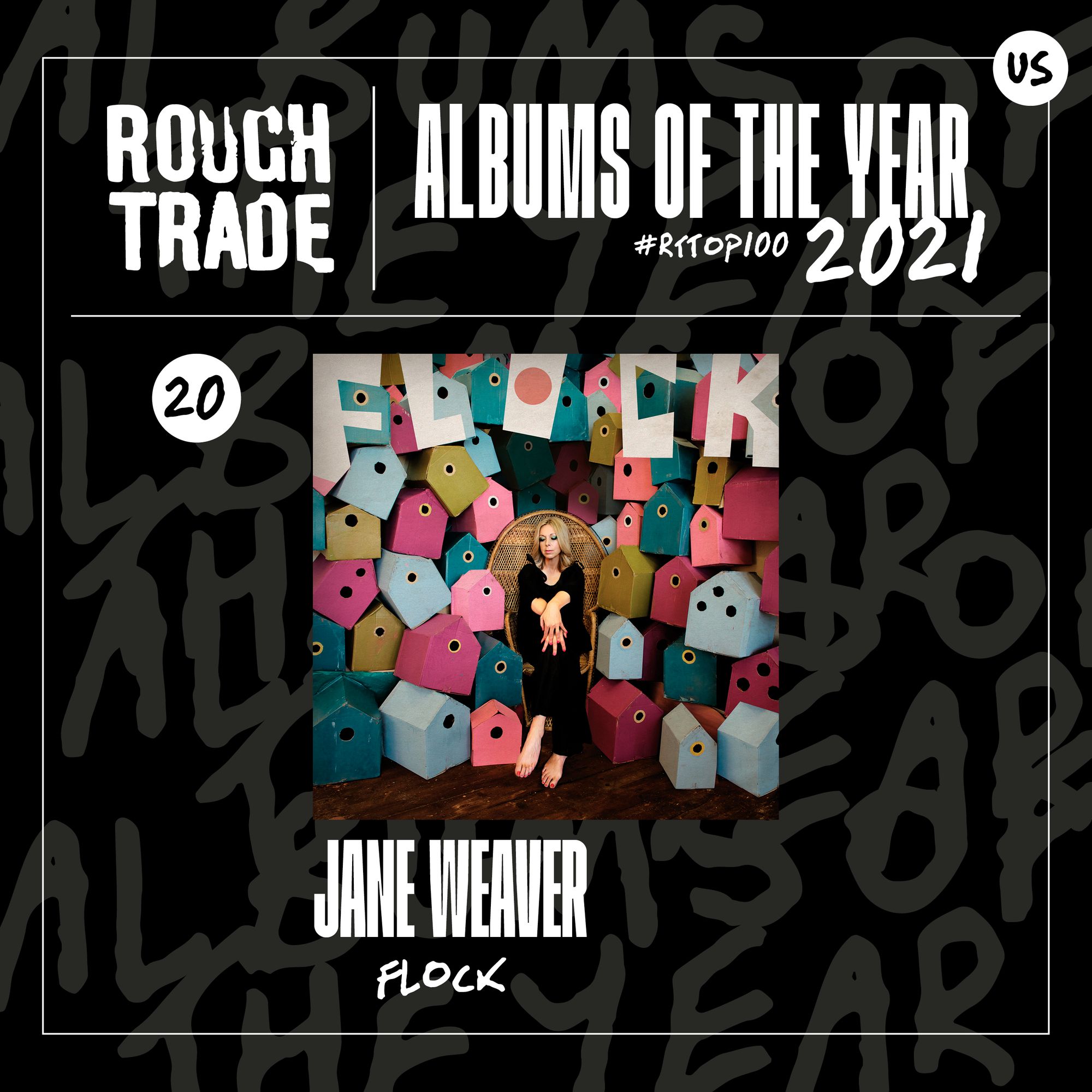 The eleventh album of an illustrious career, Jane Weaver pushes her earworm sensibilities to the foreground while keeping all the playful excursions of her past intact. Flock is the solo album Weaver has been building towards her whole career. It's psychedelic pop where the woozier elements linger in the background, brightening the colors of infectious hooks and life-affirming melodies. It's a high point among a discography of high points.