Los Angeles-based artist, Robbie Simon, has a background of music-centric collaborations, so it was only a matter of time before our paths crossed...
That's right, Robbie has braved the chaos of LAX  & JFK, jumped on a plane to NYC, and these words are typed, he's busy bringing one of our new Manhattan store walls to life with a spectacular, giant mural...
Robbie's work embraces painting, photography, and graphic design with impressive dexterity. With vivid colors and stark geometric compositions, his art feels like a modern twist on the bright hues of the 1960s. The aesthetic connection between Simon and Rough Trade has a no-frills synergy, using bold, flat shapes to create dynamic images that provoke the imagination.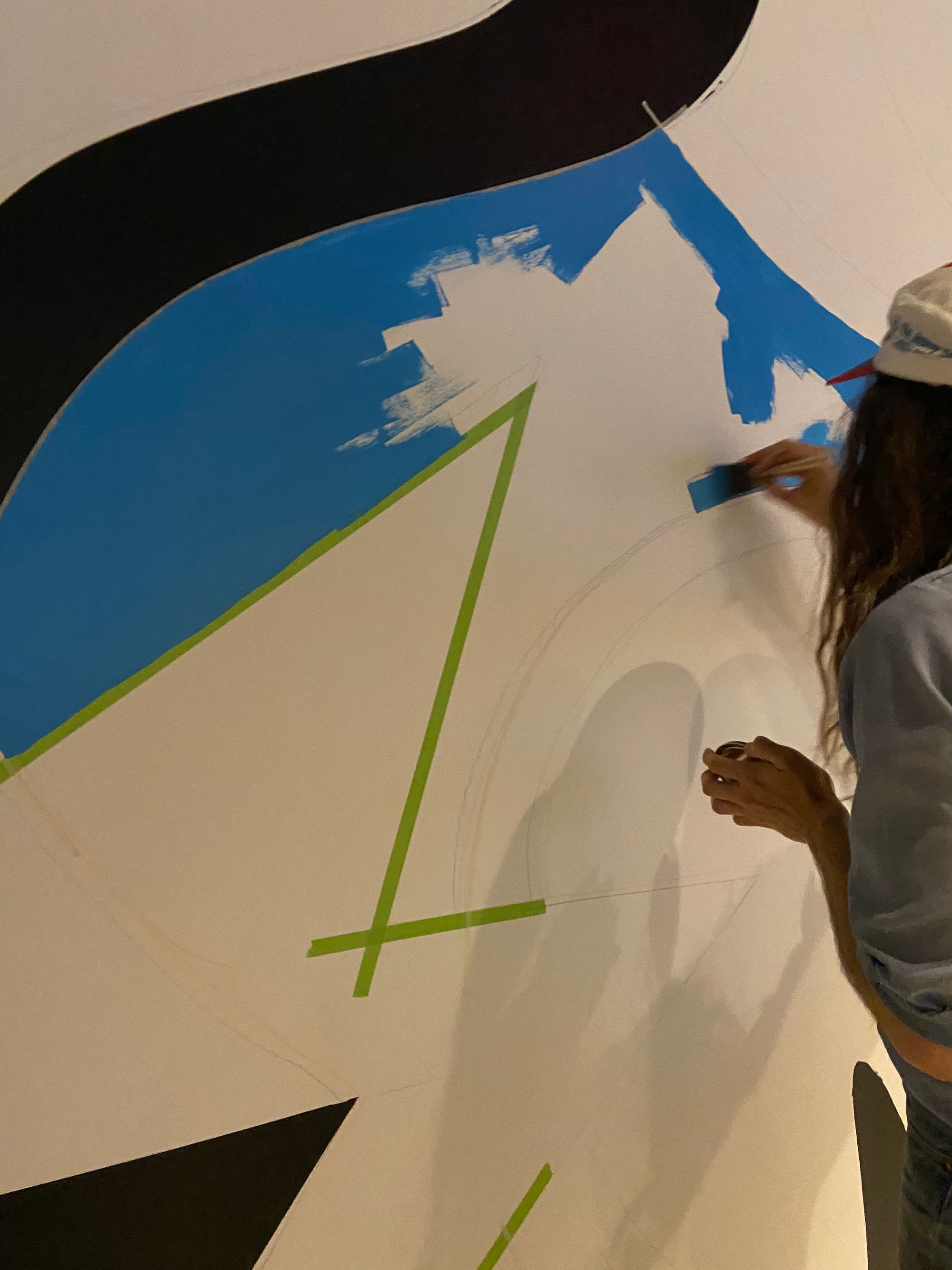 Simon's list of collaborators includes some well-known brands such as Warby Parker and Vans, but it's his work with Mexican Summer and artists such as Fleet Foxes, Kevin Morby, Allah-Las (and more), that resonates the most with us. Needless to say, we're honored to join such an illustrious list.
So, from June 1st, if you find yourself in our neck of the woods, be sure to stop by our beautiful new Manhattan store and take in the brilliance of Robbie Simon's mural, as it'll be sure to add soulful warmth, color and inspiration to your day.