When it comes to the fashion of rock music, knitwear is probably not the first thing to come to mind. T-shirts have long-held a monopoly on band merch and, while we're certainly not going to stop wearing them anytime ever, the knit is definitely legit, you just need to know where to look... HADES certainly did and have run with it...
The UK-based brand dazzled us by applying D.I.Y. instincts to the fashion medium: creating pure wool sweaters knitted with the iconic logos of some of our favorite bands. Working with the daughter of X-Ray Spex's Poly Styrene and none other than The Cure's Robert Smith, HADES is far from your average fanmade gear. Instead, they interpret these artists' legacies to the fullest, providing them the weaved canvas they and their fans deserve.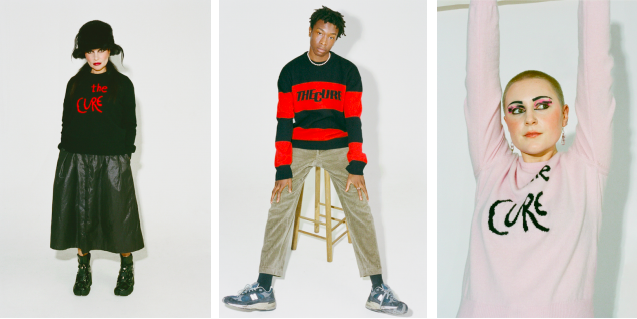 Handmade by family-run manufacturers in Scotland from 100% lambswool, sustainability is essential. Prioritizing quality over quantity, the sweaters are produced in small batches to avoid waste. The lavish vinyl boxset equivalent of the band merch world, the supply is super-limited, but crafted with such care that they will last a lifetime.
Yes, you guessed it, a small but choice range of HADES band knits will be available from our forthcoming Manhattan store. But that's not all... This summer, Rough Trade NYC will be the first place in the world to make available a limited run of HADES knitwear celebrating the late, great David Bowie. Available to preview from June 1st, this collection will span the chameleonic star's career highs with similar style-shifting panache, presenting different looks for different eras of the Picasso of Pop.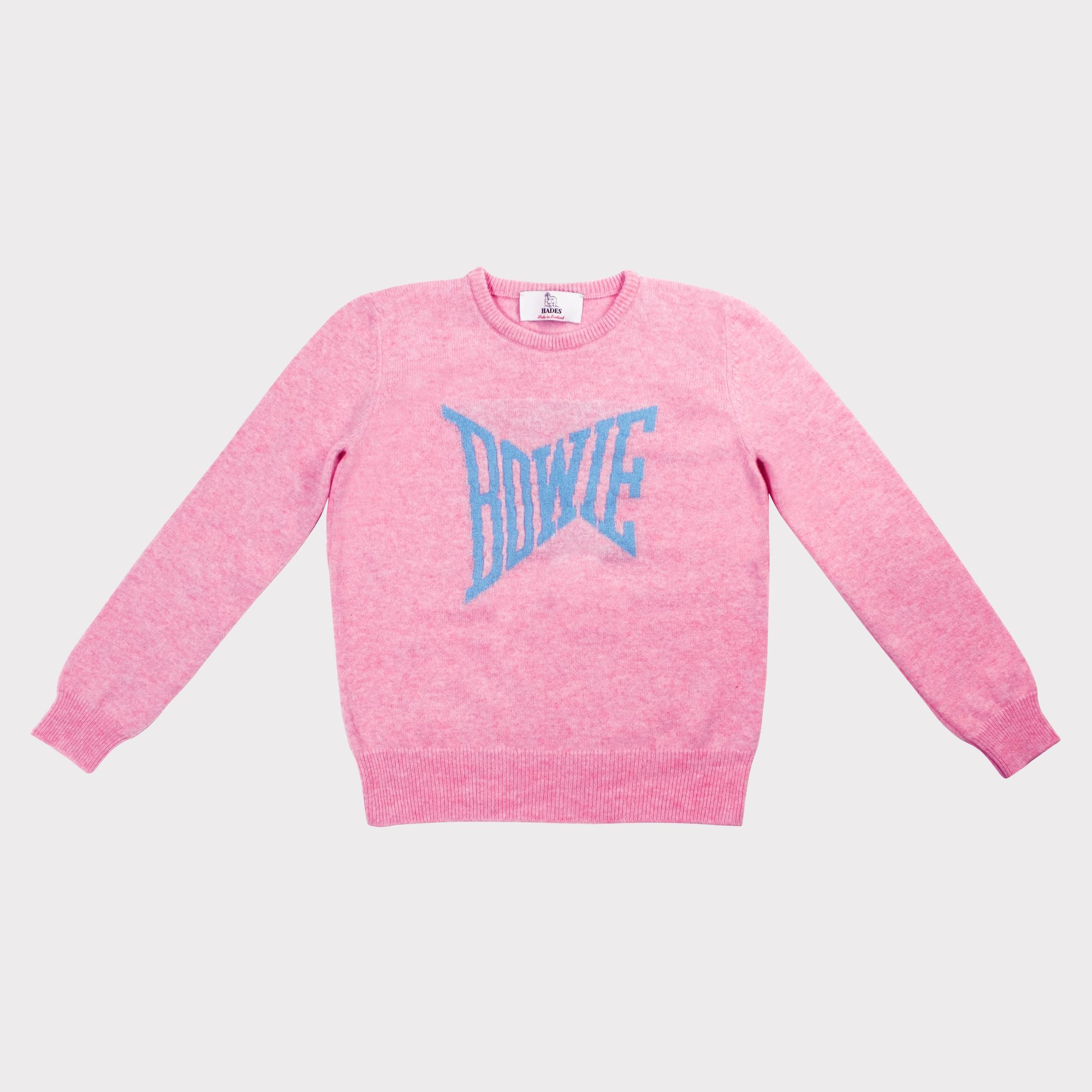 Worn by talented/lucky so-and-so's such as Chloë Sevigny, Frank Ocean, Florence Pugh, HADES have found the sweet spot between fashion-forward elegance and wearing your favorite band tee. There are few pleasures greater than a comfy sweater, so why reinvent the wheel when you can put the Devo logo on it?