"It's artistic tensions like these that have always been at the core of the Fugees as they bounce between feelings of happiness and fear, escapism and reality, peace and violence."
Words by Gio Musso, Rough Trade NYC
This week, for the first time in over a decade, the Fugees performed together again. On the rooftop stage of Manhattan's Pier 17, Wyclef Jean, Pras, and Ms. Lauryn Hill reunited for what is supposedly the beginning of their first tour in over fifteen years. As one would expect from the acclaimed hip-hop trio, there were some bugs. The Fugees didn't arrive on stage until nearly four hours after their listed start time but by most accounts, the show was well worth the wait. This isn't the first time a Fugees reunion got off to a rocky start, as their mid-aughts attempt to come together resulted in a haphazard tour and an aborted third album. The truth is, getting the Fugees back was always going to be a herculean task but the dicey odds have always been outweighed by a glimmer hope. If they pull it off, it would be the event of a lifetime. This time, there's at least a concrete cause for the group's reunification. It's been twenty-five years since they released their sophomore album The Score, the album that saw them at the collective height of power as well as their last before the group's instability got the best of them.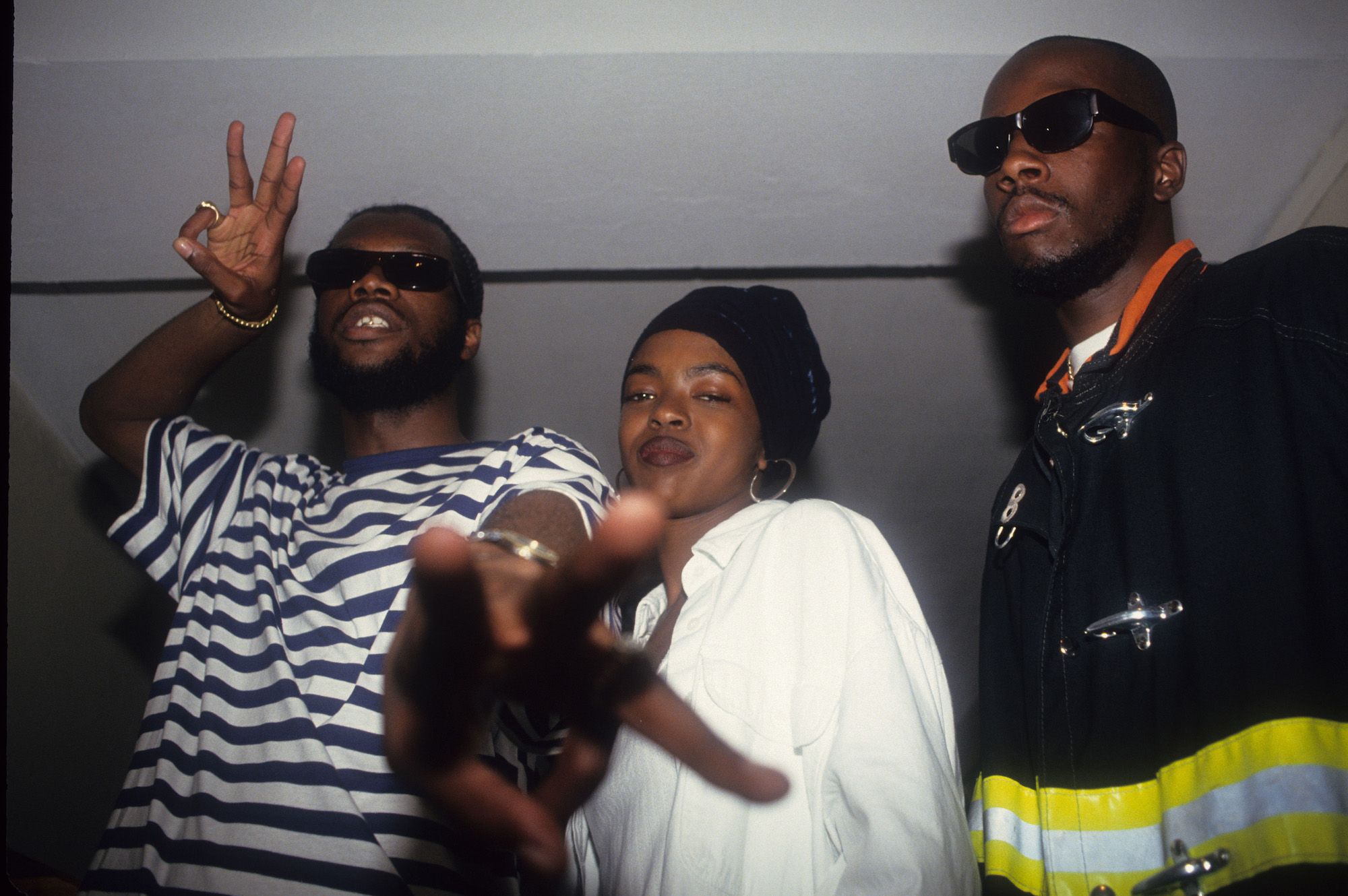 This begs the question: has there ever been a group with greater dissonance between the behind-the-scenes drama and the actual music than the Fugees? For a trio defined by in-fighting, creative differences, and individual controversies, the Fugees are a remarkably smooth, almost leisurely act. With roots in reggae and soul music, they created songs that sounded buoyant and feather-light. In a nineties rap game dominated by booming basses and G-funk synths, 1996's The Score was instrumentally composed and soulful. They still spoke of black struggle, particularly police brutality, but Fugees songs (such as "Fu-Gee-La") present a light at the end of the tunnel. It promotes aspirations of uplift and charity while also reckoning with systemic horrors that feel inescapable.
Wyclef Jean was their leader, a dexterous wordsmith who could deftly maneuver between goofy constipation jokes and Fredrick Douglass comparisons within a few bars. The often underrated Pras brought a hard-nosed grit and seriousness to help ground the Fugees in the hip-hop scene of the time. And then there's Lauryn Hill and her voice. For such a commanding presence, Hill's voice, rapping or singing, is effortless. Never needing to showboat or strain for the whistle register, she impresses simply by showing up. That's not to say she isn't putting in hard work or that her voice is beyond human recognition. As documented in her tumultuous second solo album, it's a delicate gift, one that's easily corrupted, yet warm beyond comparison when used right. Even without releasing a proper studio album since the new millenium, we continue to hear her sampled on Kanye West's first and most recent albums or as the centerpiece of Drake's best single of the past five years.
As much as the Fugees have been marred by bumpy creative paths, Wyclef claimed The Score was recorded during a period of calm. The first record, Blunted on Reality, was solid but a dry run whose politics and overall sound were compromised. Feeling their producers were responsible, the Fugees were given complete creative control for The Score. Perhaps its birth in the eye of the storm lends to its near supernatural feeling of serenity. The Score's greatest accomplishment is in its musical universality. Living up to their name, they created a world of hip-hop refuge, filling it with Caribbean influences, R&B, soul, and cheesy pop needledrops that smudge the line between gimmicky and sublime. (You'd be pressed to find another album with the gall to sample "Sunglasses at Night", "Buffalo Soldier", and "Nights In White Satin"). It's here that the Fugees announce themselves as pop culture omnivores, with a particular flair for the cinematic; whether it be posing as gunslingers on "Cowboys", referencing films that range from Last Tango in Paris to I'm Gonna Git You Sucka, or lifting the typography from The Godfather for The Score's crime opera-esque artwork. "Killing Me Softly With His Song"'s video even put the cinephilic group at the movie theater for some classic music video shenanigans.
There's always a nagging awkwardness when an artists' most popular song is a cover. It's as if their own work isn't up to snuff, so they can only succeed through someone else's. However, few have ever taken someone else's song and so thoroughly turned it into their own as the Fugees. In the transitory skit at the end of "Family Business", Lauryn Hill starts up "Killing Me Softly With His Song" early but with different lyrics. Upon requesting the cover, the Fugees also requested to update the lyrics to reflect the violence and politics of daily life but were denied by the original songwriters. Instead, the trio insert altered lyrics here only to wind the song backwards and start it over unedited for the actual track. It's the Fugees having their cake and eating it too. Proving they can both do the standard better than anyone without compromising their words as they had before. Even with the rejection, it's impossible for Wyclef, Pras, and Hill to not insert themselves into whatever they do. The original is great and all, but do you really want to hear "Killing Me Softly" without Wyclef's "one time/two time" ad-libs? Didn't think so.
While the Fugees were students of the art of the pop sample (they also made hits out of utilizing "Ready or Not" for their most infectious chorus and a cover Bob Marley's "No Woman, No Cry" with the minimal substitution of Brooklyn for Trenchtown), their own contributions cannot be understated. "How Many Mics" is a parade of MC flexes and lyrical prowess with lines like "my rhymes make incisions in your anatomy/and I'll back this with Deuteronomy/or Leviticus, God made this word, you can't get with this/sweet like licorice, dangerous like syphilis". "The Beast" is simultaneously one of the group's most mortifying accounts of police brutality while also one of their funniest. It's artistic tensions like these that have always been at the core of the Fugees as they bounce between feelings of happiness and fear, escapism and reality, peace and violence.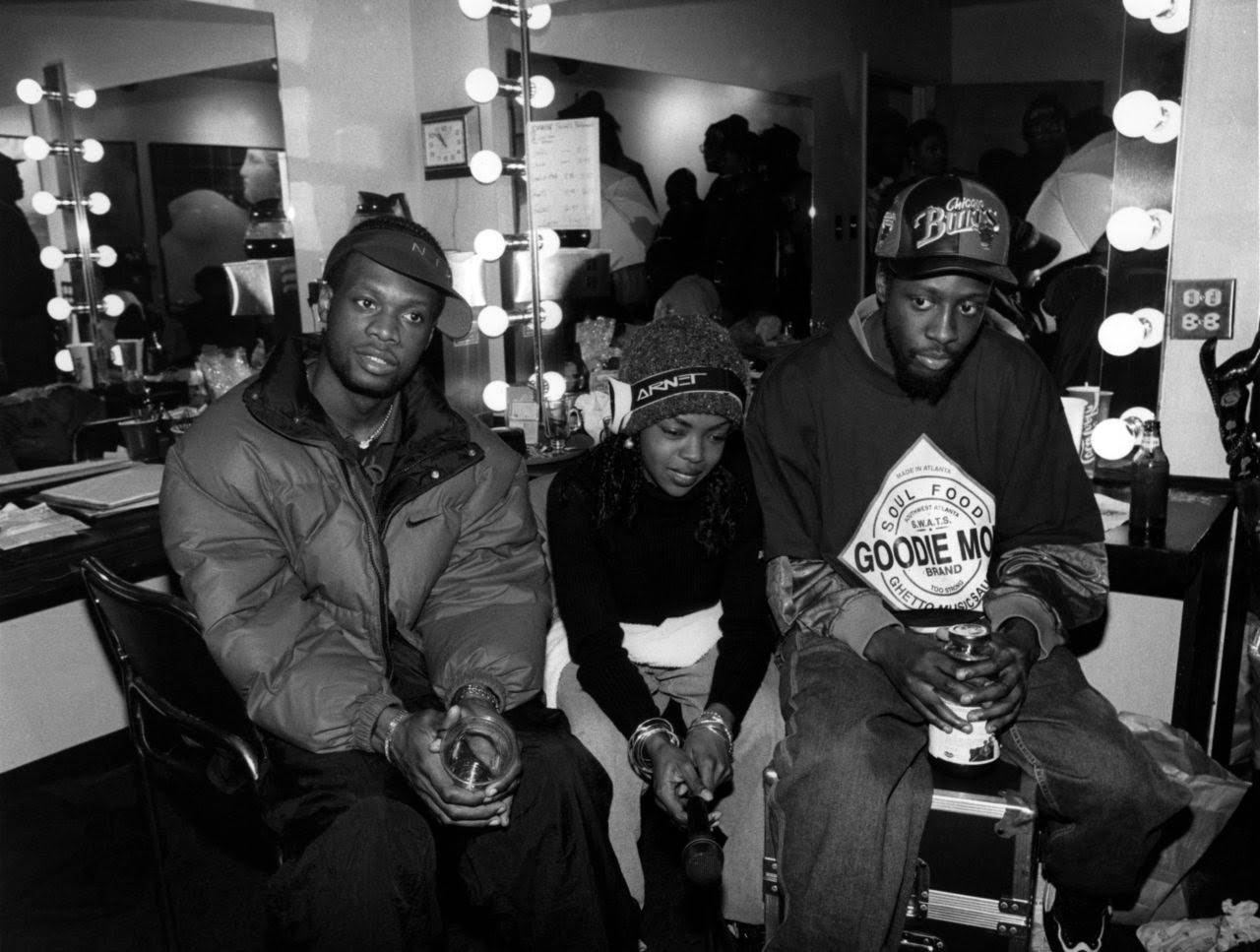 Now, it's all coming together. In the time since The Score we've seen the three trade animosity toward each other on solo records, promise third albums that never came, and have public meltdowns that became far too recurring. Through following them, it's impossible for it to feel anything but hesitant. It would be foolish to expect a Fugees reunion to go swimmingly yet it's the hope that keeps us coming back. When Ms. Lauryn Hill asked the audience to "[r]espect the miracle of this union" on Wednesday night, it seemed like a plea that in spite of all the chaos to just enjoy the show. It's the same optimism heard in The Score: that maybe one day it'll all come together and work perfectly, but to appreciate the moment you have regardless.