Black Friday is just around the corner, here is everything you need to know!
On Friday, November 26th, we'll celebrate Black Friday RSD 2021 with an excellent selection of titles.
BLACK FRIDAY RSD 2021 TITLES NOW AVAILABLE ONLINE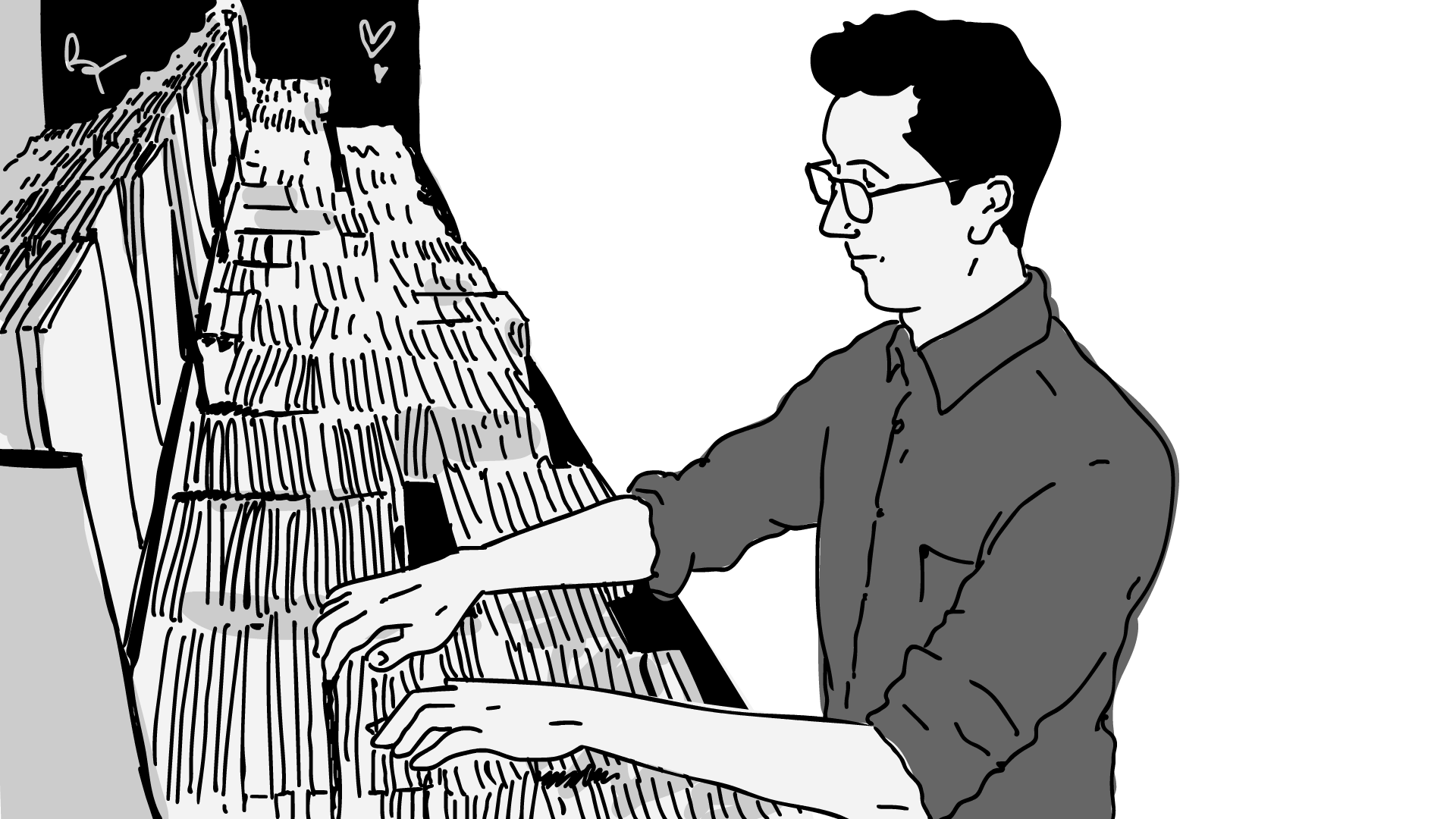 The same guidelines as this year's Record Store Day events will apply on Friday, November 26th. Take some time to review below.
RSD Shopping Guidelines
Store is open from 9:00am until 8:00pm.
As usual, one copy per person, only. For fairness sake, we have to prohibit multiple buys of the same release.
Strictly first come, first served - no customer reservations.
Face-covering is required in-store, at all times.
We will be providing a 'personal shopping service' for RSD Black Friday releases. So, please have your wishlist ready prior to entering the store, and Rough Trade staff will look to obtain your selections for you. A wishlist form will be available at the store. Please keep in mind that you may not get everything on your list and that the titles on the list may change.
To help us manage the safe capacity of the store, we kindly ask that you are prompt with your purchase, helping us ensure everyone receives service, as fast as possible.
As it will be a busy day with unprecedented requirements, we kindly ask that you are patient and courteous to all our staff members.
All remaining / unsold Black Friday RSD releases will be available online the following day, Saturday, November 27th at 8:00am EST.

Please make sure that your credit card details are up to date prior to the stock going online to make sure the items are still available when you're ready to check out.

Be advised that our online queuing system allows you to shop for 20 minutes once you've made it onto the website.
Enjoy! - this is a day to celebrate great music and great record shops, so even with all the guidelines, we hope you'll find the release(s) you've been patiently waiting for, and as with all record purchases, they deliver a joy for decades to come!
BLACK FRIDAY 2021 - titles we're excited about...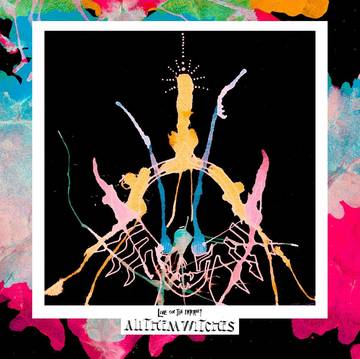 All Them Witches are known for their loud and lengthy live shows. 2020 found the band releasing their critically acclaimed album, Nothing As The Ideal. An album release from this band would traditionally be followed by a lengthy 18-month tour across the globe. Due to an international pandemic, the band's touring plans were brought to a halt. This did not stop All Them Witches from assembling in a studio to broadcast a live set for their fans. The set was roundly received as an amazing performance and fans immediately inquired as to whether or not this show would be available on vinyl. Well... it now is!
This 16-song set is pressed on 6 variations of color vinyl across 3 LPs, housed in an individually numbered, foil-stamped wide spine jacket with spot gloss. Color variations include turquoise, black, white, pink, metallic silver, or metallic gold mixed with sea glass. Also includes an 11" x 11" insert.
Can you believe there hasn't been a legitimate Shangri-Las collection issued on vinyl since, well, forever?! At least not since the advent of the CD era. But we're making up for lost time with this one– when it comes to Shangri-Las compilations, this one's (sorry) the leader of the pack! Twenty-five tracks newly remastered by Eliot Kissileff from tape sources, presented in a 2-LP set pressed in (vroom! vroom!) clear with black "tailpipe exhaust" vinyl, and housed in a gatefold jacket with a 4-page insert. Liner notes by Shangri-Las expert John Grecco featuring his personal reminiscences of such legends as producer "Shadow" Morton, engineer Brooks Arthur, and band manager Larry Martire and rare photos complete the best-looking Shangs package ever released. "Remember (Walkin' in the Sand)" (the "Oh No" song of TikTok fame), "Leader of the Pack," "Give Him a Great Big Kiss," "I Can Never Go Home Anymore"...all your faves, sounding better than they ever have before!
Lana Del Rey's Chemtrails Over the Country Club album, on exclusive translucent cobalt vinyl with an alternate cover!
Jason Isbell tweeted on 11/5/2020 - "If Biden wins Georgia I'm gonna make a charity covers album of my favorite Georgia songs- REM, Gladys Knight, Vic Chesnutt, Allmans, Cat Power, Precious Bryant, Now It's Overhead, etc... And damn is that gonna be fun"
This is that (double blue vinyl) album! The album includes covers of songs by Cat Power, Otis Redding, Indigo Girls, the Allman Brothers Band, Gladys Knight & The Pips, and more. All proceeds go to Fair Fight Action.
Reissue to celebrate the 10th Anniversary of GRAMMY-winning artist Thundercat's debut album from 2011: the record that introduced Thundercat to the world as a truly mercurial talent. Executive produced by his longtime musical partner Flying Lotus and featuring musical contributions from Erykah Badu, Taylor Graves, Austin Peralta, Miguel Atwood-Ferguson, Kamasi Washington, Brandon Coleman, Chris 'Daddy' Dave, Shafiq Husayn, Om'Mas Keith and more.
Translucent red LP housed in a beautiful gold sleeve with a large hologram sticker and gold holofoil detail. Includes two bonus tracks: '$200 TB' and 'Daylight (Reprise)'.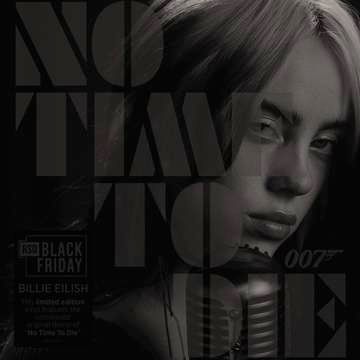 "No Time To Die (Live from the BRIT AWARDS)" + "No Time to Die (Demo)".
Side A is a live version of Billie's theme song for the James Bond film No Time To Die, and Side B is a demo version that has never been released.
The soundtrack includes several instrumental pieces by Australian composer Sven Libaek. Songs include original David Bowie recordings, Bowie covers by Seu Jorge, and two songs – "Search and Destroy" by The Stooges, and "Gut Feeling" by Devo – that had been produced or co-produced by Bowie. Although Wes Anderson worked with Devo co-founder Mark Mothersbaugh for the soundtrack for this and all of his prior movies, this soundtrack marks the first time one of Devo's songs, "Gut Feeling," was used in a Wes Anderson film. Mothersbaugh's Devo bandmate Bob Casale (aka "Bob 2") co-produced the soundtrack with Mothersbaugh. Cerulean Blue 2 LP.
Recorded Live for the BBC In Concert Series in 1971, and produced by Series producer Stanley Dorfman, Carole King performs hits from the seminal album Tapestry. Backed by members of Jo Mama (who were featured on the album), including her longtime friend and collaborator Danny "Kootch" Kortchmar on guitar. The setlist includes her songs "I Feel the Earth Move", "(You Make Me Feel) Like A Natural Woman", "So Far Away" (ft. James Taylor), "It's Too Late", "Will You Still Love Me Tomorrow" and "Up on the Roof." Never before released on vinyl.
NOW became Maxwell's first album to reach #1 on the Billboard 200, selling over 296,000 units in the U.S. in the first week and later certified Platinum. The album delivered the undeniable grooves "Get To Know Ya", "Lifetime", and "This Woman's Work". To celebrate the 20th anniversary, it's being reissued for RSD Black Friday on "Root Beer Brown" vinyl with a 12-page booklet containing rare photos and a new essay by Nelson George.