"We believe that great music transcends all boundaries, so are always open-eared about music coming from around the globe." Tim Dellow
If ever there's a label that knows how to bottle lightning, it's Transgressive. One of the most prolific and prominent UK labels that shot to the forefront of the British indie music scene in 2004 with early releases from The Subways, Mystery Jets and The Young Knives. Transgressive's keen ear then went on to pick up the likes of Johnny Flynn, Foals, Pulled Apart By Horses and a further catalogue of hit heavy, hard working stars.
They now celebrate 15 years with a smorgasbord of artists from all over the globe. KOKOKO!, Marika Hackman, Julia Jacklin, SOPHIE, Let's Eat Grandma and future stars Arlo Parks and Julien Chang all adorn the roster. Transgressive might just be Britain's definitive indie label of the 21st Century.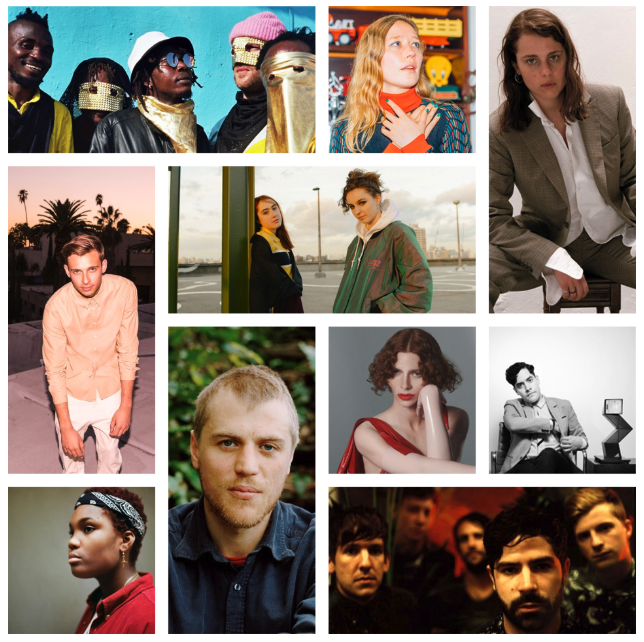 5 Minutes with Tim Dellow

OK, where do I start? You guys have one of the most eclectic groups of artists, so this is going to be tough. Shall we start at the beginning? What made you want to start a label?
We wanted to support artists that we felt weren't getting the attention they deserved and also see our friends release some great records. To start with we had no plan, but I think sold we 150 of our first 7" through Rough Trade Shops back in Covent Garden... I remember lugging the boxes from my flat in Wood Green all the way over and plonking them on the desk. Good times. Bad for our backs.
You dig up some real gems and have kickstarted the careers of many household names. How do you keep your ear so firmly to the ground? Do you provide much direction to new signings?
Thank you. I think that talent attracts talent... If you do a good job shining a light on a particular artist time and time again, then it attracts the ones who want to take that sort of approach to their careers to get in touch. We always make suggestions around direction, of course - it's a relationship and partnership with each artist, but always offered as a suggestion rather than a dictate and we'll always respect the artist to make the right creative call.
With bands like KOKOKO!, Songhoy Blues, and erstwhile Transgressive artists like Africa Express, you appear to be at the forefront of Afro-centric pop in the UK. Where does this originate from? Can we expect any more from Transgressive?
We believe that great music transcends all boundaries, so are always open-eared about music coming from around the globe. We've recently signed Julien Chang from Baltimore, Boniface from Winnipeg, a new artist from Walsall in the midlands, and another from Taiwan - so open-minded indeed. We'd love to work with more African musicians - it's an inspiring continent who's richness of music has always inspired us, but we just have to fall in love with the artist first. Aside from them coming from vastly different countries, Songhoy Blues and KOKOKO! are moving in such different directions and exploring such different ideas musically, it's a joy.
Let's look forward. What are you most excited about for Transgressive coming up this year?
Weeeelllll... It's still busy! On the Publishing side, we have the second part of Foals' magnum opus "Everything Not Saved Will Be Lost", which is unreal. We're really hyped about Arlo Parks who we've just signed and will be releasing lots from in short order, and the aforementioned Julien Chang album is mindblowing... Plus we'll have a few surprises from more familiar Transgressive names!
Congratulations on 15 years, you're almost old enough to drive. Do you have any advice for younger labels, and how they can become the next Transgressive?
Yeah! Interestingly, I think out of the 6 of us in the office there's only one qualified driver so we need to get on that! For younger labels, I'd say LEARN TO DRIVE IT'LL BE EASIER THAN SCHLEPING A HUGE BOX OF RECORDS TO ROUGH TRADE. Other than that, be open-minded, listen to the artist, follow your convictions, don't be proscriptive, and have fun. If you've found a passion in music and you can make it your hobby, or even better, make a livelihood from it, it's a massive privilege. Just focus on that idea, work hard, and be nice!