#RoughTradeTX
Dear friends and music lovers,
As the music industry and the entire globe battles with the effects and constraints of the coronavirus, we want to make sure we can continue to deliver spirited music updates, transmitting the creativity, passion and prowess of our favourite artists, to our global Rough Trade community of music fans.
With this in mind we are excited to launch Rough Trade Transmissions, a new Instagram TV series curating exclusive content from some of our favourite artists across @roughtrade and @roughtradenyc channels. Kicking off with The Lovely Eggs, tune in tomorrow Wednesday 25th March at 6pm GMT/2pm EDT and every weekday thereafter for a new video aka #RoughTradeTX.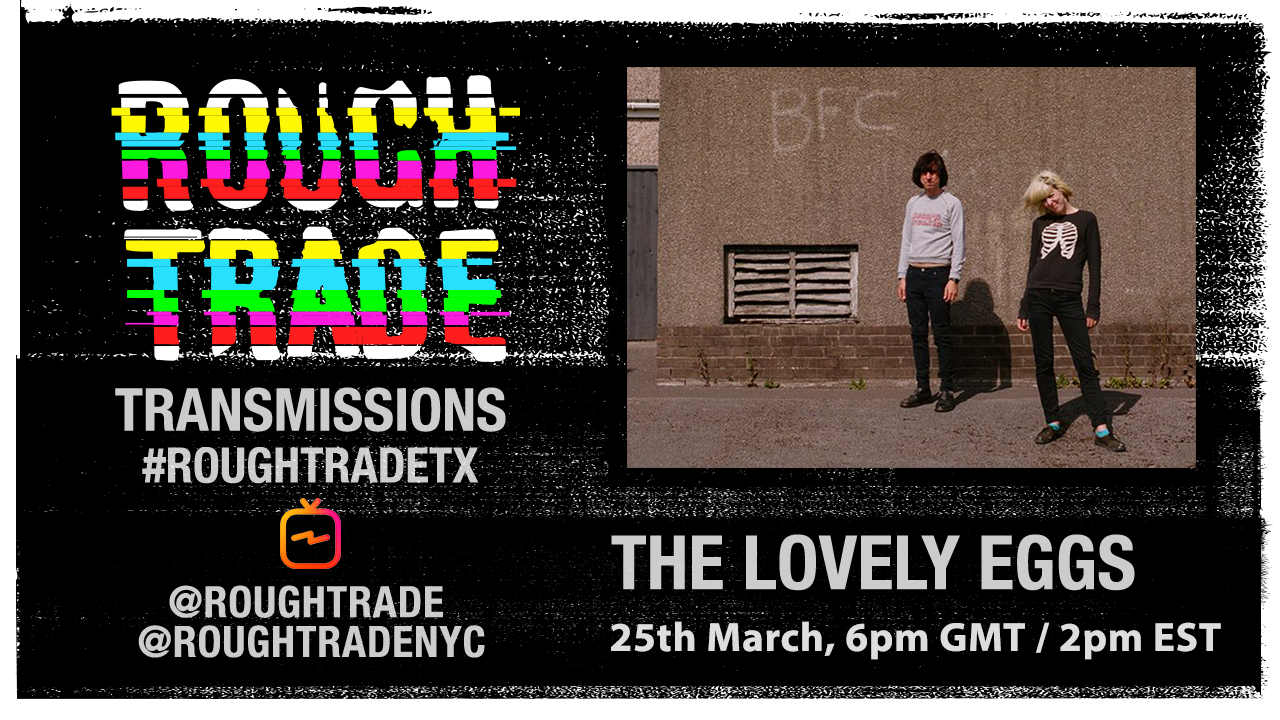 Every Transmission will be unique, but expect performance, Q&A, chat and improvisation that offers both welcomed familiarity and new found discovery. You can also pre-order/buy albums from roughtrade.com (currently UK ONLY).
Keep an eye on our social channels and event pages at roughtrade.com/events for new listings!
Looking forward to it.
Keep safe, keep watching, keep listening.
RT x