"It was a long time after playing music together that we ever considered ourselves a band, so having this kind of momentum feels pretty special and pretty weird."

Emily chats to Ollie, Arthur and Louis of Bristol-based 5-piece Squid, celebrating the release of their exceptional debut album Bright Green Field, working once again with producer Dan Carey, sound and style and recording live to vinyl for RSD 2021. Bright Green Field is Rough Trade Album of the Month for May.
Buy now
Squid - Bright Green Field
Emily also shares recent Edit album highlights from the late Tony Allen, Dodie, Girl in Red and staff favourite Alfa Mist.

Thank you for listening! Enjoying our podcast? Please consider leaving us a review on Apple Podcasts.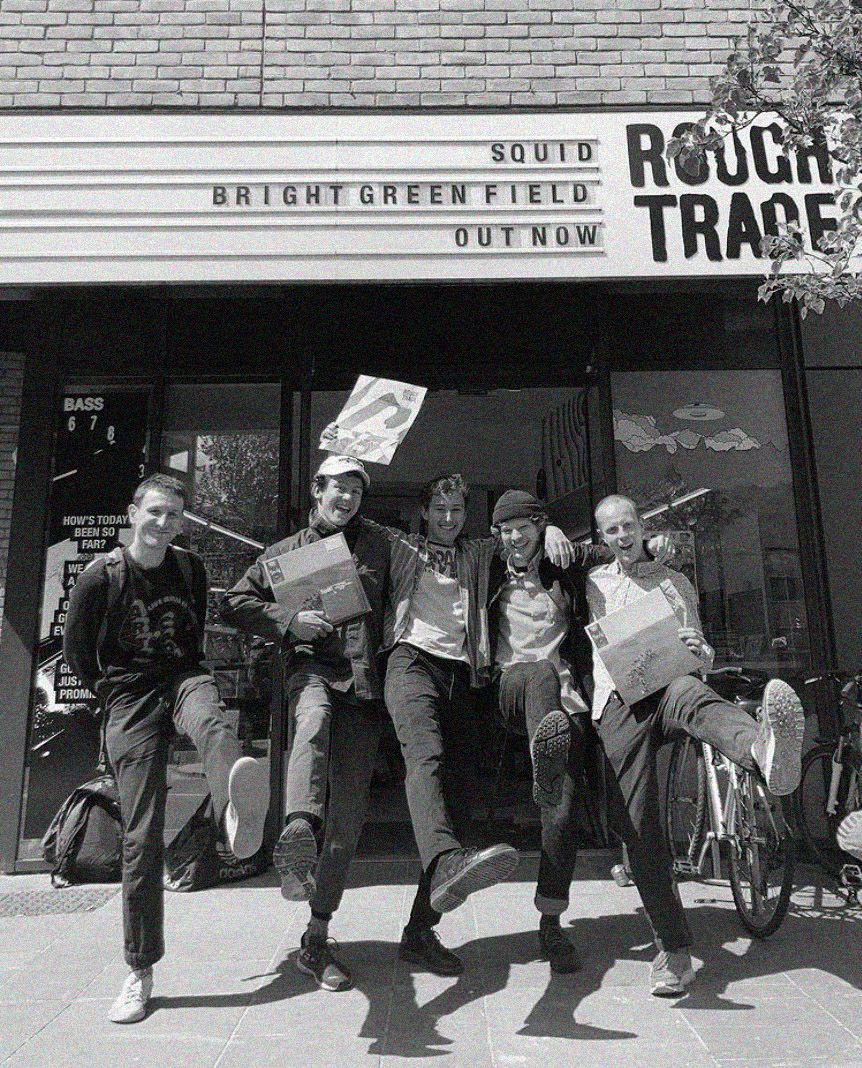 Music played
Tony Allen - Stumbling Down
Girl in Red - Body and Mind
Alfa Mist - Organic Rust
Dodie - Rainbow
Squid - 2010
Playlist
Check out tracks from Rough Trade Edit albums in our dedicated Rough Trade Edit Podcast Playlist 2021 on Spotify. Never miss an episode.