Music's local record store.
If you've visited our oldest and most beloved store on Talbot Road, London in recent times, you'd be forgiven for thinking it needed a lick of paint or two.

Enter 2020 and not only have we spruced up the shop exterior, but expanded into the basement, improving on the interior to accommodate better racking and a wider selection of titles. Think more vinyl, more CDs, more books and more space to while away an afternoon browsing or having a chat at one of our TWO (!) counters.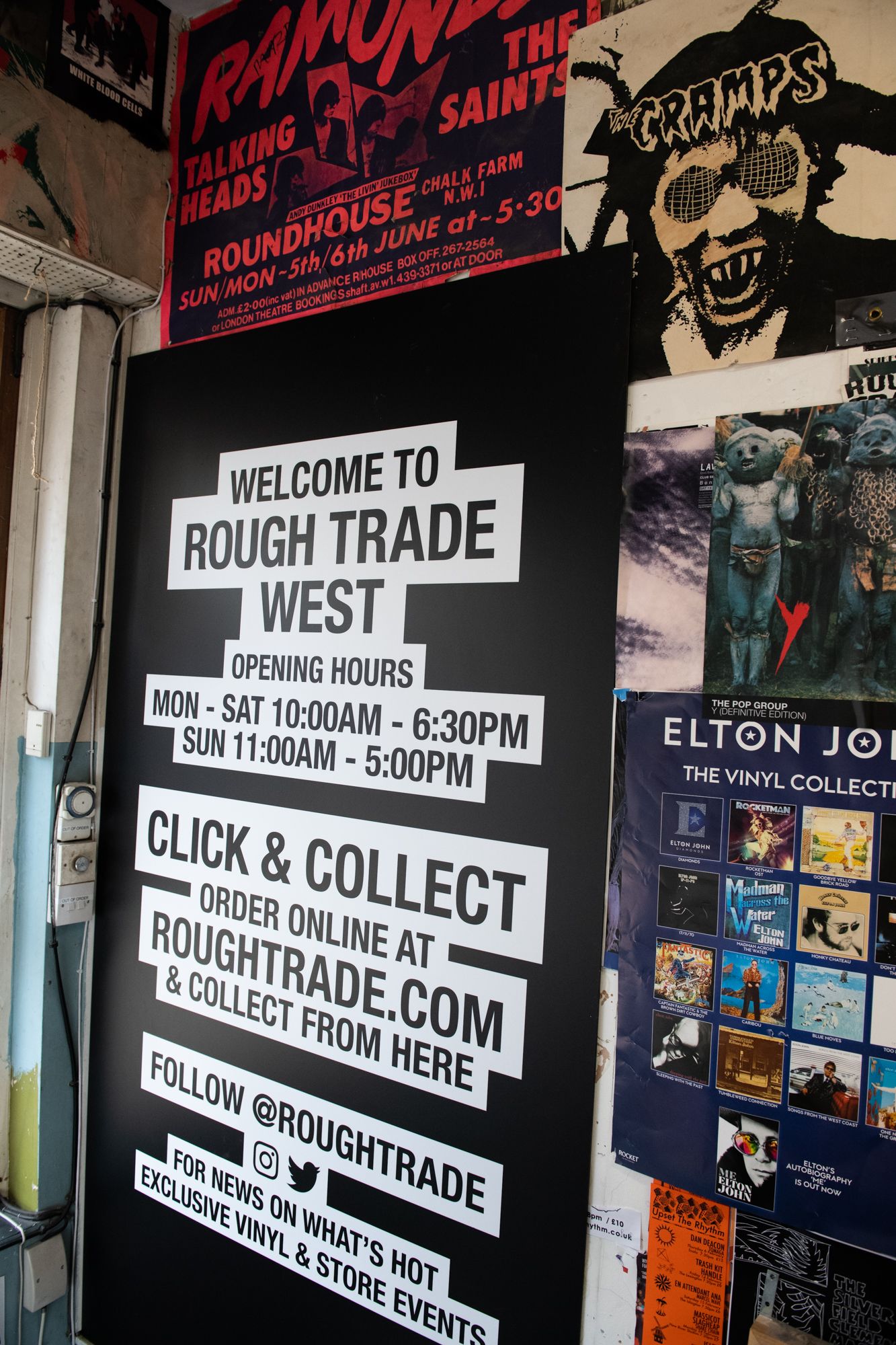 This all calls for some celebration...
Since opening back in '76, Rough Trade West has long been regarded for its close connections within the music community, that continue to this day. As such an integral part of our shops' culture, we thought it would be fun to reflect and reminisce about some of the most memorable moments. And who better to take us on this wild ride than Nigel House himself, Director and an essential part of Rough Trade for almost 40 years (!)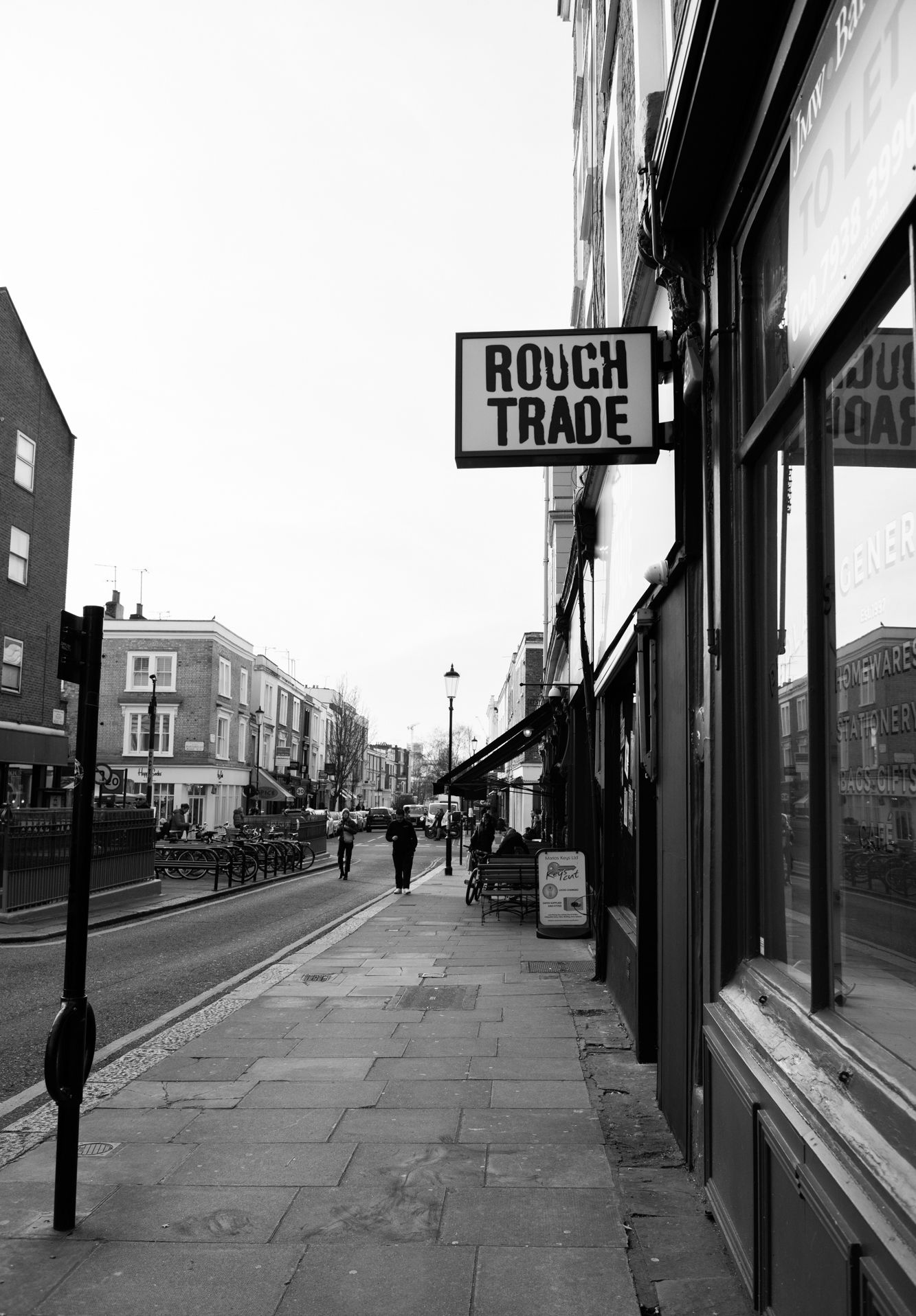 Emily and Al spent an afternoon taking a fine tooth comb to the West walls, listening to Nige uncover the stories behind the various art that adorns them.

Seriously, the guy should do paid tours or something. Goldmine. Here's some of the best bits.
#WestSideStories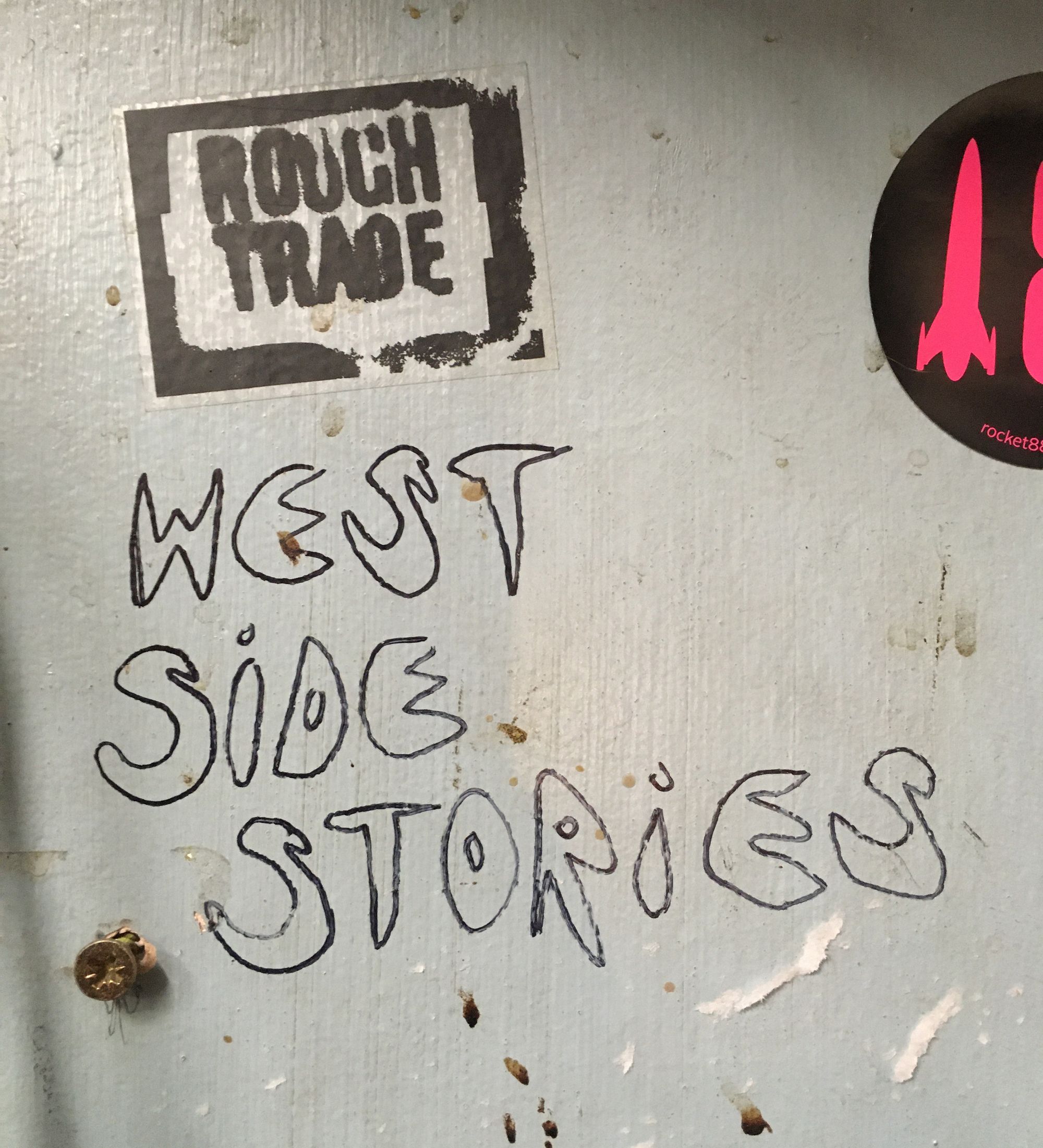 The Clash! Acklam Hall was this venue underneath the flyover and I mean, everyone played there. I must have seen a million bands there... Scritti Politti, Stiff Little Fingers... I didn't actually see The Clash show as I was home visiting my mother!
Meat Puppets must have been one of our earliest in-stores. We have a nice signed poster too and they were on the same label as Black Flag. In fact, we used to get these amazing shipments from America, boxes of punk records, so Black Flag, Meat Puppets, Surfer Jets, but we also got Thrasher Magazine. People would find out we were getting these boxes in, so we'd end up taking delivery of them and just selling straight from the crate! And that's what really started the whole skateboard thing for us. In fact when we were selling Skate Rock Thrasher Magazine, we sold some skateboards as well as records for a while. That connection between West Coast American hardcore punk and skateboards, in fact that whole West Coast scene, we just used to sell so much of it, it was all so exciting.
Hüsker Dü's Zen Arcade, a record I still listen to now, so great. I can remember when it came out (or when CDs came out), I said right! I'll buy a CD player when Zen Arcade comes out on CD.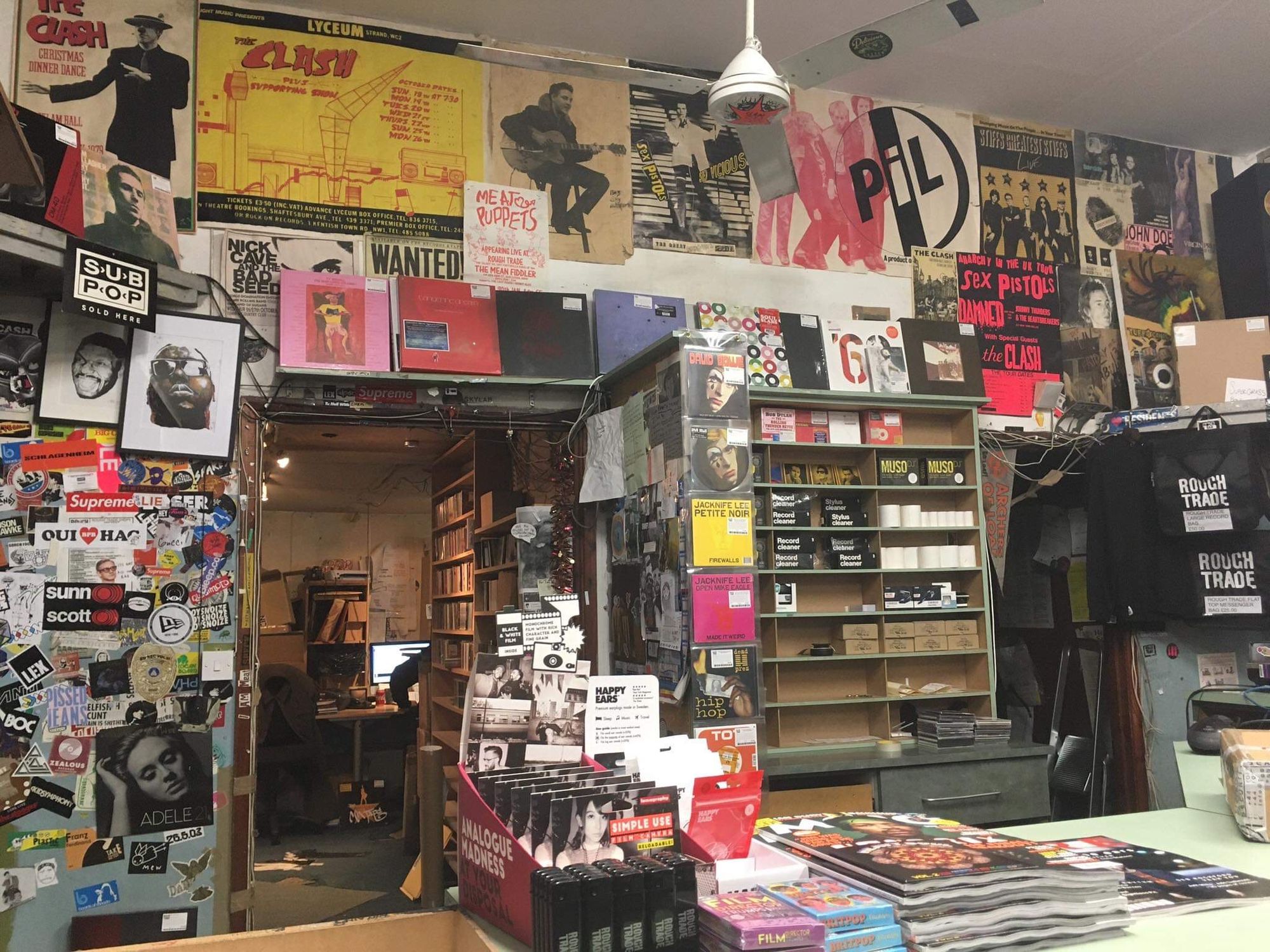 When Pete, Jude and I took over the shop we had to move out of Kensington Park Road, to this shop here at Talbot Road. We took down all the posters and all the singles sleeves off the walls and moved them here, piling one on top of another. That was back in the early eighties, then about 3 or 4 years ago we had to have the ceiling lowered for sound proofing. So we took all the posters back off the walls and deep beneath the Tad poster and a Tindersticks poster was an original Anarchy in the U.K. tour poster, the one that you see up there today. We'd covered it up years ago when we thought nobody was interested the Sex Pistols anymore!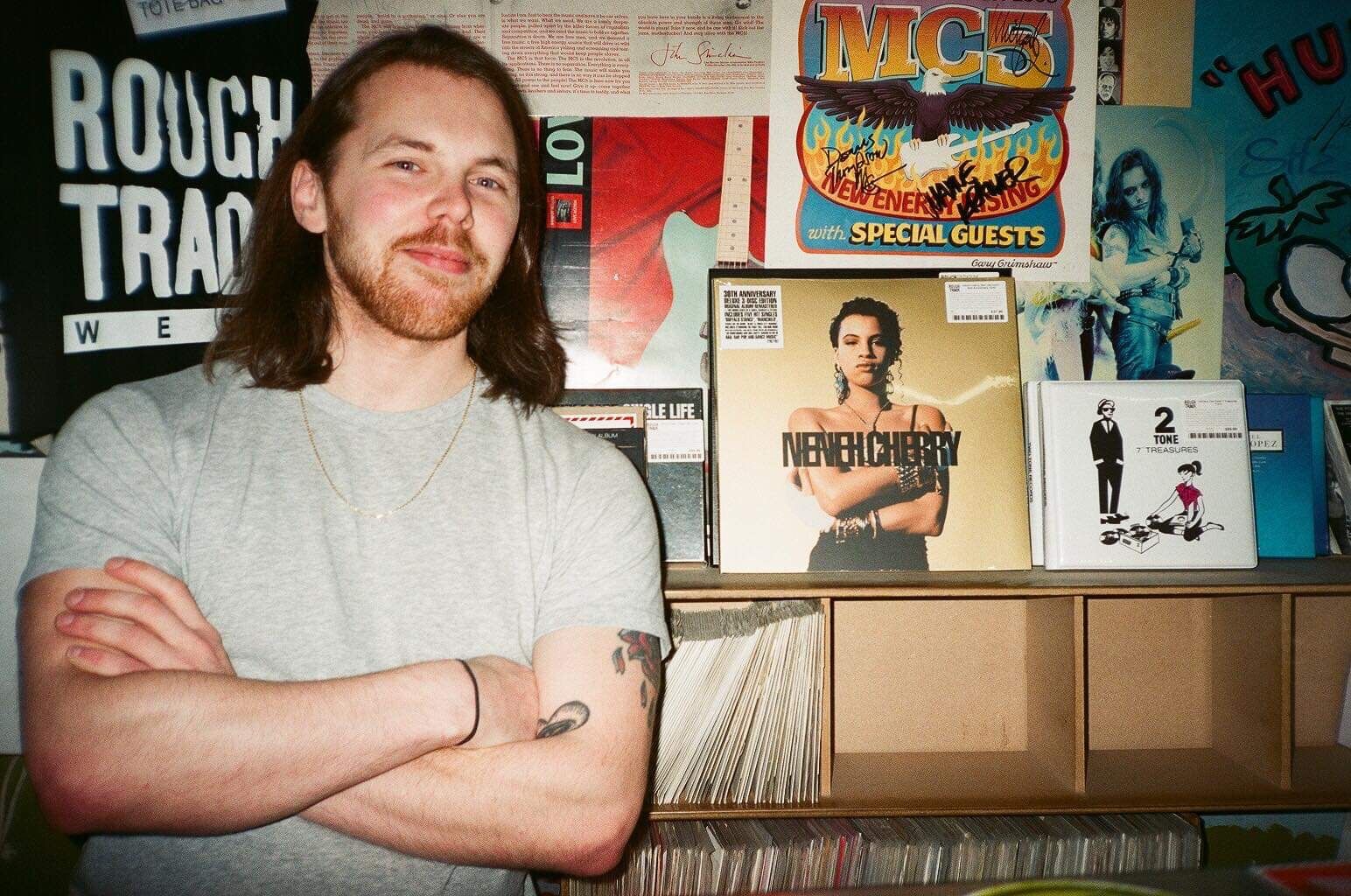 We also have an MC5 signed poster - they did a signing here, I think they'd just done a deal with Levis.
And of course we have the wall with all the single sleeves! I mean they are from around '76-'81 I would guess, but we did try to keep it up to date, we never wanted this place to become a museum, it was always about the new. It just got hard to keep up though! There's the first Rough Trade single up there and the one that I look at lots of times and that I really want is the X Adult Books 7". I've got the single but I don't have the sleeve to it. Sadly those are all glued up there now!
Paul Cook used to come in regularly and he said to us 'why haven't you got any Sex Pistols up there'? We had the vinyl, we just didn't have any sleeves for some reason, so he went away and came back and gave us the sleeve to Holidays in the Sun and signed it for us.
The Atoms was Keith Allen's group and the one above it The Scars, a really great Scottish post punk band who were excellent. One of them lives around the corner and his daughter comes in and buys records sometimes.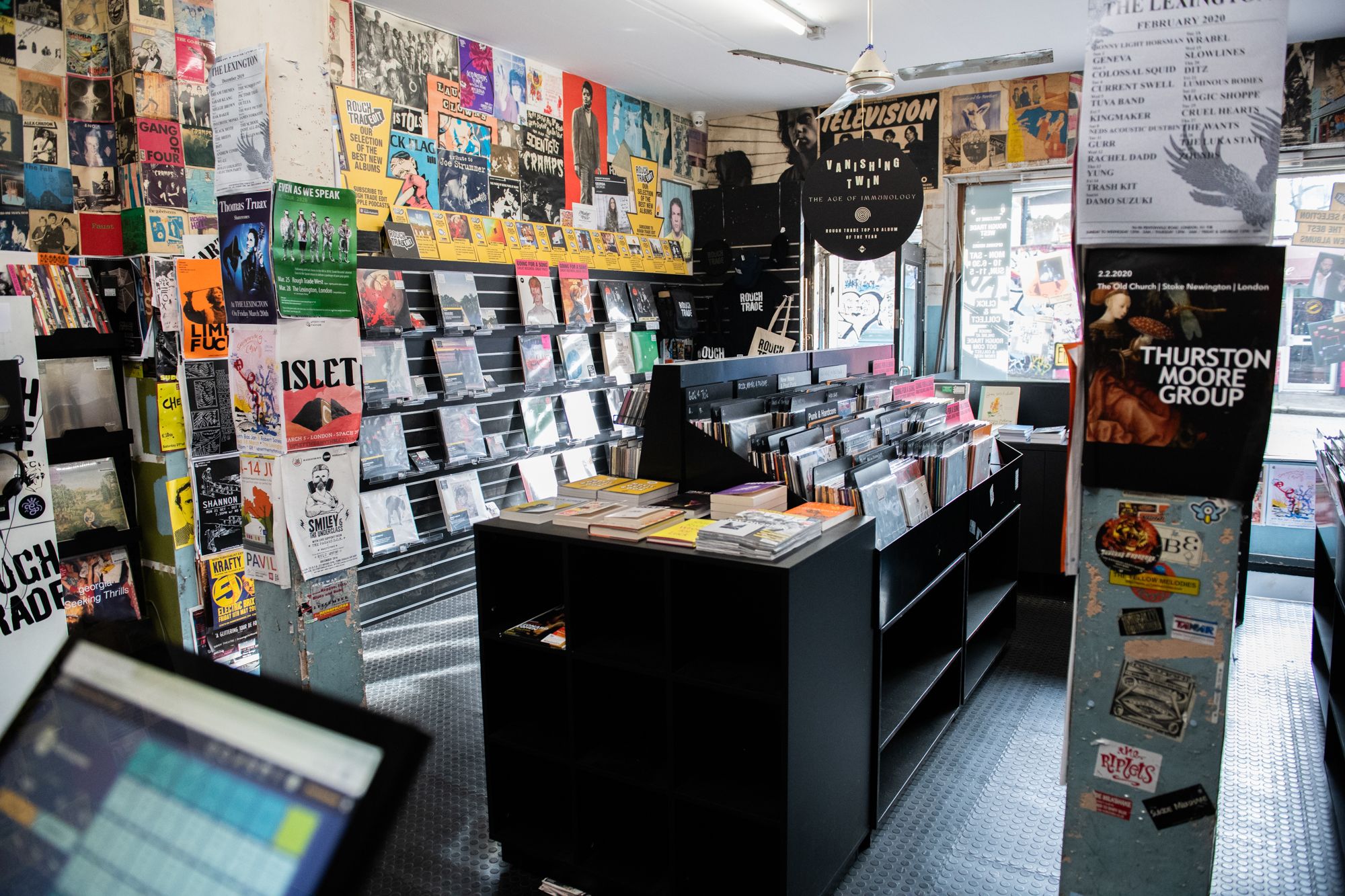 Fela Kuti, a great picture of him and his many, many wives! Lovely signed posters from Georgia (former West employee!) and Bon Iver to say thanks for everything we've done for them.
As you come into the shop on the right, we have a nice White Stripes poster from a really early show they did, not here sadly, but in America. Jack came in here though, along with Geoff from the label, to say hello which was nice.
One of our friends Kevin Allen made a documentary about the Cricket World Cup in India and he got this picture signed by Sunil Gavaskar, who is like a god in India. We're big cricket fans here and that flag is actually from the boundary perimeter, possibly from the final. Lots of music fans are cricket or football fans. I've always been a huge cricket and football fan as you know and we used to sell so many football fanzines…. I always think the connection, you know, people like a bit of order in their lives! So cricket stats and that fit rather nicely.
Septic Death, another West Coast band. So there was an artist called Pus Head and that's his art there on the wall. He was the singer I think, but he did loads of amazing art.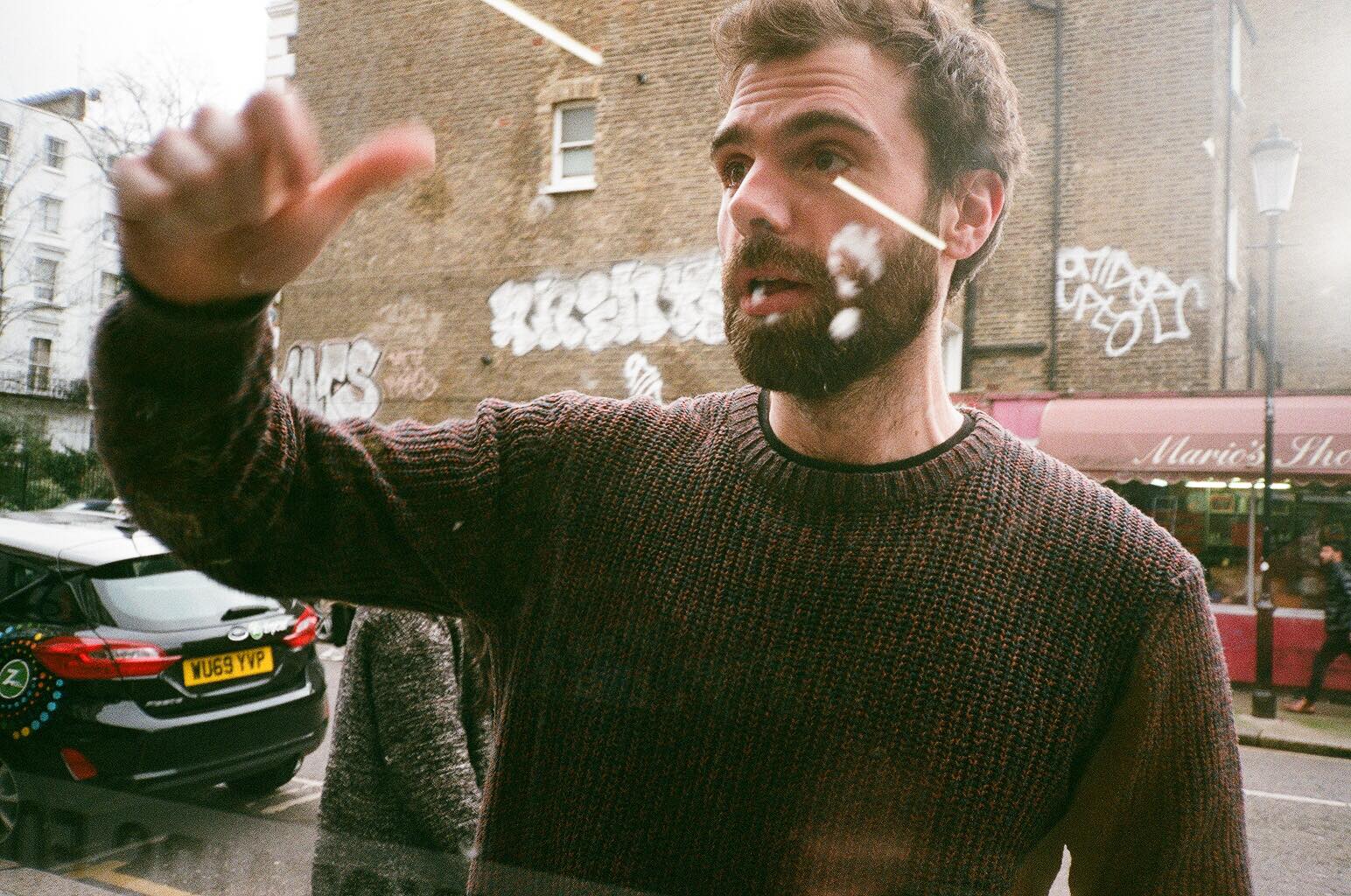 Television and Blondie at Hammersmith Odeon, looking very knackered now. But that's what I like, we don't want to keep it as a museum and they do get wet and things, but I don't want them in frames!
(Al) Nick Cave up there to the left above the door… his son Earl comes in sometimes and buys cassettes. One time we had a giant Belle & Sebastian display as it was an Album of the Month and Earl is on the cover of it. He walked in one Sunday when Jack and I were here and we were just waiting for him to notice it!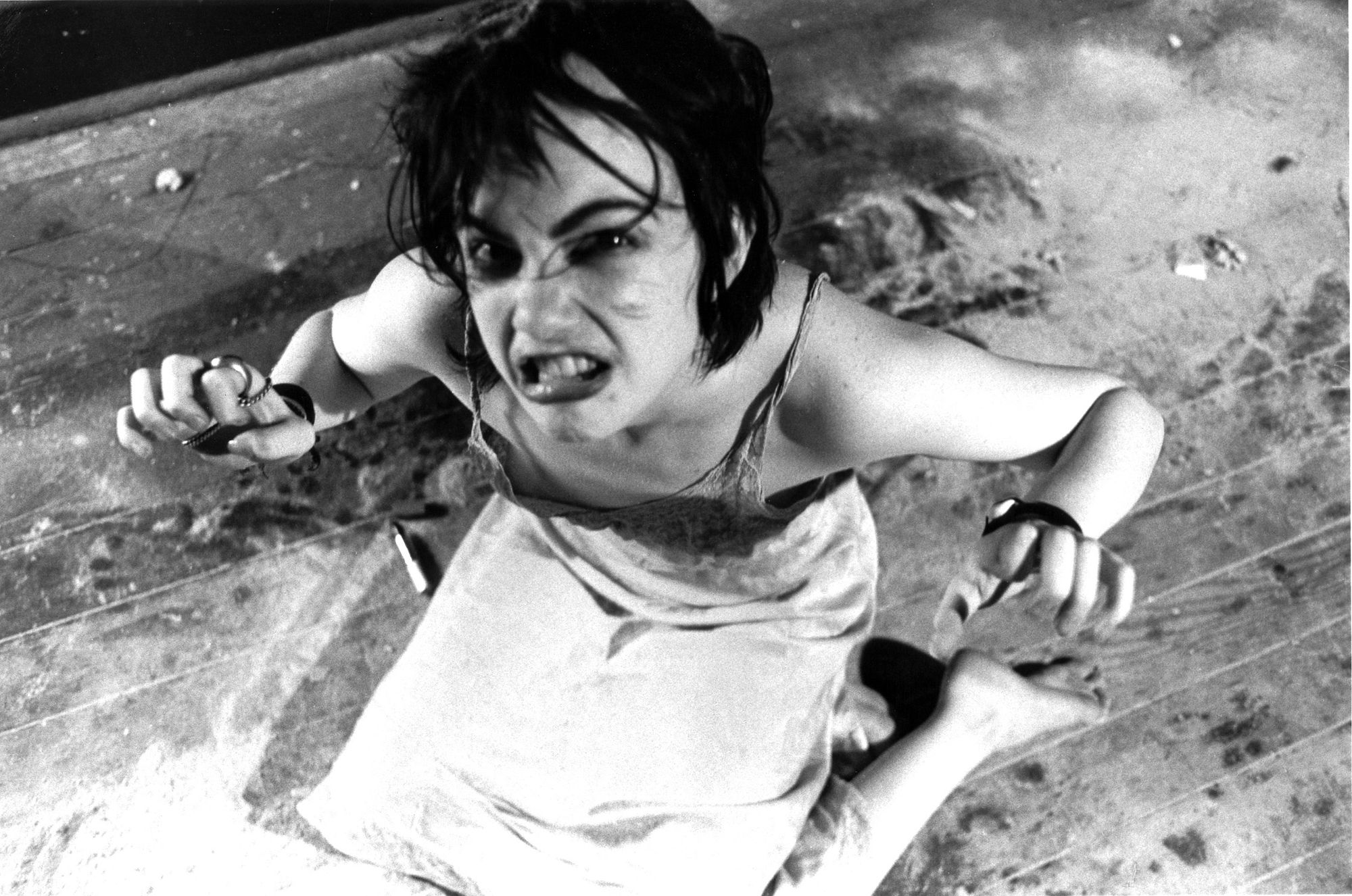 Feotus' Jim Thirlwell from Australia lives in New York and I still see him now quite regularly. He did these really great singles and used to hang around with Lydia Lunch. Richard Kern made these films…they're pretty tame compared to today's porn, but he did these films and Jim was in them, Lydia too. It wasn't anything….awful(!) I just remember we used to sell the videos and one time they were stopped at customs and customs are on the phone with Pete and he says 'well I didn't realise they were like this, I have children you know!'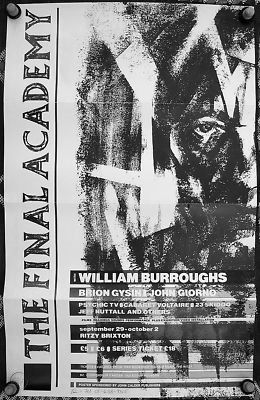 William Burroughs' Final Academy poster. So at the time of Throbbing Gristle, Cabaret Voltaire, Fad Gadget, they did this event called The Final Academy with Burroughs talking. I suppose his influence, all the cut up techniques of his writing and also Brion Gysin with the tape recordings, was so influential in so many ways, for so many people, both musically and lyrically.  
Geoff from Coil, so sad, he died a long time ago. He came here when he was a schoolboy, with a fanzine, Stabmental I think. He was lovely, really nice guy.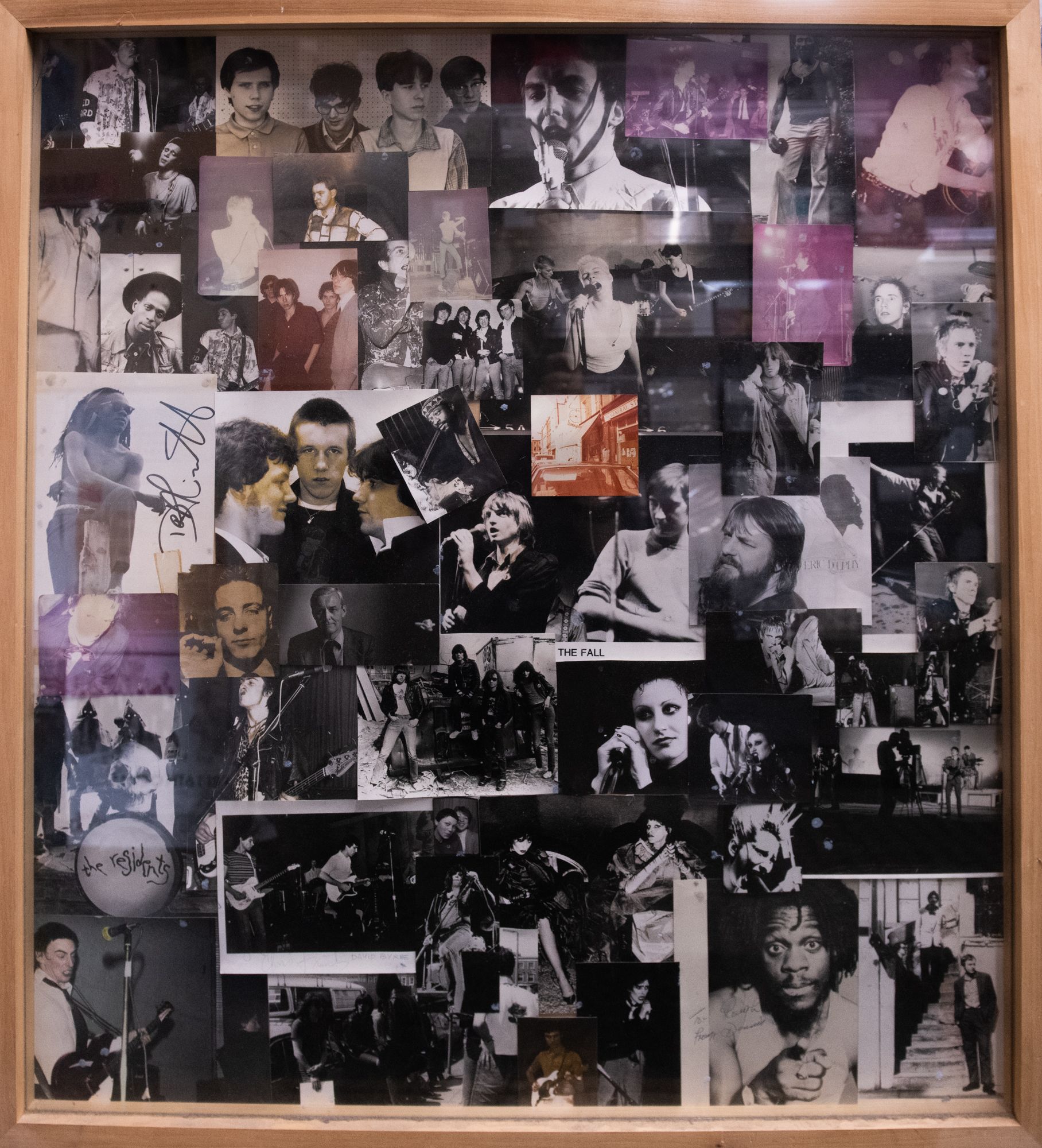 This frame has been in the shop for years, moves about a bit, but is a staple must-see. From top left…as annotated by Nige.
Clash / Feelies / Vic Godard / Lee Perry / Johnny Rotten
Richard Hell / Garth (original Buzzcocks bassist) / Penelope (Avengers singer) /
Dr Alimantado / Alternative TV / Mark E Smith / Robert Wyatt
Johnny Cash / Tony Benn / Ramones / Pauline (Penetration)
Residents / Talking Heads / Snatch /
Weller / Ramones outside 202 Kensington Park Road / Dennis Brown
Westrospective
We asked Rough Trade West regular Andy Chapman to share some of his favourite things about his local store.


Of course, the stories don't stop there. Not by a long way...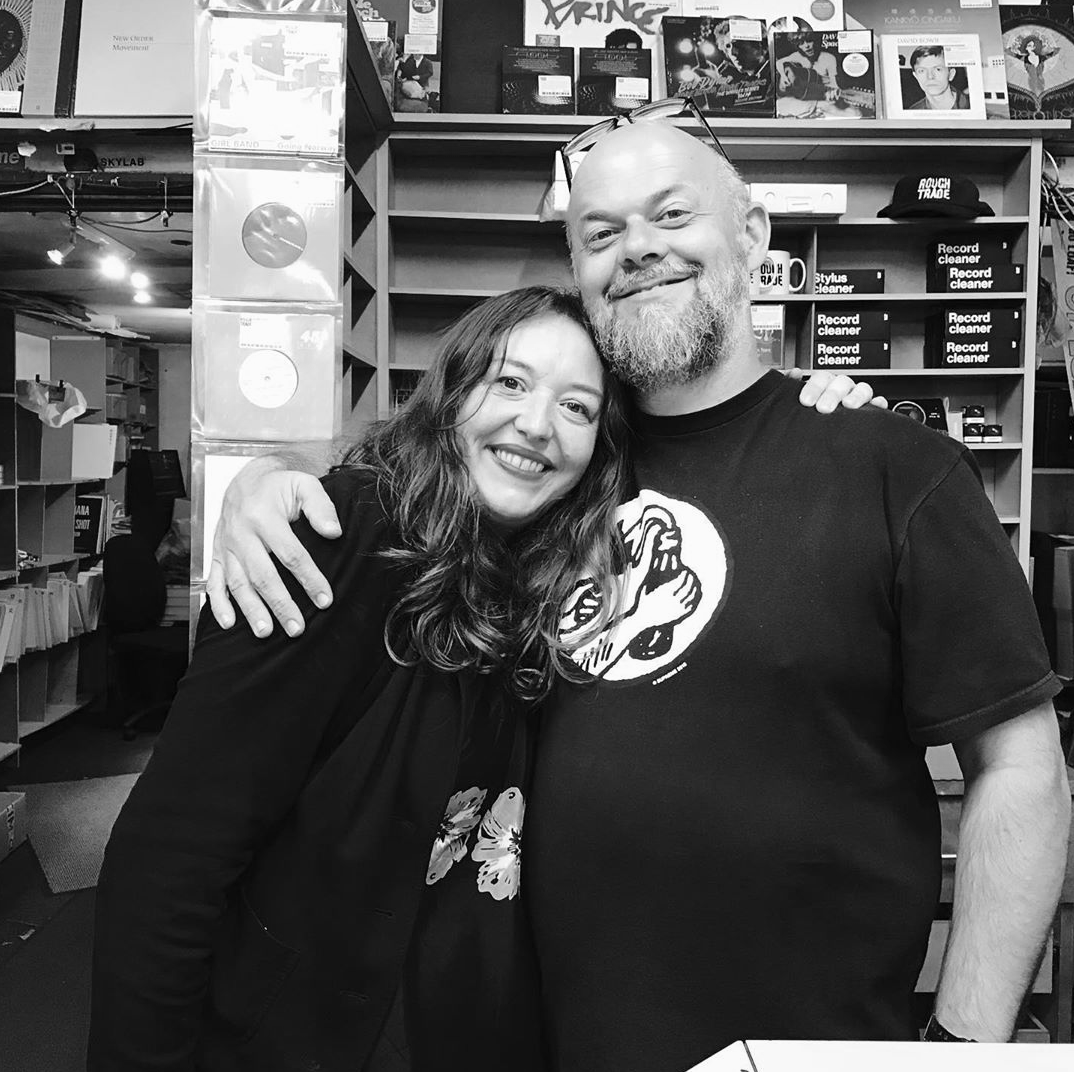 Rough Trade West continues to be relevant, playing its part in introducing new music to audiences both young and old and supporting artists from grassroots through to some of the biggest names out there today.
Last year saw Talbot Road play host to an unforgettable Record Store Day, with live sets outside the store from Blick Bassy, Celeste, Fontaines D.C., Peter Doherty and KT Tunstall to name a few.
These are the moments that often make us, but every day at West (and at Rough Trade) brings something new and that's what we strive to be at the forefront of, whilst always championing the past.
We're very proud of the culture that's been created; wonderful staff, brilliant artists, labels and most importantly, an amazing community of customers. We are determined to continue thriving on it.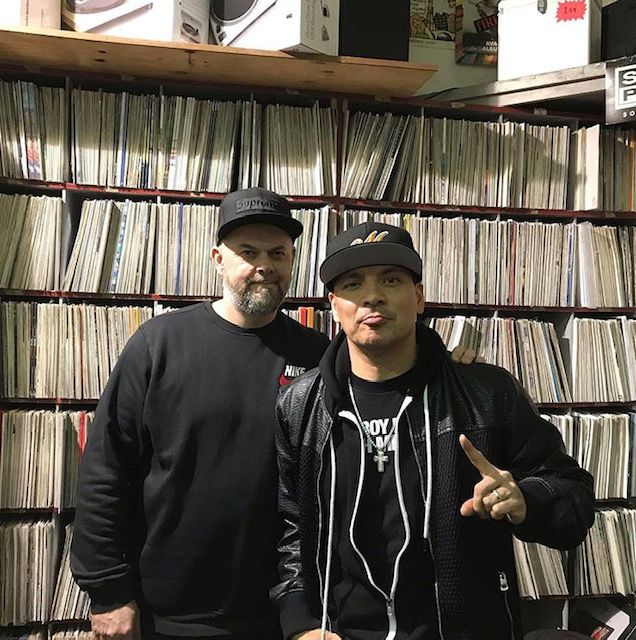 We hope you enjoy the new-look store (let us know what you think!)
See you soon. All are welcome x
Before you go...
In addition to this blog, we thought it would be cool to celebrate all that came before with something cut from the very same cloth our store was founded on.

We made a zine! Dedicated to anyone who's ever indulged in, contributed to or been curious about the vibrant community of artists, fans and friends without whom, our oldest store would not have survived.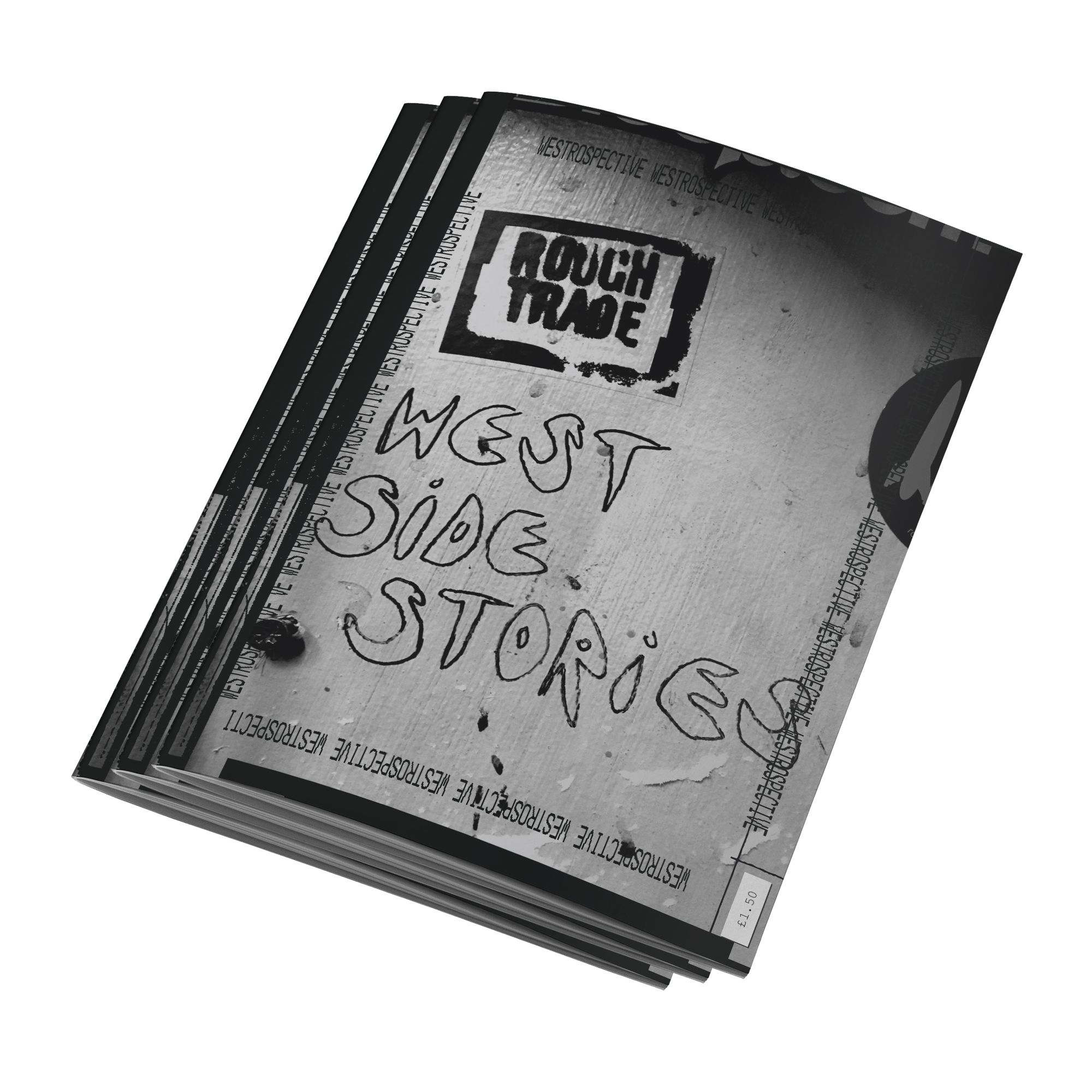 Westrospective: West Side Stories
Designed by: Tim Fowler
Curated and edited by: Emily Waller
Photos by: Naz Stone
Contributions from: Nigel House, Al Mills, Chris 'Bossman' Summers and all at Rough Trade West