The 90s - a decade that did not fit, but that's ok! Flannel up and feed that Tamagotchi as we rundown standout albums from this progressive period.
It's hard to condense the musical explosion of the 90s into one list or summary. An era of genre evolution, with as much of a boom for pop culture as underground experimentalism. From angsty grunge and Nirvana craze, to R&B and hip-hop storming the charts, the breakthrough of shoegaze or the birth of trip-hop, the 90s really was one of the best decades for music culture. And we fondly remember the cassette mixtapes, new hi-fi and evolving physical formats which enabled us to enjoy this future classic music.
As National Album Day returns for its sixth time on October 14th 2023, this year serves up 90s nostalgia, with Limited Edition, exclusive vinyl from 90s icons such as Blur, Duster, Gabrielle, Wu-Tang Clan, Jeff Buckley and many more. As an era with many pioneering moments, we see the perfect choice in trip-hop innovator Tricky (Massive Attack co-founder, record producer and rapper) to be the Album Day ambassador for this beautifully varied era. 2023 also sees Tricky release Maxinquaye Reincarnated, a reissue of peerless 1995 debut album Maxinquaye (catch him at Rough Trade East on Saturday 14th October - final tickets on sale now).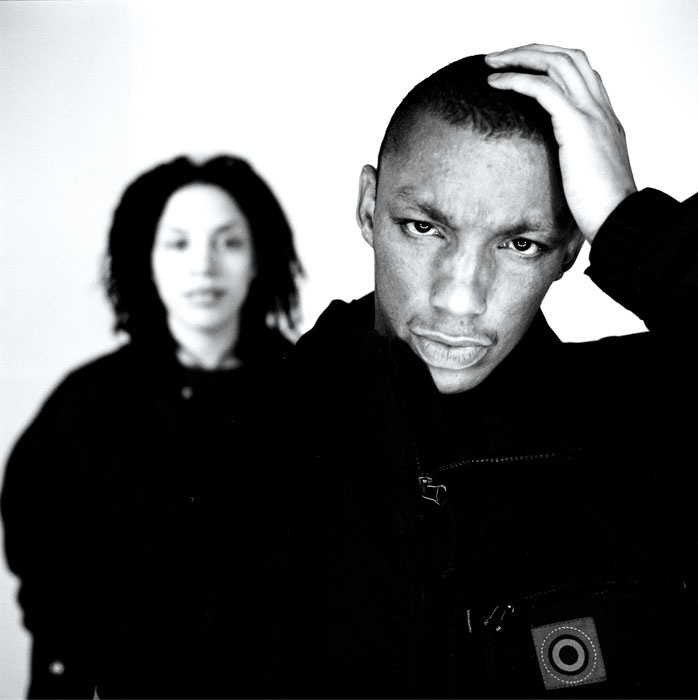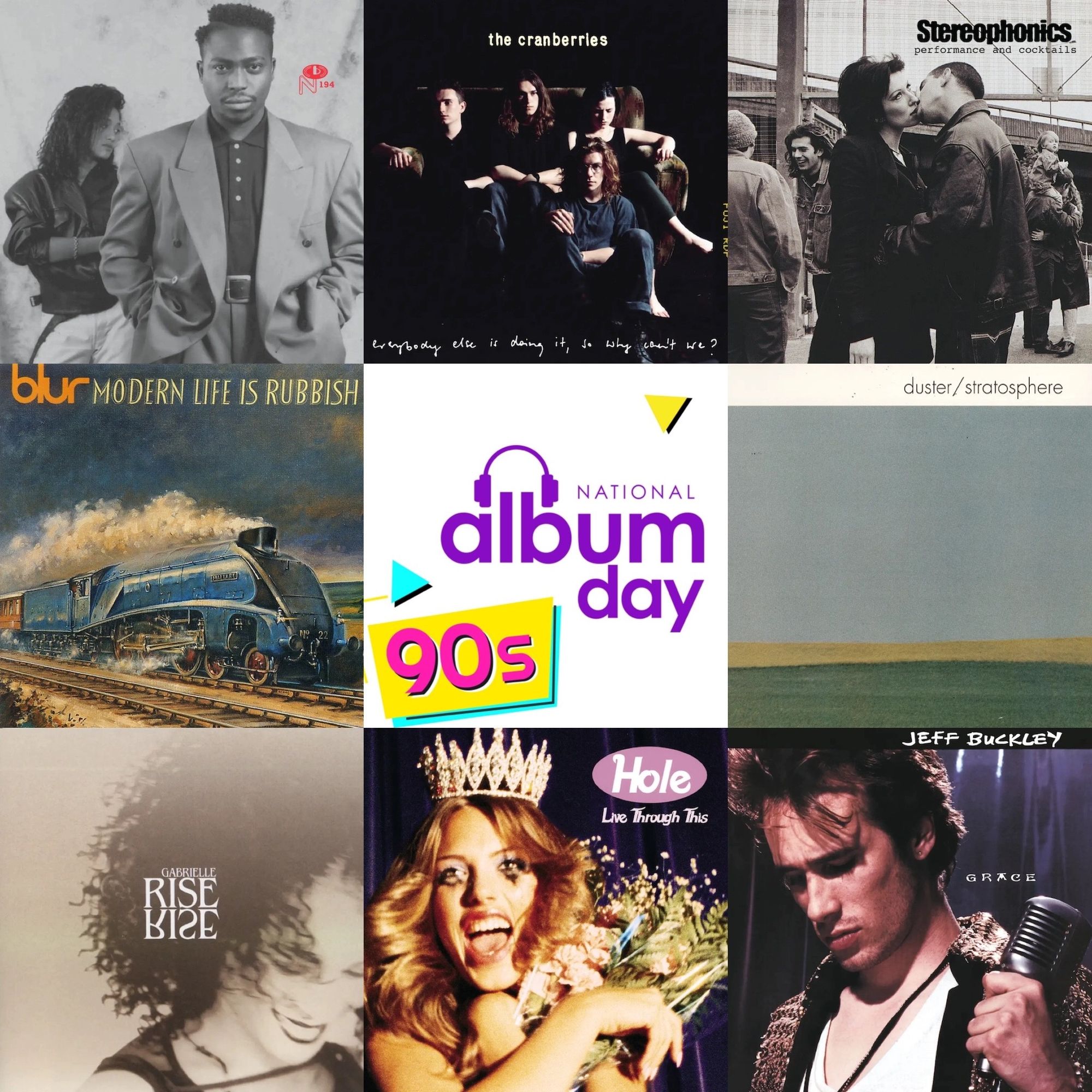 ---
Taking a trip back to this fabled time, Rough Trade East manager David Bruce takes on the joyous task of exploring a selection of seminal albums, one from each year of the decade.
"Mainstream music was dominated by hip-hop, R&B, pop & rock but many things were bubbling, not just music but cultural changes in our society, things could only get better! The birth of the MTV generation, the popularising of grunge music, girl power, Britpop, y2k, and the way we consumed our music! This generation was fearless, no social media to conform to, only the music magazines that laid down the law to every muso worldwide. Will we look back through rose-tinted specs? Damn right, we will, we fucking loved it.
These albums not only defined their respective years but also left a lasting impact on the music of the 1990s, influencing subsequent generations of artists and shaping the musical landscape for years to come."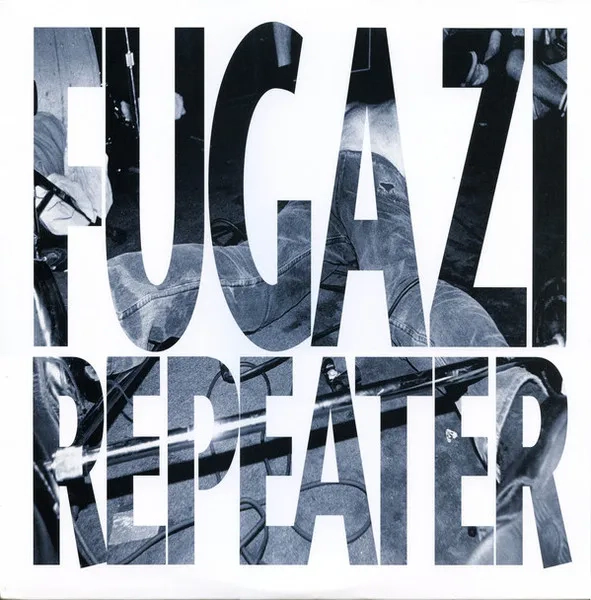 Repeater marked the emergence of the post-hardcore genre. It blended punk rock's intensity with more intricate musical arrangements and socially conscious lyrics. Fugazi's DIY ethos also had a profound impact on the independent music scene, offering foundations and influences that have lasted the test of time. It's like a punk rocket ship powered by thought-provoking lyrics, launching you into a universe of politically charged riffs and rhythms. With the intensity of a thousand mosh pits, it's the soundtrack for every rebellious heart.
The album and the band played a huge part in the development of many artists; Nirvana, At The Drive In, Refused, Red Hot Chili Peppers and so much more. Come on, when this band is Keanu Reeves' favourite band, you know they are on the right side of greatness.
Key Track: Blueprint - poetic lyrics, melodic guitars, tough and progressive.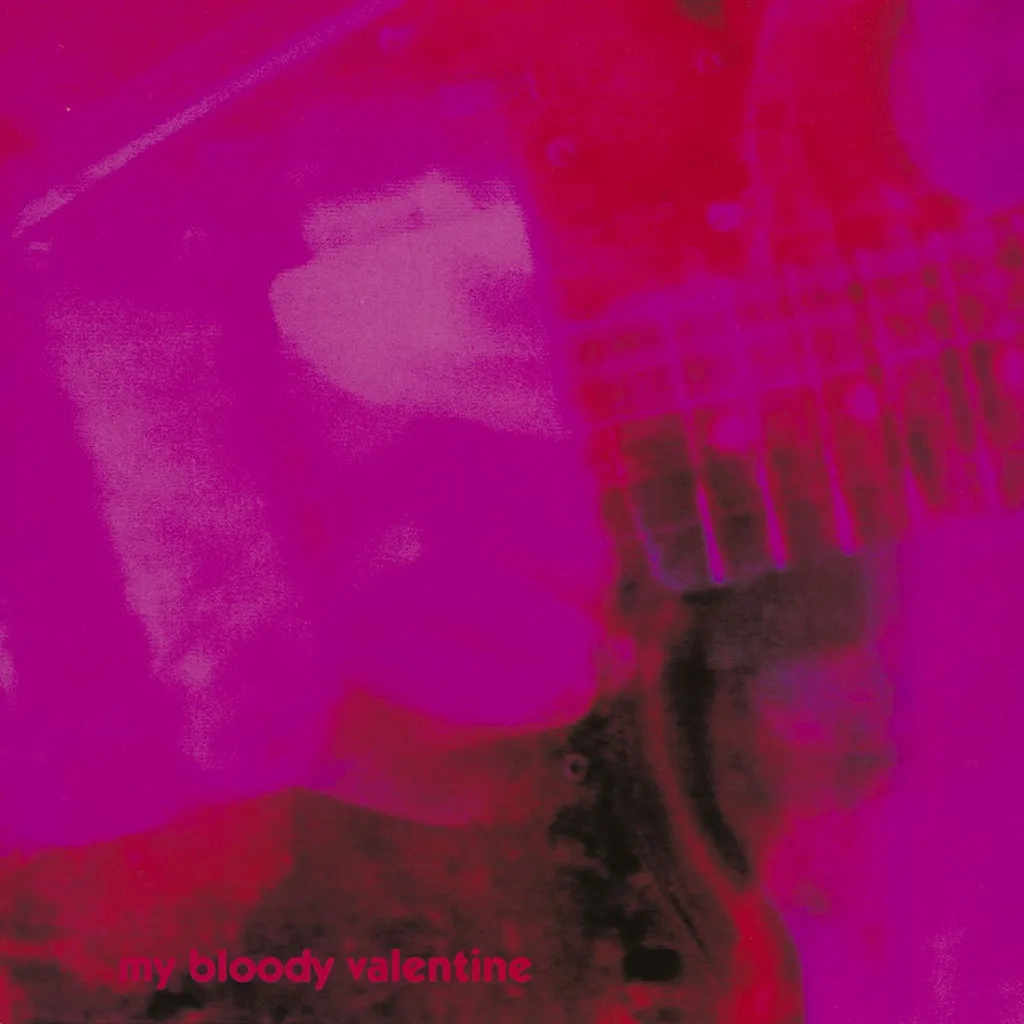 loveless is a landmark in the shoegaze genre, characterised by layers of distorted guitars and delicate vocals. It pushed the boundaries of what was possible in alternative rock, serving as a touchstone for shoegaze and noise pop throughout the decade. This album represents the DNA make up of every element of shoegaze. Imagine drifting through a kaleidoscope of sonic dreams on a fluffy cloud of distortion or getting lost in a love letter written in feedback and reverb, where every note is a smudged valentine sealed with layers of hazy, ethereal beauty.
If (they are) mbv are the architects of shoegaze then loveless is the foundations, foundations that have been built upon by Slowdive, Deftones and many more.
Key Track: to here knows when - shoegaze has a sound, and this is it.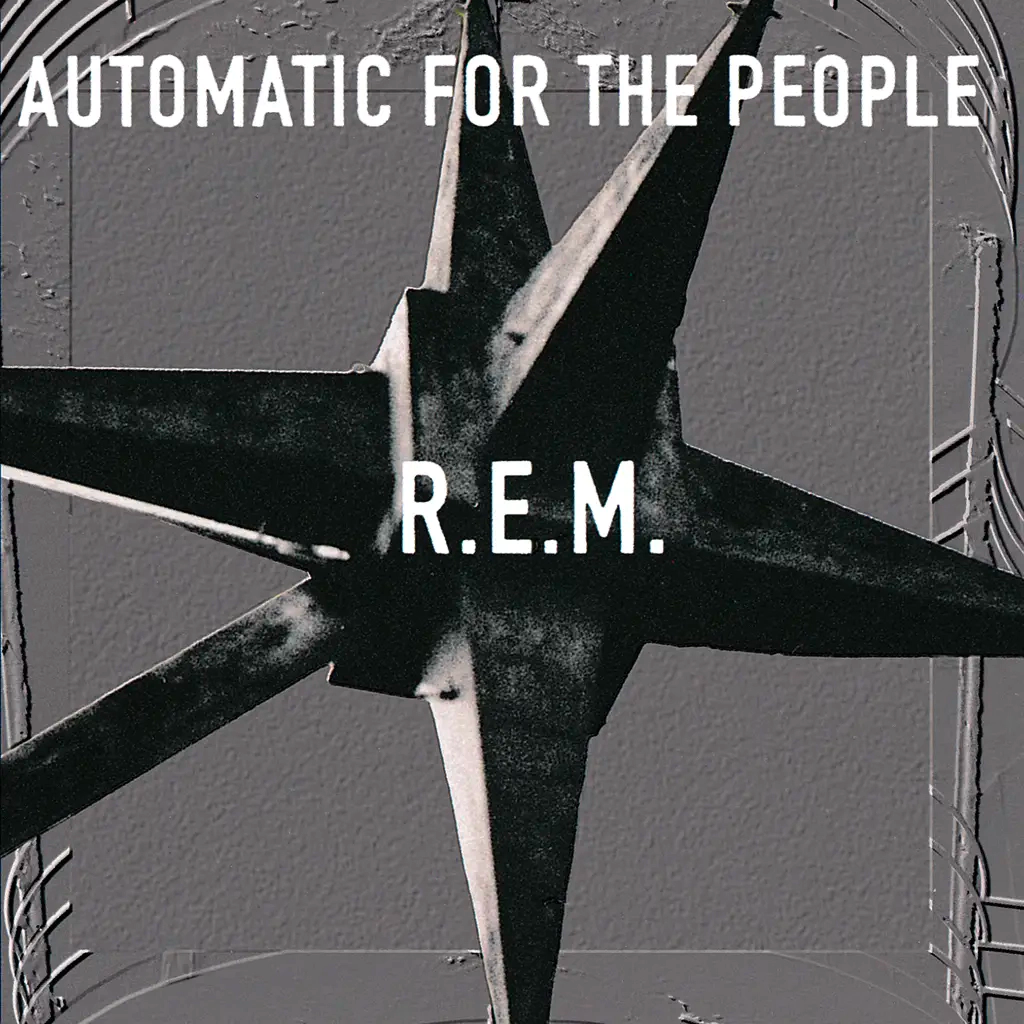 Stark sounds of loss and still being that shiny happy person - how did R.E.M follow up Out of Time? Enter Automatic for the People, the album that contains some of R.E.M.'s most iconic songs and marked their shift towards a more mature and ruminative sound. It's emblematic of the band's evolution and their role in shaping alternative rock in the early '90s. Enter a world of melancholy, a postcard of bittersweet tales filled with empathy and introspection penned by a hopeful troubadour.
Key Track: Nightswimming - Melodic simplicity, emotional depth and longing of nostalgia. Your newest oldest friend.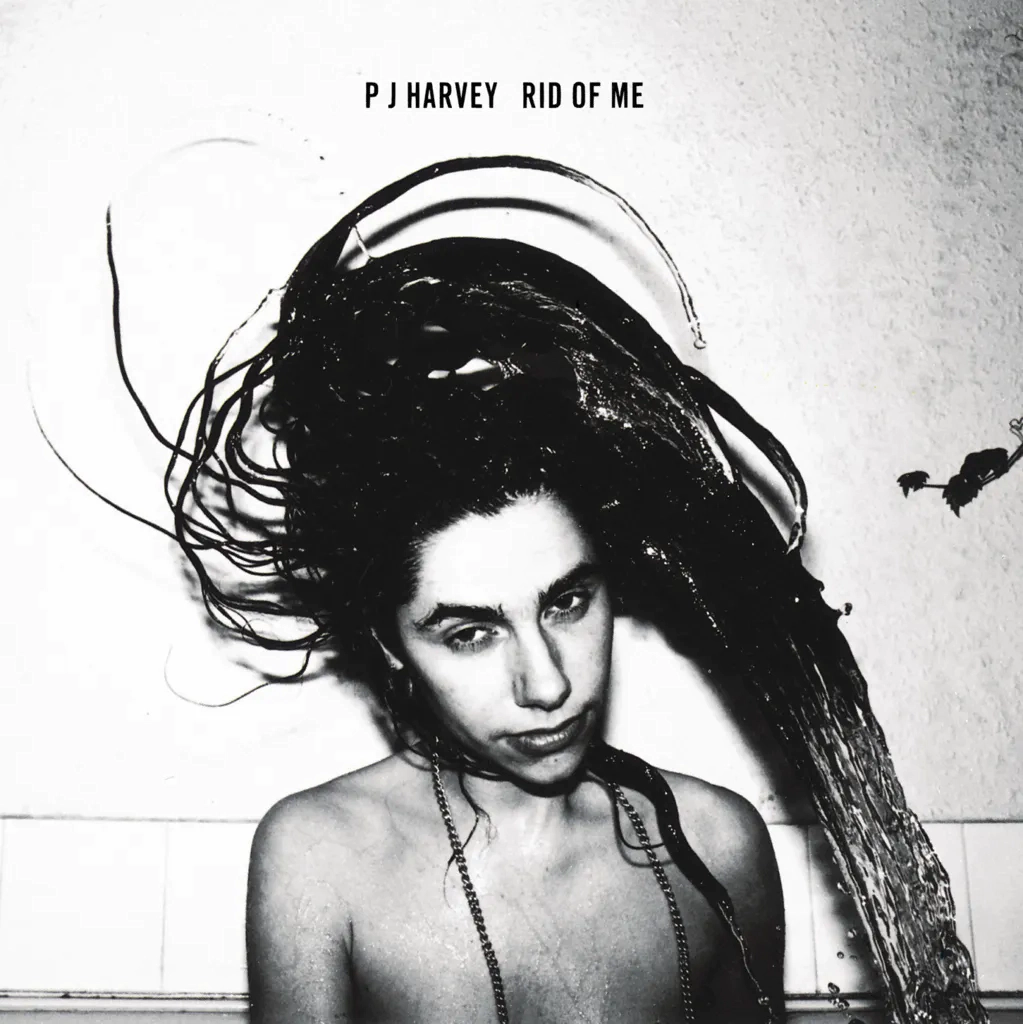 Rid of Me established PJ Harvey as a formidable force in the alternative rock and post-punk scenes. Her raw, visceral lyrics and intense performances not only broke new ground for female artists in a male-dominated industry but laid down the foundations for emerging artists. Rid of Me is a twisted love letter that fleets between anguished whispers and visceral roars, the guitar work on Rid of Me is a hurricane of dissonance, a tempestuous force that threatens to consume everything in its path. It's not just a wall of sound; it's a tidal wave crashing over you, leaving you gasping for breath, yet begging for more. The record does not ask for acceptance or permission, the record presents itself like a sharp grab to the collar.
Key Track: Dress, Oh Dress - the seductive sirens song, a frenzied intoxicating experience.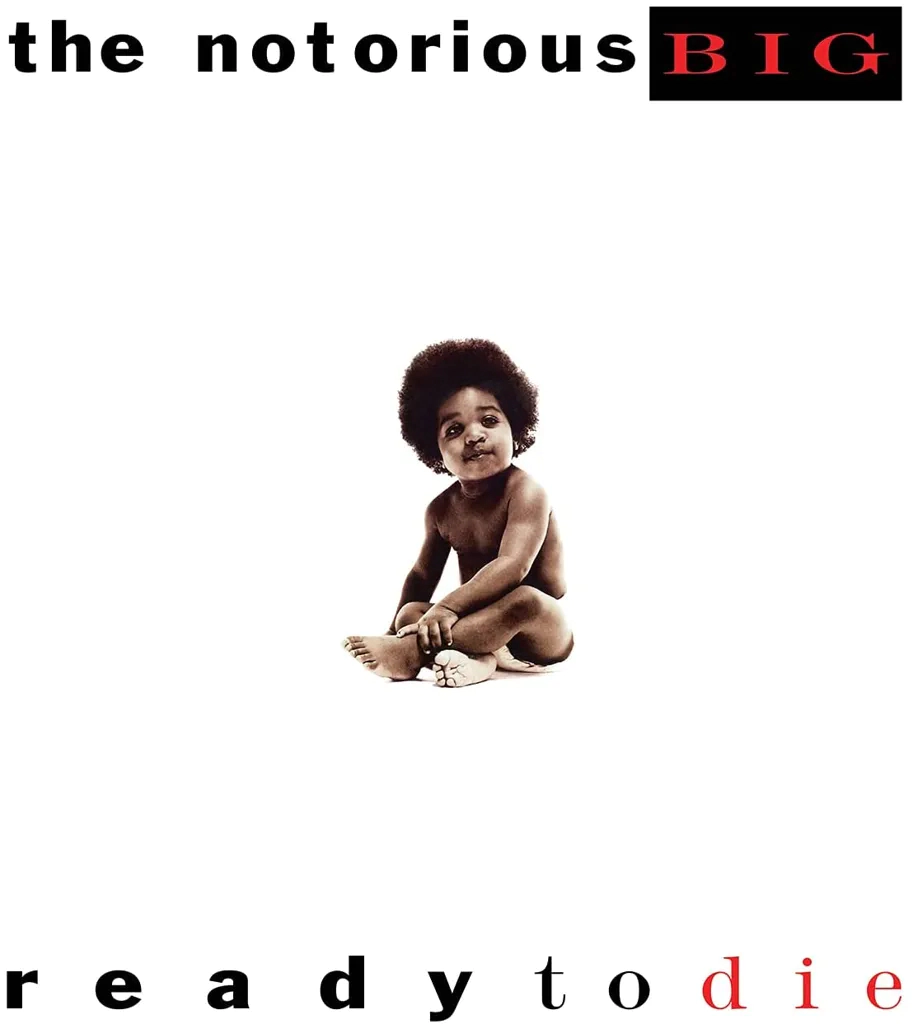 This album is a cornerstone of East Coast hip-hop. Biggie's lyrical prowess and storytelling abilities set the standard for gangsta rap in the '90s and cemented his status as one of the greatest rappers of all time. An album littered with jazzy samples, soulful melodies and beats perfectly layered to form a landscape of rich and immersive storytelling. His voice is commanding and inviting, painting pictures of street life, struggles and more importantly ambition. The artistry is raw and unfiltered, hard-hitting but matched with a jovial tone. Ready to Die is a masterpiece of hip-hop that transcends time. Its enduring appeal lies in Biggie's lyrical brilliance, captivating storytelling, and the impeccable production that brings his narratives to life. It's an album that invites listeners to step into the shoes of one of rap's greatest storytellers and experience the gritty streets of Brooklyn through his eyes. Biggie Smalls' Ready to Die is a classic not just for hip-hop aficionados but for anyone who appreciates the art of storytelling through music.
Key Track: Juicy - An autobiographical piece that weighs up on ambition and success.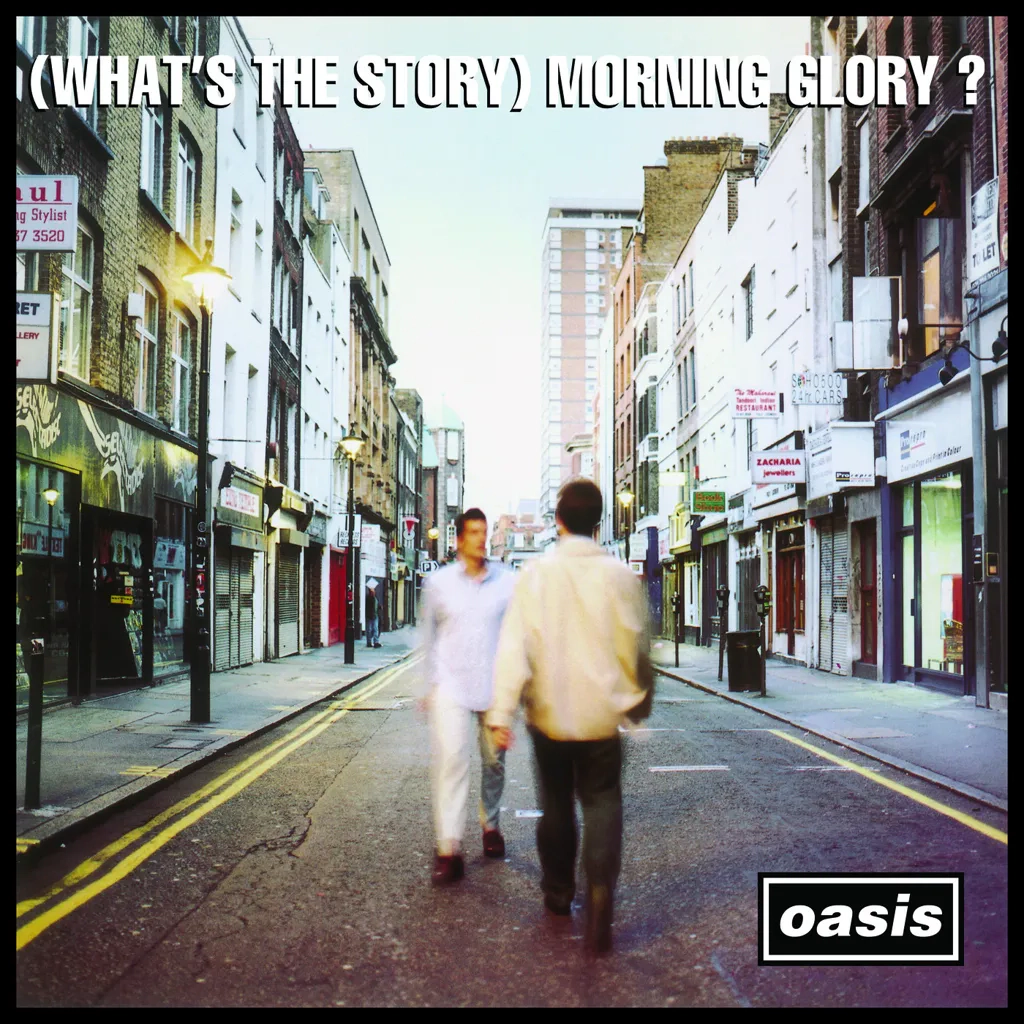 The quintessential Britpop album, an exhilarating ride through the anthemic landscapes of rock music. Oasis dared to dream big and created a timeless record that still resonates with its audience today. It's the sound of an era, the culmination of a cultural movement, and a musical masterpiece that continues to ignite the spirit of rock 'n' roll. Working class heroes who rode to the front line of British music, and boy did you know about it. Fuelled by the vices of society and amped up on the rollercoaster of life. The construction of this landmark album was steeped in loud crashing guitars and swaggering vocals. It encapsulated the zeitgeist of '90s British youth culture, and the Gallagher brothers became emblematic figures of the era. Their arrogance and unabashed rock 'n' roll attitude made them both musical icons and tabloid fixtures.
Now we get to talk about the Battle of Britpop. Oasis vs Blur. Liam Gallagher vs Damon Albarn. North vs South. Both poster boys at somewhat different spectrums of society, that divided a country. Like every good war (?!?) The outcome did not matter, it was the lasting impact it had on our people and the oh-so-good memories!
Key Track: Wonderwall - has any other song soundtracked our 90s more?
Relive the infamous brotherly feud of Liam and Noel Gallagher through peak 90's content Celebrity Deathmatch.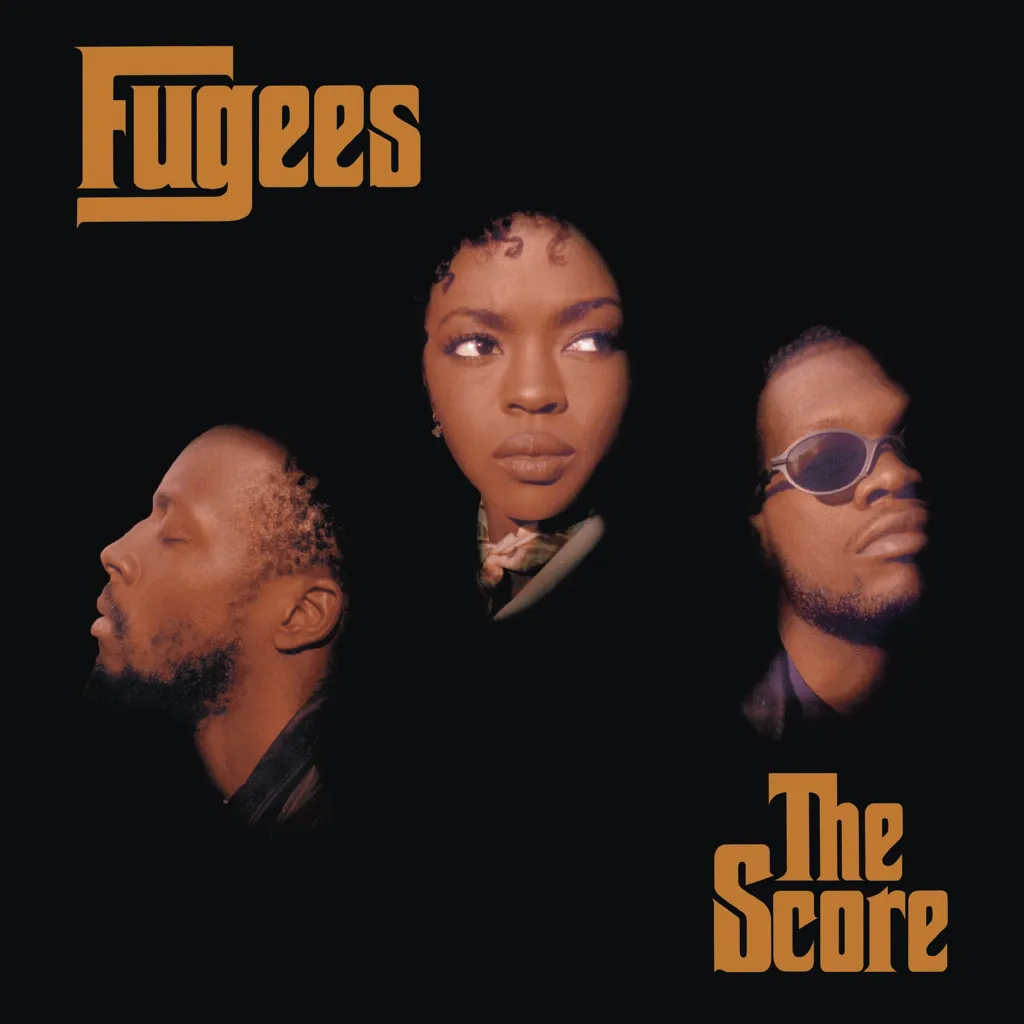 The Score brought the Fugees to the forefront of hip-hop and introduced elements of neo-soul to the genre. Lauryn Hill's powerful vocals and socially conscious lyrics signalled the emergence of a new wave of soulful hip-hop. A masterclass in genre-blending, and a true testament of artistic collaboration, and a meze board of music, intricately and deliberately strung together R&B, hip hop, reggae and soul; A vividly colourful masterpiece.
Fugees use their platform to deliver powerful social commentary on tracks like Zealots and The Beast. They confront issues of inequality, race, and violence, with a poetic and intellectual touch, making the album not just musically engaging but also thought-provoking. The collaboration is king here; Wyclef Jean, Pras Michael, and the absolute jewel in the crown Lauryn Hill. The soulful sounds of Lauryn Hill offer depth and emotion throughout, adding only a further level of irresistibleness to the record.
A timeless work of art that transcends the boundaries of hip-hop. It's a rich tapestry of musical influences, social commentary, and vocal brilliance. The album's impact continues to resonate, and its cultural significance endures as a beacon of artistic innovation and collaboration. It's not just a "score" for the Fugees; it's a triumph for music as a whole. Hang it in the fucking the Lourve.
Key Track: Ready or Not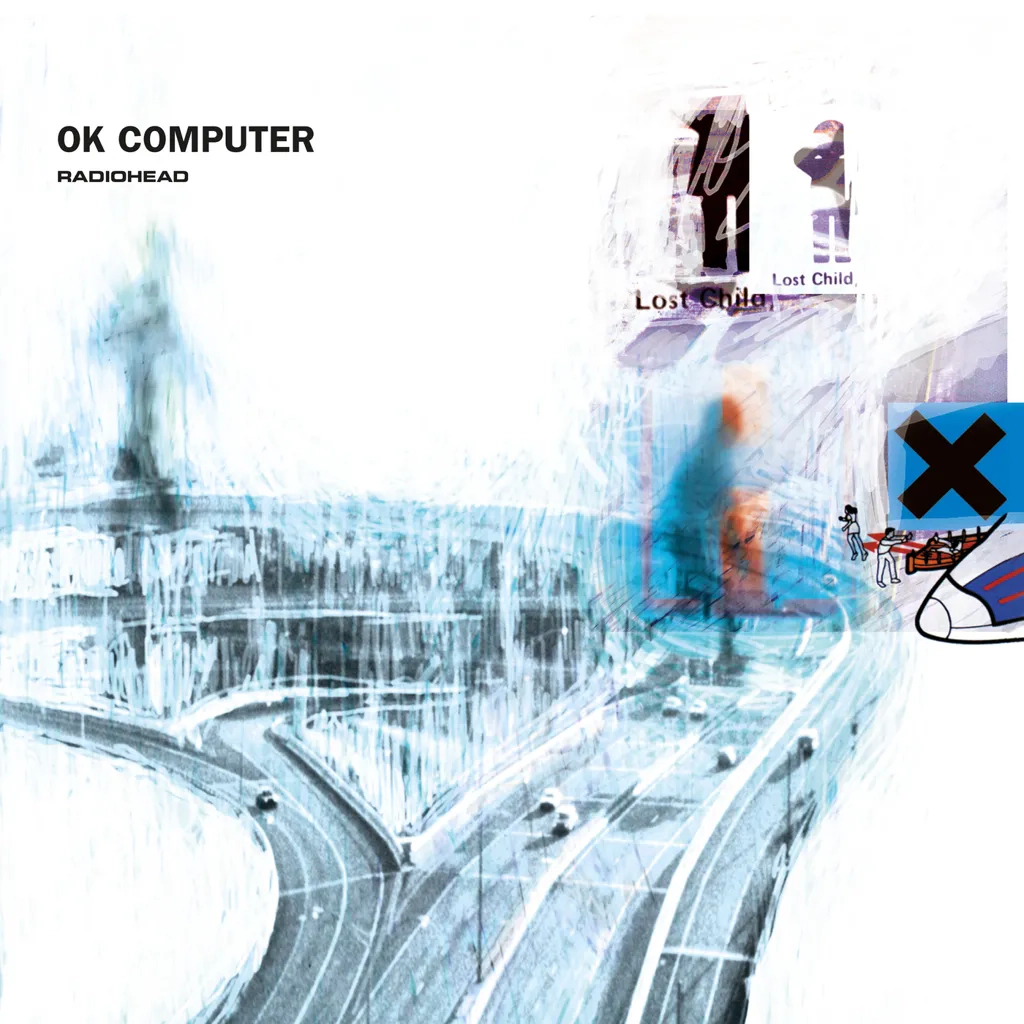 OK Computer is a musical journey that challenges the listener to explore the boundaries of sound, society, and self. It's a symphony of dissonance and beauty, introspection and alienation, and it remains a masterwork that redefined the possibilities of music. Radiohead's willingness to experiment and push boundaries has left an indelible mark on the music industry, and OK Computer is a testament to their vision and innovation. A much welcomed break from the norm in British guitar rock music, the sonic experimentation and haunting vocals lived alongside you rather than the tip of your tongue in a sold out arena.
The record twists through a dystopian soundscape, dealing with themes of existential alienation. The vocal range wages between haunting vocal whispers, cries of primal frustration and raw emotion whilst presenting an articulate, intricate, and complex vision. The record toils around the constant of technology in our lives, the hooked up generation; never before has this been a closer depiction of our current society. The composition of the record is chaotic but only after experiencing the journey do you know the value of the destination, blurring the lines of rock, electronica, and experimental music. The result is a complex sound of cinematic grandeur.
Key Track: Exit Music (for a film) - beautifully haunting, impending doom, orchestral joy.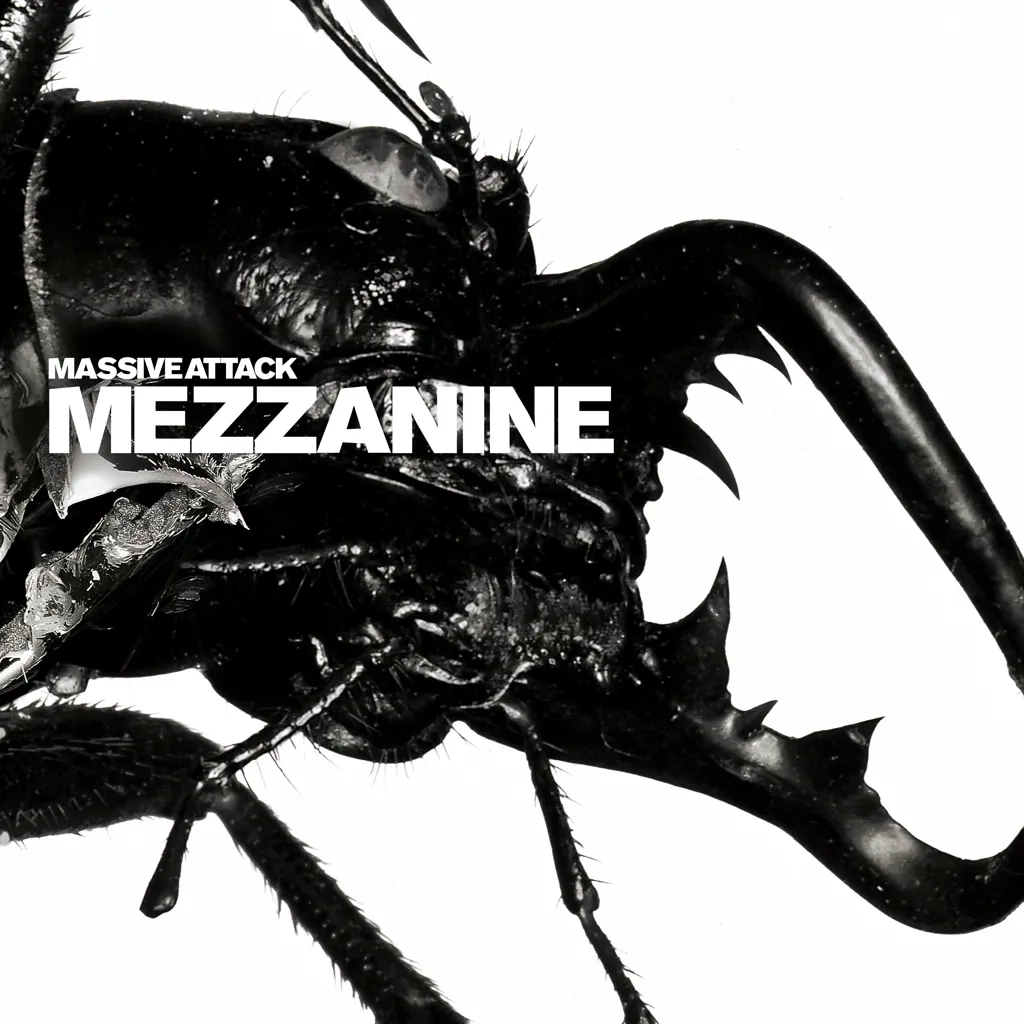 Mezzanine is a dark, brooding masterpiece that immerses you in a hypnotic soundscape of trip-hop, where Massive Attack masterfully explores the shadows of electronic music, paranoia, and existential reflection. Ominous atmospheres build a dense and immersive sound, a reverb-ing bass-heavy production resonates through every fibre.
The album draws from a diverse range of influences, including dub, hip-hop, and industrial music, fusing them into a unique and experimental sonic tapestry that pushes the boundaries of trip-hop. It's an album that defies easy categorisation, challenging the listener with its enigmatic and poetic lyrics and innovative production. A seminal work of the genre, it continues to captivate and inspire, revealing its sonic treasures to those willing to dive deep into its shadows.
Key Track: Teardrop - enchanting vocals, emotional depth, and iconic.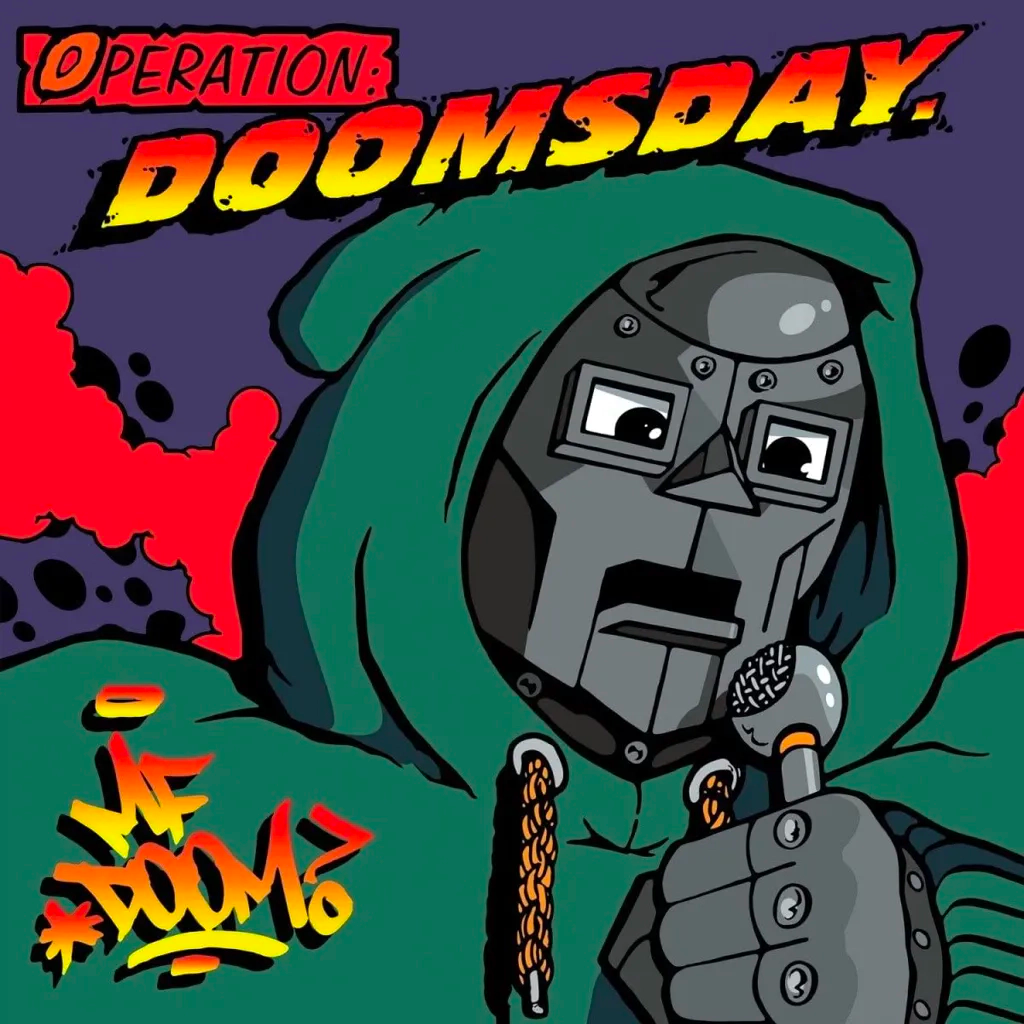 MF DOOM's Operation Doomsday was a critical moment in underground hip-hop. His intricate lyrics and unique persona laid the foundation for a resurgence of underground and alternative rap in the late '90s and early 2000s. A hip-hop classic that's as enigmatic as the man behind the metal mask. Released in 1999, this album is a journey into the complex mind of a rapper and producer who defies conventions and is celebrated for his unparalleled grasp of our language.
MF DOOM's rhymes are a labyrinth of wordplay, cultural references, and dense metaphors that demand repeated listening to fully unravel. The beats are a fusion of obscure samples, jazzy instrumentals, and raw, gritty loops. His production style complements his unique lyrical delivery, creating a cohesive and immersive sonic experience. The wordplay and wit explore a range of themes, from introspection to social commentary. It delves into personal struggles, the dark side of fame, and the complexities of modern life. The use of samples, particularly from classic cartoons and superhero shows, gives the album a nostalgic and retro-futuristic feel. It's like a collage that blends the past with the present.
DOOM's masterwork stands as a beacon of independent hip-hop and an exploration of the genre's limitless potential for innovation and creativity.
Key Track: Doomsday - bad guys can win.
---