"Transcendent and beautiful, fragile and empowering, every minute I spend with this album is a safe place."

With another year of brilliant new music coming to a close, we take a further look back, this time through the keen lens of our dedicated staff who have handpicked their personal favourite titles from 2021, as well as a good dose of hot tips for the coming year.
These are the albums that dominated our office playlists, soundtracked our store floors and vacated our racks for our own personal collections. Thank you to all who visited us online or in store and enjoyed the music with us these past 12 months. Bring on 2022 x
CHARITY RAFFLE FOR SHELTER
Win a rare John Lennon / Yoko Ono Happy Xmas (War Is Over) 12" acetate!
Purchase your £10 raffle ticket before midnight on December 31st 2021.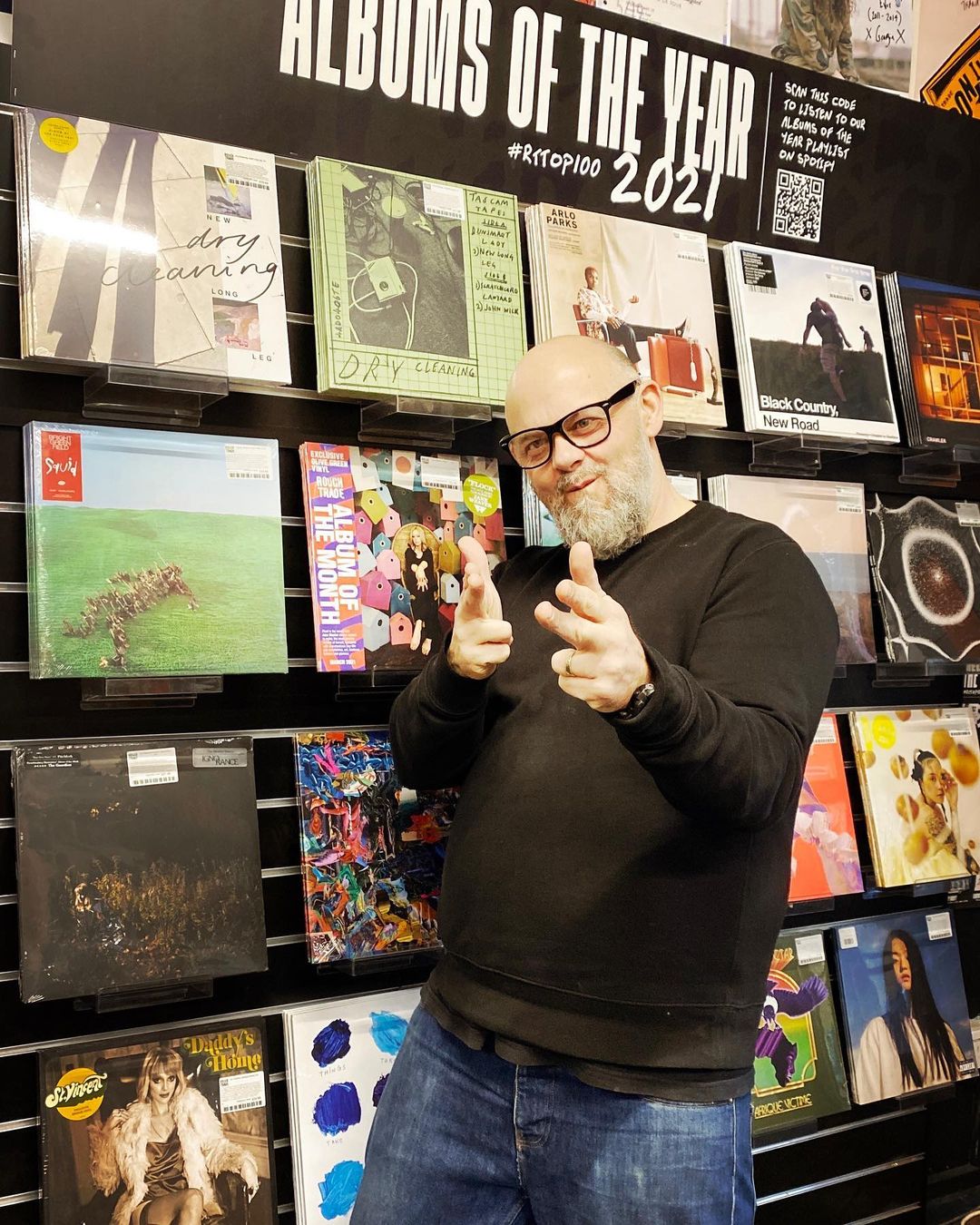 Chris/Bossman (Rough Trade West)
Shame - Drunk Tank Pink
NO OTHER RECORD COMES CLOSE.

Best track: Harsh Degrees
Honourable mentions: Call Me If You Get Lost
Everything that Glasgow label Night School releases is pure gold and the debut album from Brooklyn duo Fine Place is no exception. Frankie Rose (Dum Dum Girls, Vivian Girls, Crystal Stilts) and Matthew Hord (Running, Pop. 1280, Brandy) have come together to create a moody, 80's-inspired synth-pop delight in This New Heaven.
Best track: It's Your House
Honourable mentions: Animal, Sometimes I Might Be Introvert, A Way Forward, Before I Die
Hot tip for 2021: Slagheap
Georgia (Head Office)
Nation of Language - A Way Forward
Magical, melodic, plenty of industrial sounding synth. We had this on repeat in the office and danced to it in the store. Poetically existential lyrical themes providing a dose of nostalgic melancholy you never knew you needed. Would be fantastic if it ever turned up!
Best track: This Fractured Mind
Honourable mentions: Jessy Lanza - DJ Kicks, Reflection, All Hours, Love and Hate In A Different Time, Black Metal 2
Hot tip for 2022: Anz, The Gabriels, Loraine James
Helen (Rough Trade Bristol)
Snail Mail - Valentine
This one goes out to gay catholic school girls everywhere! Am I right ladies! Indie prodigy Snail Mail absolutely levelled it up for her sophomore album. Like a lot of indie darlings gifted real studio time, this album saw Snail Mail incorporating elements of pop music into her historically guitar-based yearning - except unlike others, Lindsey Jordan made these production choices herself. A few re-listens will make you realise just how careful Jordan is with her lyricism and production. The result is a brilliant incorporation of synth and strings, even featuring an unexpected sample of Madleen Kane's 1979 disco tune You and I. The thing that makes this album stand out for me is how deliciously camp it is: full of whip-smart sarcastic comments on the entertainment industry, tongue-in-cheek drama and religious imagery, all tied together by Jordan's iconic bravado. Jordan's first album was raw and vulnerable, but Valentine is all about the performance. And I love it.
Best track: Glory
Honourable Mentions: Death of a Cheerleader, I Love My Mom,  Reflection, Fatigue, Take The Cake, Rabbit Wench, Jubilee, Queer + Black, Planet (I), Fake Fruit,  Storm in Summer
Hot tip for 2021: M(h)aol, Sudan Archives
Nigel (Head Office)
Riddy Arman - Riddy Arman
It could easily have been Bella White or Cassandra Jenkins or HOO, but the album has my favourite track of the year so I guess it should be her. It is on Colter Wall's label and as usual with my favourite albums it is pretty straight down the line country.

Best track: Spirits, Angels Or Lies
Hot tip for 2021: Wu Lu, Horsegirl, Mitski (to become the new Phoebe Bridgers).
Adrian (Rough Trade Bristol)
Grouper - Shade
As I end the year in a weird covid-induced fever dream, Grouper is the booster bringing everything into focus. Shade is another whisper in your ear, it's the hairs on the back of your neck standing up, the feeling someone is stood right behind you but when you turn around, nobody is there. Transcendent and beautiful, fragile and empowering, every minute I spend with this album is a safe place.
Best track: Unclean Mind
Honourable mentions: Inside Every Fig Is A Dead Wasp, Jubilee, Magic Mirror, Charles, SOUR,  Prioritise Pleasure, HEY WHAT, Sometimes I Might Be Introvert, Demotape / Vega, Blue Banisters
Hot tip for 2021: Caroline, Mandy, Indiana
Sam (Rough Trade Nottingham)
Bruno Mars, Anderson Paak and Silk Sonic - An Evening with Silk Sonic
Anderson Paak can do no wrong in my book, so when he teams up with pop juggernaut Bruno Mars to produce a 70's R&B record you know it's gonna be dripping in gold! This record is only 8 tracks, plus an intro from the legendary Bootsy Collins but you'll still be on your feet dancing to this one as soon as it starts spinning all the way to the very end! Paak and Mars synergy is absolutely flawless throughout the entire album! The songs are full of soulful energy, pop hooks, and gorgeous harmonies. You know it's gonna down now Bruno Mars has traded in catching grenades for chiming in on a verse with 'THIS BITCH'...
Best track: Smokin Out The Window
Honourable mentions: Ignorance, Prioritise Pleasure, The Greatest Mistake Of My Life, Grapefruit Season
Hot tip for 2021: Do Nothing
David (Head Office)
Circuit Des Yeux - -io
Four albums into her career, Hayler Fohr's star burns wilder and brighter than ever. Stylistic nods are reserved only for AAA artistes: Radiohead (lead Dogma could be from Hail to the Thief) and Bowie at his most Scott Walker-ish (Neutron Star), but this album remains a singular work and an inspiring listen for 2021.
Best track: Neutron Star
Honourable mentions: Sinner Get Ready
Hot tip for 2021: Jockstrap, Die Wilde Jagd
Tilah (Warehouse)
Ross From Friends - Tread
It's a joke amongst the warehouse crew that I don't listen to music that is absent in vocal - however, this album was a serious game changer for me that I kept going back to (despite it being released at the tail end of the year). Never have I heard an electronic musician create such a perfect mood without leaning on traditional songwriting methods - every bloop, sweep and clack feels meticulously chosen and left me in a perfect state of mellow, pensive, wondering bliss. Abandon your genres and try something new - you will not regret it.

Best track: Morning Sun In A Dusty Room
Honourable mentions: Animal, Cavalcade, 30
Hot tip for 2021: Grove
Lawrence (Head Office)
Black Country New Road - For The First Time
First time I heard this, I dismissed it as pretentious and overblown but it has grown on me throughout the year. Great musicianship and songwriting - I can't wait to see what this band do in future years!
Best track: Track X
Honourable mentions: New Long Leg, Sometimes I Might Be Introvert, Sound Ancestors, Promises
Hot tip for 2021: Wu Lu, Yard Act
Heloise (Rough Trade West)
Vanishing Twin - Ookii Gekkou
Ookii Gekkou the latest album by Vanishing Twin is an enchanting exploration that has no limits. The musicians are alchemists playing magic, drawing incredible sounds and melodies which brings you into an imaginary world you don't want to get out of. If you fancy a trip to the moon and back (Ooki Gekkou means Big Moonlight in Japanese) then this record is just what you need.
Emily (Head Office)
Pond - 9
I think Iggy Pop said it best: "cheeky little bastard having fun in his high heels and questionable teeth", when describing Pond's lead vocalist Nick Allbrook. Allbrook is one of those effortlessly cool artists; sexy but approachable, talented yet self depreciating. He's a little bit extra, but not so much so that it takes away from the music. At the helm of a really excellent band who show no sign of slowing down anytime soon, Allbrook steers the ninth album ship neatly into port groove n funk with a series of exhilarating songs. High heels forever I say.
Best track: Take Me Avalon I'm Young
Honourable mentions: Comfort To Me, I Don't Live Here Anymore, A Way Forward, Projector
Hot tip for 2022: Sweeping Promises, Honeyglaze, Loose Fit, Bodega
Annabel (Rough Trade Nottingham)
Japanese Breakfast - Jubilee
My most anticipated album of the year and it didn't disappoint! Michelle Zauner is back with her most joyous set of songs to date.
Best track: Paprika
Honourable mentions: damnshestamil, Changephobia, Wink, Sometimes I Might Be Introvert
Hot tip for 2021: New Champyun Clouds ft Sophie Diver!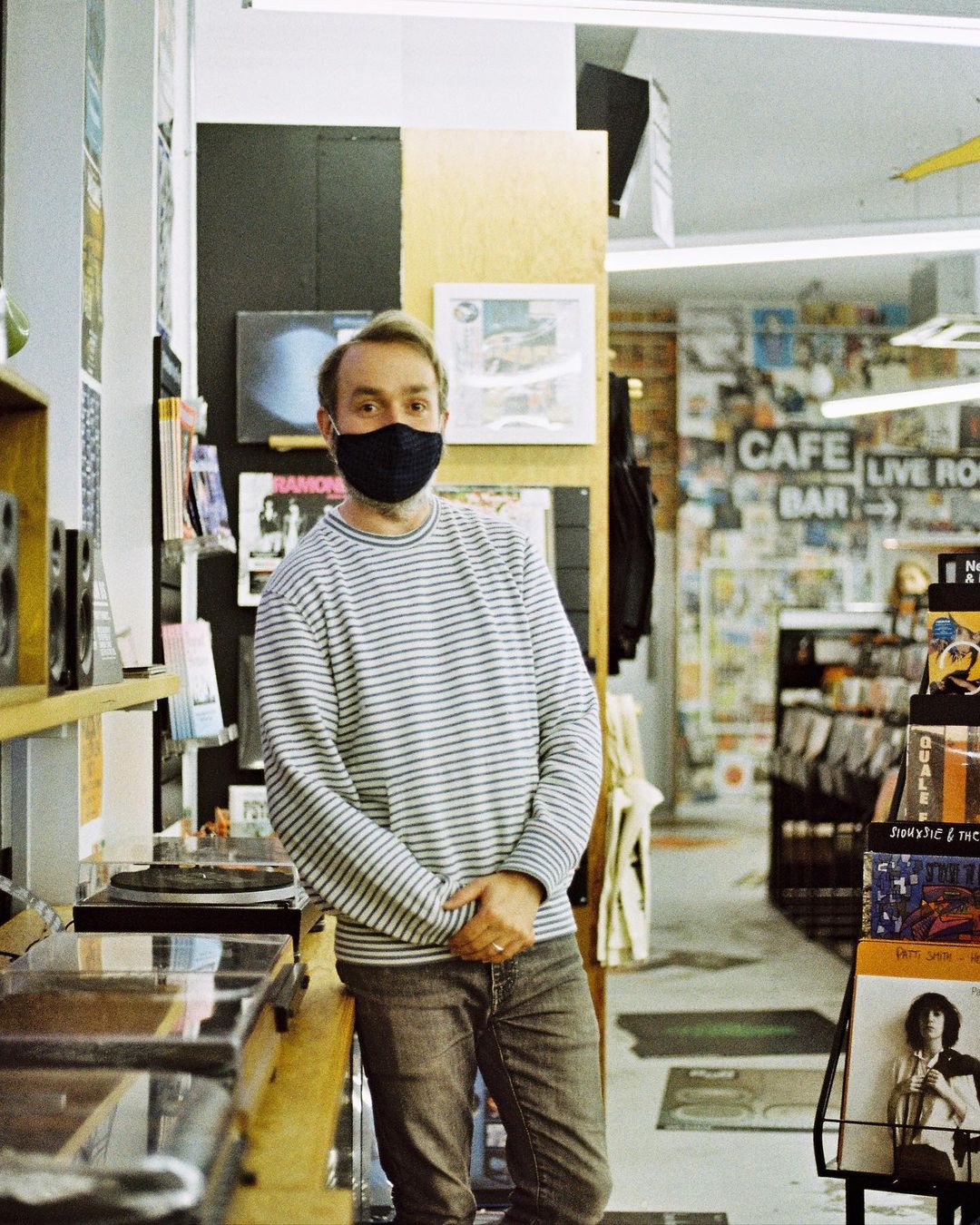 Paddy (Head Office)
Cleo Sol - Mother
The best album about motherhood since LL Cool J's Mama Said Knock You Out, - Cleo's voice over some sweet sweet soul is more soothing than those honey, ginger and lemon teas, I have not stopped going back to it.
Best track: 23
Honourable mentions: A Way Forward, Plastic Bouquet, Lily We Need To Talk Now, De Pelicula
Hot tip for 2021: Lily Konigsberg, Medhane, Jockstrap
Immy (Rough Trade Bristol)
Amyl and The Sniffers - Comfort To Me
I don't know about you but I was really snoozing my way through 2021 until this album woke me up with a start. Babe, this album is gonna make you wanna cut your hair into a gnarly mullet and kick off at your local misogynist. It's huge and brilliant and I love it.
Best track: Don't Fence Me In
Honourable mentions:Things Take Time, Take time, Let Me Do One More , Woman on The Internet
Hot tip for 2021: M(h)aol, CMAT
Locks (Rough Trade East)
Johnny Flynn & Robert Macfarlane - Lost In The Cedar Wood
Johnny Flynn and Robert Macfarlane (obviously they're friends...I'm pretty sure Cosmo is lining up to get involved next) have written a beautifully crafted album inspired by one of the oldest surviving pieces of world literature, The Epic of Gilgamesh. Written during lockdown LITCW interweaves myth, magic, nature, love, loss, poetry and hope. It feels like walking barefoot through an ancient forest.
Honourable mentions: Maverick Thinker, A Overview on Phenomenal Nature, Thirstier, Sometimes I Might Be Introvert.
Hot tip for 2022: Bite The Buffalo
Ike (Head Office)
Nala Sinephro - Space 1.8
The equivalent of an audio bubble bath - with extra Radox. Anytime the stresses of 2021 started to manifest - this album eliminated them immediately. Better protection then Astra-Zeneca.
Best track: Space 8
Honourable mentions: Reflection, Haram
Katarzyna (Rough Trade Bristol)
F*cked Up - Year Of The Horse
This is a prog/punk/psychedelic masterpiece concept album from this Canadian band that's often described as "happy hardcore". The album was original released monthly in four parts and is 8th in their collection of albums named after the zodiacs. It drifts in and out of spoken word, pop vocals, hardcore, psychedelic and even flirts with classical composition. It comes in at a whopping 94 minutes so it's definitely an experience. Whack this on through good headphones to truly absorb it. I've never heard anything quite like it.
Best track: Act Four
Honourable mentions: Jubilee, Flowers For Vases/Descansos, Let Me Do One More, As The Love Continues, GLOW, Fortitude, New Long Leg, Infinite Granite
Hot tip for 2021: Nova Twins
It takes a lot for an artist I've never heard of before to blow my mind like this album did. I've never really heard anything quite like it. The voice is a bit reminiscent of Jenny Lewis at her softest and least affected. The music is a proper dreamy synthesis all her own, with hints of ambient jazz and alt-country. I've listened to her previous album and EP off the back of this and I really, really hope they get a reissue soon!
Best track: New Bikini
Amelie (Rough Trade East)
Goat Girl - On All Fours
I have had Goat Girl's second album on repeat since it came out in January. It was cool to hear them experiment with their new synthy upbeat sound (and the use of sticky tape as percussion in P.T.S.Tea) Despite not knowing how to say it Badibaba has definitely been one of my most played songs this year. It is always great when a band can be so political and still sound so good.
Best track: Badibaba
Honourable mentions: I Know I'm Funny Haha, For The First Time, Daddy's Home
Hot tip for 2021: English Teacher, Honeyglaze, Wet Leg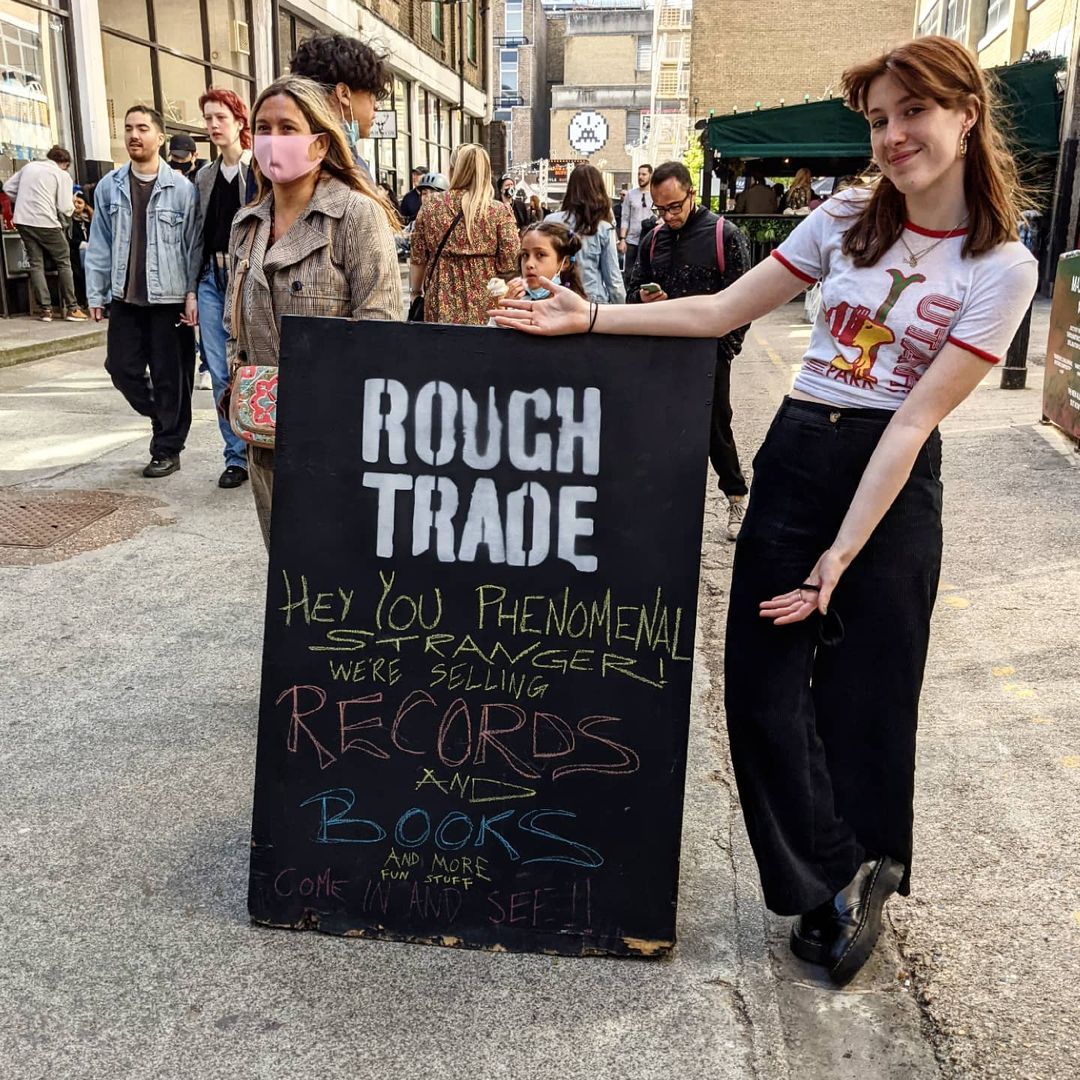 Little Simz has won my vote, and my heart. She is a lyrical genius and an inspiration to all Black women. This album is my highlight of 2021. It's incredible and I think we should all get matching tattoos.
Best track: I Love You, I Hate You
Honourable mentions: Valentine,  All Hours, To Hell With It
Sam Heaton (Rough Trade Nottingham)
Glow On - Turnstile
An absolute headbanger from start to finish and a notable progression from their earlier work in the hardcore scene. Arguably, it's one of the most popping album covers to have in the home on display too so you can double up on the tasty jams with it displayed amongst your home decor! Outrageous, rocking record and really enjoying it still!
Best track: Holiday
Honourable mentions: I Don't Live Here Anymore, Seventeen Going Under, Different Kinds Of Light
Hot tip for 2021: Denuo, Palm Reader
Will (Head Office)
Merope - Salos
Amazing Lithuanian-folk and choral inspired LP from one of my fav labels which introduced me to the band's equally amazing back-catalogue.
Best track: All of them!
Honourable mentions: A Way Forward, Promises , Yusarugi Land, still slipping vol.1, Fatigue, Mexican Tecno Pop 1980-89, Ritmo Fantasía, Arooj Aftab, Parris
Hot tip for 2021: Wu Lu, Yard Act
Dylan (Rough Trade Nottingham)
Joy Orbison - still slippin vol.1
A gorgeous debut full-length project from one of the best producers in the game! Perfectly demonstrating Joy O's versatility across 14 tracks, he manages to create a project which is both gentle and dance floor ready.
Best track: swag w/ kav
Honourable mentions: Pray For Haiti, New Long Leg, Tread
Hot tip for 2021: Honeyglaze, The Bug Club, CJ Pandit
Noah (Rough Trade Bristol)
Body Meat - Year of the Orc
Percussive and off-the-wall pop music. The Laraaji feature is a welcome bonus. For fans of Footwork, autotune and Nyege Nyege Tapes.
Best track: 4700
Honourable mentions: I Want The Door To Open, Lily We Need To Talk Right Now, Black Metal 2, Open For Business, Established!, Yasuragi Land
Hot tip for 2021: Kristine Leschper, Palm
Plenty of 'cooler' choices this year, but thought this was excellent. Following up on a world-dominating debut, expectations don't get much higher. The answer was one of the best sophomore pop albums in years.
Best track: Happier Than Ever
Honourable mentions: Sinner Get Ready, Sometimes I Might Be Introvert, Promises, WASTELAND: What Alis Our People Is Clear
Hot tip for 2021: Wu Lu
Pour a cold one, warm yourself by the speakers and wallow deeply as Faye delivers another belter. If she surrounded herself with seven dwarves they'd be called Dreamy, Woozy, Swoony, Whimsical, Fanciful, Lush and, umm, Slideguitary.
Best track: Kind Of
Honourable mentions: You'll Never Get To Heaven, Live In... New York City, Promises, The Stars Are God's Bullet Holes, Hand Habits,  Hovvdy
Hot tip for 2021: Orlando Weeks is 2022.
Technically a compilation, but it's the new release I've listened to by far the most in 2021, Shintaro delivers his usual blend of completely oddball (but brilliant) songwriting and strange recurring voices and sounds. Featuring fan-favourite Sakamoto characters such as: High pitched ventriloquist dummy voice, elongated cow mooing/baby screeching, Apocolyptic Lapsteel, Insane Falsetto Muttering Shintaro and "The Sax Solo". What a guy.
Best track: By Swallow Season
Honourable mentions: Der Lange Marsch, In Spring, Promises
Hot tip for 2021: The Rat Satchels